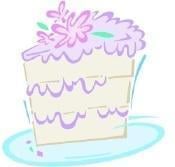 Planning the honeymoon? Try a travel agent and check your passport expiration date.
When it comes to engagement shots, save or splurge? [via Always a Blogsmaid]
Give the gift of great sleep. [via bon mariage[
We love weddings! The Slice is heading out to San Francisco for a friend's wedding. We'll toast the bride and groom and, of course, take pictures and do some wedding research! Check back for all your wedding news and gossip when The Slice returns on Thursday.
Have bridal news to share? E-mail lshallcross@washingtonian.com.