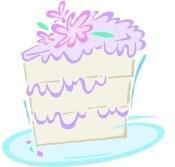 For America's famous supersize family, one wedding down, one more baby on the way.
Need group transportation? Think trolleys. [via Nearly Wed]
Where does your brother's girlfriend stand in the family portrait? [via Always a Blogsmaid]
Getting married and becoming a mom, all in one day.
Have bridal news to share? E-mail lshallcross@washingtonian.com.