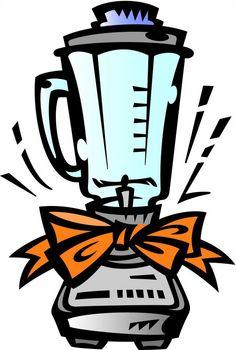 I had been looking forward to Saturday all week. My fiancé, Andrew, and I planned to spend the morning browsing home stores and setting up our wedding registry.
My studio apartment in Dupont Circle was filled with hand-me-downs and bargains, and Andrew had always shared mismatched furniture and kitchenware with roommates. We were excited finally to start living like adults.
Although we had dated for five years before getting engaged, we'd never shopped for something we'd use together. Our plan was to check out Williams-Sonoma, Pottery Barn, and Crate & Barrel in Clarendon, then start zapping with the scanner. We were overwhelmed as soon as we saw the first wall of cookware. There were dozens of pots and pans—stainless steel, copper, Calphalon, cast iron—in countless combinations of colors and sizes.
Every time we turned a corner, we had more questions: Did it make sense to register for a coffee table when we didn't know what our apartment would look like? We liked plain white ceramic plates, but would we get sick of them? Did we really need 12 place settings of silverware?
In theory, registering sounded like a blast, almost like a shopping spree. I thought we'd spend a few hours picking out things we liked, and that would be it. I didn't realize we were embarking on a six-month process.
Planner Shelby Tuck-Horton says brides often tell her they had no idea registering would be so hard. "You're taking two people with two different styles and trying to combine them," says Tuck-Horton, who owns Exquisite Expressions & Events in Mitchellville. "For some couples, that's very stressful."
On top of worrying about tastes, couples have to consider practicality—what they need now and what they'll use later—and think about giving guests enough choices.
Andrew and I quickly learned there weren't many rules to guide us. Fine china and silver are no longer registry staples. Older couples are using their registry to upgrade what they already have. Some brides and grooms aren't even registering for home goods anymore: They're setting up wish lists for everything from camping gear and mountain bikes to honeymoon spa treatments.
Grooms are more involved than ever. "The old cliché is that the grooms like the scanner," says Jen Smith, a manager at Crate & Barrel. "But a lot of men love to cook and get very into the registry."
Andrew and I made most decisions together, but we each picked a few things we felt strongly about: for me, a duvet cover and pillow shams; for Andrew, beer mugs and kitchen knives.
We used that first day in Clarendon to pick out the less-expensive items on our registry. We wanted to do more research before deciding on the big things; it was easier to point the scanner at $10 dish towels than the silverware we would use for years.
Katie Taylor, who works at Home Rule in DC, says many couples fall into the trap of registering only for inexpensive gifts. "Guests don't want to buy you the $7 spatula," she says. "Don't be afraid to splurge."
For their September wedding, Tyler and Dan MacAvoy of DC set up five registries. Tyler cooks a lot, so they asked for high-end Le Creuset pans. "This is your one chance to get really nice things," she says.
Experts say it's important for a registry to include a wide range of prices. Most people spend $50 or less on shower gifts but double that on the wedding.
"If you send out 125 wedding invitations, you should make sure there are 125 items on your registry that cost $100 or more," says Tracy Bloom Schwartz of Creative Parties in Bethesda.
Some of those gifts can be sets, like bath towels, which can be purchased together or individually—a good option for younger guests who may not spend as much.
A large registry also offers a glimpse into a couple's style and interests and can be helpful for guests who want to buy something that's not on the list. If guests see fancy stemware and a wine rack, they might buy the bride and groom a night's stay at a romantic inn near a local vineyard.
One DC woman who got married five years ago regrets registering for fine china. "I did it because I felt like that's what you're supposed to do," she says. "But I can't imagine ever having a table long enough to use all 12 place settings."
She's used her china only once—for a casual meal—because she felt guilty that she'd never taken it out of the boxes. Her crystal glasses are stored in a closet.
Although experts tell couples to think ahead when registering, many have a hard time envisioning what they'll need five or ten years later. Tyler MacAvoy registered for a wooden lazy Susan at Sur la Table that she doubts she'll ever use.
"A lot of people think, 'This is going to be for my married life, which will be so different from now,' but things aren't going to change," she says.
For couples who think fine china would collect dust, Smith suggests choosing a simple, elegant bone china that can be dressed up or down with table linens and serving pieces.
Macy's registry manager Matt Dunphy says luggage and travel accessories are a smart choice for couples who don't often cook or entertain. Furniture is also becoming more popular, especially for group gifts. Andrew and I are probably going to add a buffet or hutch to our registry to store our new plates and kitchenware.
Some brides and grooms, particularly those who don't know where they'll be living, postpone the tough registry choices. Most stores allow couples to check a box telling guests that gift cards are welcome. The cards usually don't expire, so the bride and groom can come back in a few years when they're ready to outfit their home.
For some, registering is about more than color schemes and thread counts. Tuck-Horton says the process also carries emotional weight. Couples might realize for the first time that they are no longer making decisions just for themselves.
After Andrew and I set up our registry, I spent hours fiddling with it online. I went back and forth between two duvet covers and two sets of plates. I would add cooking appliances and towels, then delete them.
Tinkering with my registry helped me get used to the idea of married life. Each time I changed the everyday china, I pictured the two of us eating dinner on it. I could see our friends and family sitting on each couch we considered. I envisioned us unpacking the glasses in our first apartment—and, years later, our first house.
No wonder it took so long.
Related:
Washingtonian Wedding Guide
More>> Bridal Party Blog | Wedding Guide | Wedding Vendor Search