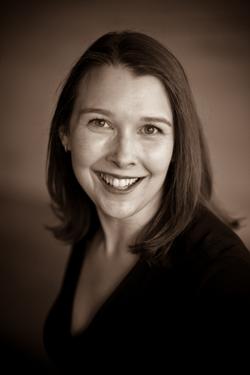 For Sara Bauleke, owner of event-planning firm Bella Notte, the training for becoming a wedding planner started early. Her mother is a minister, so she grew up with weddings all around her. "My mom would always come home and give me a rundown on how the wedding went," Sara says. "It's great now because some of my cautionary tales are from her—like the time the groomsmen drank a little too much before an outdoor ceremony and ended up fainting from the combination of alcohol and heat."
Twenty years later, while Sara was finishing up her master's degree in public policy at Georgetown University, she decided she didn't really want to head down that career path anymore. To fill the time before settling on something new, she helped a few friends plan their weddings. She was immediately hooked. Sara formed Bella Notte in 2004 and has planned almost 100 weddings, with guests including secretary of State Condoleezza Rice, FBI director Robert Mueller, and former senator Bob Dole. Her work has been featured in Martha Stewart Weddings.
Sara is coming in to answer your wedding questions in a live chat on Thursday. Submit questions now, and Sara will answer them on Thursday from 11 AM to noon.