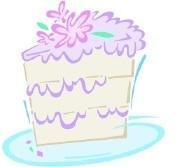 No wedding plans for Ashley Olsen. Yet.
Simple and sweet, just the way we like our invitations. [via Always a Blogsmaid]
If you don't have anything nice to say, don't say anything at all.
Out-of-state wedding? Plan early and account for the extras.
To submit a bridal event, email lshallcross@washingtonian.com.
More>> Bridal Party Blog | Wedding Guide | Wedding Vendor Search