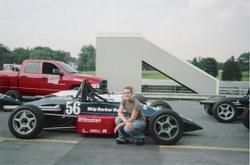 Several years ago when a friend of mine was getting married, I gave her a call the week before her wedding to see how things were going. She said there was so much to tell and asked what I wanted to hear about. I asked, "Well, what's the most exciting part?" She immediately replied, "The dress," and then told me all about her gown.
An undeniable truth of wedding planning is that dress shopping is the best part. Even my Skip Barber-trained Tiffany has given in to being a girly girl when trying on gowns. If you know Tiffany—or have read my other blog posts—you'll understand that I had concerns about getting her into a dress. But wedding gowns have a magic all their own, and Tiffany has fallen under the spell.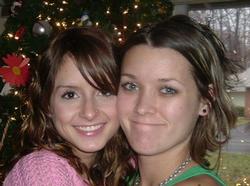 There's so much to know about wedding dresses. They have their own secret language. The dictionary at Mary's Bridal has been very useful to me. Thank goodness for the Internet! We have learned all about fabrics, trains, bustles, ruching, beading, embroidery—and would you believe that not a single dress we've seen has been white? We have seen ivory, eggshell, cream, twilight, candlelight, true white, and bright-white dresses. But surprisingly, white is not a color that exists in the exclusive world of bridal gowns.
We've also been overwhelmed by the sheer number of dresses to choose from. Tiffany has searched the Internet for gowns she likes. We then e-mail the manufacturer to find out if any store in the area has a sample of that particular gown. The manufacturers are very responsive to these requests. There was one gown she loved, and the closest sample was in Williamsburg. We had learned already that just because the manufacturer thinks the gown is in the store does not necessarily make it so. Upon calling the boutique in Williamsburg, we were disappointed to find that it had sold the gown right out of the window the week it arrived! As gorgeous as the dress was, we weren't surprised. It's so beautiful that we even considered ordering it without seeing it in person. But logic took hold and we decided to keep looking.
We've also learned a few things about boutiques that are worth sharing. Most boutiques don't allow you to take photos. But we haven't had any trouble finding a photo online of Tiffany's favorites. A boutique's storefront is absolutely no indication of the quality of service or selection that you'll find inside. Don't be deterred by a shop that shares a building with a law office, because trust me, the proprietor knows what she's talking about. Make an appointment. It's so much better to have the focused attention of a salesperson. And ask those salespeople tons of questions. We learned that most gowns can be ordered with a variety of options. If you don't like the beading, you may be able to order the dress without it. Many gowns come with several different sleeve options. Just ask questions.
Tiffany is having two attendants. Sarina will be her maid of honor. Tiffany and Sarina met in Germany when they were in third grade. Our family and Sarina's family were both stationed at Landstuhl, and we were neighbors there. Sarina now lives in Louisiana. Tiffany's other attendant is a junior bridesmaid, her cousin Rachel, who's a phenomenal young lady. I mention Sarina and Rachel by way of explaining my own role in assisting Tiffy with the planning. Because Sarina is in Louisiana and Rachel doesn't drive yet, I have the honor of helping Tiffany—and I'm having so much fun doing it. I wish Tiffany could share some of the time and planning with Sarina. And I know that Sarina would love the dress-shopping part!
As much as I treasure the opportunity to shop for wedding gowns with my daughter, there have been times when I think that maybe Tiffany needs an additional point of view. I have said "too sexy" to more than one gown. Tiffany has not disagreed with me, but Sarina has never uttered the words "too sexy" in her life! Sarina has no concept that something can be too sexy. Sweet Sarina!
We've had a similar experience dress shopping as we did searching for a venue. I call it the Goldilocks syndrome. One is too poofy, another is too sparkly, but the one that is just right still eludes us. Tiffany had a particular dress in mind before she tried on a single one, and after trying on dozens more she has changed her mind on a few of the design elements she wants. Tiffany knows what fabric and color she wants. She has found that there are two different necklines that are most flattering on her. She knows what kind of waist, skirt, train, and bustle she wants. But we haven't found one dress that has all of her desires in one.
My mother offered to make Tiffany's gown. Before you cringe at the thought of a homemade dress, please know that my mom is a fabulous seamstress. My mom made the dress Tiffany wore as a flower girl as well as many other dresses for Tiffany over the years. Tiffany's hesitation, if anything, is that it's a lot of pressure to put on her Memaw. But now that Tiffany has tried on enough dresses to know what she does and doesn't like in a gown, she's considering having her grandmother make her dress. My mom would be honored, of course.
I'm sure that selecting cakes, caterers, music, flowers, and invitations will be fun in their own way. But watching my Tiffany get lost in the enchantment of silk and taffeta is irreplaceable. I'm so lucky to be sharing this experience with her.
Amanda, a local mother of the bride, writes occasionally about helping to plan her daughter's wedding, which will be in the spring. To read about her adventures from the beginning, click here.

To read the latest Bridal Party blog posts, click here.