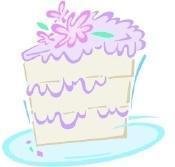 Just when you thought it couldn't get any better, wedding advice from Tom Cruise.
A trip of 2,000 miles? That better be one good cake.
Twelve tips for staying under $12,000.
Outdoor wedding? You're going to want a pair of these. [via The Bridal Bar]
To submit a bridal event, email lshallcross@washingtonian.com.
More>> Bridal Party Blog | Wedding Guide | Wedding Vendor Search