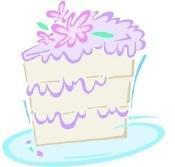 On Sunday, Marriott and Renaissance hotels are hosting a DC area multi-property wedding showcase. Try your luck at winning a pair of Manolos and a honeymoon on Marriott. Count us in!
Lisa Loeb ties the knot. (And yes, she's wearing dark-rimmed glasses.)
Can't afford the hair and makeup? Here's help. [via Always a Blogsmaid]
It'll be a Catholic wedding for Mark Wahlberg.
To submit a bridal event, email lshallcross@washingtonian.com.
More>> Bridal Party Blog | Wedding Guide | Wedding Vendor Search