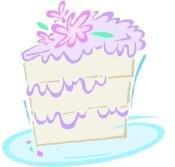 Stealing wedding rings is low, even for a burglar.
Popping the question? Here are a few spots you'll want to say yes to.
Eat a cupcake, learn to dance, and win an eco-friendly wedding gown. That's what we call one fabulous night!
Celebrate with Brides magazine—and win this gorgeous $18,000 ring. [via Always a Blogsmaid]
To submit a bridal event, email lshallcross@washingtonian.com.
More>> Bridal Party Blog | Wedding Guide | Wedding Vendor Search