This page describes the contents of an issue of Washingtonian magazine. Subscribers get exclusive early access through our print and digital editions. Most of our feature stories are later published online and linked below.
Buy a Single Issue
Subscribe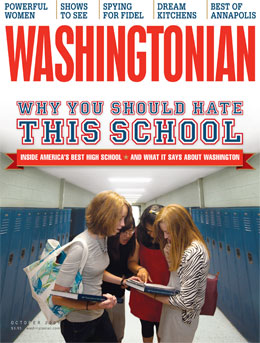 Volume 45, Number 1
Cover Story
At Fairfax's Thomas Jefferson High School, that kid a couple of lockers down could be the next Bill Gates. But could America's best high school be too good?
Cover photo-illustration by Design Army.
Features
Eighteen of Washington's most stylish people show their best stuff. Interviews by Jill Hudson Neal.
This spring, a couple from Washington's social elite—a trusted diplomat and a former Hill aide—were arrested after allegedly spying for Cuba for 30 years. Here's the story of their secret life.
Eight singers, dancers, actors, and musicians who are reaching new heights—plus more can't-miss performances adding sizzle to the new season.
Washington has more women in high places than ever. Here's how the 100 most powerful got to the top, how they balance career and family, and their advice for young women on the way up. By Leslie Milk.
Dream Kitchens
Inside five beautiful kitchens that work—plus helpful advice from architects and a list of good kitchen designers and stores for appliances, fixtures, tile, and more. By Mary Clare Fleury, Emily Leaman, and Ann Cochran.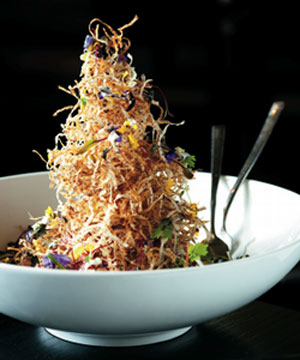 Dining Out J&G Steakhouse is the 25th restaurant in superchef Jean-Georges Vongerichten's empire—just don't call it a steakhouse. Plus a fusion-minded chef at the Donovan House hotel and a look at two new soup places, Pho 14 and Ren's Ramen.
Best Bites First look at Trummer's on Main in Clifton . . . Quick takes on Willow, 1789, China Jade . . . The chart: local restaurants of the celebrity chefs—everything you need to know and more.
Pride of Gallaudet He played for the Red Sox and the Yankees. What's also different: He's deaf.
"What's for Dinner?" Moving back home has at times meant feeling like a kid again, but there are surprises.