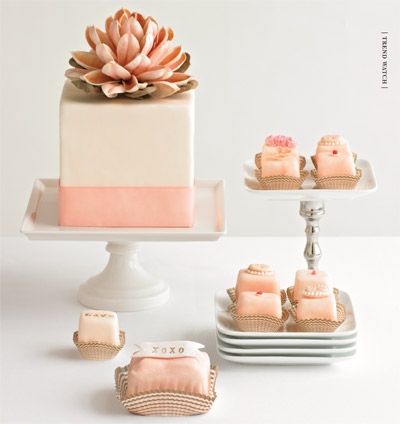 Groupon is a great place to score deals. According to one Greg, it is also apparently a great place to make your girlfriend pay one dollar to accept your marriage proposal.
Sometimes you see it, sometimes you don't. Love this bride's black hair flower.
Will Paul McCartney be perfoming at Prince William's wedding? If that doesn't work out, Kate might want to know that Kings of Leon is up for the gig.
A thoughtful wedding present proves love conquers all.
First Black Swan, then Friends with Benefits, now engaged and pregnant. Natalie Portman is living the life.
Another reason to love the work of W. Scott Chester Photography. (Don't miss the adorable illustration present!)
Would you wear a ponytail to your wedding?
We'll never stop loving (or featuring) barn weddings.
So obsessed with this tent engagement sesh.
Nicole Richie gets married, and she looks radiant. Those lace sleeves are something else.
Edible glitter = inexpensive cupcake decorating.
Confetti system decor tells guests you're ready to party.
A graphic grosgrain boutonniere.
Photo Credit: Powers & Crewe for Washingtonian Bride & Groom
Subscribe to Washingtonian
Follow Washingtonian on Twitter
More>> Bridal Party Blog | Wedding Guide | Wedding Vendor Search