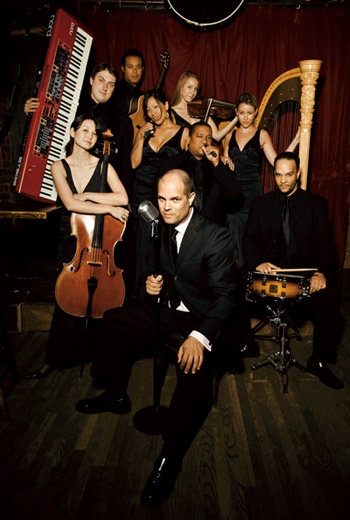 The expert: Josh Friedman
Owner of wedding entertainment cooperative Elan Artists.
How do you decide between a band and a DJ for the reception?
If a client can afford it, I always suggest having live musicians at a reception. Pick a band that compliments your personality and taste. Have them customize the musical selections, and make sure the band isn't too small or too big. But some clients want to hear the music exactly as they know it, and others, like our international clients, have very specific musical requests. They want to hear Arabic and Middle Eastern songs, Latin or Brazilian dance music. For that, you probably have to rely on a DJ.
Should you audition the bands you're considering?
If you get a band's demo DVD, and they play fewer than ten songs, or if the show is more about smoke and lights than music, beware. You should hear 20, 30, even 40 songs to know if a band is decent. Also, get a recommendation from a friend or an event planner that you trust.
How far in advance should you book the music?
To get the good bands or DJs, book them a minimum of six months to a year before the wedding. There aren't that many great groups out there, so lock them down as soon as you have a date.
What are the mistakes couples make when choosing wedding music?
Most clients start their search by talking about music they like in everyday life. But a wedding is an extremely rare party experience, and you want to establish a welcoming house-party feel. The music you love can be sprinkled in to set a tone, but it shouldn't dominate the night. Start by playing jazz standards, funk, and disco. Don't bust out the Beyonce and the Black Eyed Peas until Mom and Dad have had a few drinks.
Any advice on how a band leader or emcee should host the reception?
You want everything to have a very organic, spontaneous flow. It shouldn't feel like, "Now we cut the cake," and, "Now it's time for the first dance." The music should provide emotional lily pads to leap from. You don't need the DJ or band leader to do a lot of talking.
This article first appeared in the Summer/Fall 2009 issue of Washingtonian Bride & Groom.
Subscribe to Washingtonian
Follow Washingtonian on Twitter
More>> Bridal Party Blog | Wedding Guide | Wedding Vendor Search