The Chesapeake-inspired "Love Crabs" save-the-date is $225 for 100. Photograph courtesy of the Preppy Paperie
"My love for paper started in third grade art class," says Ashley Baldwin of Annapolis. "Every Friday was 'Scrap Box Day,' when we created paper goods using leftover scraps from past art projects—I became obsessed with paper products then, and it continued into adulthood."
After designing stationery details for her best friend's wedding last year, Baldwin turned a hobby into a business and started the Preppy Paperie on Etsy. And as her online shop's name indicates, she's inspired by all things prep.
"I'm inspired by the colorful designs of J. Crew, Lilly Pulitzer, and Vineyard Vines," says Baldwin.
Her favorite invitation is the "Love Crabs" suite (the save-the-date is shown above). "It's very sentimental," she says. "When I created it, I was reminded of the days I spent crab fishing with my Dad. That invitation was my first sale and it remains the top seller in my store."
Aside from the her collection, Baldwin also can create custom styles, and works closely with each bride. "I love that my design becomes a part of someone's life," she says. "In my office studio, I have all of their wedding dates on my calendar, and I start my week by looking at my brides who are getting married that weekend and cross my fingers that they have great weather on their wedding day!"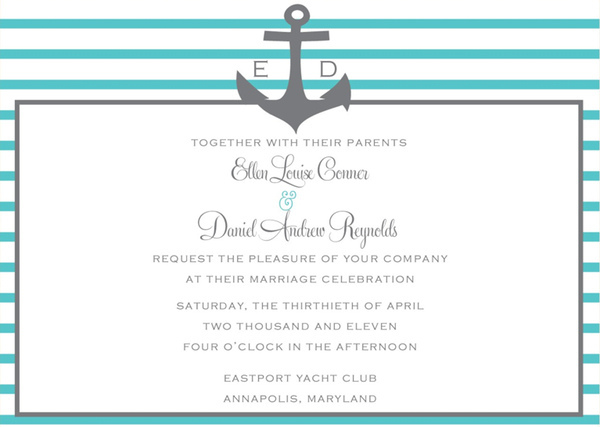 Anchored Invitation Suite ($240).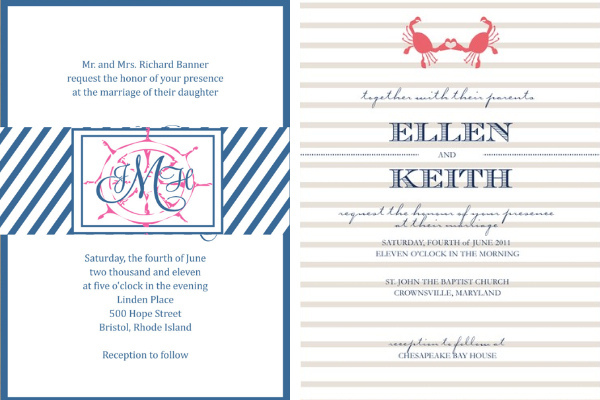 From left, Wheel Love Invitation ($450 for 100) and Crab Love Invitation ($300 for 100).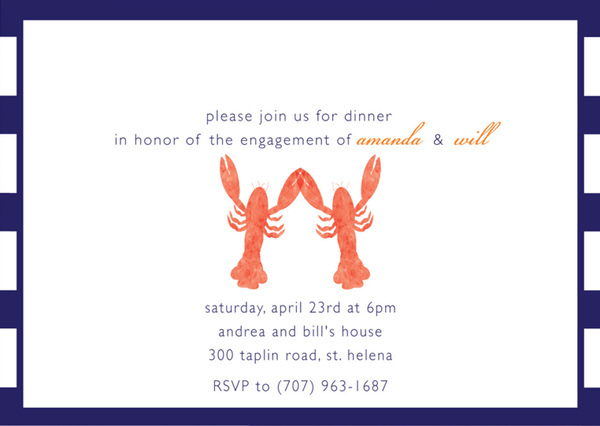 Lovie Lobster Party Invitation ($125 for 50).
Visit the Preppy Paperie on Etsy. If you have a favorite local Etsy seller you'd like to recommend for this column, e-mail kforrest@washingtonian.com.
Subscribe to Washingtonian
Follow Washingtonian Bride & Groom on Twitter
More>> Bridal Party Blog | Wedding Guide | Wedding Vendor Search