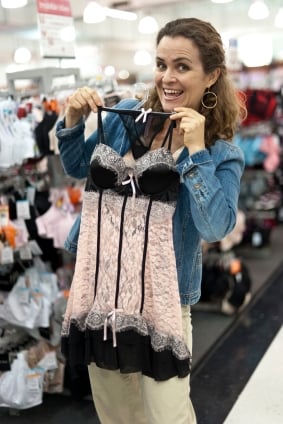 I hate what my mom is wearing to my wedding. It's clear she's trying to upstage me—her dress is too short and too revealing. What should I do?
Ah, the "red hot mama syndrome." For some mothers, the idea of being mother of the bride brings out so much angst about looking or feeling old that they go overboard in the opposite direction.
They get desperate to show that they can strut their stuff and that they still have stuff to strut. This is the time to enlist another member of the family or a close family friend who can talk to her frankly about the dress and the impact it is likely to have. That said, she may wear it anyway. But you are still the bride and no one can upstage you. The most she can do is embarrass herself.
Do you have a wedding etiquette question for Leslie? E-mail kforrest@washingtonian.com and we'll get you the answer!
Subscribe to Washingtonian
Follow Washingtonian Bride & Groom on Twitter

More>> Bridal Party Blog | Wedding Guide | Wedding Vendor Search