All photographs by Andrea Blackwelder, courtesy of Hitchcock Ink
These aren't your run-of-the-mill wedding invitations. Sarah Hitchcock Burzio's punchy line of invites are a far cry from the classic designs we're used to seeing. By mixing fonts, muted grays, and pops of color, her products somehow toe the line between being both masculine and feminine. "Just remember that there is no right or wrong when it comes to your wedding. If you both like it, then it's right," she says.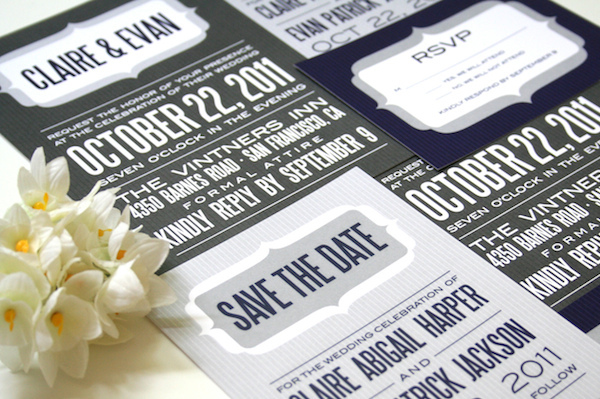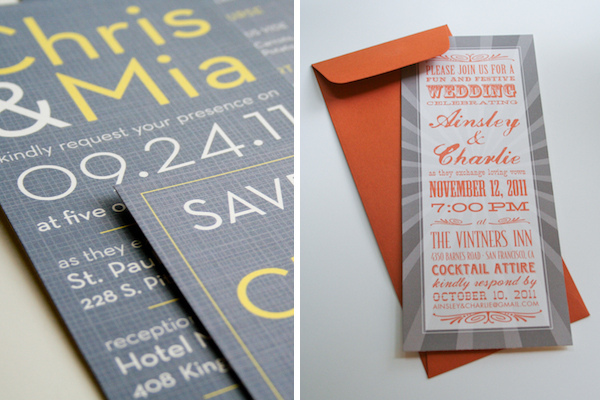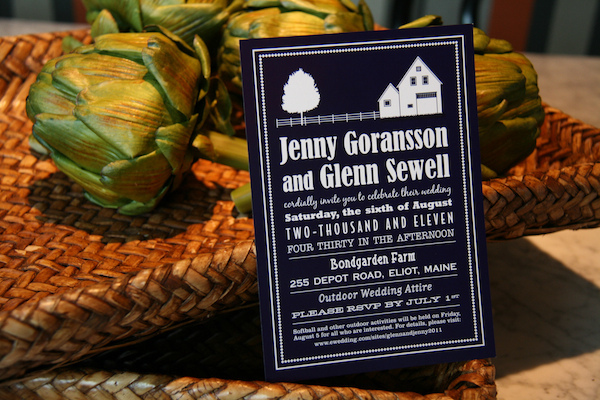 Fans of Burzio's work may be surprised to learn that Hitchcock Ink is barely a year old. In fact, the former graphic design student spent the last few years working as an events coordinator for the Kennedy Center. "Last year, two good friends asked me to work with them on a design for their wedding, and I had such an amazing time that I started working on different concepts and opened my Etsy shop soon after," she says. "I think my combination of design and event background really puts me in a unique place to help couples prepare for their weddings."
The self-proclaimed wedding blog junkie looks for inspiration in decór, dresses, venues, and of course, her clients' vision. And it shows—her shop's best selling item is the Hamilton design (shown at the top), which is made from 100 percent post-consumer fiber and renewable energy. "It makes it an economical and environmentally friendly choice—two things that are very important to couples right now."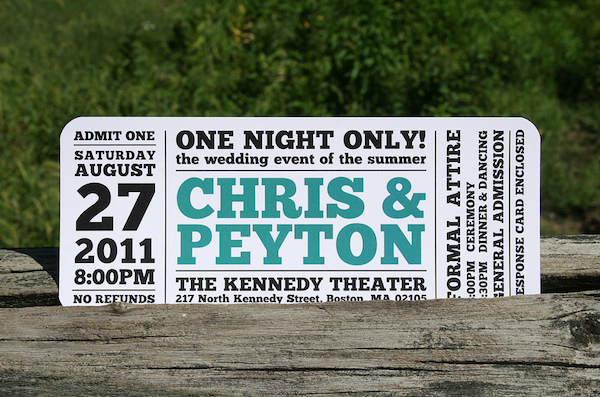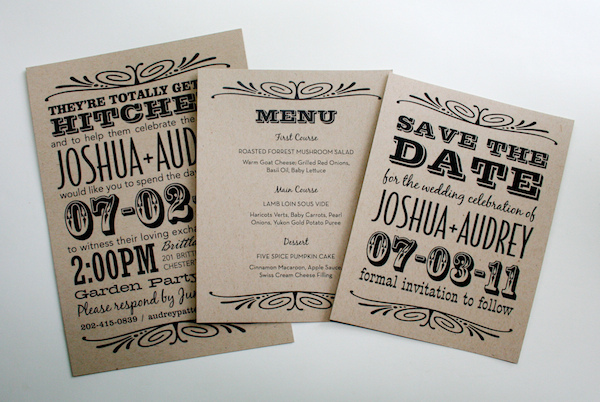 And while Burzio is all about graphic design these days, her former life as an event planner manages to shine through. "If it rains, and people show up late, and the cake falls, and you trip over your dress, at the end of the day you're going to be married to the person you love," she says. "And that's what it's all about."
If you have a favorite local Etsy seller you'd like to recommend for this column, e-mail kforrest@washingtonian.com.
Subscribe to Washingtonian
Follow Washingtonian Bride & Groom on Twitter
More>> Bridal Party Blog | Wedding Guide | Wedding Vendor Search