Minna and Javi first met as law students at American University; their first date was a trip to Ben's Chili Bowl followed by a concert at the 9:30 Club. Javi proposed after Minna returned from a trip to California, presenting her with flowers, a scrapbook—and a ring. "I turned around and screamed, 'WHAT?!'" Minna remembers. "Javi was on his knee with a beautiful ring; I was absolutely surprised."
The couple married on September 25, 2010, at the Corcoran Gallery of Art. "We felt blessed to live in a city where there were such beautiful, grand, historic buildings," says Minna. "We loved the Corcoran's open space­—we could envision the warm atmosphere in a [venue] that was unique to DC."
Minna describes the wedding as "earthy, natural, and elegant." The color scheme featured earth tones, and elements of the outdoors were incorporated inside to create a gardenlike environment in the gallery—rocks, tree trunks, wheatgrass, and wildflowers were all important parts of the decor.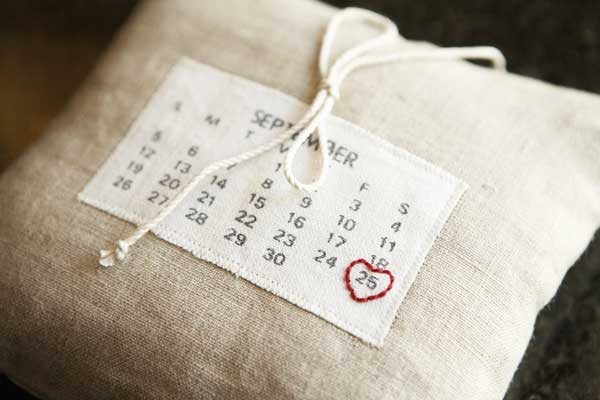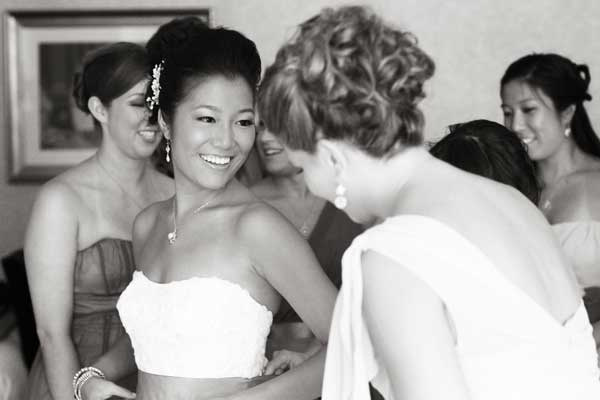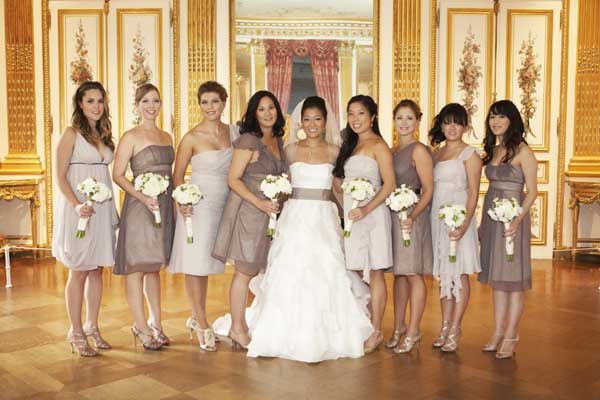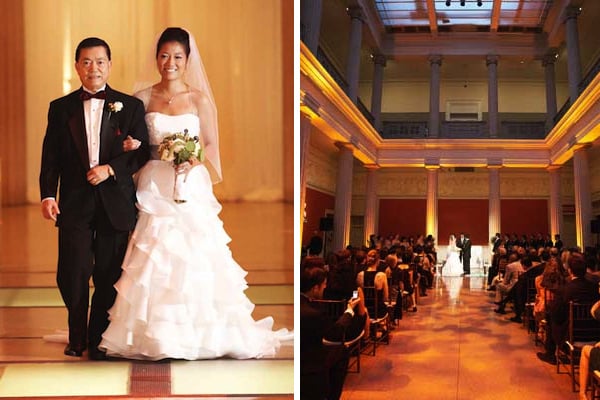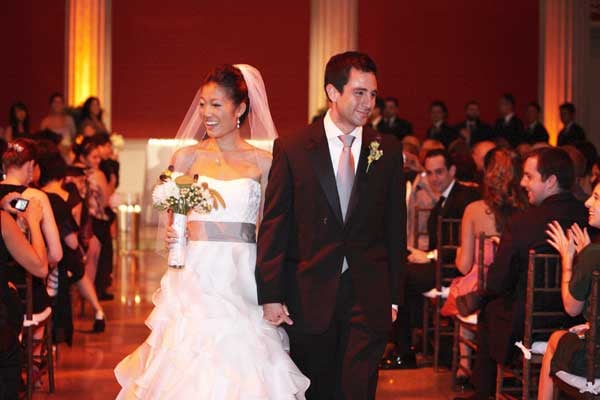 The ceremony was officiated by one of the couple's best friends. Javi's favorite moment of the day was "watching Minna walk down the aisle," while Minna remembers "turning around after the ceremony and seeing all our friends and family. We lifted our hands in victory!"
Afterward, during cocktail hour, the 175 guests enjoyed lychee martinis, macaroni and cheese, and ahi tuna, and signed a guestbook that included photos from the couple's engagement shoot.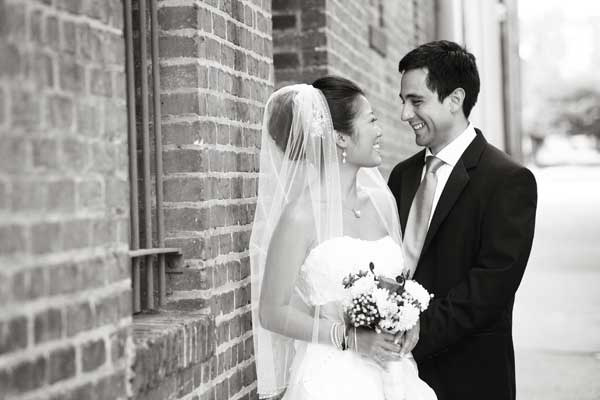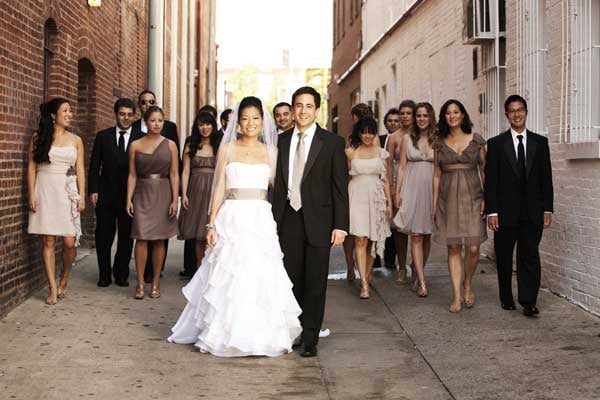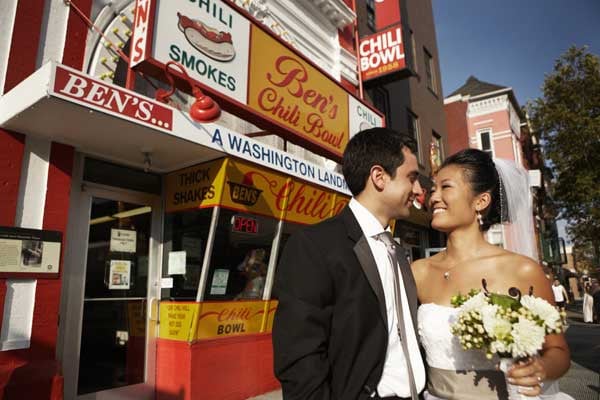 At the reception, guests were seated at farm tables adorned with "rock runners," floating candles, trees, and small vases of wildflowers. The menu featured dry-aged Black Angus filet and rockfish with leeks and tomato fondue. Later in the evening, mini desserts were passed around the dance floor, including tiny ice cream cones and milk and cookies.
The couple performed their first dance to "Strangers" by the Kinks, and everyone danced to jazz, Motown, and Top 40 tunes. At the end of the night, more cookies were given out as favors. "We love cookies, and so do our friends!" says Minna.