The sweet newlyweds. All photographs by Ampersand Photography
Texas natives Elizabeth and Ryan first met at the Capitol Hill Baptist Church, and had their first date at Sova, a coffeehouse on the Hill.
"Ryan had just had surgery due to a ruptured Achilles and was on crutches," recalls Elizabeth. "I had to carry his coffee for him."
The couple chose to marry on June 25, 2011, in the very spot where they met—at the Capitol Hill Baptist Church.
"We were excited to marry among our church family," says Elizabeth, who planned her wedding with the help of friends and fellow church members.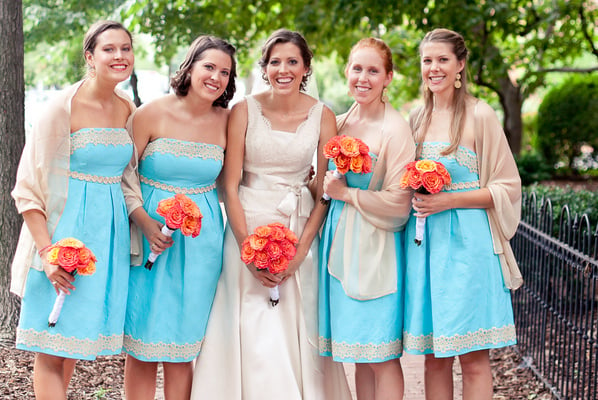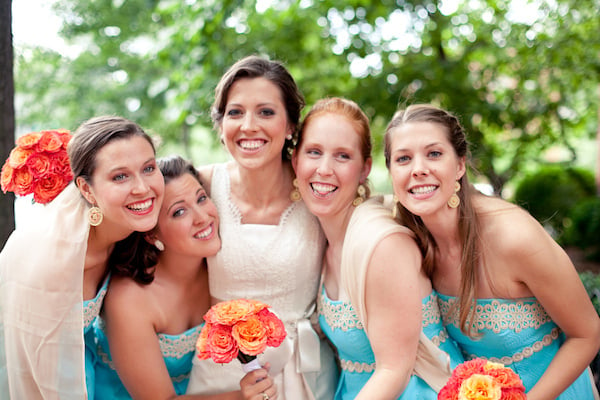 The religious ceremony before more than 300 guests featured several of Ryan and Elizabeth's favorite readings and hymns. The space was minimally decorated, with hanging pom-poms, tea candles, and fabric flowers.
The reception afterward was also held at the church. "We wanted the reception to have delicious food and be fun for our guests," says Elizabeth.
That included ensuring that the day was kid-friendly. A scavenger hunt and photo booth kept the younger attendees entertained. Guests also signed a scrapbook that Elizabeth's sister created.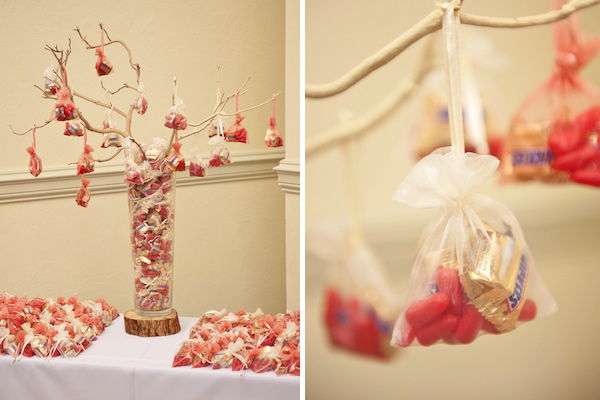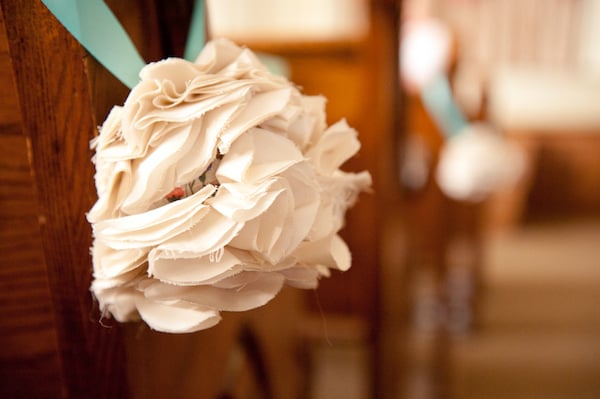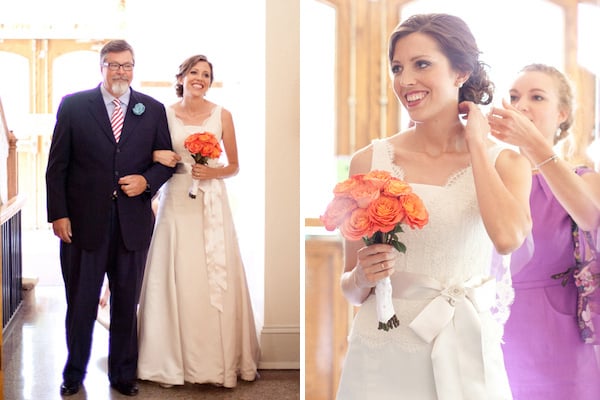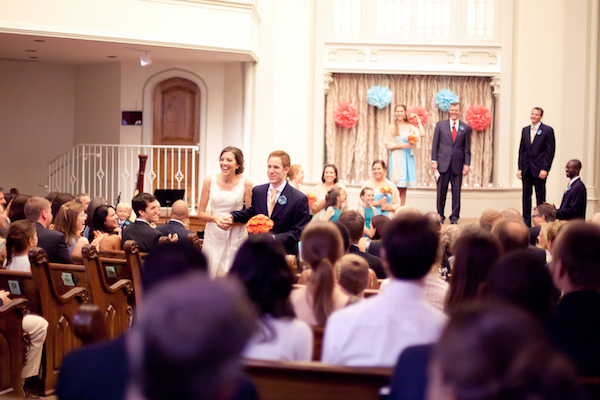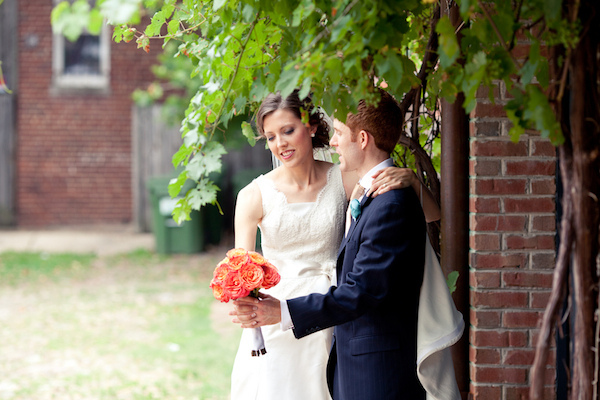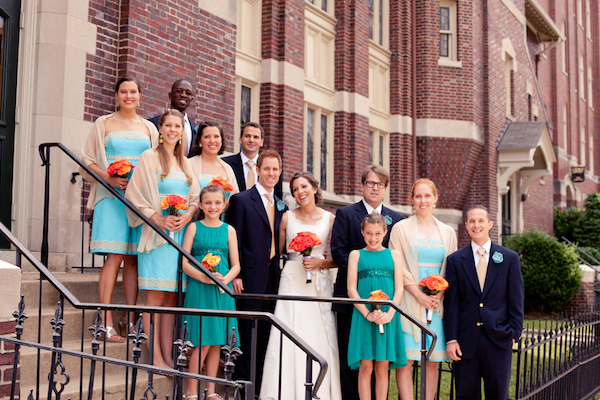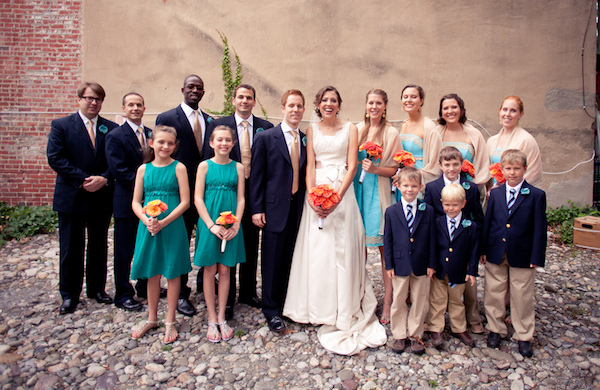 Everyone dined on small plates such as lamb satay; chorizo-stuffed, bacon-wrapped dates; summer soup shooters; and lobster-mango-shrimp cocktail. A strawberry cake, macarons, cupcakes, and mousses were served for dessert.
For the decor, friends of the newlyweds created small flower arrangements and a candy tree, featuring Snickers (Ryan's favorite sweet treat) and Hot Tamales (Elizabeth's pick). "The cupcakes, macarons, cake, and other treats made the best decorations!" says Elizabeth.
Four of the couple's friends formed a jazz quartet and performed throughout the reception.
To end the day, guests tossed birdseed as the couple exited the venue.
"I didn't anticipate getting a handful of birdseed thrown in my mouth, but it happened!" recalls the bride.
Elizabeth and Ryan enjoyed a honeymoon in northern New Hampshire and Maine, and now reside near the Navy Yard in DC.