Talk about some amazing scenery. All photographs by Sharp Shooter Imaging
Last week, we asked readers to send us their proposal story—and this one absolutely blew us away. Logan Circle couple Darya Arman and Ali Niroo got engaged in Aspen, Colorado, last year (Ali, a skier, loves it there), and it was all captured in photos. Here's their story, in Darya's words:
"It was my first time in Aspen, so I was unfamiliar with the area. Ali bought me a lift ticket and asked me to meet him at the top of the mountain at 12:30 for lunch. Then, without any further instructions, he left! When I arrived for 'lunch,' he was waiting at the edge of the cliff with a photographer. She took about 20 minutes of pictures. Just as we were finishing up, she asked that we take one last shot, with Ali on his knee. So right there, in the middle of a photo shoot, he got down on one knee and asked me to marry him."
The pair are planning to wed in July.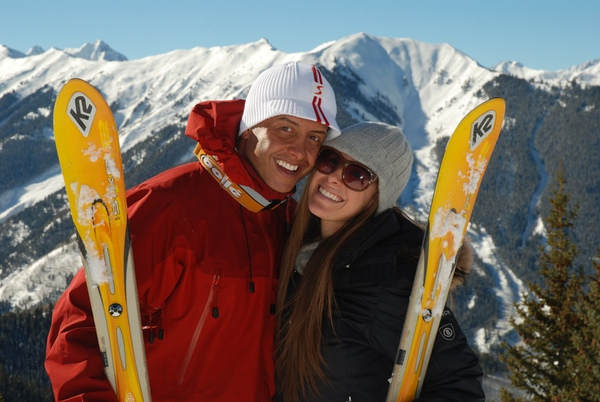 If you'd like us to feature your amazing proposal story on our blog, e-mail kforrest@washingtonian.com.