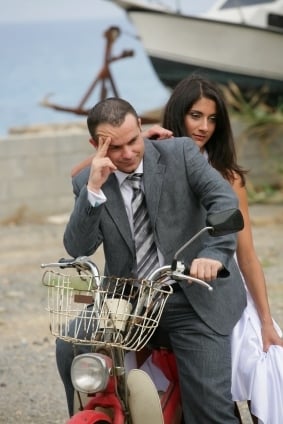 My daughter just eloped with her boyfriend of six months. Now she wants us to help her pay for a big party with all of her family and friends. Her father is furious and refuses to contribute. Is he right? What should we do?
There is no right or wrong about it. Your daughter made the choice to elope. Whether her decision was based on a romantic notion, her fear that her family would not accept her intended, or her desire to escape the fuss of a traditional wedding, she made a choice that excluded her father's participation. He is under no obligation to pay for a post-elopement extravaganza. Maybe she can explain her decision and he'll soften up.
Do you have an etiquette question for Leslie? E-mail kforrest@washingtonian.com and we'll get you the answer.