By all accounts, Emily and John met in a very Washington way: at the office. "As the story goes, John fought not to hire me," says Emily Flynn, recalling the process that led to her working side by side with John Pappas at a public affairs firm. "He says it's because I wasn't qualified. I say it's because he thought I was too cute."
Regardless of whose story sounds more plausible (Team Emily!), she got the job and worked with John for almost a year before they started dating on the sly. "Luckily, John was soon offered another job, allowing us to go public with our relationship," Emily says. John is now executive director of the Poker Players Alliance, a grassroots advocacy organization, and Emily is a PR and communications consultant at the Podesta Group.
Dating led to an engagement, and Emily and John quickly decided they wanted a true Washington wedding, inspired by the city's multifaceted neighborhoods and rich history. "DC has really become home to us," says Emily, "particularly Capitol Hill." The couple currently live in the H Street corridor; they got engaged on a rainy Saturday afternoon in Stanton Park, and regular trips to Eastern Market led them to choose the landmark spot for their pre-wedding photographs. "One of my favorite moments of our wedding day was seeing each other for the first time and taking our photos together at Eastern Market. At first we felt a little silly about being in wedding attire at the market, but it really loosened us up, and we had a great afternoon there," recalls Emily.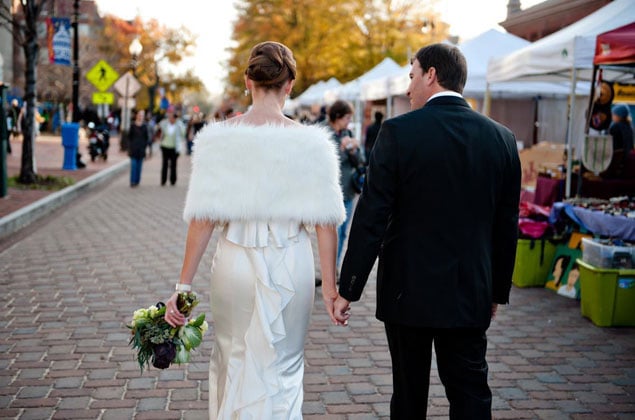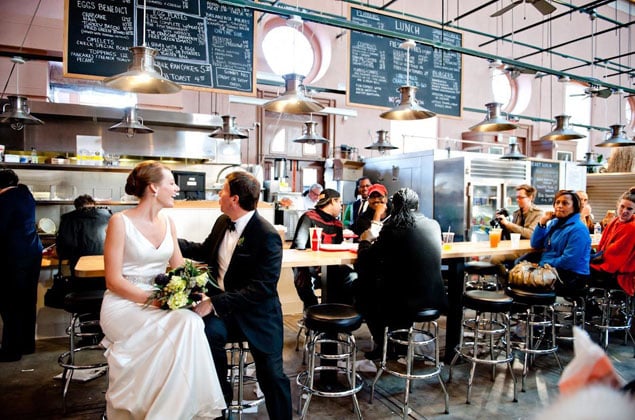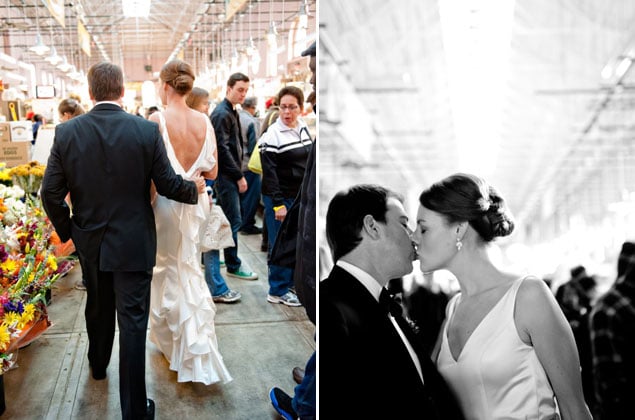 A traditional Greek ceremony at Sts. Constantine & Helen Greek Orthodox Church of Washington, DC, followed, and then it was on to the reception at the Metropolitan Club; the venerable downtown setting had long held the couple's fascination. "The library at the Metropolitan Club is one of the most beautiful rooms I have seen in the city. We knew immediately that we had to incorporate elements of that space into the wedding," explains Emily. With the help of their wedding planners, Amber Karson Events, Emily and John were able to create a biblio-themed party, complete with library card escort notes displayed in old card catalog files, bookplate place cards, library card menus, and stacks and stacks of beautiful old books nestled between seasonal flower displays, which featured bittersweet, cabbage leaves, and deep aubergine artichokes, matching the bride's bouquet.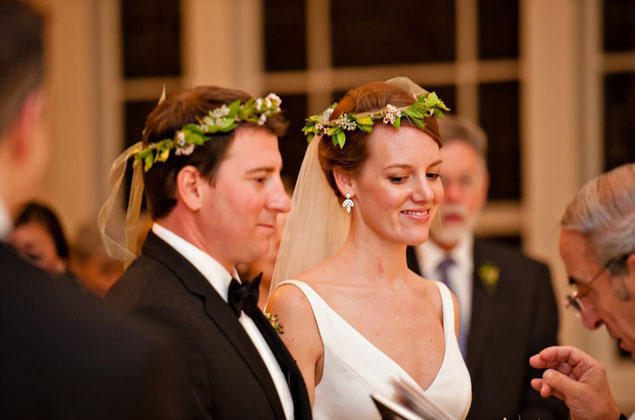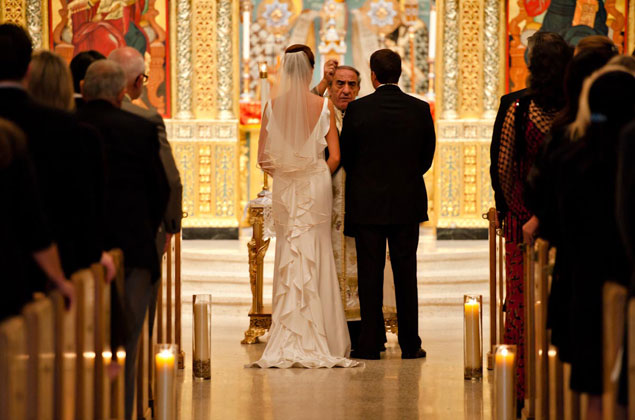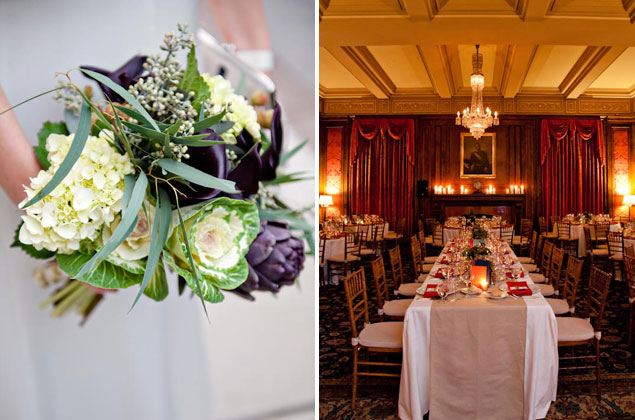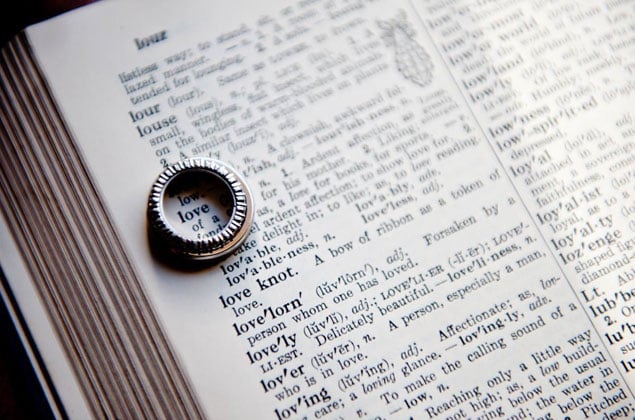 The November 19 wedding was just as the couple had envisioned: a homey, intimate feeling, steeped in tradition, with a dash of personality. "Because our wedding was the week before Thanksgiving, we wanted our guests to feel like they were at a cozy celebration. We used eggplant and deep orange as our colors, had lots of candles throughout and a fire in the fireplace, and we served homemade pies rather than a cake," says the bride. As for tips for those about to embark on the wedding journey? Emily says to leave the tough stuff to the experts and don't be afraid to step out of the box a bit. "Hire a month-of planner, have a quick engagement, and take your bride and groom photos before the ceremony," she advises. "All of these elements helped us to relax, not get lost in the details, and, most important, enjoy our wedding day."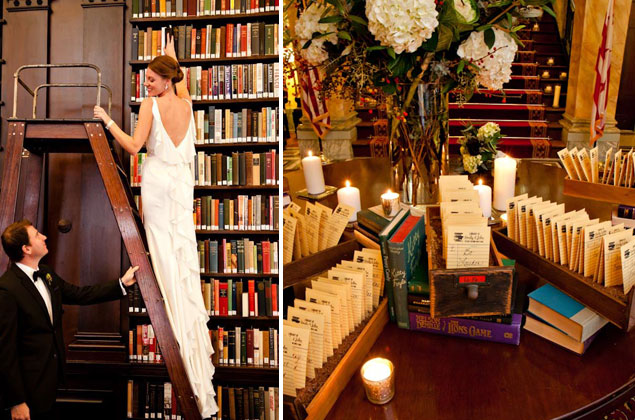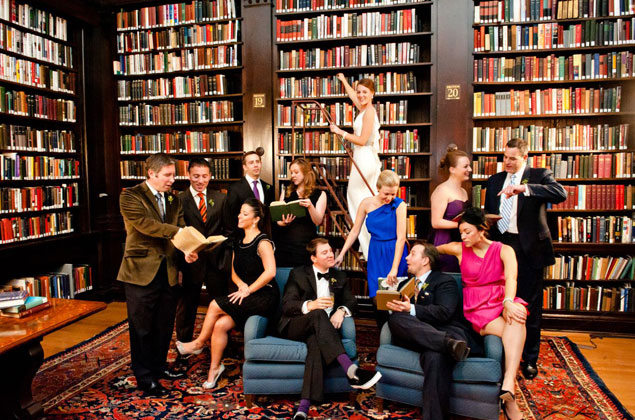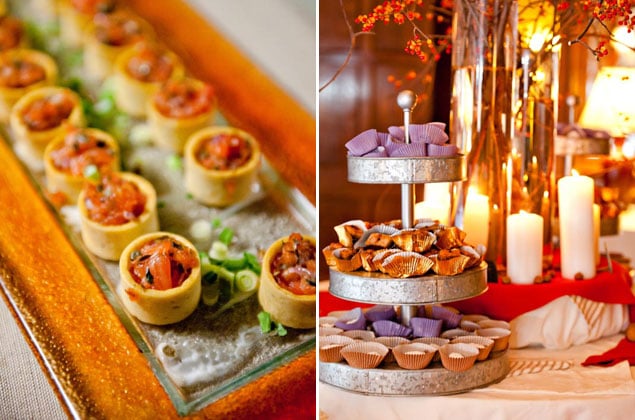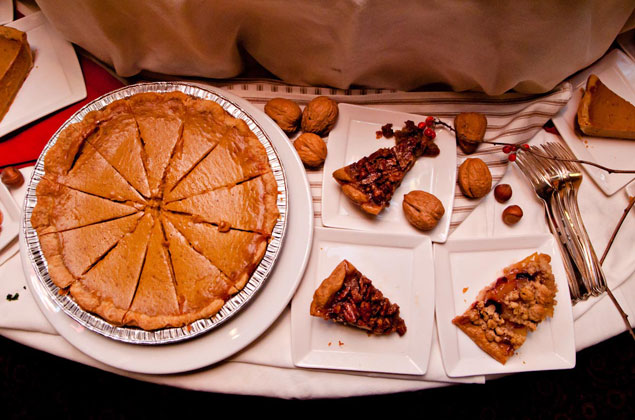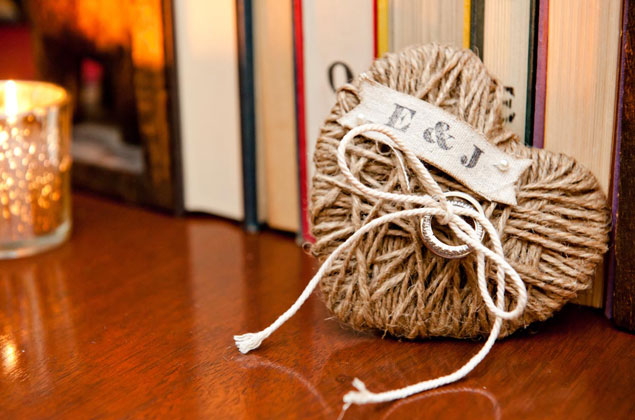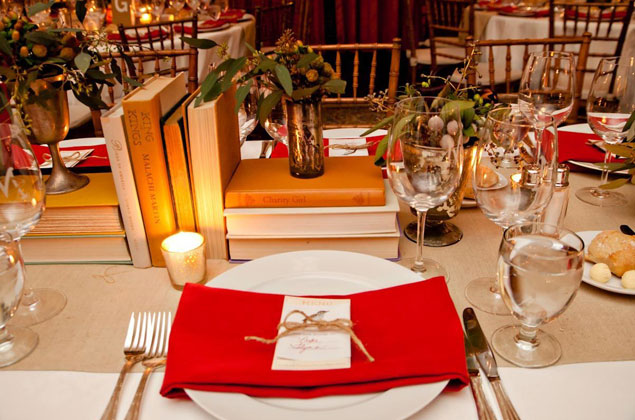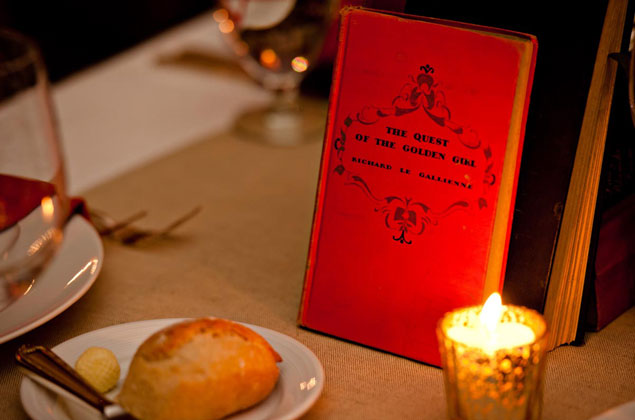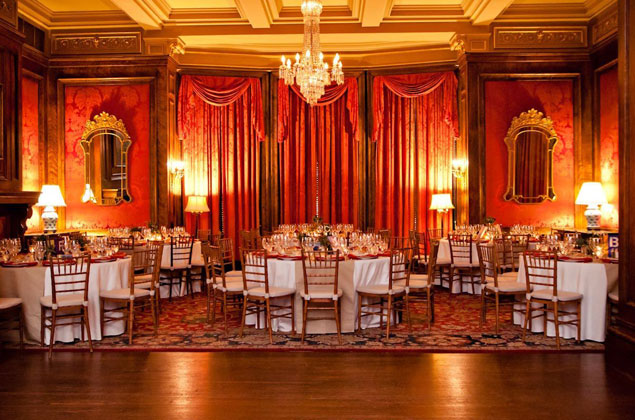 VENDORS
Planner: Amber Karson Events
Florist: Sidra Forman
Bride's gown: Terri Lynn Bridal
Venue: The Metropolitan Club
Photographer: Alexandra Friendly Photography
Deejay: DJ D-Mac
Rentals: DC Rental
Transportation: Sunny's