Who: Abby Jiu, 30
Wedding photographer, Abby Jiu Photography
What she does: While I'm most often photographing weddings on Saturdays, my week is typically spent meeting with new clients, developing ideas for upcoming weddings, editing photos, scoping out new shoot locations, and doing site visits to venues.
Describe your work style: It's great that being a photographer allows me to express myself through my wardrobe. I would describe my style as polished, feminine, and creative. In the winter you can commonly find me in skinny jeans and boots, and in warmer weather I love a good fashionable and feminine dress.
Outfit One: Client Meeting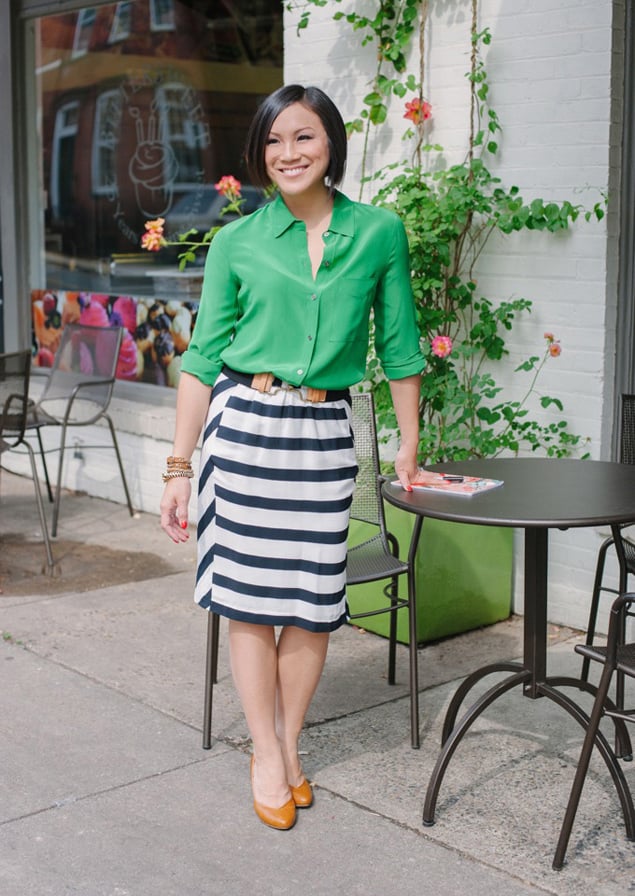 This look represents my style and reflects my brand as a photographer. Something polished with a touch of femininity is just what I want.
Madewell skirt, shirt, and belt, and bracelets from Marc Bernstein and Urban Outfitters.
Outfit Two: Photographing a Wedding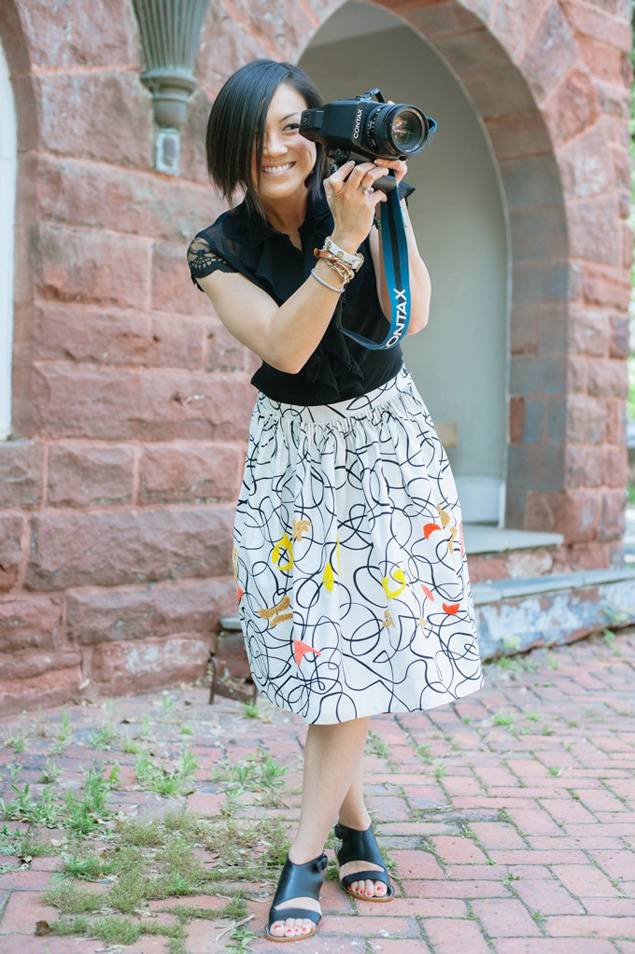 For weddings, I shy away from wearing pants or all-black outfits because I don't feel that represents who I am. I try to show off my creativity while keeping things subdued.
Anthropologie skirt and shoes, Banana Republic shirt, and bracelets from Marc Bernstein and Asos.
Outfit Three: Industry Event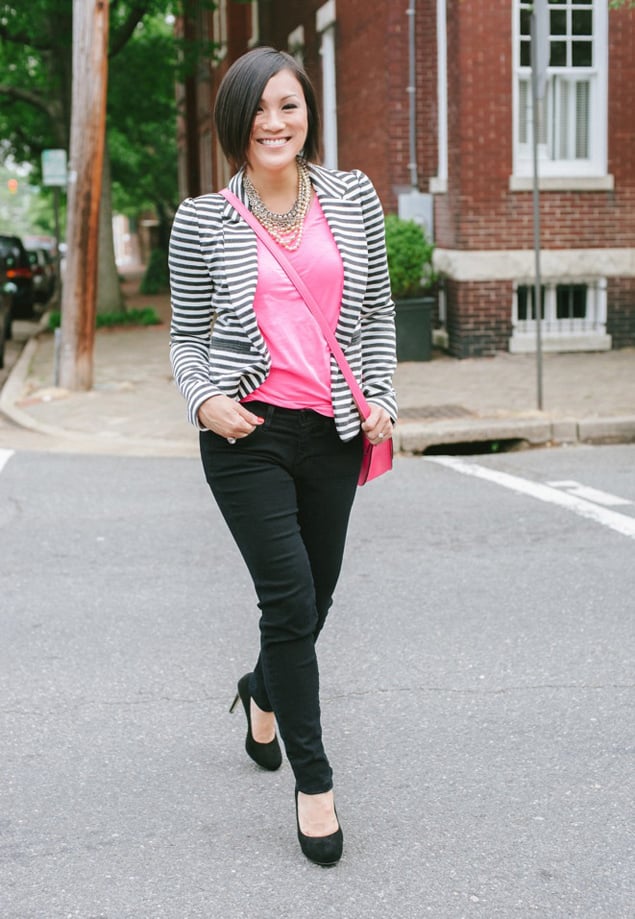 I can dress with a little more flair—hence the neon tee and purse—while networking. And of course I brought back the stripes—this time in blazer form.
Blazer from Piperlime, J.Crew tee, Madewell jeans, Banana Republic shoes, Lucketts necklace, and Kate Spade purse.
All photographs by Kate Headley.
Think you or someone you know deserves a chance in the What I Wear to Work spotlight? E-mail szlotnick@washingtonian.com with pictures and a job description for consideration.