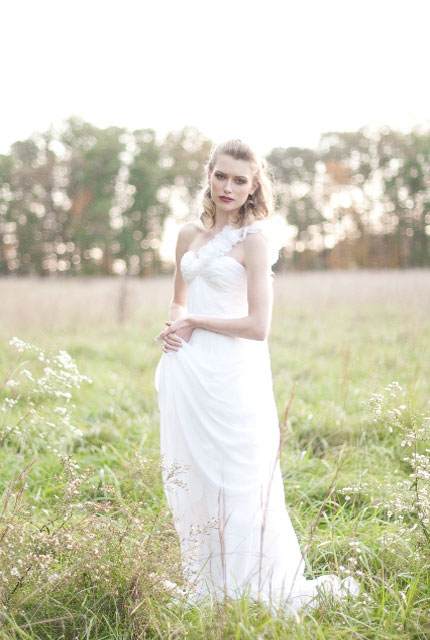 The temperatures are still soaring, but you can make the end of summer more bearable with these scorchingly good bridal deals. Whether you're looking for a great photographer or the perfect gown with an even better price tag, these deals and steals have it all. (Unless otherwise noted, please reference Washingtonian Bride & Groom magazine when booking all deals.)
Barre-ing All Else, Get Fit
Tighten and tone every muscle in your body with these special offers from Lava Barre, Clarendon's newest fitness studio and the first in Northern Virginia to focus exclusively on barre fitness, a fun blend of ballet and Pilates. Get those long, lean muscles through more than 30 weekly classes, normally $24 each, but now offered at a special opening rate extended through August for Bride & Groom readers: $45 for a three-pack and $125 for a month of unlimited classes, normally $225. The code HOTLAVA gets your first class free through the month of August, as well. Need extra attention? You can also register for the studio's new Barre to Bride option, part of the Lava Corps Elite program. It's a personalized small-group fitness routine that blends nutritional consulting, indoor and outdoor bootcamp/barre classes, and fun events—the perfect push for a bride and her 'maids to bond and get in shape before the wedding. 3260 Wilson Blvd., Arlington; 571-483-0468; lavabarre.com.
Best Face Forward
Makeup artist Laura Bateman specializes in making brides look and feel their best on their big day. With an emphasis on beautiful yet natural faces, Bateman is a Bobbi Brown specialist and can travel within the Washington area for her brides. This month, take 20 percent off appointments for 2013 dates booked in August or September. Pricing begins at $150; travel costs may vary. 240-507-3507; laurabateman.com.
Sweet Treats
Newly opened, the Cake Courtesan (formerly Annapolis's Nostalgia Cupcakes) is offering a 15 percent off deal for all wedding cakes, groom's cakes, and cupcake towers for couples who will get married by the end of 2012. Owner and baker Sharon White refocused her energies on wedding cakes and moved into a stylish new storefront in Bowie, Maryland. She still sells her delicious cupcakes, but now brides and grooms can enjoy custom creations, as well. 6926 Laurel Bowie Rd., Bowie; 301-464-1080; thecakecourtesan.com.
Picture Perfect
Photographer Carly Fuller has traveled all over the East Coast, capturing the elegance and emotion of blissful weddings. This special offer for Washingtonian Bride & Groom readers includes a complimentary engagement session (a $550 value!) with all wedding collections (which start at $1,900) if booked in August or September. Call 410-489-7918 to schedule your engagement shoot and book your wedding date with Fuller. Visit a full portfolio and find more information on carlyfuller.com.
Great Gowns
Still hunting for the perfect gown? Brides visiting Soliloquy Bridal Couture in August get a special treat, and with designs by Sarah Seven, Kevan Hall, Johnna Ho, Sarah Jassir, and more, it's an abundance of riches. Mention our magazine and your Friday or Saturday appointment will have the same perks as Soliloquy's fab "Wild Wednesday" promotion; spend more than $100 and receive a "wild card" from a grab bag, offering a mystery discount of 10 to 25 percent off your entire purchase. The store also sells bridesmaid dresses, mother-of-the-bride apparel, veils, accessories, and more, so get shopping. Appointments can be made through soliloquybridal.com or by phone at 571-449-2580. 754 Elden St., Suite 103, Herndon.
If you are a bridal vendor interested in offering an exclusive deal for Washingtonian Bride & Groom readers, please e-mail mclean@mcleanrobbins.com for specifications.