Residents of the District and Baltimore know Dangerously Delicious Pies for the sweet,
inventive flavors that co-owner
Rodney Henry learned to create with his grandma in Indiana. And though the pies make a fantastic
conclusion to Thanksgiving dinner or a Fourth of July shrimp boil, co-owner
Sandra Basanti tells us they're becoming increasingly popular as the sweet end to local nuptial
feasts.
We chatted with Basanti about the most popular flavors and why pies are a good choice
for a wedding dessert.
When did you notice pie becoming a trend in wedding desserts?
I don't know where or when it started, but since we've opened, we've gotten requests
from people who've wanted pies for their weddings, typically couples who aren't into
having a traditional wedding. Pie allows a them to offer a variety of flavors, and
it isn't as fussy as a wedding cake. It's more of a down-home feel.
What sort of conversations do you have with couples who are opting for pie?
Pie brides' general consensus is that they want something more affordable, less traditional,
and more family style. With that in mind, I usually send the couple a list of questions
about the wedding: where, when, what time of year, and whether the party is indoors
or outdoors. I also ask how many people they're having, who their caterers are, and
if they have a theme.
These questions help us tailor the flavors to the couple. For instance, if it's a
Southern wedding, we'll throw in peach and pecan pies. Indoor or outdoor service affects
my recommendations—an outdoor August wedding with a lemon meringue or cream pie would
not work so well. We also ask about dietary restrictions to find out whether we should
include a vegan option.
What are the most popular flavors?
Apple crumb is everyone's wedding pie. It's a very pretty pie, so it's usually the
one they cut into for pictures. Hands down, that is the number one, but Key lime is
also really a hit for weddings.
I always recommend something fruity, something tart, and something chocolatey. Chocolate
pecan is a favorite, but a lot of people go for chocolate peanut butter, too.
Do you do pie pops? How about custom flavors?
No pie pops; we tried one time and it was . . . interesting. The thing about mini
pies is it's hard to get the right crust-to-filling ratio, and we don't want to sacrifice
the integrity of our desserts. I personally prefer the traditional way better, with
a whole lot of filling and just enough crust.
However, we have done custom flavors. The last request was about a year ago, when
people started asking for s'mores pies. We tried it, and they thought it was awesome.
I love playing around with new ideas; if it's reasonable, we'll make it and maybe
even add to menu.
What's the craziest pie request you've ever gotten?
We actually had a wedding in the pie shop. Two of our employees got married here,
and we did a three-tier strawberry pie with a Day of the Dead skeleton topper.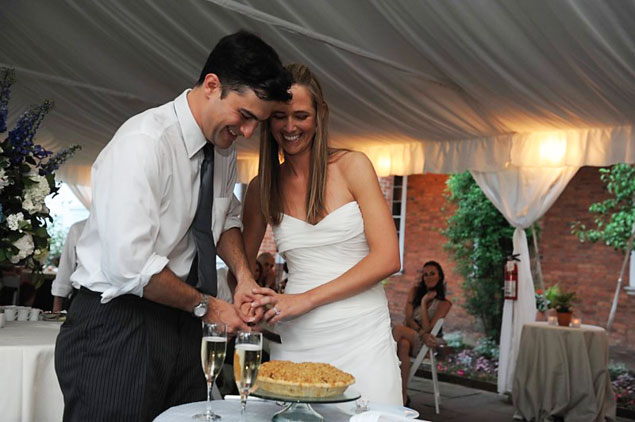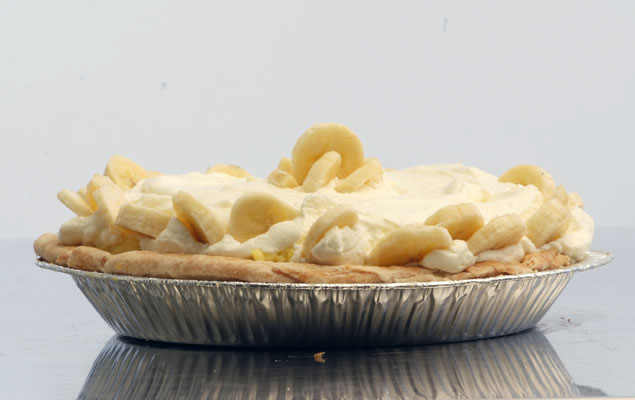 Dangerously Delicious Pies. 1339 H St., NE; 202-398-7437.