Whether you're planning a rustic-chic, homespun affair, or a nautically oriented celebration, bunting is a festive way to turn any space into a great place to party. These colorful, relatively simple strung-up flags have become so prevalent, you can use them to decorate pretty much anything, from an old oak tree to the rafters of a barn; brides are even fashioning miniature versions into personalized wedding-day accessories. And every couple's names somehow just look cuter when presented in bunting; there's an "Aww" moment in seeing "Jane & John" hanging from the backs of chairs or blowing in the breeze over a table full of favors and place cards.
We pulled together the prettiest—and did we mention easy-to-DIY—bunting inspiration Pinterest has to offer.
Use it as signage.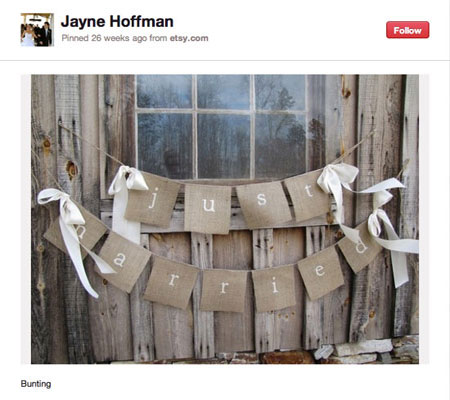 Use it with your cake.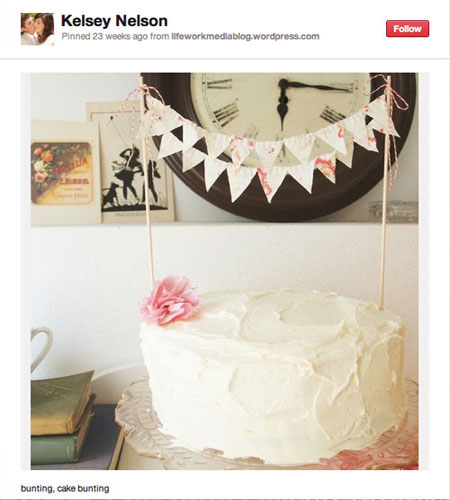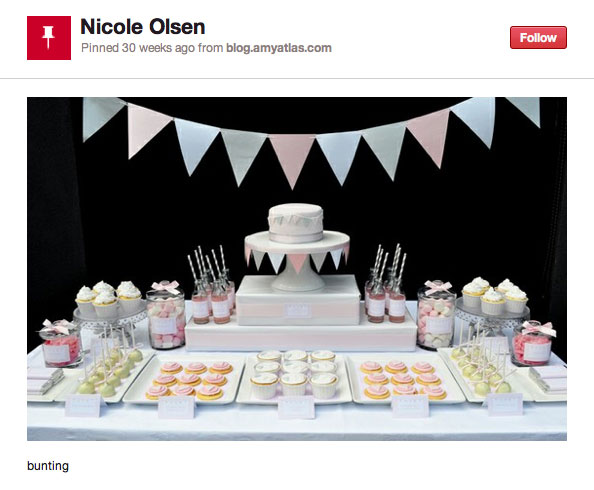 Try it from ceiling rafters for a bit of color against wooden beams.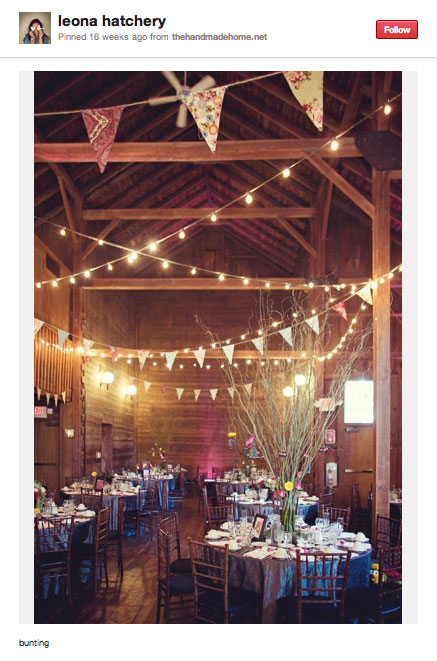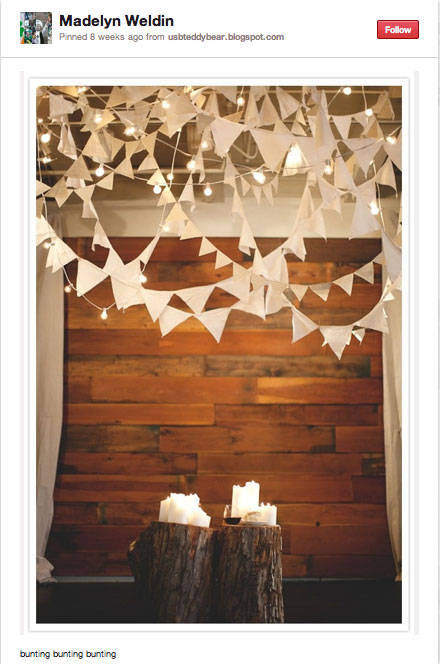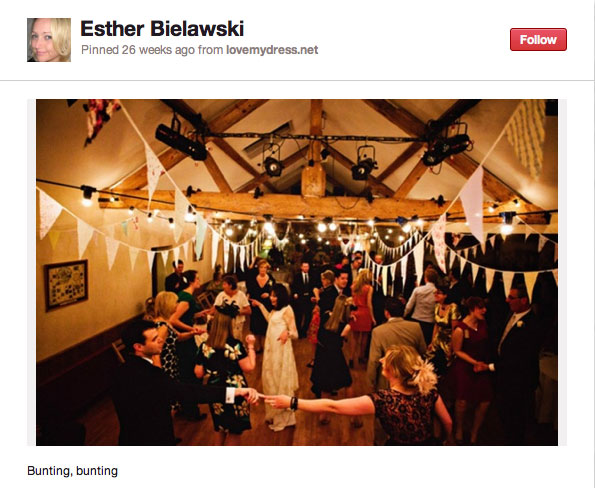 Or create a sweet(er) ceremony.