This page describes the contents of an issue of Washingtonian magazine. Subscribers get exclusive early access through our print and digital editions. Most of our feature stories are later published online and linked below.
Buy a Single Issue
Subscribe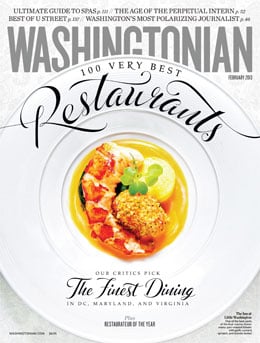 Volume 48, Number 5
Cover Story
The Inn at Little Washington is number one in our annual ranking of the region's finest restaurants. Find out which places round out the top ten. Plus: What's hot, where to go for date night, restaurants to watch, and our Restaurateurs of the Year.
On the Cover: Photograph by Scott Suchman. Typography by Luke Lucas.
Features
Jeffrey Goldberg may be the most influential US journalist writing on Israel and the broader Middle East. But his hotheaded attempts to referee the debate have made him the most polarizing journalist in town. Who died and made him Moses? By Paul Starobin
They're educated, ambitious, and willing to work hard. But many of the young people who flock to Washington toil for years in low-paid internships before finally landing an entry-level job. Is this what success looks like in 2013? By Hannah Seligson
Bill Paley's father was a titan, his mother a goddess, and he—a dropout and addict—"a source of dismay," some said. Now in his sixties, Paley has revived his family's cigar business and wants to rewrite his personal legacy. He hopes his father would be proud. By Joseph Guinto
Life
Time Management Stylish watches for men. Pampering Our favorite day spas, facials, massages, and more. Plus—what spas won't tell you and treatments that aren't worth the money. Letting them Go Overnight camp gives kids a chance to practice being independent. But the separation can be hard—on parents.
Home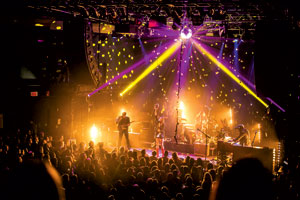 Best of U Street Vintage shops, live music, craft cocktails, and more in this burgeoning neighborhood. Second Homes What to know about buying a beach house in a resort community. Luxury Homes Marvin Bush—a son of former President George H.W. Bush—buys an Arlington condo for $3.8 million. Pets Helping an overweight pet shed pounds. First Person Baking bread isn't hard—it just takes a recipe, some time (the dough's, not yours), and occasionally a little imagination.