This page describes the contents of an issue of Washingtonian magazine. Subscribers get exclusive early access through our print and digital editions. Most of our feature stories are later published online and linked below.
Buy a Single Issue
Subscribe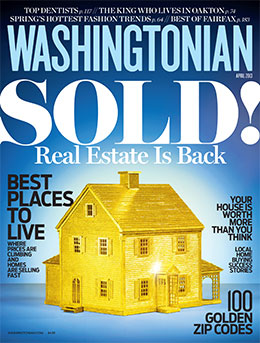 Volume 48, Number 7
Cover Story
Prices are up, homes are selling fast, and in some sought-after neighborhoods, bidding wars and escalation clauses are back. We talked to experts about the housing rebound. Plus—stories from recent homebuyers, tips for beating the competition, and profiles of the hottest areas. Edited by Mary Clare Glover.
On the Cover: Photograph for The Washingtonian by Jeff Elkins, digital manipulation by Jesse Lenz.
Features
Black and white. Florals. Bold prints. Muted pastels. Fourteen fashion bloggers model these and other looks of the season. By Kate Bennett
One year ago, a prostitution scandal rocked the Secret Service and embarrassed the White House. Was it a one-time incident or part of a pattern of bad behavior? By Shane Harris
Kigeli V Ndahindurwa ruled Rwanda for just nine months before fleeing a revolt. Now 76 and living on public assistance in Virginia, he longs to return to the throne. By Ariel Sabar
Capital Comment
Where & When
I.Q.
Life
Taste
Staying True Robert Wiedmaier's Wildwood Kitchen in Bethesda is his best place in years. Plus—Bryan Voltaggio's new venture in Friendship Heights, Balkan cuisine on Capitol Hill, Philly cheesesteaks on H Street, and Mediterranean in Sterling.
Home
Easier To Be Green Energy-efficient materials are becoming standard—and saving homeowners money. Alone in the Garden Some people, like some flowers, are happiest in solitude. It took one woman a long time to realize she was one of them. Best of Fairfax Where to eat, shop, and play, including exciting spots in the new Mosaic district. Luxury Homes Developer Herb Miller sells for big money—plus other top deals.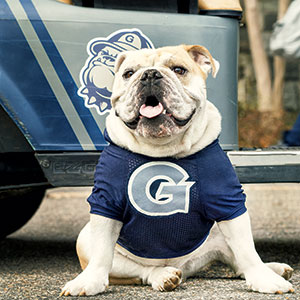 Pets With Georgetown's bulldog mascot retiring, a new pup is training to replace him. First Person An odd request for the Tooth Fairy.