When Elisa Maharaj first met Neil Oates, she was not impressed by her future groom. It was the first day of classes at George Mason University and Neil came in late, sitting in the only empty chair left—which happened to be right next to Elisa. "I thought Elisa was beautiful but was intimidated to sit next to her because I thought she wouldn't give me the time of day," says Neil, who now works in property management. But when the two were paired up for an in-class icebreaker activity, they soon discovered a connection.
When Neil decided to propose, he was determined to sweep Elisa off her feet—literally. He surprised her with a coveted skydiving trip, and planned to propose when they landed. Unfortunately the weather had other ideas, and after three failed attempts to jump they had to scrap the idea altogether. Undeterred, Neil suggested they take a hike along the Skyline Drive in Shenandoah National Park. "When we reached the top of the summit, I turned around and Neil was on one knee," says Elisa, a nutritionist. "I know he was saying some really sweet, heartfelt words to me, but I honestly don't remember them since I was an emotional mess! I was however, able to nod my head yes."
For their engagement session, Elisa and Neil wanted photos inspired by the colors of autumn. They enlisted the help of Jillian Michelle Photography, who swept them off to scenic locations at Chiles Peach Orchard, Blue Ridge Mountains, and Swannanoa Mansion. The couple are set to wed on June 21, 2014.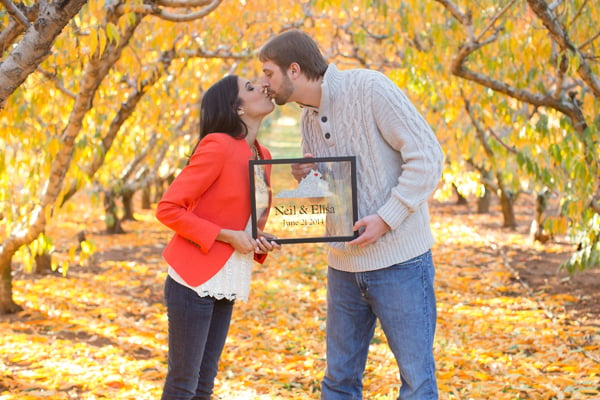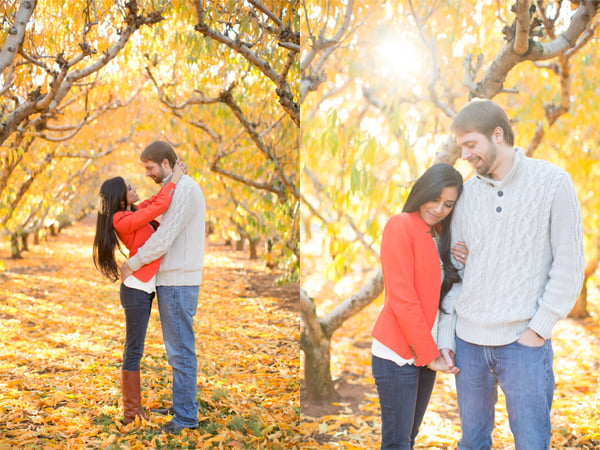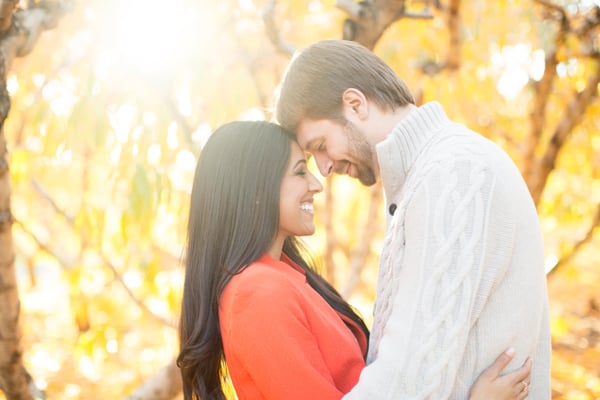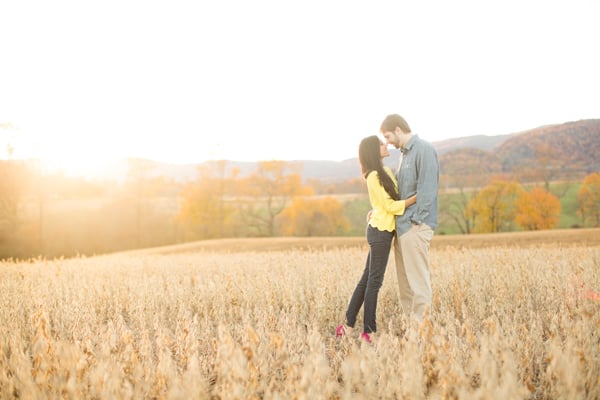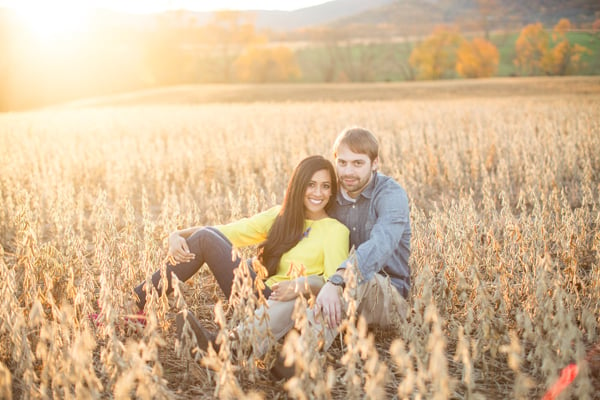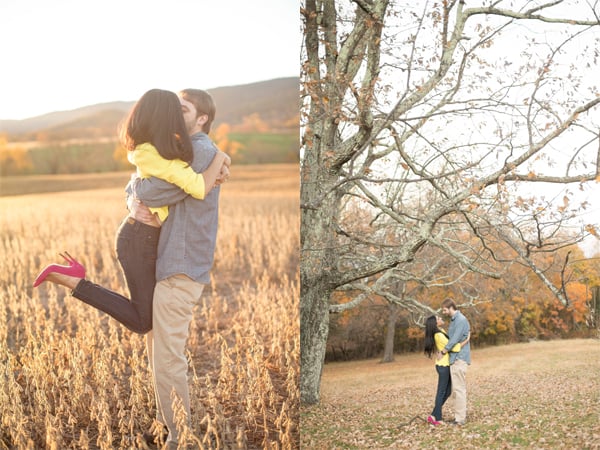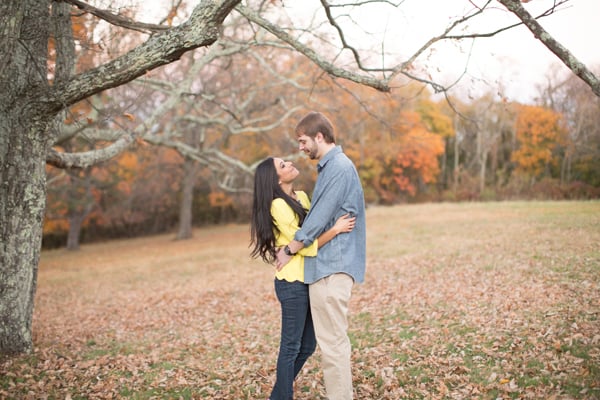 Would you like to see your engagement on our blog? E-mail us at realweddings@washingtonian.com for a chance to be featured.