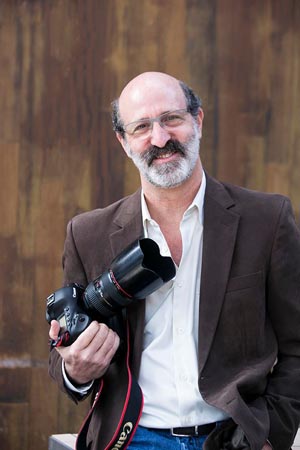 Choosing a photographer for your wedding is no easy task. You want someone you can trust to make you and your party feel comfortable while capturing the essence of the celebration you've planned. Says Michael Kress of Michael Bennett Kress Photography, "I love knowing that I will not only capture all of the special moments from a bride and groom's day, but I can also ensure the couple will love them. They will look great and will be authentically romantic and inspirational moments."
We asked Kress—who has been studying photograph since college and has built a career as one of Washington's leading special-event photographers—for his advice to brides and grooms on how to select the right wedding photographer. Read on for his suggestions.
What wedding packages do you offer?
The packages we offer are all full-coverage (eight to ten hours), because I believe this is the most important first step in achieving successful photographic coverage. We also offer a variety of album packaging separately, which is up to the bride and groom to decide on after their event. It all depends upon what suits them best to achieve their personal goals.
What advice would you give to a couple when picking a photographer for their wedding?
Every bride and groom want their event to be the most special and that's what should drive every photographer in achieving greatness on every job. If a couple have not chosen a photographer that believes this, they have chosen the wrong photographer. I say to my clients, "Ask all the questions you can to have the most elevated experience."
What are the new trends in wedding photography these days?
I think trends come and go. Getting the images shot beautifully with great lighting and thought the first time is what's important. After that, one can add filtering or design elements to enhance anything, but if it's not shot right the first time, you can't go back and make it better later. And iPhones don't cut it.
Do you have any tricks or techniques to get people comfortable in front of the camera?
In order to achieve authentic moments, the client must have a visual trust with the photographer. That trust is built between the photographer and the clients a few ways. I like to use engagement sessions to help develop that rapport required to bring confidence to the client. I feel that creating this confidence is the only way the bride and groom will be able to live in their wedding day and enjoy it without worrying if the photographer is doing his or her job.
Do you have any favorite poses for couples when photographing a wedding?
I believe in placing the bride and groom in a spot I like and then letting them be themselves. That is the only way to create real moments that cannot be staged. I do push them a little, but that is because we've already built that foundation of visual trust.
Do you have any suggestions for helping make sure newlyweds get all the shots they want on the wedding day?
In order to get all the shots a couple wants, they must choose the photographer that will take the time to discuss and plan out their day. That way, there is a realistic discussion about how much time is needed to achieve the whole family's "photographic goals," not just the bride and groom's. This is a really important way to keep everyone happy.
I believe the photographer has to always be ready to adapt to a plan B, given unforeseeable obstacles that can come up. For example, some family groups may need to be done later in the evening for whatever reason—weather, time, mood, and so on.
What's the one shot every couple should make sure they get, but may not necessarily think of on their own?
Every one of us has looked at our parents' or friends' wedding pictures and seen a few timeless images that convey that day. It is impossible to know which one image will transcend a personal wedding memory, but I need to achieve at least a dozen or more for a client to chose from. I want to create infinite photographs, so that in 20 years' time a client can look back and feel that timeless moment of the feeling they had on their special day.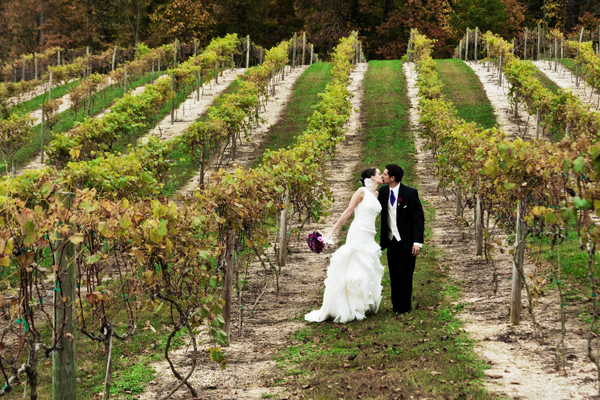 Michael Bennett Kress Photography. 7801 Norfolk Ave., Bethesda; 301-980-3775.