This page describes the contents of an issue of Washingtonian magazine. Subscribers get exclusive early access through our print and digital editions. Most of our feature stories are later published online and linked below.
Buy a Single Issue
Subscribe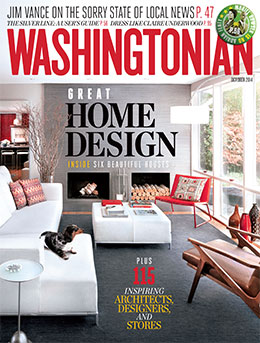 Volume 50, Number 1
Cover Story
Great Home Design
Inside six beautiful Washington residences, plus the designers, architects, and stores the owners used and the neighborhoods where you can find your own dream home.
Edited by Marisa M. Kashino
Features
To Tell the Truth
Four photographs taken during the Monica Lewinsky scandal caught a beleaguered Bill and Hillary in an unguarded moment—or did they? By Diana Walker
We asked staffers what they really think of their Hill bosses. Here are the results of our 15th biennial survey. Edited by Paul O'Donnell
Muriel Bowser Is No Adrian Fenty
The DC mayoral candidate is not the second coming of her political patron. And that might be a good thing. By Harry Jaffe
Following the DC top chef as he exports his baby-goat sandwiches and pepperoni-sauced chicken wings to the suburbs. Photographs by Louie Palu, Text by Anna Spiegel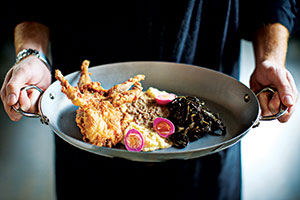 Taste
Country Time Chef RJ Cooper gets back to his roots with Gypsy Soul. For an Argentinean steakhouse, Rural Society lacks fire. Plus—six new local breweries, a food-lover's guide to Shaw, and more.
Home
Cook, Eat, Gather Three kitchens to make you melt; a guide to finding appliances, cabinets, counters and more; and hot trends in kitchen accessories. Off the Market! A $4.4-million Spring Valley Colonial tops the month's most expensive residential sales.Luxury Homes A former NFL commissioner and player strike big deals in the suburbs.Pets Want fresh eggs without the commitment? Rental hens might be for you.
In Every Issue
First Person What will the world hold for my biracial granddaughter?Crossword