Preppy style is easy to pick out because of how little it changes. Specific items may fall out of favor (never again, pleated-front khakis), but the primary colors and classic cuts remain signature elements that work for men of all generations. Which is precisely how a city kid like Tim Downing ends up in outfits only a few shades off from what you'll see on golf courses at suburban country clubs.
"My style is not too far from the old Connecticut guy's," says Downing, a designer at the Bethesda needlepoint company Smathers & Branson. "What I do differently is keep the cuts of my clothes slim and modern. And I'll make things interesting by incorporating tropical, African, or other big patterns."
Accessories also play a role. Eyewear sometimes happens in neon hues, and loafers (he usually looks for shades other than black and brown) up the modern factor. Belts are a heightened area of focus for the Dupont Circle resident these days, as Smathers & Branson is debuting a line this fall that matches his style. It's called Parlour, and the tattoo-inspired motifs are "dapper with an edge"—just like their designer.
What He's Wearing: The inside leather of Parlour's Shipwreck belt is deep teal. Downing wears his father's Bulova watch from the '80s. "Pairing a dressier shoe with casual clothes makes an outfit look more expensive." J. Crew's slim-cut short-sleeved shirt looks cool in the summer heat. Bonobos makes a brighter, slimmer take on the traditional Nantucket reds chino.
How to Get Tim Downing's Preppy Look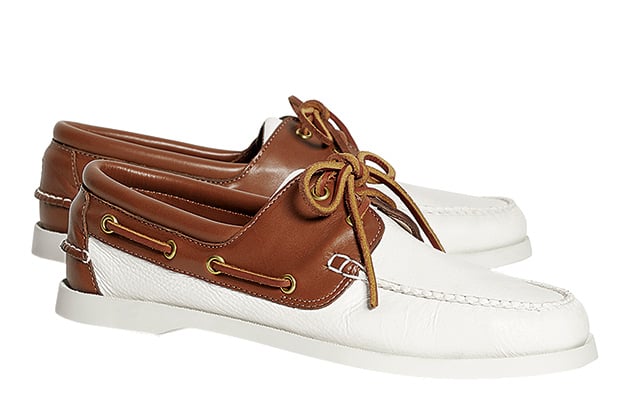 All Aboard
Leather boat shoes, at Brooks Brothers ($148)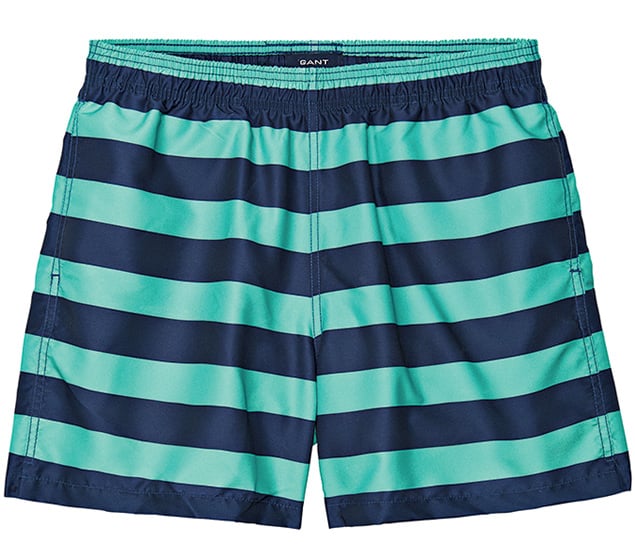 Make a Splash
Horizontal-stripe swim boxer, at gant.com ($88)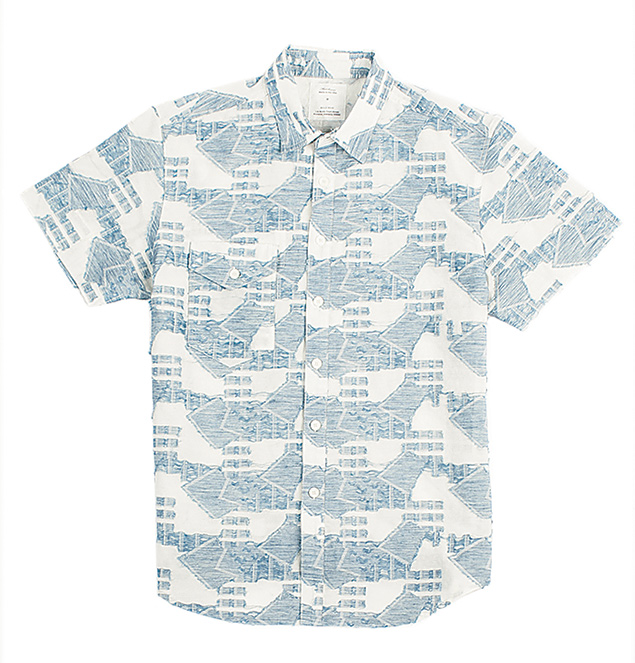 Batten Down
"Claud" blue-and-white button-down, at Billy Reid ($295)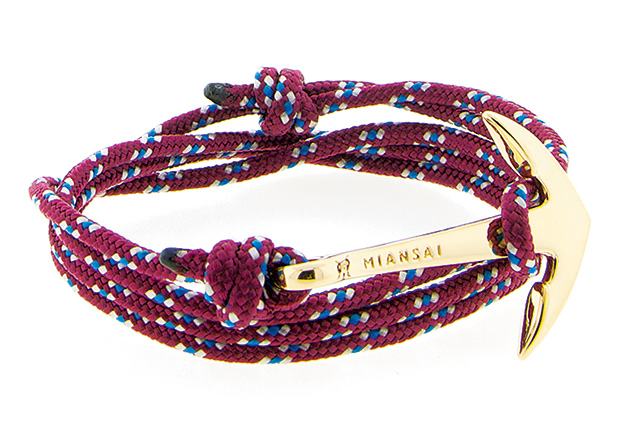 Anchors Aweigh
Rope bracelet with anchor, at miansai.com ($80)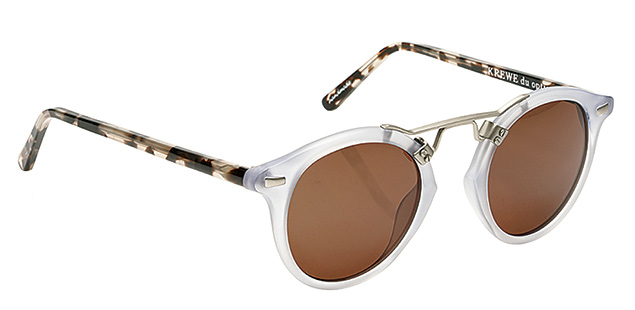 Snappy Sunnies
Krewe du Optic "St. Louis" sunglasses in matte clear, at onwardreserve.com ($195)
Camo Carryall
Signature West Branch tote, at L.L. Bean ($159)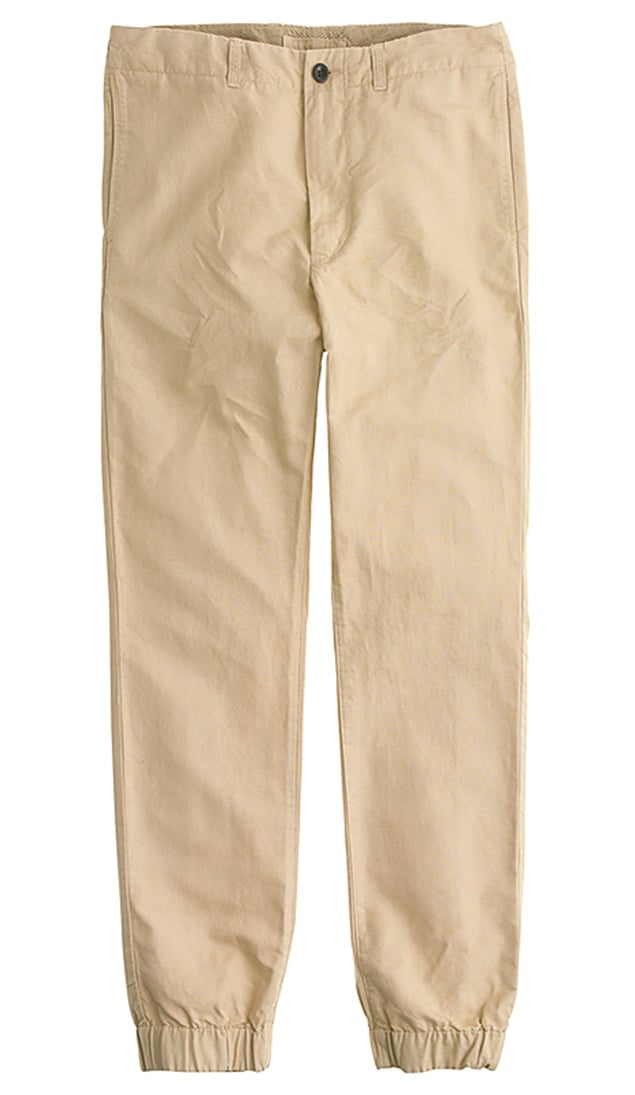 Rising Tide
Jogger pants in garment-dyed cotton/linen, at J. Crew ($75)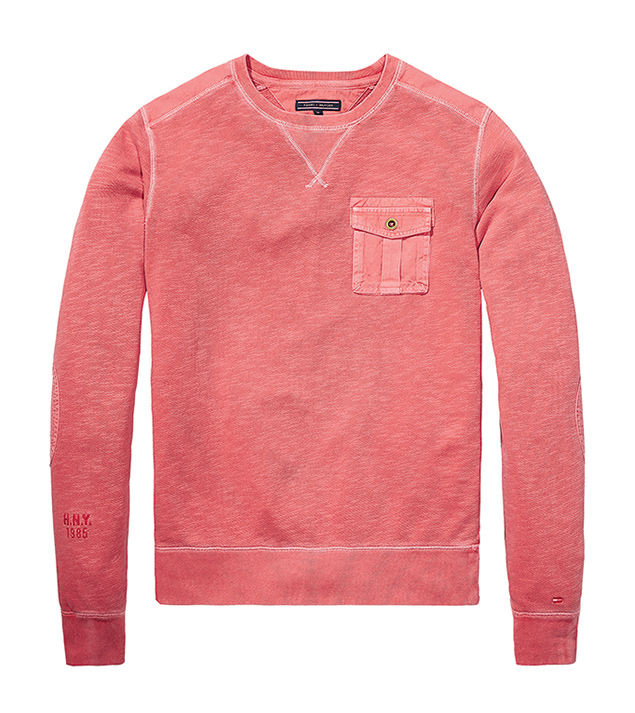 Light Layer
Tommy Hilfiger "Chase" crewneck sweater, at tommy.com ($119)
This article appears in our June 2015 issue of Washingtonian.