One cannot fully appreciate the importance of wedding hair until the big day arrives, when rather than focusing on how happy you are and how good that wedding cake tastes, you're spitting out the stray piece of hair that keeps sticking to your lipgloss or trying to get your maid of honor to assure you that the weird lump in your updo won't show up in the photos.
Don't be that bride—be these brides, who totally nailed it when it comes to wedding day hair success. From loose, flowing waves to intricate, knotted updos, let these hair masterpieces inspire you.
1. Side-swept Curls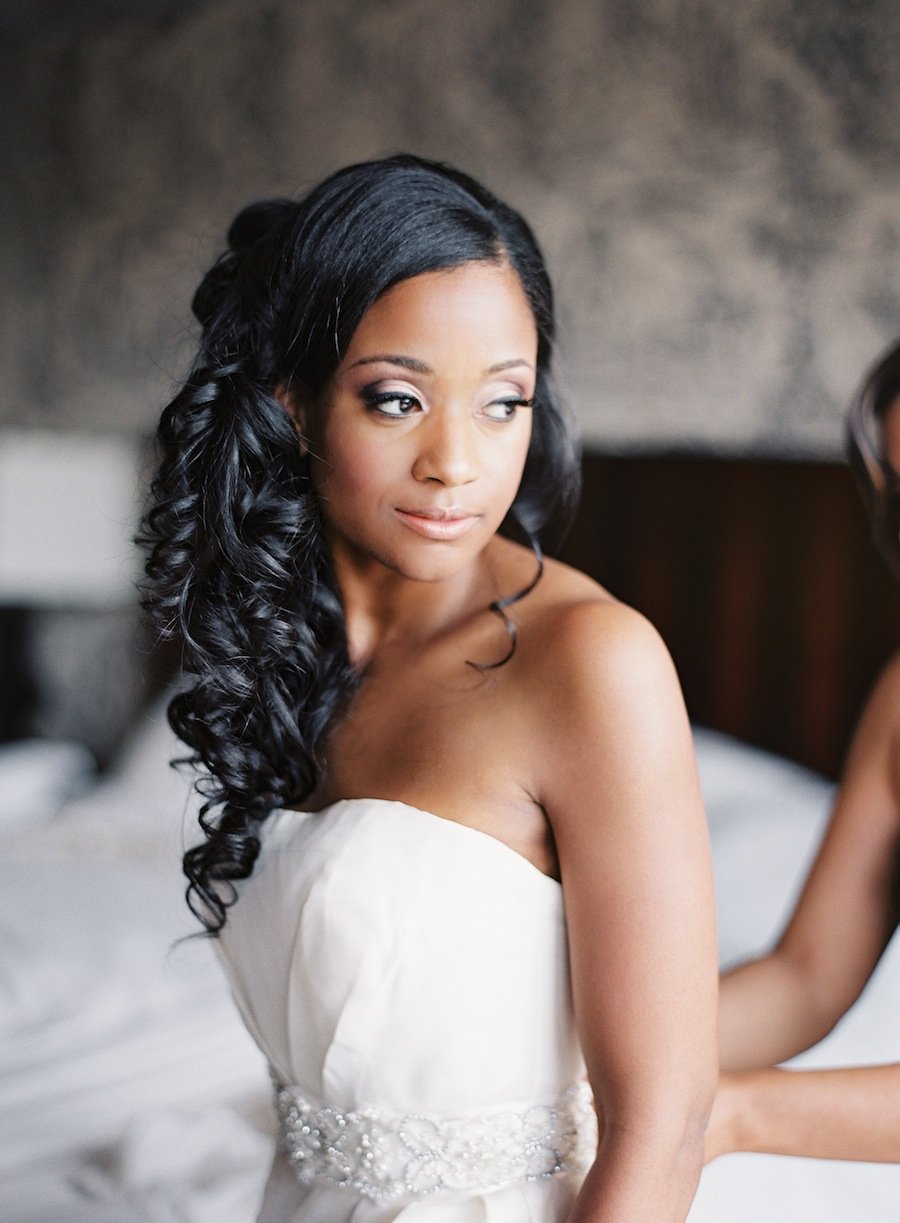 This bride's beautiful locks were arranged by Kenneatria Sutton into thick curls and pinned to the side of her head to create an elegant side ponytail.
2. Long, Loose Curls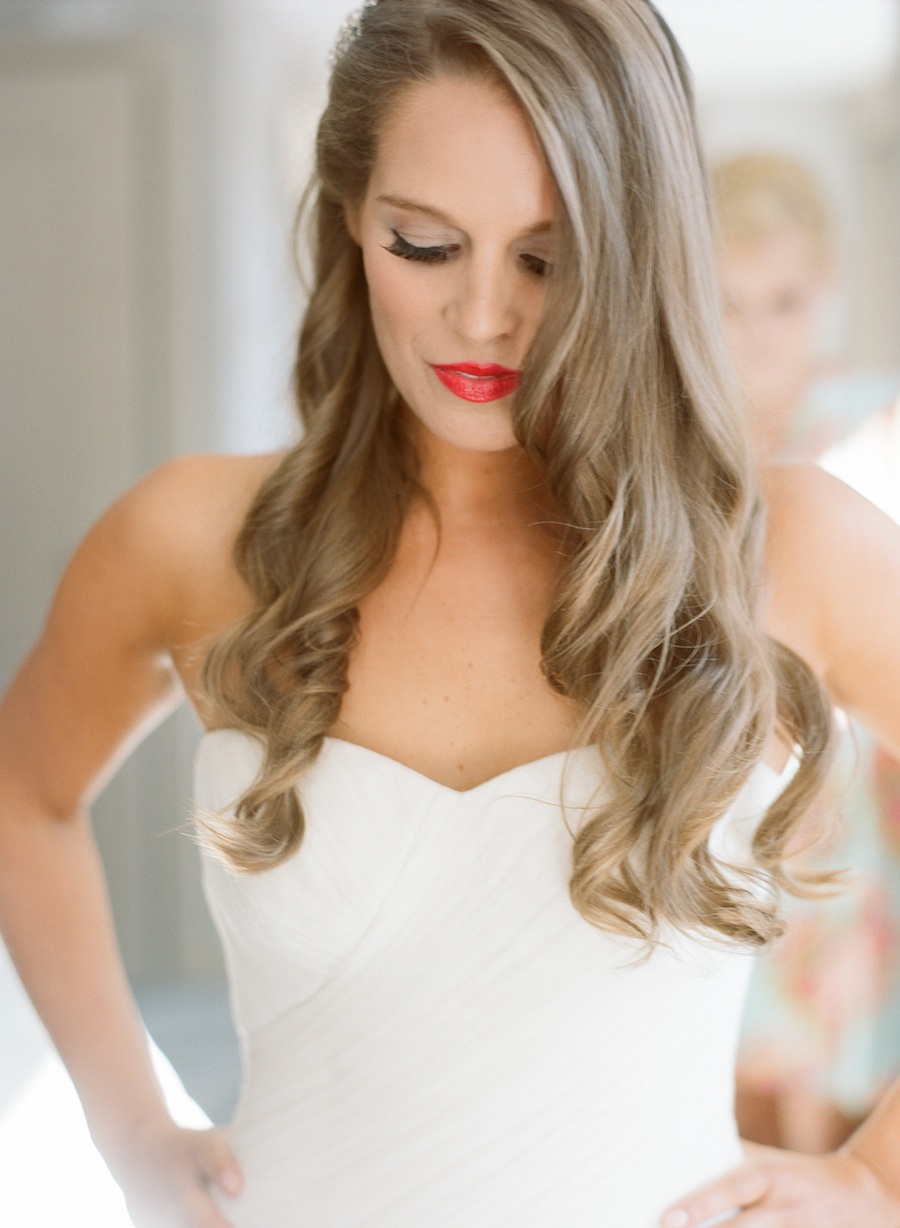 This bride's long, light hair was loosely curled by First Impressions Salon, who pinned one side, adding structure to the beautiful, flowing locks.
3. Asymmetric Low Updo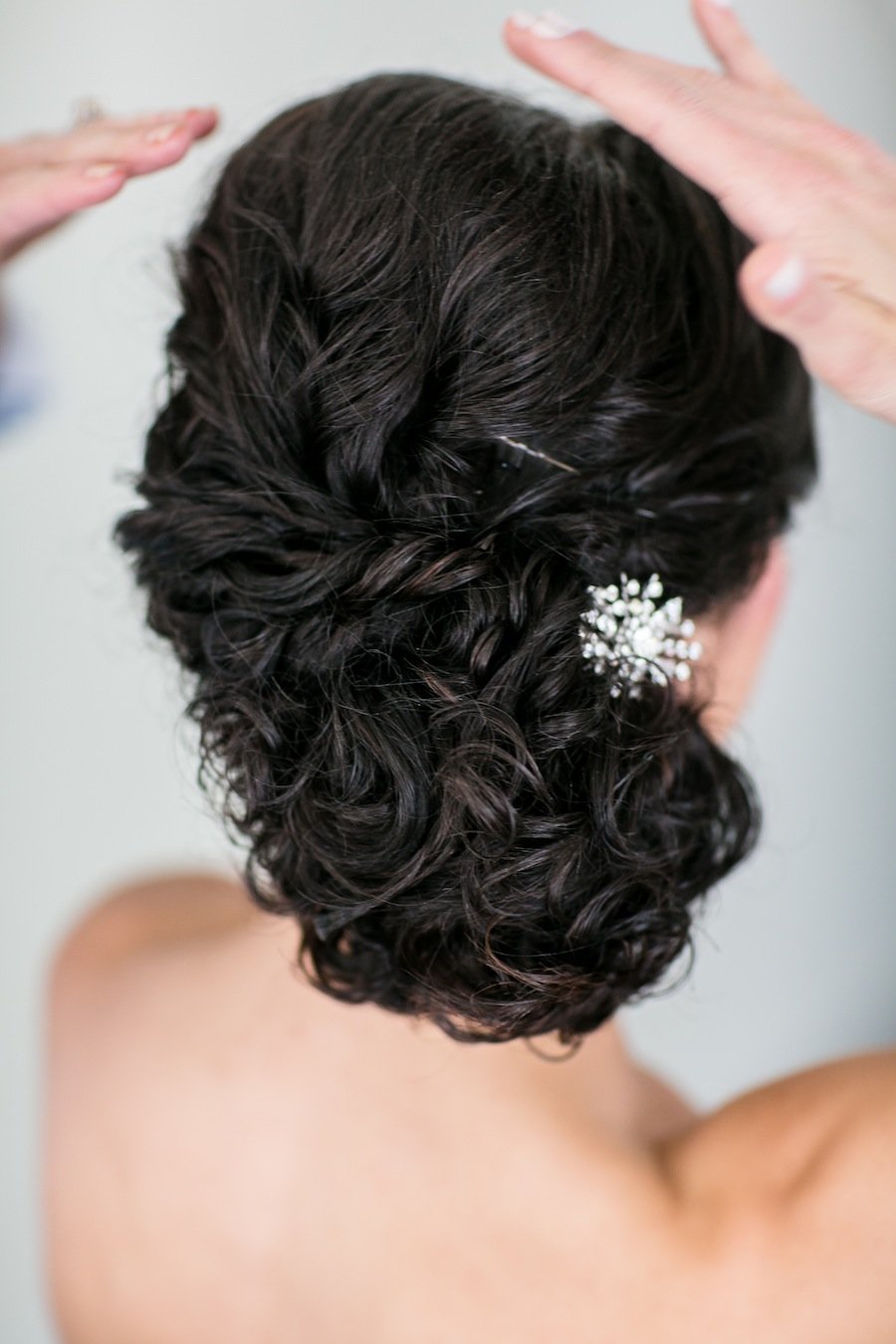 This bride's curly hair was gathered and twisted into this low updo by Hair by Giselle, who accented the look with a crystal pin.
4. Low Updo With Front Part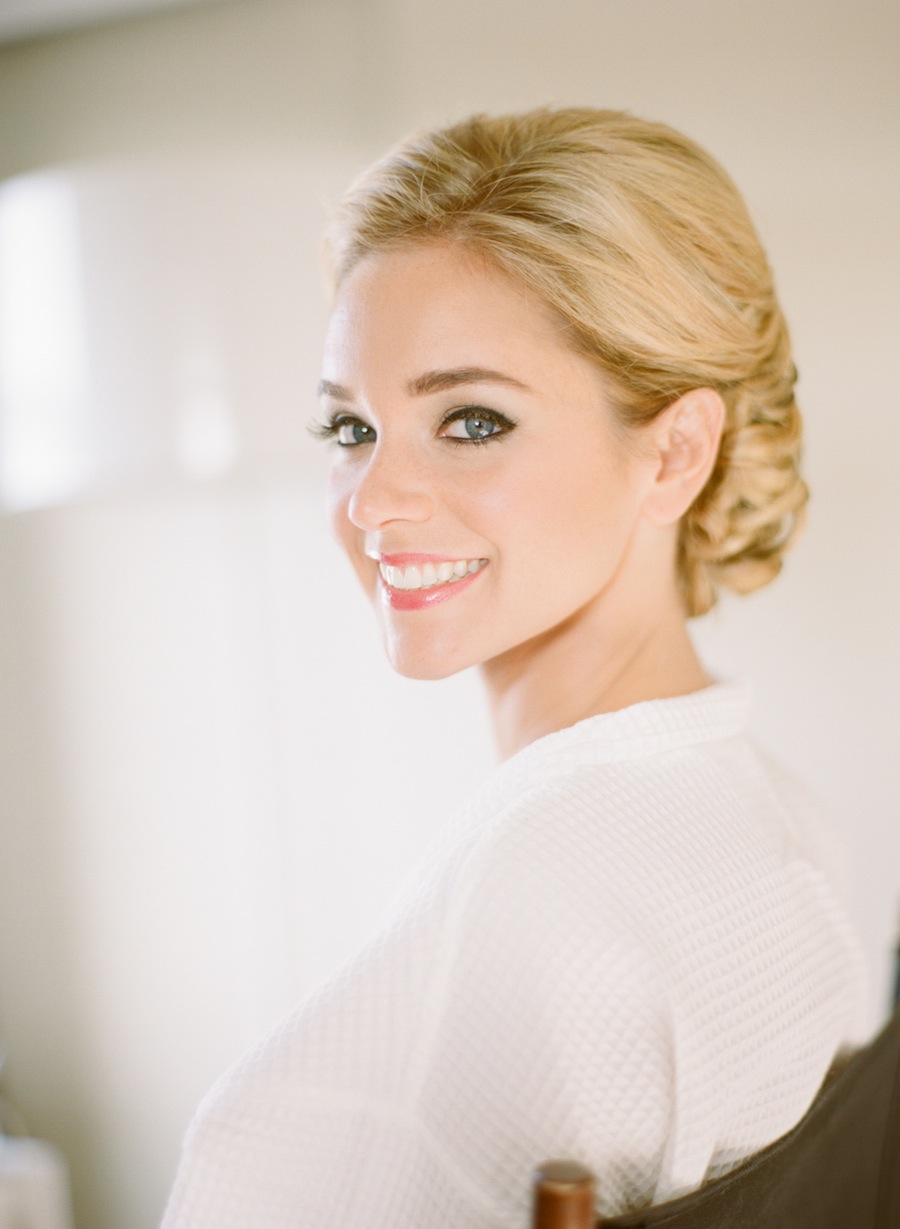 Amie Decker Beauty parted this bride's blonde hair in the front for a clean, elegant appearance that maintained the hair's volume, with a neat, woven updo in the back.
5. Bold Curled Updo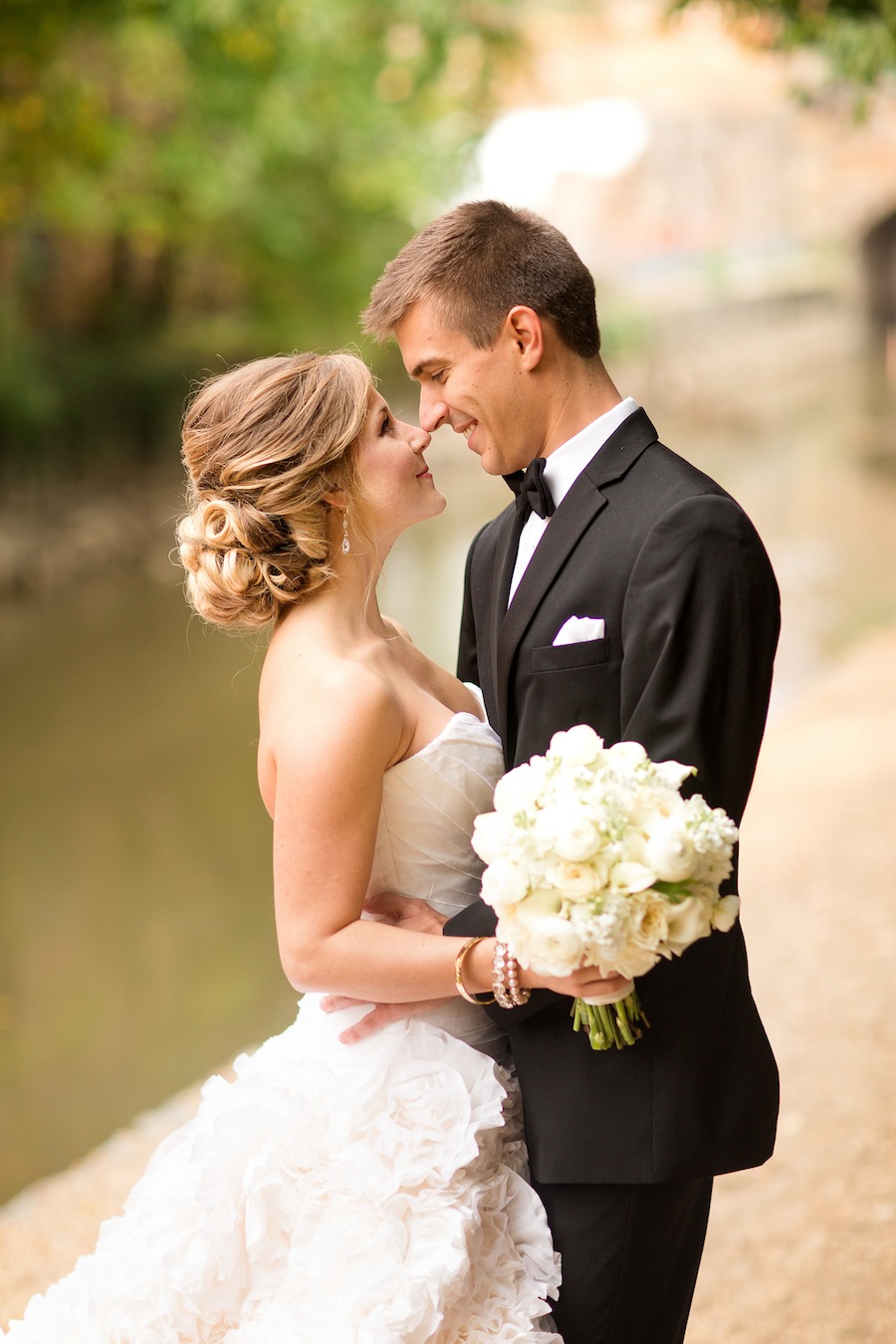 This updo by Ali Wear of Wear Hair features careful curls that have been pinned into place for a low updo that has plenty of volume and texture.
6. Low, Tight Knot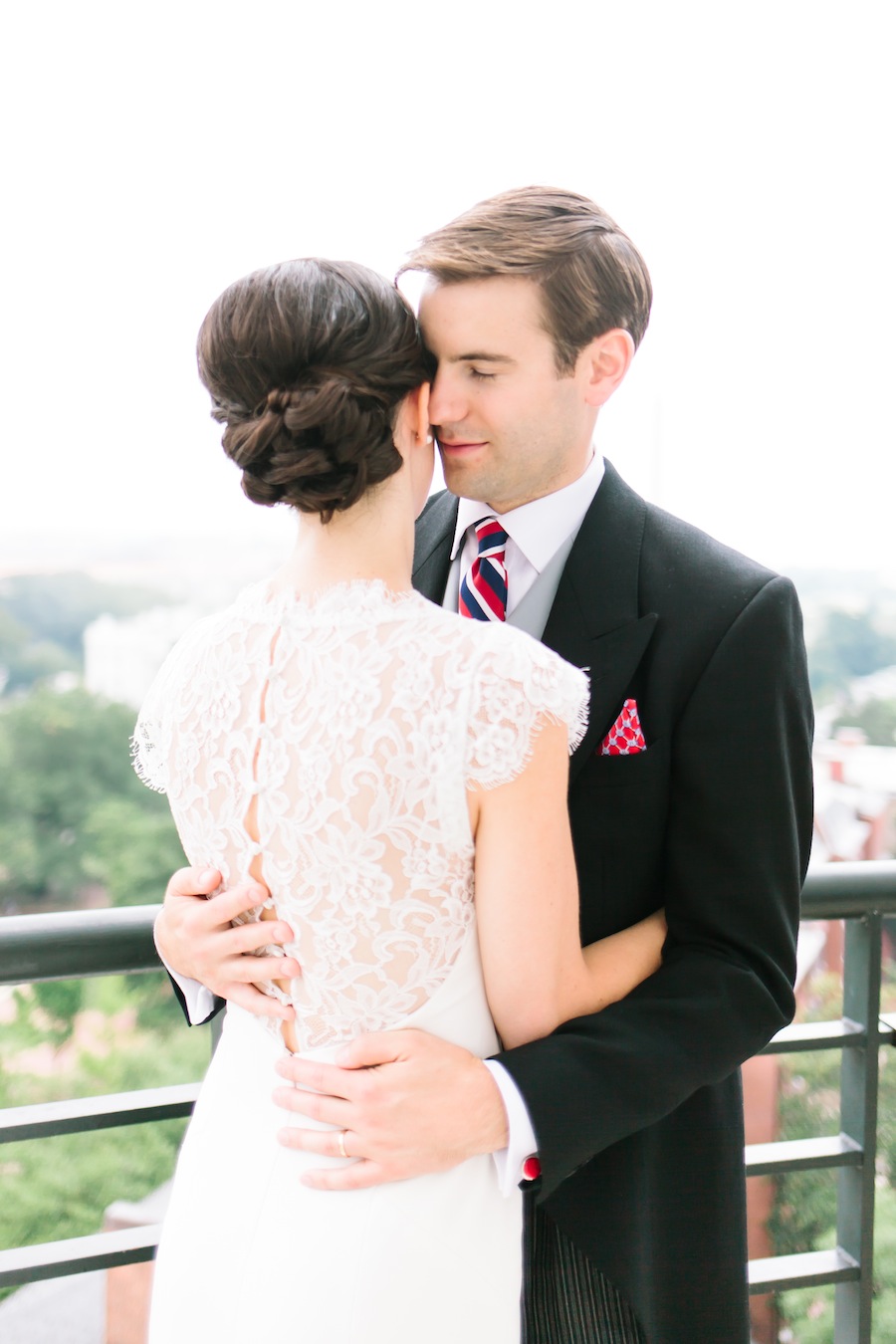 This hairstyle has been artfully arranged by Shana Dee of Hair by Jewels for a look that lies smooth against the crown of this bride's head and low on the nape of her neck for flawless, veil-friendly style.
7. Ultra-Sleek Chignon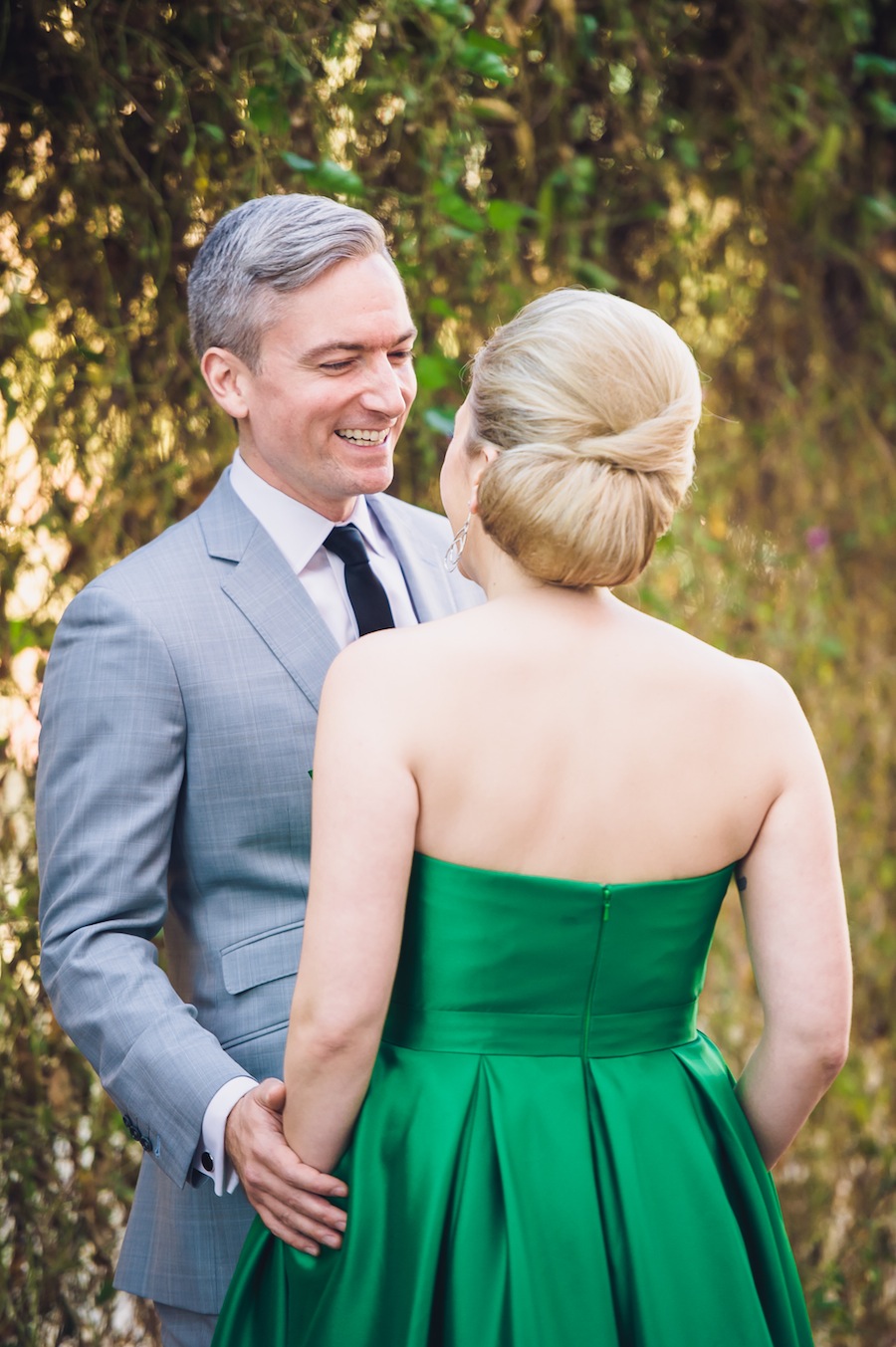 This blonde went for Hollywood glam with her red-carpet ready chignon by Hair by Giselle.
8. Curls with a Half Updo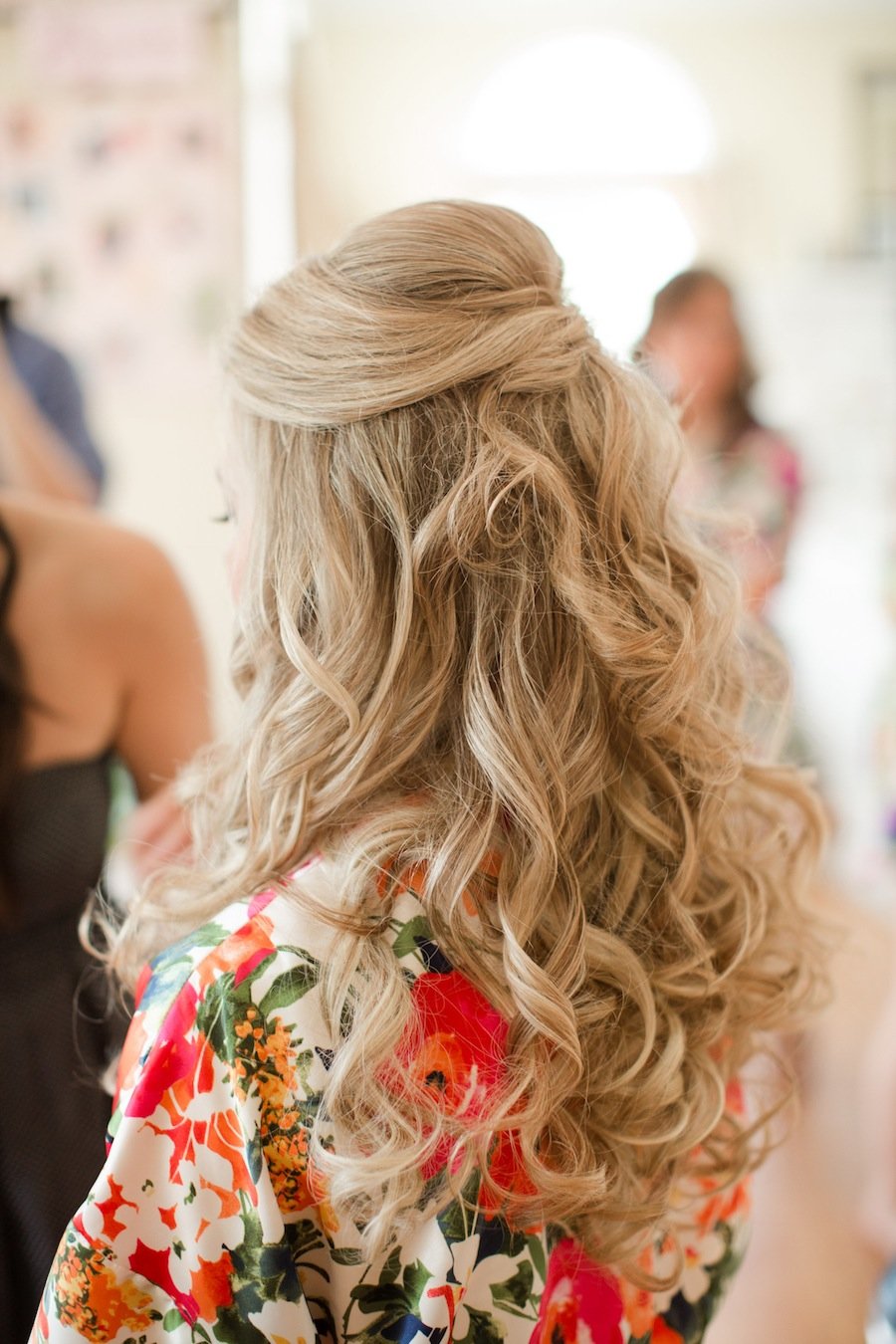 This style by Baltimore Bridal Beauty effortlessly pairs the free-flowing blonde curls with the structure of a half updo that adds volume on top.
9. Loose, Looped Updo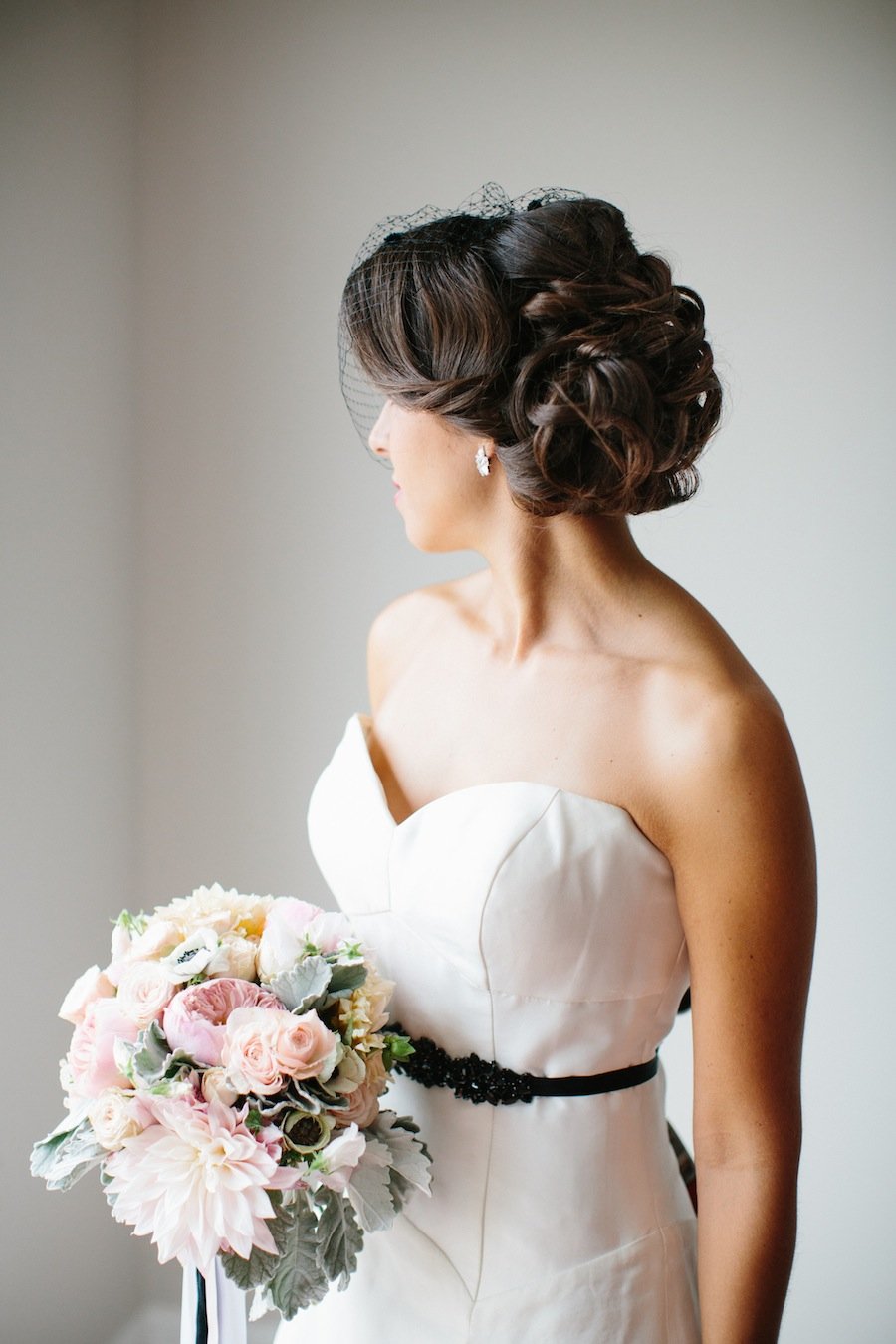 This styled look by Alison Harper & Company uses wide, loose loops and side-swept bangs for added drama with the birdcage veil.
10. Braided Bun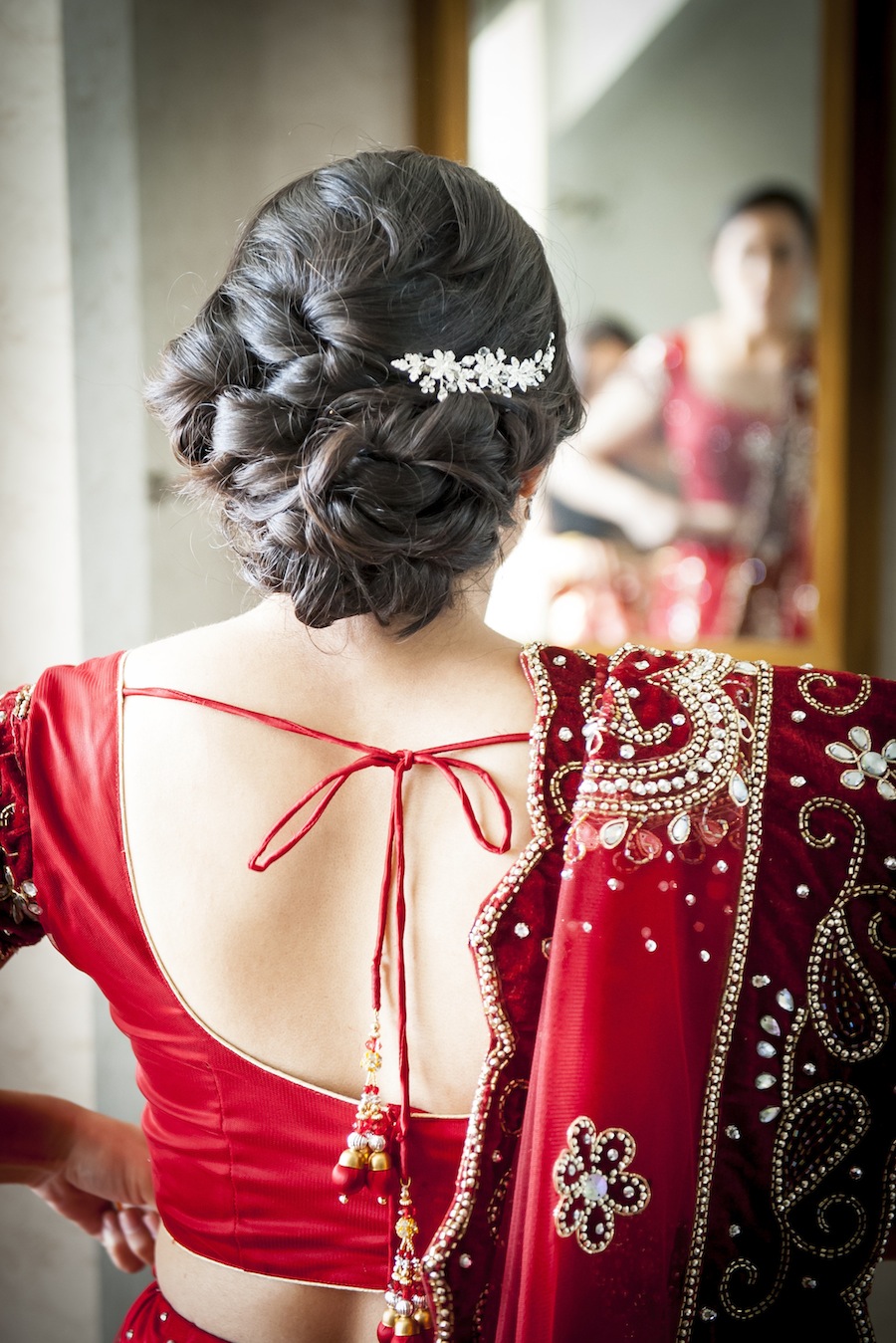 There's an element of French braiding in this low bun by Shaune Hayes Makeup & Hair Artists that adds texture and a secure hold.
11. Side Knot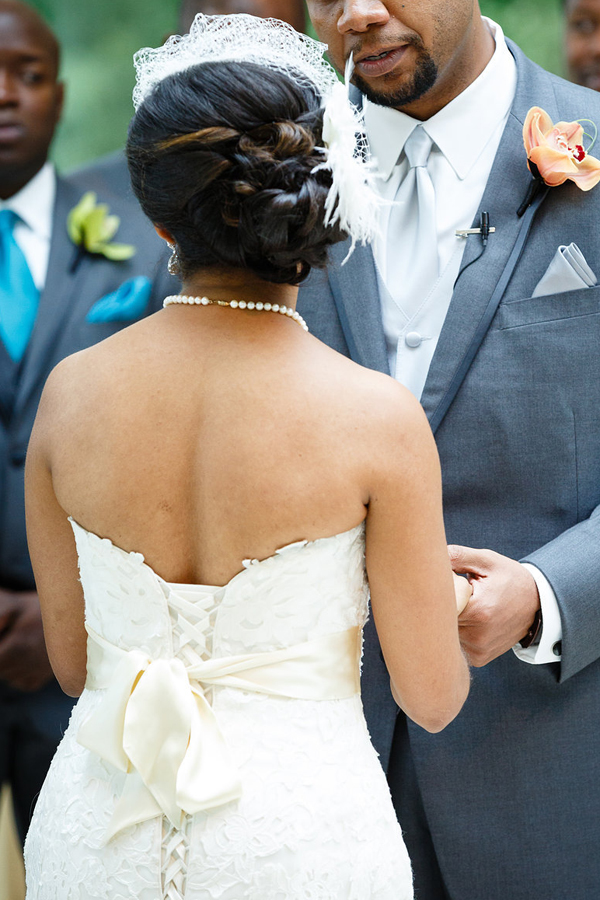 This tight side knot is woven together by Krystal Morant of Bridal Beauty Associates to perfectly offset the birdcage veil.
12. Double Twist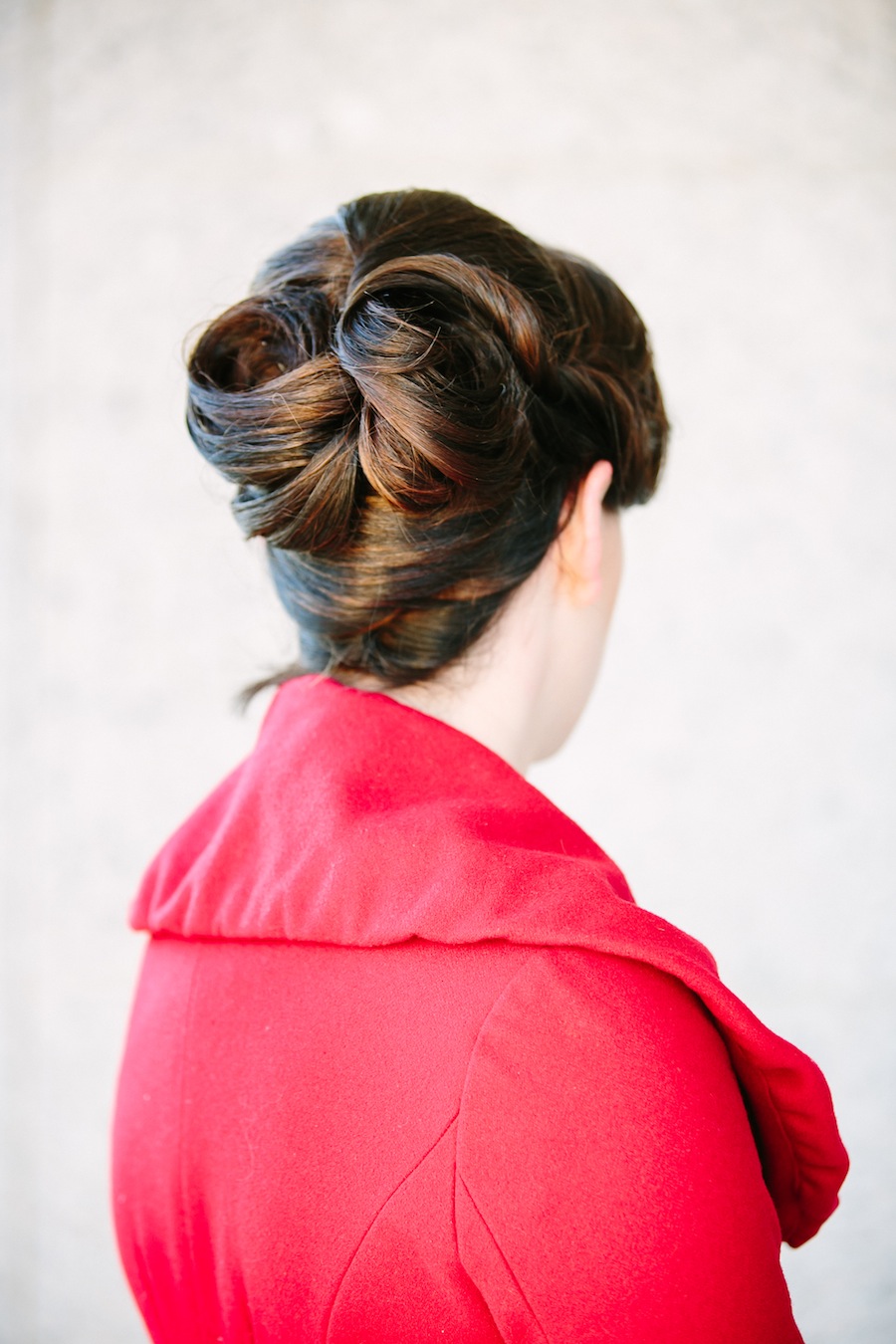 This elegant double twist makes for a high-on-the-head updo by Claudine Fay.
13. Loose Curls with a Glam Comb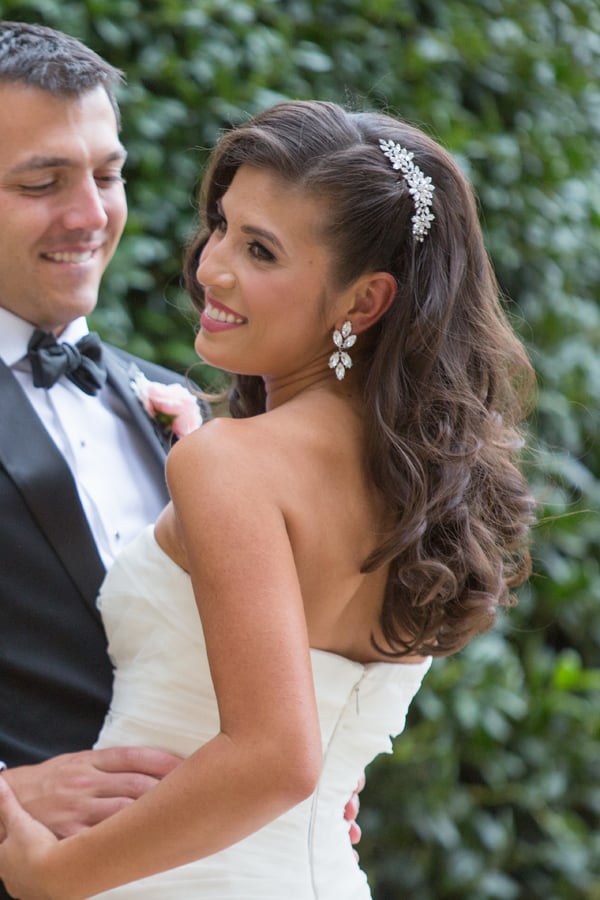 The Marilyn Monroe-ness of this easy, free-flowing look was pulled off by Bridal Hair by Remona.