There's formal portraits at the venue, and then there are portraits at places like this. Did we miss anything major? Let us know in the comments!
1. Blind Whino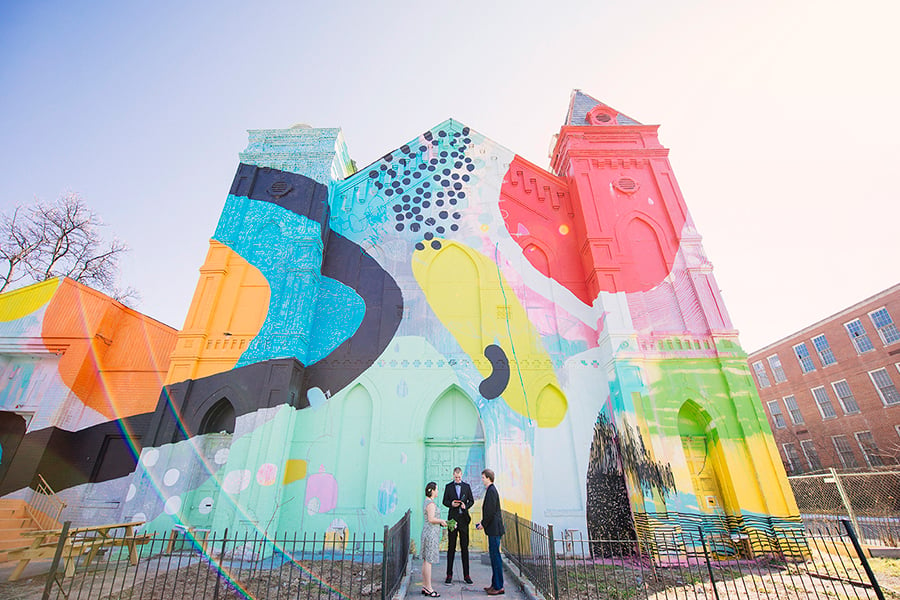 This former church is now a non-profit arts and events space.
2. The steps of Meridian Hill Park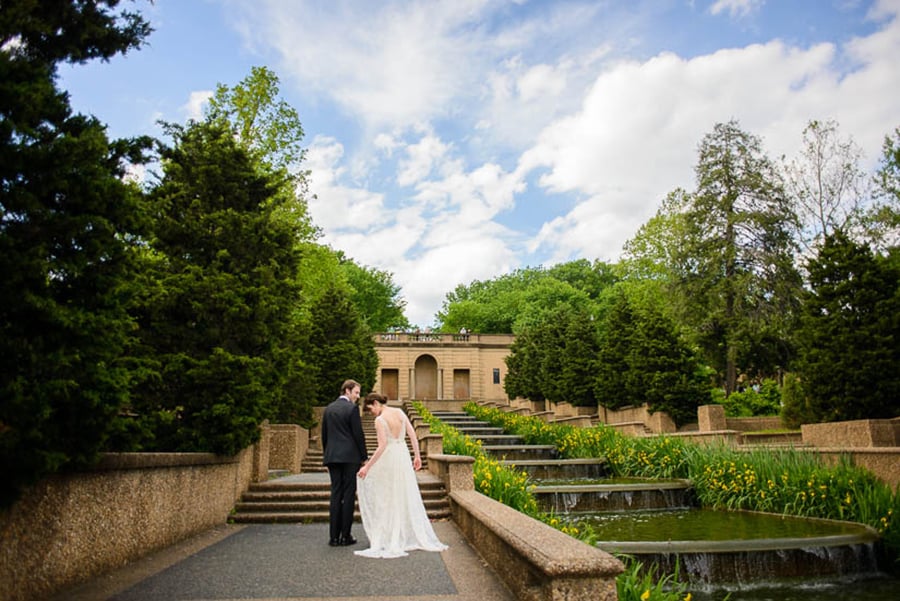 Pretty fountains and cascading steps for days. Added bonus: the nearby Josephine Butler Parks Center is available for ceremonies and receptions!
3. The Senate Fountain at the Capitol Building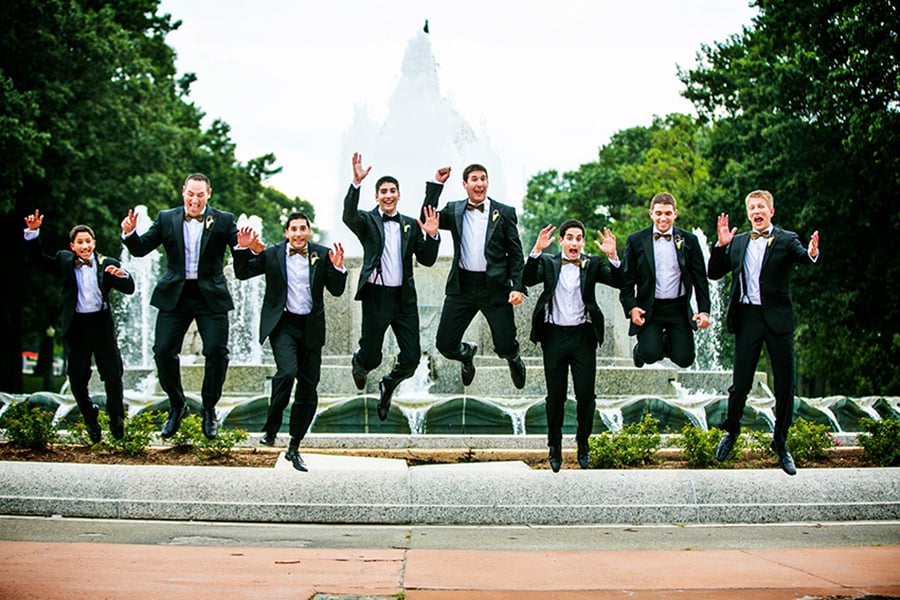 There's also the nearby Neptune Fountain.

4. Glen Echo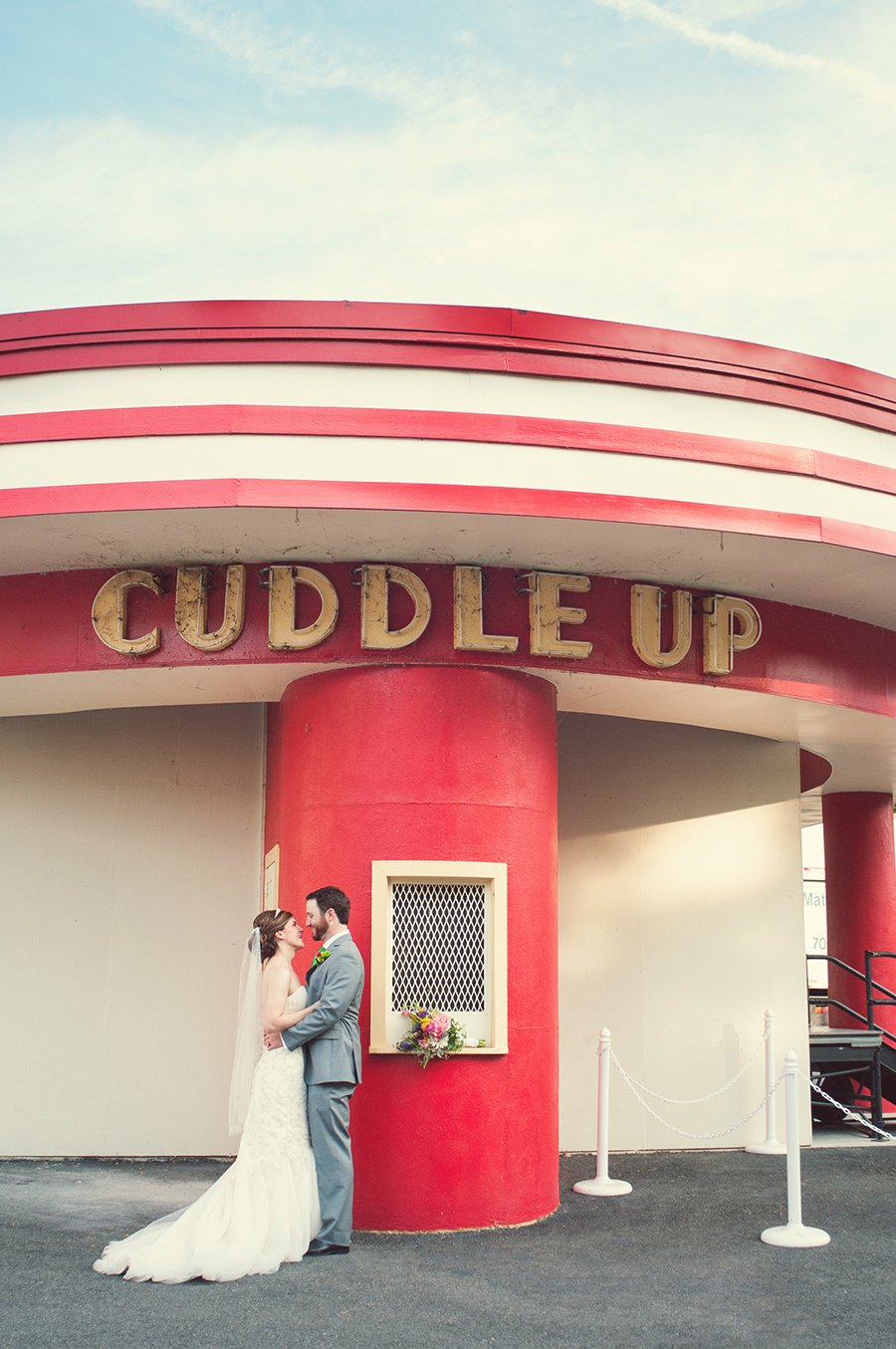 We love this amazing, old-timey amusement park so much we set a whole photo shoot there.
5. The Dupont Circle Metro escalator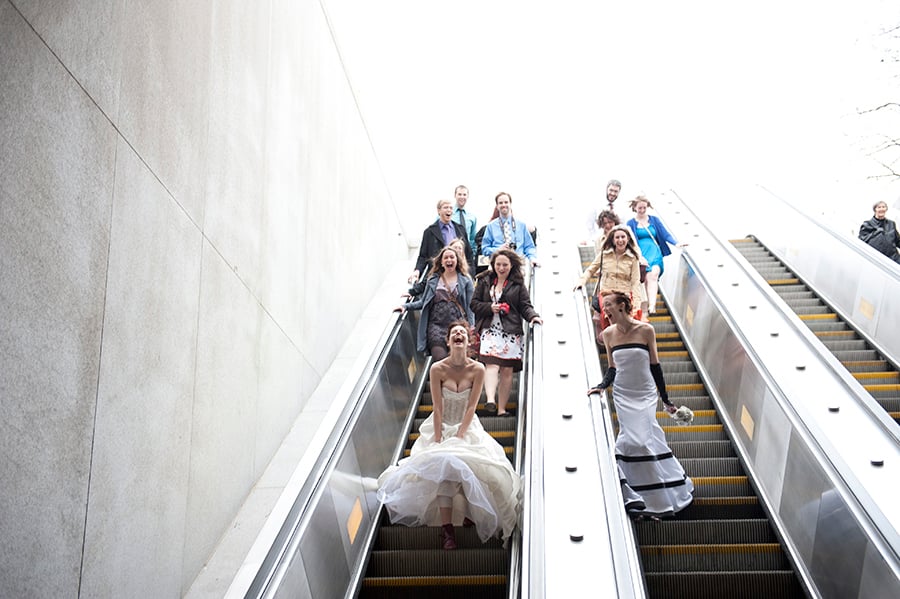 Sooo many opportunities to get creative with your pictures.
6. Nationals Park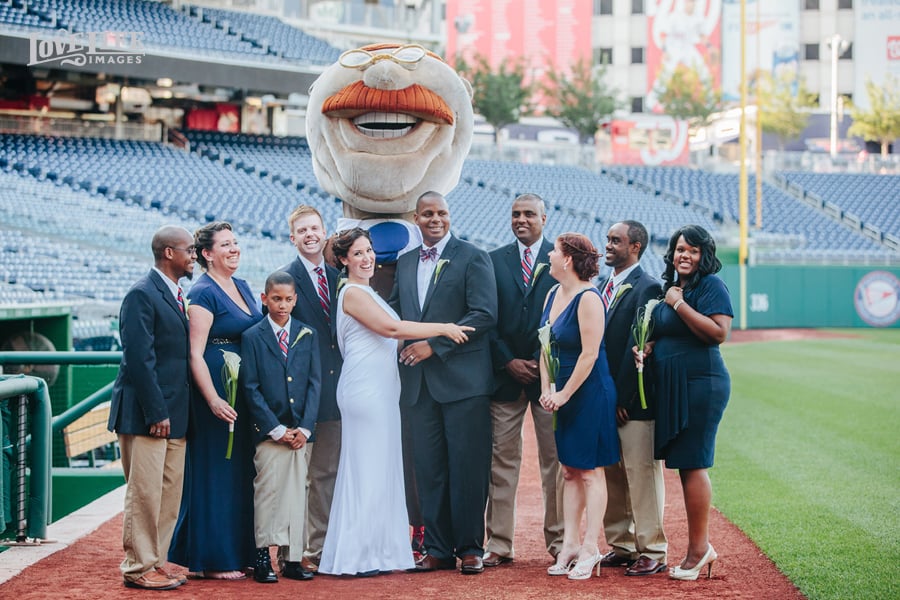 Bonus points if you can get a racing president in on the fun! For more info about weddings at the ball park, head here.
7. The DC Brau Brewery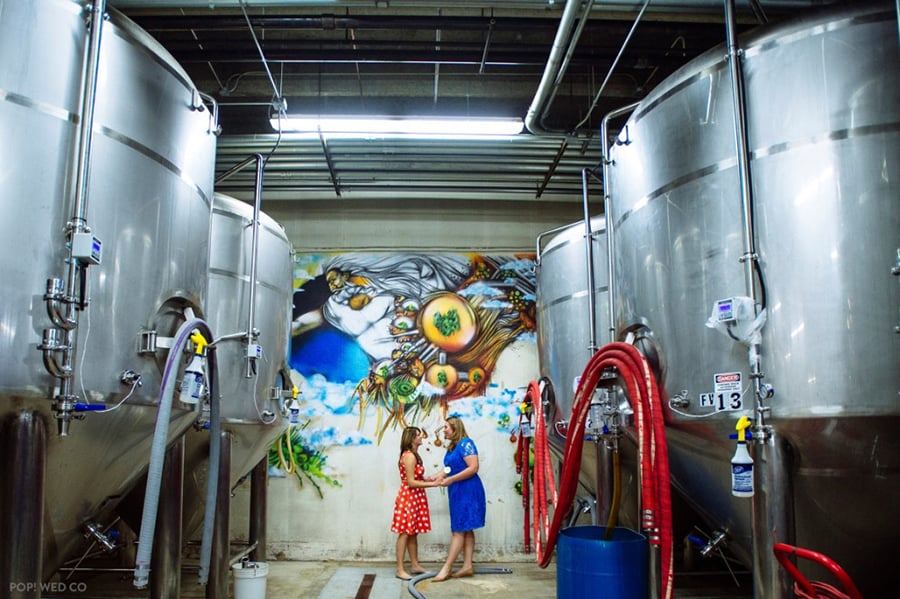 Wall murals, big vats, and ceiling-high stacks of cans make this a fun idea for beer-lovers.
8. The Jefferson Memorial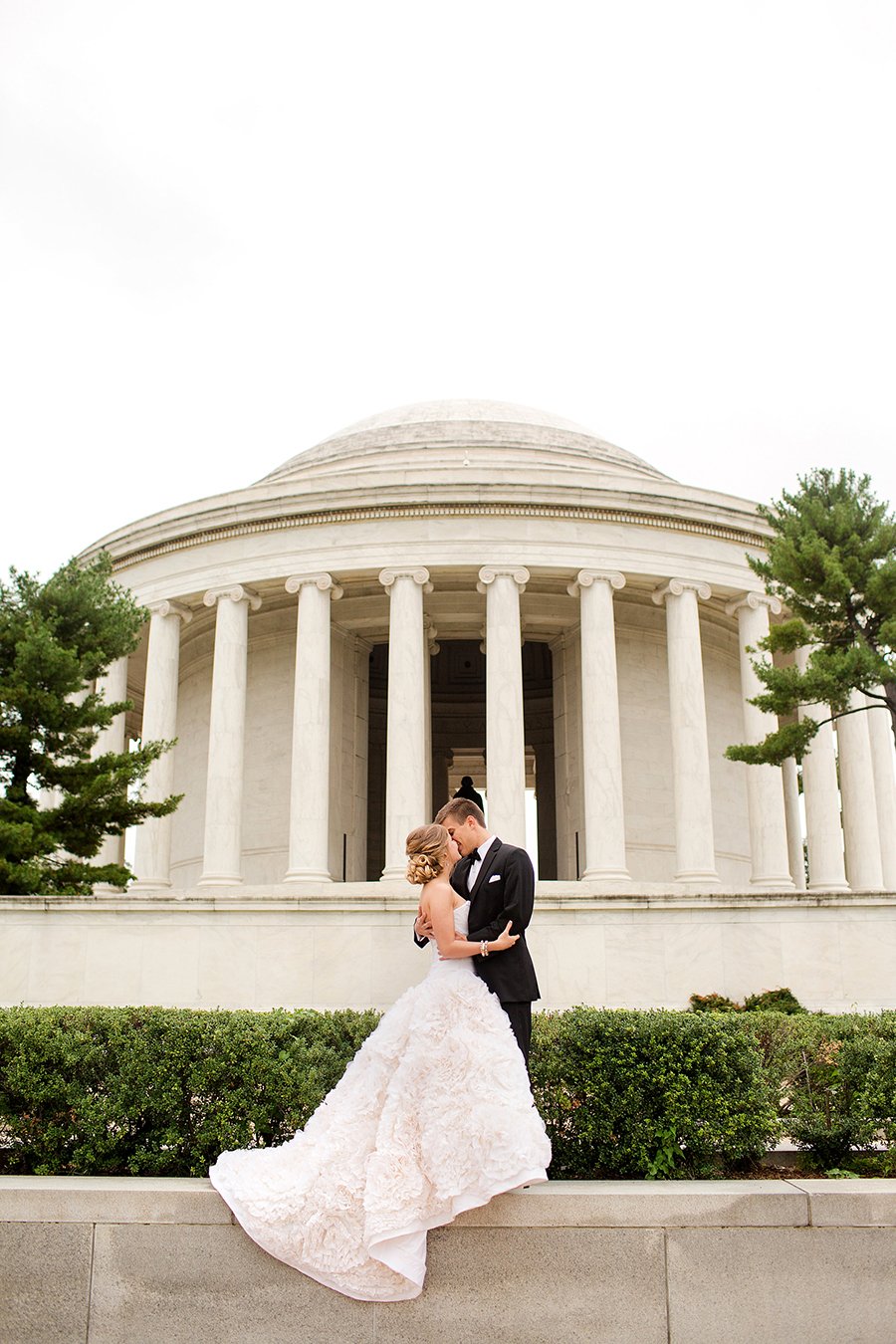 Pretty much every angle is a good angle when it comes to this national monument.
9. The "I See Something New Every Day" mural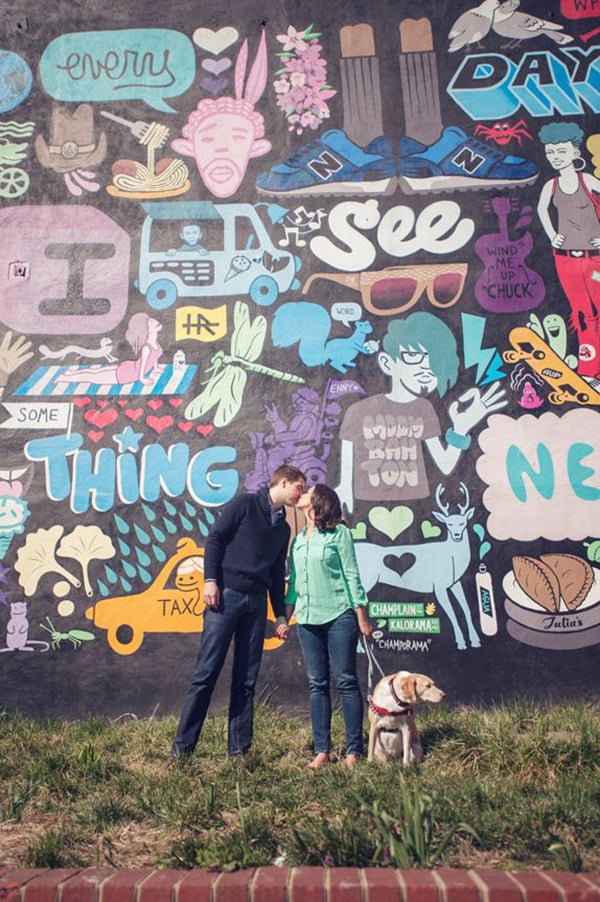 Located in Adams Morgan at the corner of Champlain Street and Kalorama Road, NW. Learn more about the work over at Washington City Paper.
10. The Metro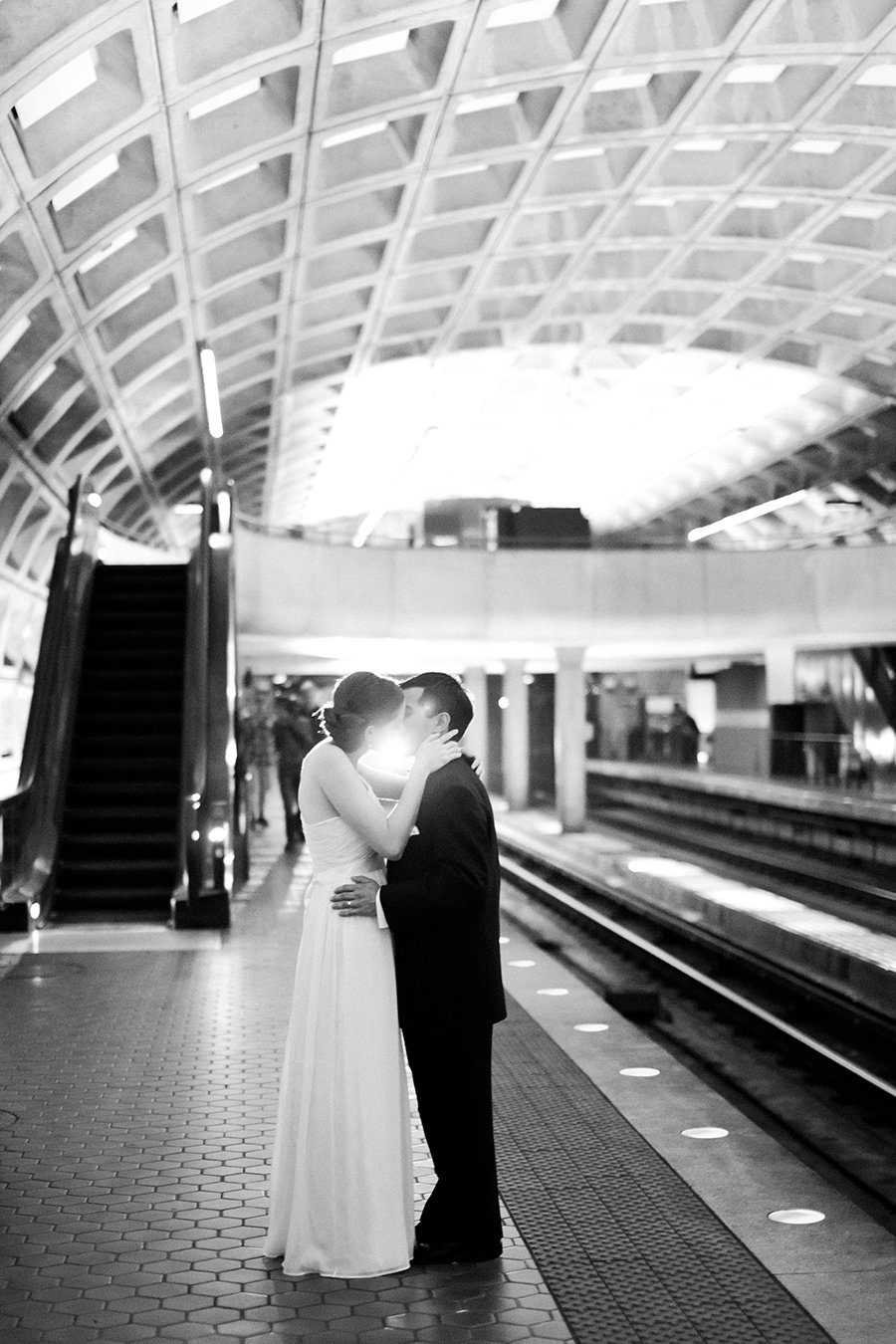 Any underground station will do.
11. Ben's Chili Bowl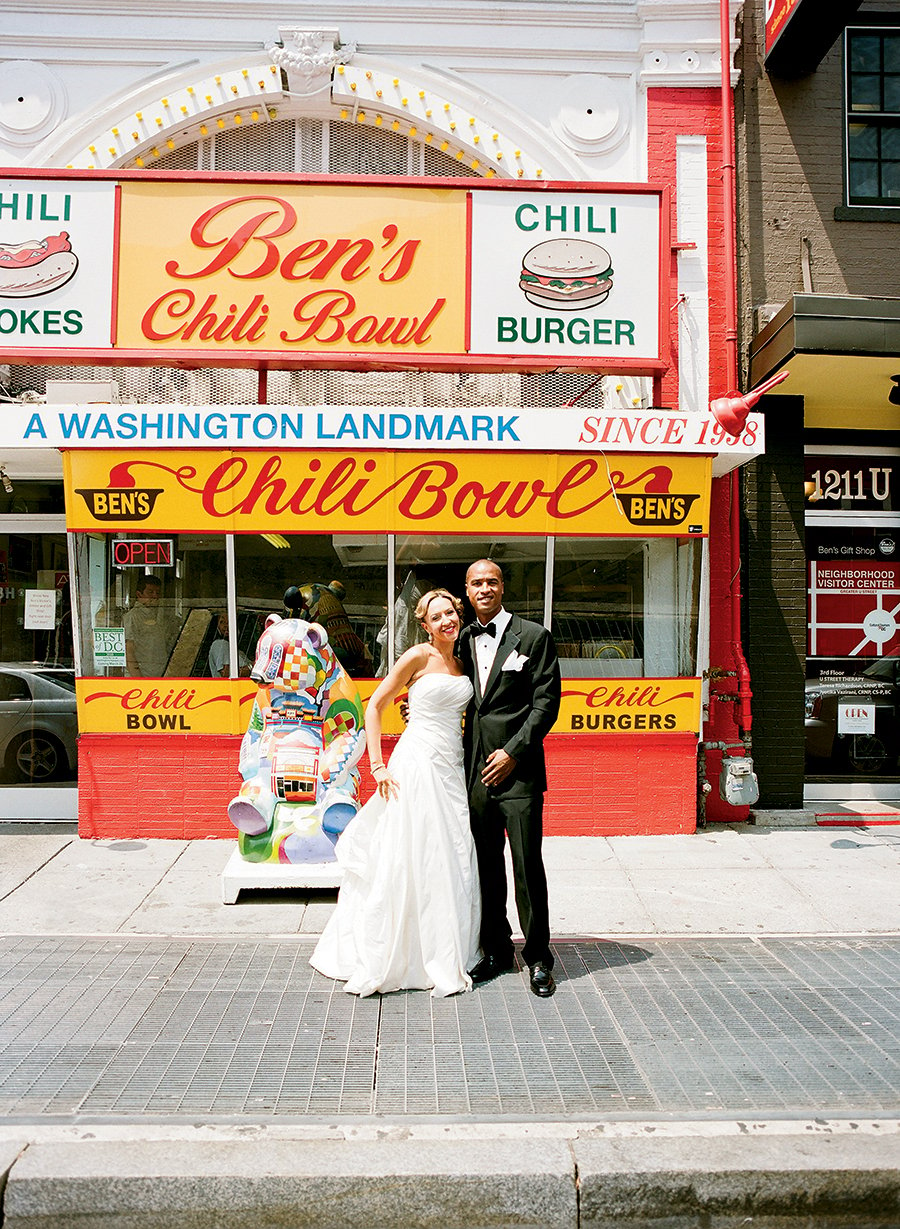 Even though there are now outposts in Arlington and Reagan airport, you've got to hit the original on U Street.
12. Leo Villareal's "Multiverse"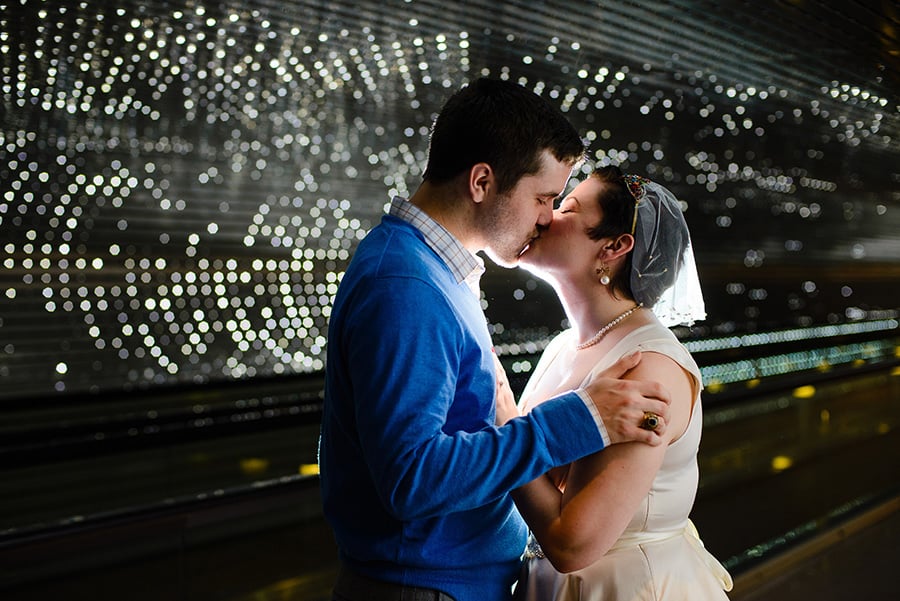 The light installation is more commonly know as the walkway between the East and West buildings of the National Gallery of Art.
13. U Street's "Black Broadway" mural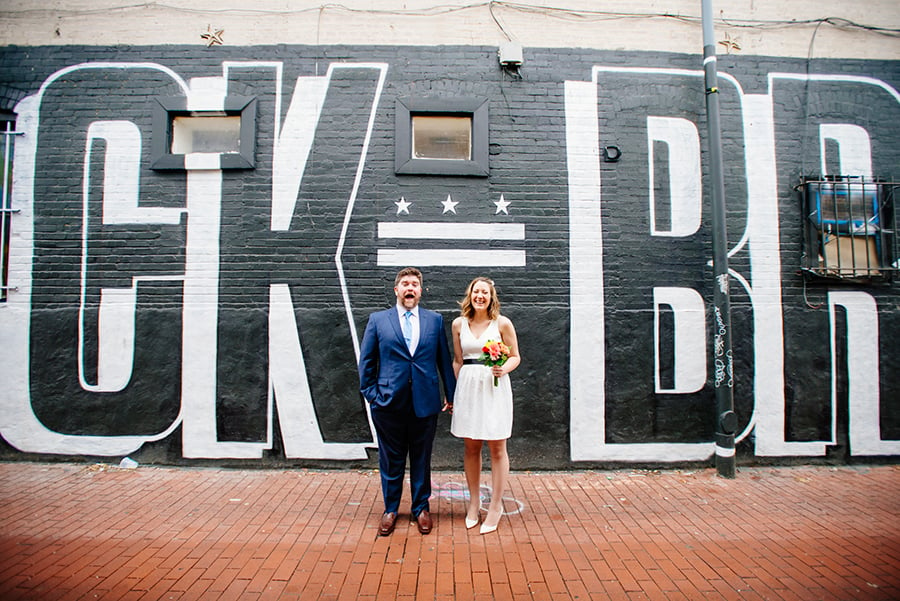 Located at 1344 U Street, NW. Washington City Paper has the full history.
14. Stairs at the East Wing of the National Gallery of Art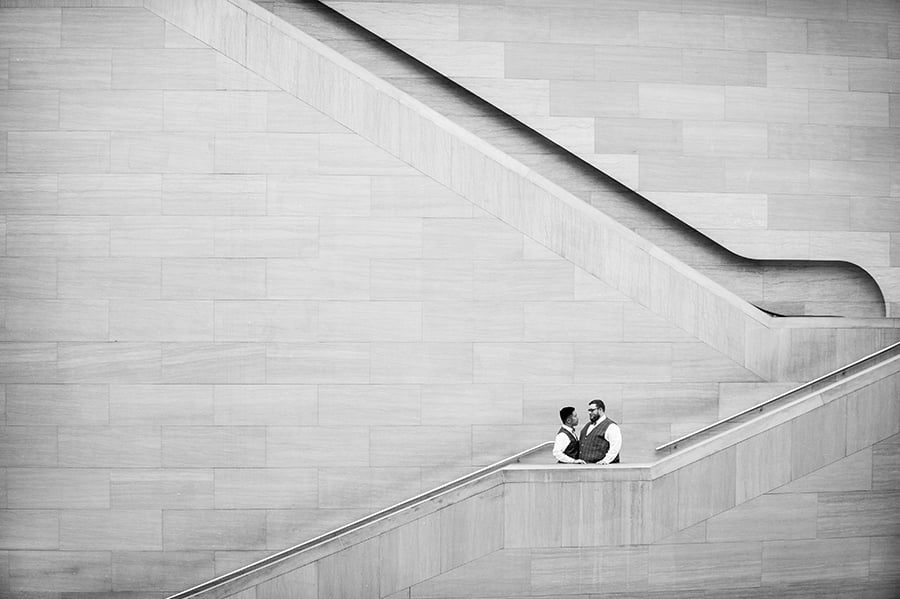 Your photographer will love experimenting with the angles.
15. Chinatown's Friendship Arch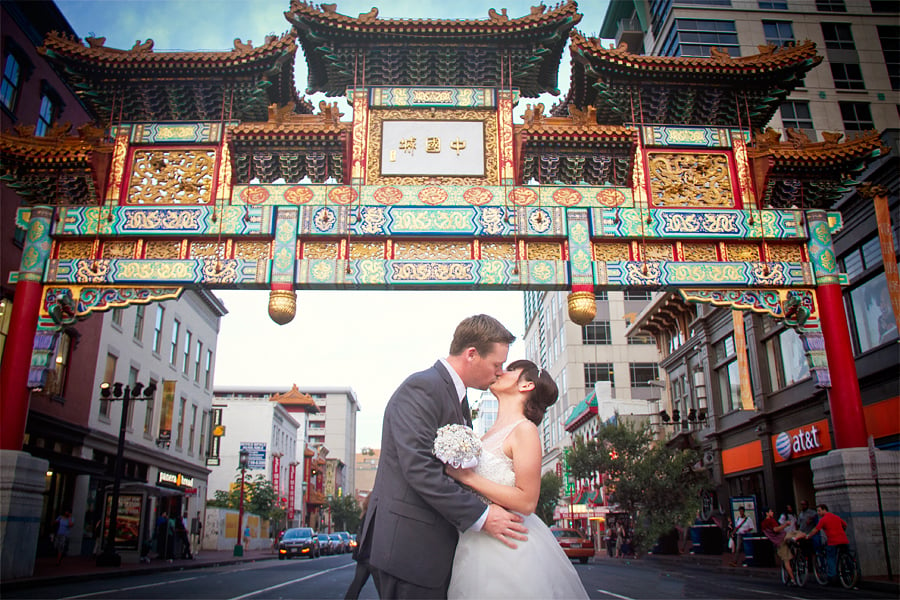 Another fun idea: ask your photographer to snap you mid-stride in the crosswalk.
16. Anywhere with Cherry Blossoms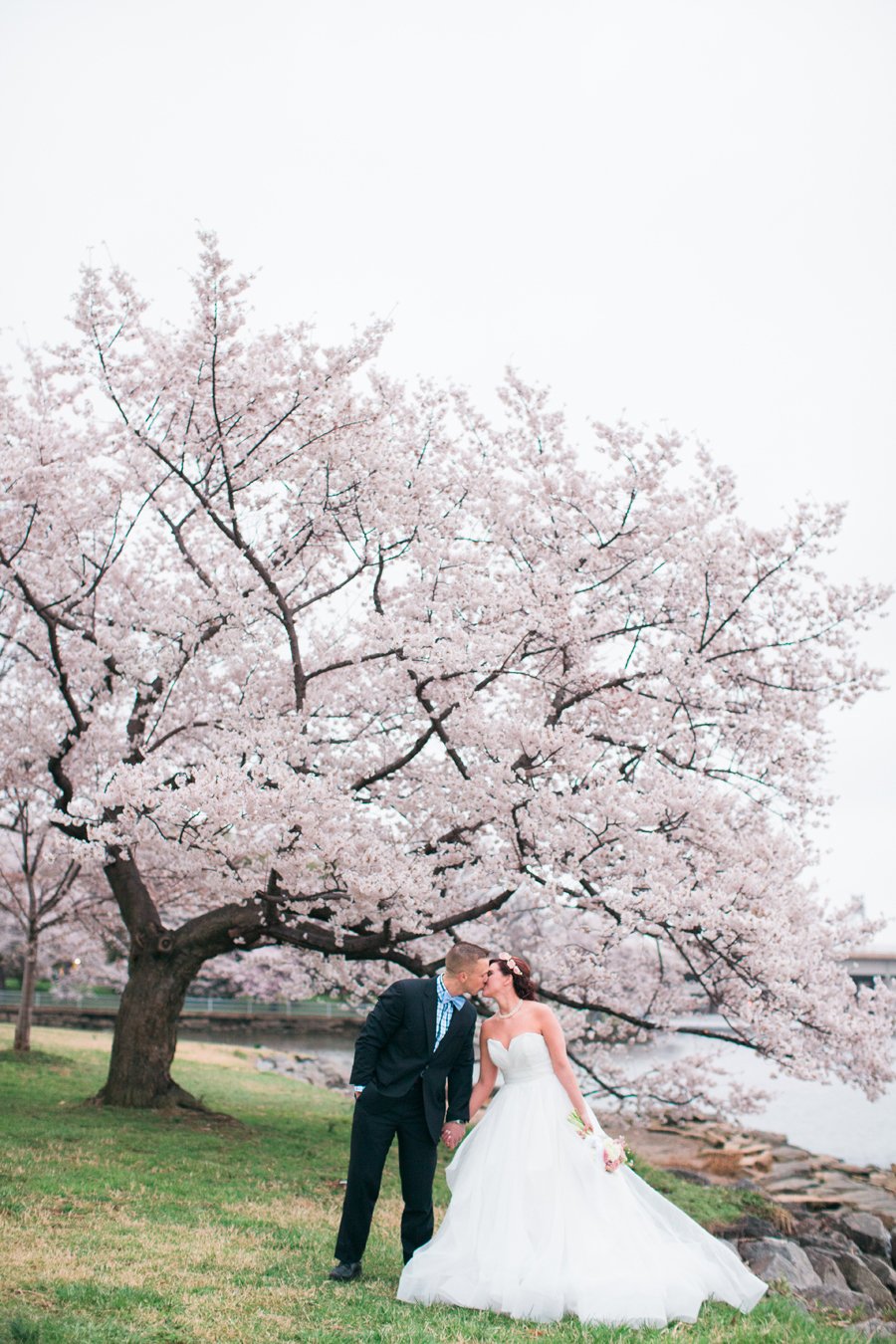 When they're blooming, the Tidal Basin is your best bet.
17. The DC War Memorial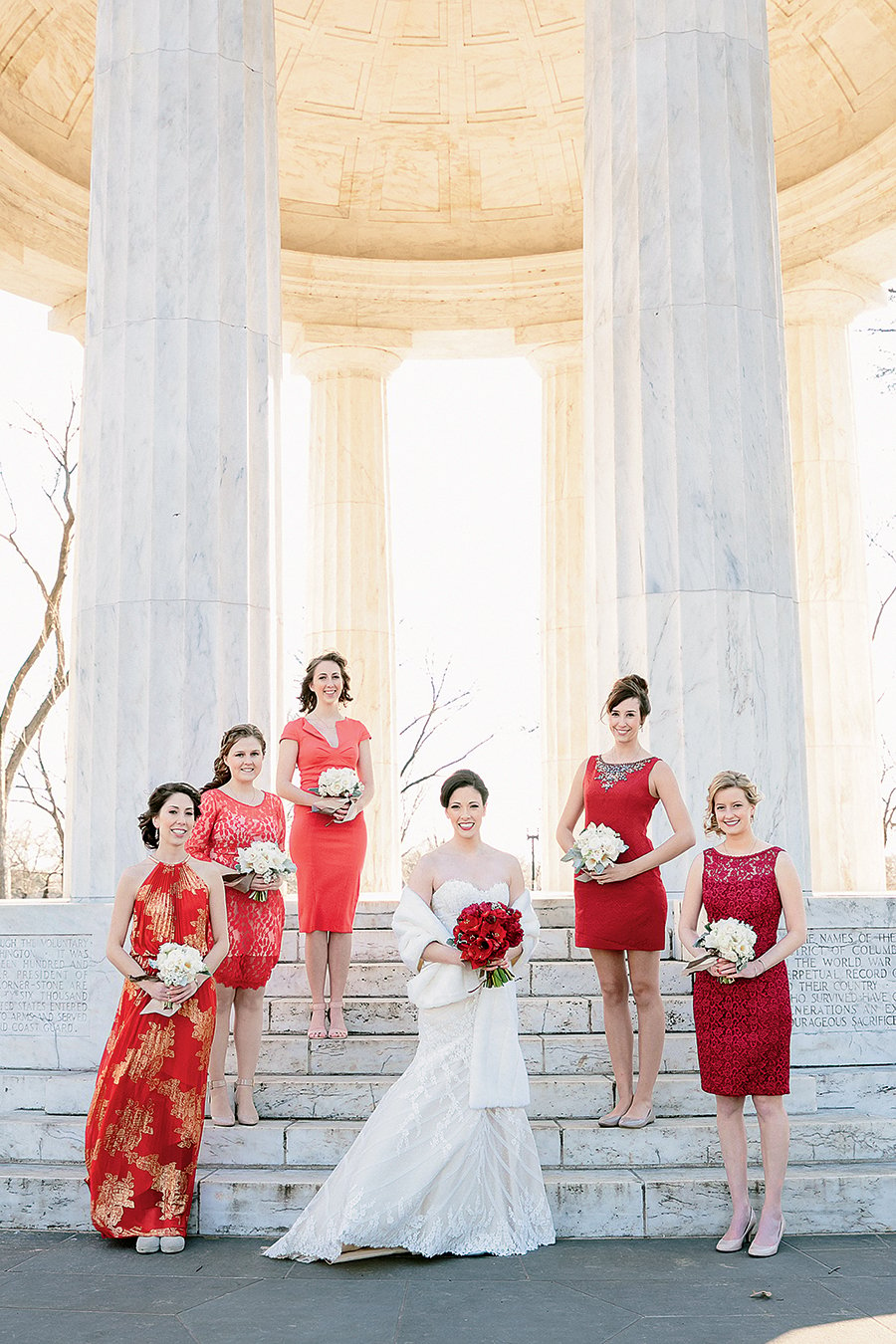 If you're looking for columns, this open-air Doric structure is a less crowded alternative to the Jefferson Memorial.
18. The Kennedy Center Roof Terrace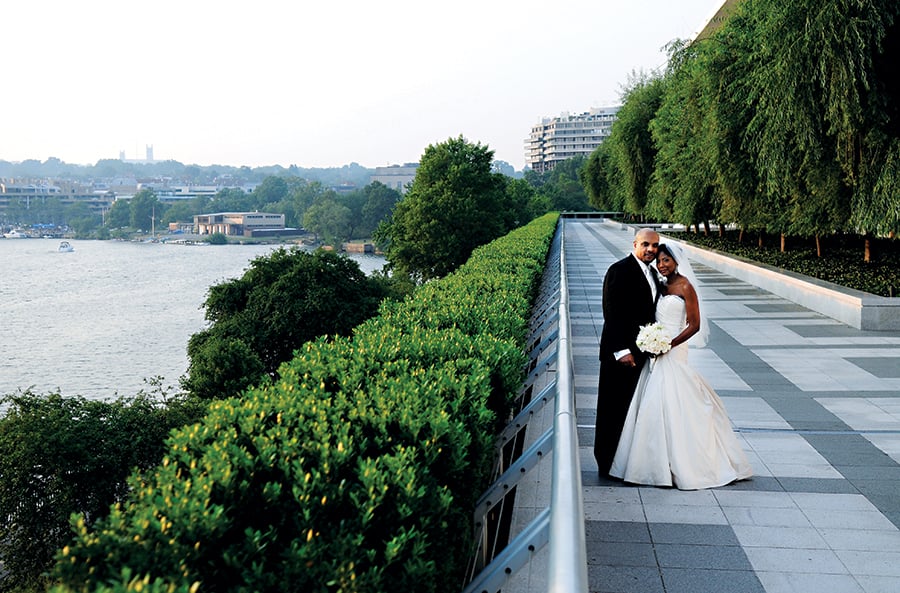 Who could say no to sweeping background views of Georgetown and the Potomac River?
19. Union Station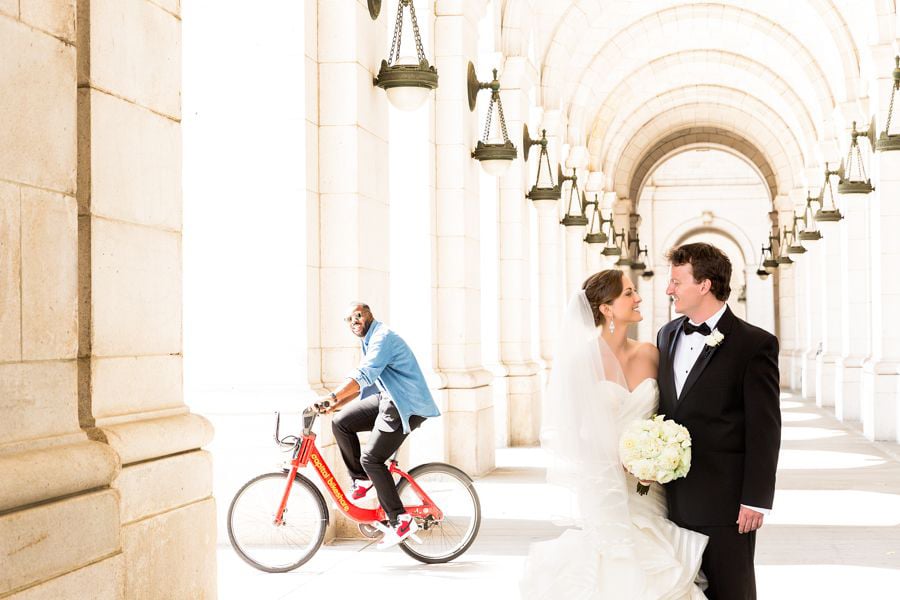 Hanging lights (and unexpected photobombers!) make DC's Amtrak stop a fun place to pose.
20. The Capitol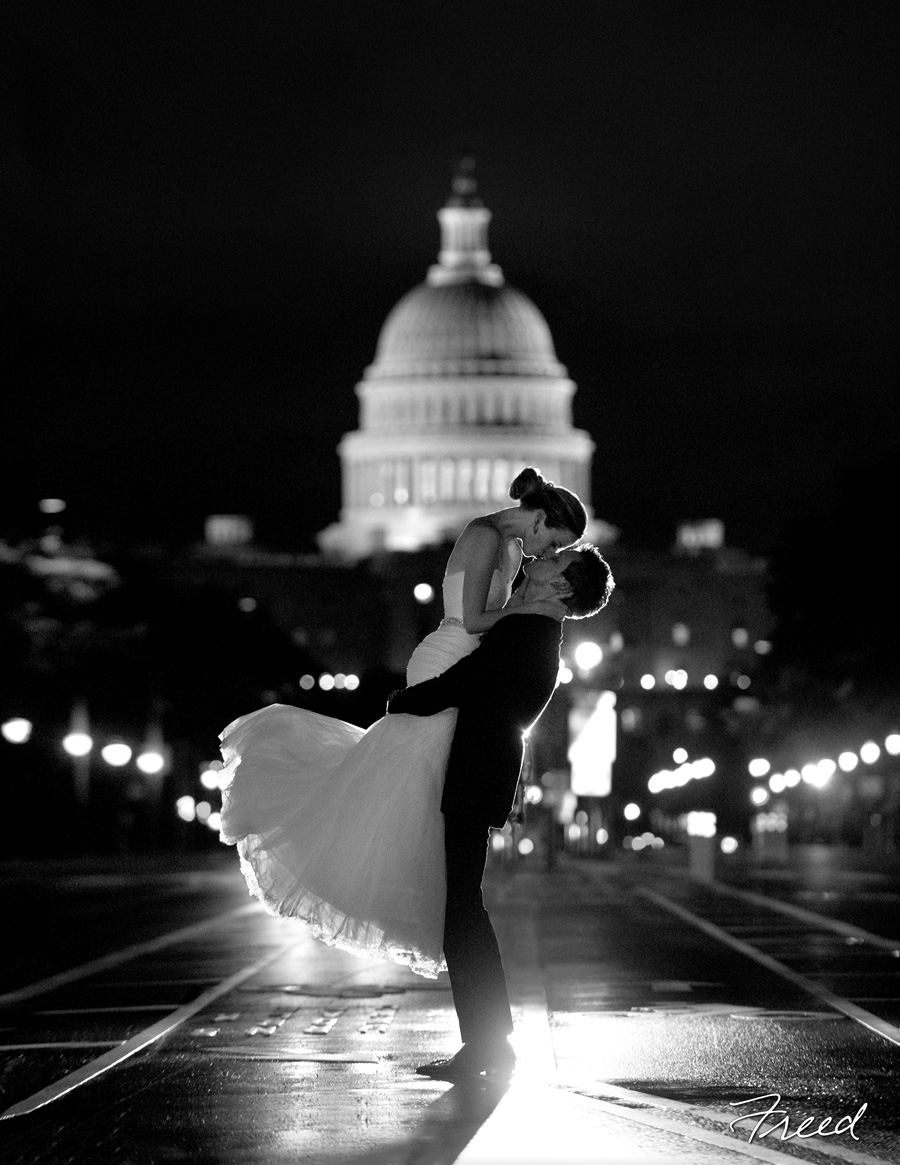 Otherwise known as the ultimate DC wedding photo backdrop.
On the hunt for an amazing wedding photographer? We've got a list of Washington's best just for you!