We love a good Virginia vineyard as much as the next bridal editor, but the way Aileen Legg and Lloyd Bayliss decked out the Bluemont Vineyard with pale pink and all the rustic goodness in the form of wood hand-painted signs and baby's breath, and we knew these shots by Hay Alexandra Photography were a must-see for Washington brides who want to be inspired for their countryside celebrations.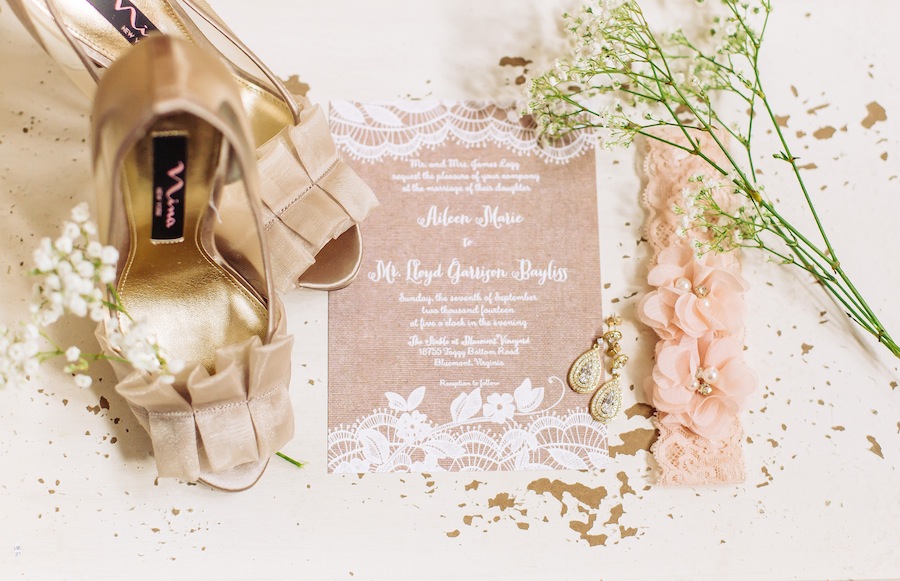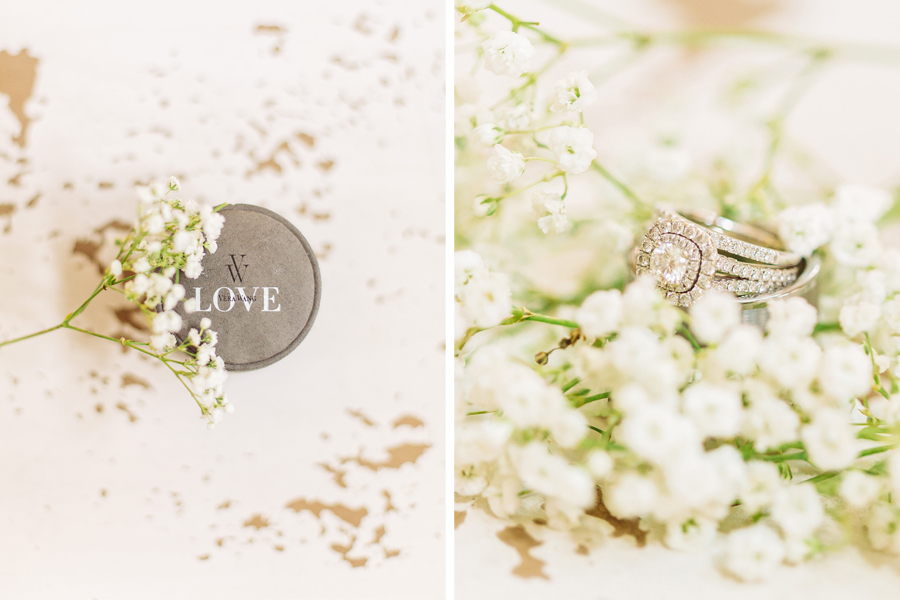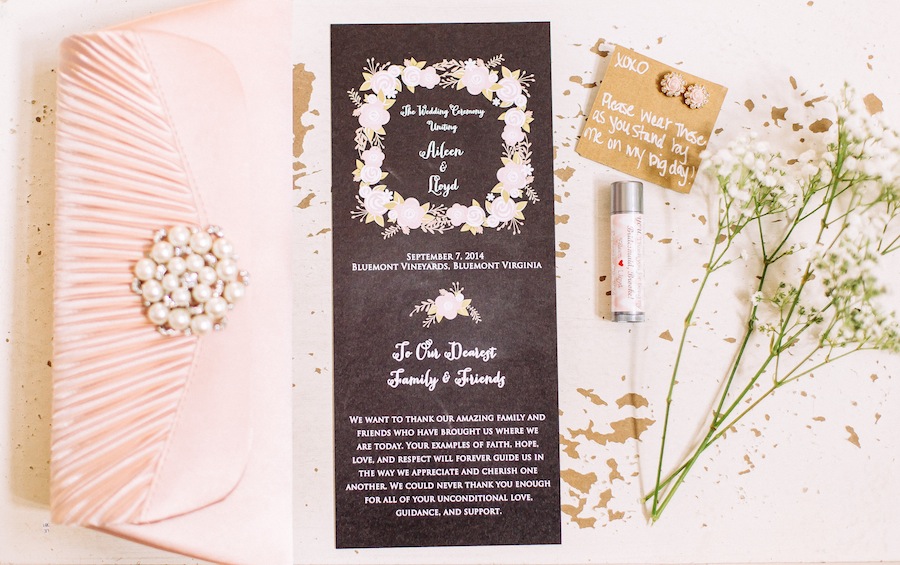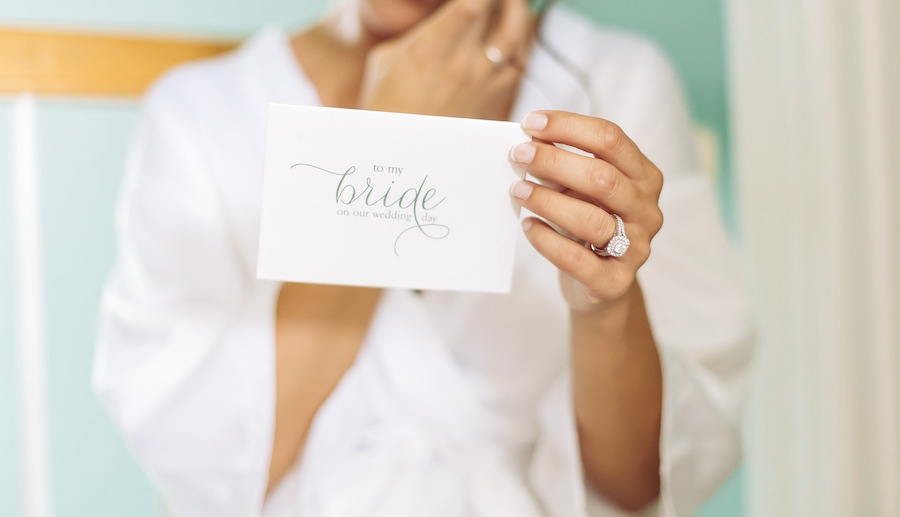 As soon as Aileen laid eyes on Lloyd, the cute guy who seemed to be in most of her classes during her freshman year of college, she couldn't stop talking about him. Finally, her friend Hayley—who happens to be the photographer behind the lens at Hay Alexandra Photography—told Aileen to just look him up on the class list and contact him through Facebook. Taking her friend's advice, Aileen found Lloyd's Facebook profile and struck up a conversation, and it wasn't long before they were talking all the time.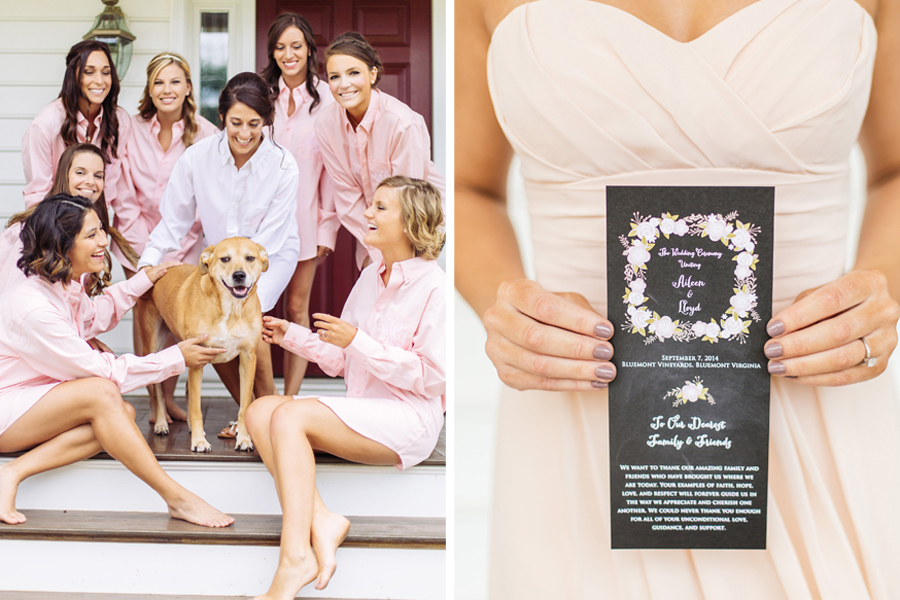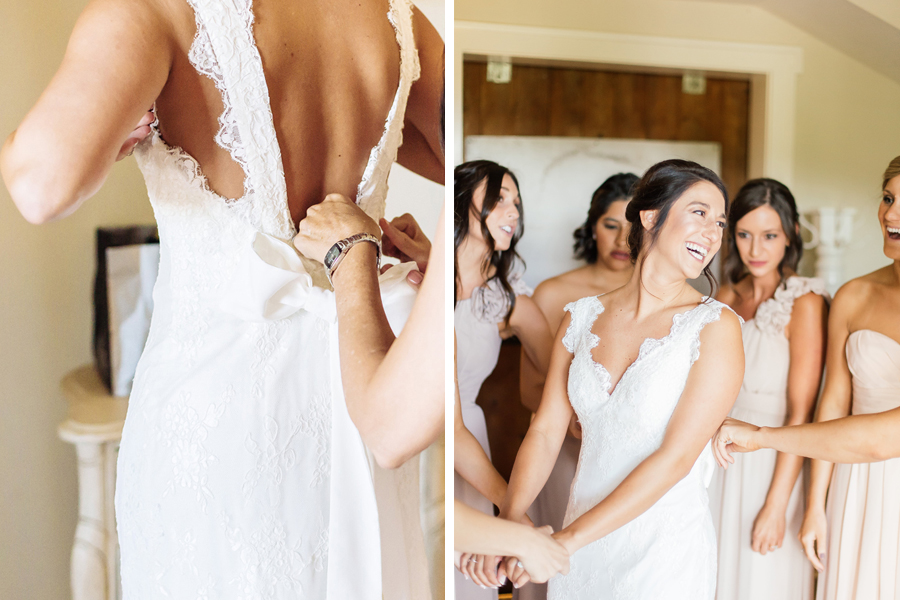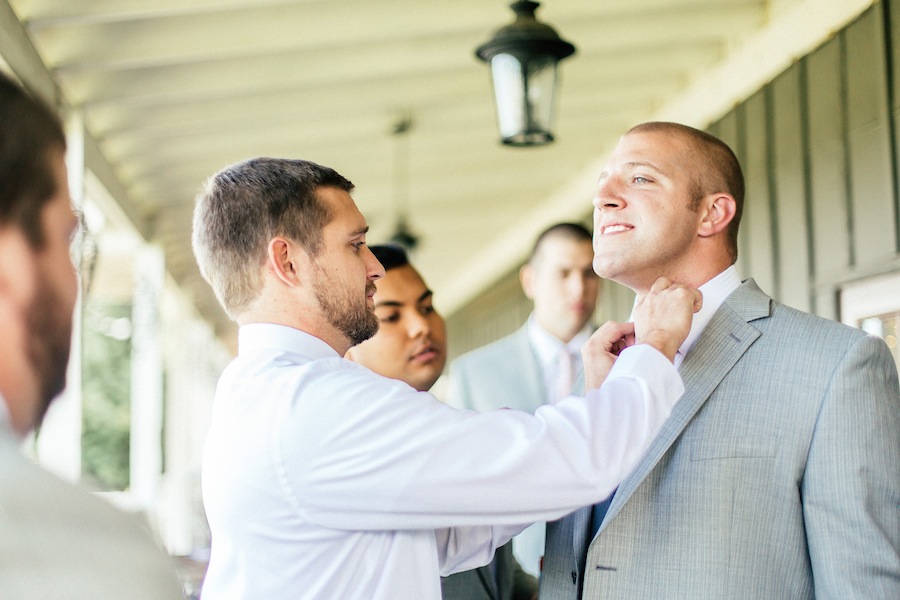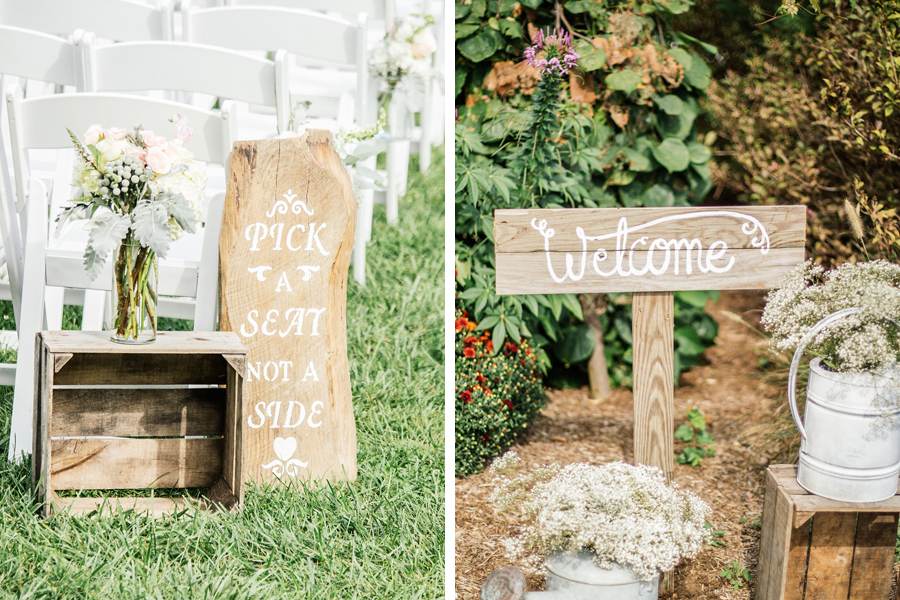 After a first date at a restaurant that would soon become their favorite in their college town, Aileen and Lloyd went on to date for six and a half years. Even though Aileen had warned Lloyd never to propose to her in a restaurant—she thought it was way too cheesy—when the time came, Lloyd knew that doing exactly what she'd told him not to do was the best way to make sure she was surprised. One night out with friends at an Italian restaurant, the waiter delivered an extra martini glass with their round of drinks—and in the extra glass was a ring box.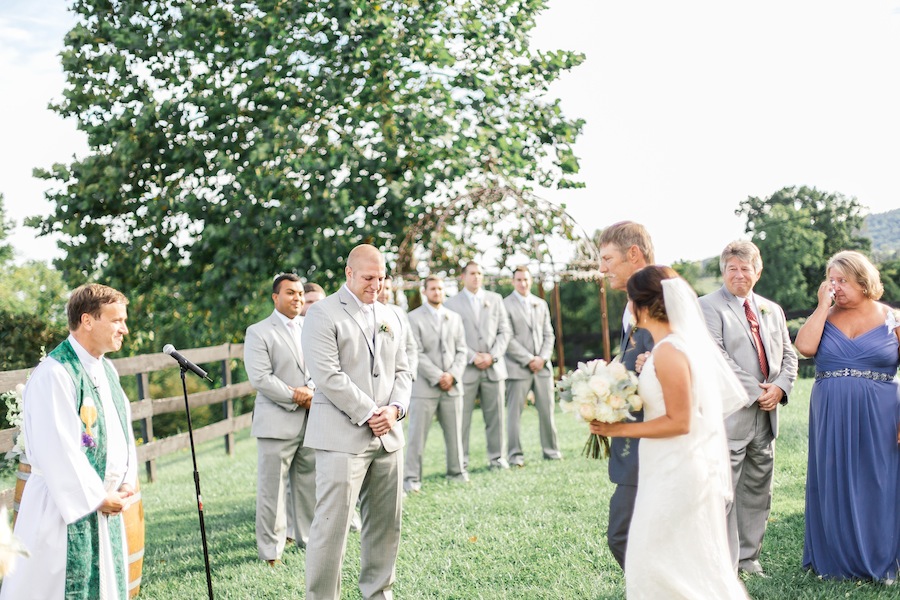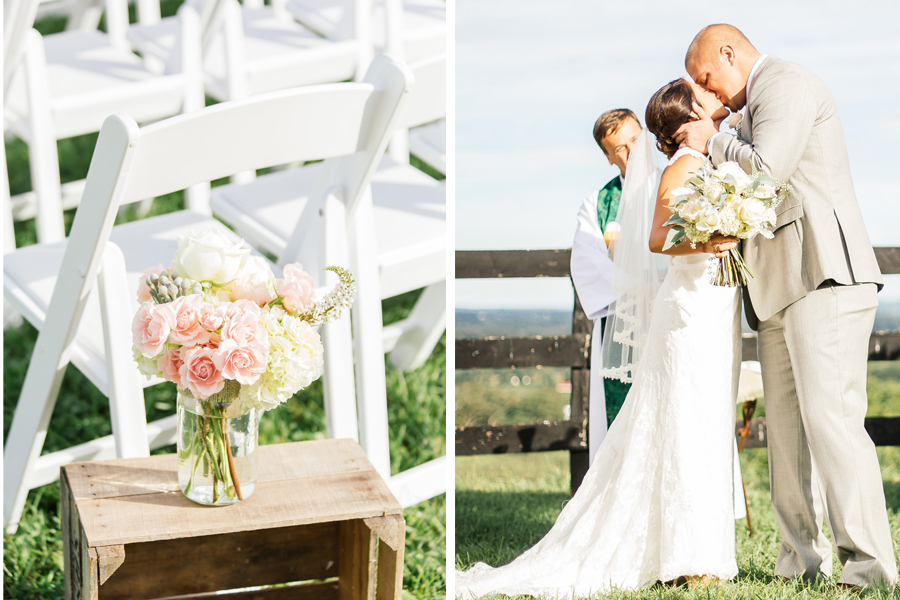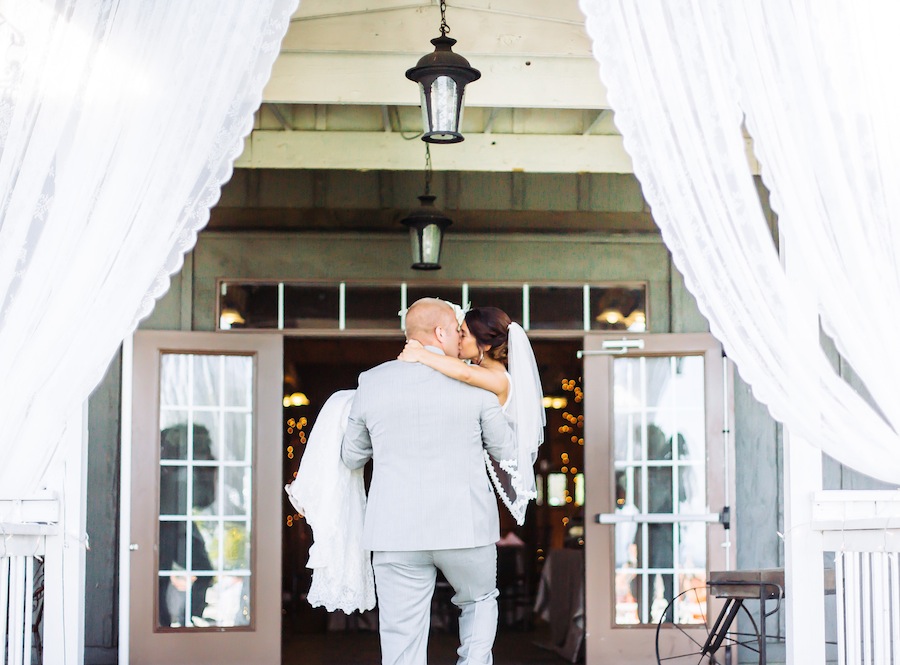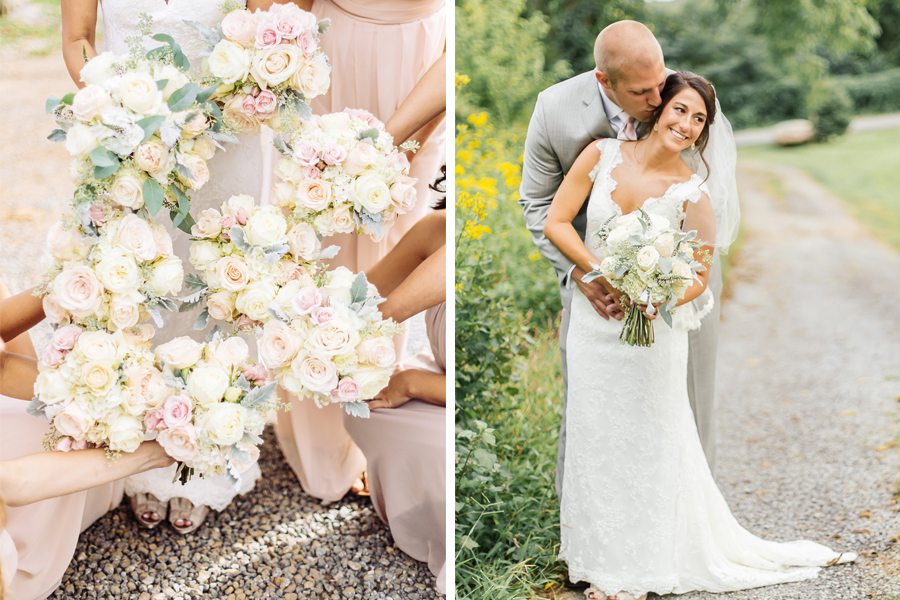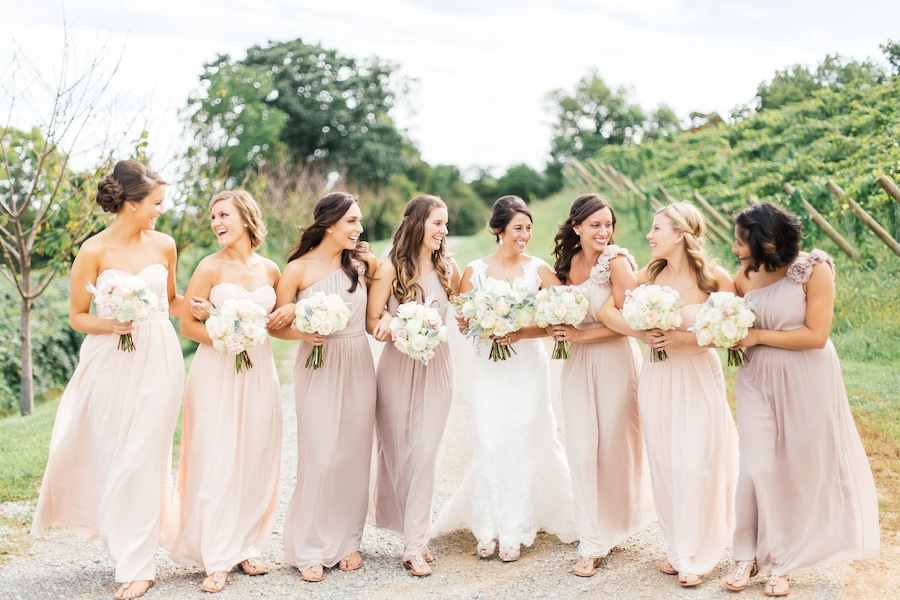 For their wedding on September 7, 2014, they coordinated their day around a beautiful blush pink in the bridesmaids' gowns, the groomsmen's ties, the lightly tinted roses, and the floral-accented programs. The goal was to create a southern wonderland that matched both of their Virginia family roots—she's from Warrenton, and he's from Alexandra—and the Bluemont Vineyard made for the perfect rustic countryside backdrop.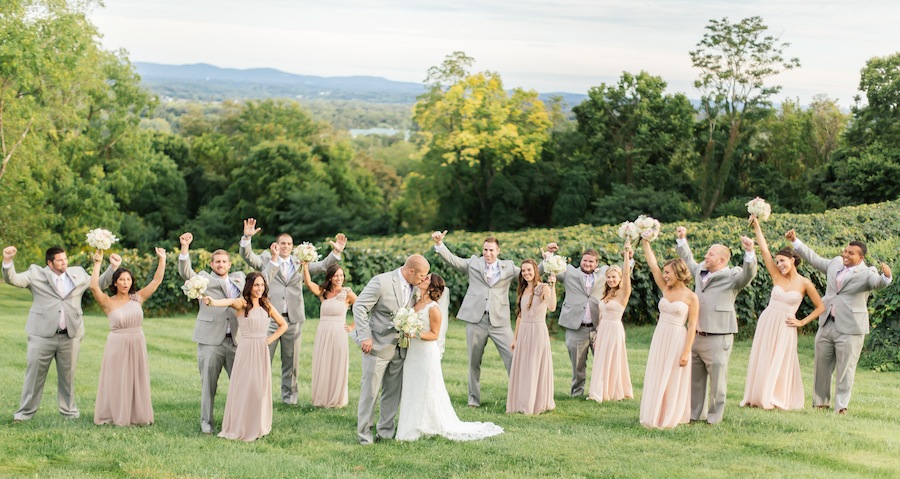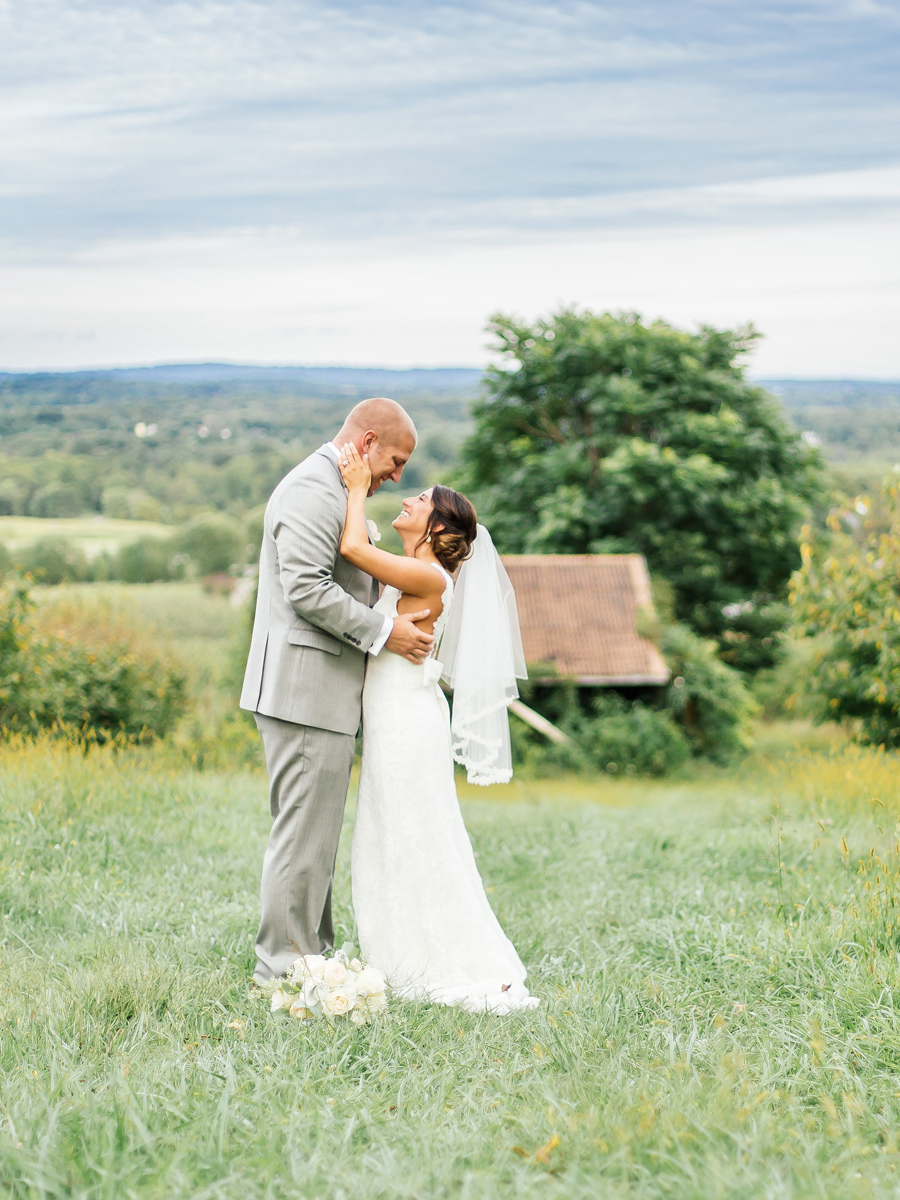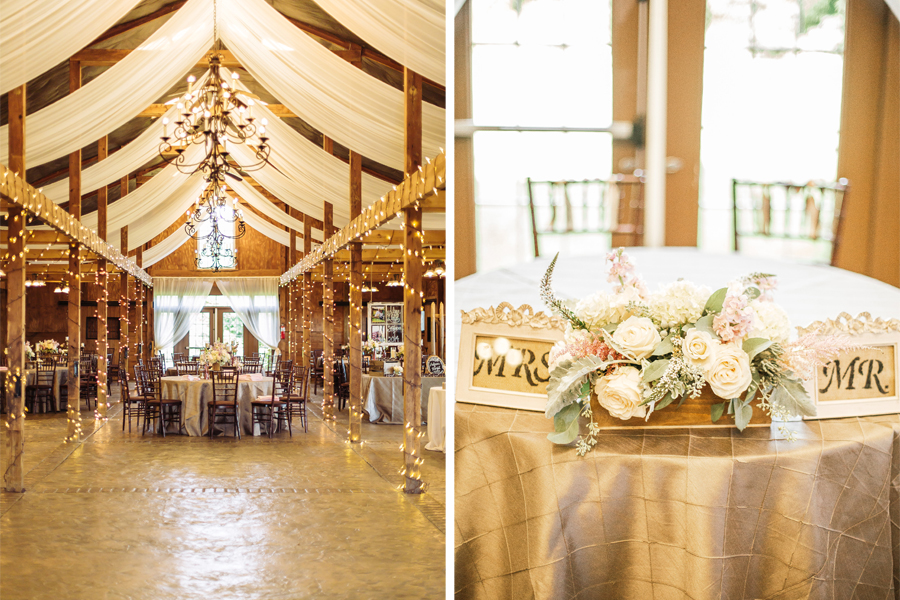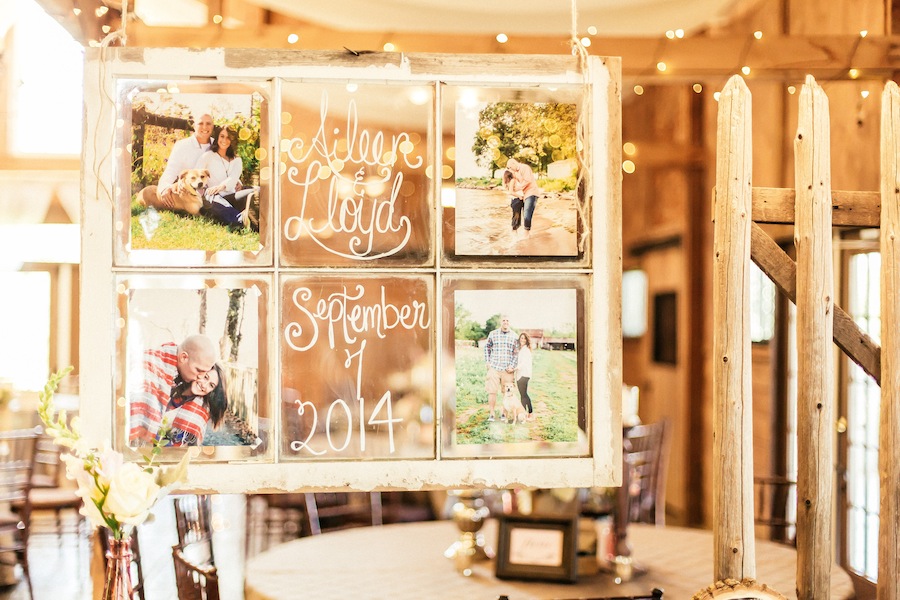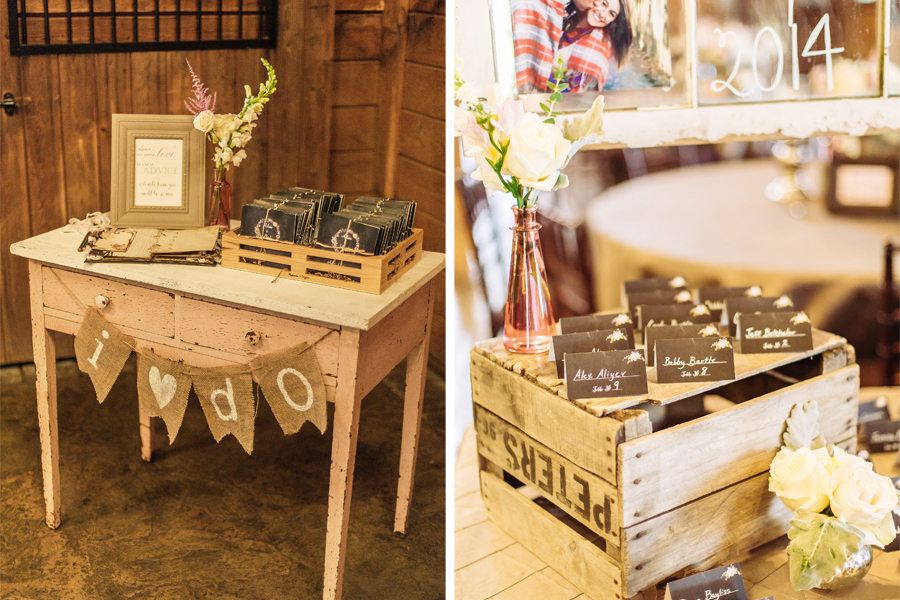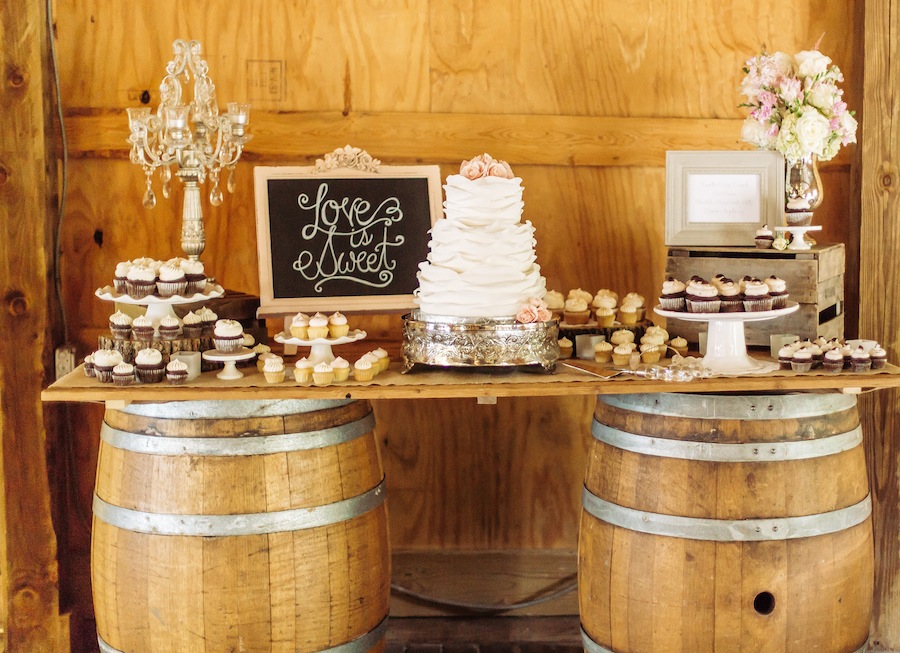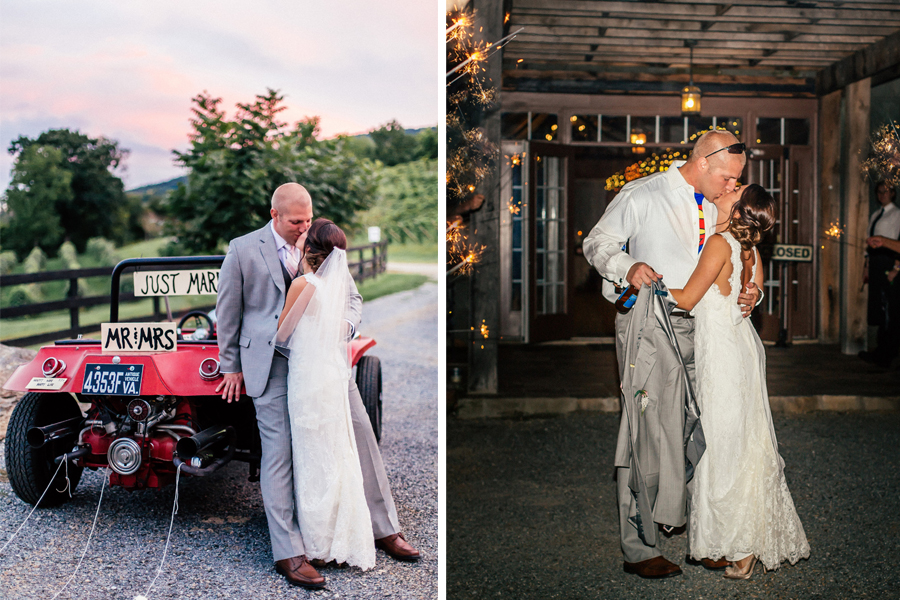 After a night of sipping wine made right there on the property and dancing the night away beneath the twinkling lights, the couple sent home their guests with CDs filled with all of their favorite love songs.
VENDORS
Venue: Bluemont Vineyard | Photographer: Hay Alexandra Photography | Bride's Gown: Robert Bullock | Groom's Tux: Donald Trump | Hair and Makeup Artist: hairandmakeupbymandyj | Event Coordinator: Amy Thunnel of Bluemont Vineyard | Florist: Kelley Truxel of Event Studio | Cake: Shugar Shugar
Want to transform your space into a wedding wonderland? Try these top lighting experts who can bring any space to life!