Over the next several months, a total of four Kendra Scott boutiques, an Austin-based jewelry company, will open in Washington. The first, in Bethesda, has already opened, and at the back of the bright and airy shop, there's a new method for jewelry making that Kendra Scott is quickly becoming known for: a Color Bar.
Along the long white countertop, iPads are placed where women can sit and design custom jewelry. Around the back of the bar, drawers are filled with hundreds of stones in all shapes and colors, so as the women select the piece of jewelry in the style and stone color they like, the product can be put together before their eyes.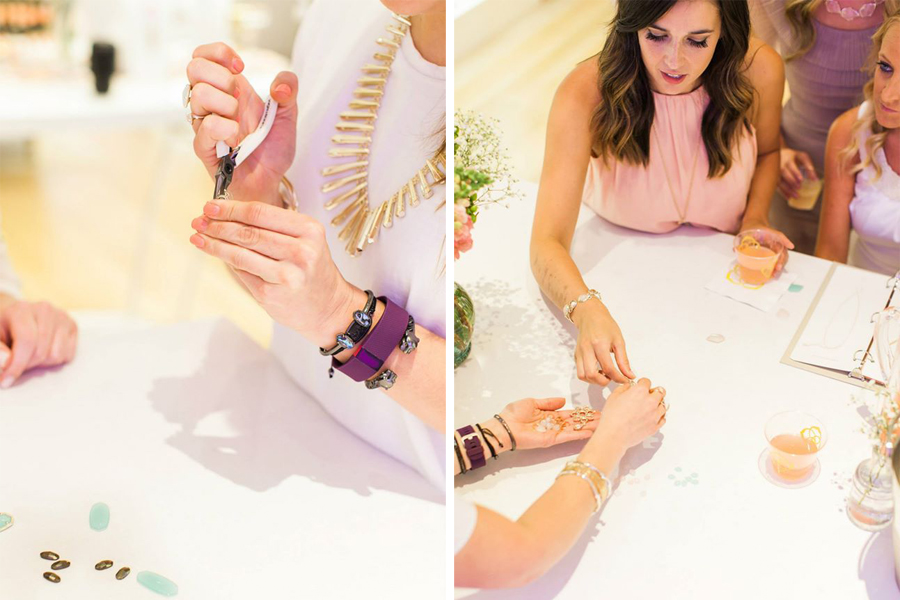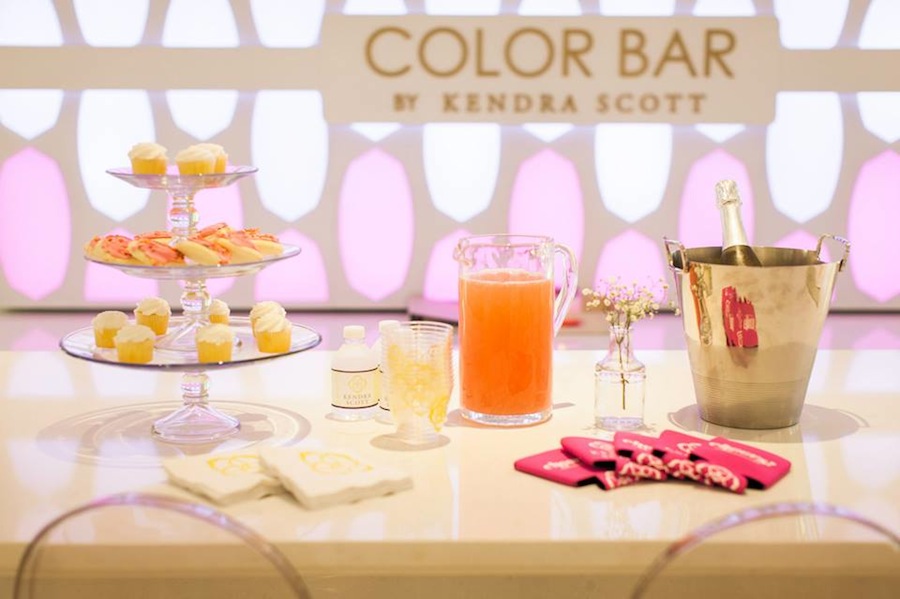 For brides, this is a perfect option for a bridal party get-together—whether it be a bachelorette party, shower, or just a time to create matching, custom jewelry each bridesmaid will wear down the aisle. When a bride books a Color Bar party, a store attendant will be on hand to assist with the jewelry creation, fueled by sips and sweets provided by the store. Brides can also bring in their own snacks to keep the party going, and just FYI, ladies—Georgetown Cupcakes is directly across the street from Kendra Scott in Bethesda.
For those who are interested in booking a Color Bar party, Washingtonian Bride & Groom is very excited to offer the chance to win $500 towards a party hosted at the Kendra Scott store in Bethesda! Like us on Facebook and enter your email address in the form below for a chance to win.