With the countdown on till wedding bells, bachelorette-party planning begins. Fortunately, you don't have to go far to enjoy the perfect weekend-long celebration—Washington has options for everyone.
1. The Artist
DC has no shortage of museums and exhibits, and a few are especially apt for an artsy bride-to-be: Van Gogh: The Immersive Experience and Artechouse's experiential exhibitions feature mesmerizing (and Instagrammable) displays that even people who slept through art-history class will enjoy. The Rubell Museum DC, the city's newest offering, is home to one of the world's largest private collections of contemporary art. Or pick up a paintbrush—and a glass of wine—to create your own masterpiece at an outpost of Muse Paintbar, no artistic ability required.
2. The Self-Care Queen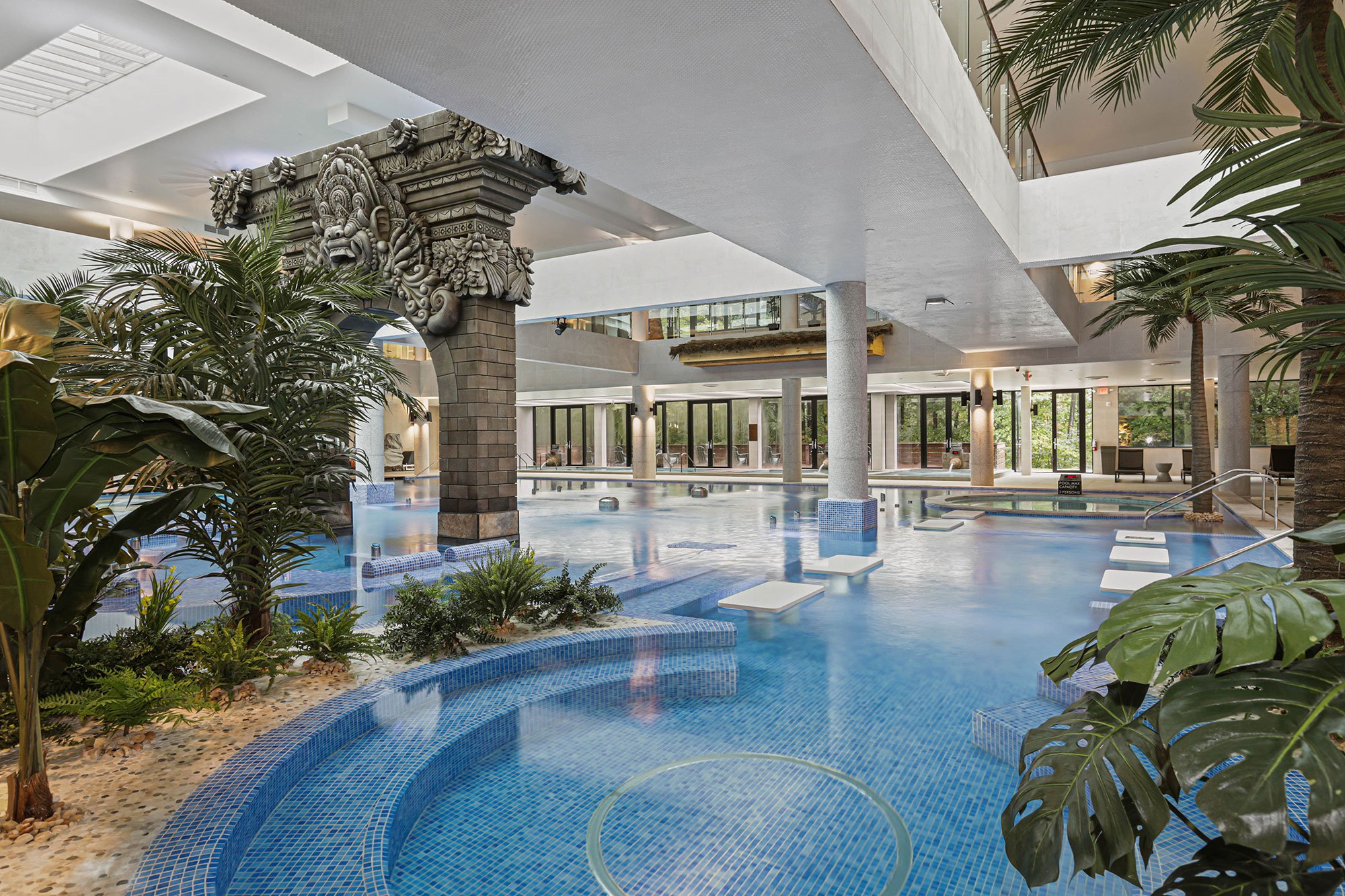 If the bride-to-be has a skin-care routine with steps in the double digits, and always makes time for morning meditation, steer the squad to Balian Springs in Alexandria. With a variety of saunas, pools, lounges, and more, it's easy to customize a bachelorette-party experience—check out the wellness workshops, including Essential Oils for Sensuality and the Sacred Cacao Ceremony. The best part? Balian Springs also features a tiki bar and a dedicated napping area, for the ultimate day of R&R.
---
---
3. The Foodie
If your girl loves food, she'll also love hitting one of the best restaurants in DC: The Dabney is number one this year on Washingtonian's 100 Very Best Restaurants list. Other celebration-worthy favorites include French brasserie Le Diplomate and the reimagined Pineapple & Pearls, which encourages diners to don sequins for its four-course meals. For a hands-on culinary experience, Arlington's Cookology hosts private classes in which attendees can sip wine while learning to prepare an entire meal, appetizer through dessert. Bon appétit!
4. The Adrenaline Junkie
For the thrill-seeking honoree, check out Beat The Bomb, DC's new escape-room-like experience, in which friends work together to solve a series of puzzles and challenges. The faster you complete them, the more time you'll have to defuse a colorful paint bomb—a feat few teams manage to achieve. Or take the party to the next level by booking a class at the DC branch of Trapeze School New York, where you'll soar through the air and learn to perform a trick or two.
5. The Fitness Fanatic
While it might be hard to convince everyone in the group to try a CrossFit class, there are other ways to celebrate the fitness-loving fiancée. Rent bikes for a self-guided city tour, hit the tee bays at Topgolf, or invite guests to an adults-only indoor mini-golf facility, such as Swingers in Dupont Circle or Puttery in Penn Quarter. If the crew is willing to break more of a sweat—and break out of their comfort zone—book a private pole-fitness class at Pole Pressure.
6. The Fashionista
Does the bride talk about the clothes on Emily in Paris as if they're a character on the show? Start your morning at the National Museum of American History, which features more than two dozen gowns from former First Ladies, including Michelle Obama and fashion icon Jackie Kennedy. Next, grab brunch at chef Damian Brown's latest restaurant, Uncaged Mimosas, home to 25 types of mimosas and other frozen refreshments. Spend the afternoon shopping: For luxury labels like Chanel, Dior, and Louis Vuitton, head to CityCenterDC. For a more eclectic experience, make your way to Georgetown.
---
---
This article appears in the June 2023 issue of Washingtonian.