We always love when couples play with props in their engagement portraits, and in these photos by Love Knot Photo, Elise Crawford and Hunter Gallagher used a tent, a swing, and a blanket to add a cozy feel to their rustic photos at 48 Fields in Leesburg.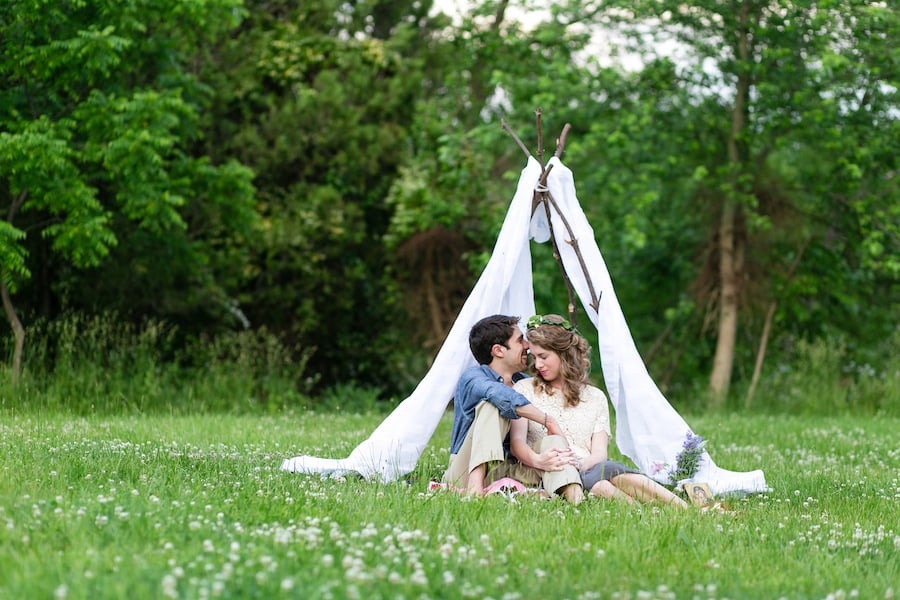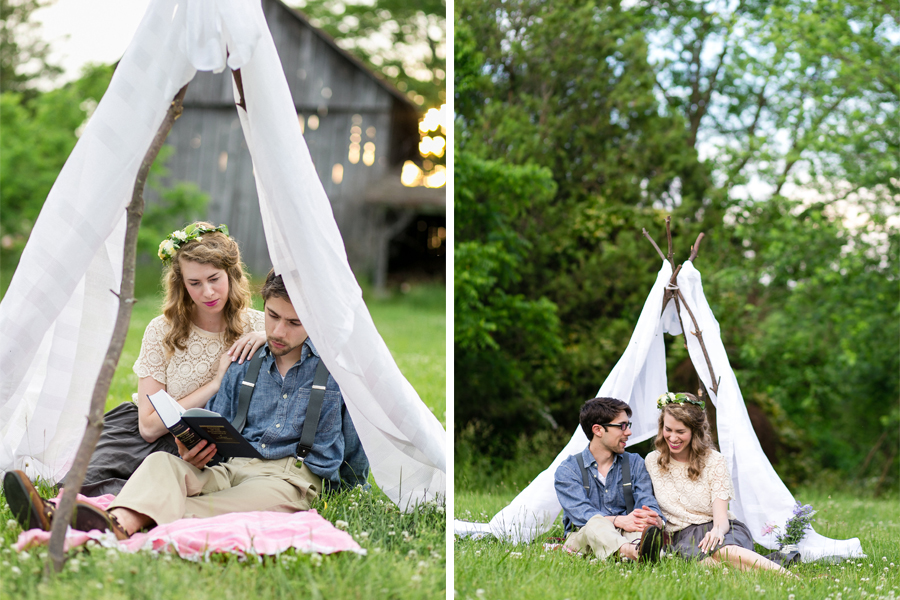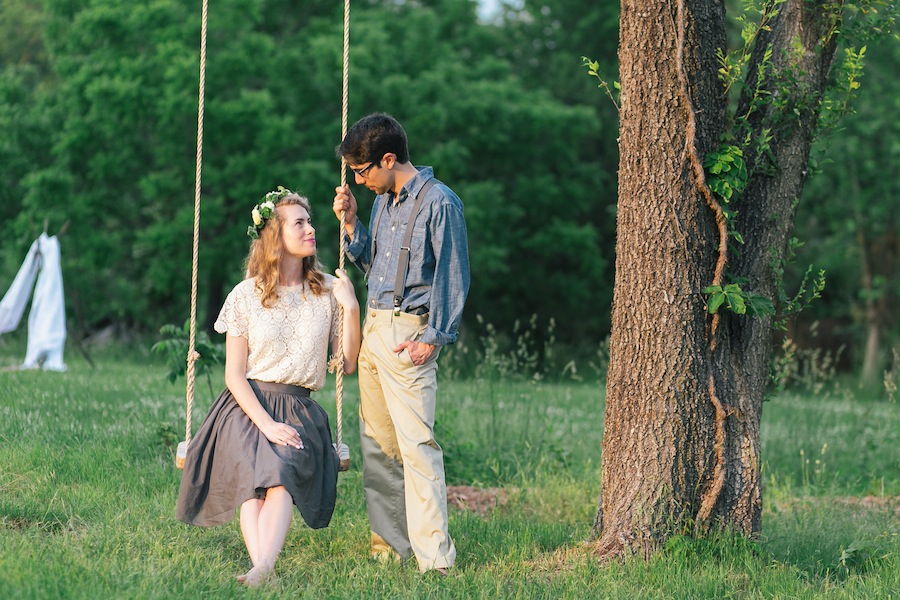 Elisa and Hunter met their freshman year of college at Catholic University, and though they lived in the same dorm, they didn't become well acquainted until their second semester when they both joined the same Bible study group. Though they were each interested in getting to know the other better, it took until their last day of school that year to set up a date.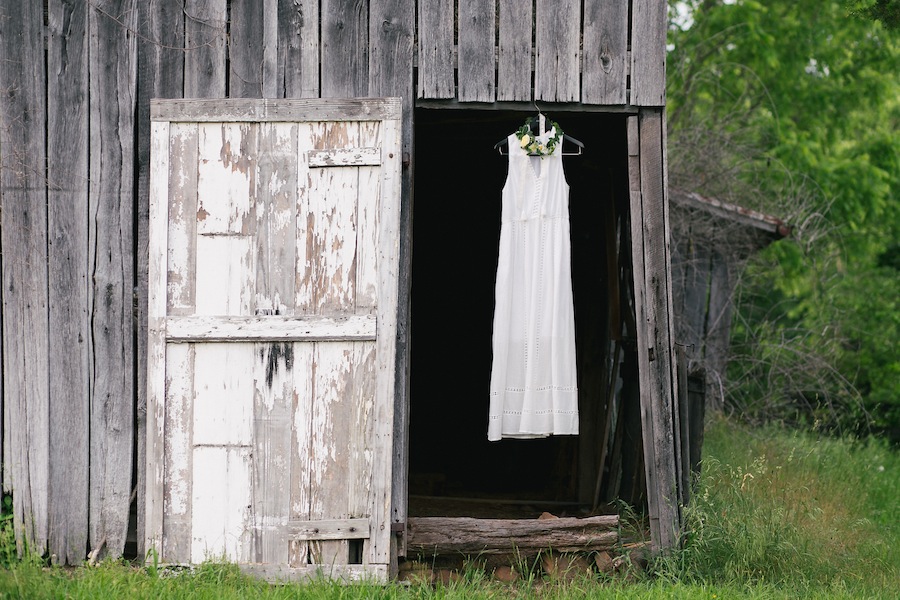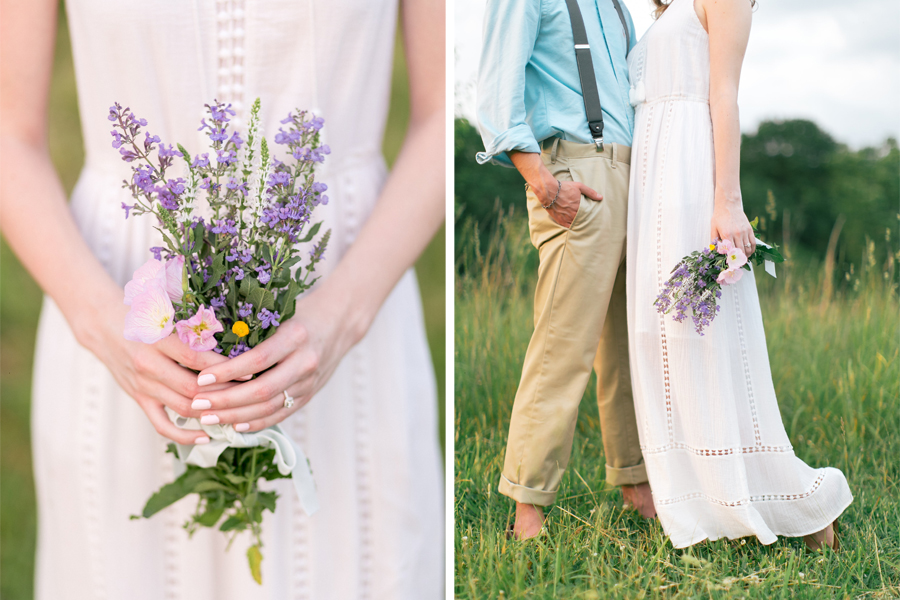 They met up for their first date over the summer, when Elise had returned home to Baltimore and Hunter to Pennsylvania. Hunter drove to Baltimore, where he took Elise to The Cheesecake Factory at the inner harbor. The date was followed by many other road trip dates throughout the summer, as they met up in Baltimore, Pennsylvania, and everywhere in between.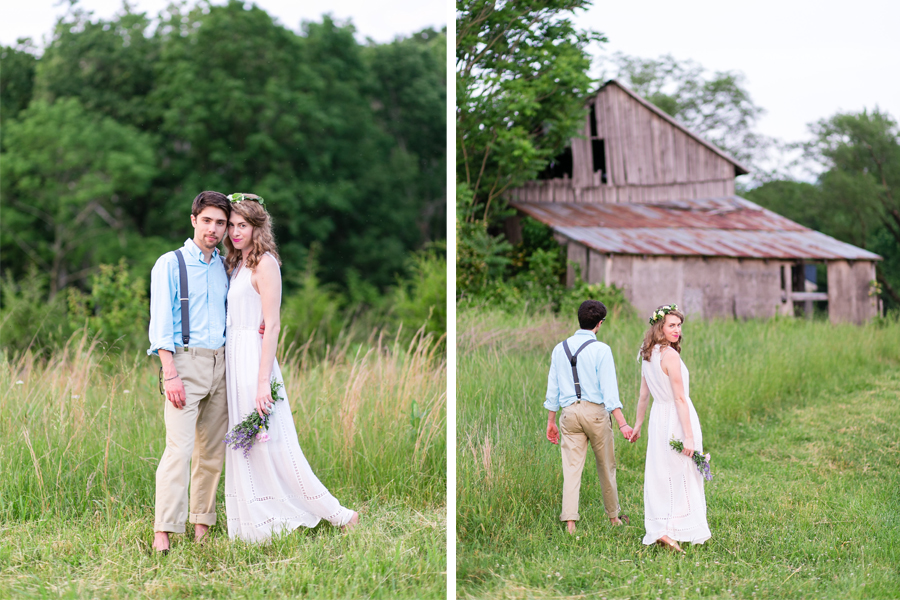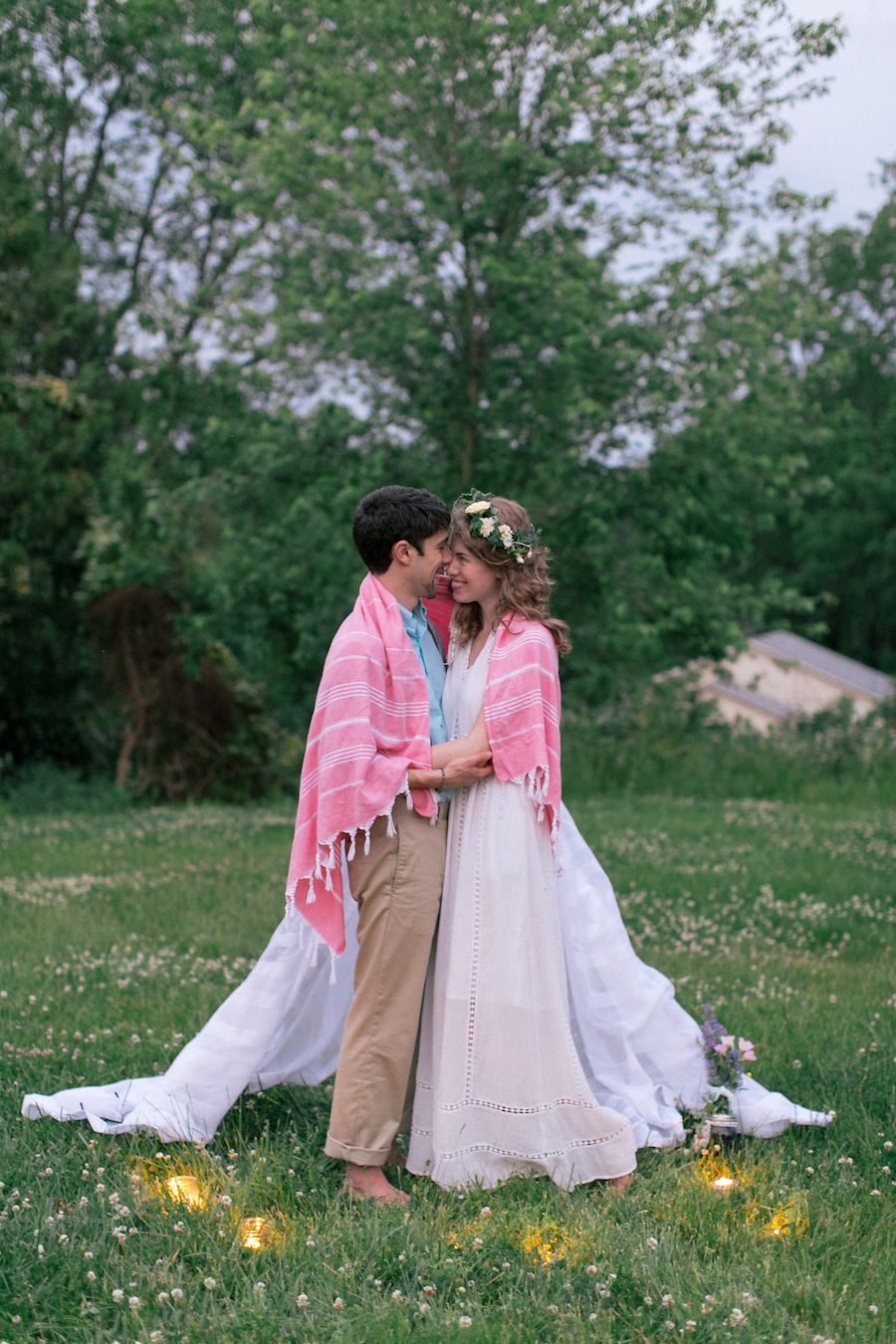 Three and a half years later, they made plans to meet up after work. Hunter employed Elise's friends to bring her back to their alma mater, to a garden on Catholic University's campus. Though Elise was suspicious at first as to why they were there, it wasn't until she saw the six red roses Hunter had set out for her that she knew this was the moment she'd been waiting for. Hunter was so nervous that when he got down on one knee, he forgot to speak for several moments. But thankfully, Elise still said "yes." The happy couple is planning a wedding for July 16, 2016 at St. Louis Parish in Clarksville.