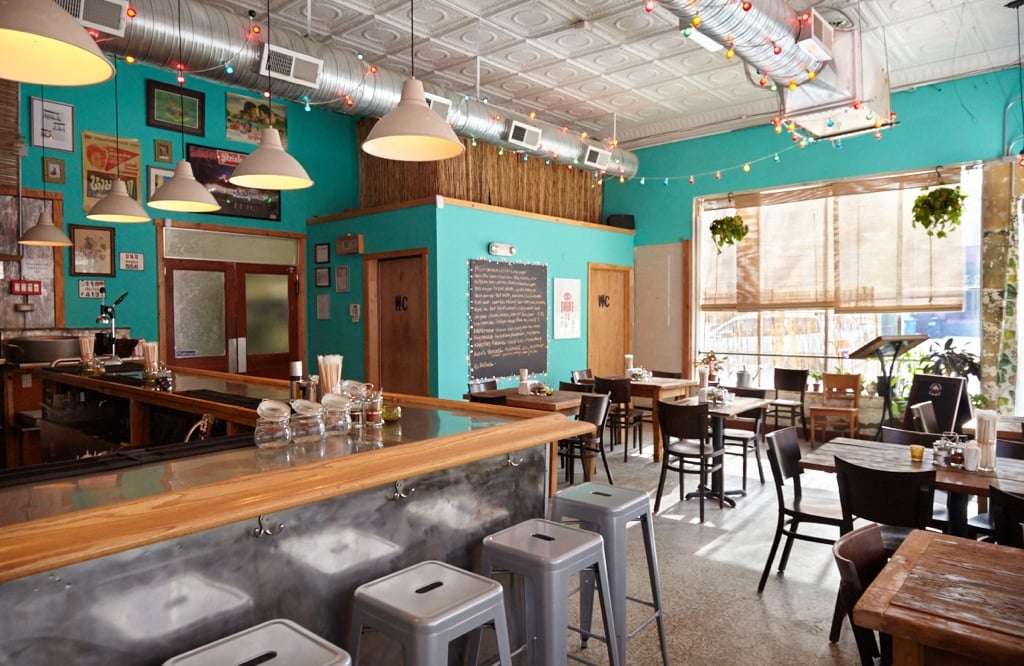 3301 Georgia Ave., NW
Chef Alex McCoy's eclectic Thai restaurant takes cues from his travels across Southeast Asia, evidenced on the menu—comforting khao soi curry noodles and sour sausage-fried rice share space with egg-topped Aussie burgers and Singapore sling cocktails. Reservations are taken at the funky, 39-seat space in Park View, but get there quick—McCoy may move the concept to a permanent Petworth home in September.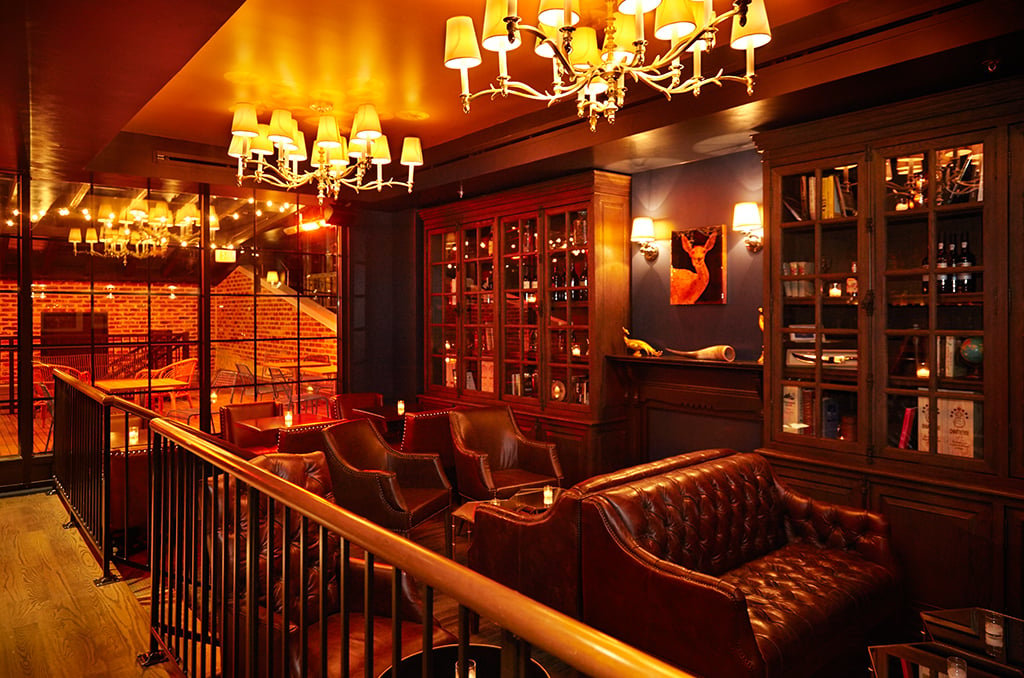 124 Blagden Alley, NW
One of the city's best cocktail bars makes its return, having moved from a nook inside the Passenger (now closed) to an atmospheric space in Blagden Alley about the Dabney. Head bartender J.P. Fetherston leads three and five-cocktail journeys paired with snacks in the stately Tasting Room, while a-la-carte sips and spirits can be sampled in the Library. Look for an outdoor Punch Garden in the spring.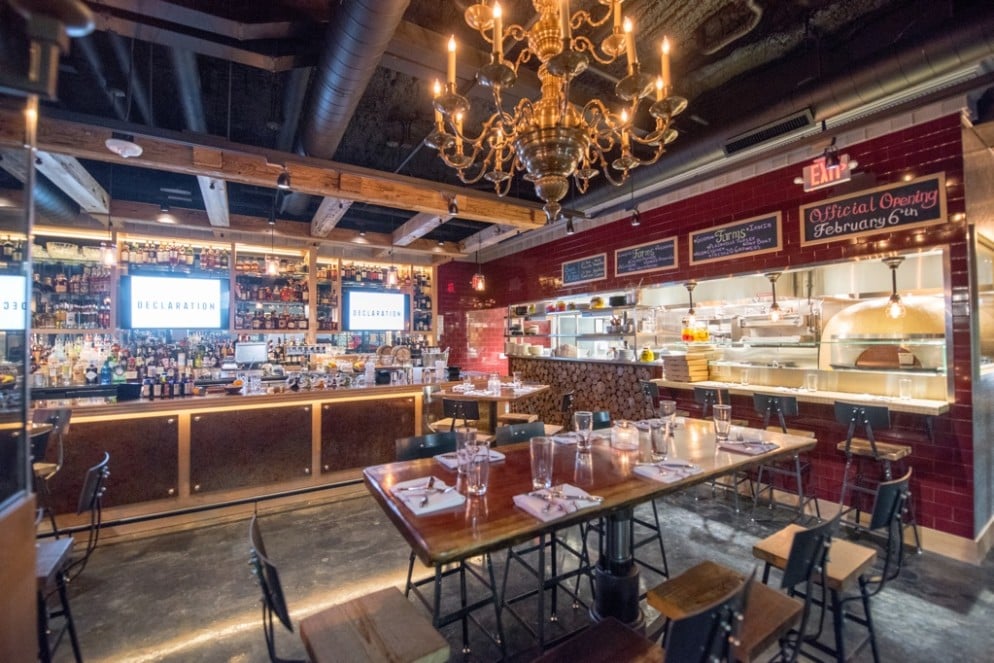 804 V St., NW
The newest theme restaurant from presidentially-obsessed restaurateur Alan Popovsky (Lincoln, Teddy & the Bully Bar) just debuted in Shaw. Thin-crust pizzas with toppings that pay homage to the original 13 colonies are at the center of the menu, rounded out by a few iconic American dishes (wings, cheesesteak) and riffs on classic cocktails. Fun fact: the restaurant is 1776 square feet.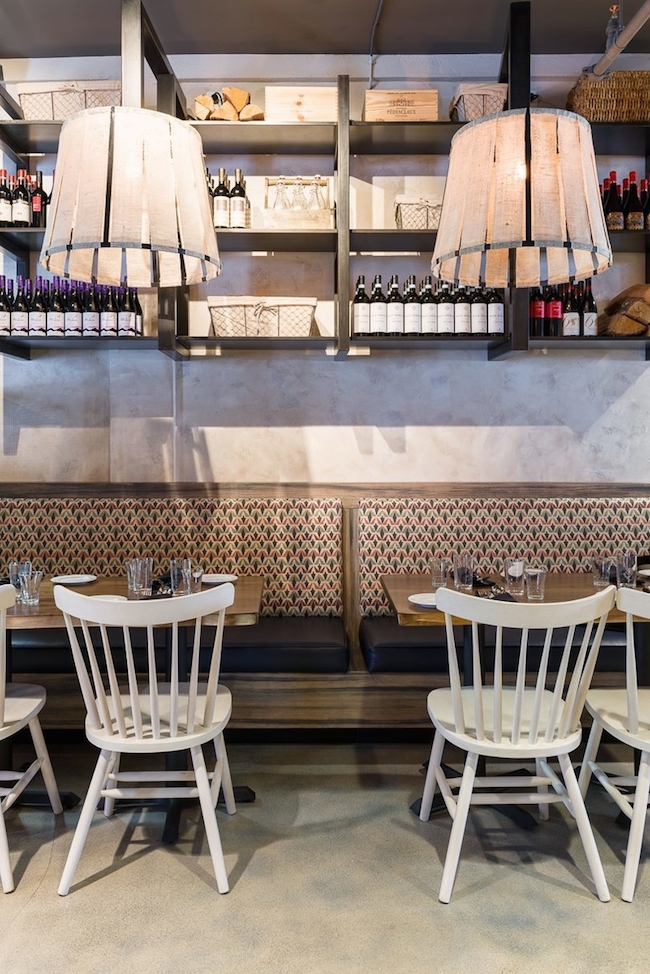 600 Montgomery Ave., Alexandria
The team behind Hank's Oyster Bar gets into the pasta game with a rustic Italian restaurant in Old Town. Over 15 varieties of homemade noodles and stuffed pastas such as linguine with clams or duck ravioli can be ordered by the bowl, or as part of a carb-tastic three-to-five-course tasting. A cozy lounge is the place to sip vino and snack on crostini or charcuterie boards.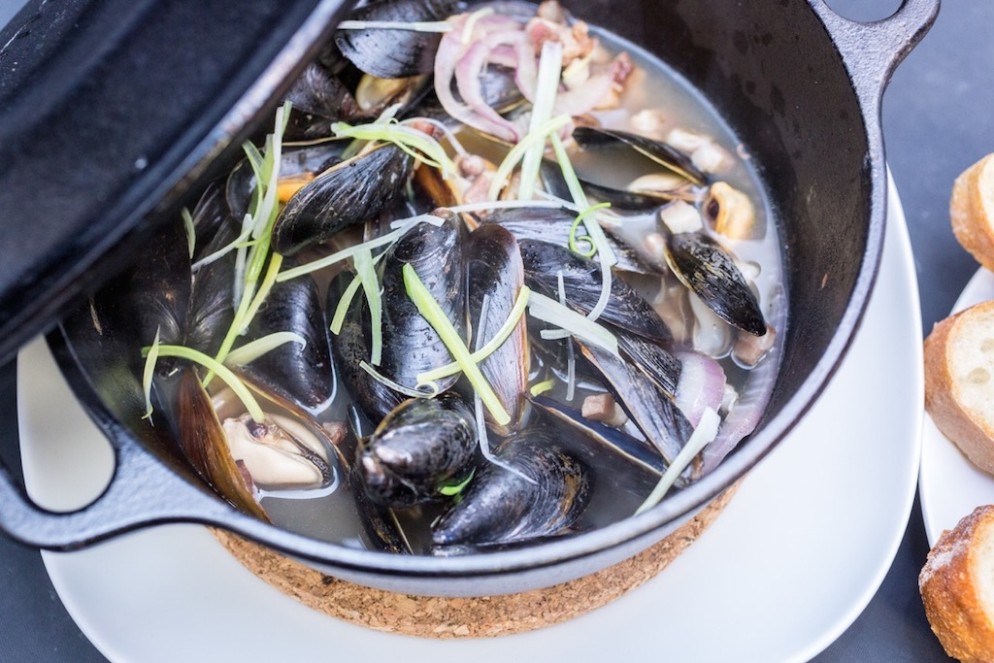 1336 U St., NW
Eclectic pots of mussels, crab cakes, burgers, and more American bistro fare are the focus of this four-story tavern from the Mission and Mason Inn owners. Dinner is currently served in a first-floor dining room, though you'll want to check out the covered year-round rooftop for drinks, as well as brunch come spring.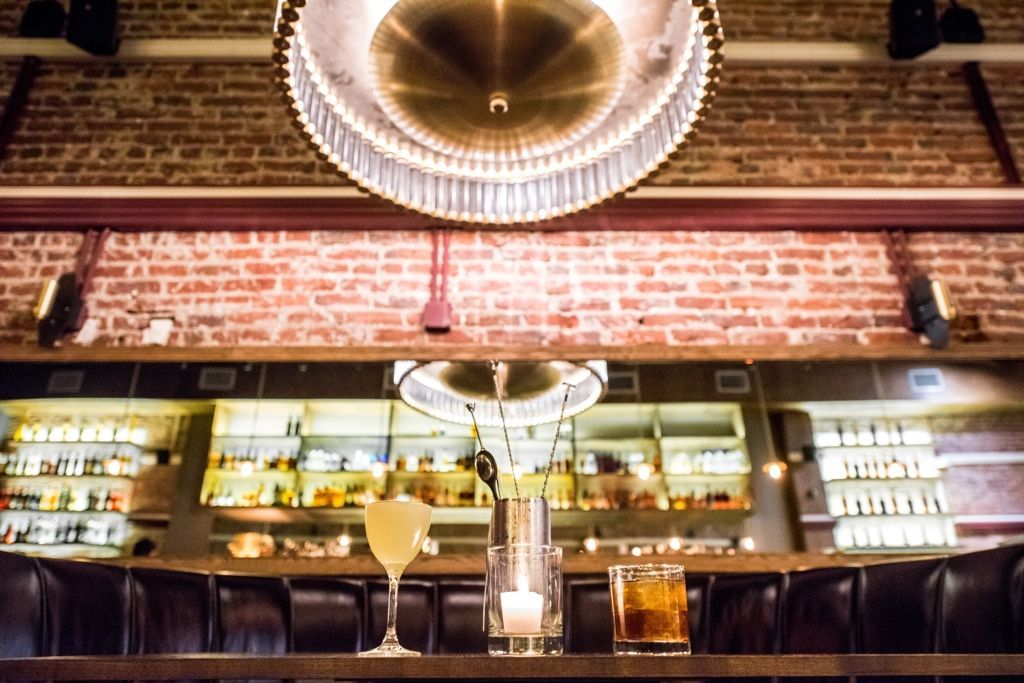 2017 14th St., NW
New York based-nightlife entrepreneurs are behind this retro-inspired bar in the former Jin Lounge space, as well as two cocktail bars in Manhattan (the Rum House, Ward III). Try the house special, the Q+G, mixed with Brugal Añejo rum, Cutty Sark Prohibition Scotch, small-batch vermouth, and Pok Pok tamarind vinegar. A food menu will begin later this year.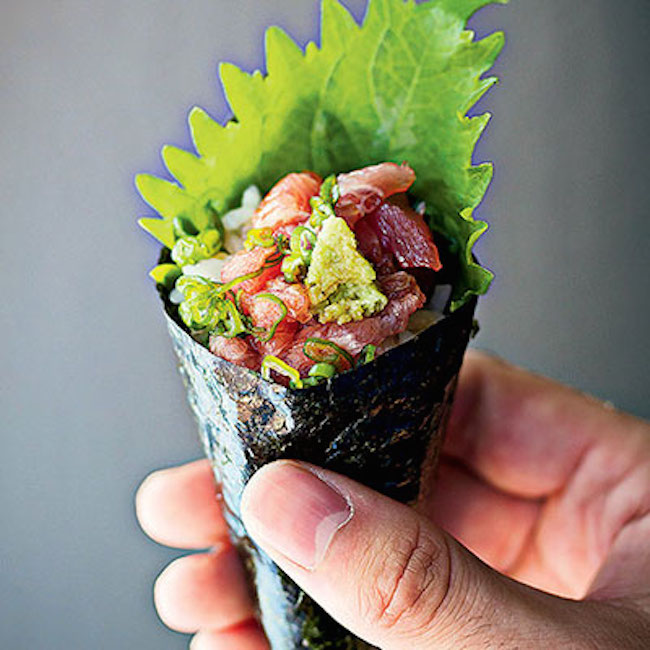 2100 Connecticut Ave., NW
Sushi Capitol chef Minoru Ogawa expands to Kalorama with a Japanese restaurant in the former Pines of Florence space, which just started accepting reservations for dinner on February 1. If the traditional sushi and Japanese fare is anything like the Capitol Hill sister restaurant, you're in for a great meal.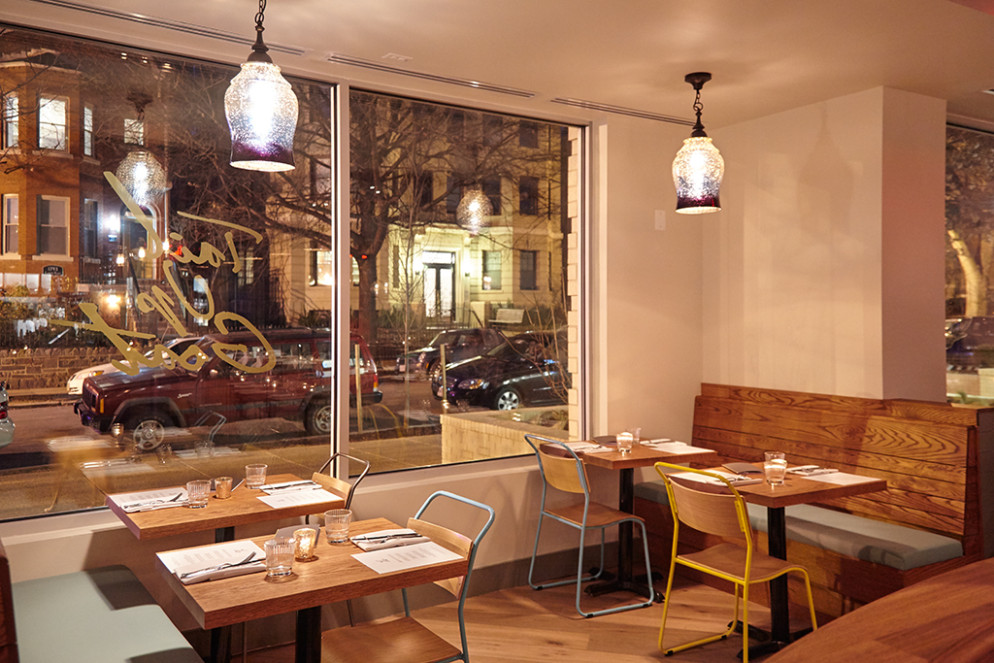 1827 Adams Mill Rd., NW
Three Komi and Little Serow alums are behind this warm Mediterranean eatery in Adams Morgan, housed in the new Adamo development. Chef Jon Sybert, a Komi sous-chef for nearly nine years, focuses on house-made breads and pastas, and rustic dishes such as spiced lamb ribs with yoghurt, sumac onions, and herbs. Island themes continue to the 16-seat bar, where you'll find unsual sips such as Tepache, a fermented pineapple drink.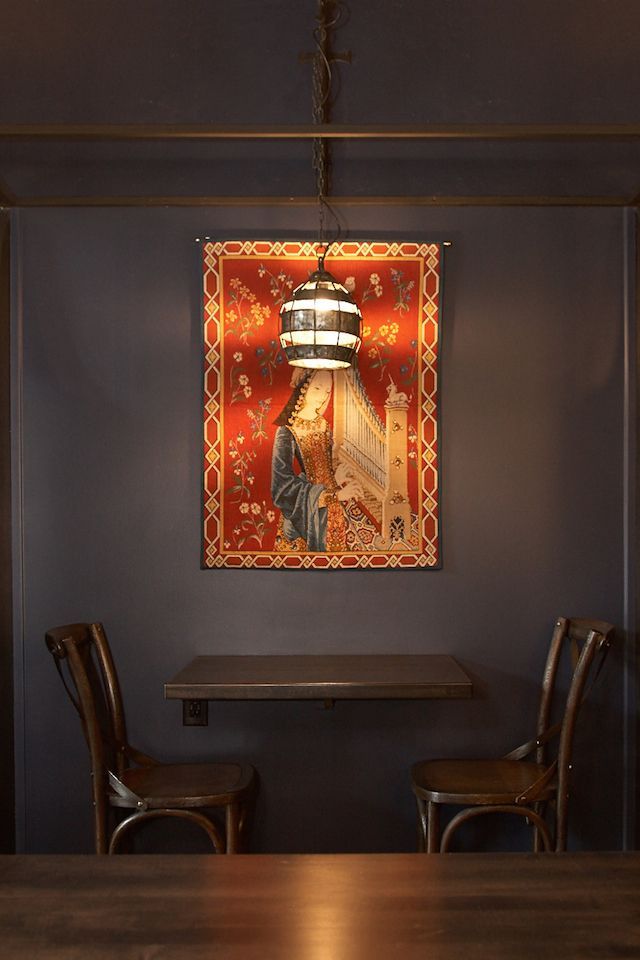 819 Upshur St., NW
Hank's Oyster Bar restaurateur Jamie Leeds is behind Petworth's newest neighborhood bar, housed in a former church. The lineup leans more towards the sinners than saints, with creative libations like a mezcal negroni and jalapeno-infused Singapore sling, though a fun menu of stomach-padding snacks (onigiri rice balls, soft pretzels) may curb the debauchery. Look for two rounds of happy hour, early and late.
1206 Wisconsin Ave., NW
The team behind Birch&Barley, Churchkey, and Bluejacket Brewery launches another beer-centric bar/restaurant, this time built around Belgian drinking culture. You won't find ubiquitous bottles of Chimay and Delirium Tremens on the list of 50 drafts and 300-plus bottles, which instead hones in on small Belgian producers, as well as Old World wines and European spirits. Drinkers can linger upstairs in a Bavarian-style barroom, while former PS7's chef Peter Smith dishes up Belgian, Danish, and French fare in a cozy first-floor dining room.