For their September wedding, Rhiannon DeFord and Corey Weidmann decided to make a theme of it, including antiques and skulls to create a dark, rustic setting. Their day was captured in the photos below by Asa Orrin-Brown.
Like B&G on Facebook | Follow B&G on Instagram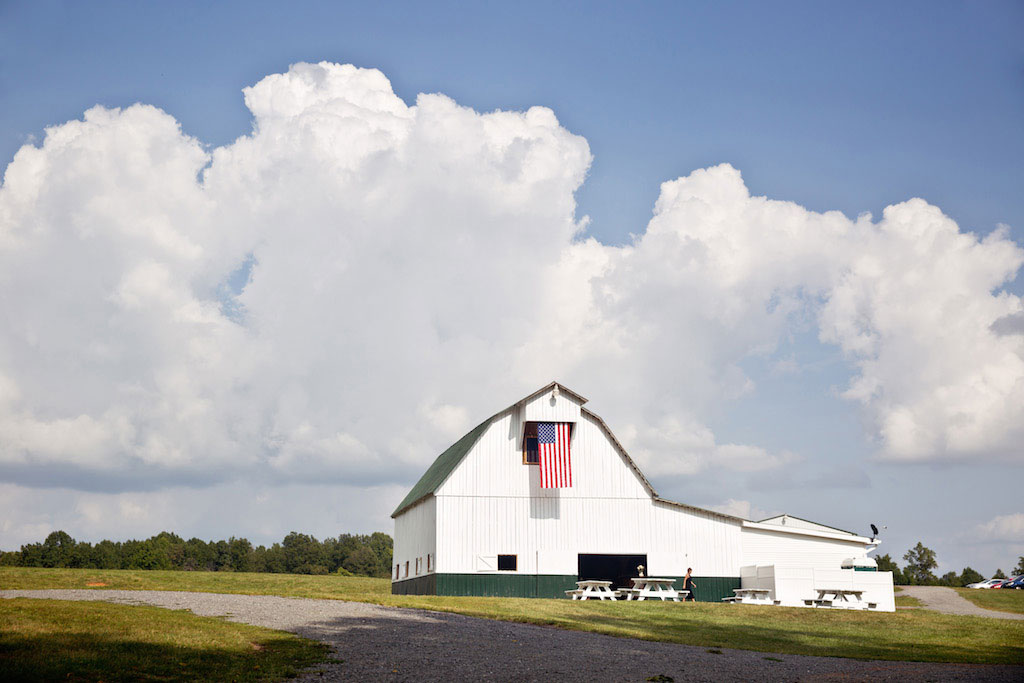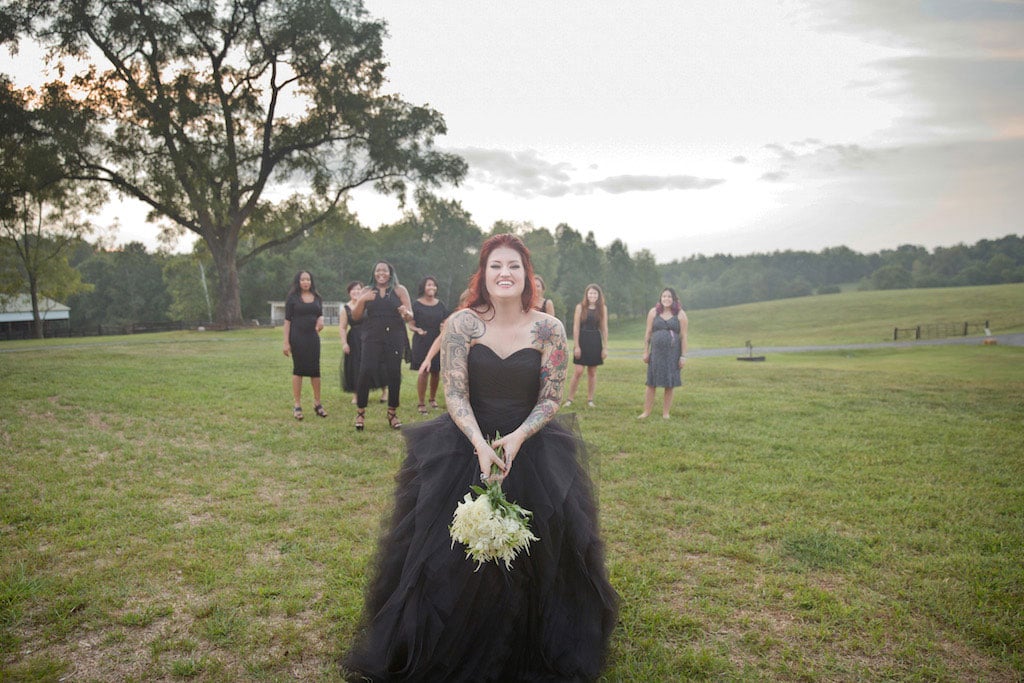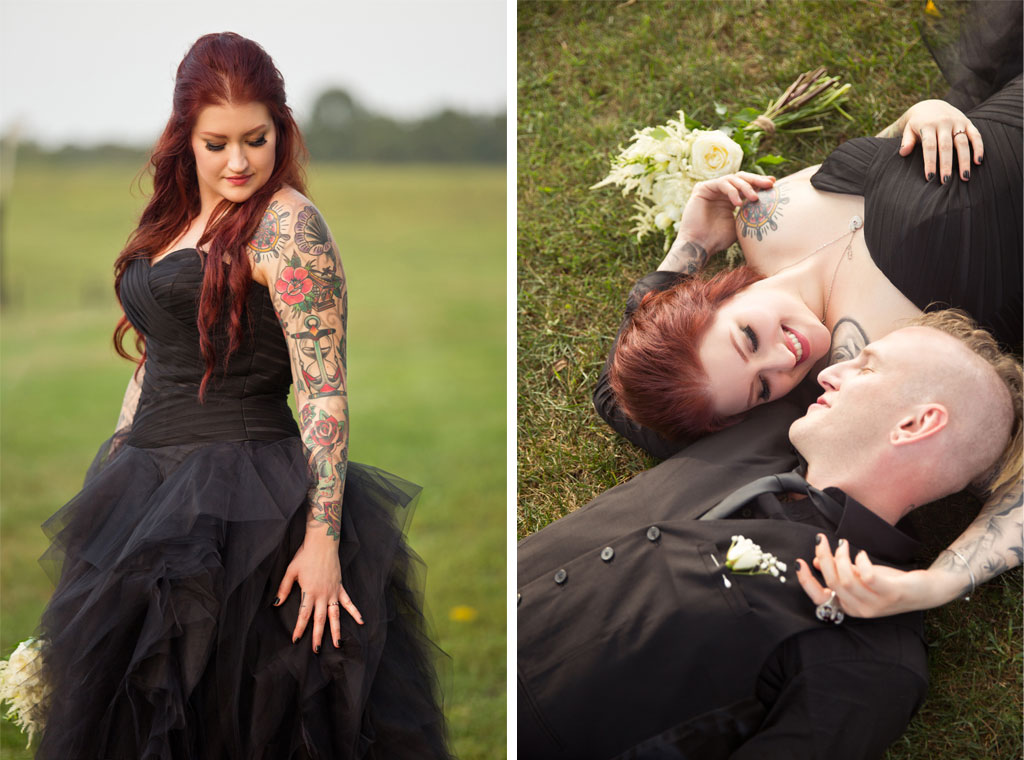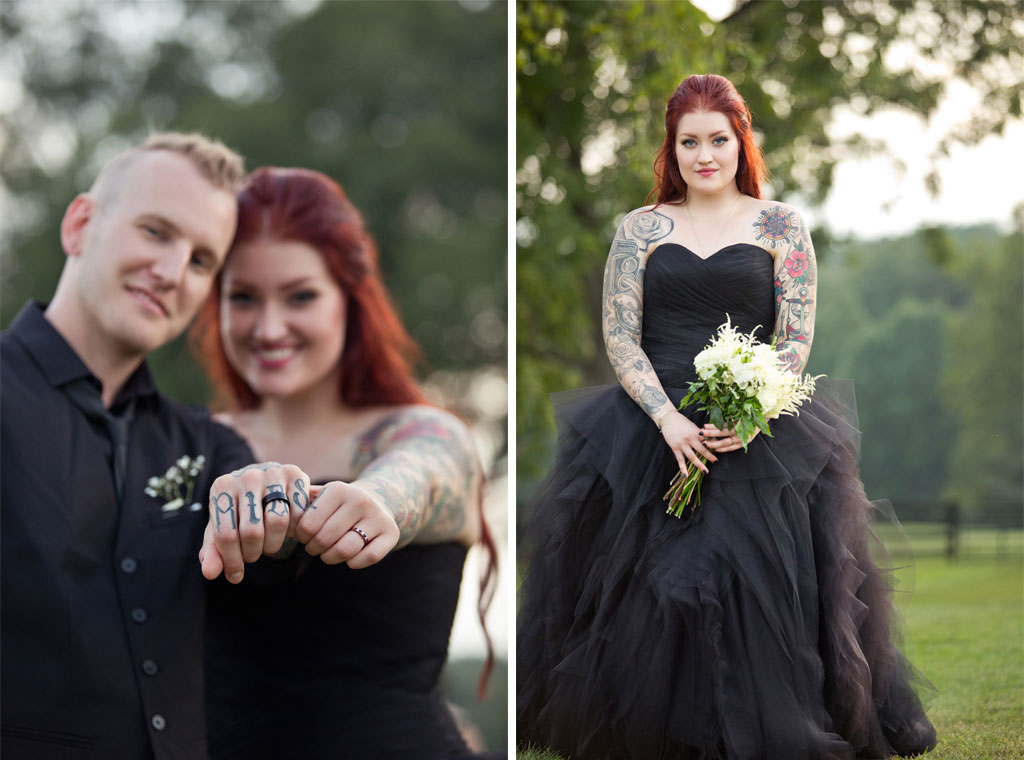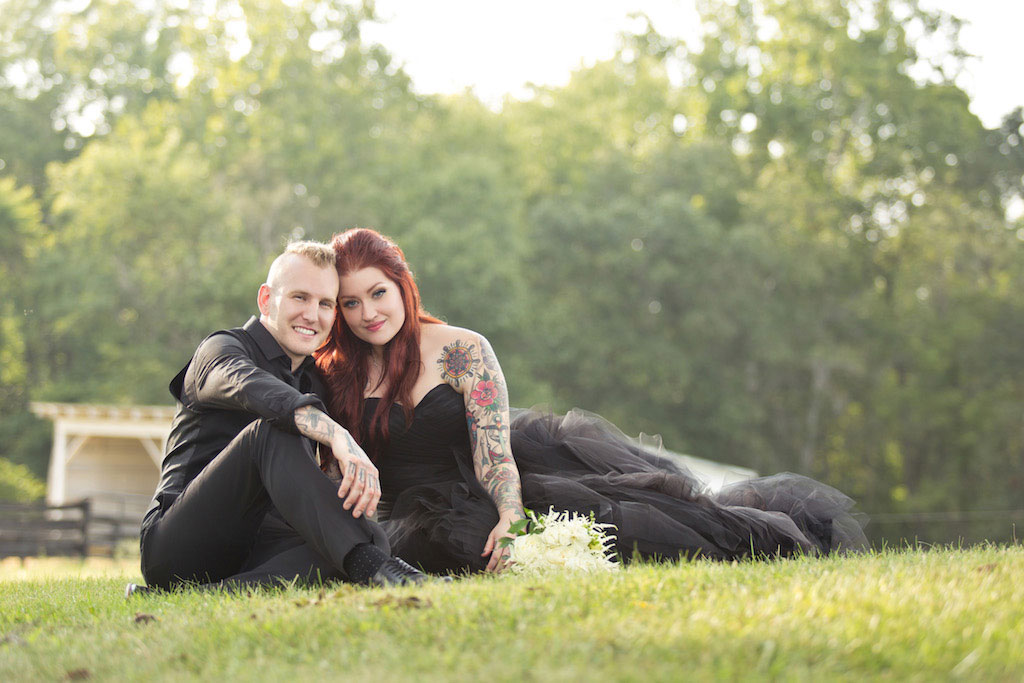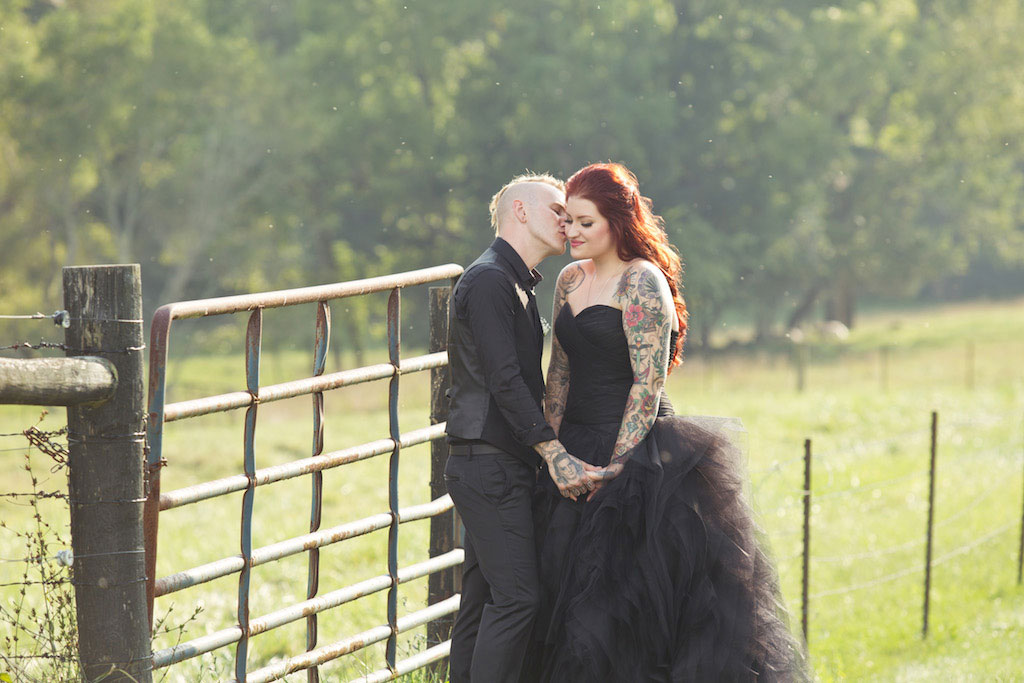 Rhiannon and Corey's relationship followed the hierarchy of modern technology: they first met on Tinder, then started emailing, then calling, and then they Skyped. A month after their first interaction, Rhiannon and Corey met in person. Corey drove from his home in Culpeper to meet her in Arlington, where the two walked around her neighborhood and talked for hours. We both knew after our first date that there was something seriously beautiful and real between us," says Rhiannon. "We've been inseparable ever since."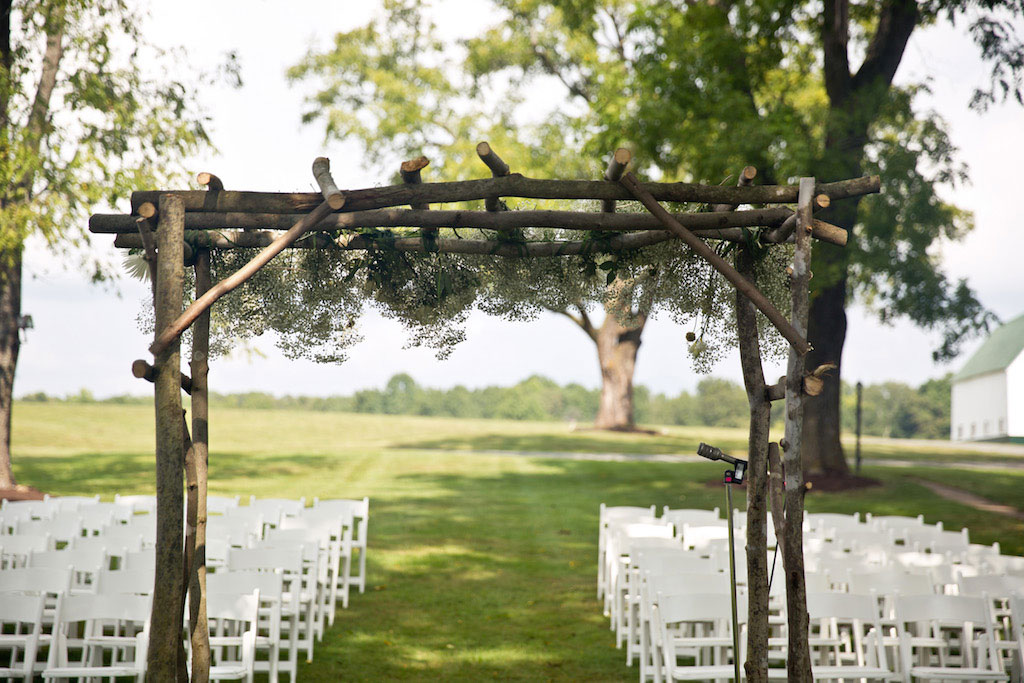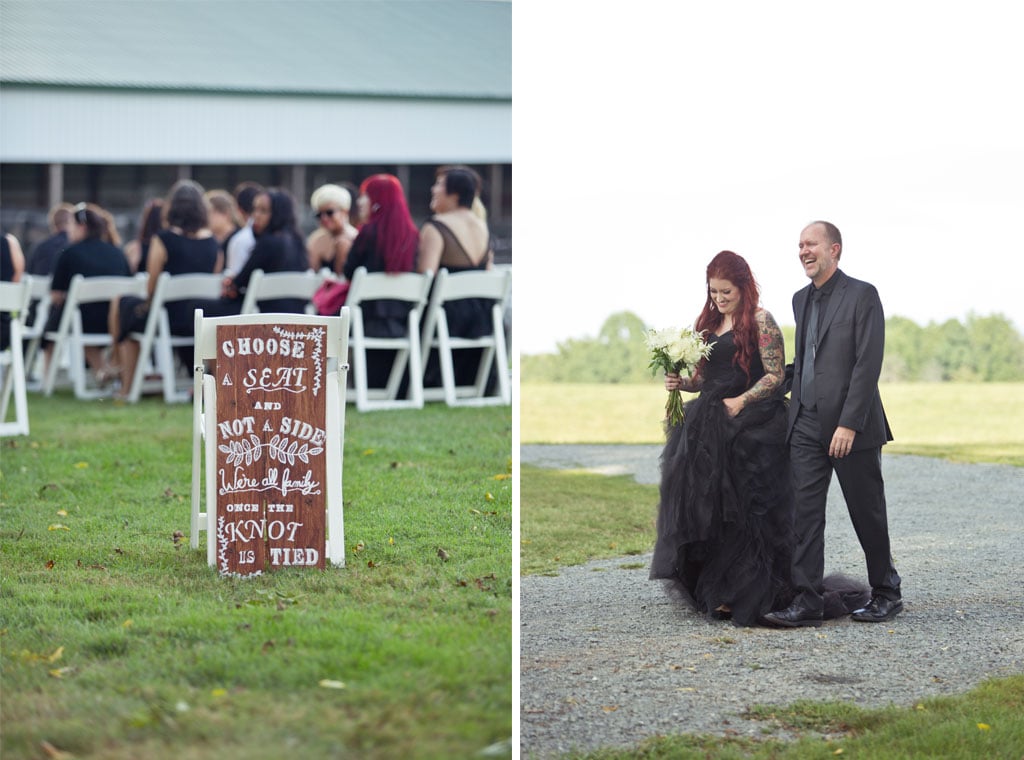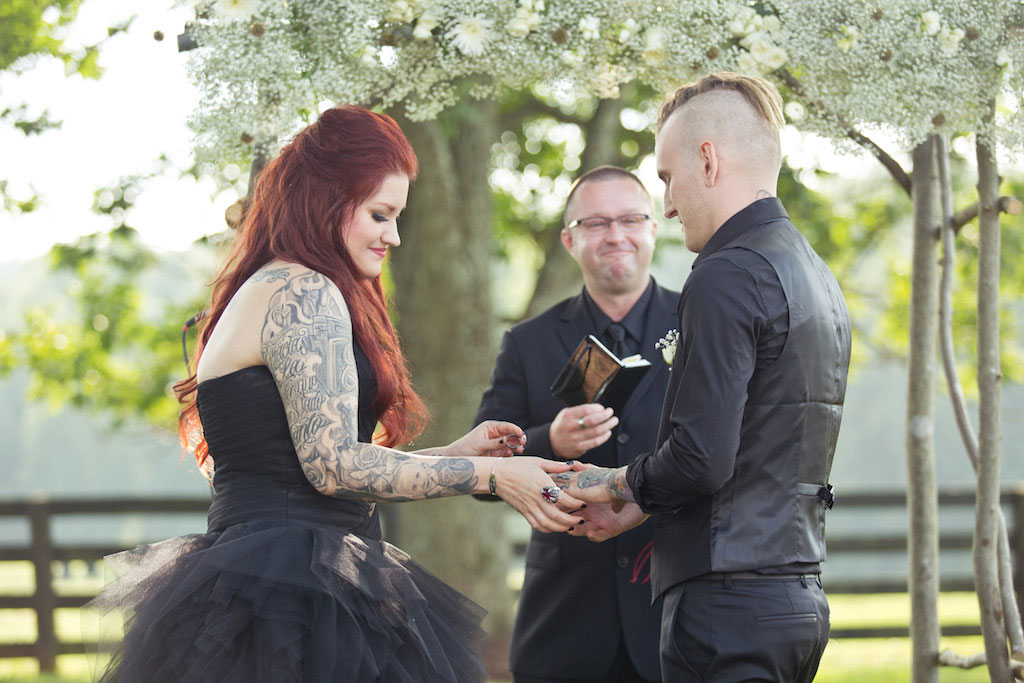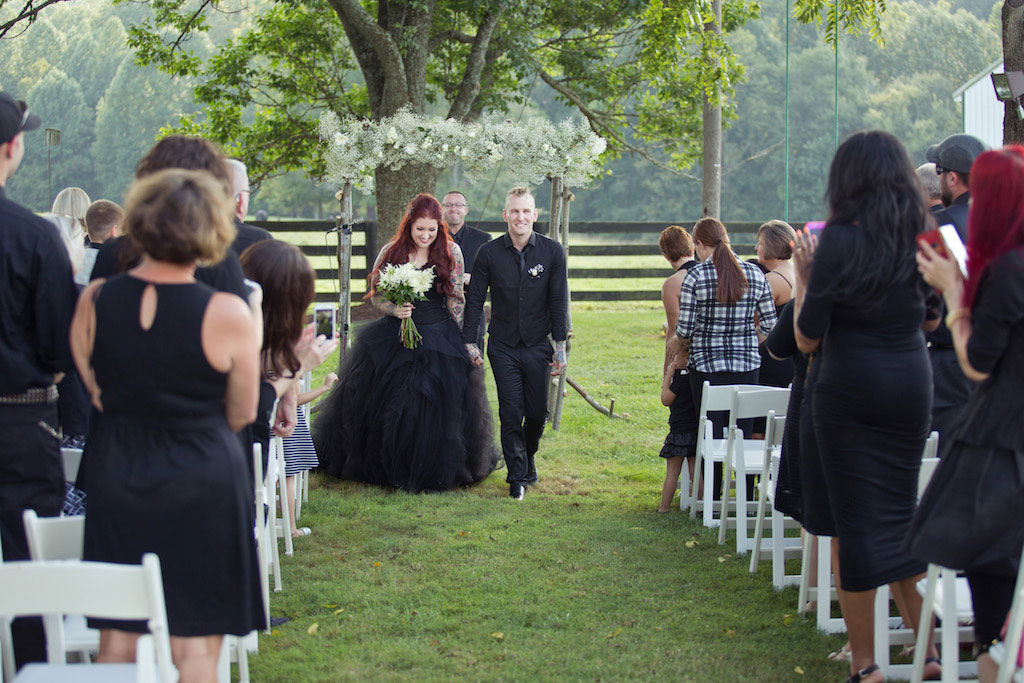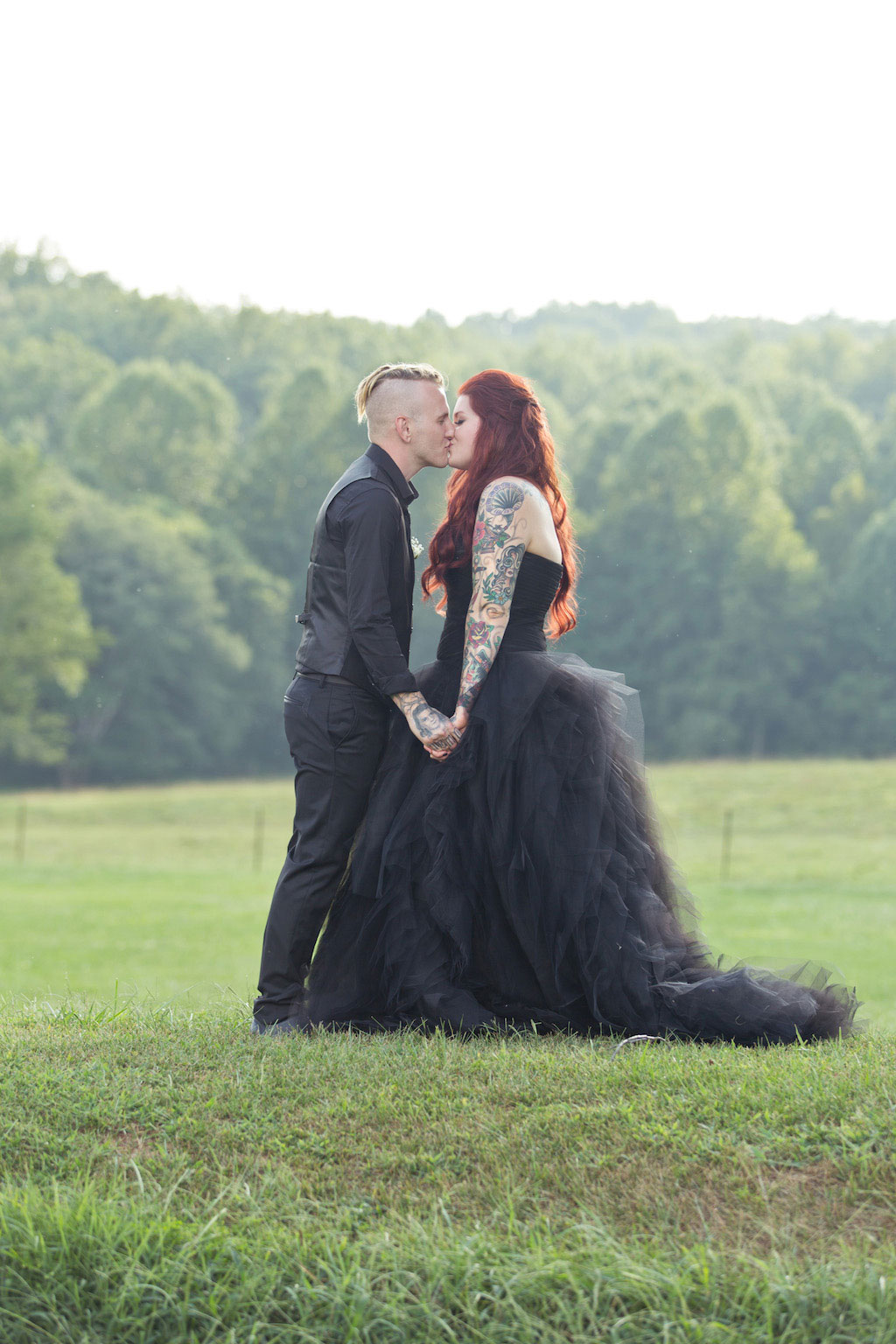 Six months later, the two were in Indiana visiting Rhiannon's relatives. While they were walking through Rhiannon's aunt's backyard, Corey surprised her by getting down on one knee and asking her to be his wife.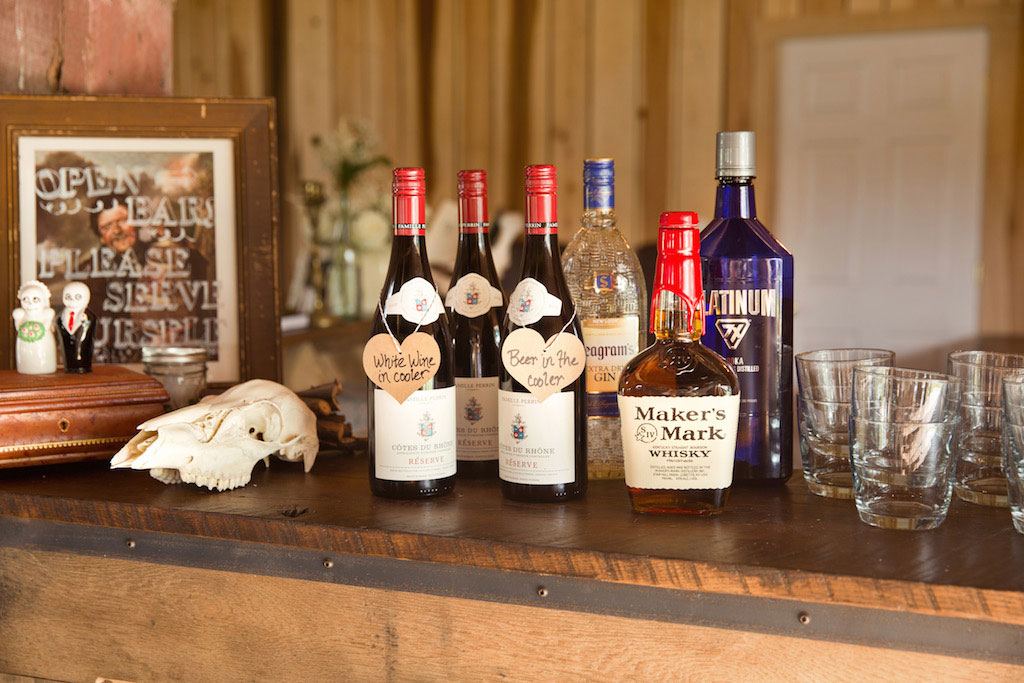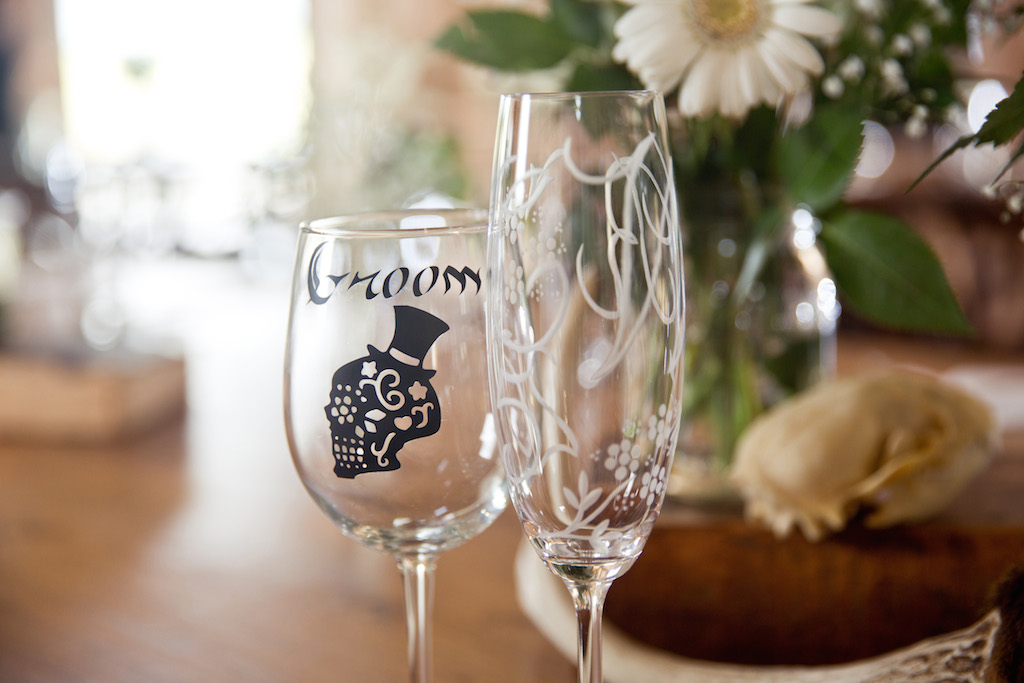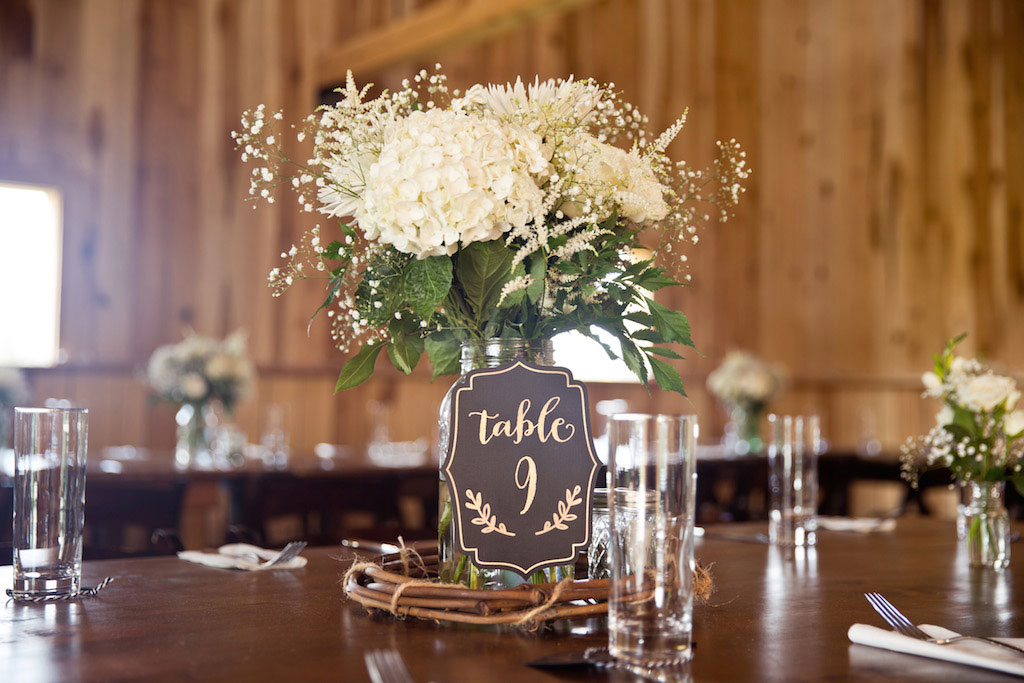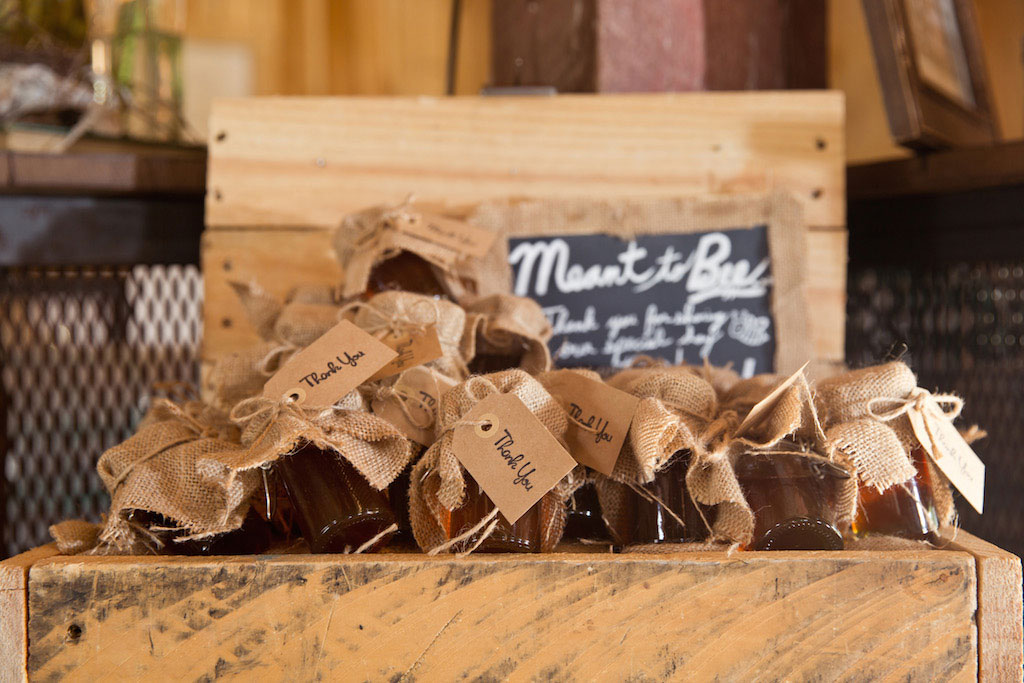 For their farm wedding in Culpeper a year later, they planned an antique-themed wedding using items from their personal collection, including animal skulls and books from the 1900s. For the big day, the bride wore a black dress, and they requested that their guests dress in black to match.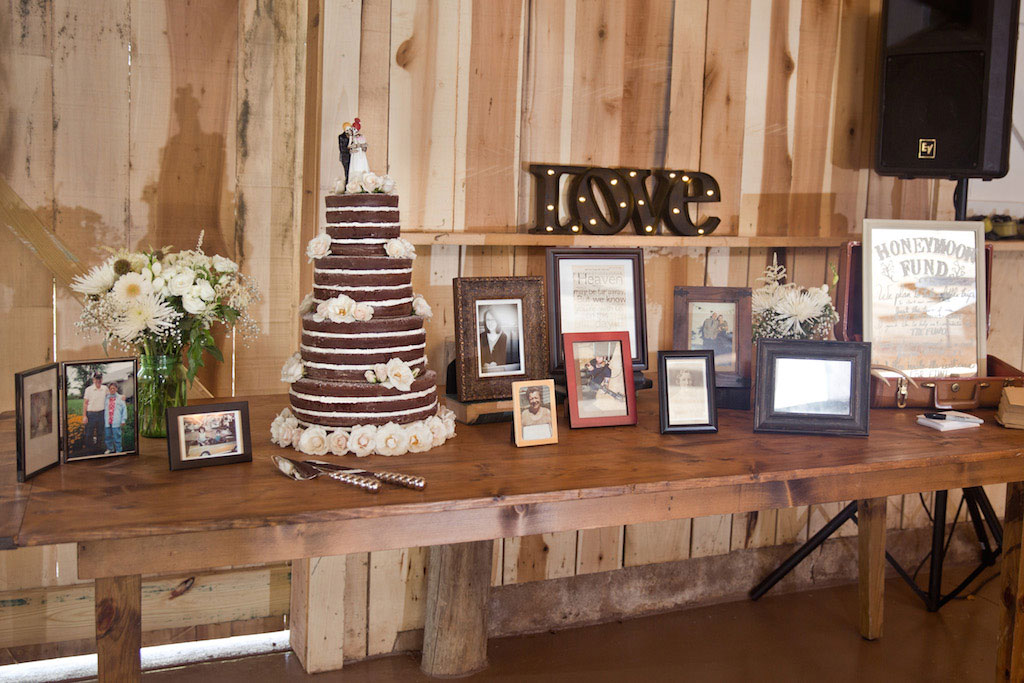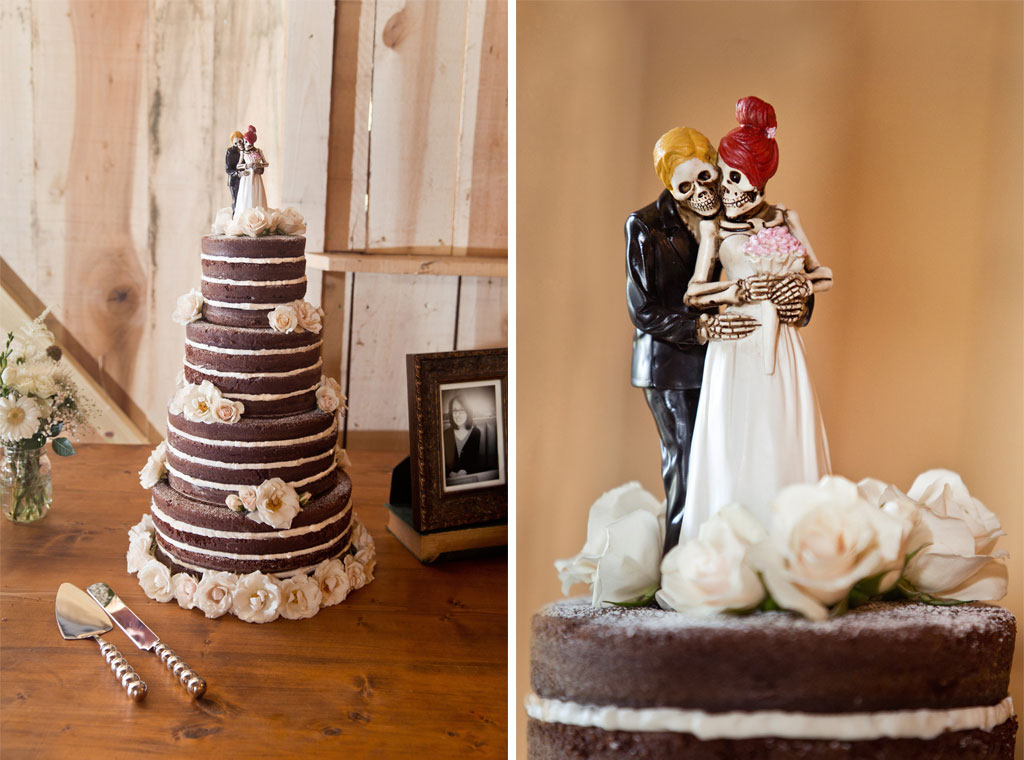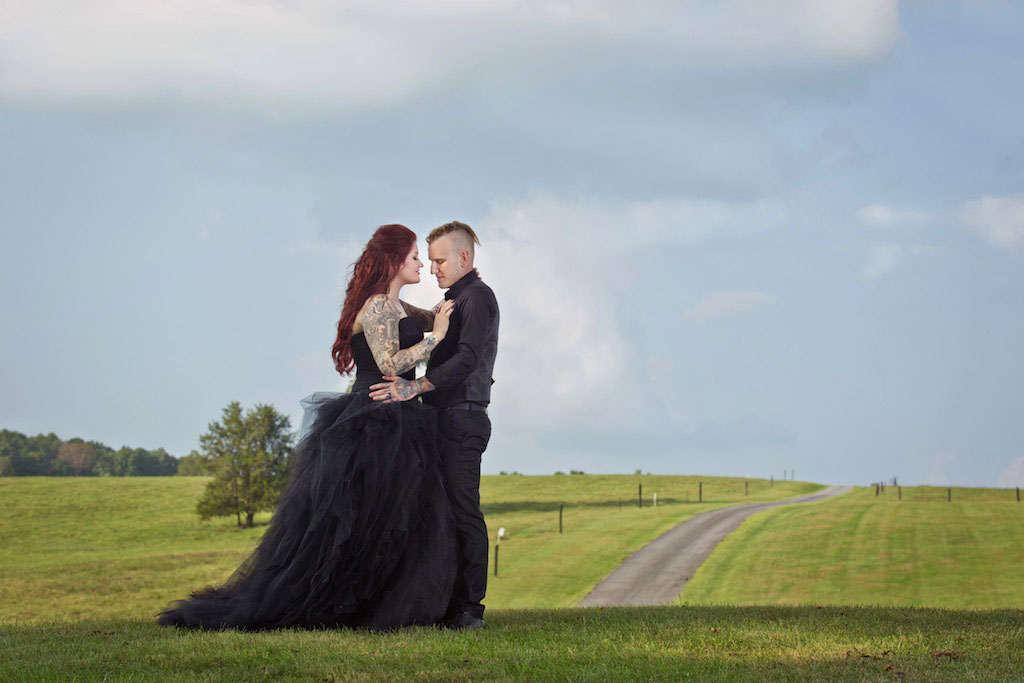 Their rustic reception decor included burlap fabric and Mason jar flower vases filled with white roses and hydrangeas. Their dark chocolate naked cake was topped with a pair of intertwined skeletons, and the music for the reception, which the bride and groom hand-selected themselves, was filled with disco and funk songs. 
 VENDORS
Venue: Rock Hill Farm | Photographer: Asa Orrin-Brown | Bride's Gown: Couture de Bride by Tova Marc | Groom's Attire: Asos | Cake: Meg Anderson | Flowers: Flower Muse | Caterers: Friends of the couple | Music/Entertainment: Robbie Cash | Invitations: Paper Source | Cake Topper: Etsy
Wedding planning generally starts with the venue. Find yours with the help of our vendor guide.