When it comes to your wedding, the day should reflect you and your spouse-to-be. Lydia Omardin and David (Dave) Akulian did an excellent job of bringing together their fun personalities, her Malaysian culture, and special additions by friends and family that made the wedding not only beautiful, but personal. Their day was captured in the photos below by Jennifer Domenick of Love Life Images.
Like B&G on Facebook | Follow B&G on Instagram
When Lydia joined Tinder, she set a policy for herself that she wouldn't message back and forth with someone for more than three days without an invitation to meet up in person. So when Dave suggested that they meet up for drinks at Kapnos on the third day they'd messaged, Lydia agreed. During their date, as soon as she joined him at the bar, Dave ordered food that kept them hanging out for hours.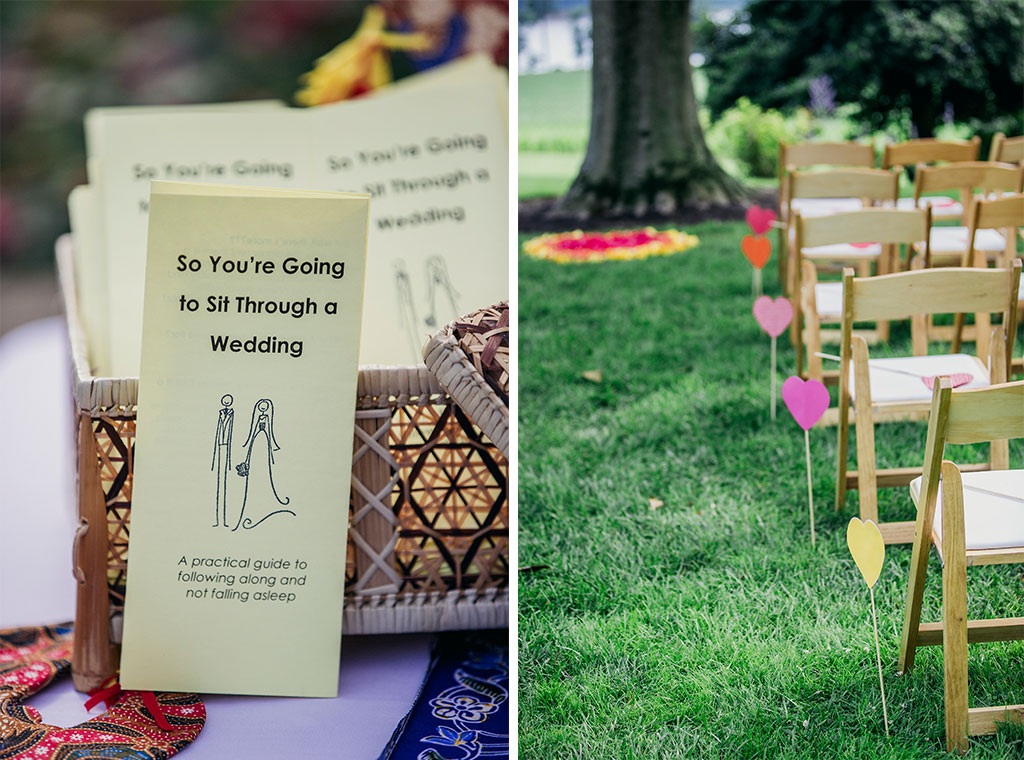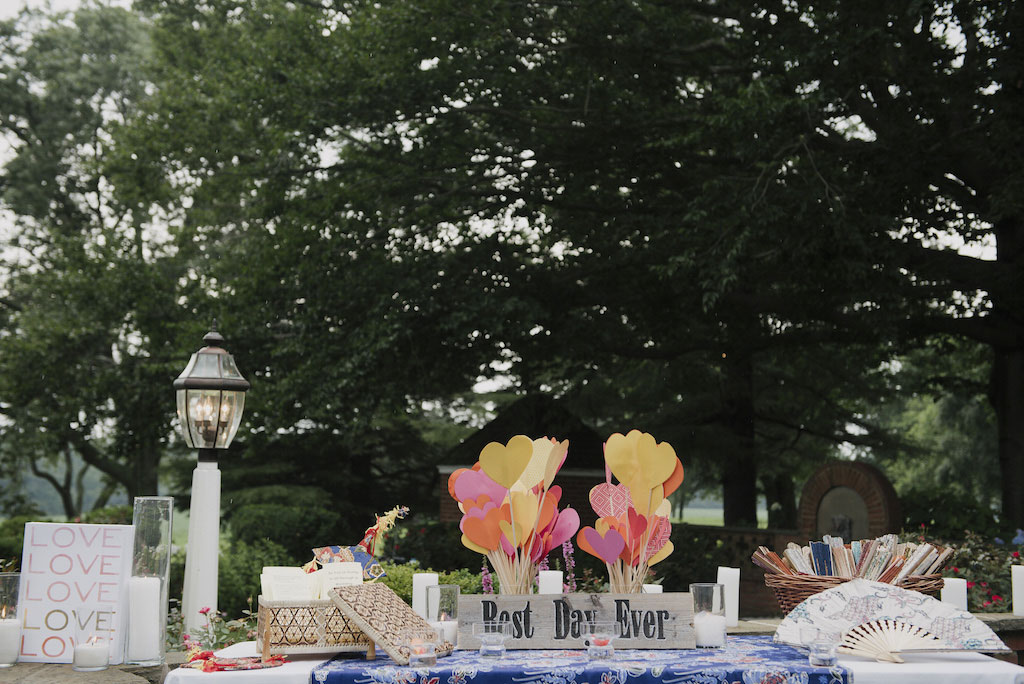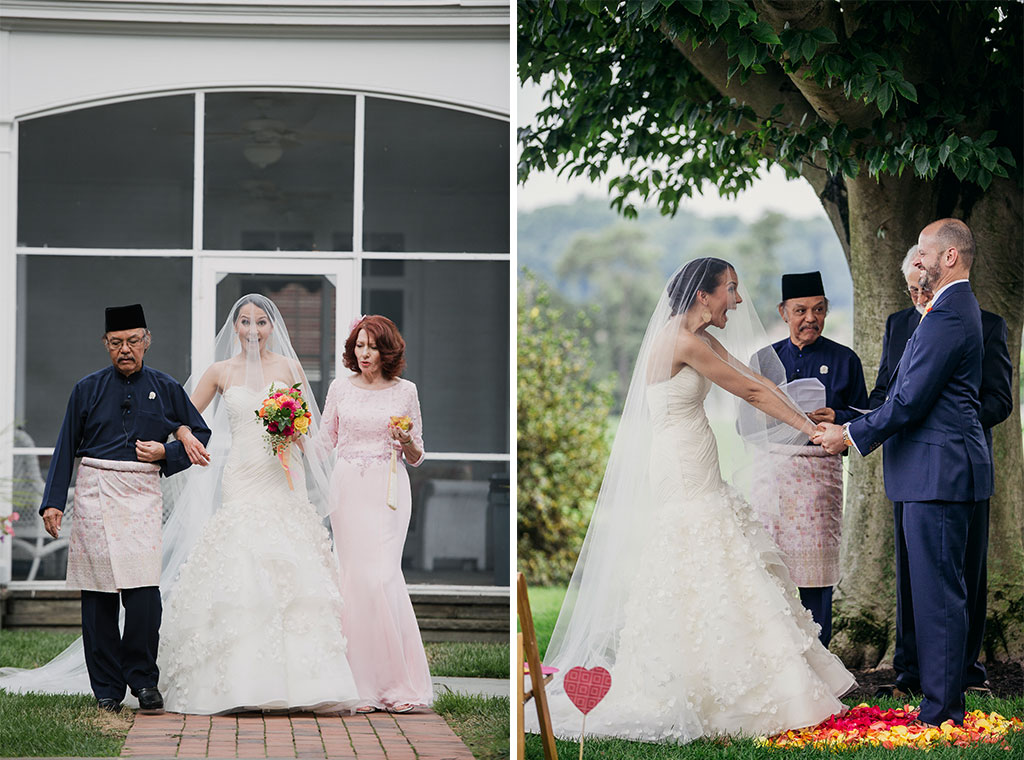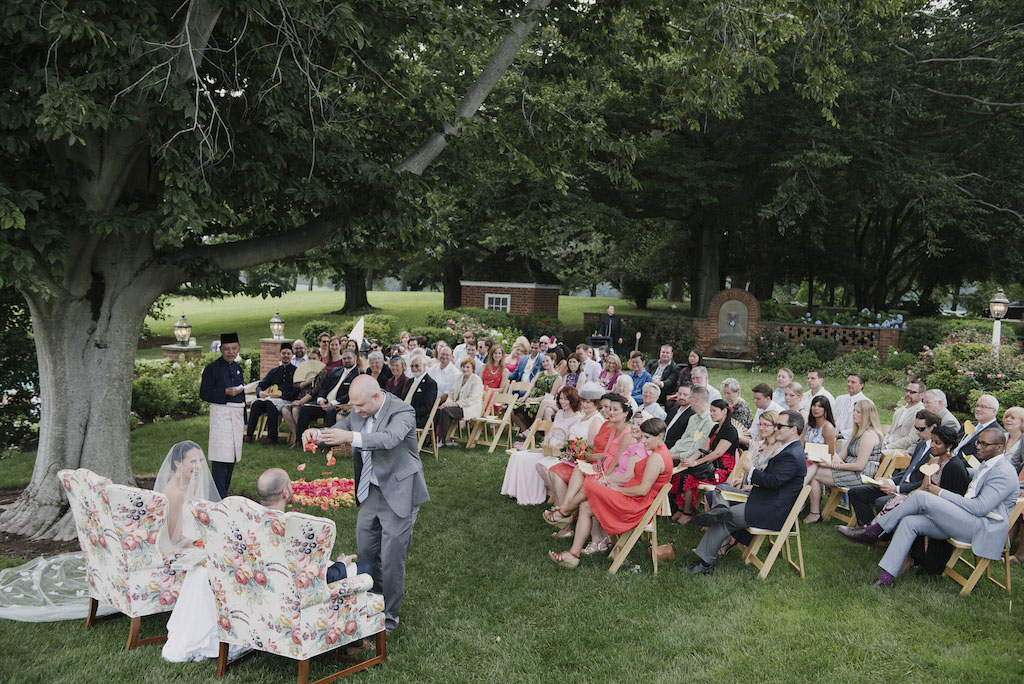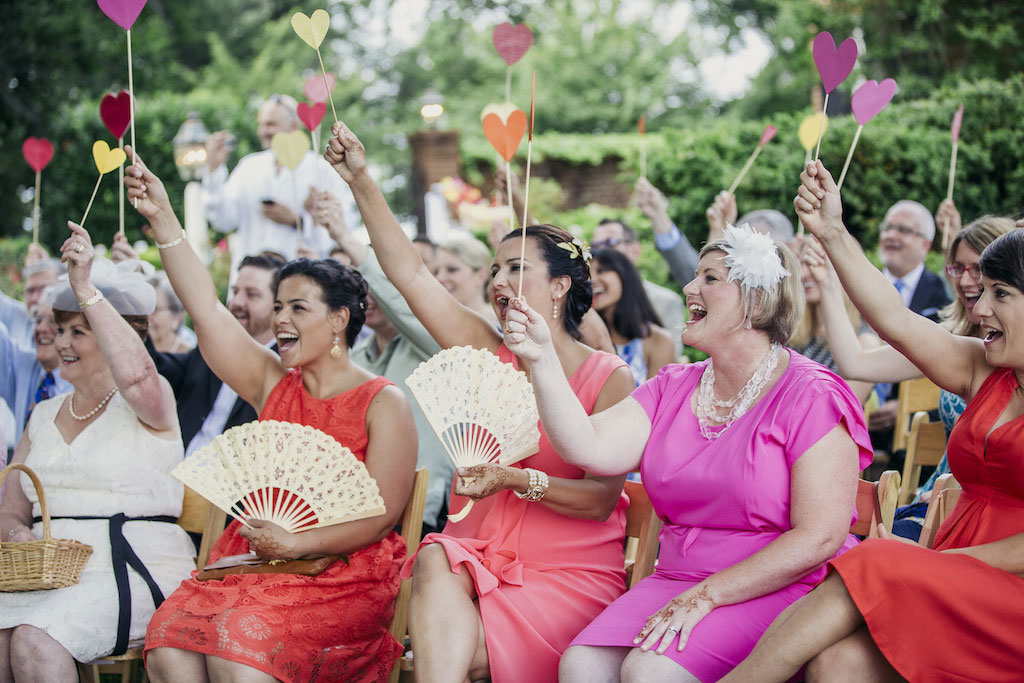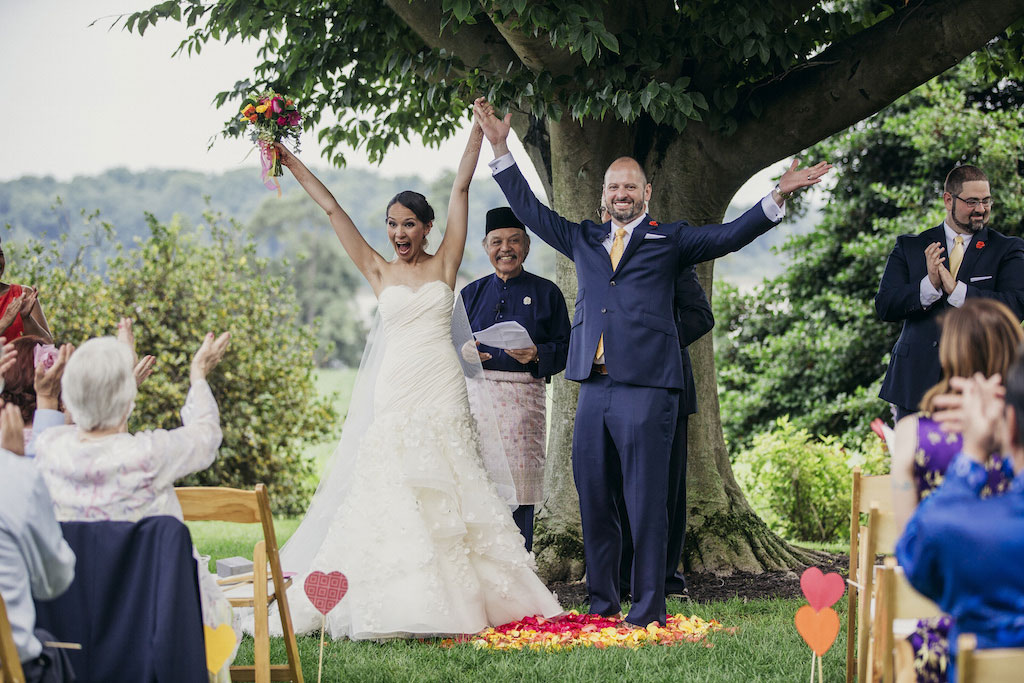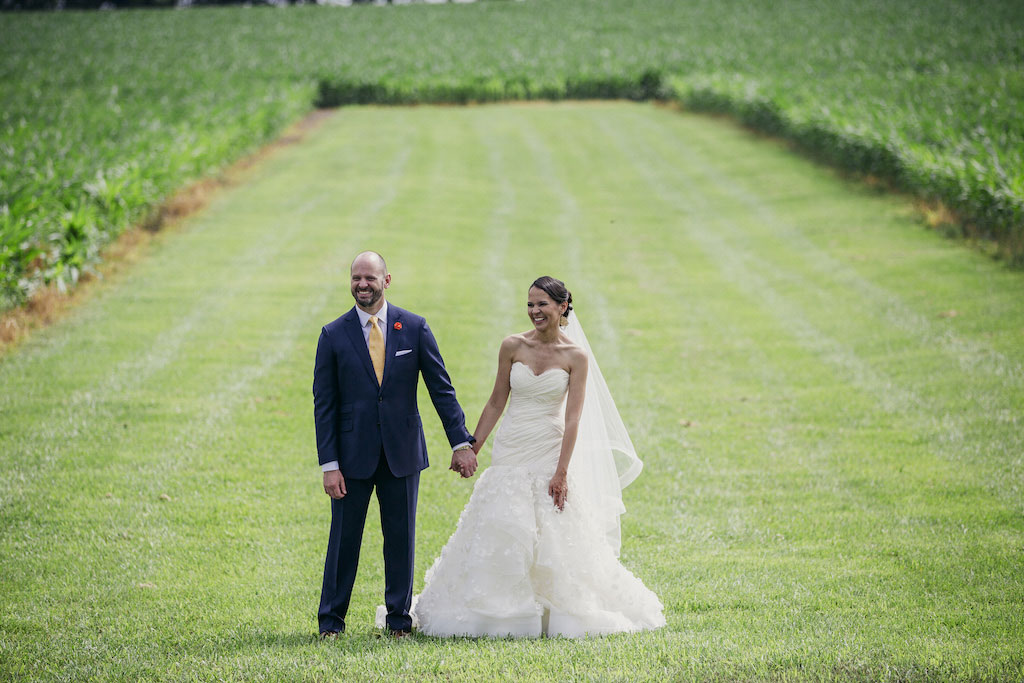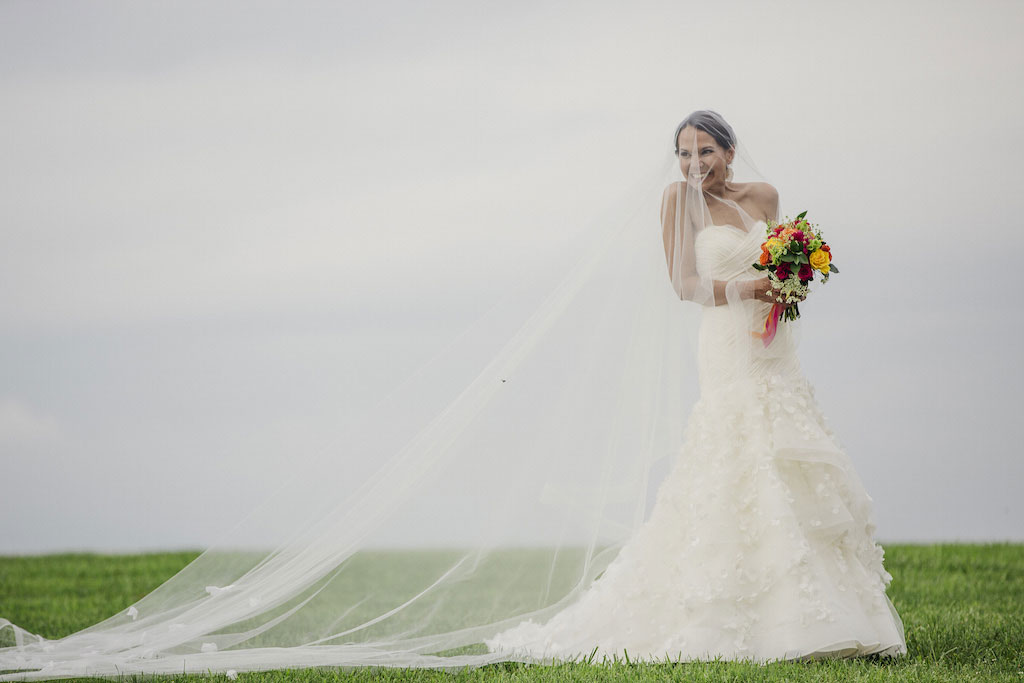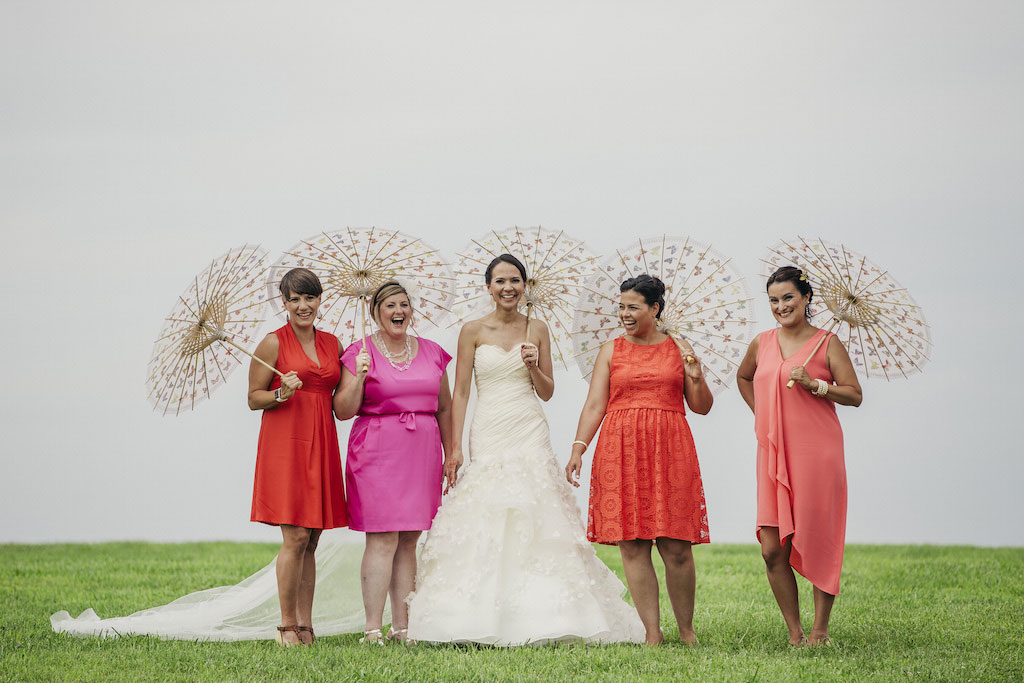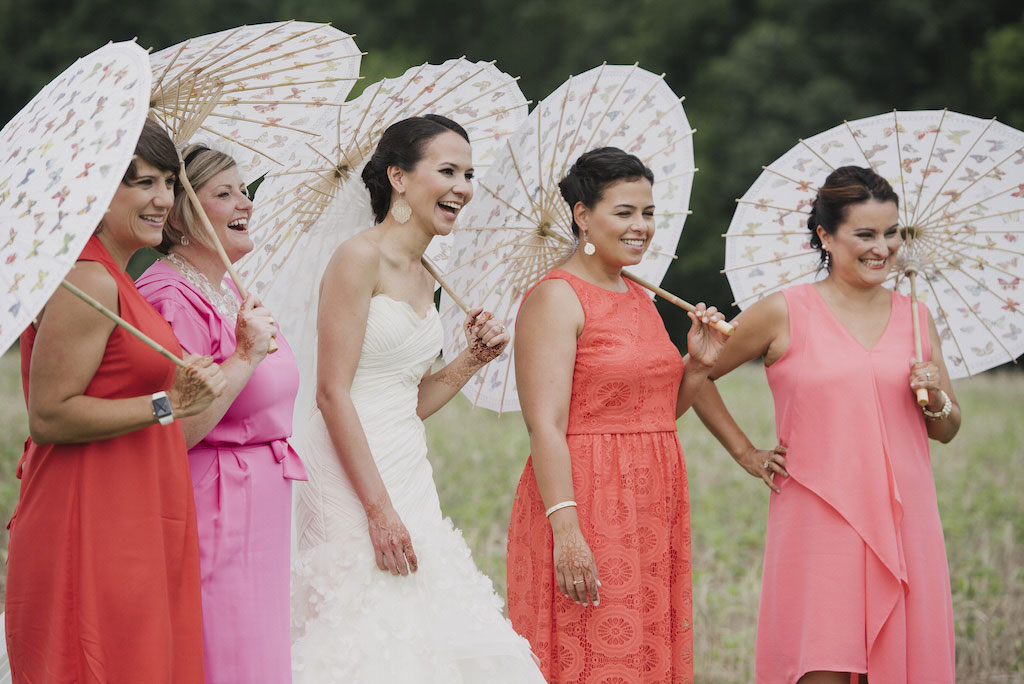 Ten months later they were on a trip to Myanmar with Lydia's parents. Dave suggested that the group visit a large temple in Bagan which would give them 360-degree views of the city below. Lydia's parents waited below as Dave and Lydia hiked a steep staircase to reach the temple, where Dave searched for a secluded spot for them to stand. Though Lydia was confused when Dave asked her to join him in a part of the temple that had an undeniably worse view, all concerns were cleared when Dave got down on one knee and asked her to marry him.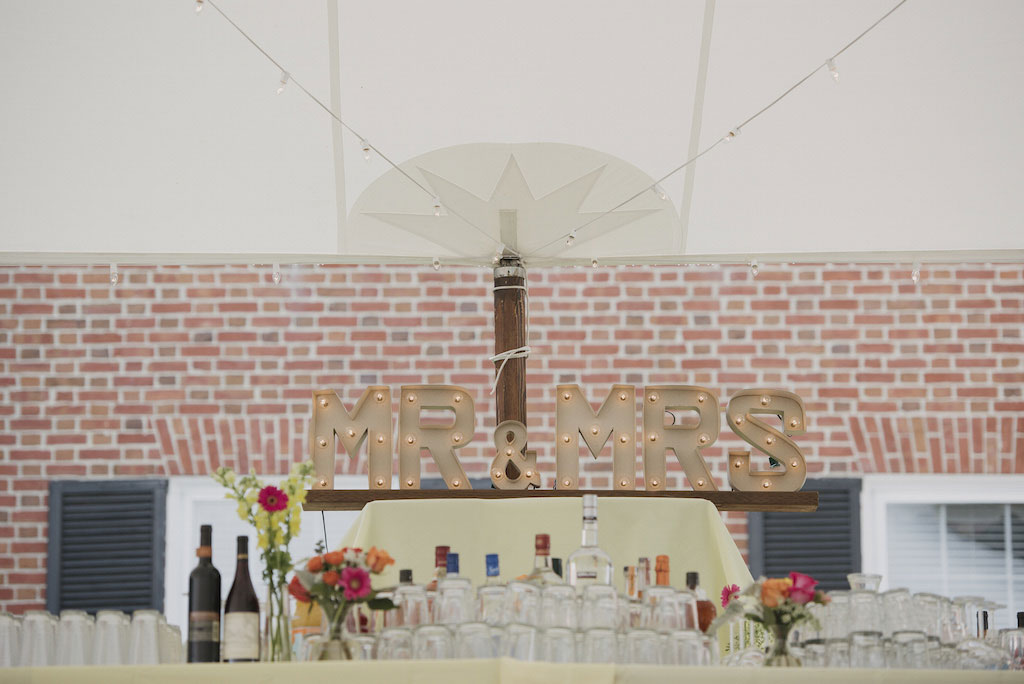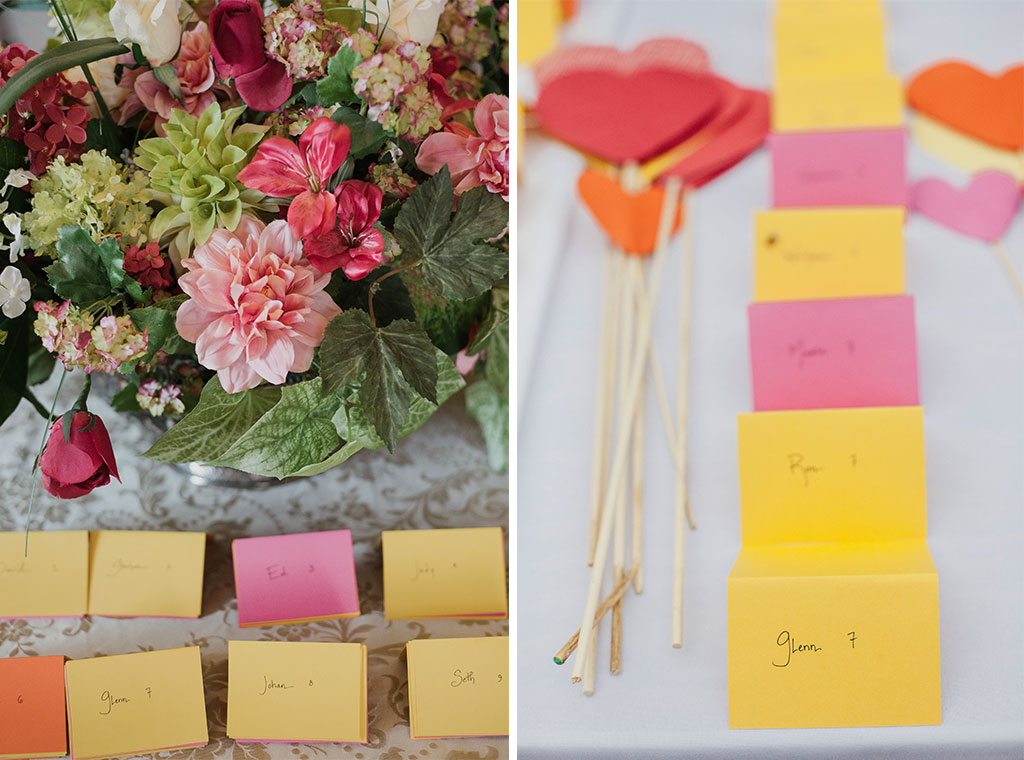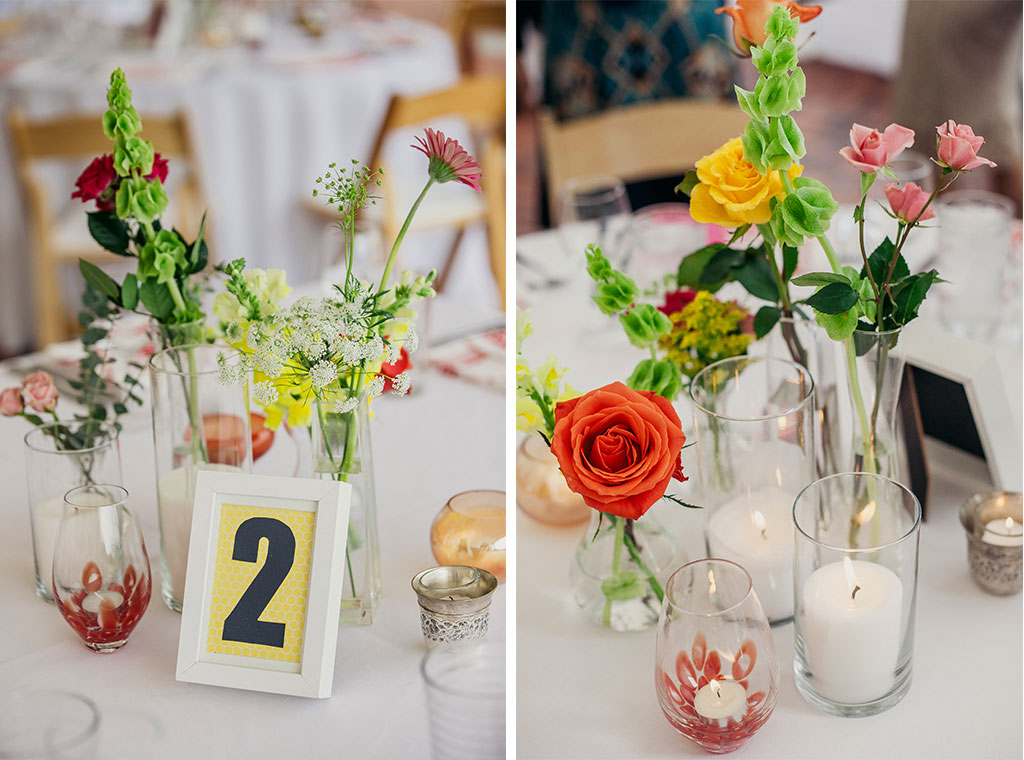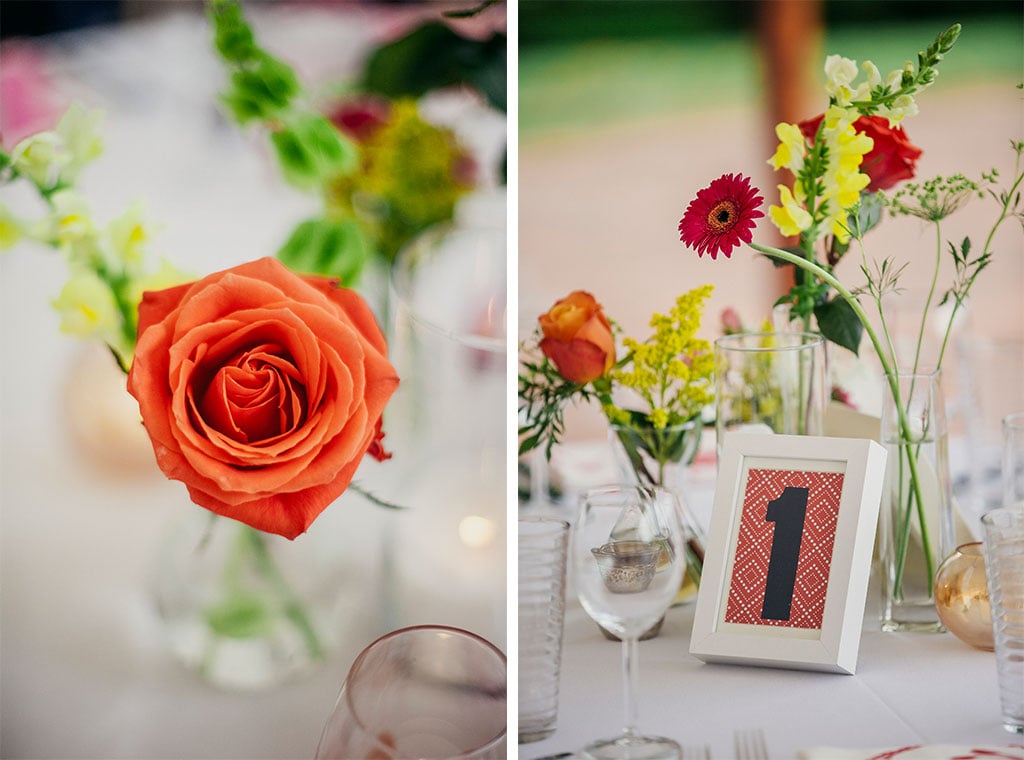 For their wedding less than a year later, Lydia and Dave brought together her Malaysian culture with Western wedding traditions in a beautiful, colorful celebration. Though Lydia had originally bought a dress in October before the wedding, when she tried on a Rivini gown, both she and her groom fell in love with it. On the wedding day, Lydia surprised Dave by wearing the Rivini instead of her original dress.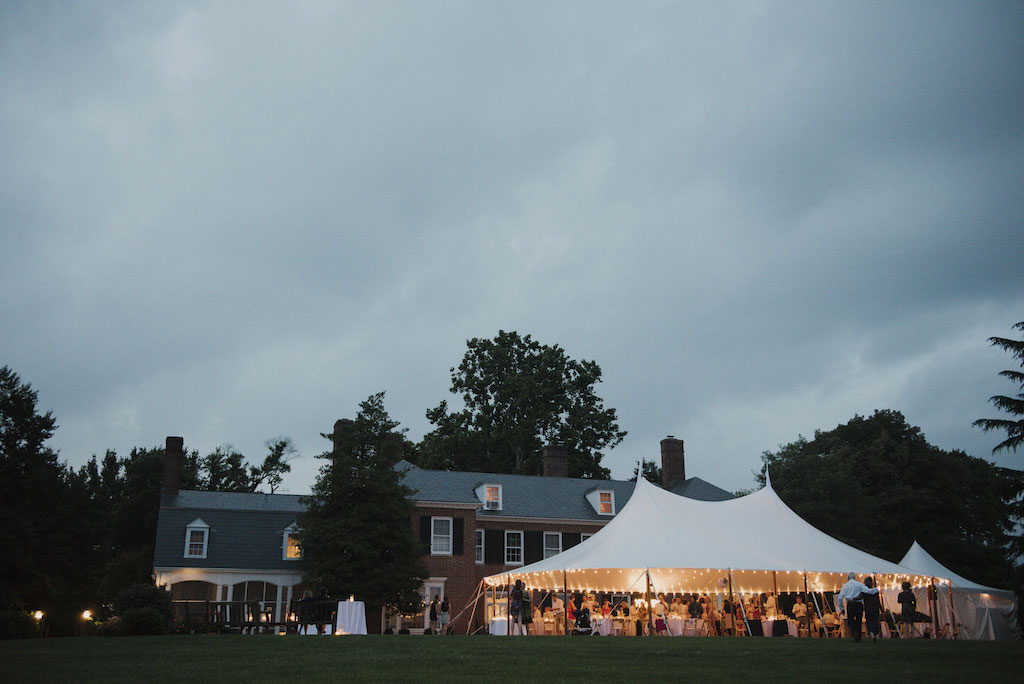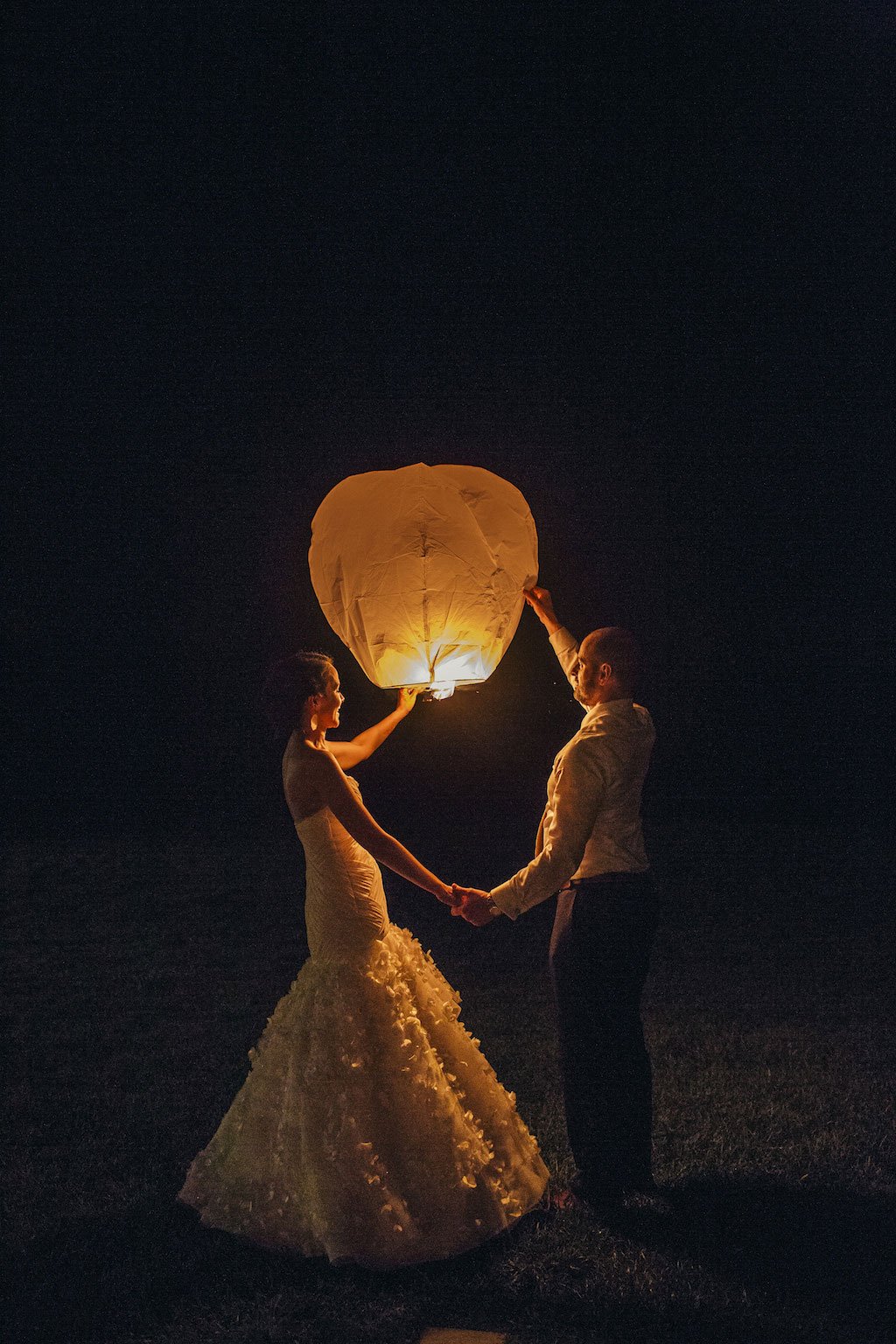 The ceremony came to a close with a special handmade touch: card stock hearts attached to dowels that guests raised as they said "aye" to supporting Lydia and Dave's new marriage. Batik hand fans, which were passed out to keep guests cool during the ceremony, were taken home as party favors, while batik cloths were draped over the cocktail tables. Friends helped to stock the dessert table with Malaysian sweets, brownies, cheesecakes, and cakes, which were served before the wish lantern send-off. The bride and groom minimooned in Charlottesville following the wedding, with a longer trip planned for Bali the next December.
VENDORS
Venue: Brittland Manor | Photographer: Jennifer Domenick, Love Life Images | Event Coordinator: Michele White, Flawless Events | Bride's Gown: Rivini, Fabulous Frocks | Groom's Attire: Suitsupply | Hair & Makeup Artist: Up Do's for I Do's | Cakes: Whole Foods | Florist: Dutch Blooms | Caterers: Spilled Milk Catering | Music/Entertainment: John Ware, Davis Event Group | Seamstress: Green & Blue Studio | Photo Booth: Snapshot Studio
All you need to worry about is getting married—leave your hair up to the professionals. Here's a list of the area's best hairstylists for weddings to help narrow your choice.