Ride out just beyond the edge of Southeast DC, past Naylor Road on the Green Line and River of Life Church, and you'll come upon Temple Hills Skate Palace. Outside, the glittering light from its ten-foot chandeliers pours out the windows into the parking lot. Inside, throngs of skaters dip, sway, and spin to slow rhythms, masters of a pursuit forgotten.
Skating had its heyday in Washington in the 1970s, when everyone used to meet at "Kalorama Road"—the National Roller Skating Rink at 17th and Kalorama in Adams Morgan. African-Americans who had honed their style on paved streets and in church basements during the days of segregation now glided to pipe-organ music on the dusty public rink, and legends were born in skate clubs like the Supreme Wheelers and Midnight Rollers. In a city of racial unrest and violence, skating was an escape.
Eventually, Washington's cavernous rinks caved to changing times. Kalorama was shut down for good in 1992 due to neighborhood disturbances and shaky finances. (It's now a Harris Teeter.) Alexandria Roller Rink—so vast, according to the Washington Post, that it could "swallow the Goodyear blimp without straining"—was demolished in 1987.
Temple Hills Skate Palace opened as the big rinks were shuttering, in 1984. For years now, the Adult Skate on Sunday nights has drawn old regulars from Kalorama along with a younger generation of thrill seekers, a swirling party of cares forgotten and troubles lifted away. When asked why they choose this particular shrine, skaters give one answer: because it's here.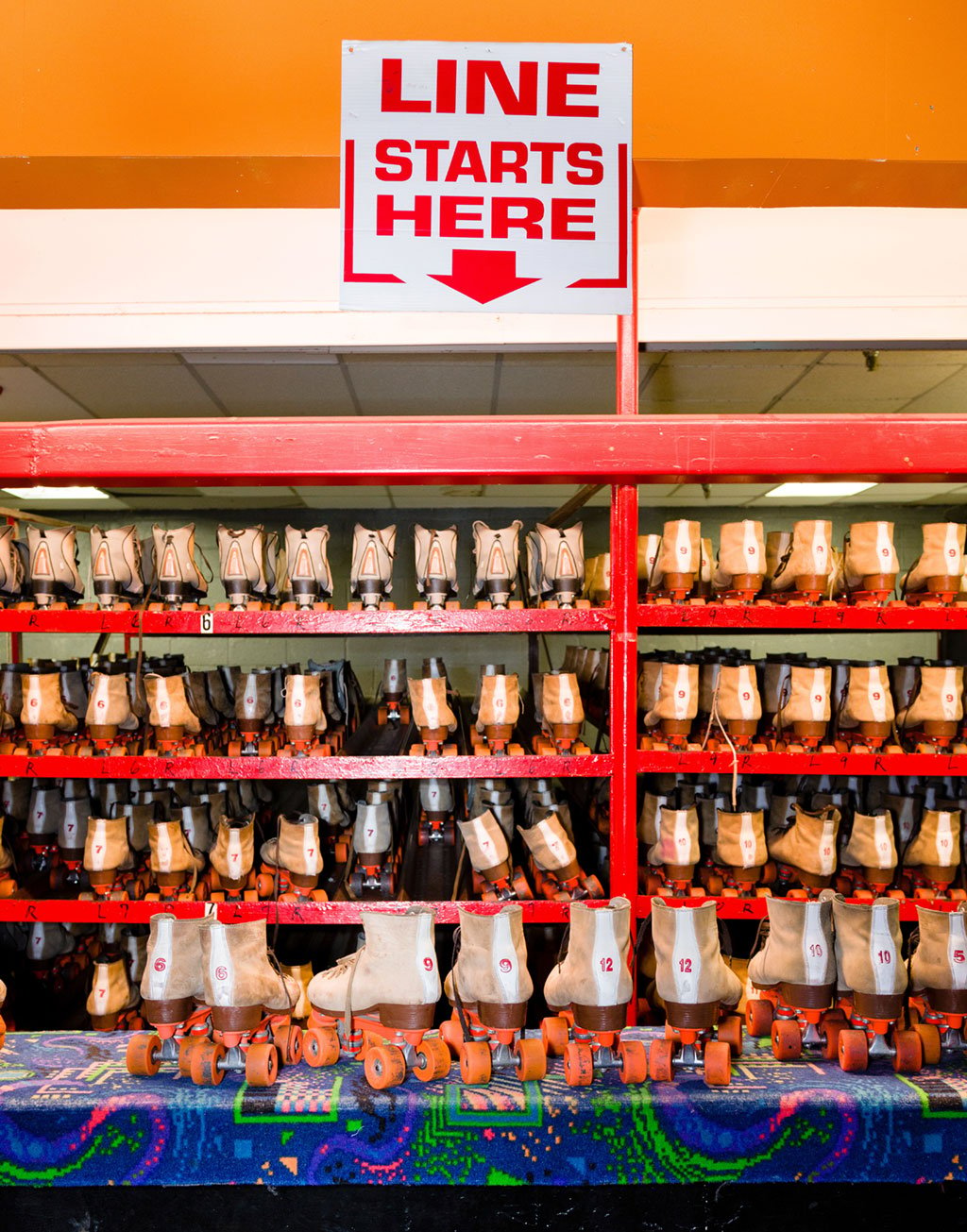 Sharon Kimpson (Waldorf) and Lora Fitzgerald (Temple Hills)
"Skating is a great equalizer," Fitzgerald says. "You could be the coolest person off skates, but on eight wheels he's the most bumbling fool. The person you normally make fun of is the coolest."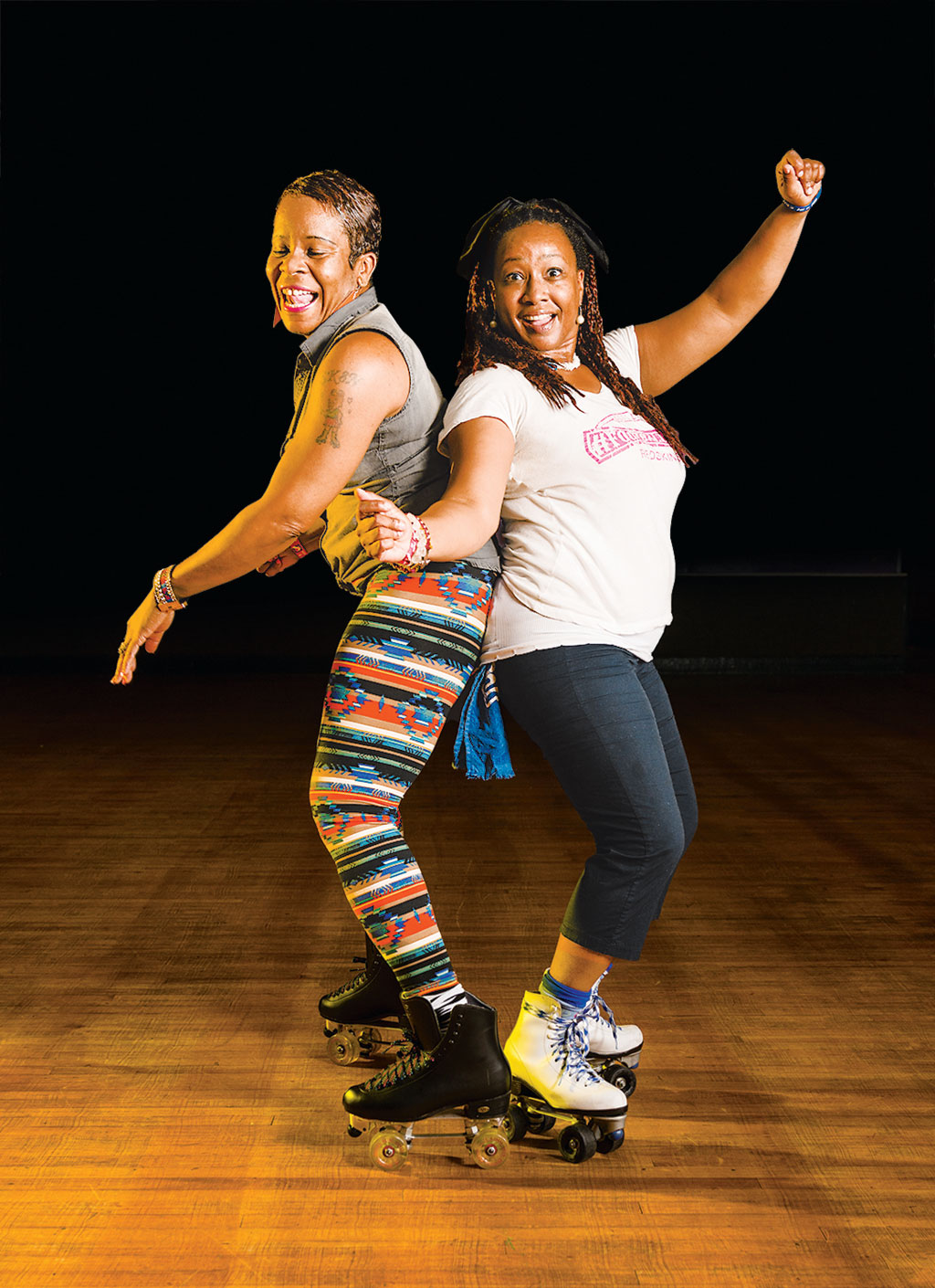 ---
Anthony Hall (Suitland)
Hall skates every Sunday till midnight, then wakes at 4:30 am for work at a charter school in Southeast DC, ready for the week. The kids can tell if he misses a night. "Why you so grumpy today?" they'll ask. "You look like you didn't go skating."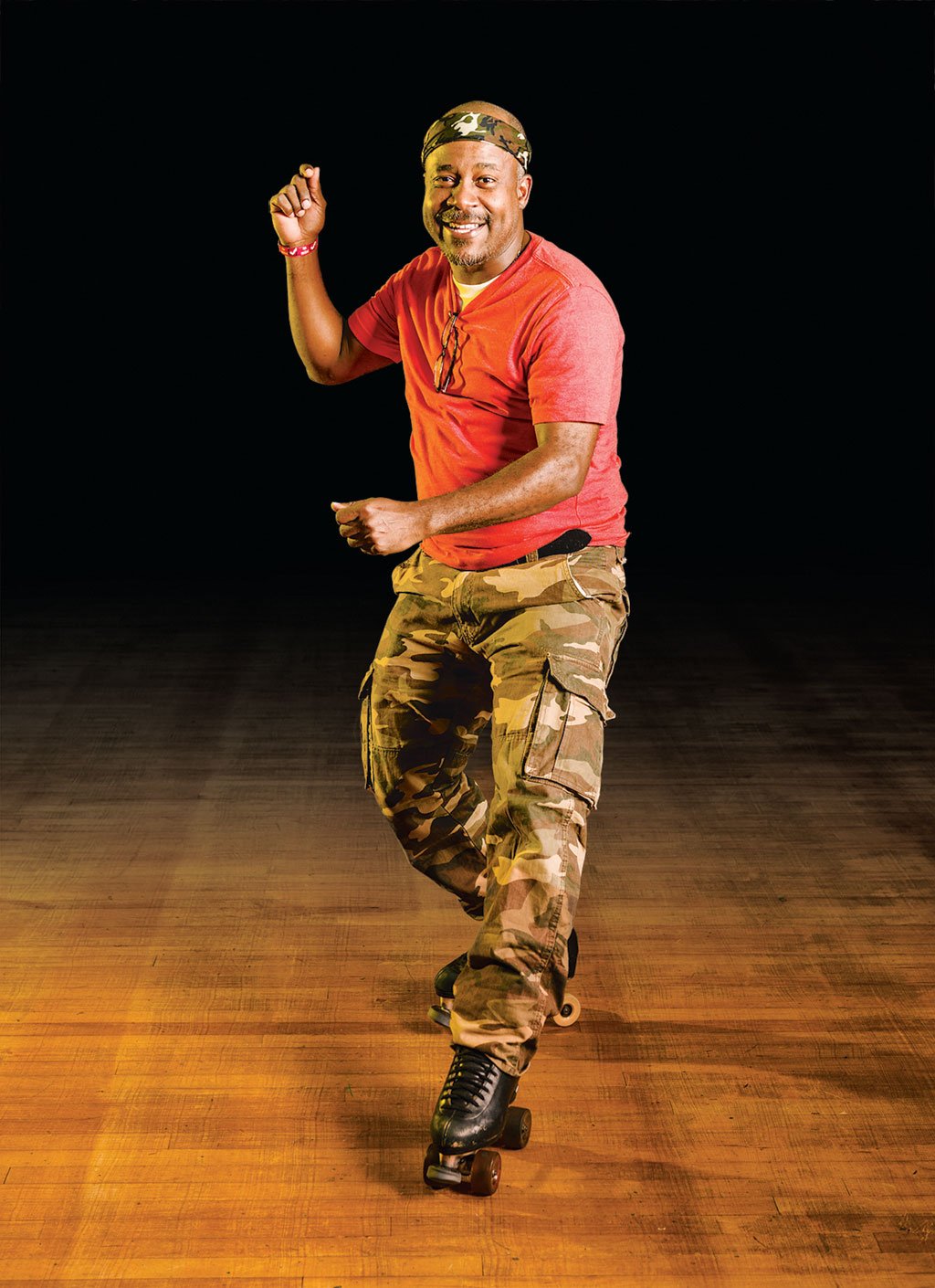 ---
Amea Douglas (Northeast DC)
Douglas performs a "snap," one of her tamer tricks. Most women do "just enough to be cute," says the PetSmart groomer, "but when I skate, their face just drops. They say I skate better than most of the dudes out there."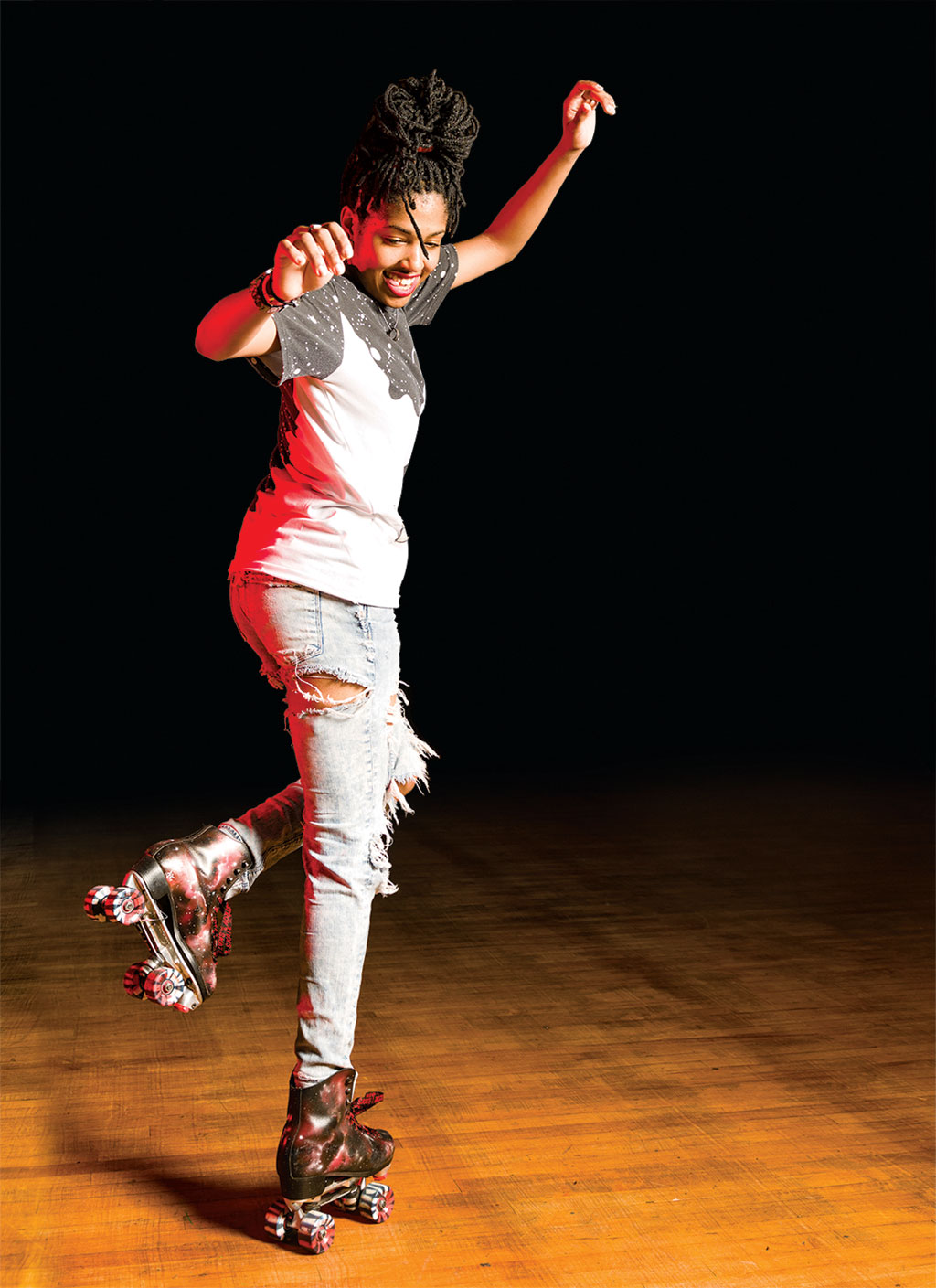 ---
Kenney Davis (Forest Heights)
When Davis moved to Washington in 1985, the rink hired him as "Rollo the Clown" because he could jump barrels—a novelty in Washington. Since then, he has held nearly every job there: floor guard, cashier, and today head instructor.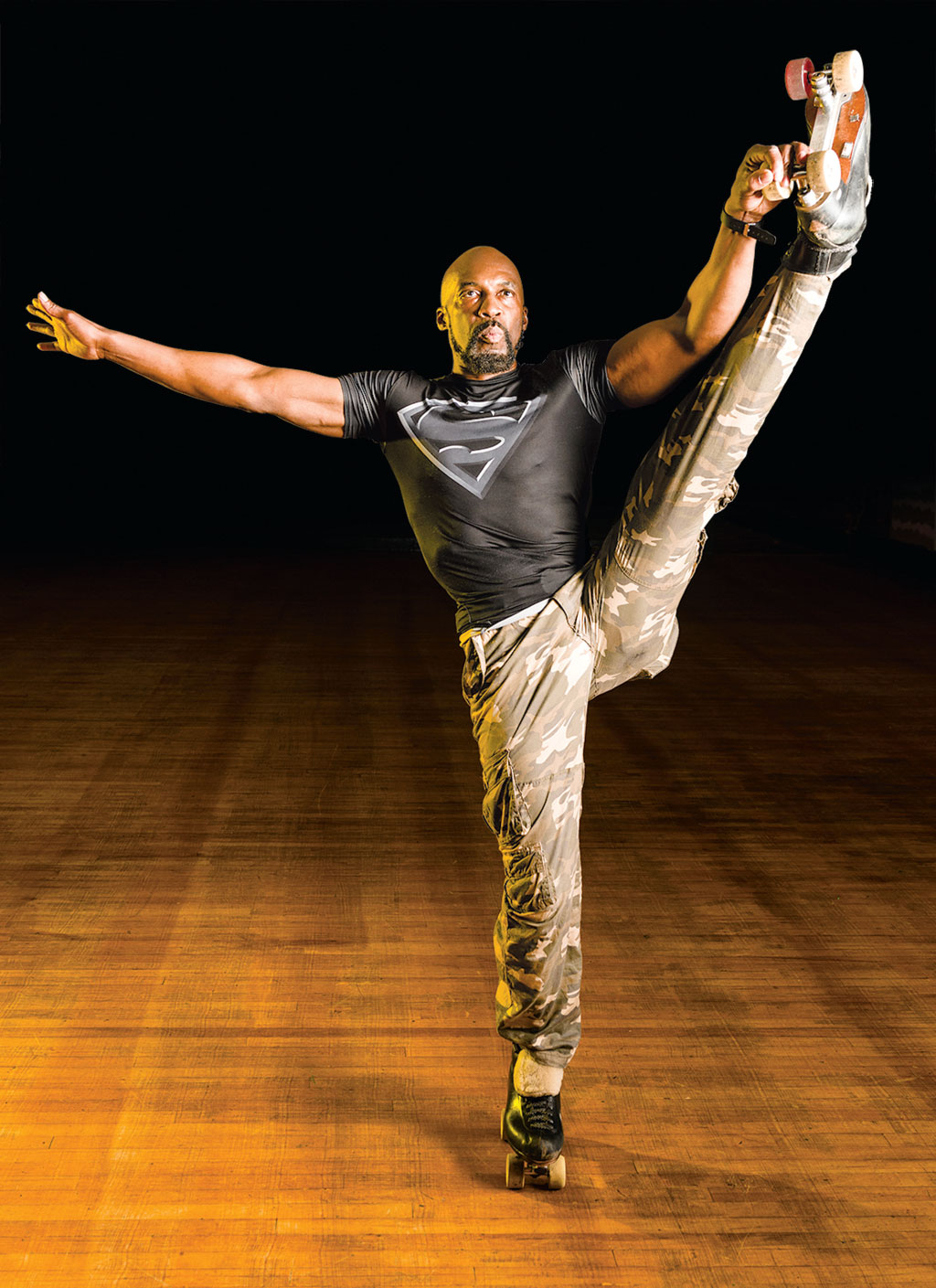 ---
Marsha Stanard (Oxon Hill)
Stanard had a stroke while giving birth and lost her mobility: "When I learned to walk again, skating was my motivation." Recovered now, she's as well known for her hip-swinging "slow walk" as for her painted skates.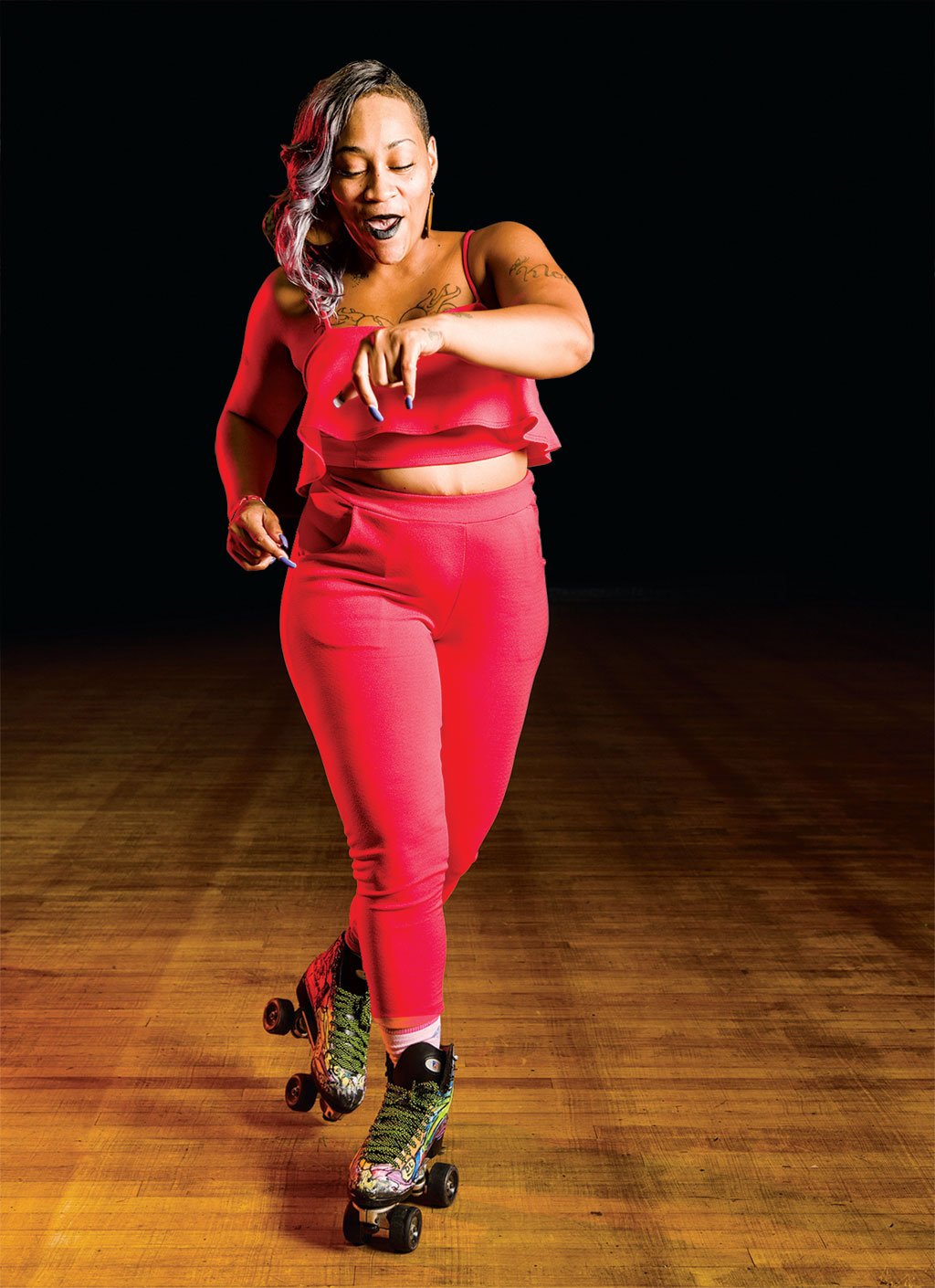 ---
Jason Wright (Temple Hills)
Known as "Professor," Wright teaches a slower style than the speed skating of Kalorama old-timers. "It's a lot more bang for your buck," he says. Still, "I've seen a 76-year-old man with a cane go on the rink and put me to shame."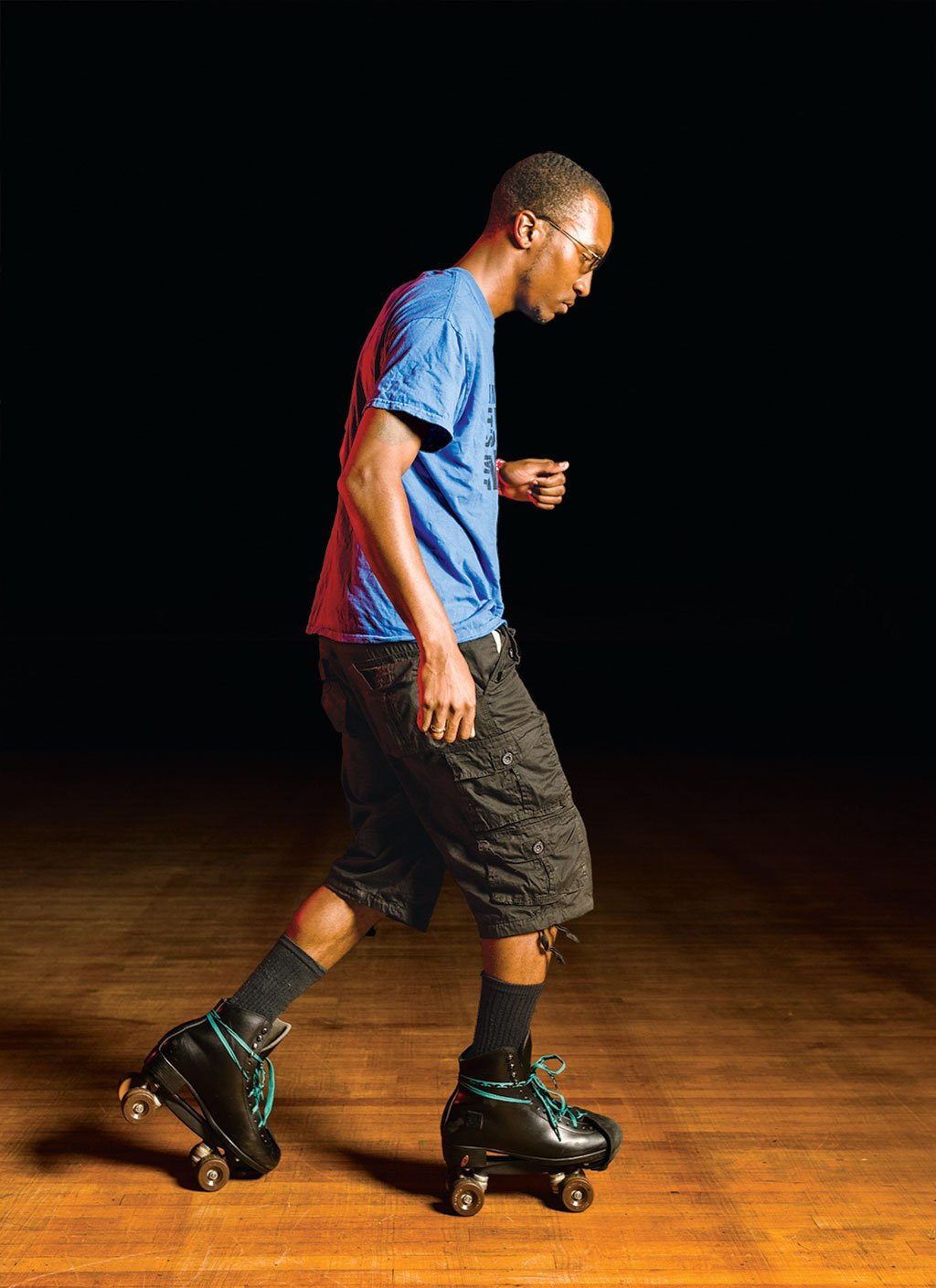 ---
Kim Brown (Baltimore)
Brown used to speed on her Ninja ZX1000 motorcycle: "I was a demon on that bike." But the 50-year-old mother of two recently quit riding. Now she gets her fix flying around the rink. "I'll be skating until I can't anymore. Until I'm an old, old woman."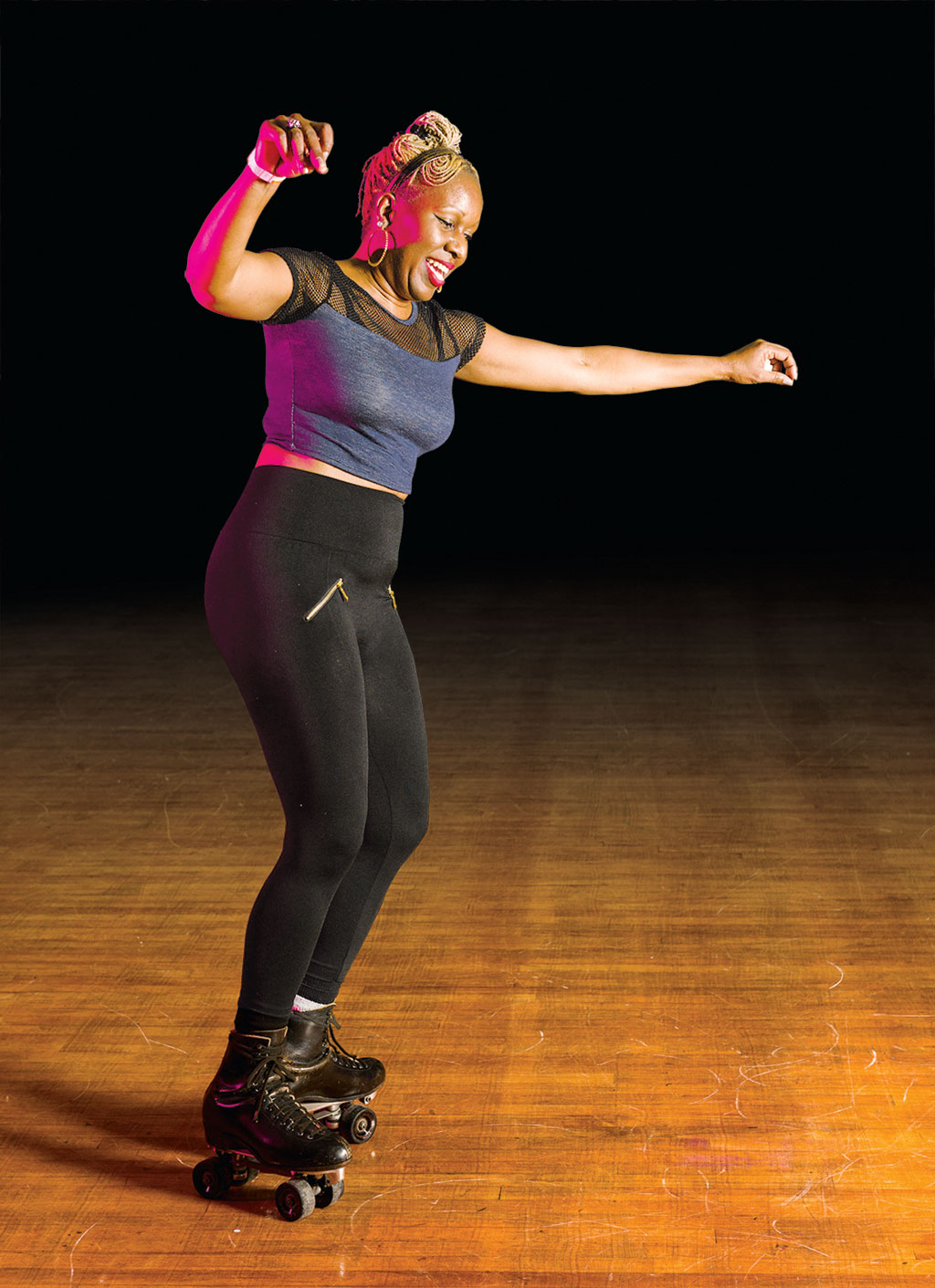 ---
Shurland Wrenn (Northeast DC) and Theresa Tolson (Landover)
Off the rink, Wrenn is a loner. On eight wheels, he's "King Joker," the guy who makes everybody laugh. "You're never supposed to skate with a mean face," the 26-year-old security guard says.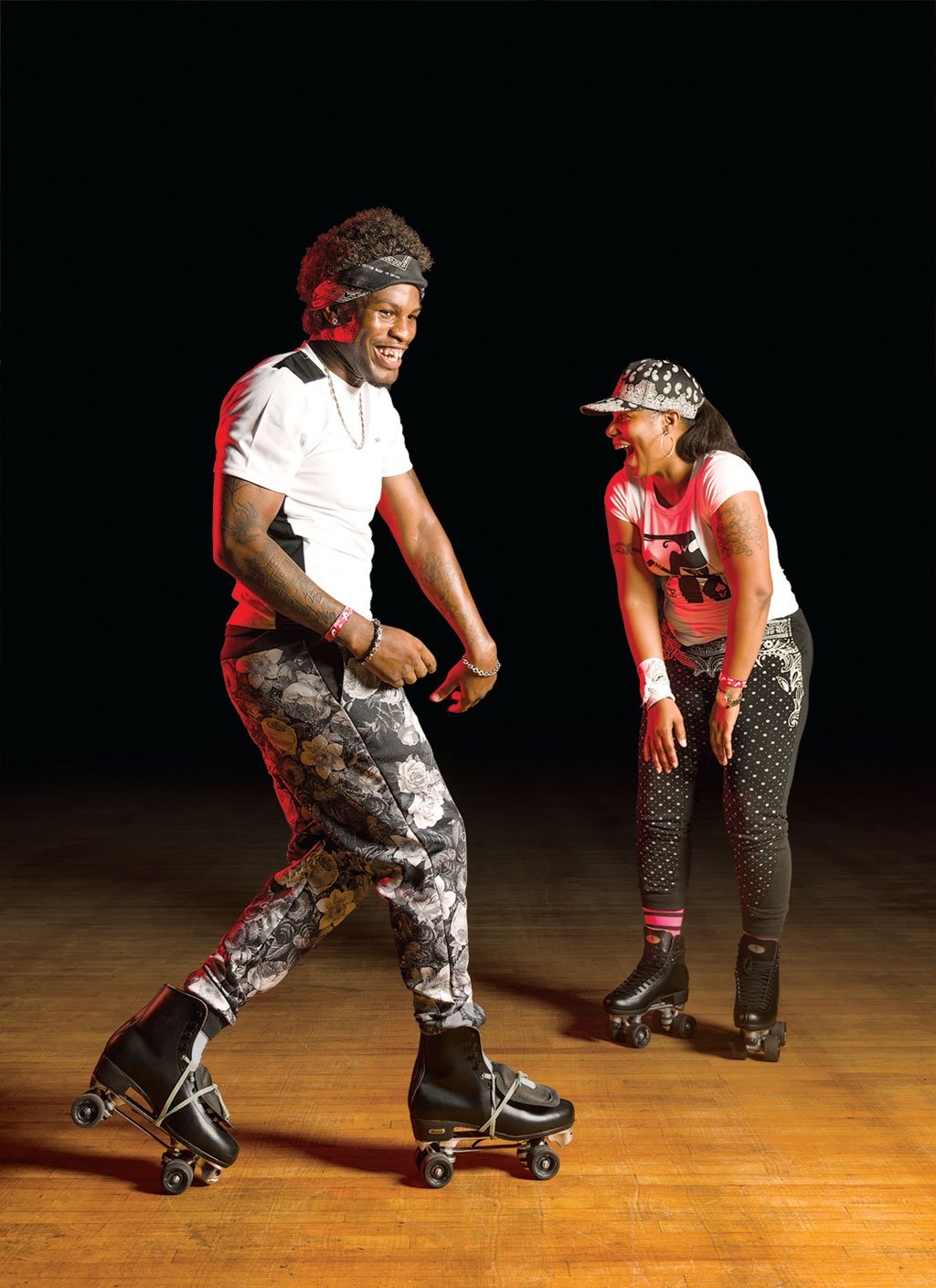 ---
Tonya Williams (Suitland)
The Southwest DC native began street skating when she was six—but only after Bible class, homework, and church. On this Sunday night, she wears a tiara to celebrate her 59th birthday. "It's our life story," says Williams. "I am not going to stop until I die."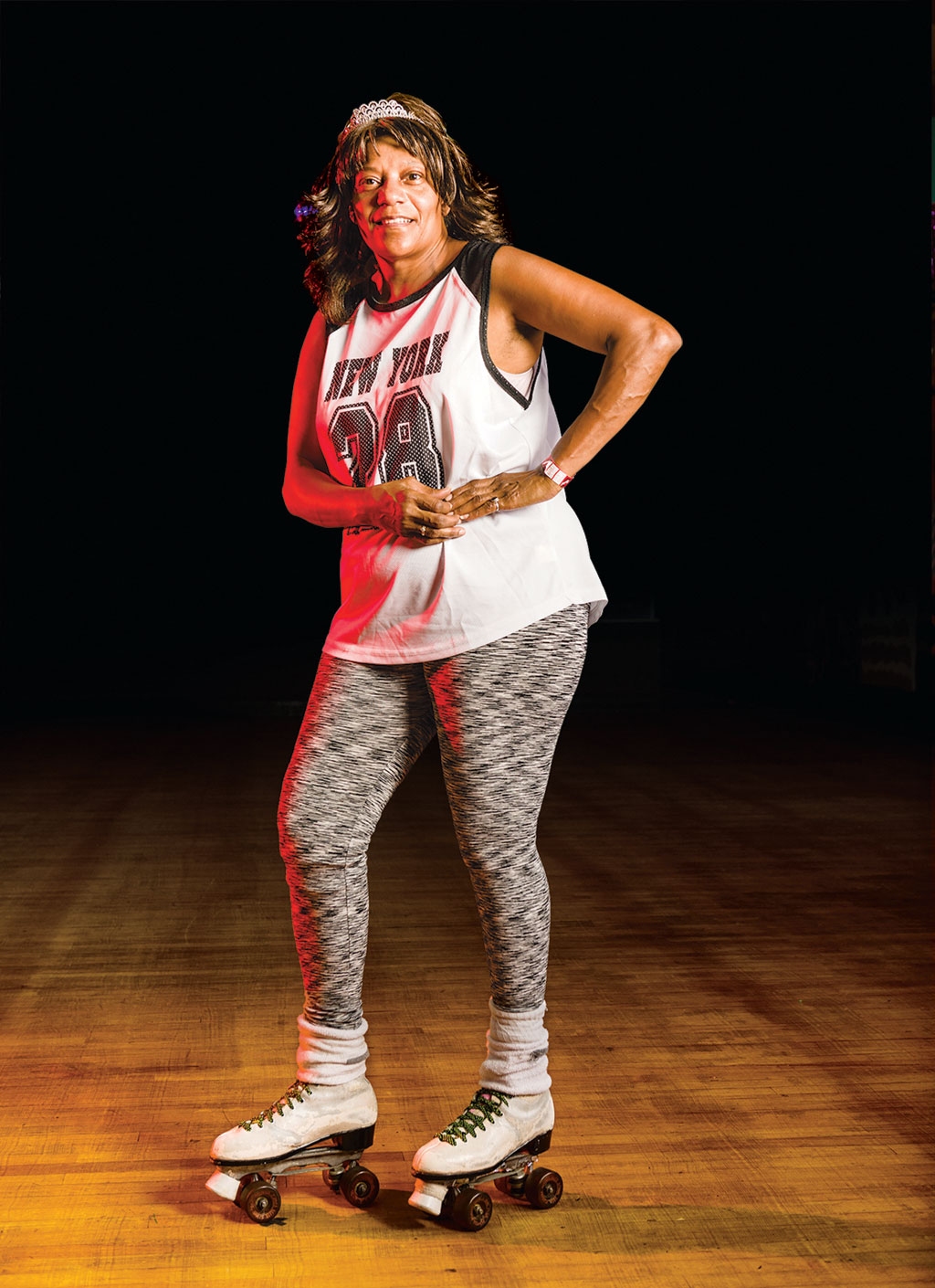 ---
Brandon Jackson and Charmise Jackson (Greenbelt)
"Back in the day, me and my buddies, we would go to the skate park to meet girls," says Jackson, who first put on skates at 14. "Now I just go with my girl."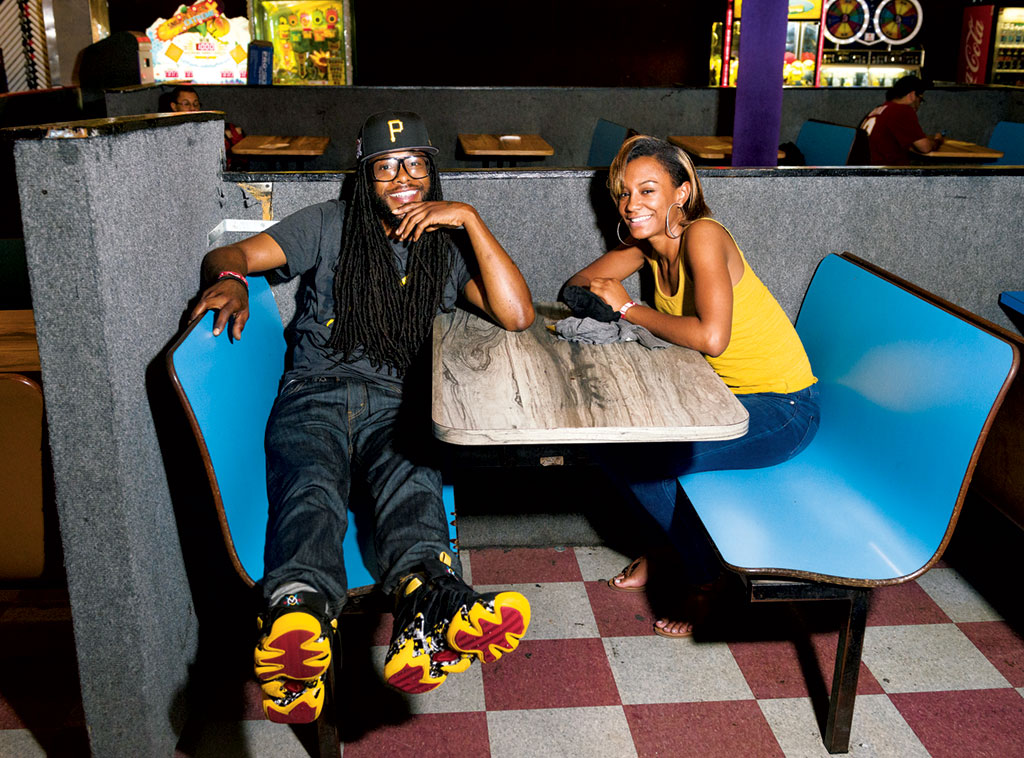 This article appears in our May 2016 issue of Washingtonian.