Courtney Katunick and Philip (Phil) Meckel's wedding has the best of both worlds: a breezy, beautiful waterfront ceremony and a city-chic downtown reception. This Inner Harbor celebration was captured on camera by Audra Wrisley Photography.
Like B&G on Facebook | Follow B&G on Instagram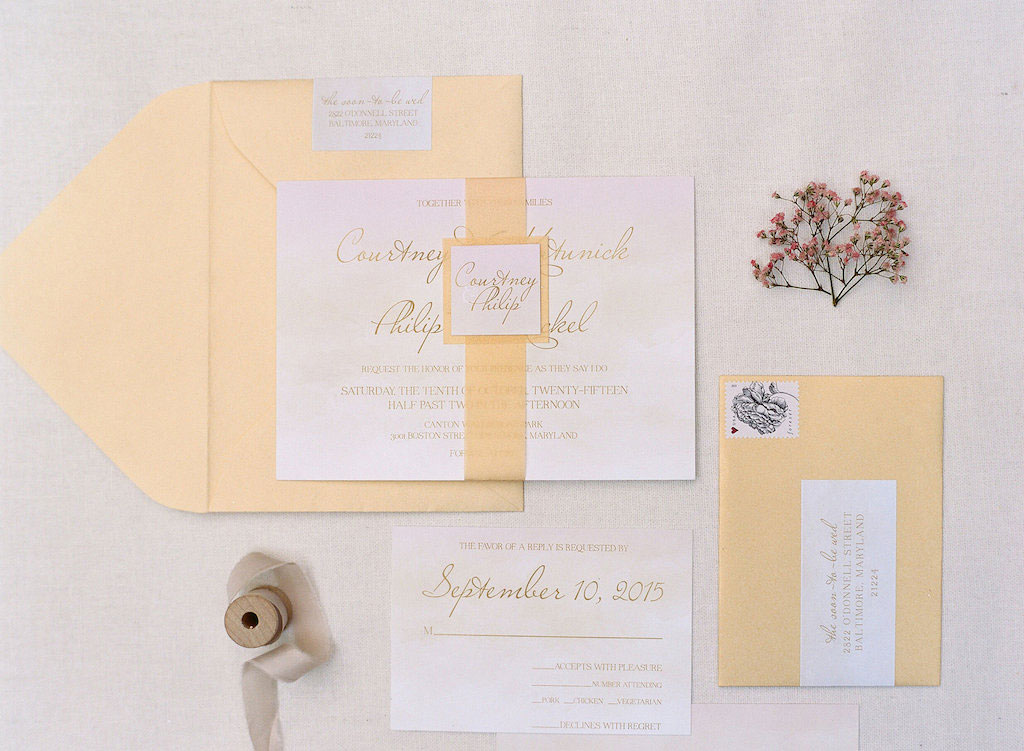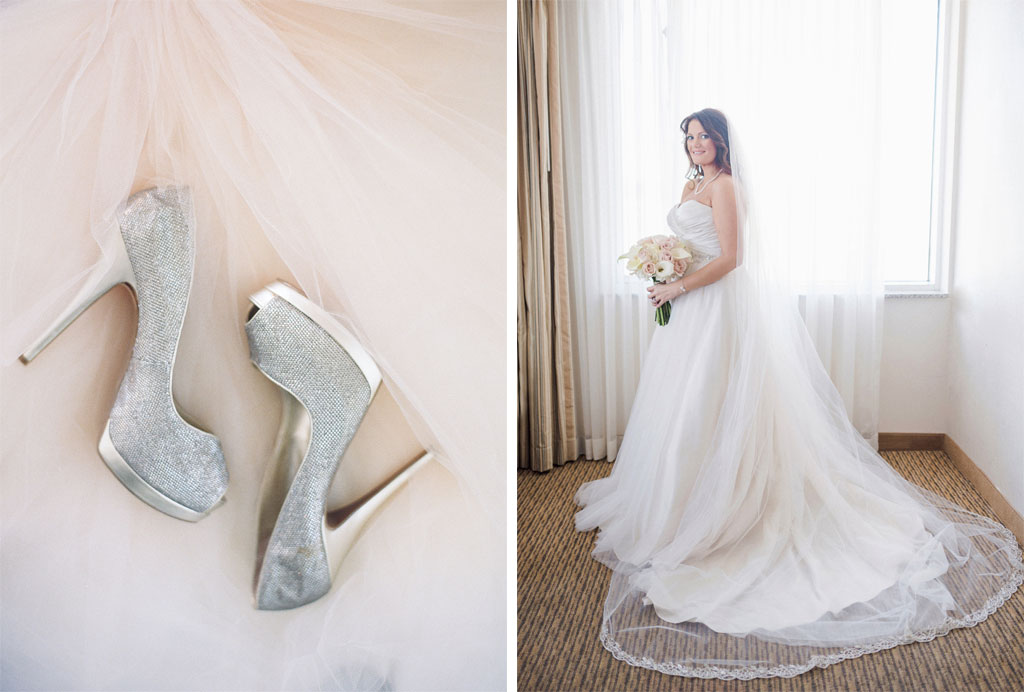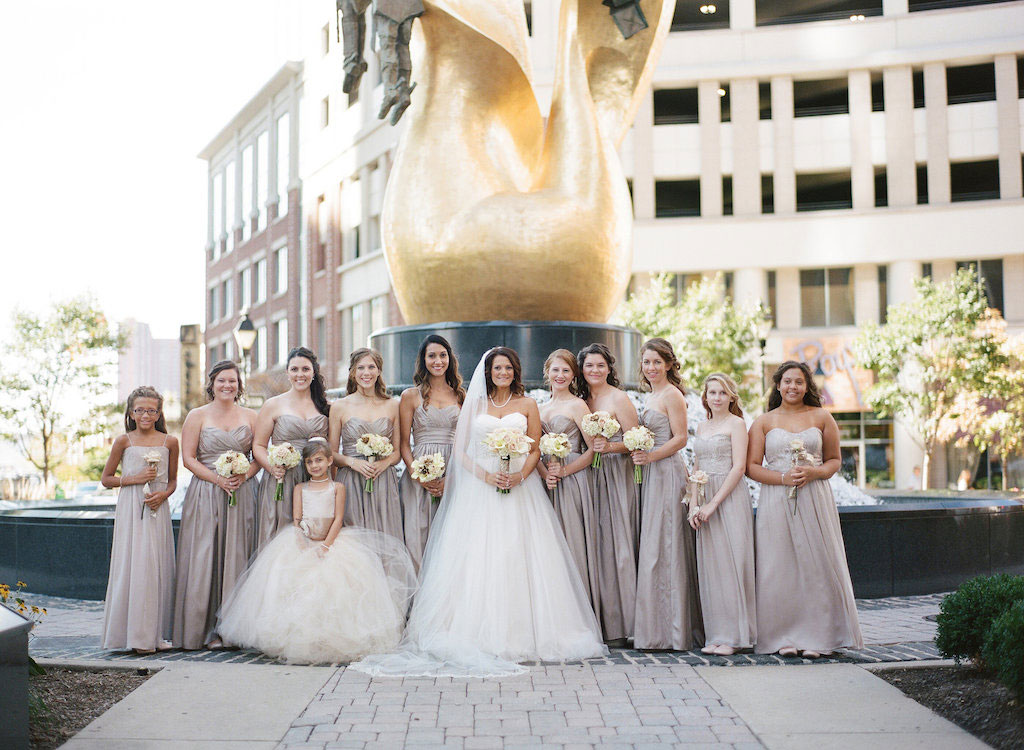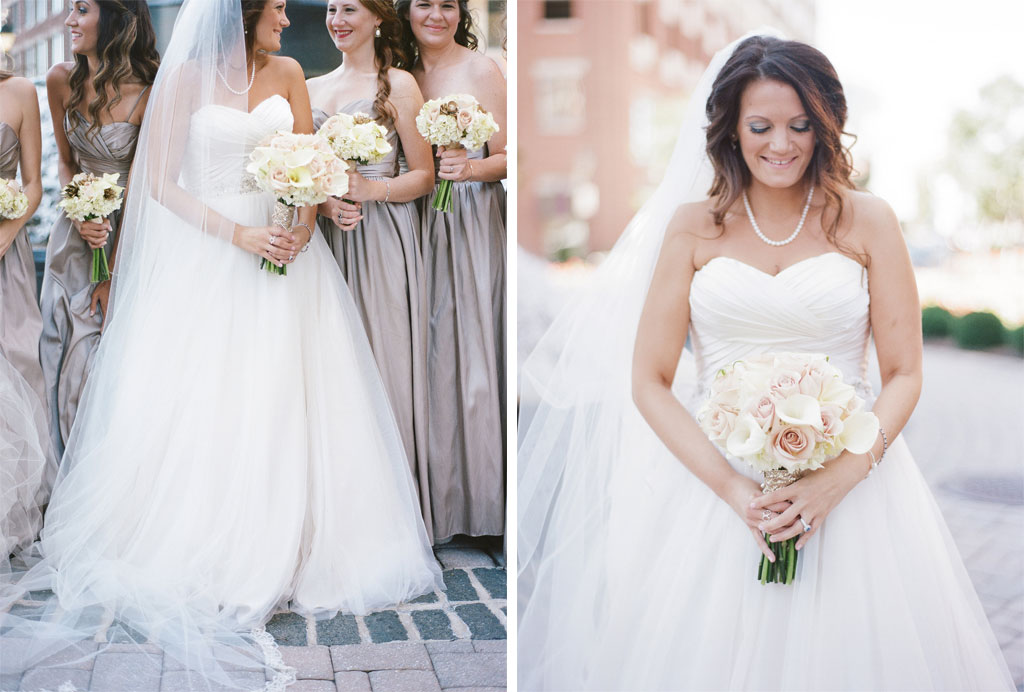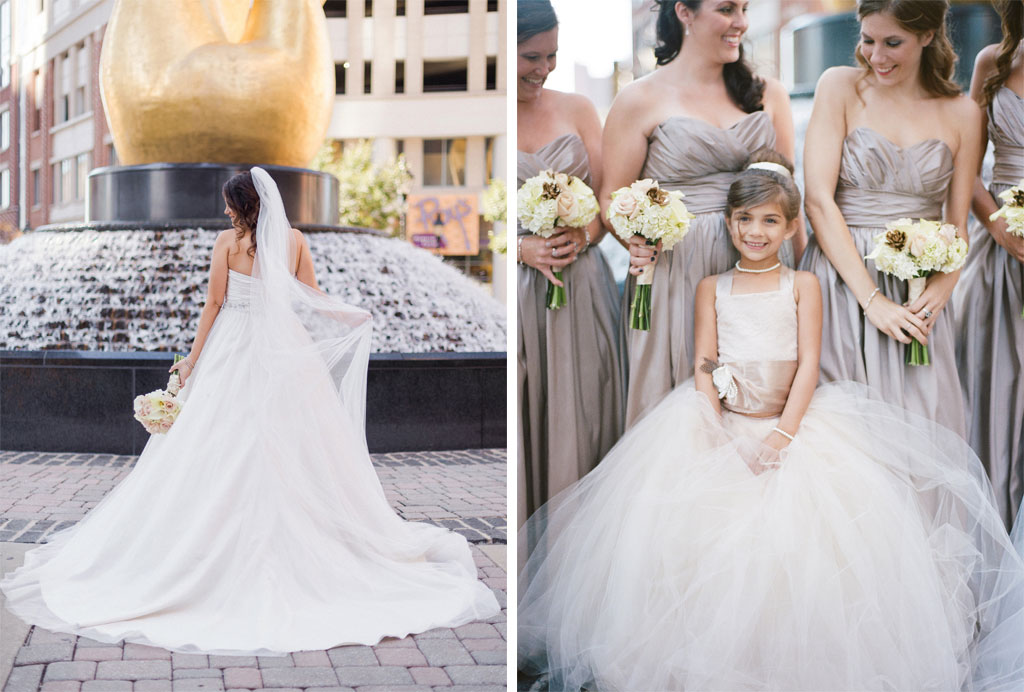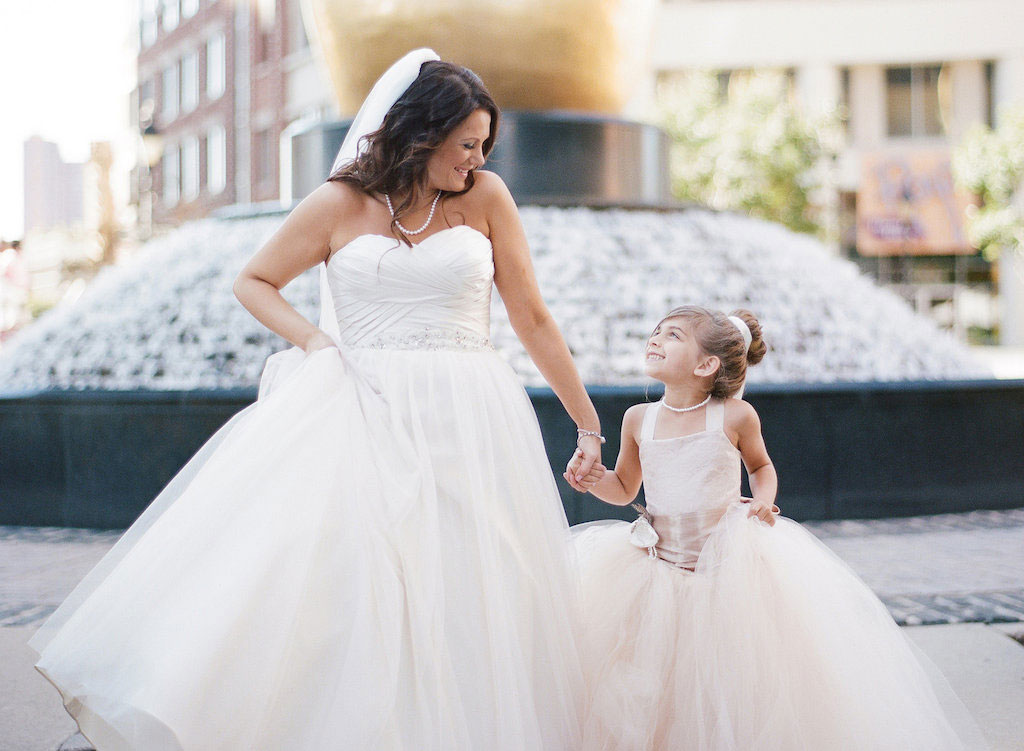 When Courtney stopped in at Baltimore's No Idea Tavern to pick up her to-go order, she really didn't have any idea how significant that night would be. The owner, one of Courtney's good friend, wanted to introduce her to Phil, who was seated at the bar. Their introductory chat turned into hours of conversation until they closed the place down that night. "She had a girl-next-door look matched with a type-A personality," says Phil. "It complemented my laid-back nature rather well."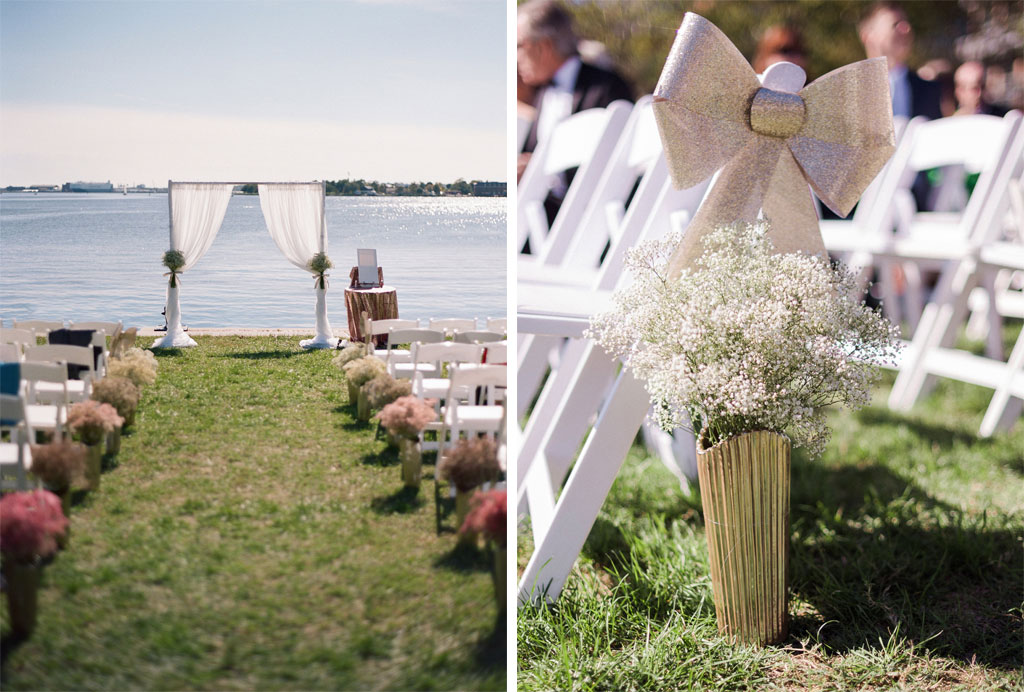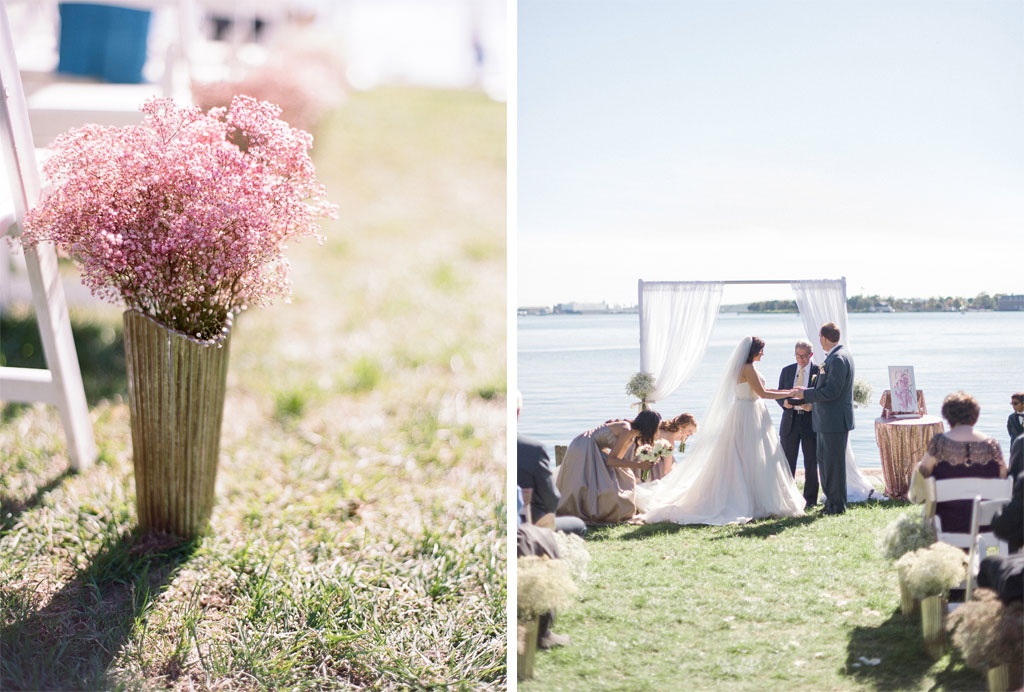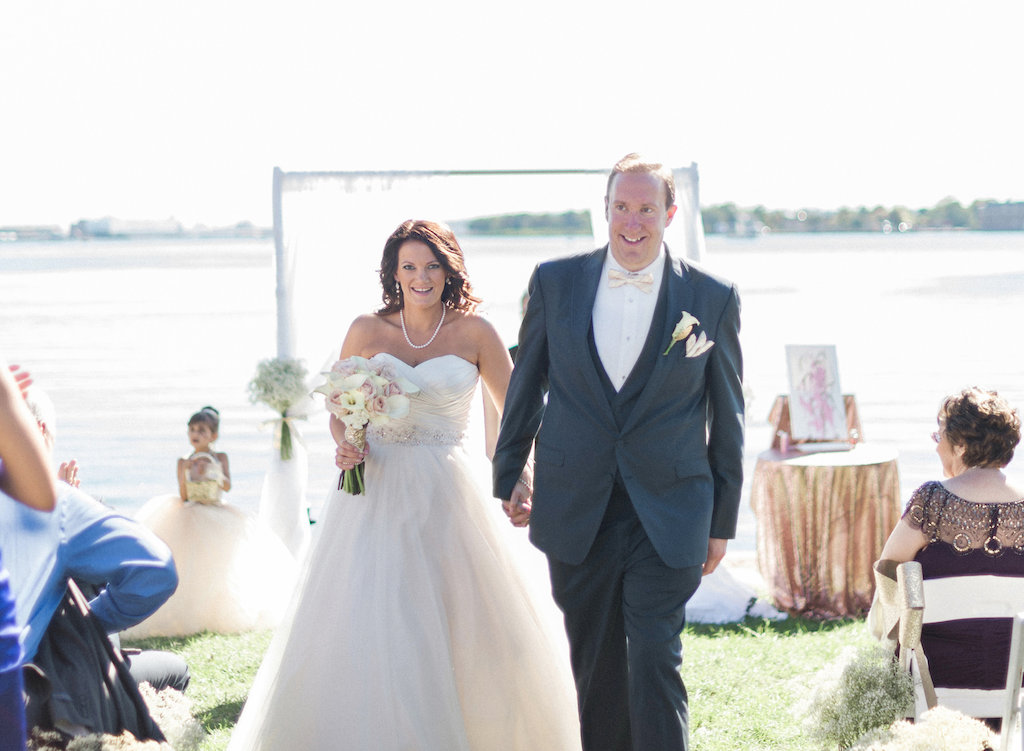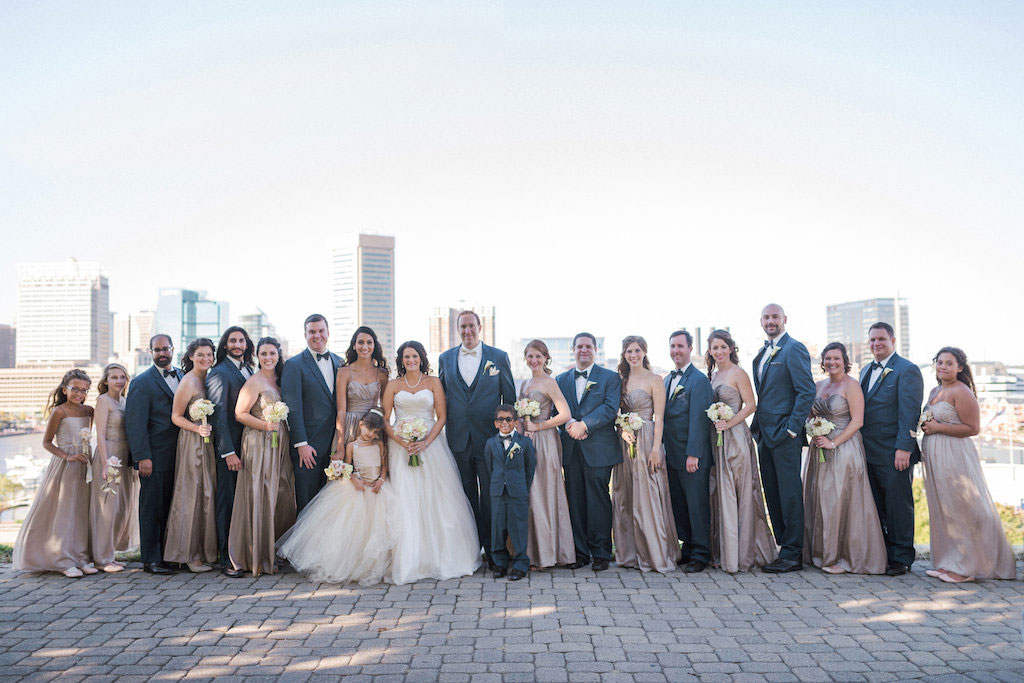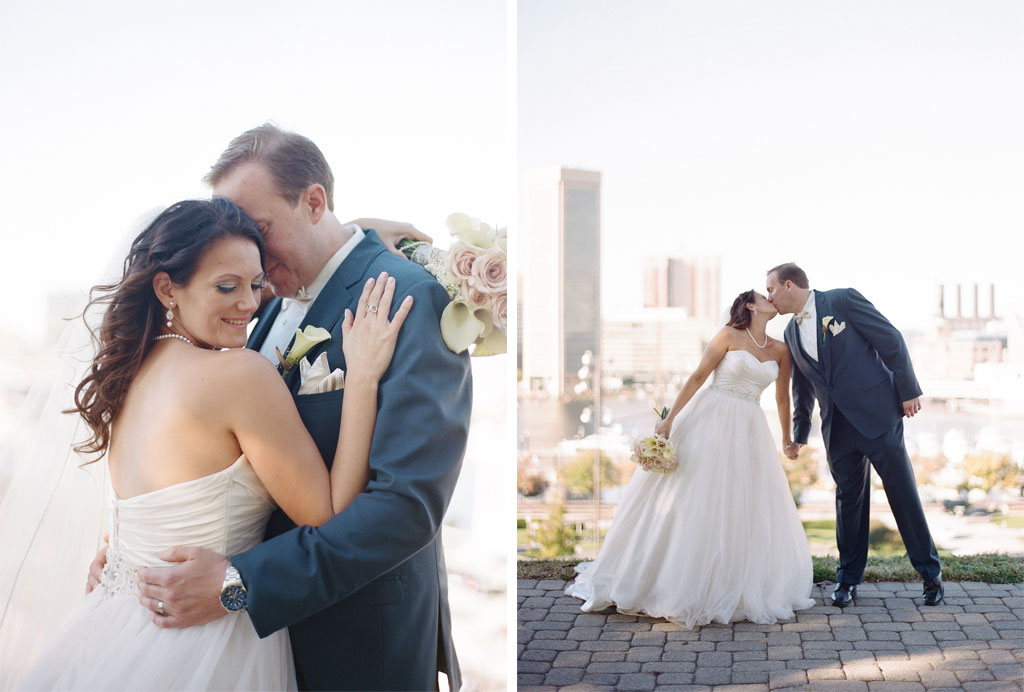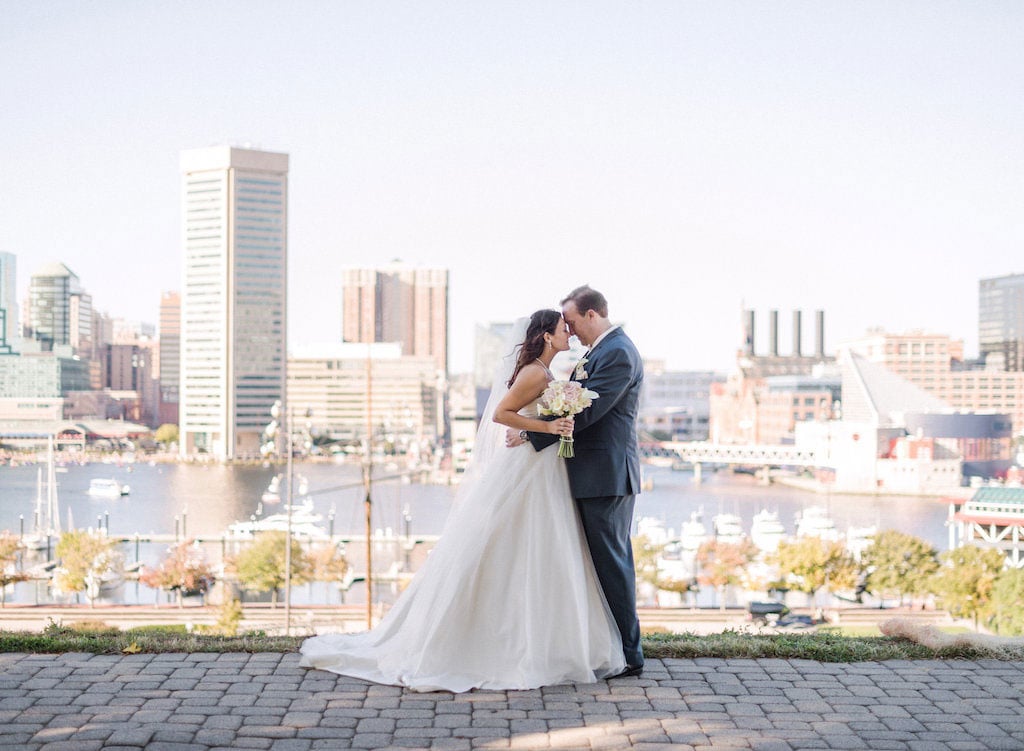 A year and a half later, Courtney and Phil were vacationing in Nevada when Phil planned to take Courtney to picnic by Red Rock Canyon at sunset. Just as they'd settled in, however, two cars of tourists pulled up, ruining the romantic mood. Though Courtney had no idea why Phil was frustrated by this situation, she agreed to drive with him to a new viewing spot. When they arrived and got re-situated to watch the sunset, Phil said, "You could do this forever, right?" Courtney responded with, "Of course," just before Phil pulled out a stunning sapphire ring and asked her to spend forever with him.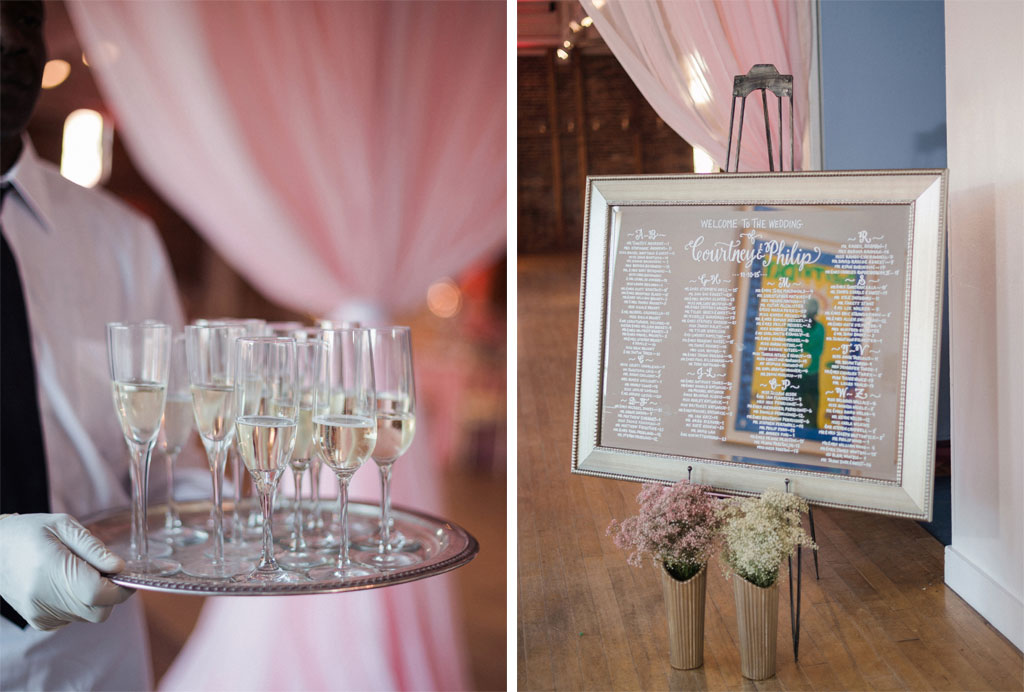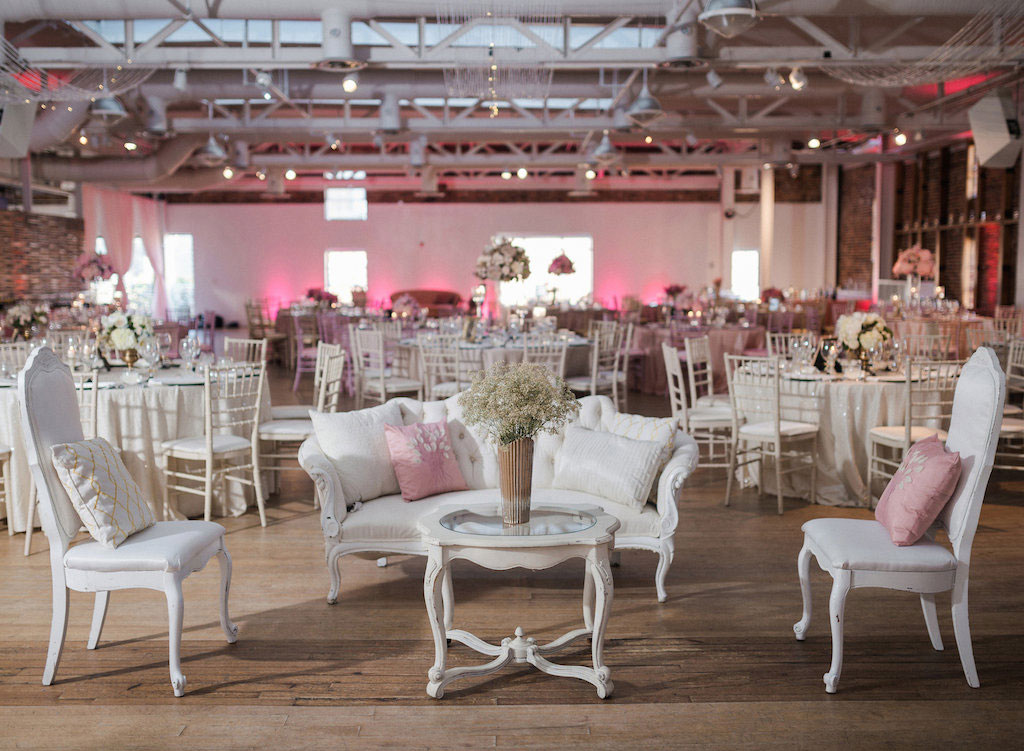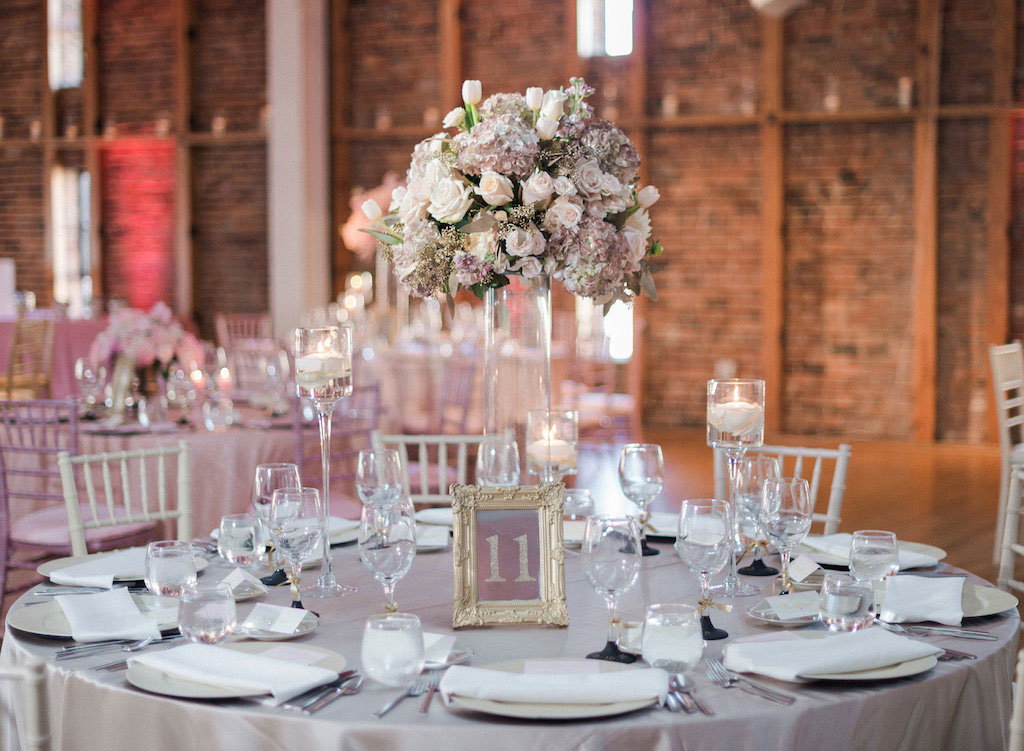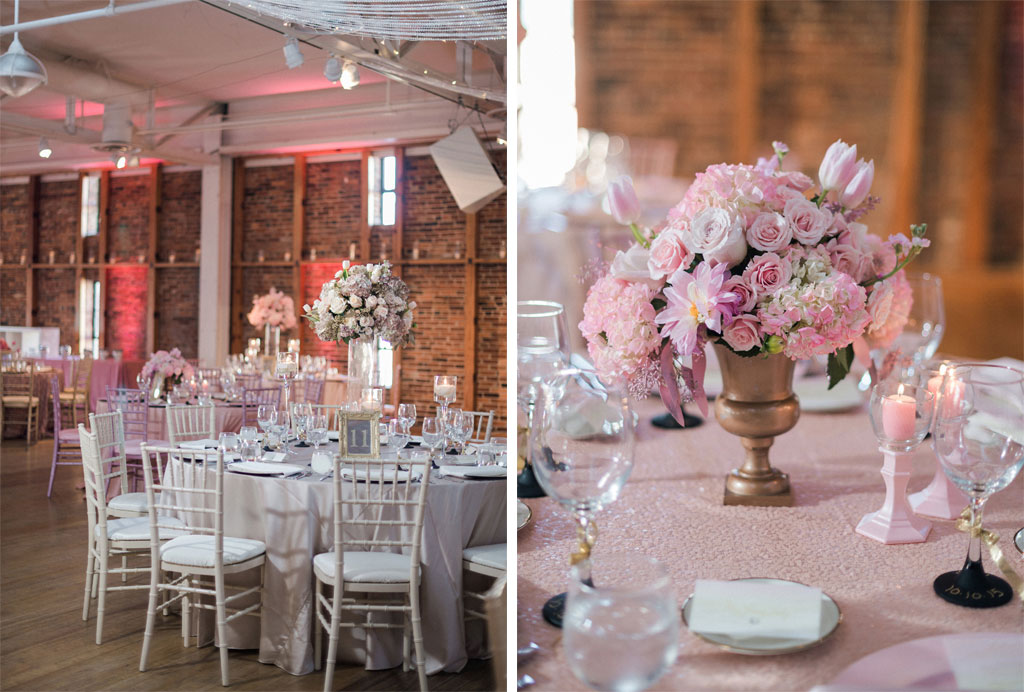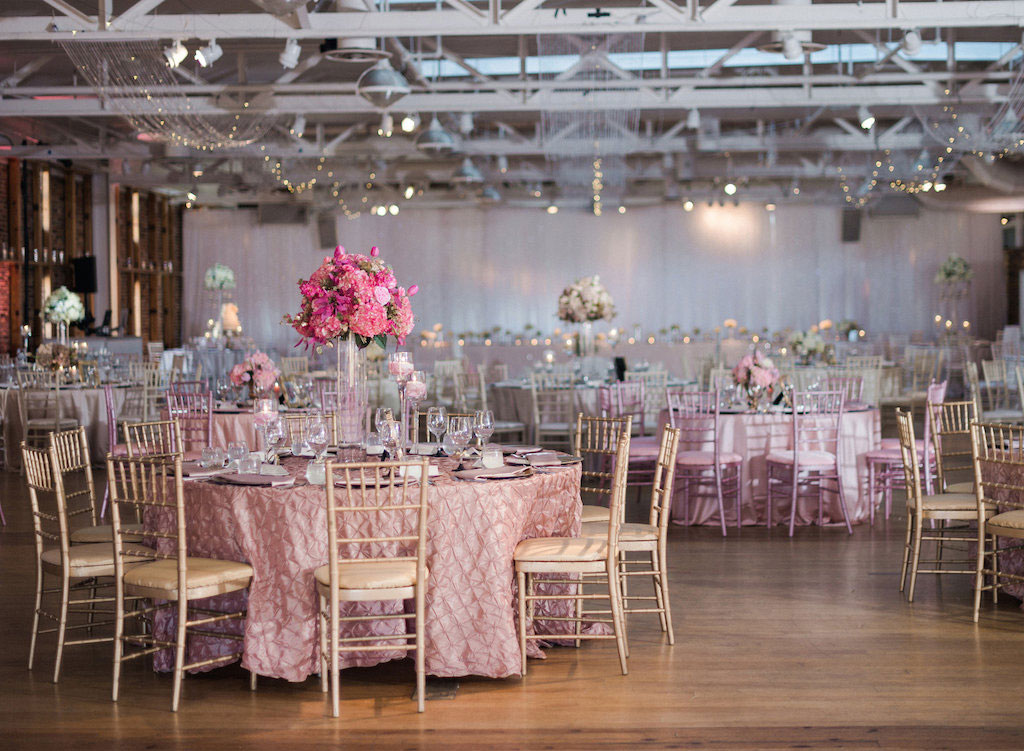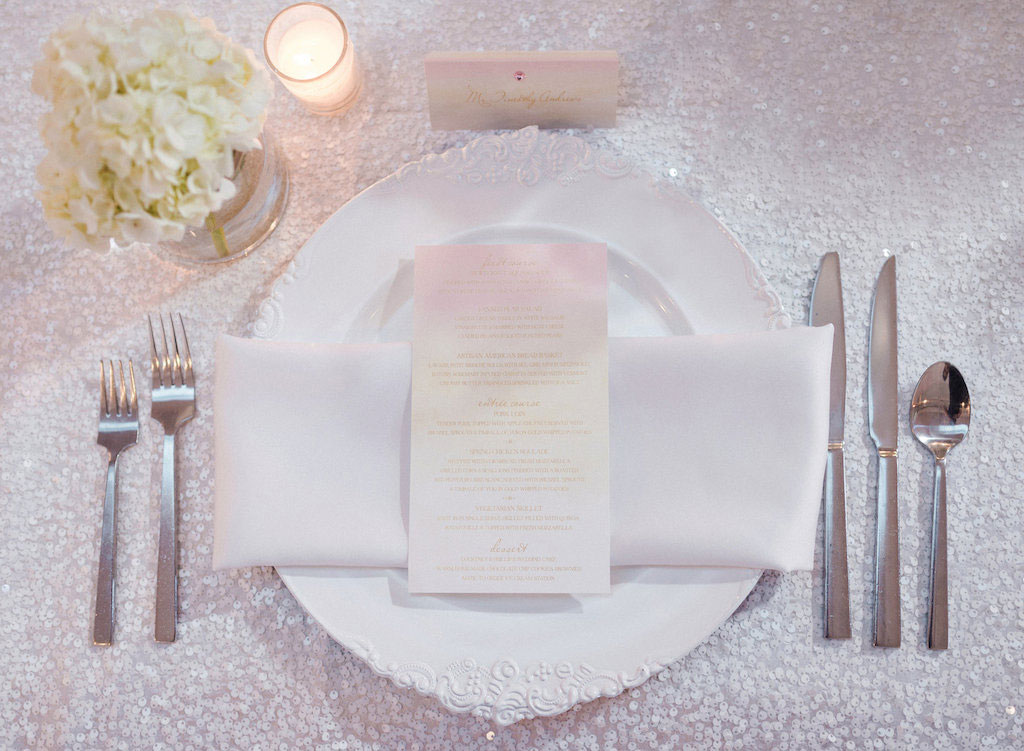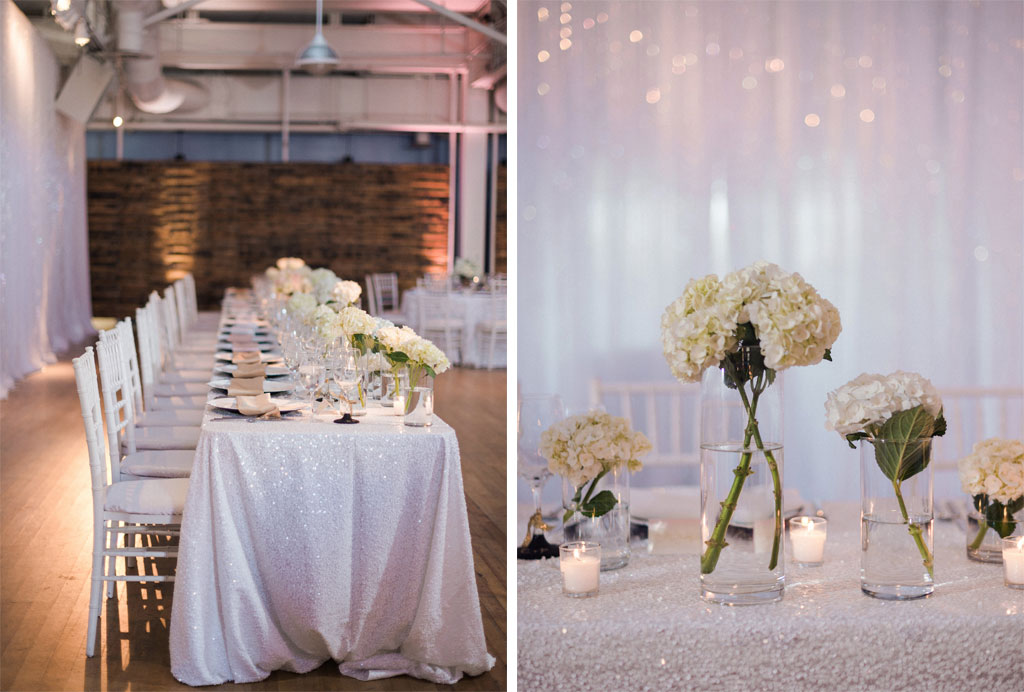 The pair of Maryland natives planned their wedding for the Baltimore waterfront, followed by a glam reception at the American Visionary Art Museum. Table linens in different shades of blush and ivory created an ombre effect throughout the reception, as did the pink and white floral arrangements.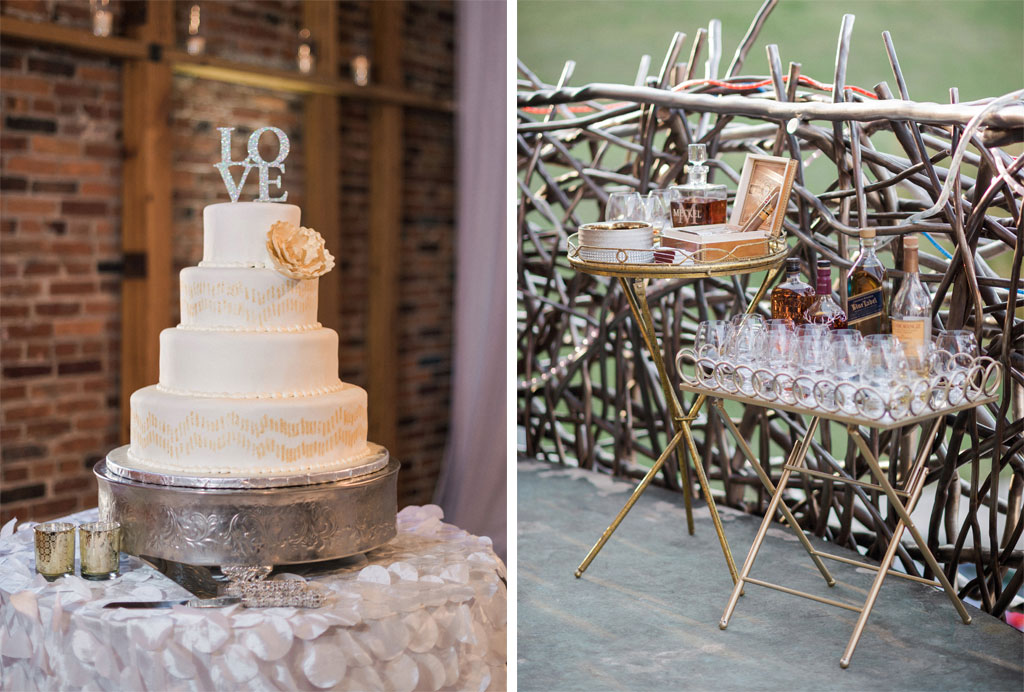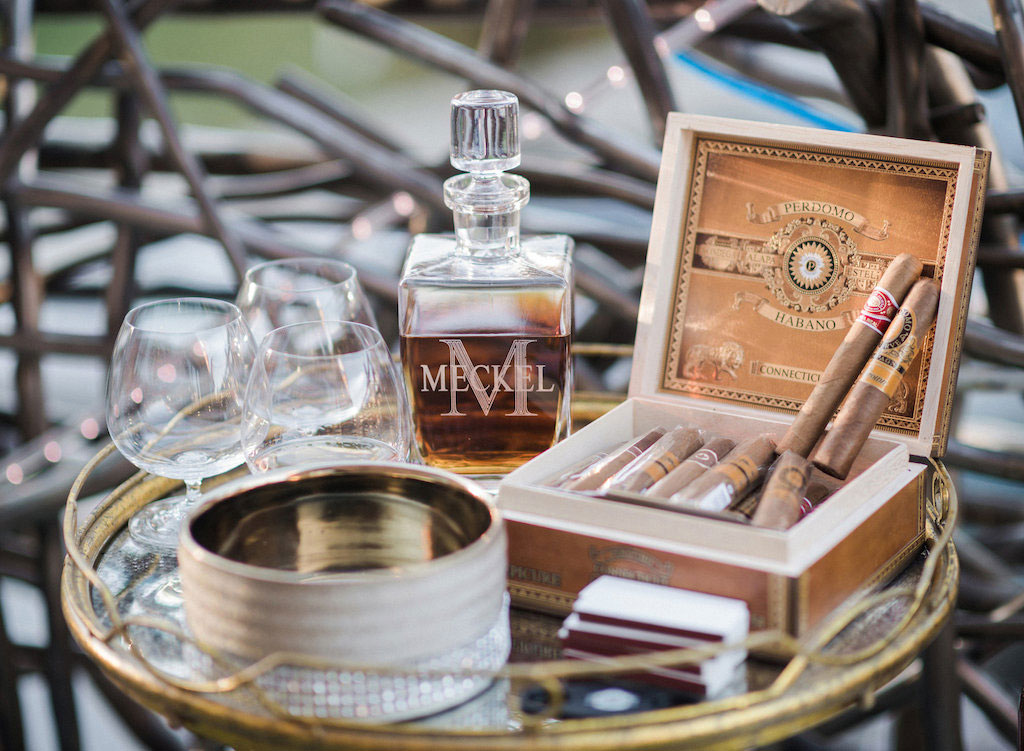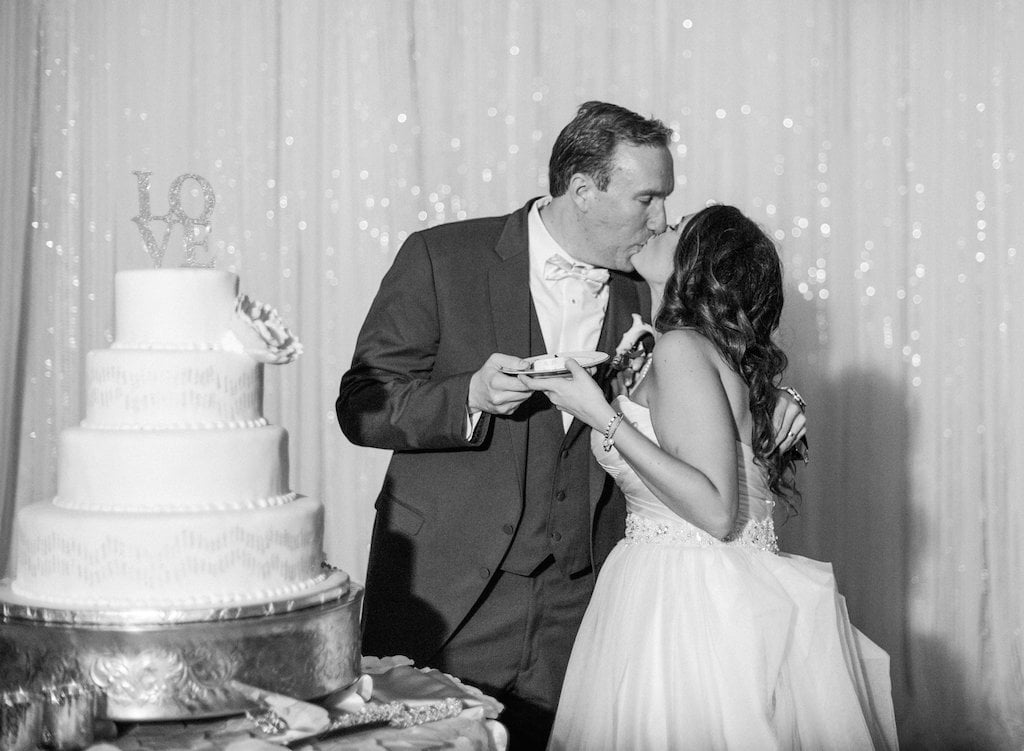 Guests enjoyed a cigar and scotch bar at the reception, then munched on chocolate and carrot cake slices before departing with hand-painted wine glass favors, made by the bride and family members. When it was time for the festivities to come to a close, Courtney and Phil exited with plans for a three-week honeymoon in Italy, Greece, Spain, and Morocco.
VENDORS
Ceremony Venue: Canton Waterfront Park | Reception Venue: American Visionary Art Museum | Photographer: Audra Wrisley Photography | Event Coordinator: Jillian Jenkins of Elle Ellinghaus Designs | Bride's Gown: Betsy Robinson's Bridal Collection | Michael Kors, King's Contrivance Formal Wear | Hair Dresser: Tori Boston, Jordan Thomas Salon & Spa | Makeup Artist: Jordan Thomas Salon & Spa | Caterers & Cake: Chef's Expressions Catering and Event Design | Florist: My Flower Box Events | Videographer: Steven Berkenkemper, Birchfields Wedding Reel | Music/Entertainment: Jacob Jensen, Event Pro | Invitations: EAlexDesigns | Honeymoon Travel Agent: Yvonne Sala, Seven Lands & Seas Travel
Looking for a fabulous photographer to capture your big day? Start your search here.