We're not only in love with this pale yellow fire truck, we're also in love with the fact that it's inspired by Christopher (Chris) Wanka's work with the fire department, making for the perfect backdrop for his engagement photos with Rachel Levine by Bethanne Arthur Photography. 
Like B&G on Facebook | Follow B&G on Instagram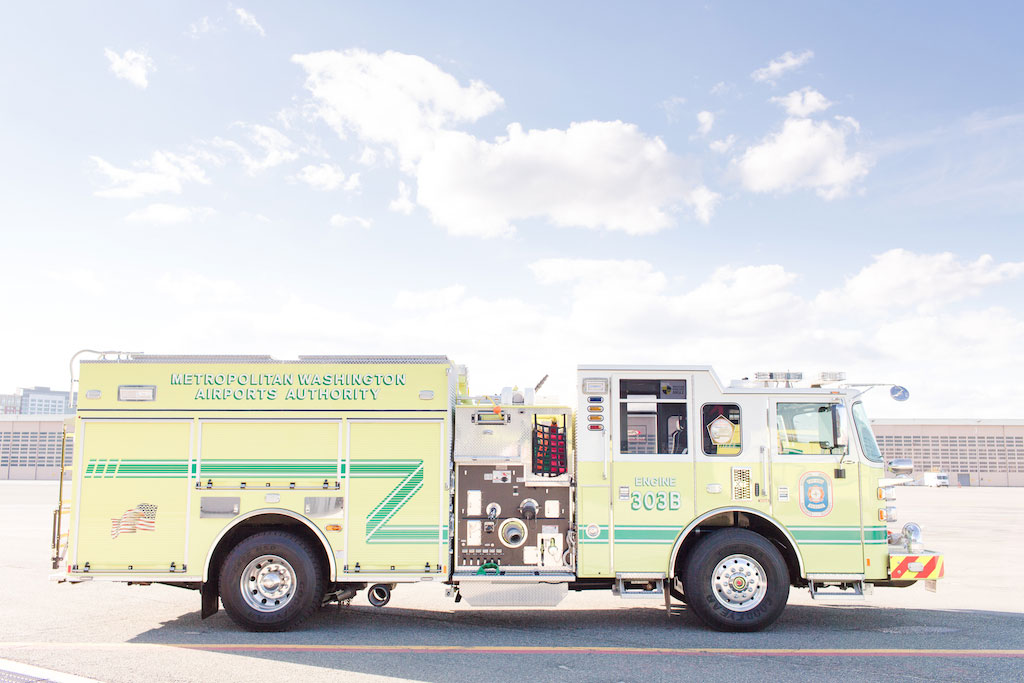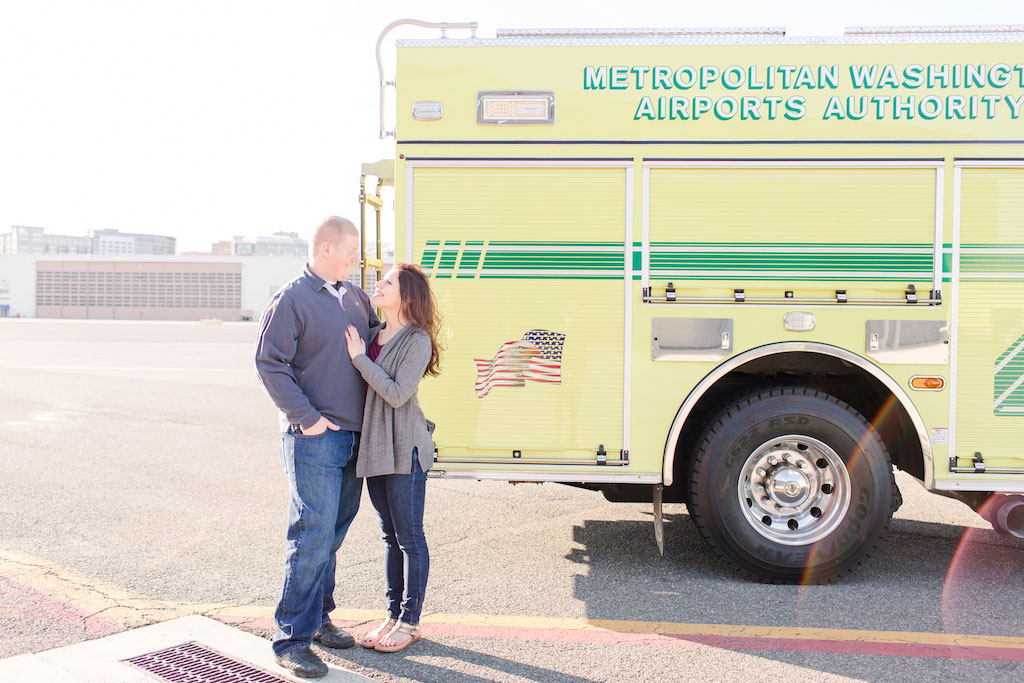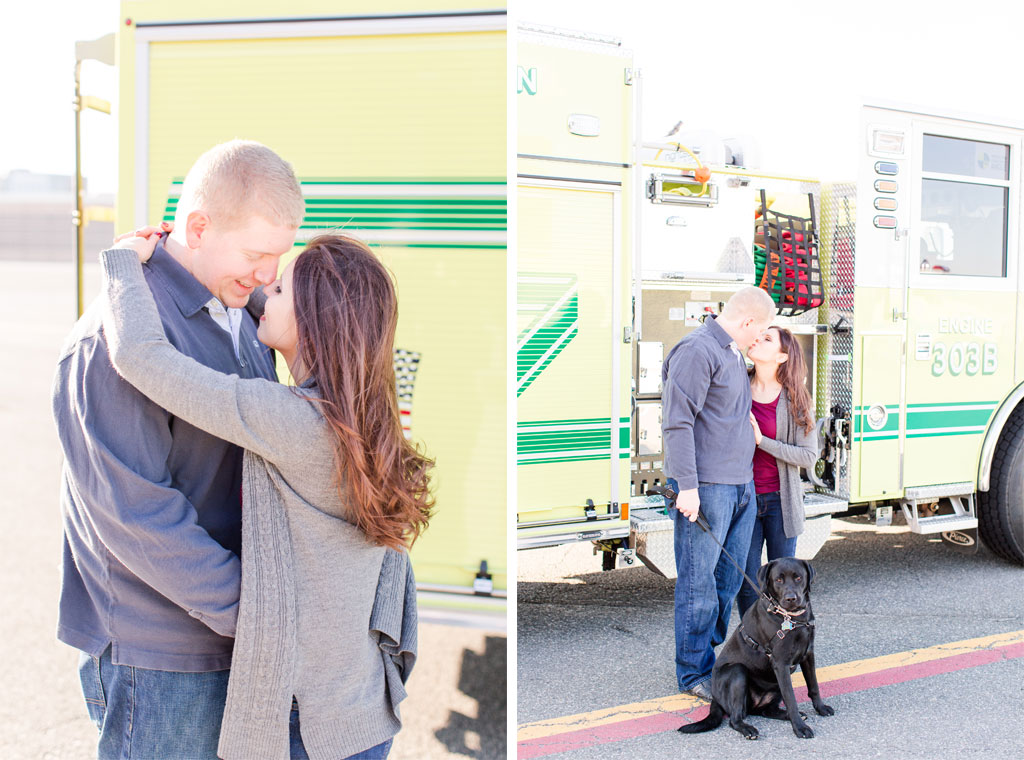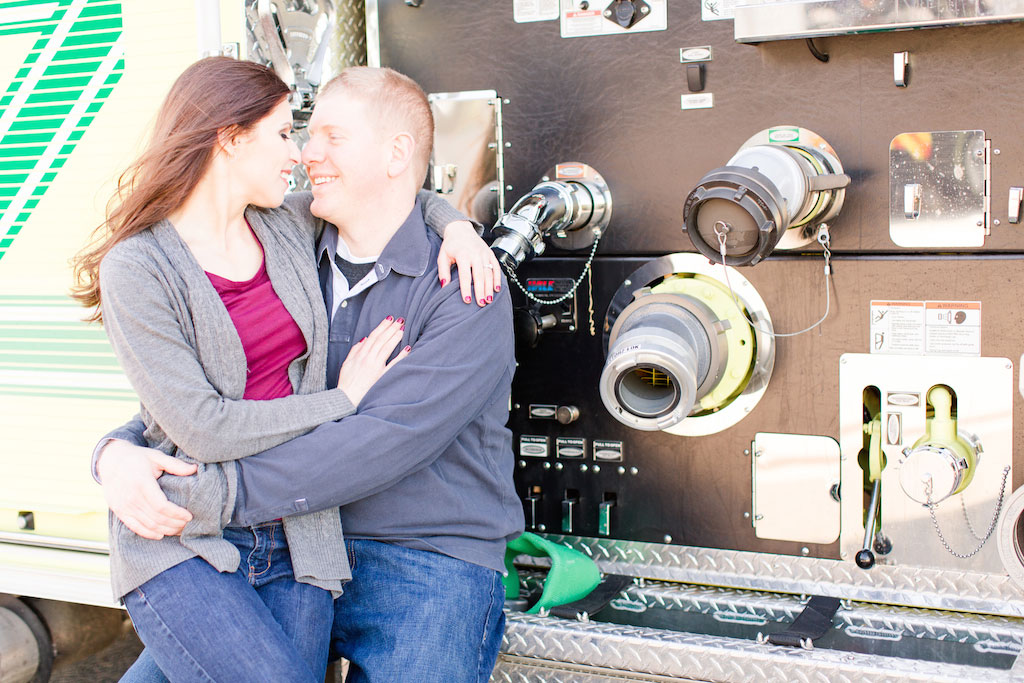 Though Rachel says she tends to be anxious and self-conscious, when she met Chris in  person for drinks after first making contact on Match.com, she quickly felt comfortable around him. They shared live-saving careers—Chris is a firefighter paramedic, and Rachel is an emergency room nurse—and upon first meeting her, Chris knew Rachel was someone he could talk to for hours.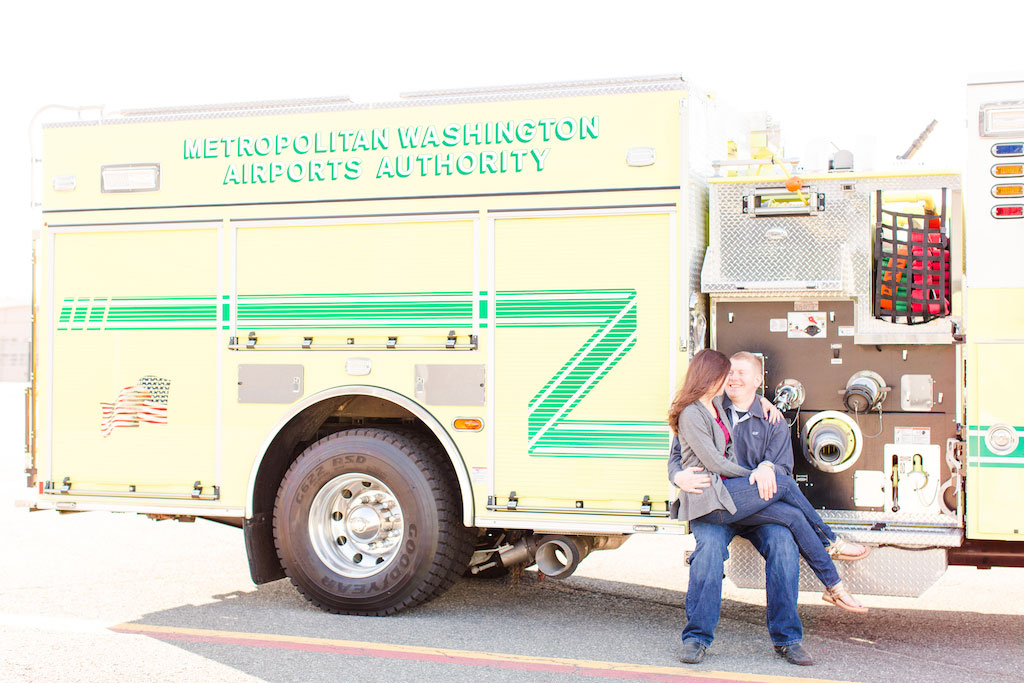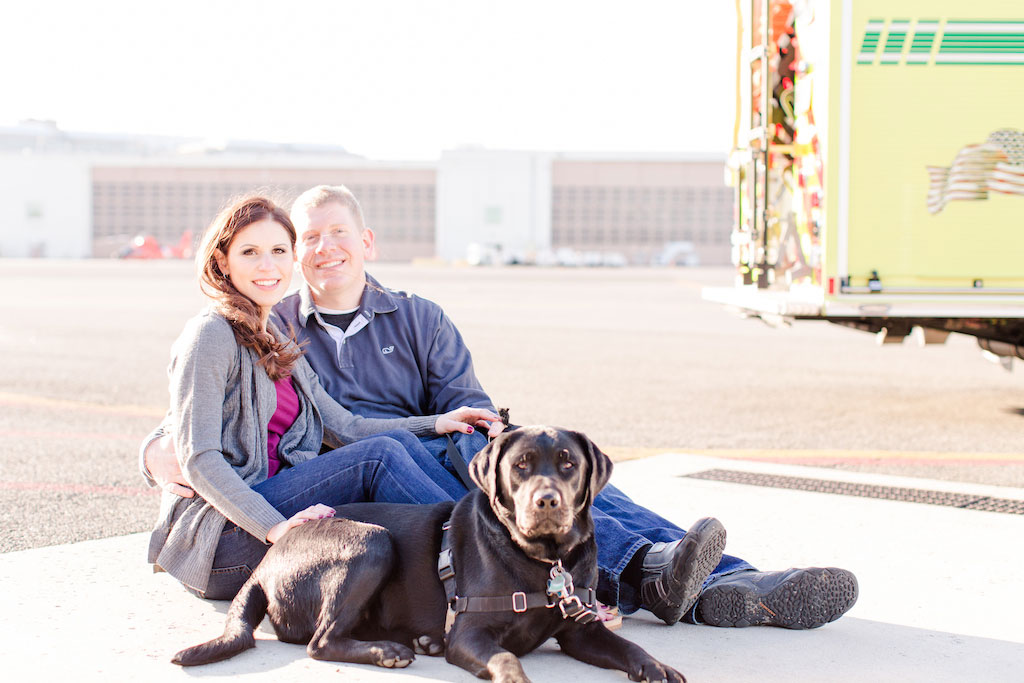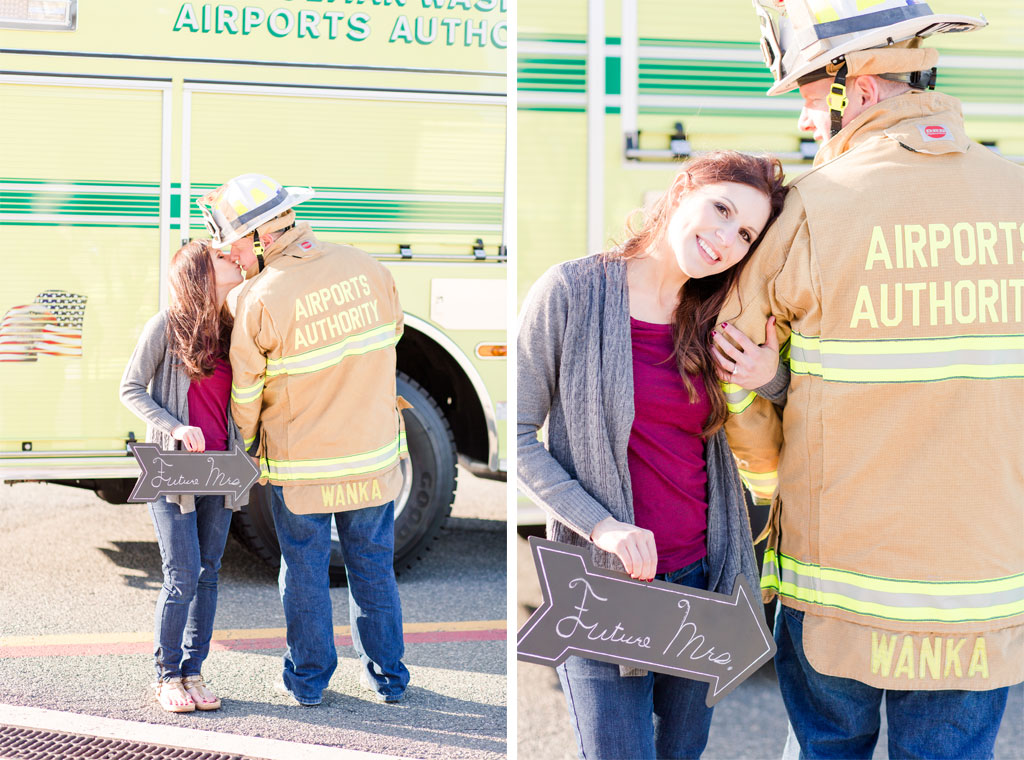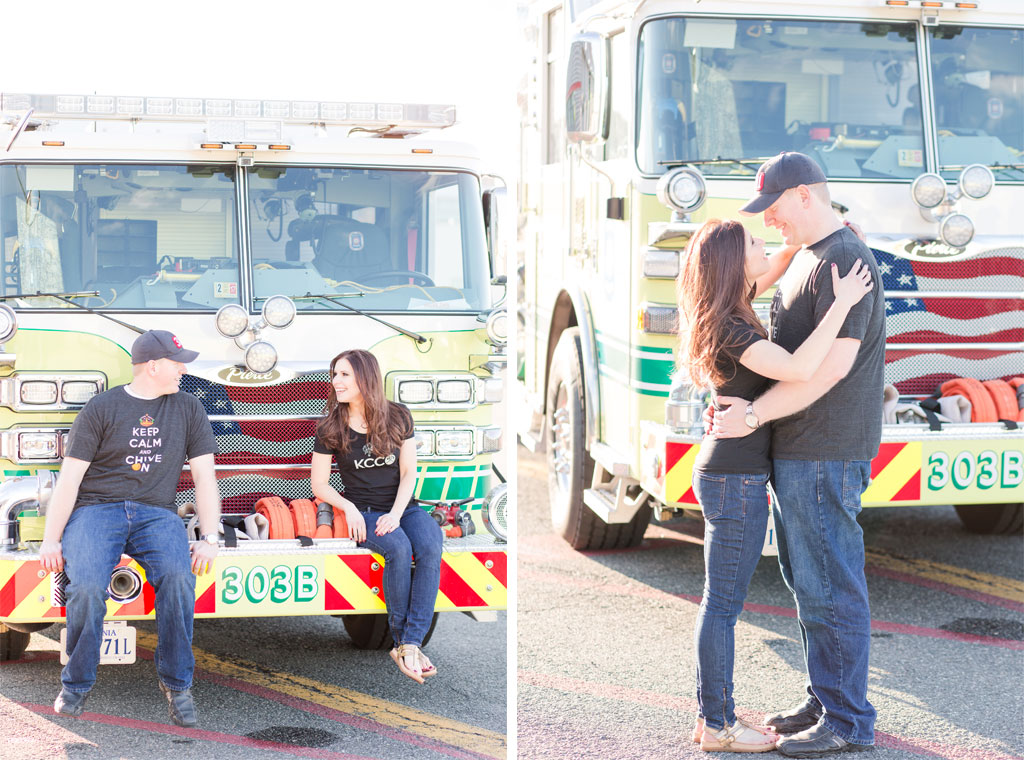 They'd dated two and a half years when Chris brought Rachel back to their first date spot—Whitlow's on Wilson in Clarendon—for an eventing out. But when he asked her to marry him outside the restaurant, having enlisted friends to take photos of the moment, Rachel realized this wasn't any other date night. This thought was confirmed when she walked inside to find both sets of their parents and their close friends ready to celebrate with them.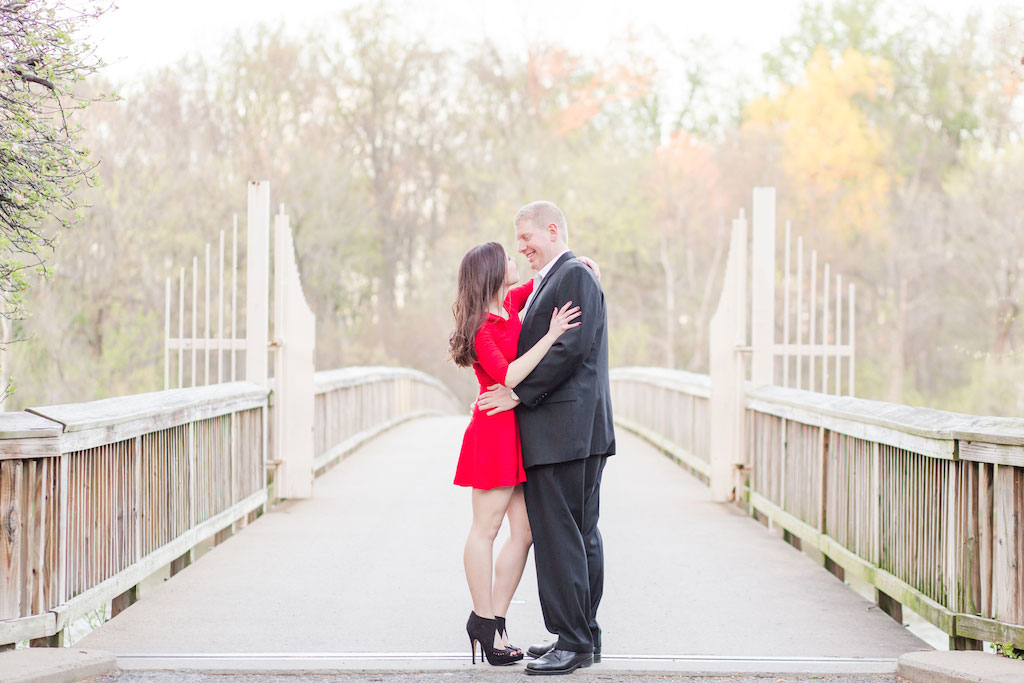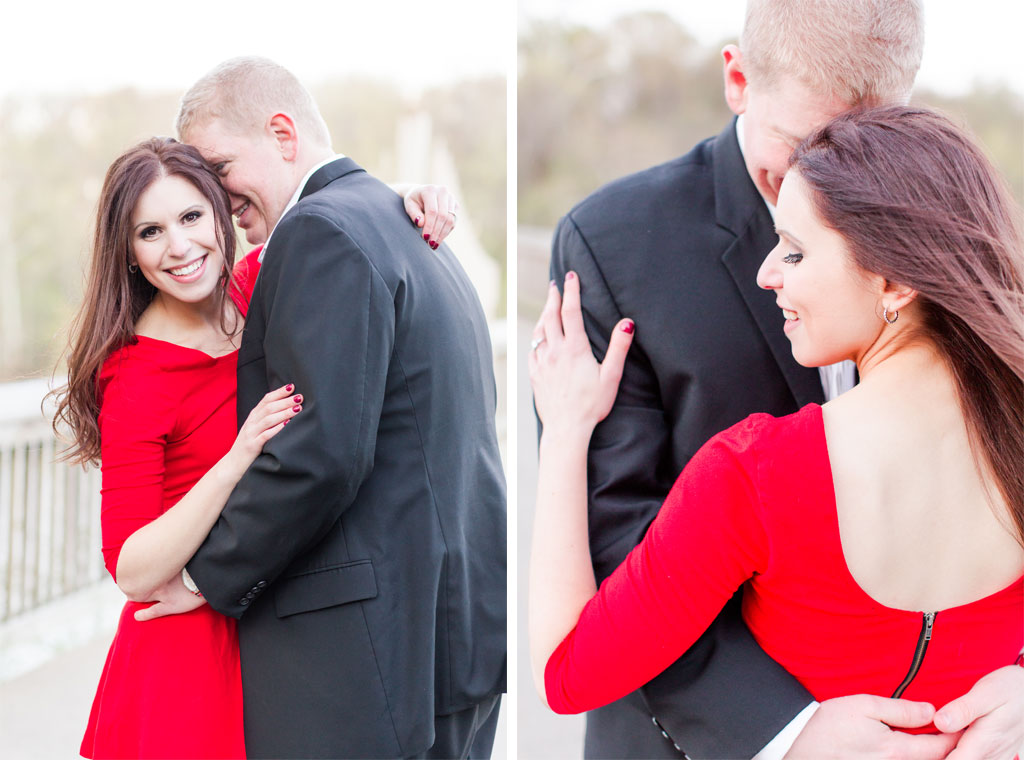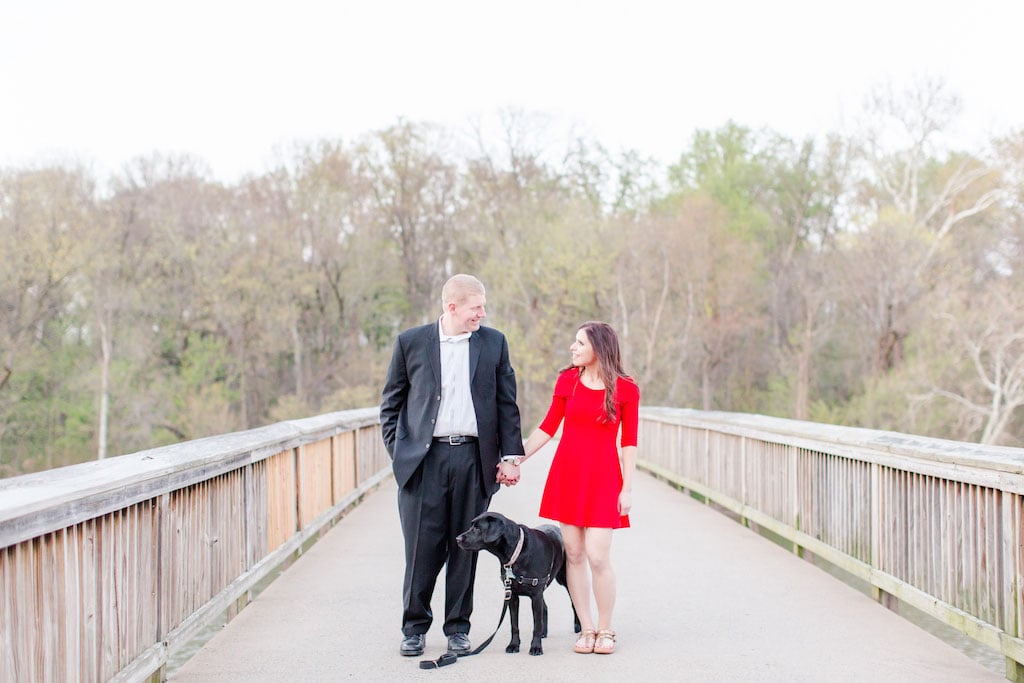 For their engagement photo shoot, the pair decided to incorporate Chris' passion for his work and their shared love of their careers into the theme. Portraits in front of a pale yellow Metropolitan Washington Airports Authority fire truck were followed by a session at Roosevelt Island Park with Bethanne Arthur Photography. Rachel and Chris are planning to wed in October in Hamilton, Virginia.