Whether you believe rain on your wedding day to be a good omen or bad, we firmly believe that it didn't inhibit the beauty of Darby Dozier and Chadwick (Chad) Sinclair's wedding in the slightest. Take a look at their romantic rainy day wedding in the photos below by Katie Nesbitt Photography.
Like B&G on Facebook | Follow B&G on Instagram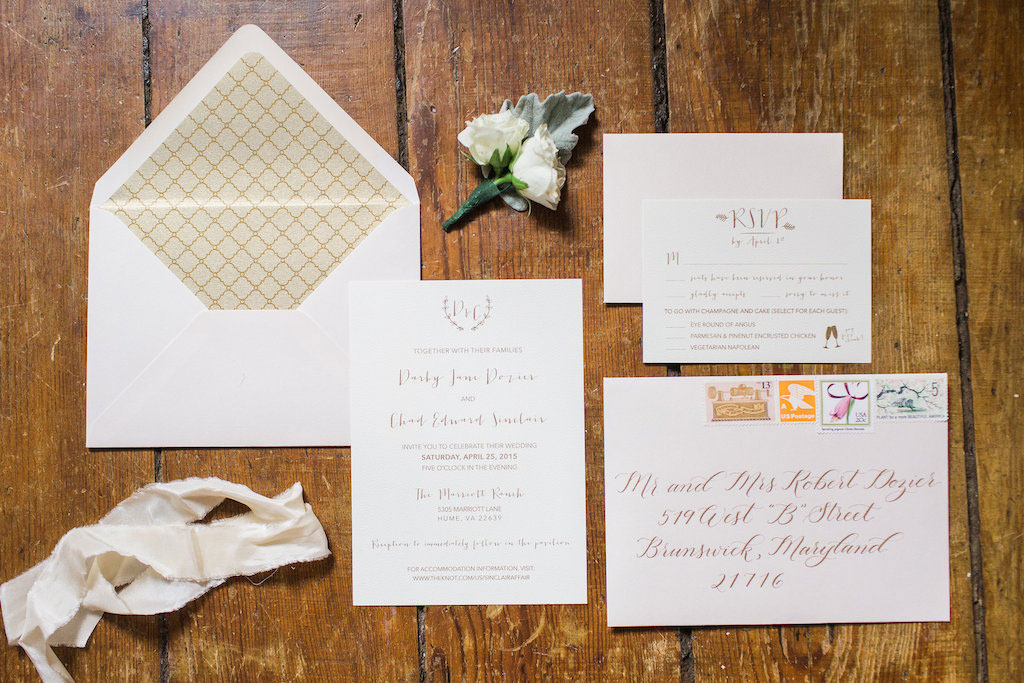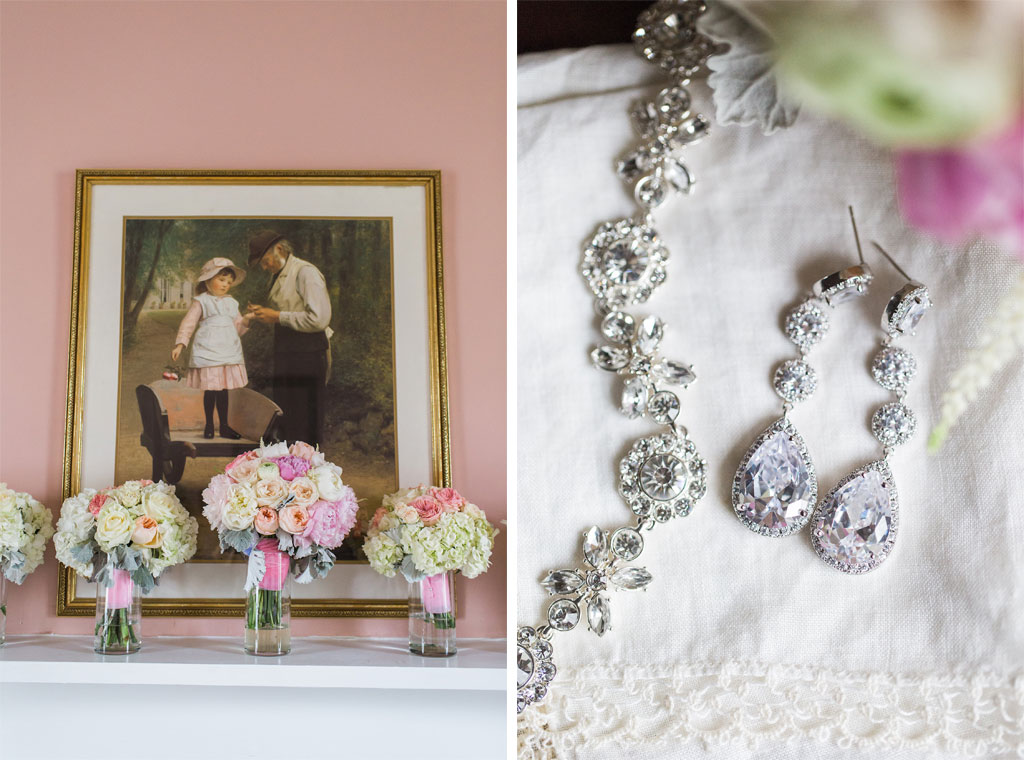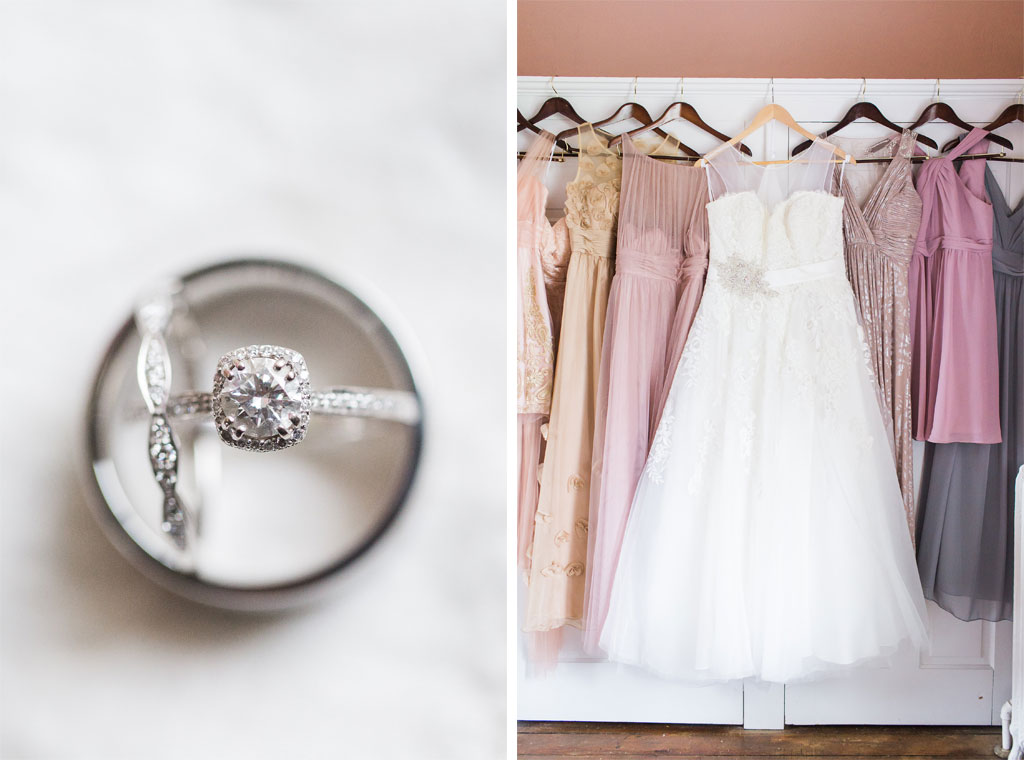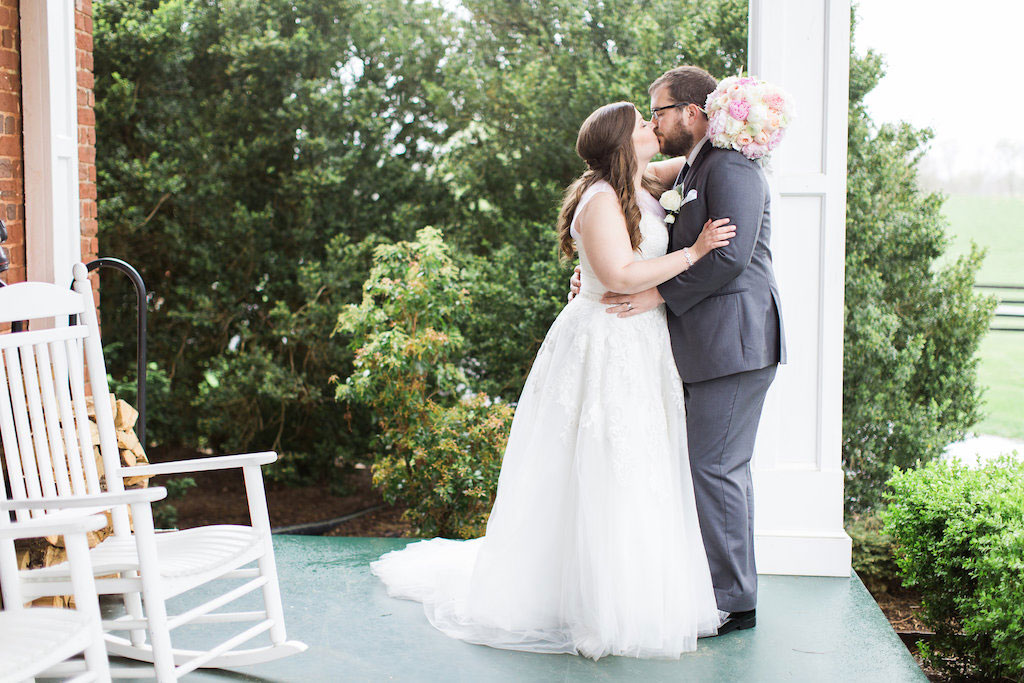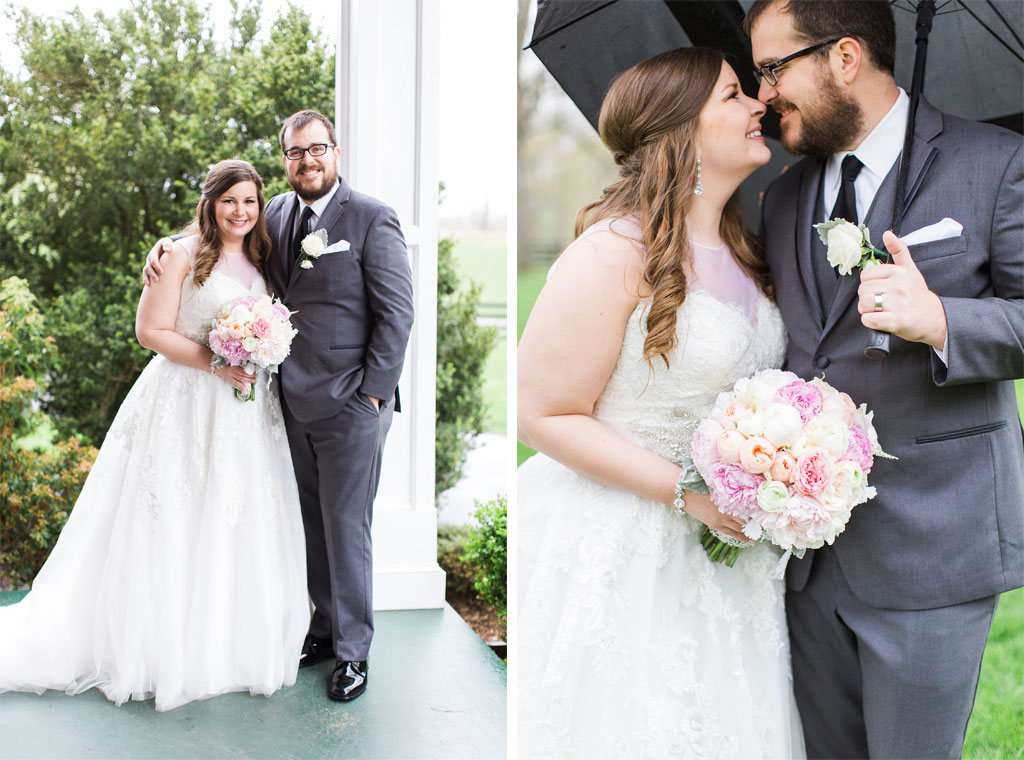 Chad and Darby met freshman year at Bridgewater College, where both were social butterflies. "Everyone on campus knew Darby," says Chad. "Chad was always the nice and fun guy that everyone loved!" attests Darby. But their mutual outgoing natures didn't pair them together until senior year, when they lived in neighboring apartments. After hanging out for weeks, Chad finally asked Darby to dinner. During their meal, Chad was so nervous he was unusually quiet, but he'd warmed up by the time they returned to campus, where they stayed up talking for hours.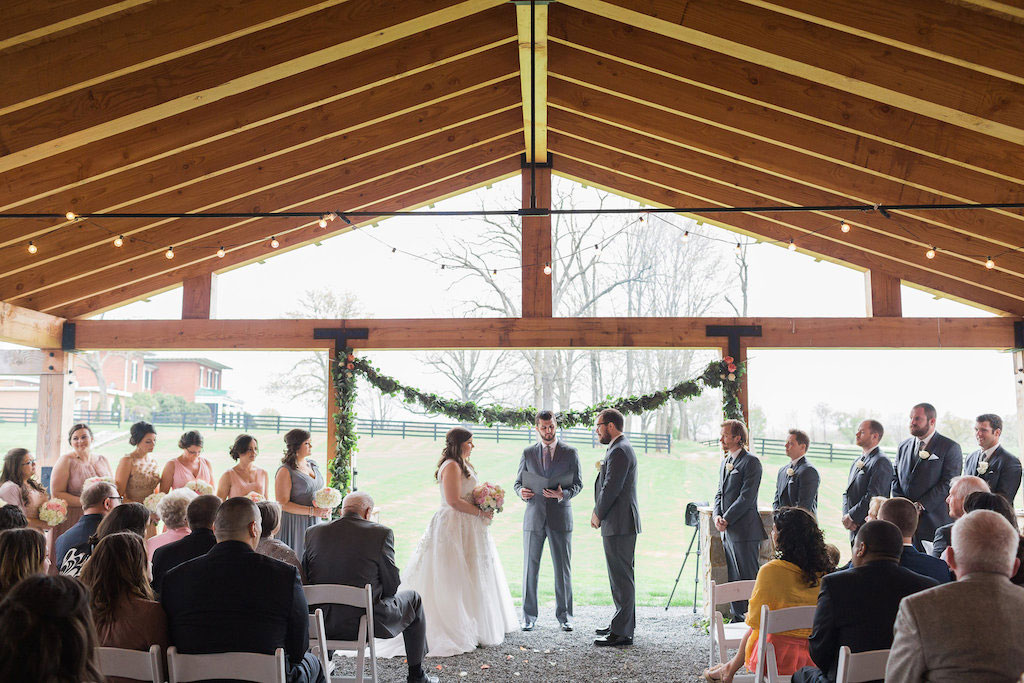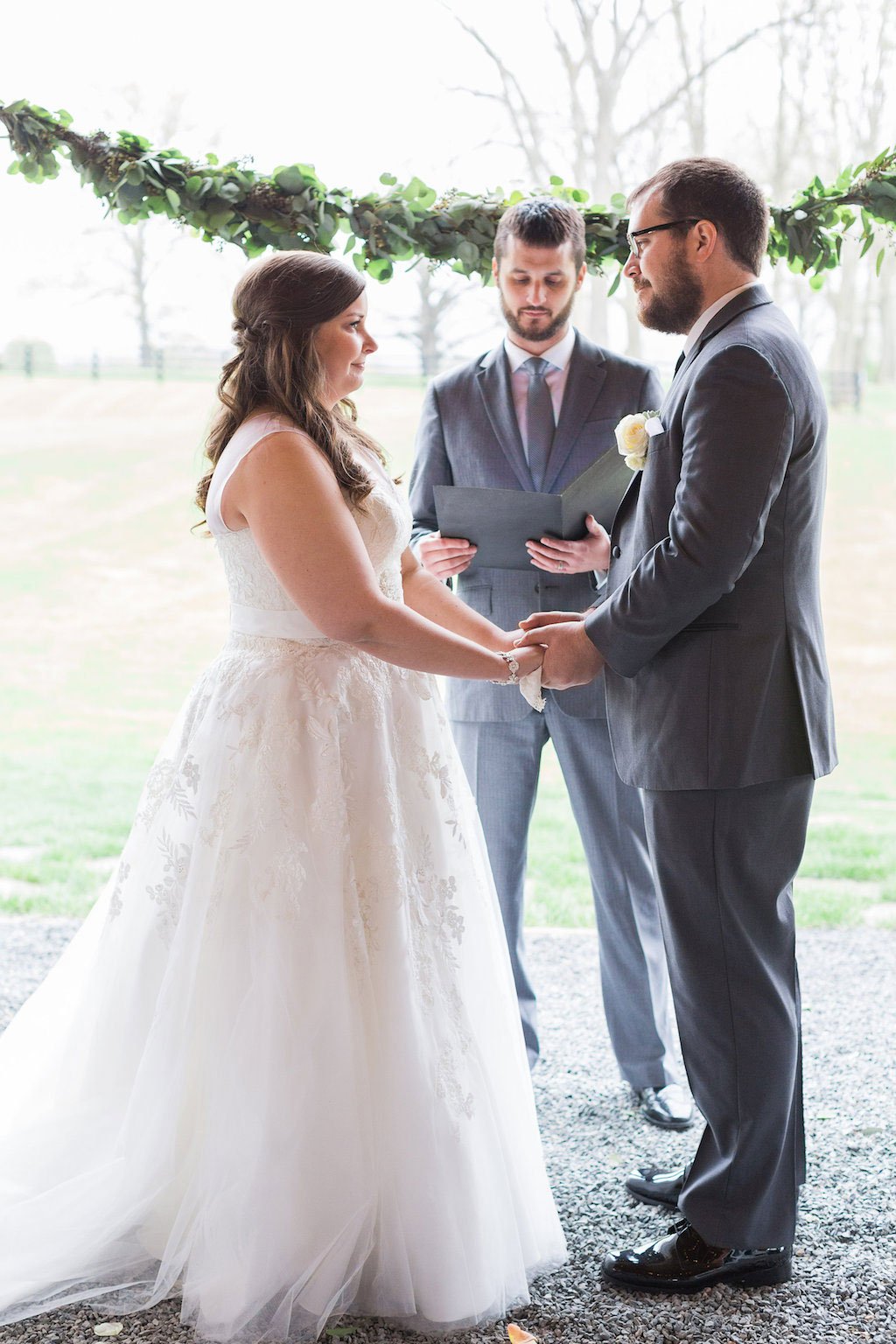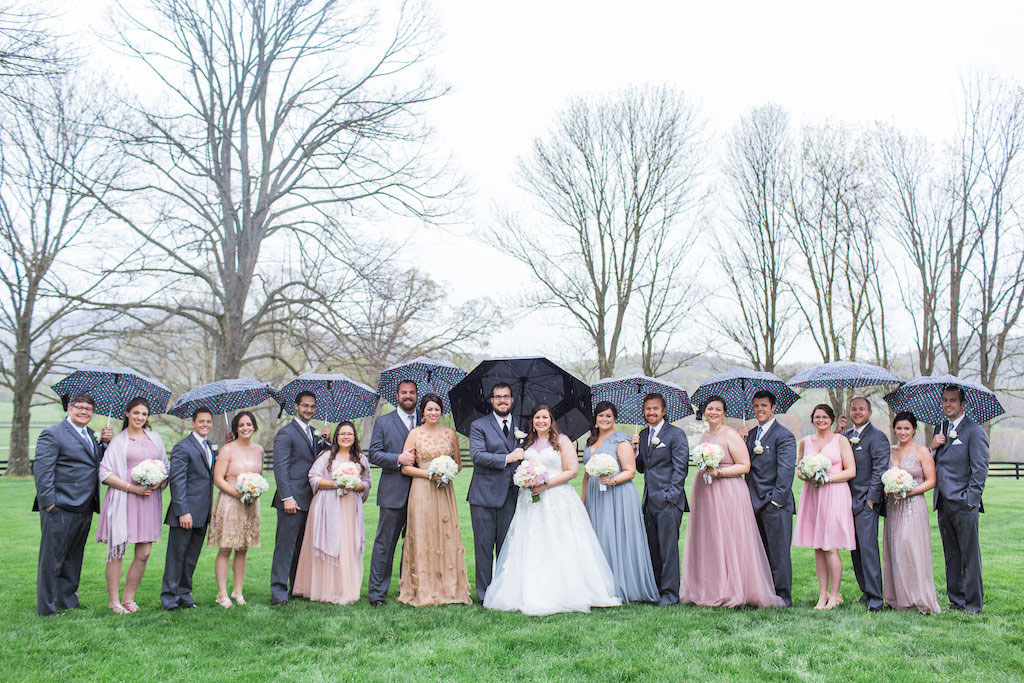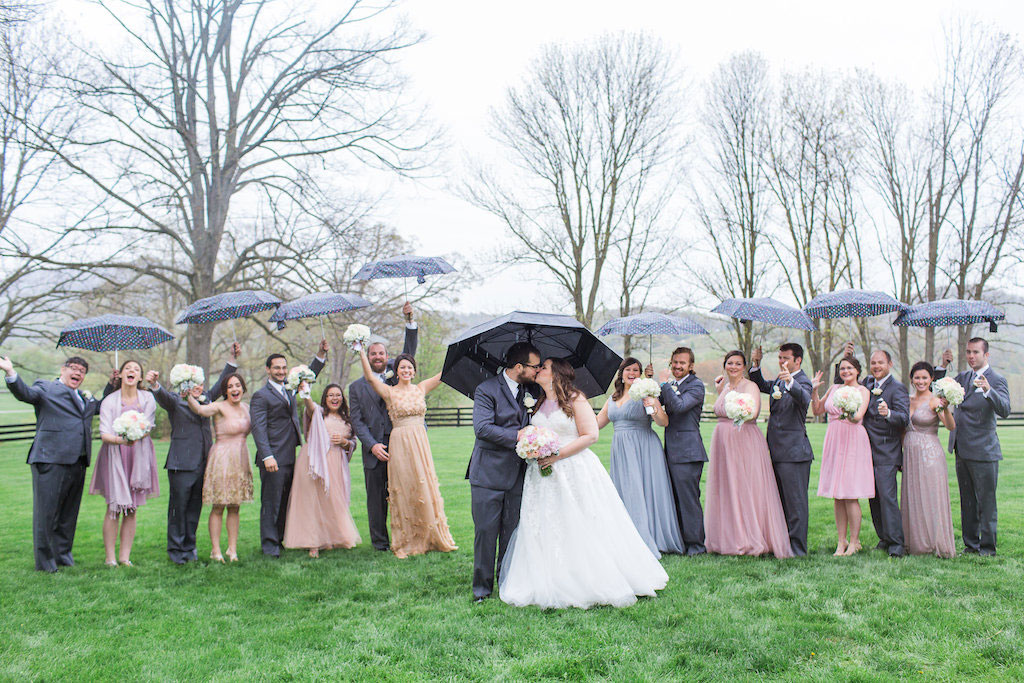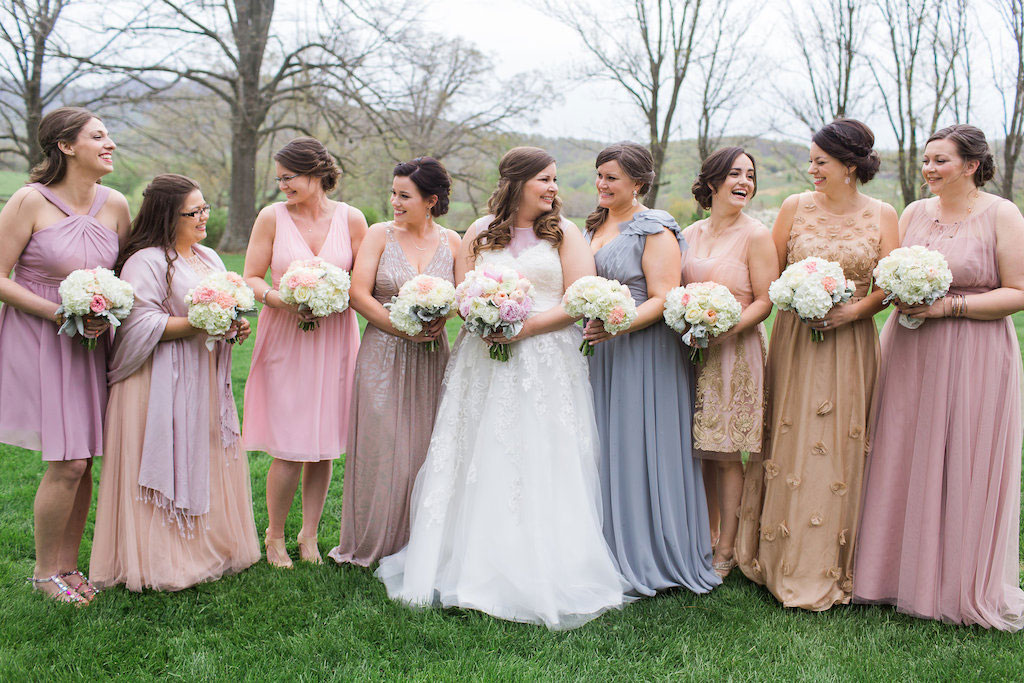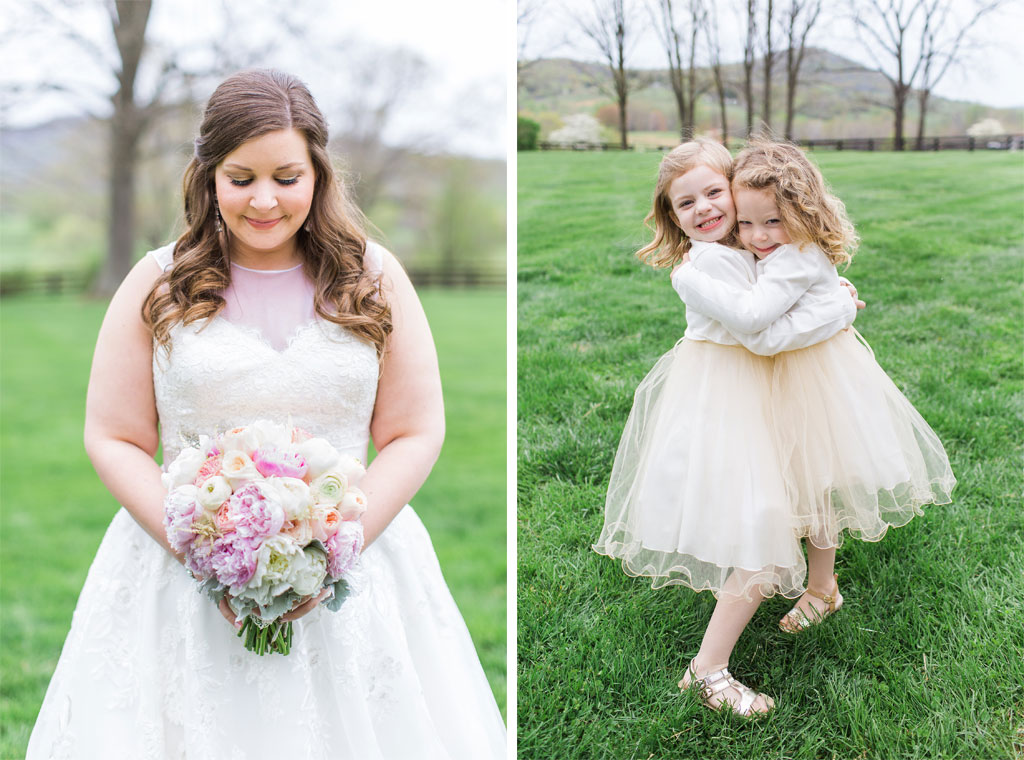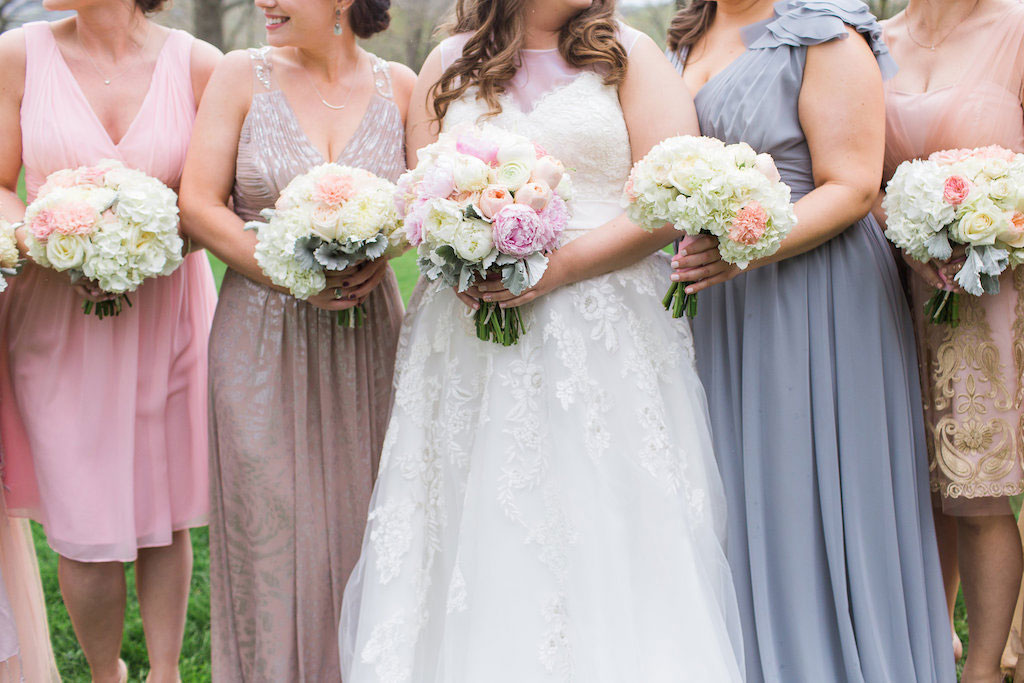 After five years of dating, Darby was expecting a proposal during the holiday season. She waited through Thanksgiving, then Christmas, then New Years with no ring in sight. Finally, after an evening party Chad and Darby had hosted at their home, Darby was dressed in pajamas, getting ready to run an errand with her sister, when Chad shocked her by getting down on one knee. After many happy tears were shed, the newly engaged couple celebrated with family and friends.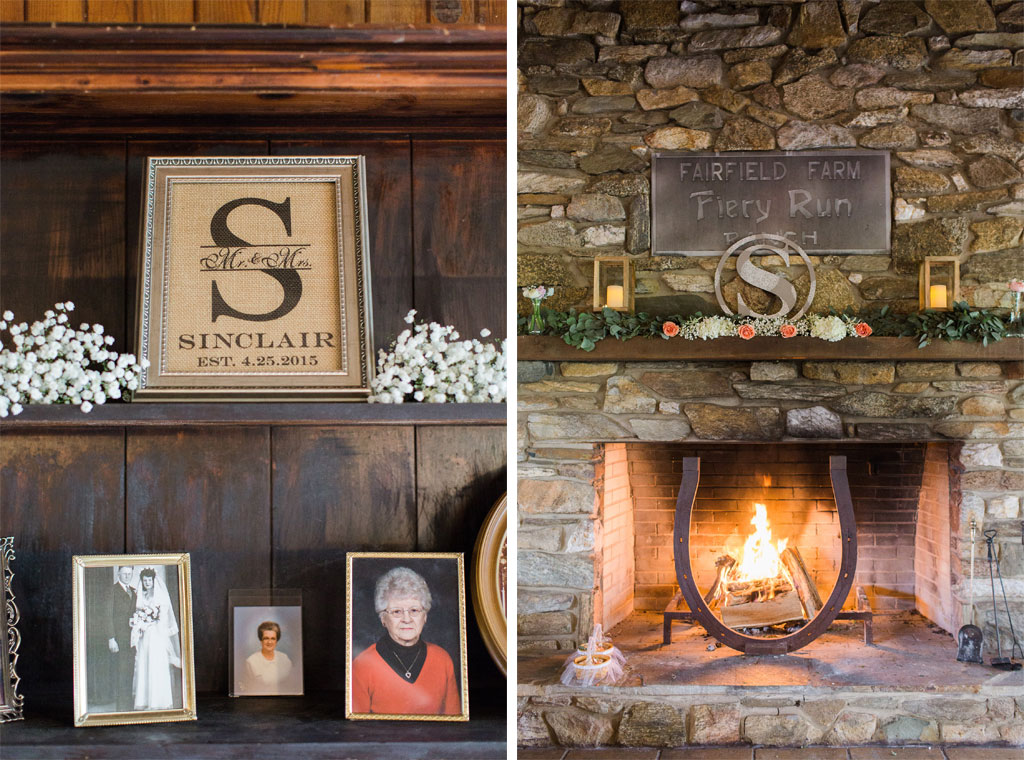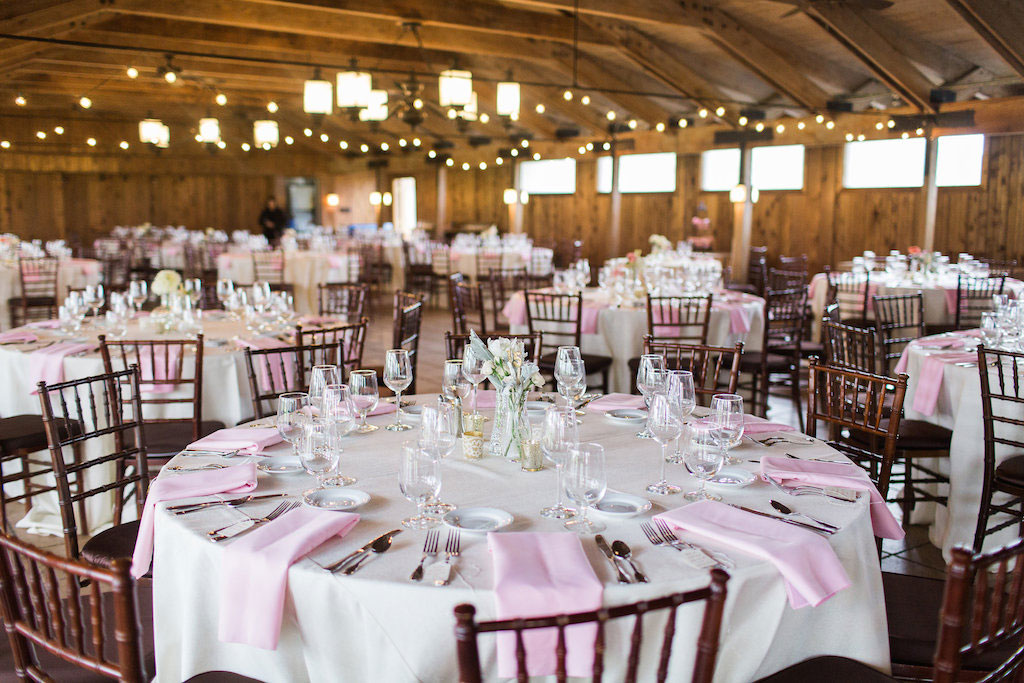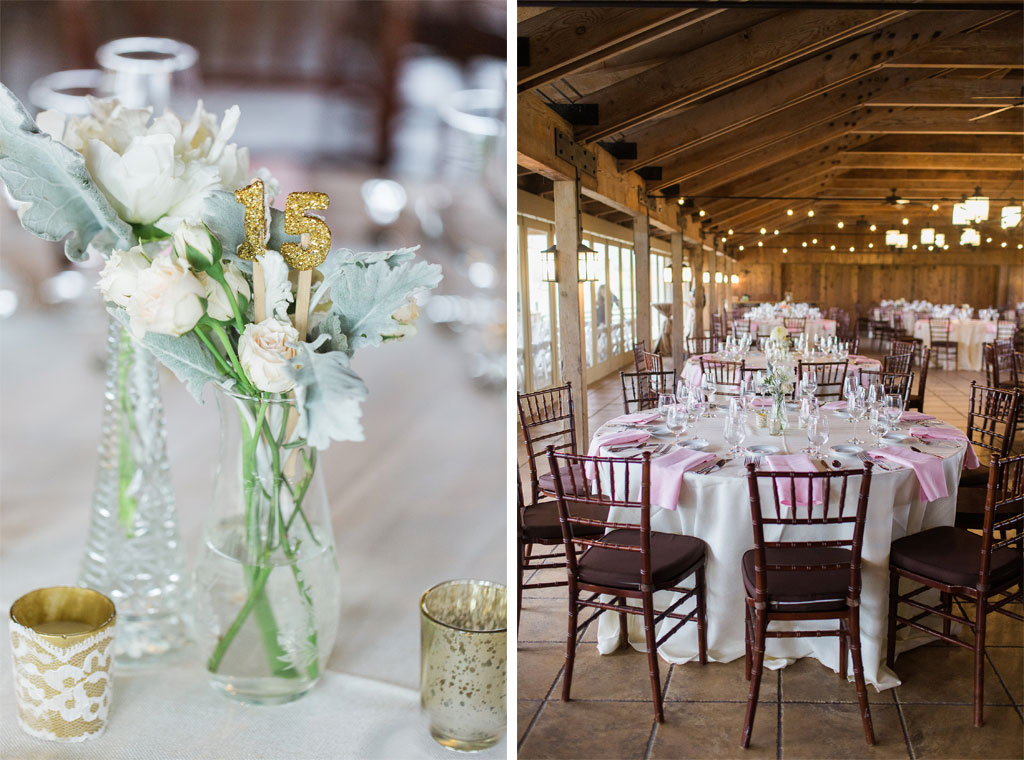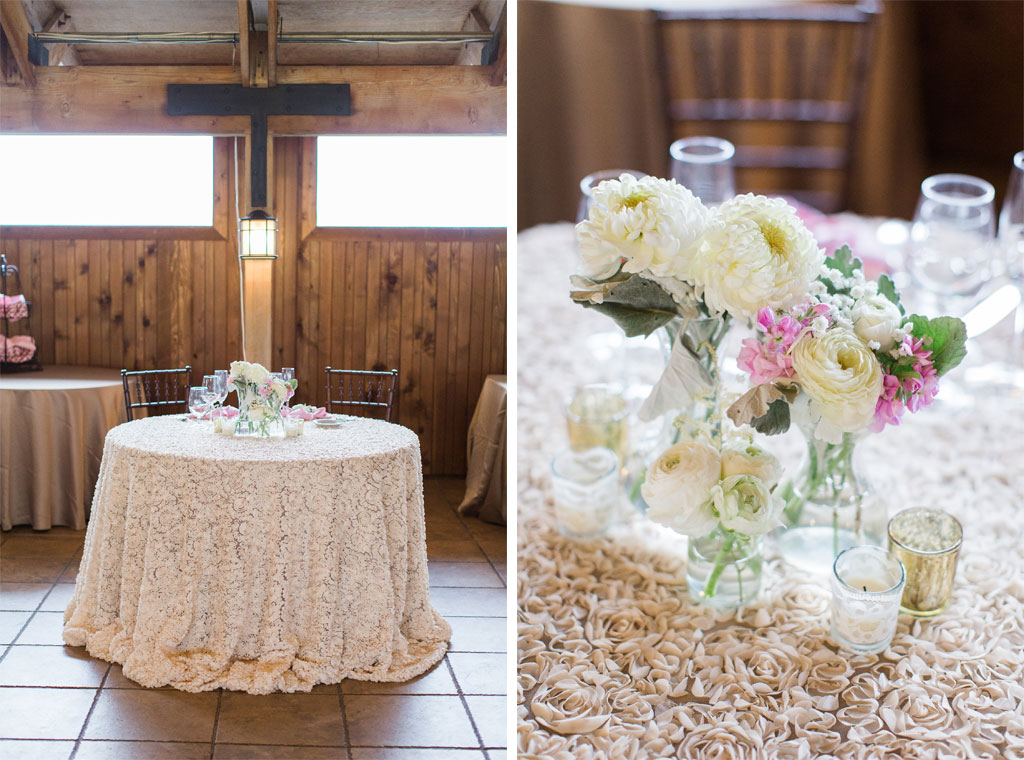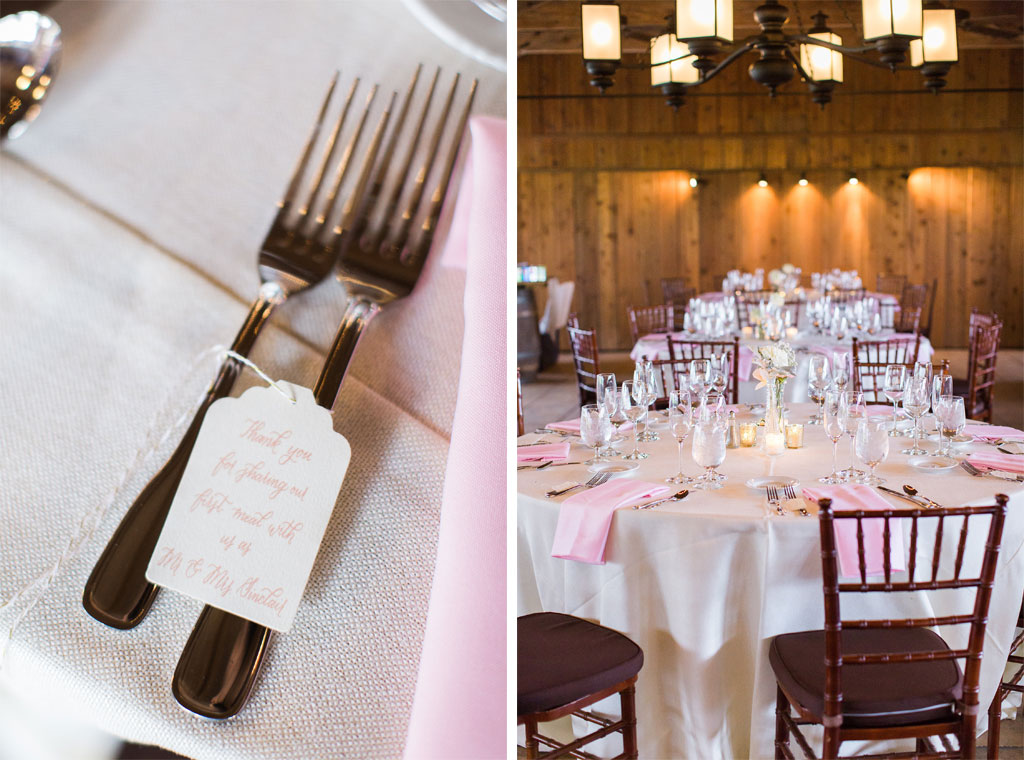 Though one might expect sunny skies and warm temperatures for a spring wedding, Darby and Chad were greeted with chilly temperatures and rain clouds the morning of their April wedding. A covered ceremony space made it possible for them to say their "I do's" in the open air, while polka dot umbrellas kept the bridal party dry during portraits.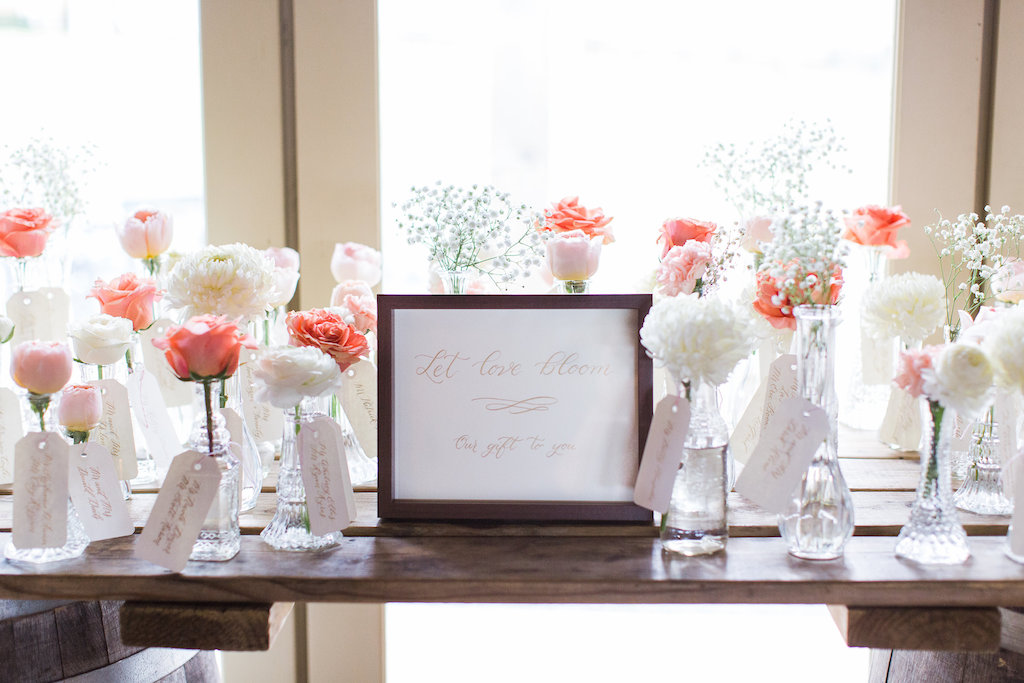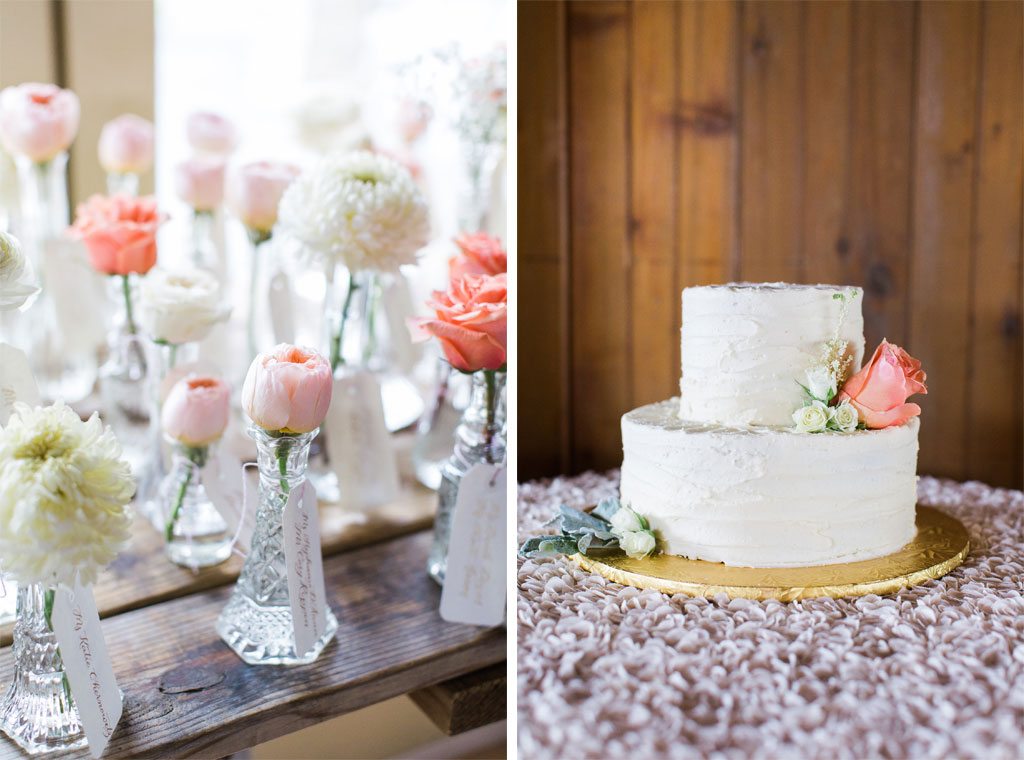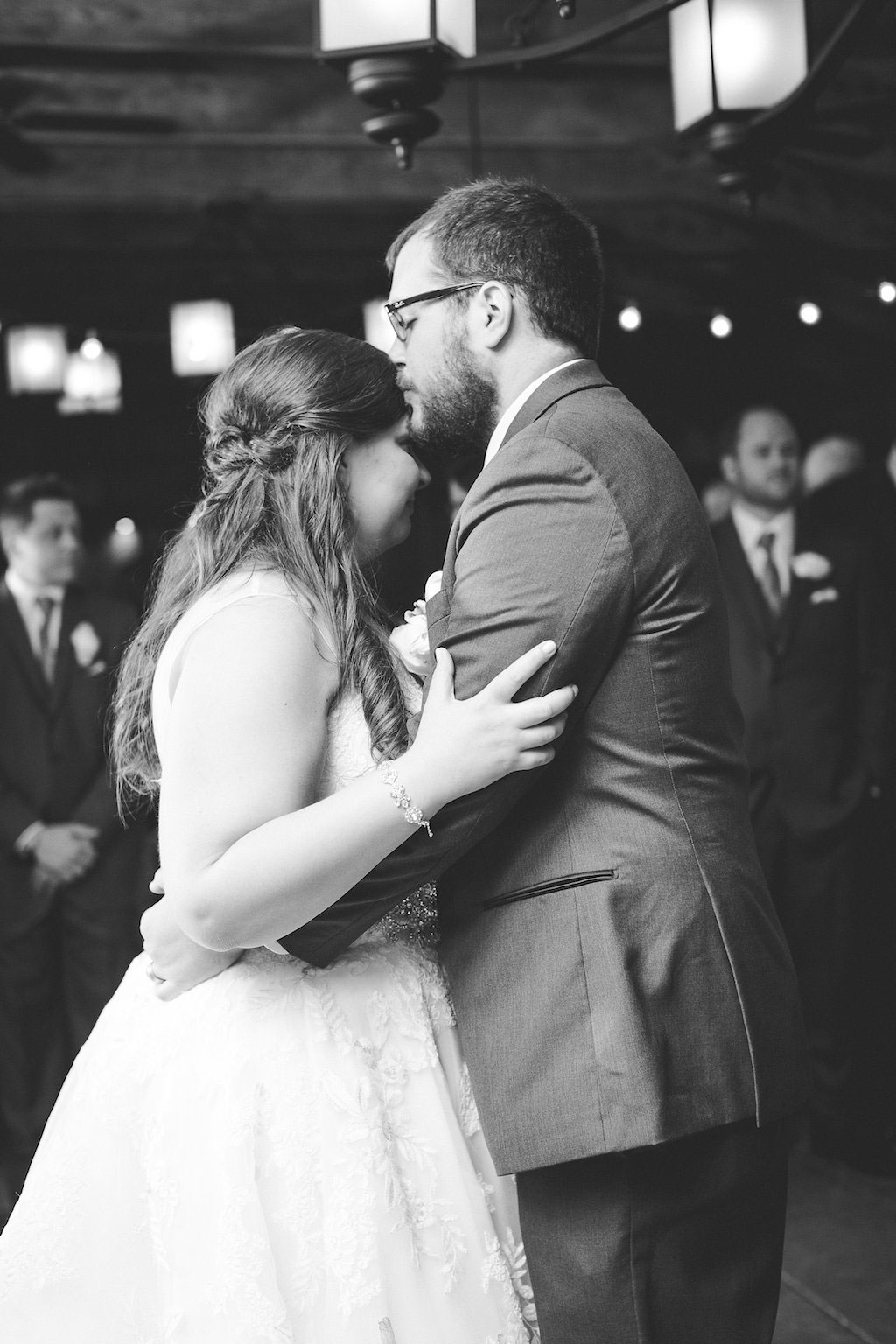 On the morning of the wedding, Darby's tears of joy first started to fall when she laid eyes on her peony-filled bouquet. But the most emotional moment of the wedding was the vows. They'd written them themselves, and though neither had read the other's before the ceremony, they were surprised by how much of their promises to one another overlapped. At the end of the day's festivities, cake and pie were cut into before Chad and Darby departed to honeymoon at a resort in Jamaica.
VENDORS
Venue: Marriott Ranch | Photography: Katie Nesbitt Photography | Event Coordinator & Florist: Dear Sweetheart Events | Bride's Gown: Custom Allure Bridals, Curvaceous Couture | Groom's Tux: Vera Wang, Men's Wearhouse | Hair & Makeup Artist: Claudine Fay | Cake: Lemon Tulip Cakes & Bakery | Caterers: Marriott Ranch | Videographer: John Clark, Rising Virgo Studio | Music/Entertainment: "DJ Buddha" Kenny Der | Calligraphy: Sincerely, Amy
Start off your wedding on a good note with the help of these local stationers and calligraphers that will help you get your wedding invitations in the mail.