We've seen guys make up dog-friendly happy hours and take their girl skydiving to propose, but Gene Chun's proposal to Jessica (Jess) Kim might be one of the coolest ever. Take a look below in the photos by Ken Pak Photography.
Like B&G on Facebook | Follow B&G on Instagram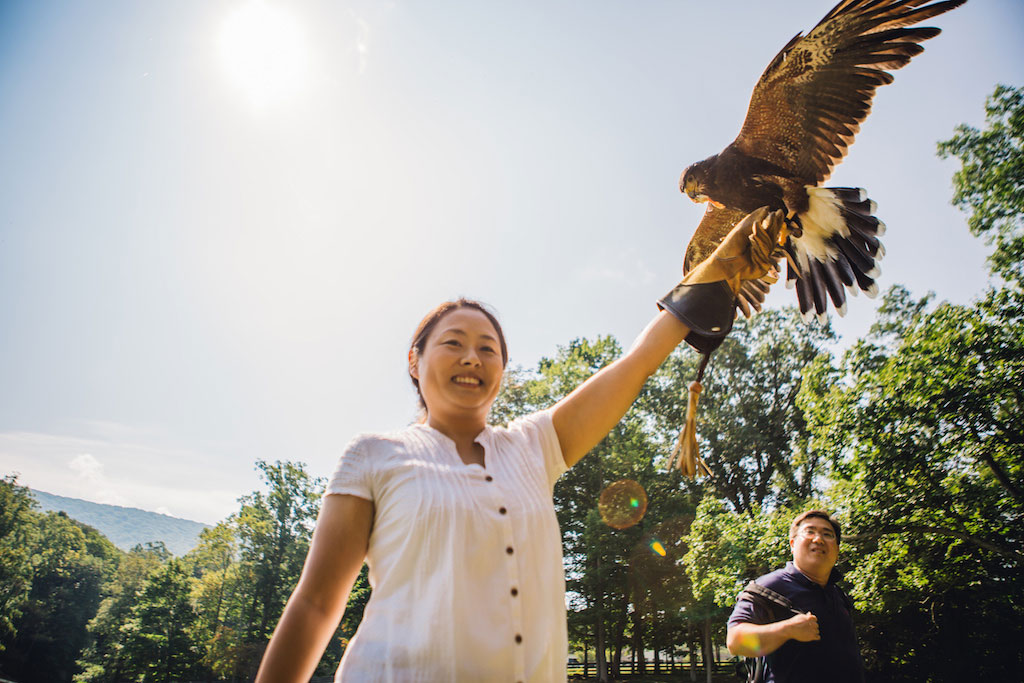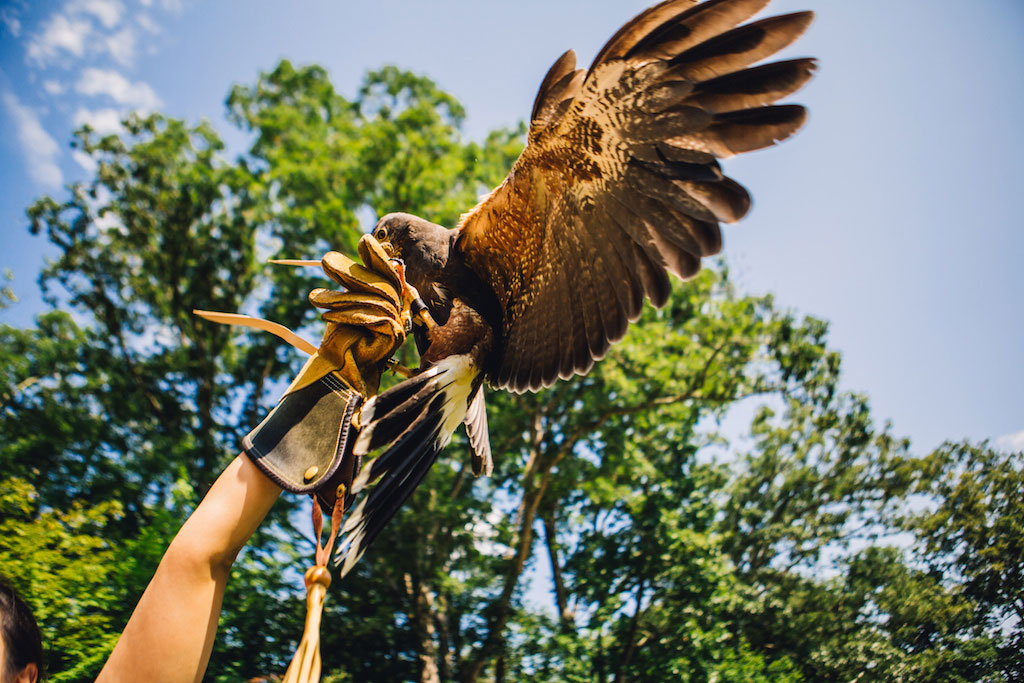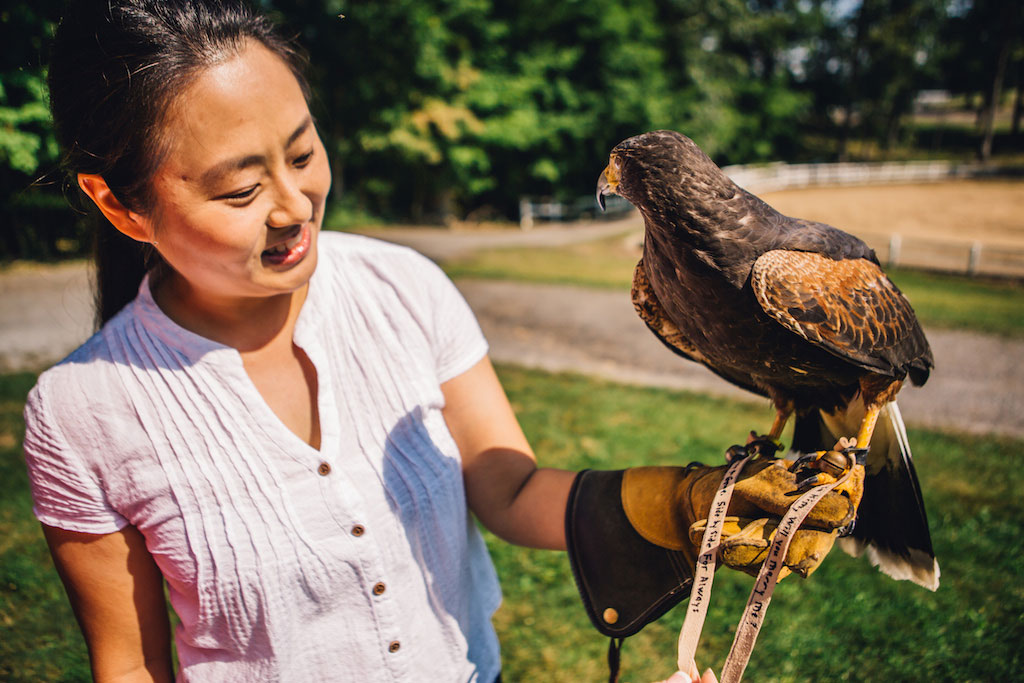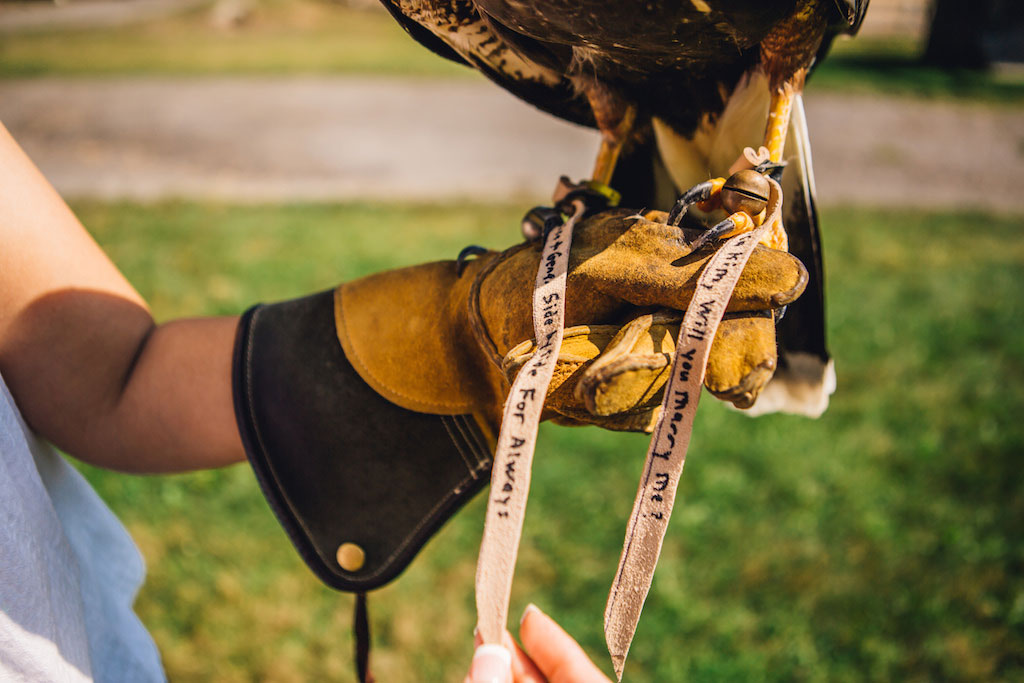 Even though Jess was an hour late to her first date with Gene—a breakfast they'd scheduled after meeting on eHarmony—Gene used it as an opportunity to impress Jess with his kind heart. Over a dish of shakshooka, the two discovered that they had a ton in common, and Gene kept having to look down so Jess wouldn't see in his eyes how quickly he was falling for her.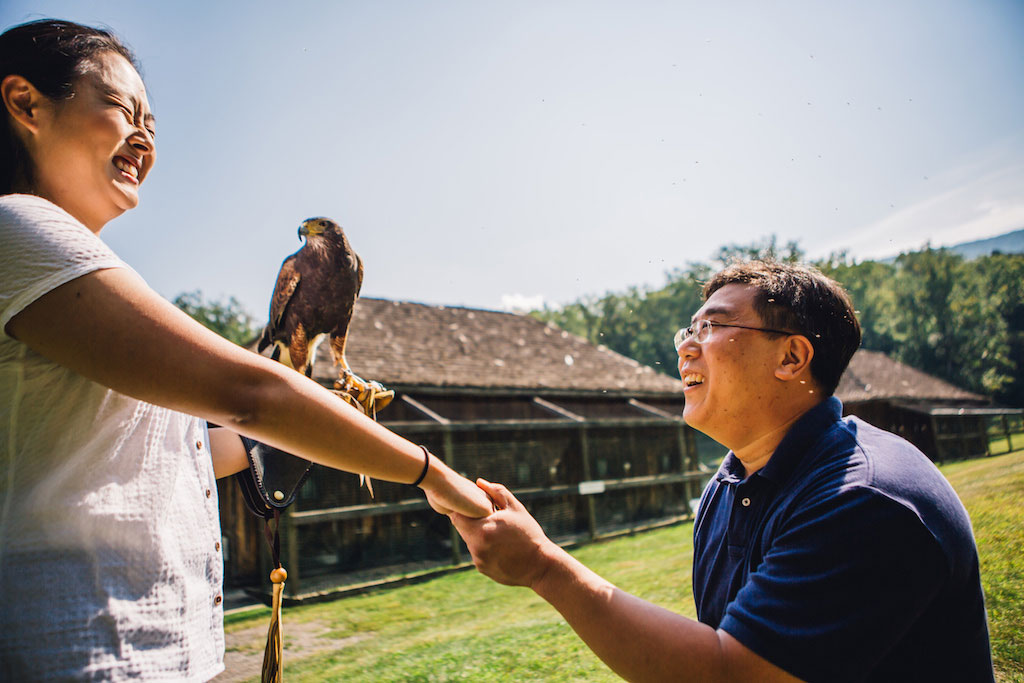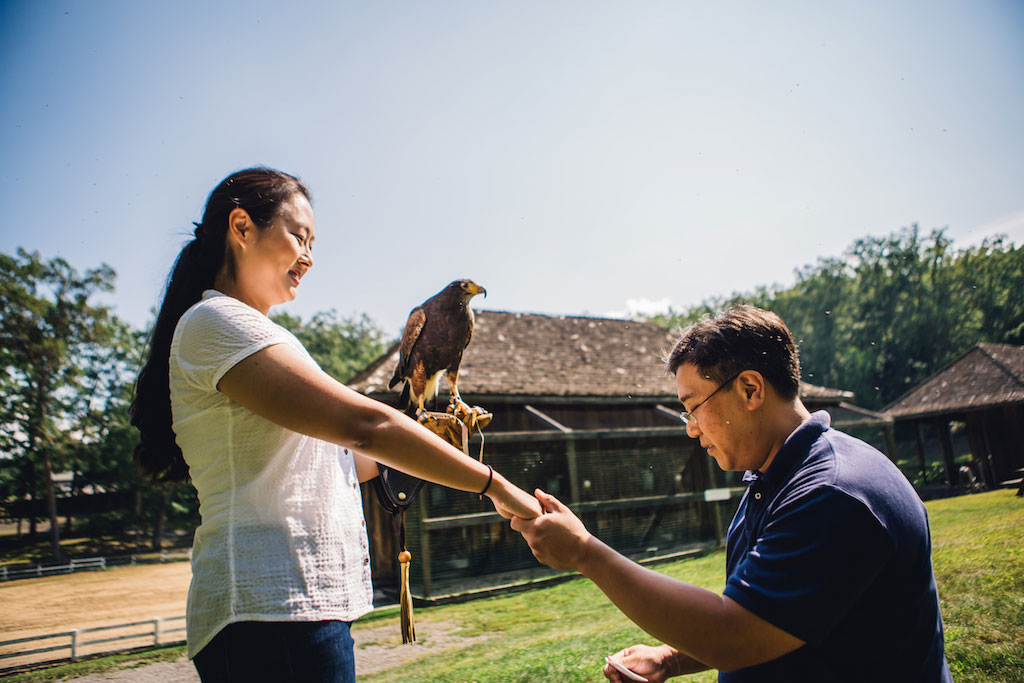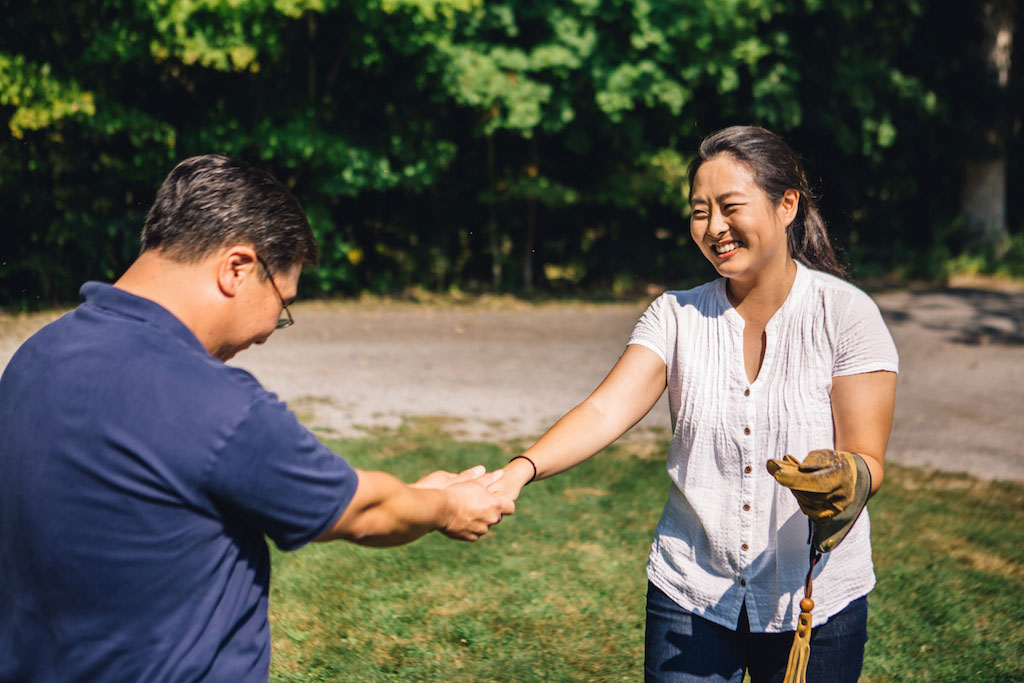 They'd dated about a year and a half (and gone on a grand total of 216 dates that Jess meticulously tracked) when Gene planned a falconry outing at the Omni Homestead Resort in Virginia. Both animal lovers, Gene knew that Jess' favorites are birds and that she like to volunteer with rehabilitation organizations that worked with birds of prey. Before their falconry workshop, Gene secretly contacted the instructor and asked if the falcon could deliver a message to Jess during their visit. The falconer mailed Gene two leather strips, on which he wrote his message, then mailed them back.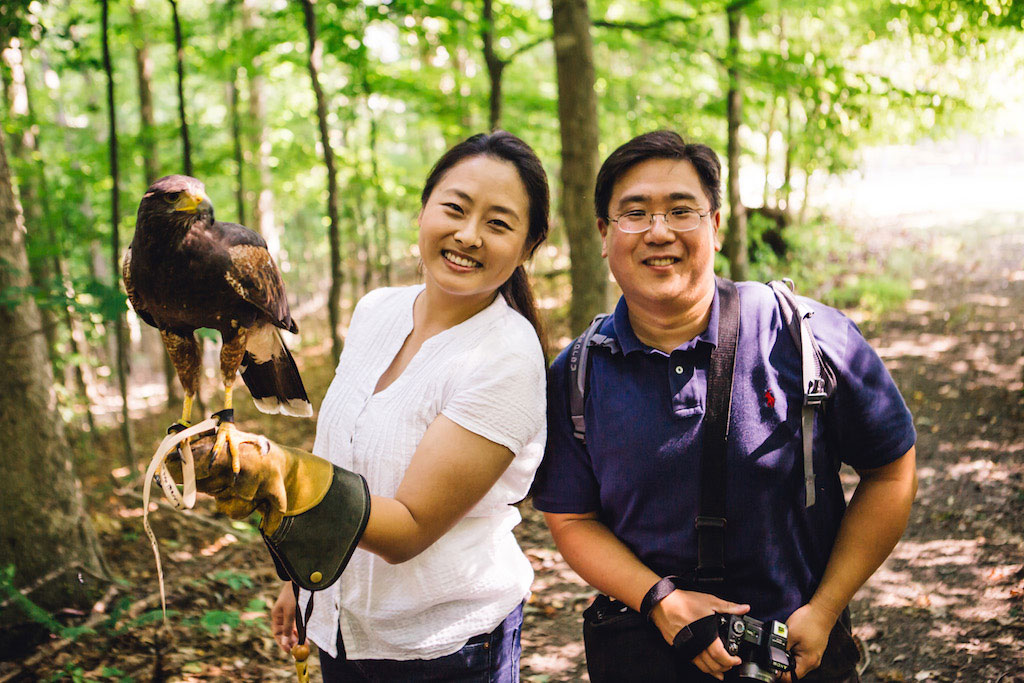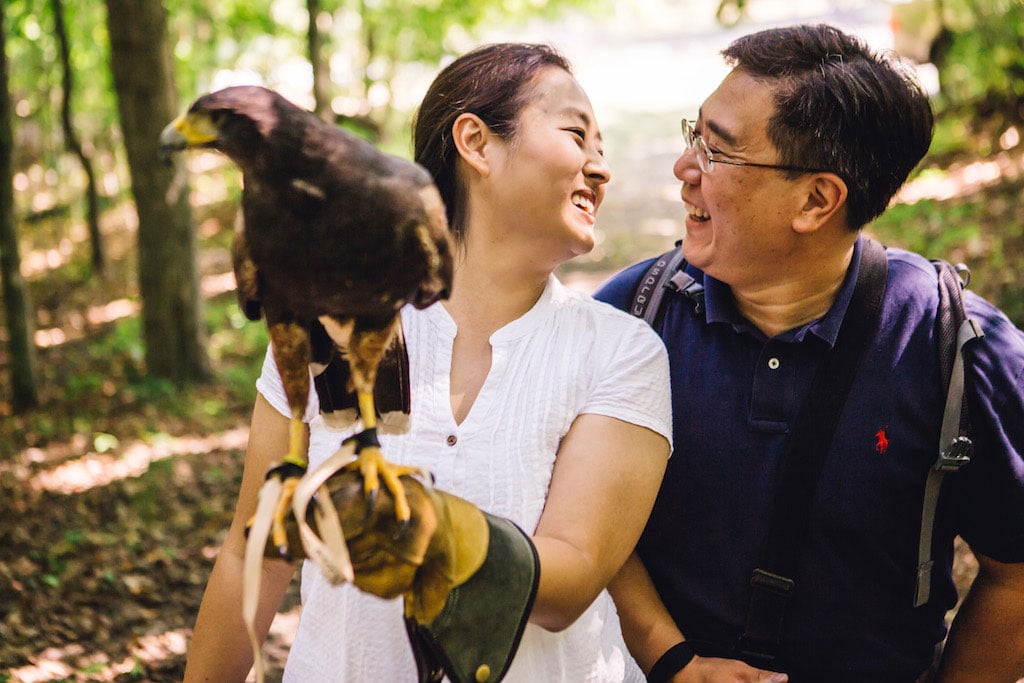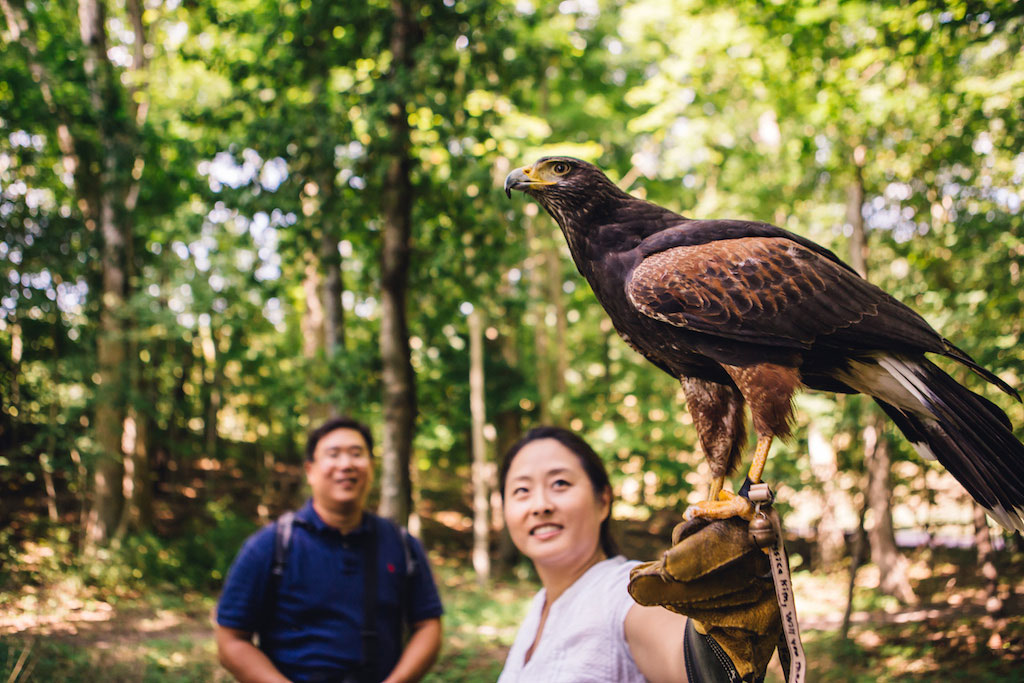 The day of the class, Jess and Gene started off with a group, learning about the different birds of prey. The second half of the class, Jess and Gene were on their own with the instructor, the birds, and Ken Pak Photography. "The falconer attached the special leather foot straps onto a large Harris hawk and asked Jess to be ready for the hawk to fly to her," says Gene. "Jess held up her glove and the hawk swooshed onto her hand." When the falconer mentioned the note written on the leather straps attached to the hawk, Jess was shocked to find it was in Gene's handwriting: "Jessica Kim, will you marry me? Jessica & Gene. Side by side for always."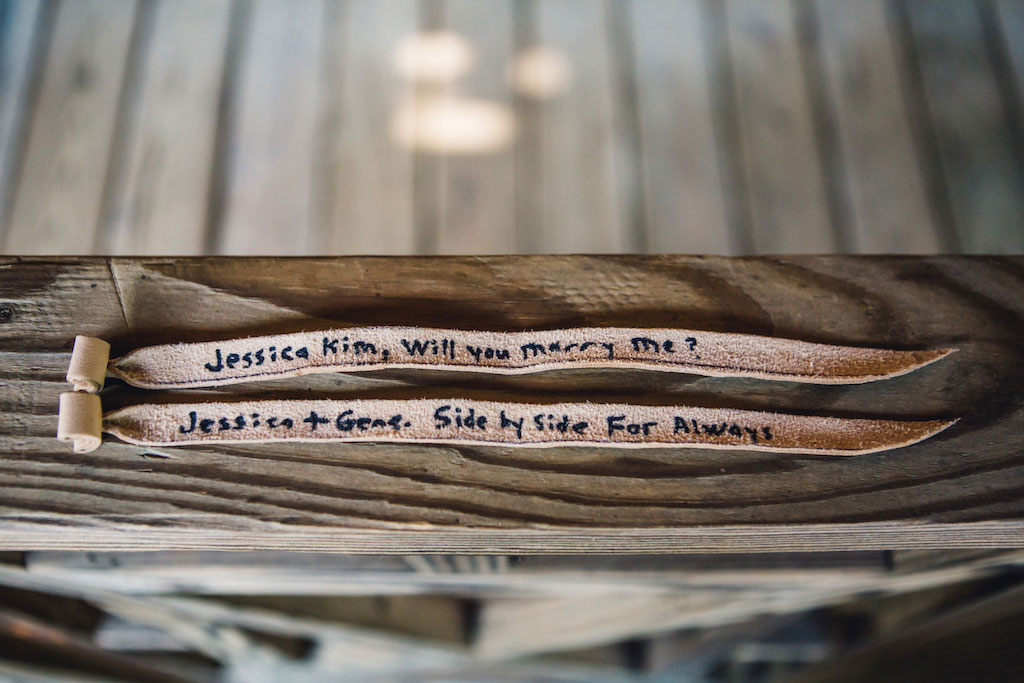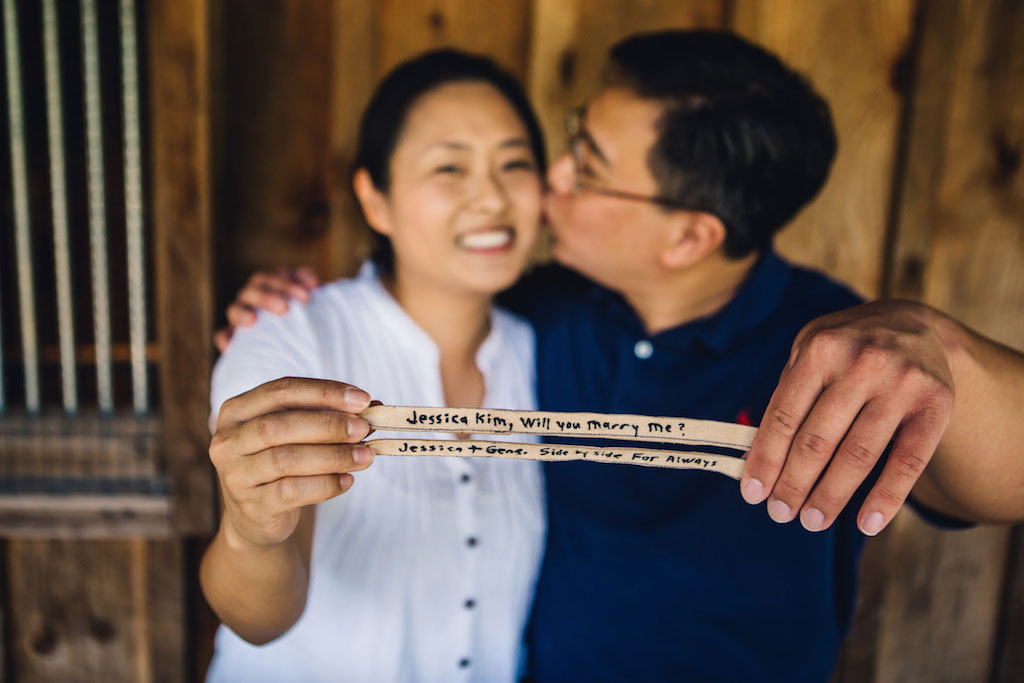 After Jess said "yes," the two took the hawk hunting in the woods, then ended the day with a visit to the hot springs, restaurants, and hiking trails at the resort. Jess and Gene later planned a wedding for The Mansion House at the Maryland Zoo.