It's one thing to put together a stellar wedding at one of DC's most beautiful venues—it's another thing to keep the whole thing under wraps from your guests. When loved ones arrived for Kristen Kestner and Thomas (Tommy) Maddux's engagement party, little did they know all the surprises the night would hold for them. Take a peek at the engagement-party-turned-wedding in the photos below by Hannah Hudson Photography.
Like B&G on Facebook | Follow B&G on Instagram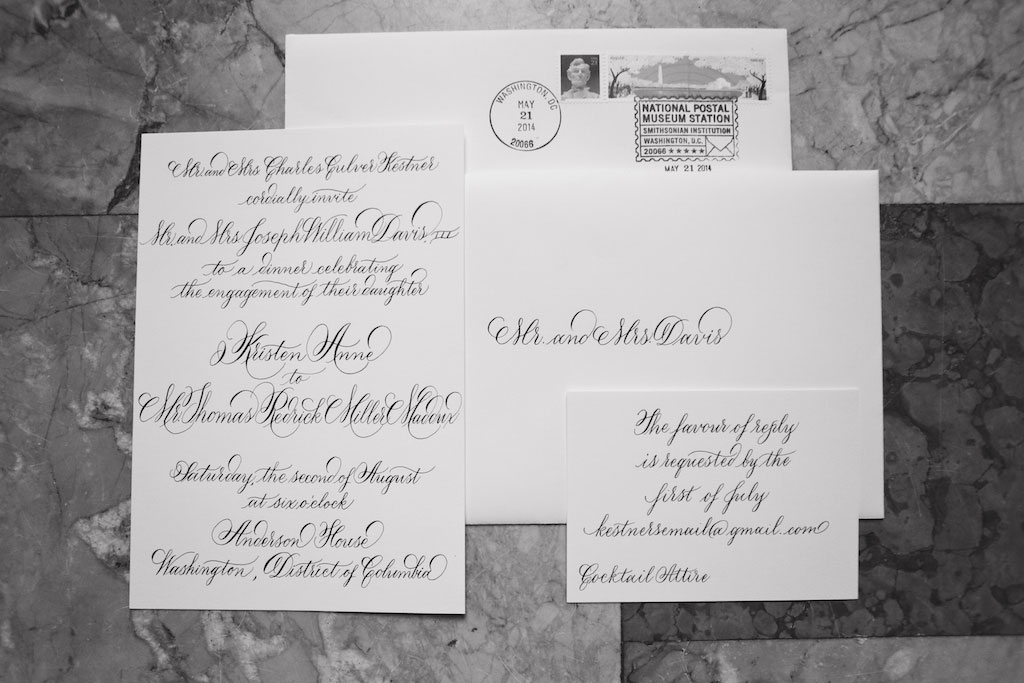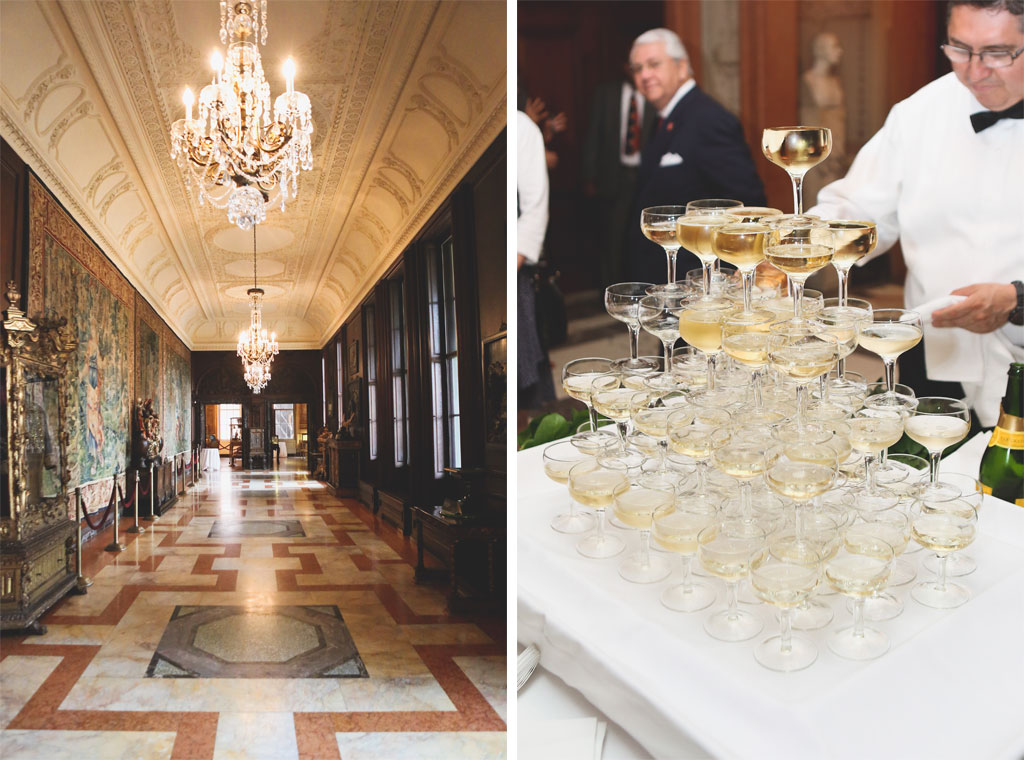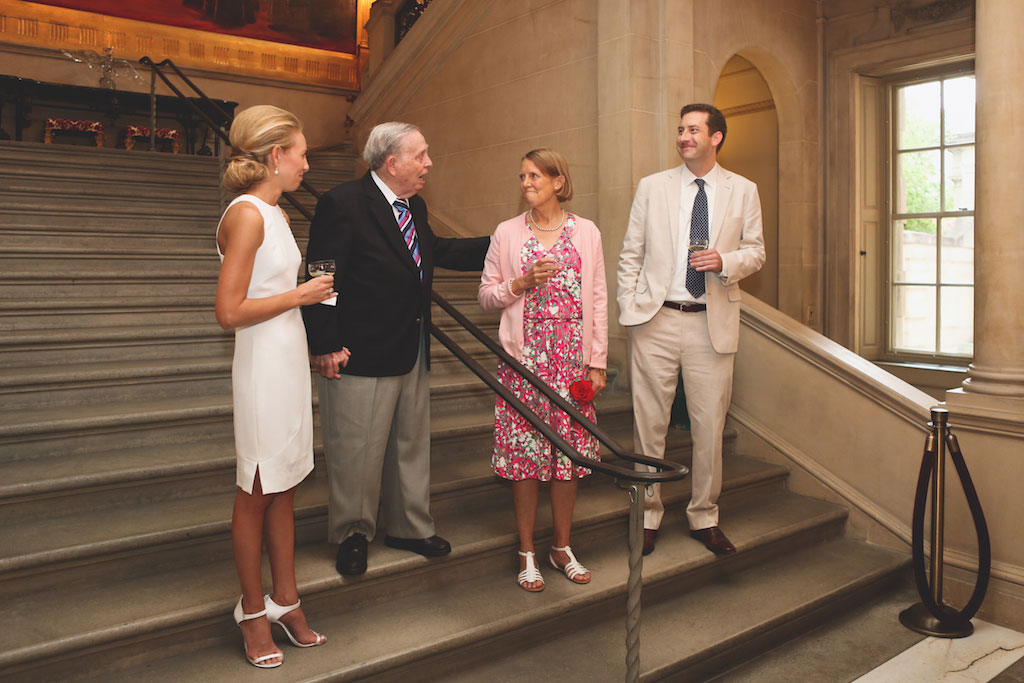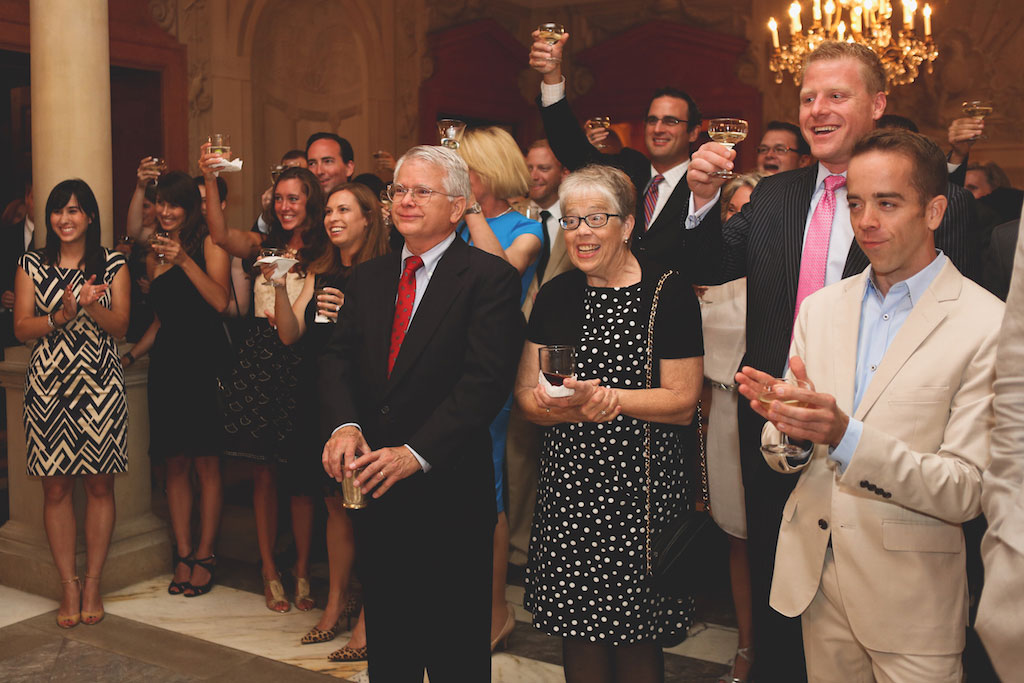 When Kristen started working at the same office as Tommy, he was the kind co-worker who helped her adjust to her new job. Both smitten, it wasn't long before Tommy took her on a first date to the Kennedy Center to celebrate her birthday. Even though Tommy was flying back to DC that day and frantic about being late to the date, the evening ended up going off without a hitch.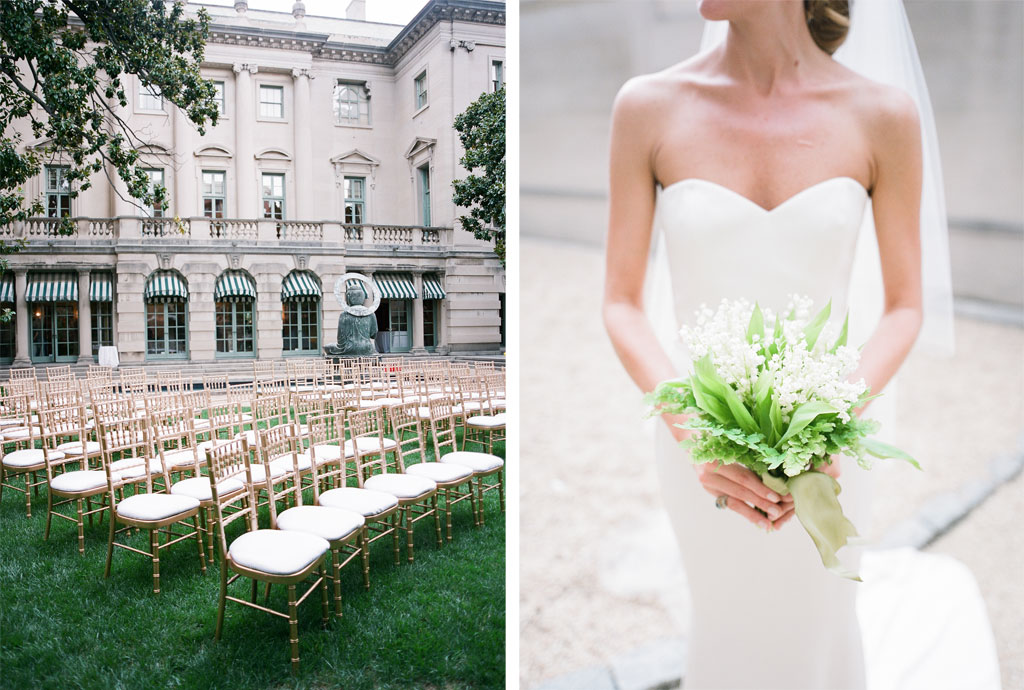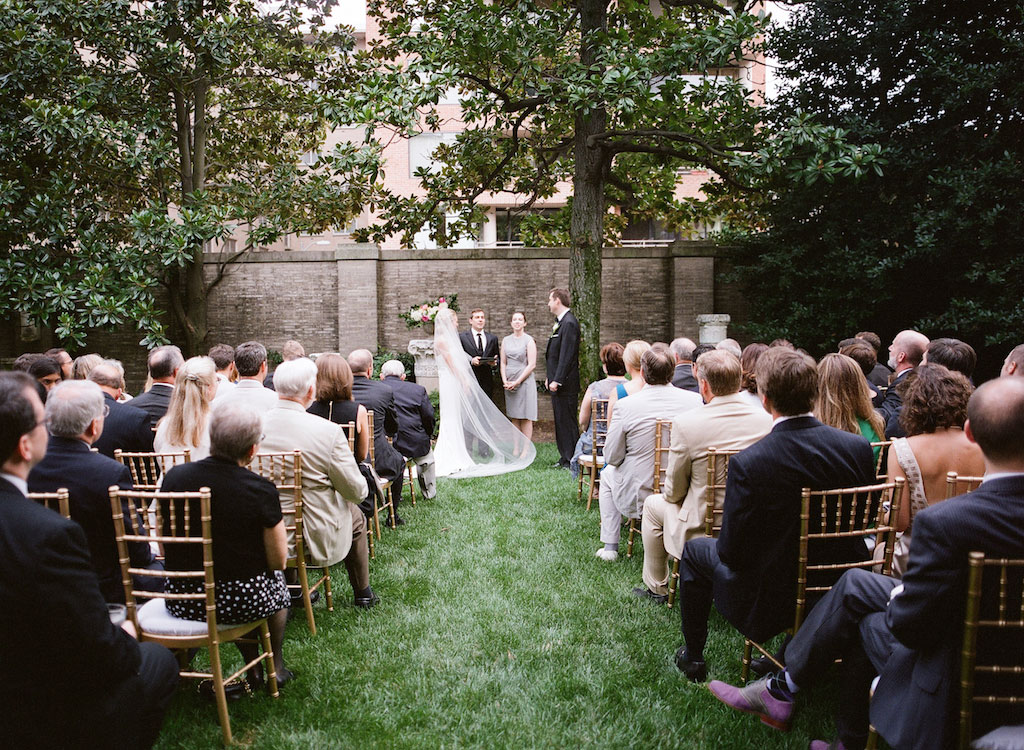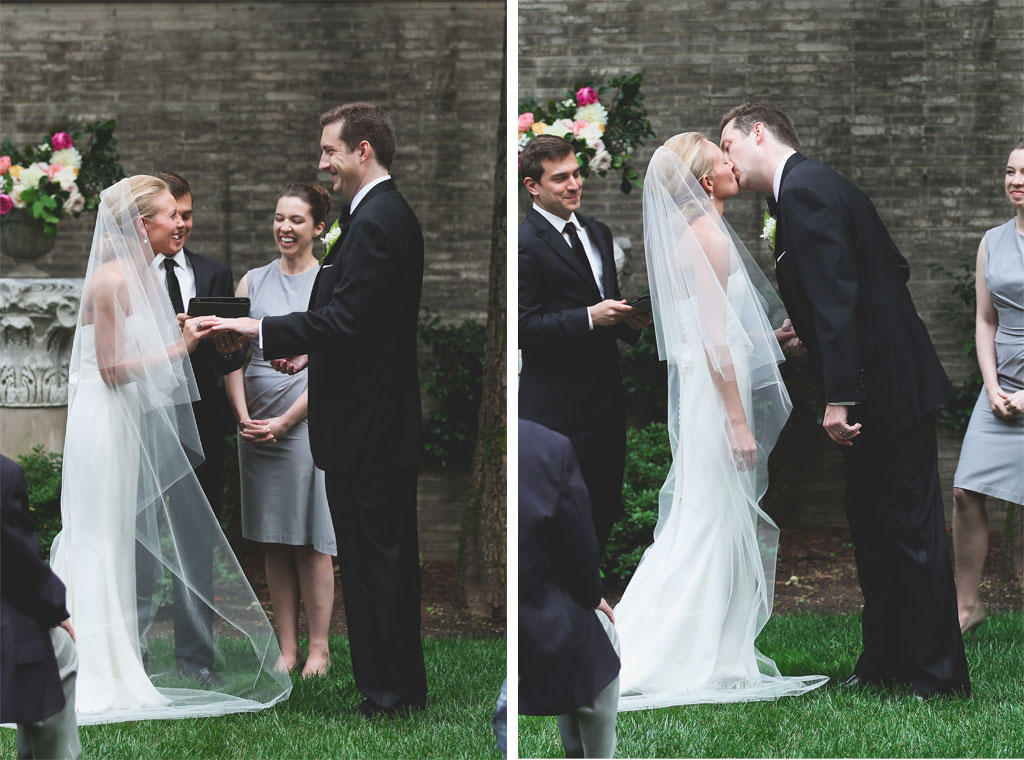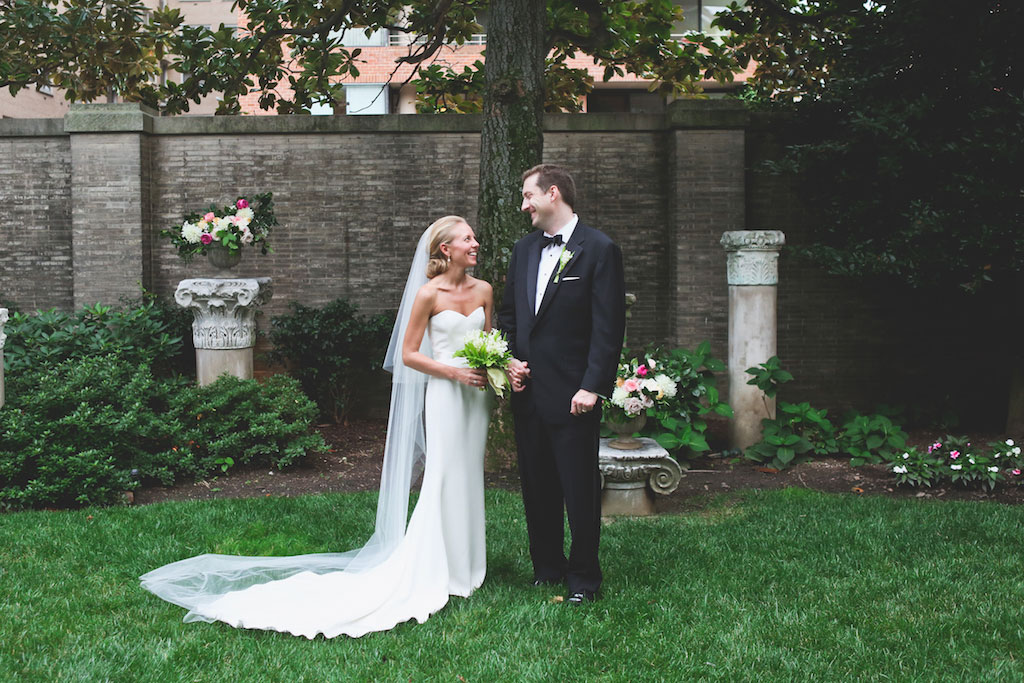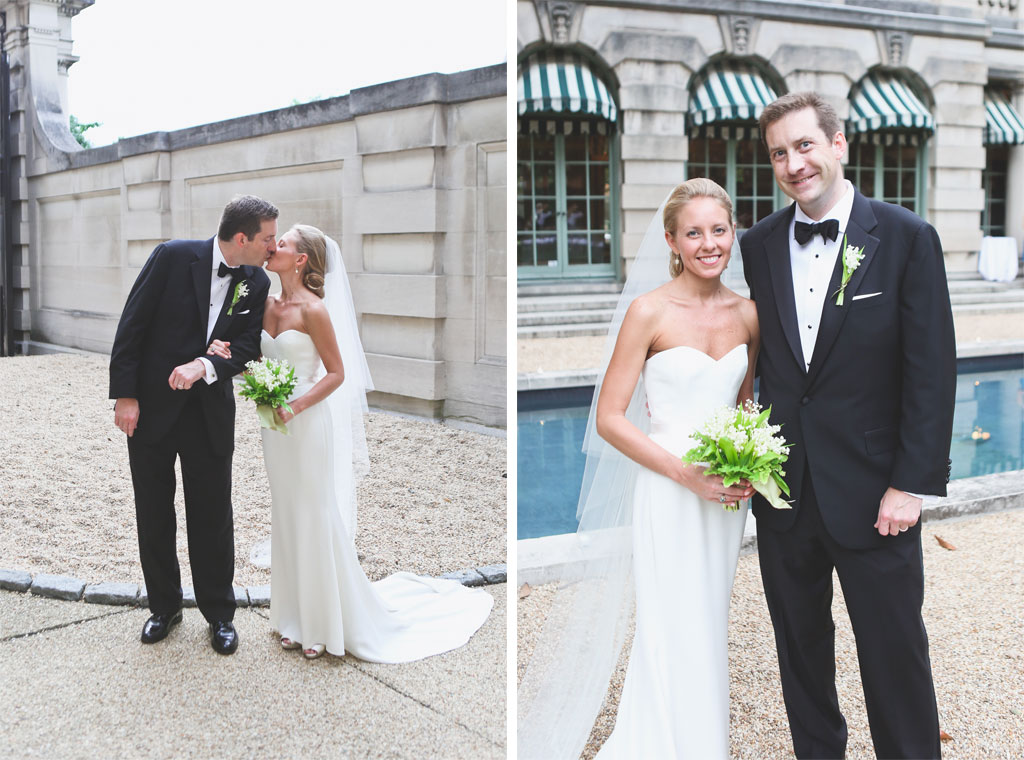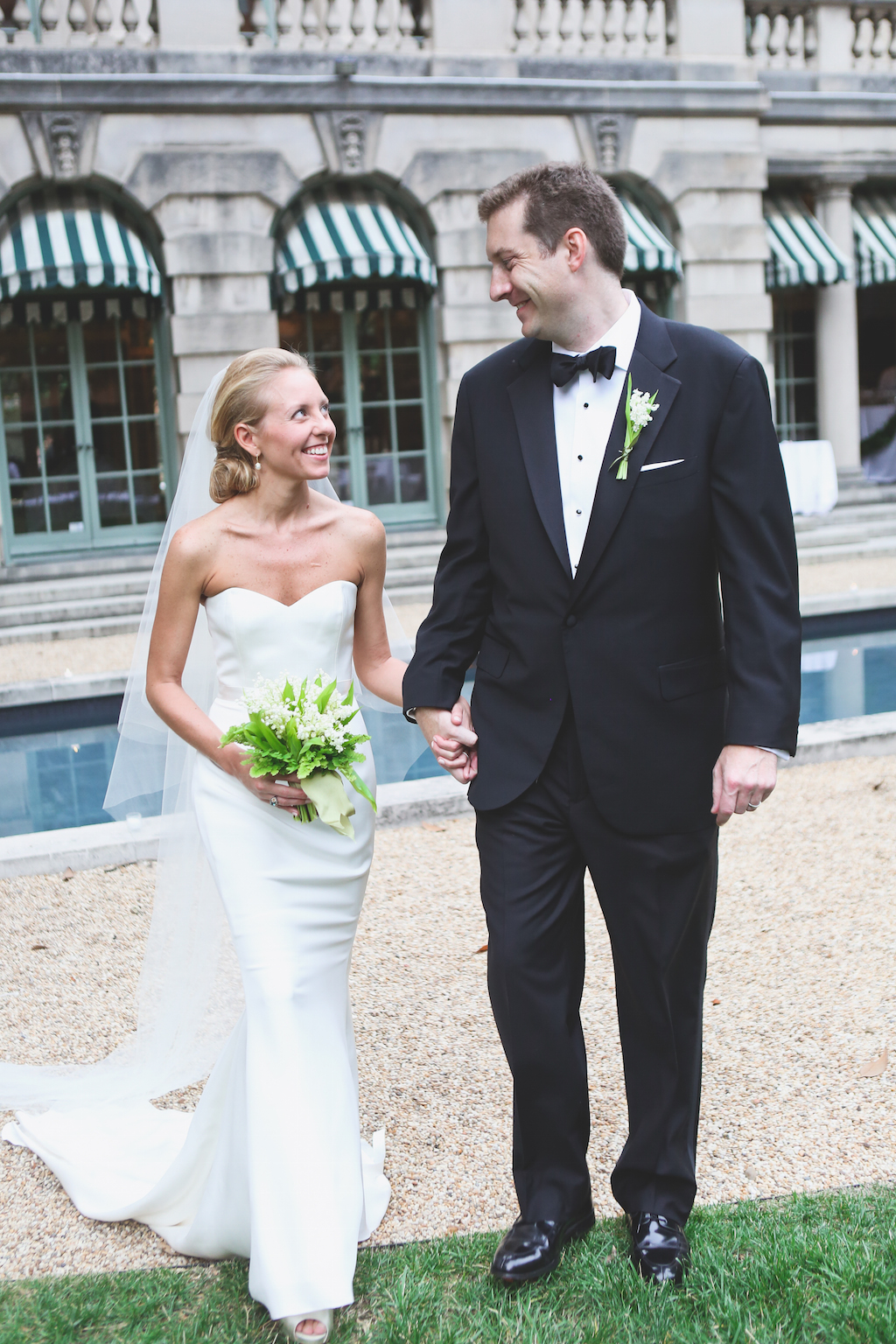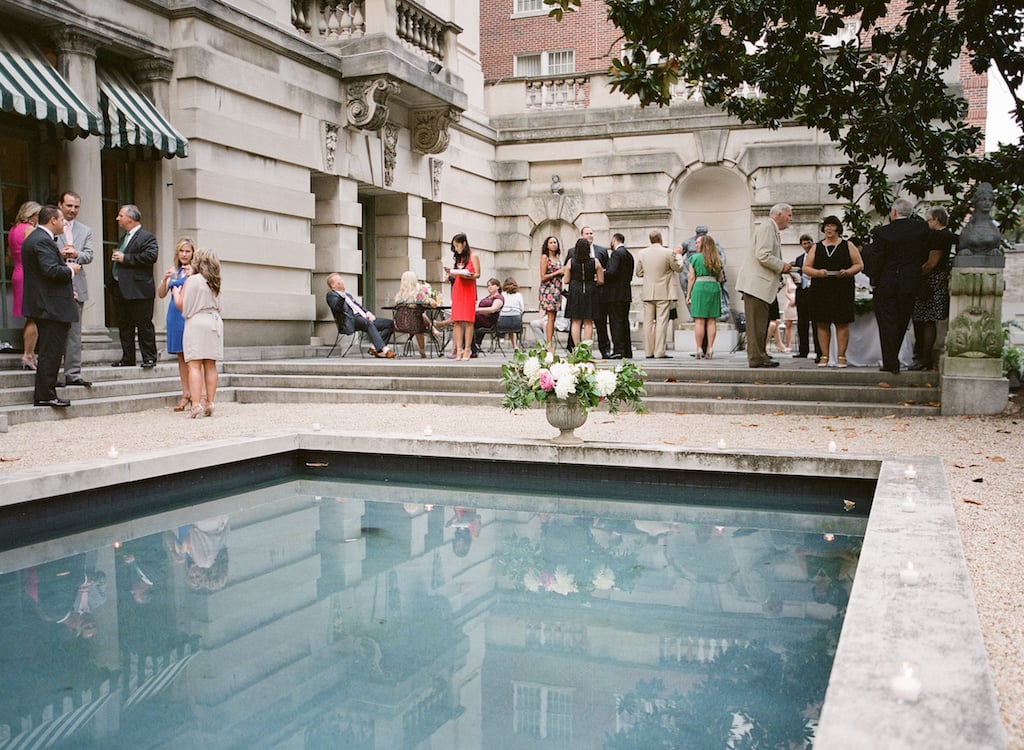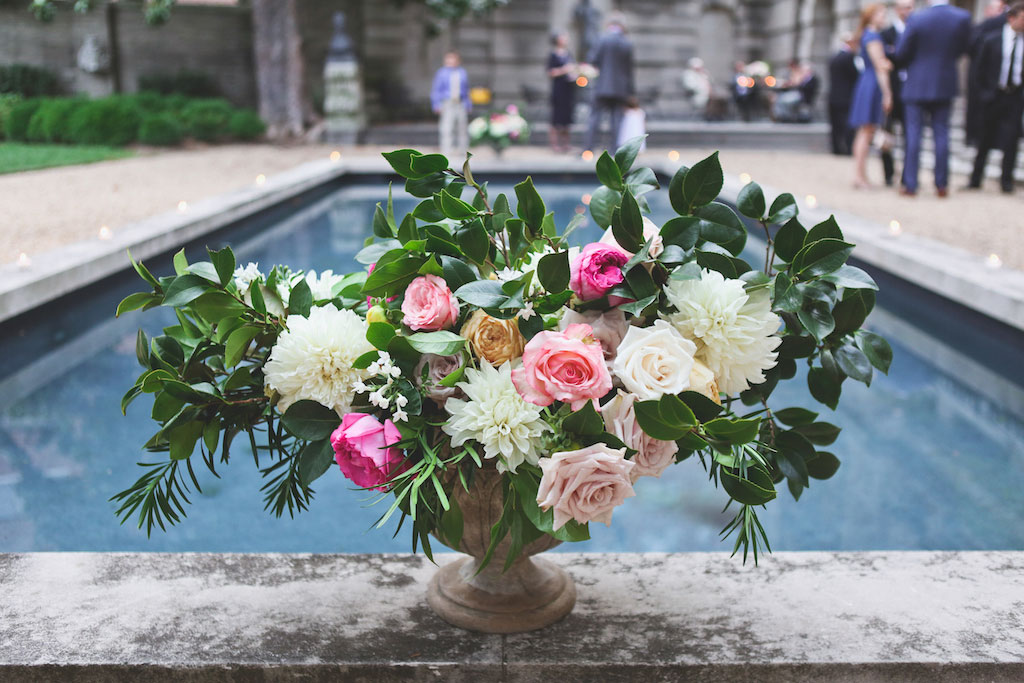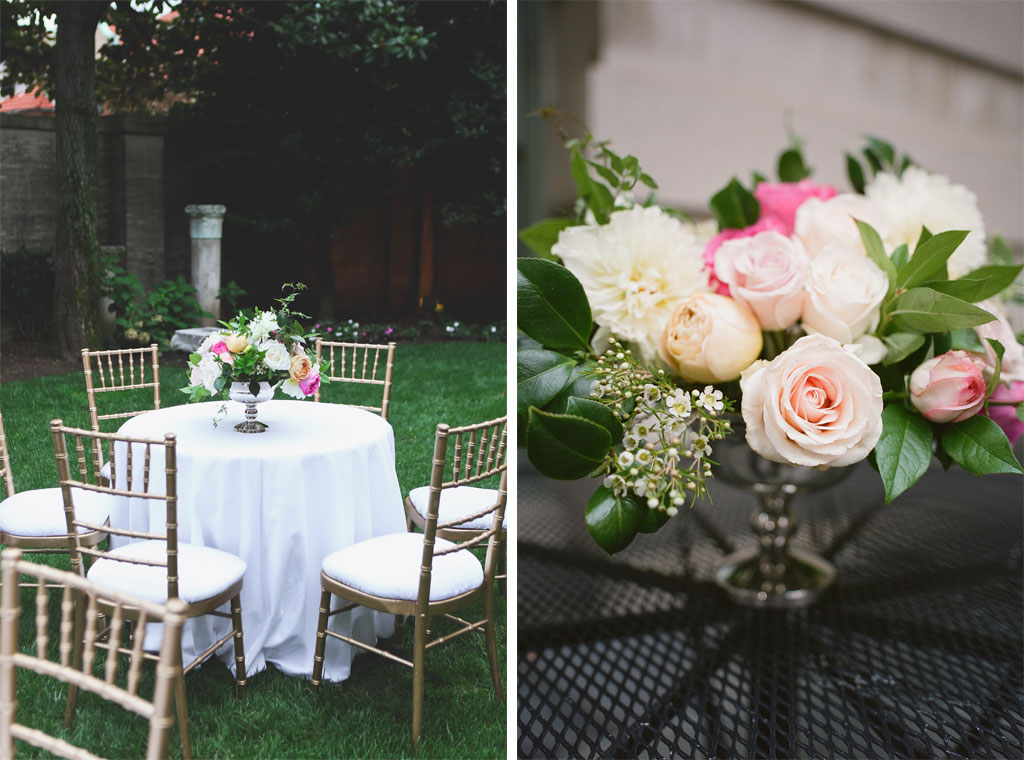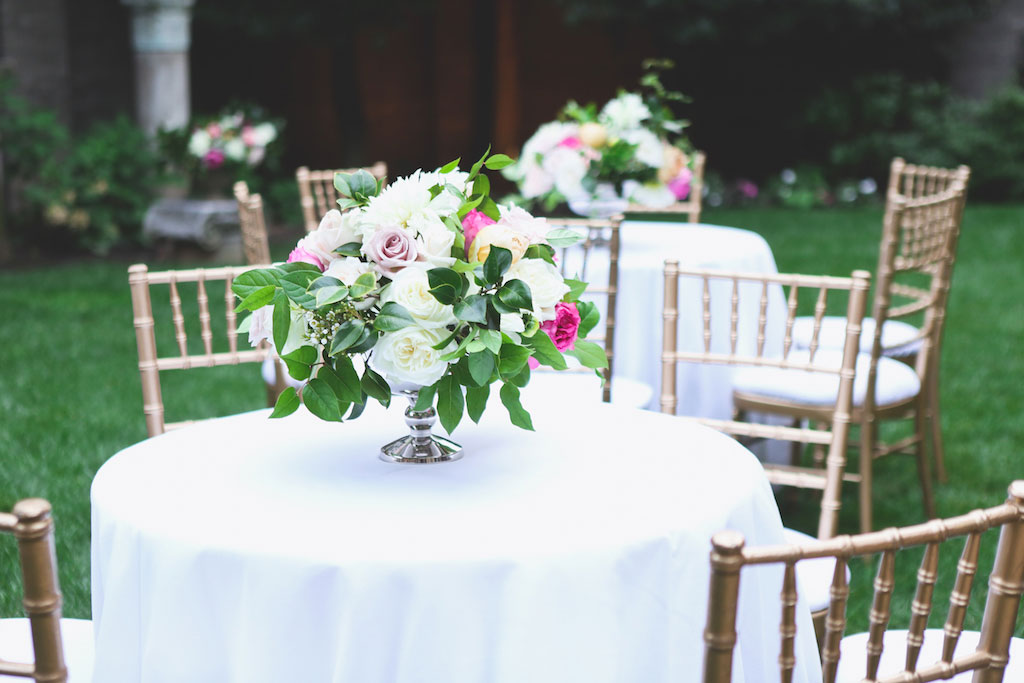 Over a year later, Tommy had already made the trip down to Virginia to ask Kristen's parents for their blessing. Their permission secured, he planned to propose on Christmas Eve. When he tried to get Kristen to leave her apartment to go for a walk with him while she was in the middle of packing for the holidays, however, she refused to go out in the cold. Instead of proposing in front of the Capitol Christmas tree as he'd planned, Tommy improvised, popping the question in Kristen's living room.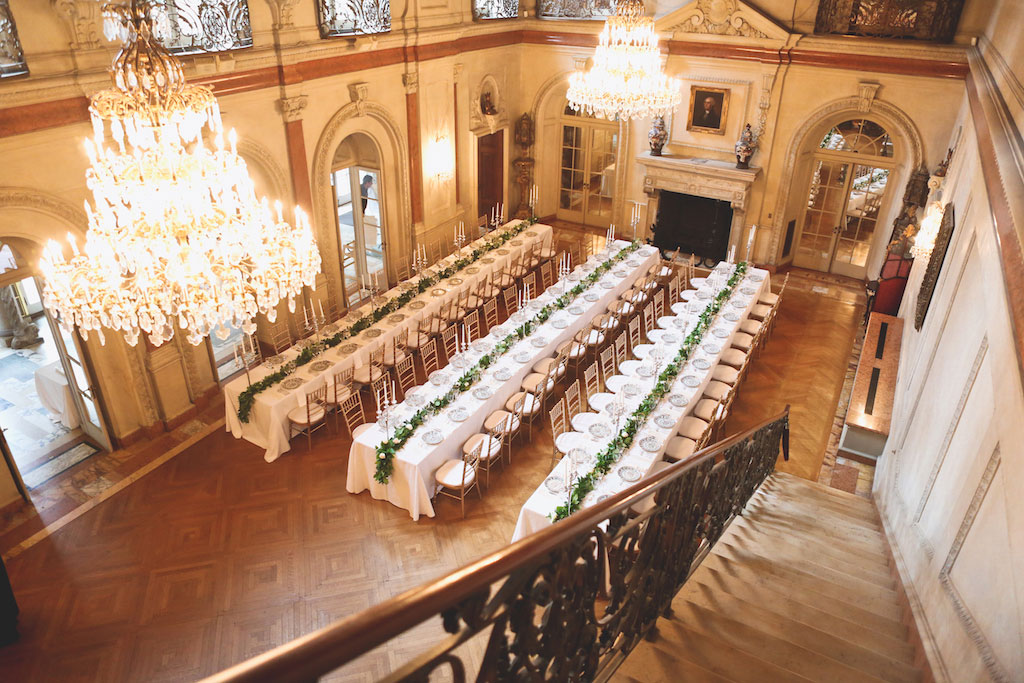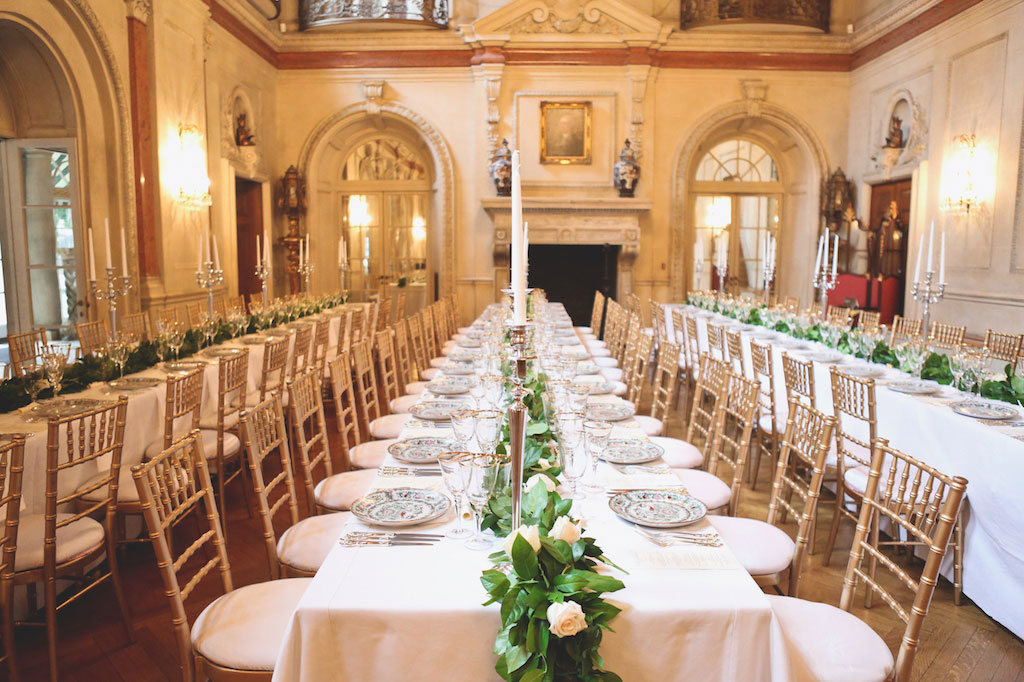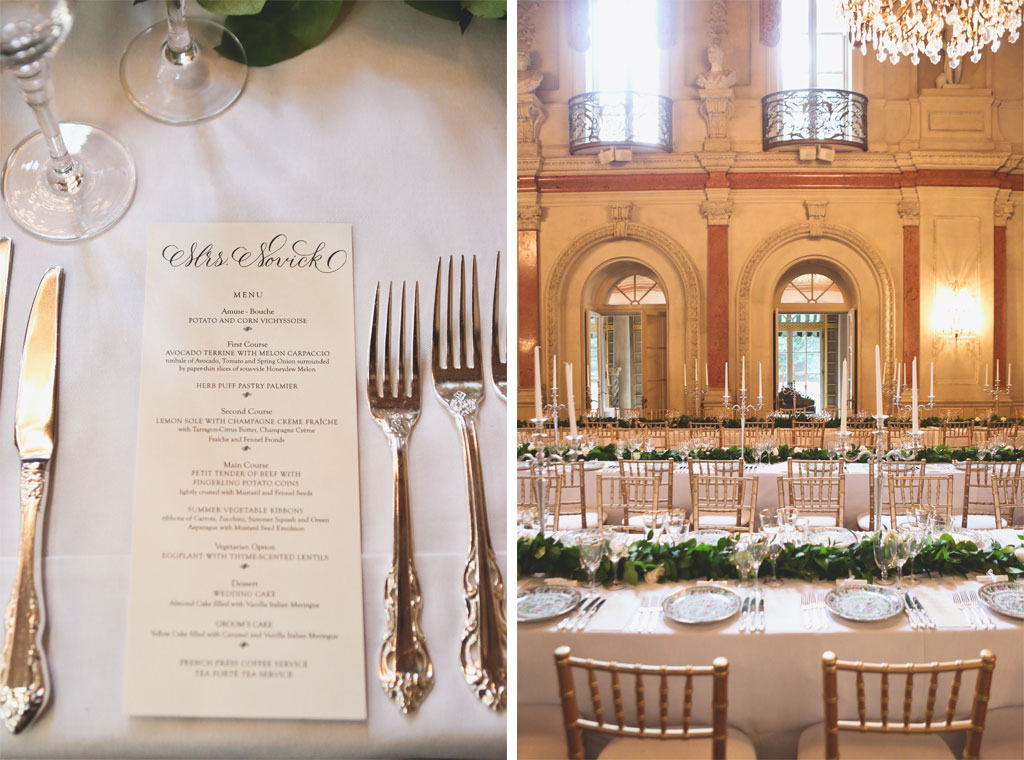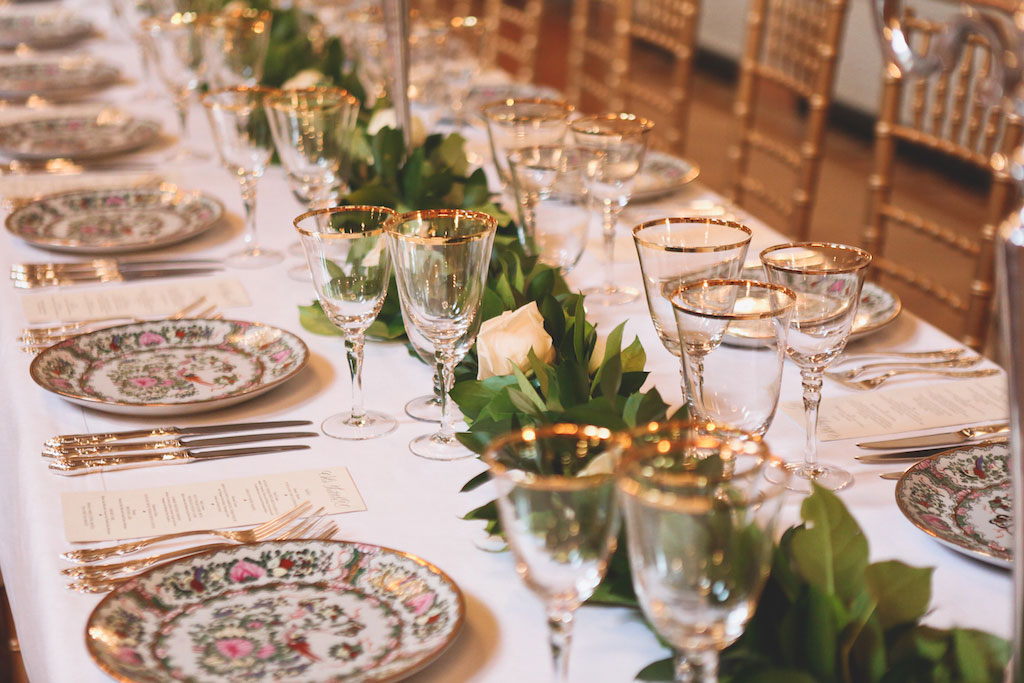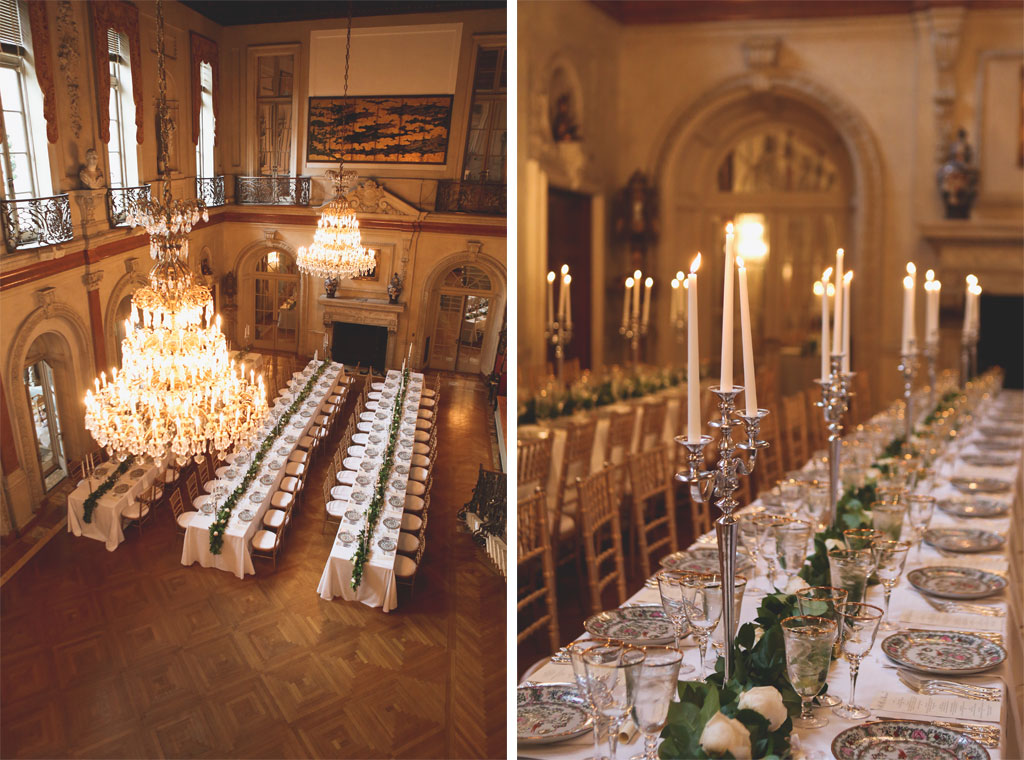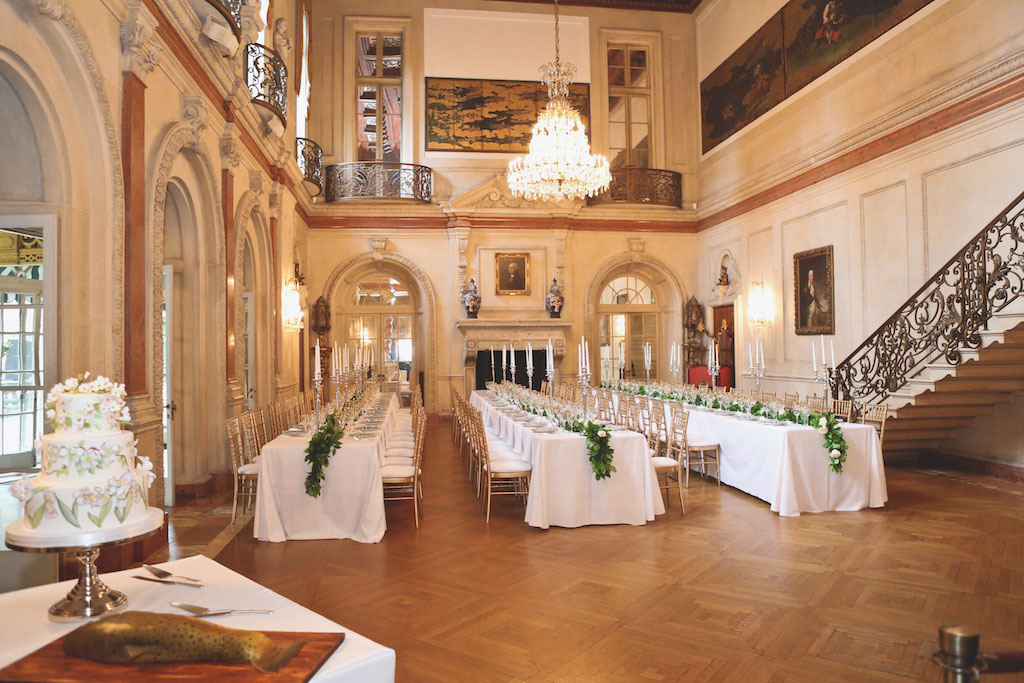 When it came to their wedding, Tommy and Kristen started the night by welcoming guests, who had been invited to an engagement party dinner in honor of the happy couple, with a Champagne tower. But as Kristen's parents began the toasts, Tommy announced, "Since you're all here, we thought we'd simply tie the knot tonight." With that, doors to the garden were opened, unveiling a surprise wedding ceremony set up.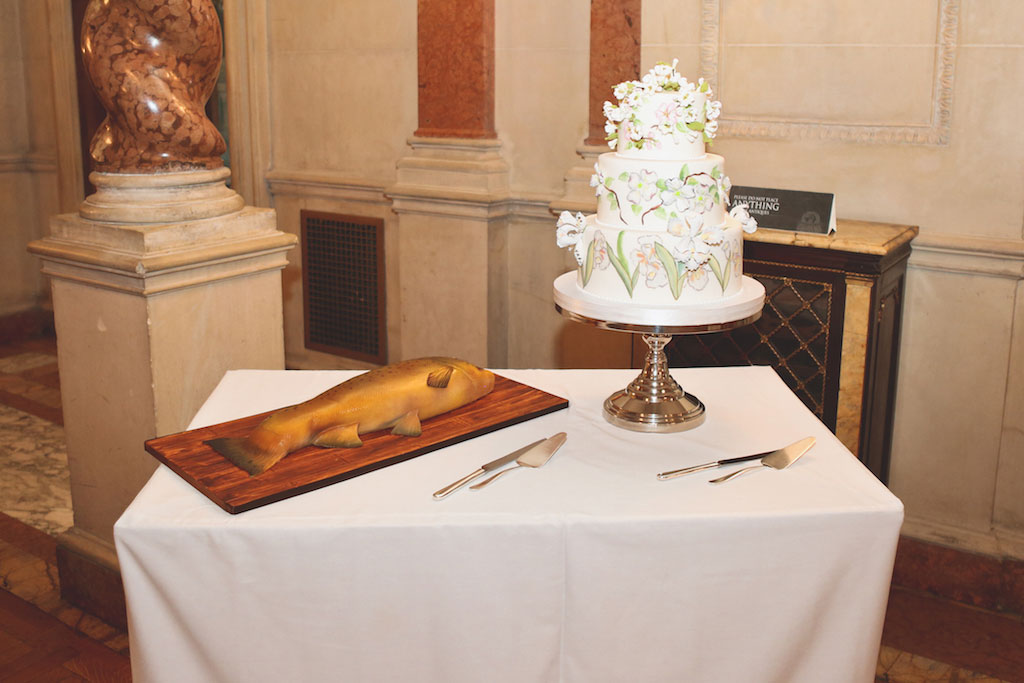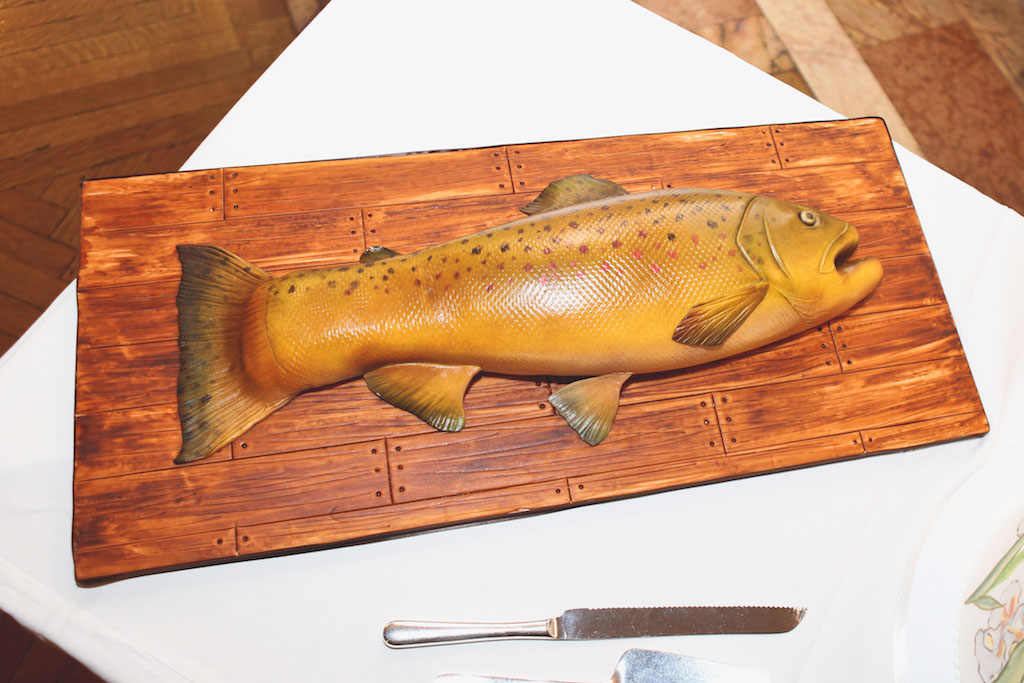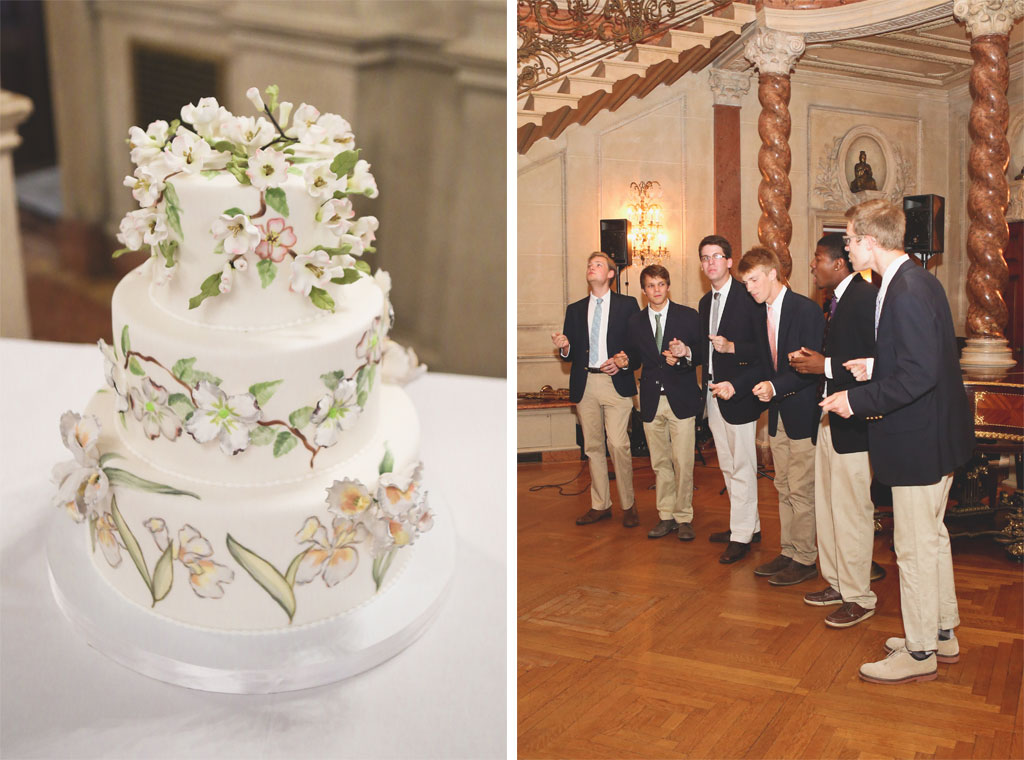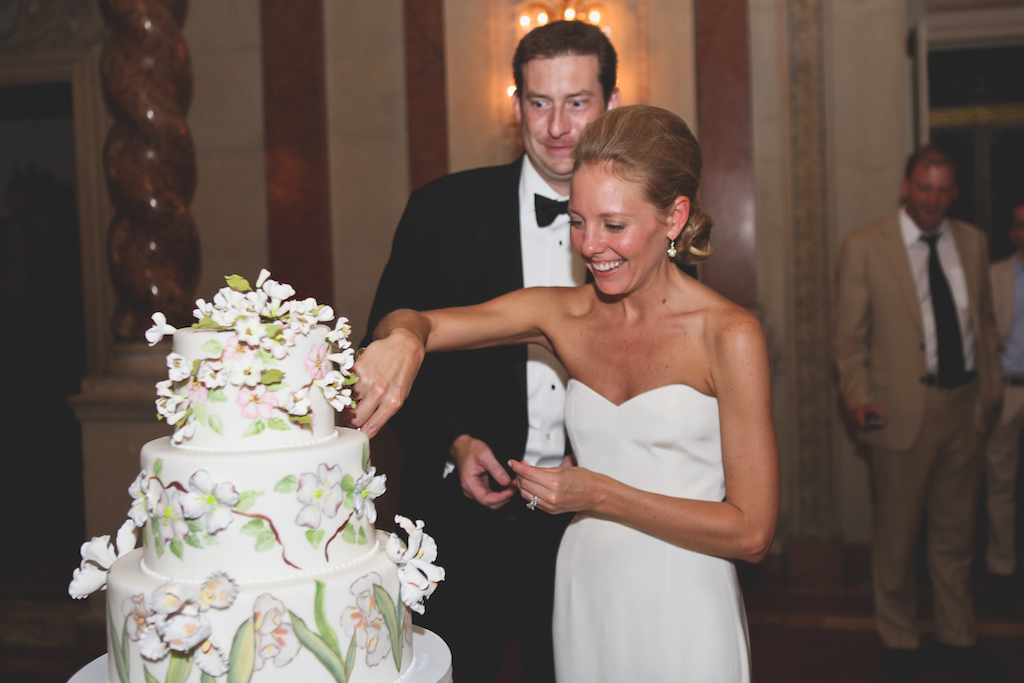 Following the outdoor ceremony, guests were invited inside for a five-course dinner and dancing to a live jazz band. A performance by an Kristen's alma mater a cappella group, The Kenyon College Kokosingers, became another surprise for guests, while Kristen was able to surprise Tommy with a trout-shaped caramel groom's cake in honor of his best fly-fishing catch. After the night of excitement, the newlyweds left for a week-long honeymoon in Turks and Caicos, and a few months later, took a month-long excursion to France and Scotland.
VENDORS
Venue: Anderson House | Photographer: Hannah Hudson Photography | Event Coordinator: Catherine Davis | Bride's Gown: Sarah Janks, Bella & Handmade | Groom's Attire: Groom's own | Hair Dresser: Onder Yavuz,Georgetown Salon & Spa | Cake: Lara Halabi Stein, Fluffy Thoughts Cakes | Florist: Jo Oliver, Highway to Hill | Caterers: Occasions Caterers | Music/Entertainment: Nadia Pessoa (harpist), John Winn jazz band, Kenyon College Kokosingers | Invitations: Ginna Dunlap | Officiants: Annemarie and Jeff Bridges | Rings and the Groom's Cufflinks: Catherine Rudacille with Mark Martin of Charles Schwartz & Son