Not only do Skyler Bailey and Evan Gallagher have a love story that starts all the way back in third grade, but we can see every bit of those years of love in their eyes as they wed while expecting a child together. Their sweet story and stunning wedding day are captured below, with photos by KSant Photography.
Like B&G on Facebook | Follow B&G on Instagram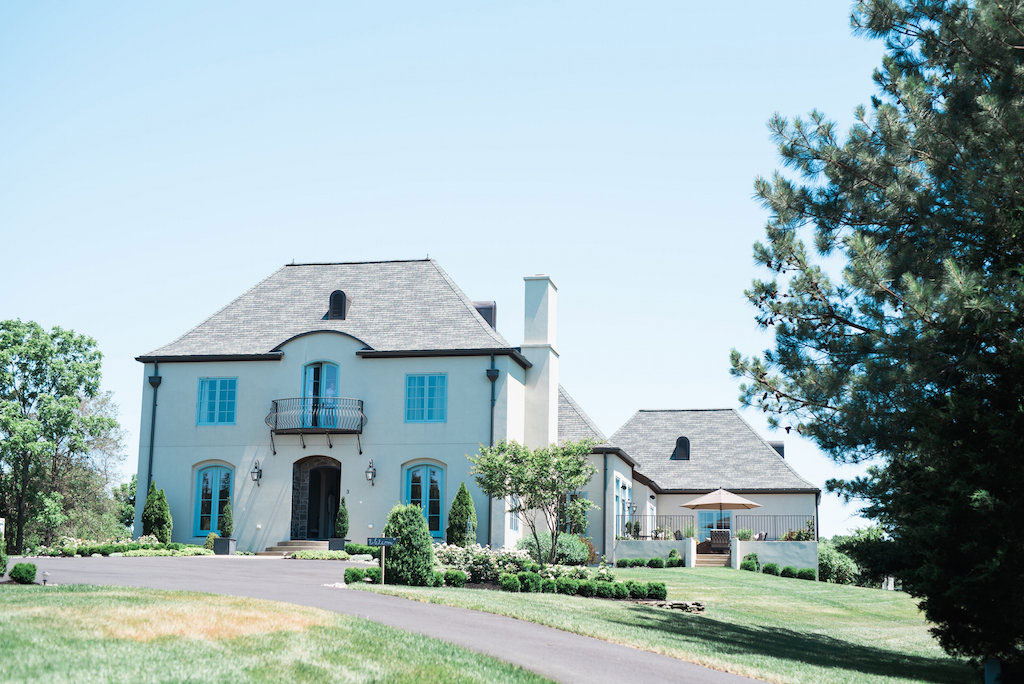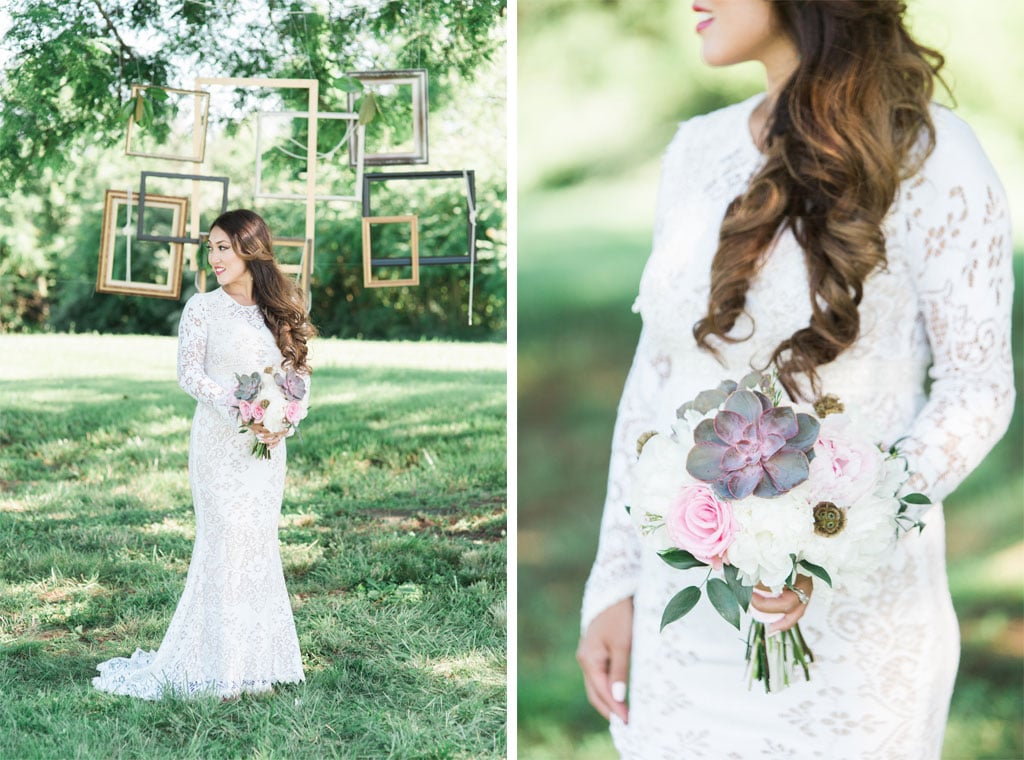 Evan first noticed Skyler at their shared elementary school for the most third grade reason ever: because Skyler beat him to a soccer ball on the playground. Though they were separated when Evan switched schools in fifth grade, the two reunited at the same high school for their sophomore year. "He had a girlfriend at the time so we remained friends," says Skylar. "We both had a crush on each other though. Evan would walk me to my locker after class every day." A first date out to dinner followed by a movie at Evan's parent's house started an on-and-off relationship. Seven years later, the movie they'd watched on their first date was showing on TV, and Skyler decided to reach out. "I thought it was a sign for me to text him when it randomly came on TV at 2 AM," says Skyler. "When he responded, he told me that he had just arrived in Afghanistan five days earlier. We kept in touch almost every day while he was deployed."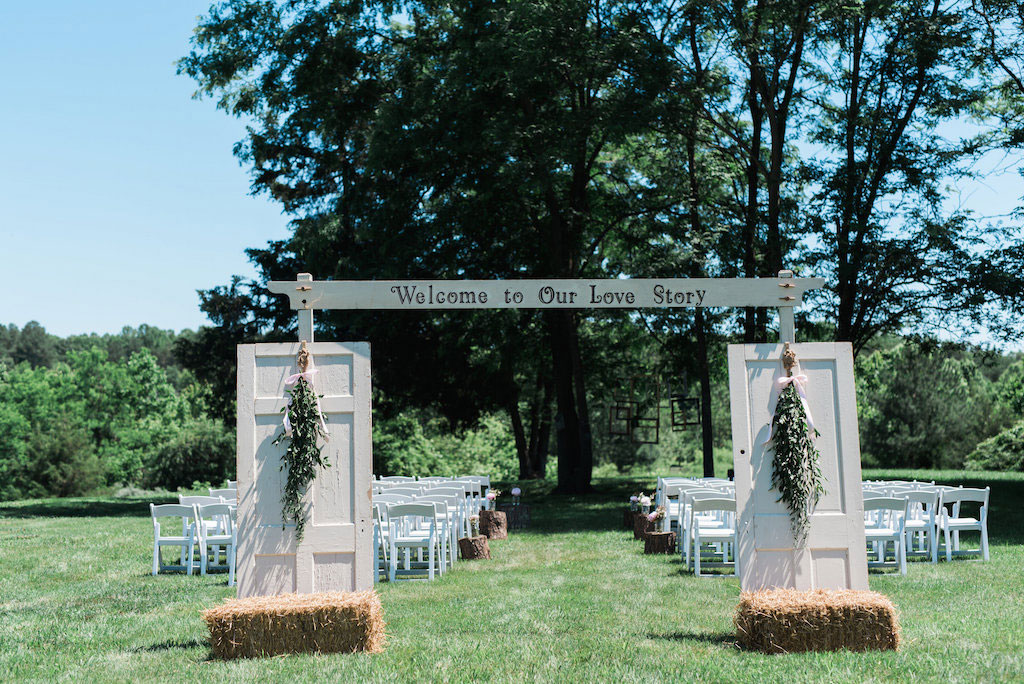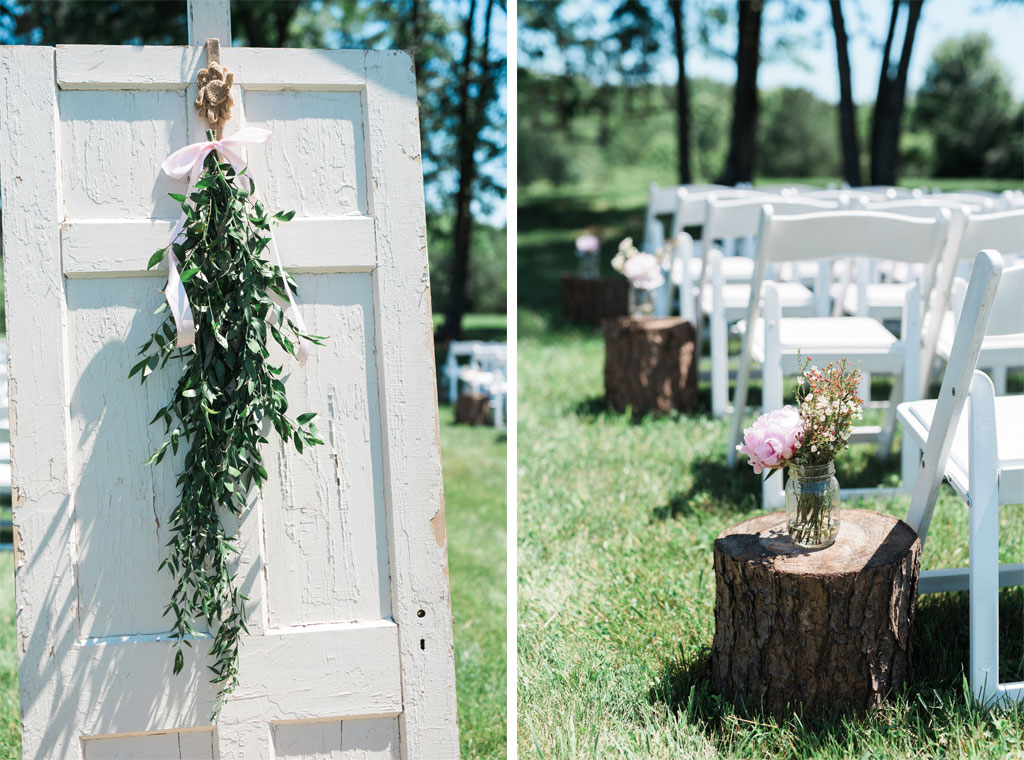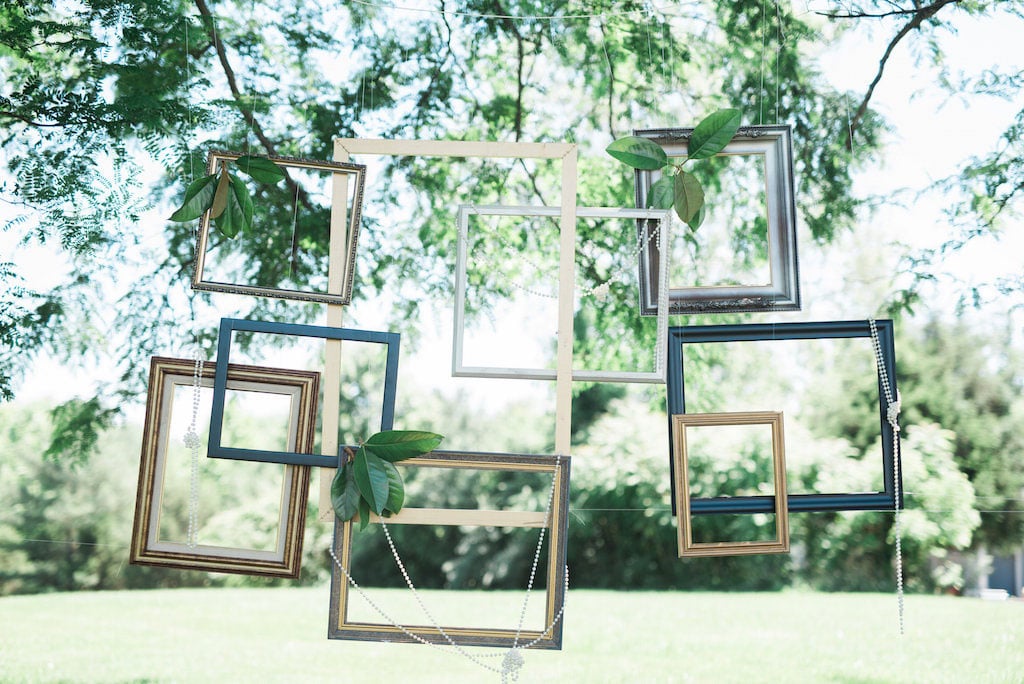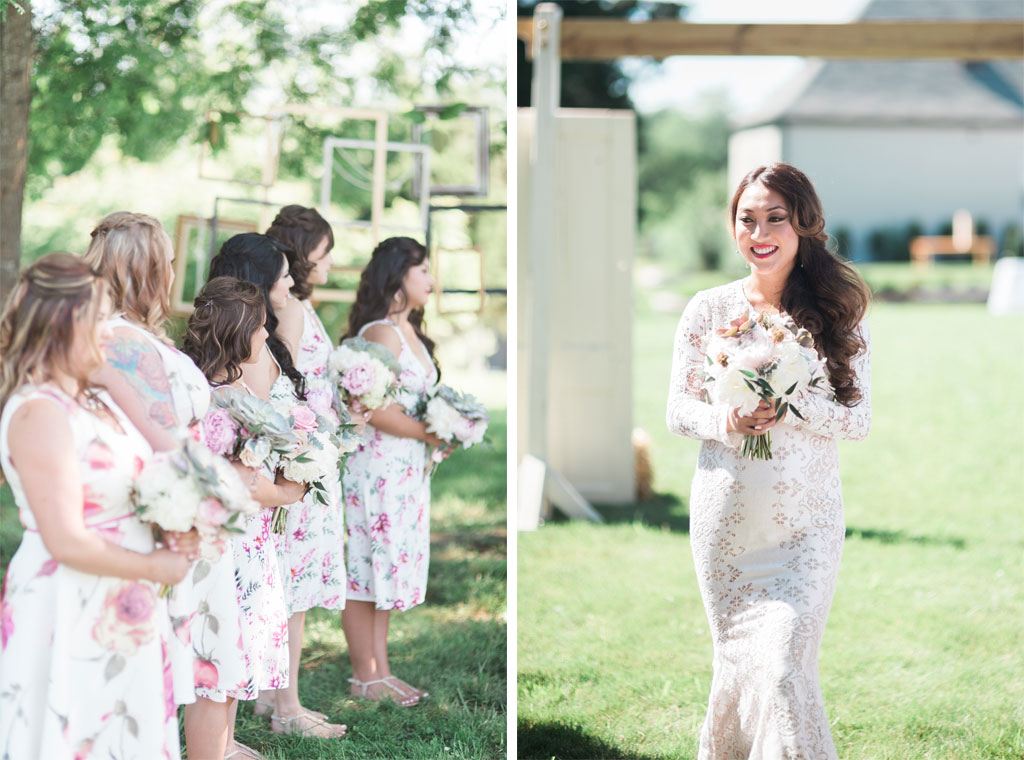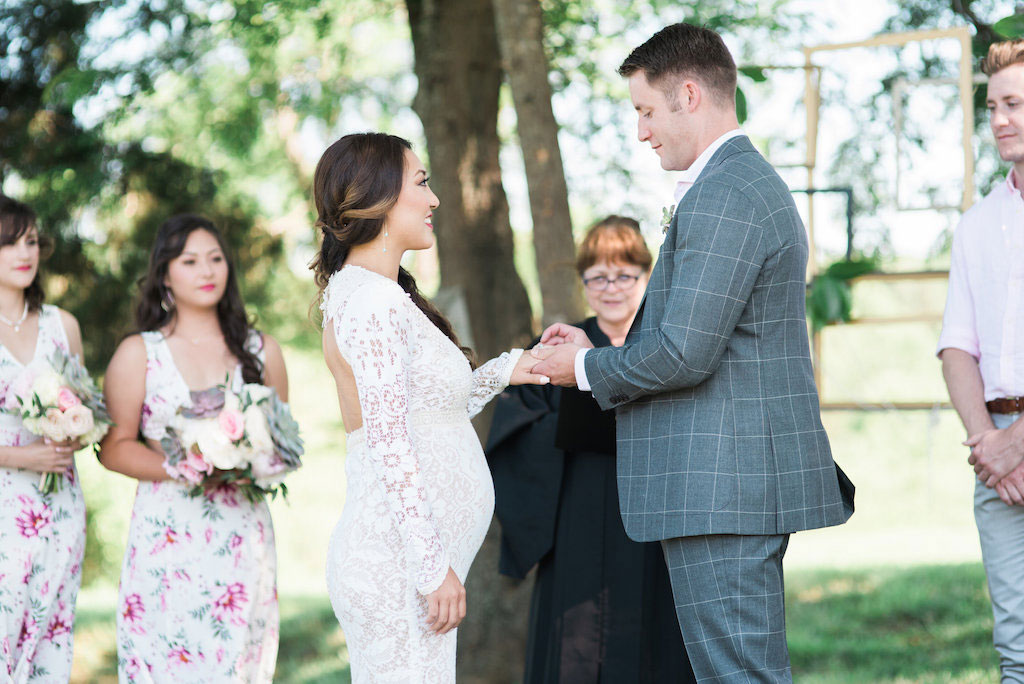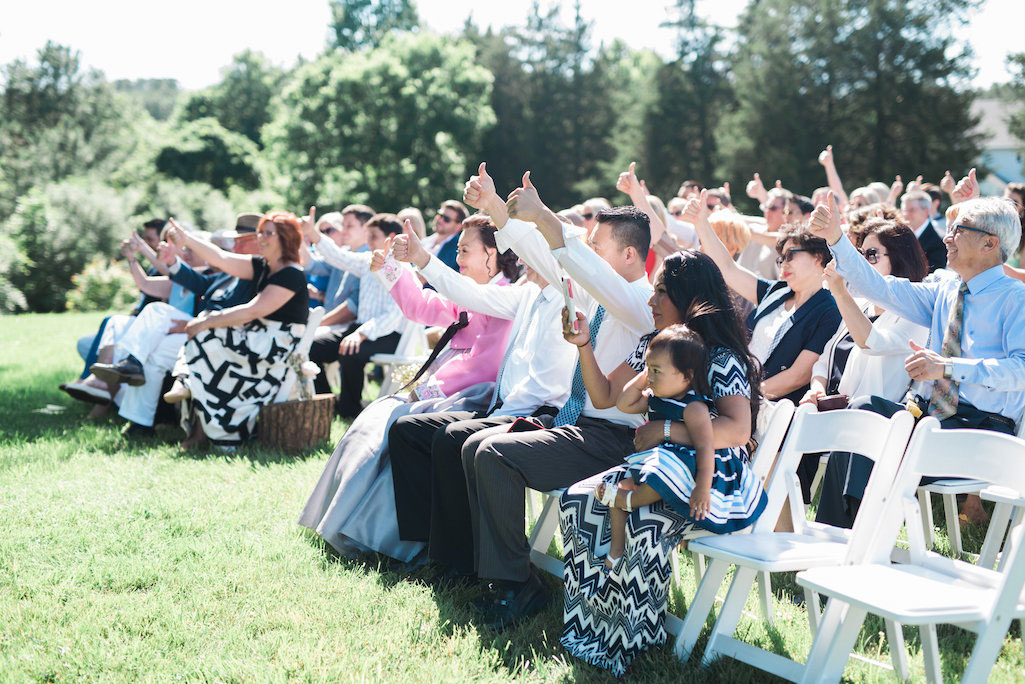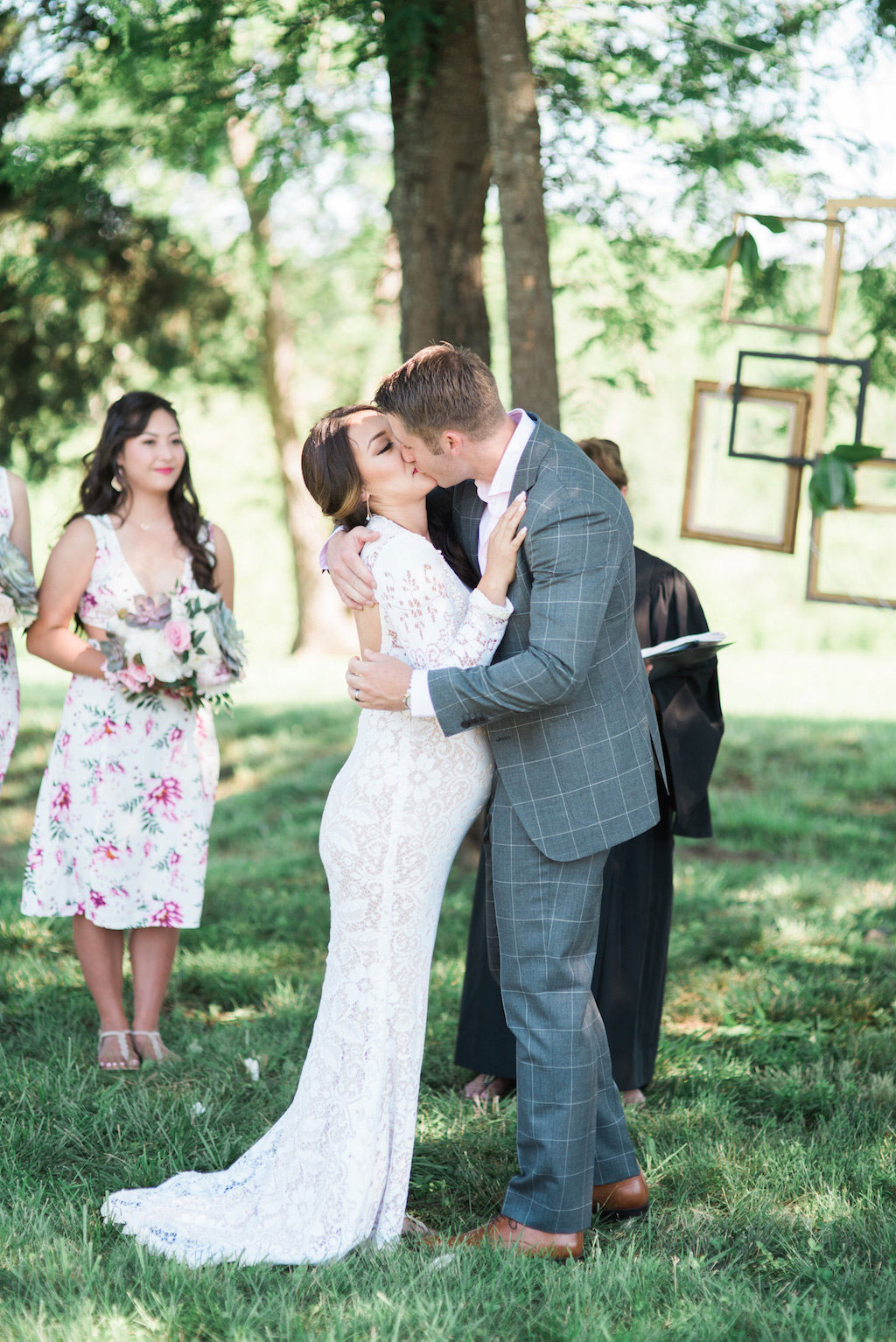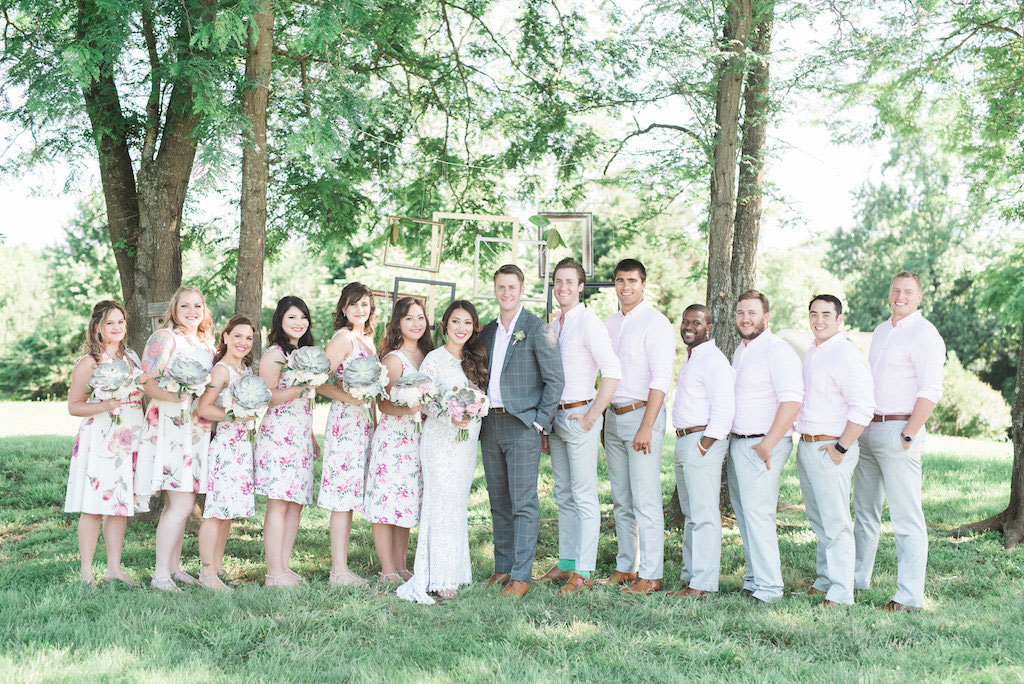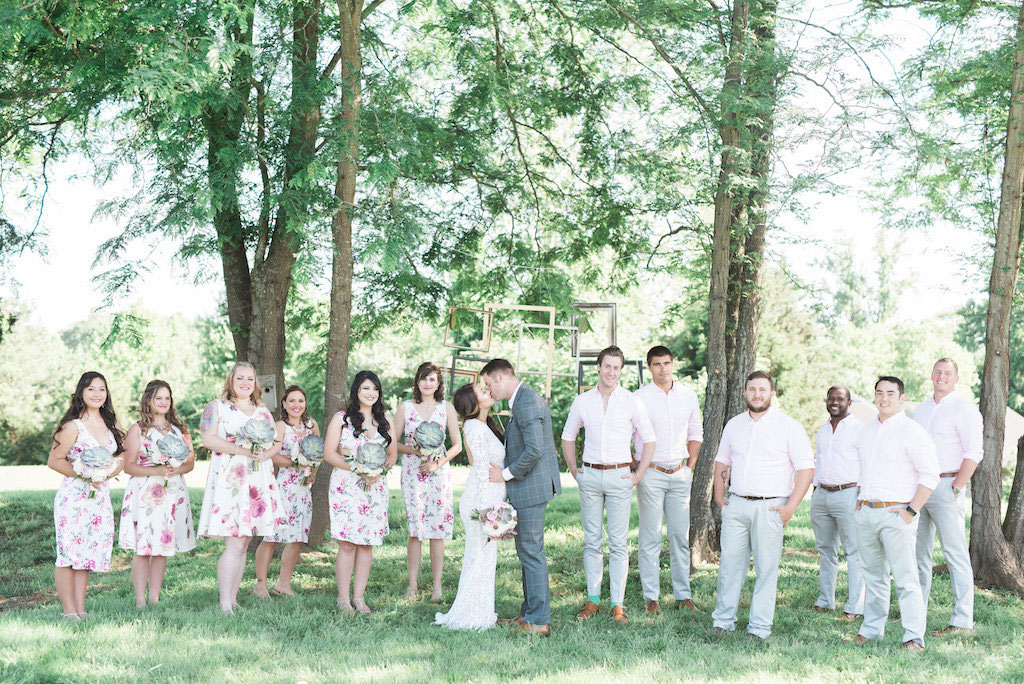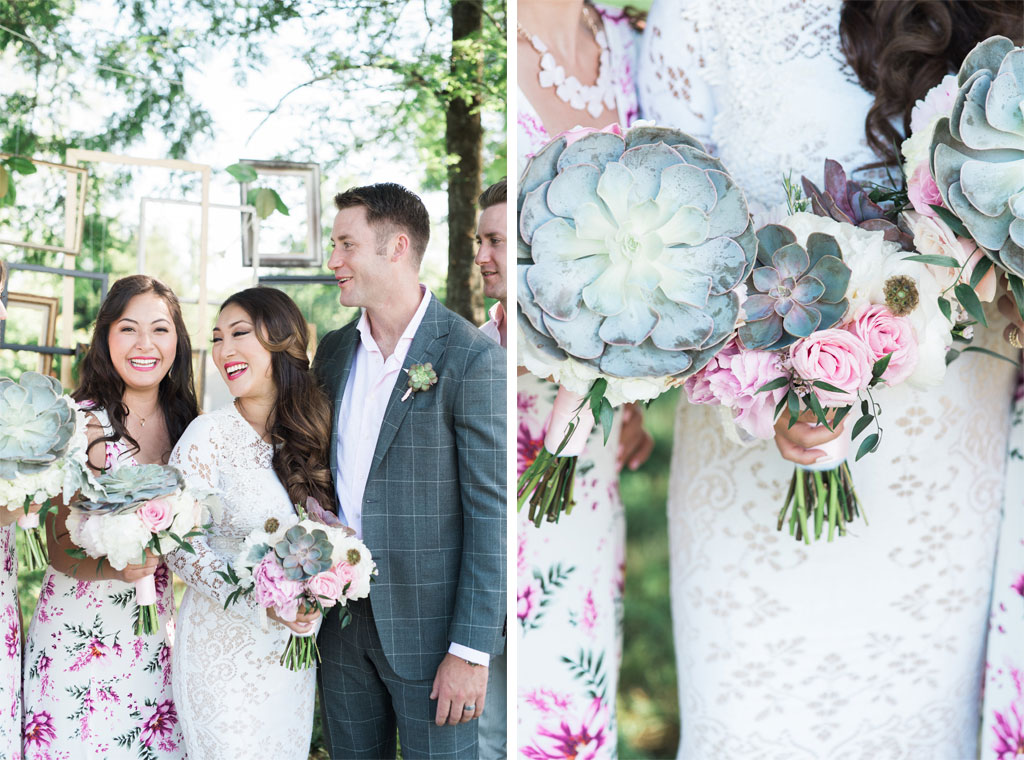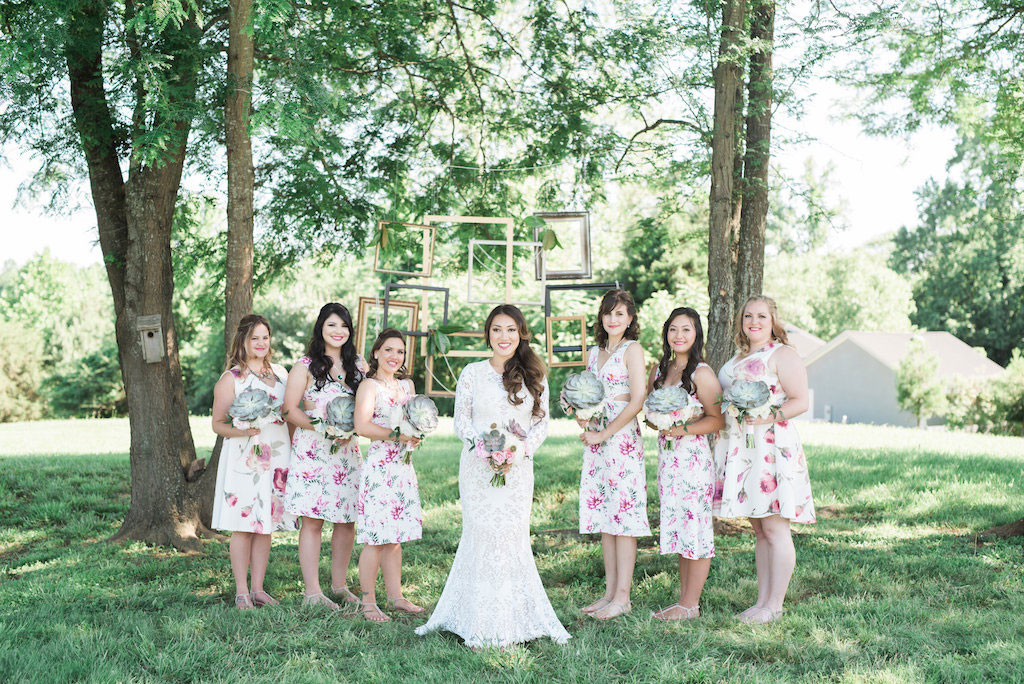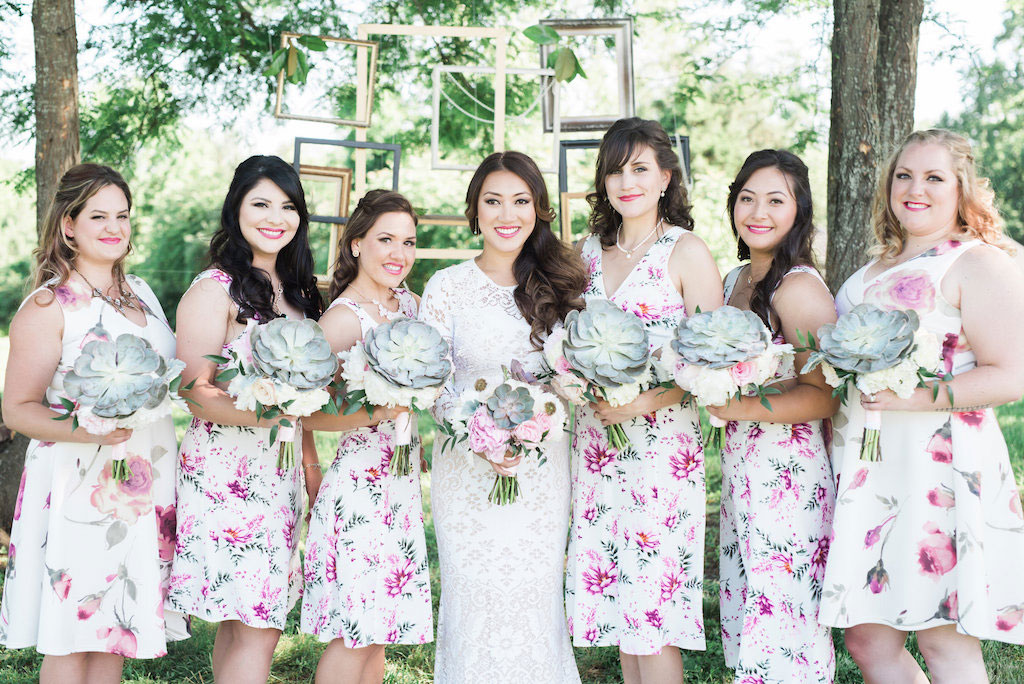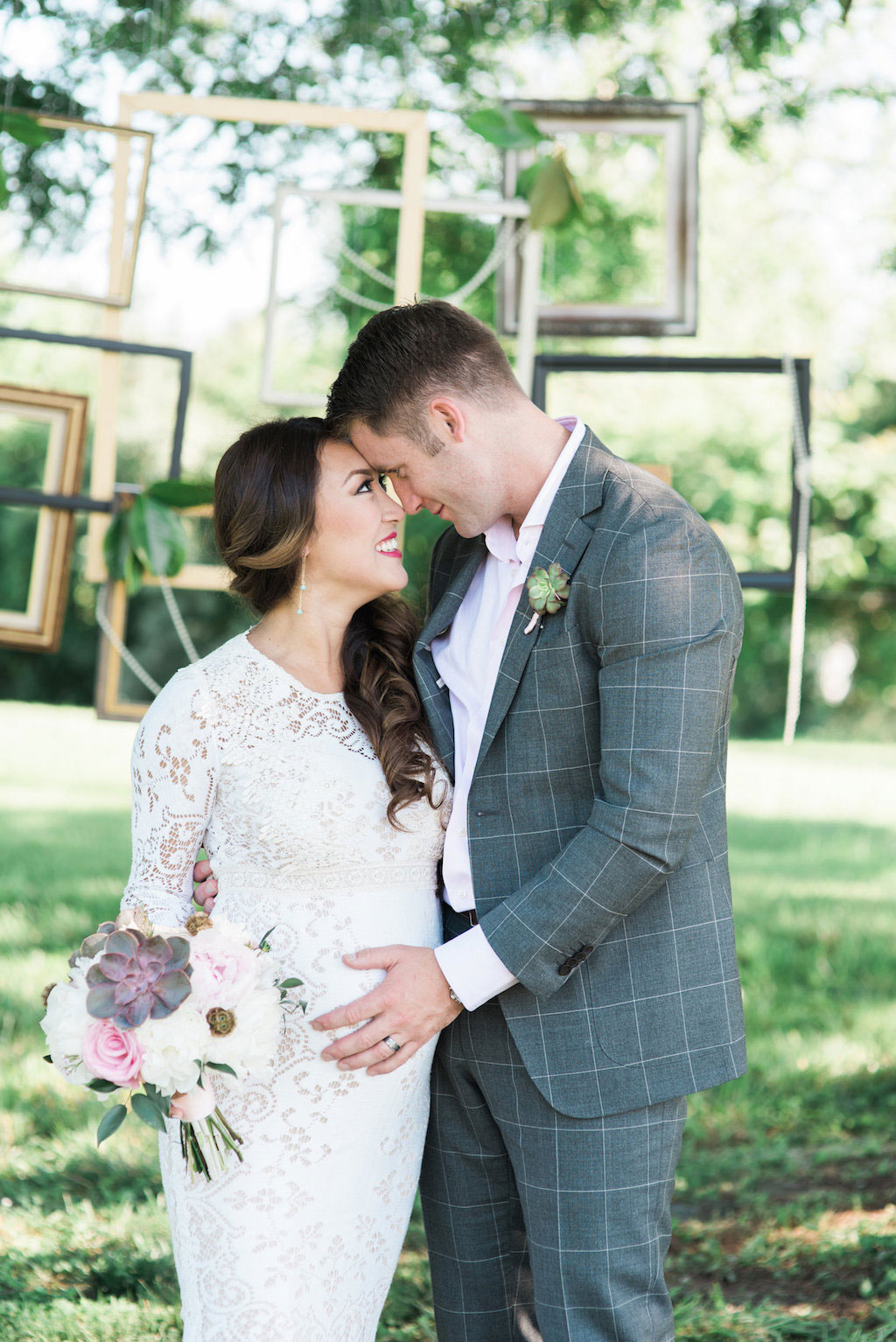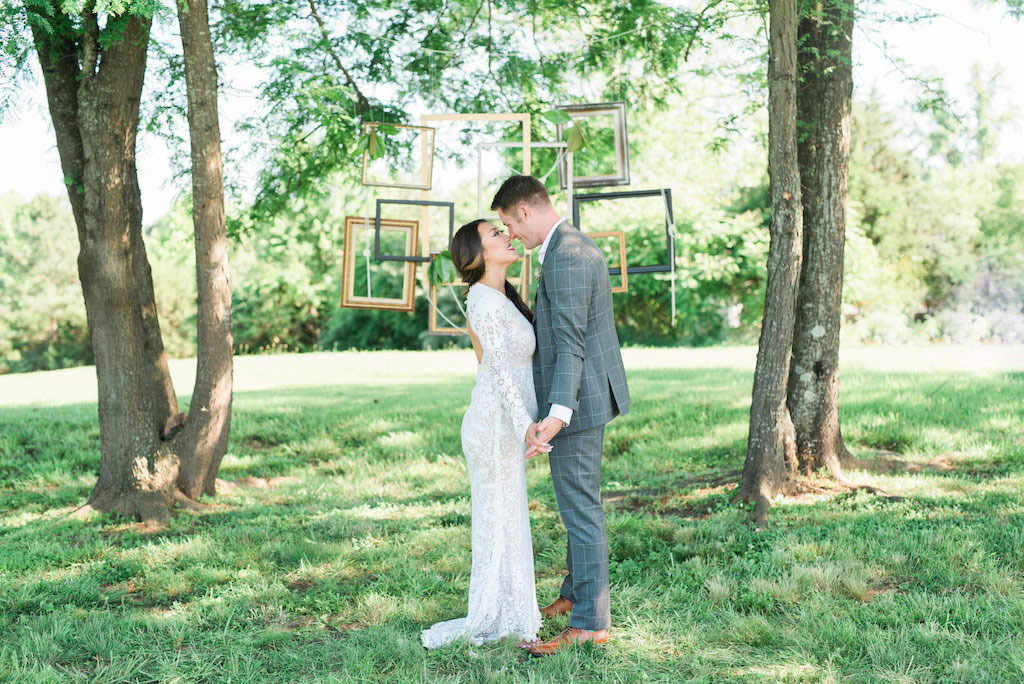 After dating for a year long distance while Evan was deployed and then another year after his return, Skyler was spending Christmas Eve with Evan's family. He urged Skyler to open his present to her, and when she did, he pulled out a ring, and got down on one knee. Though they originally planned to wed in May 2017, their wedding date got bumped up a year when they found out they were pregnant in February.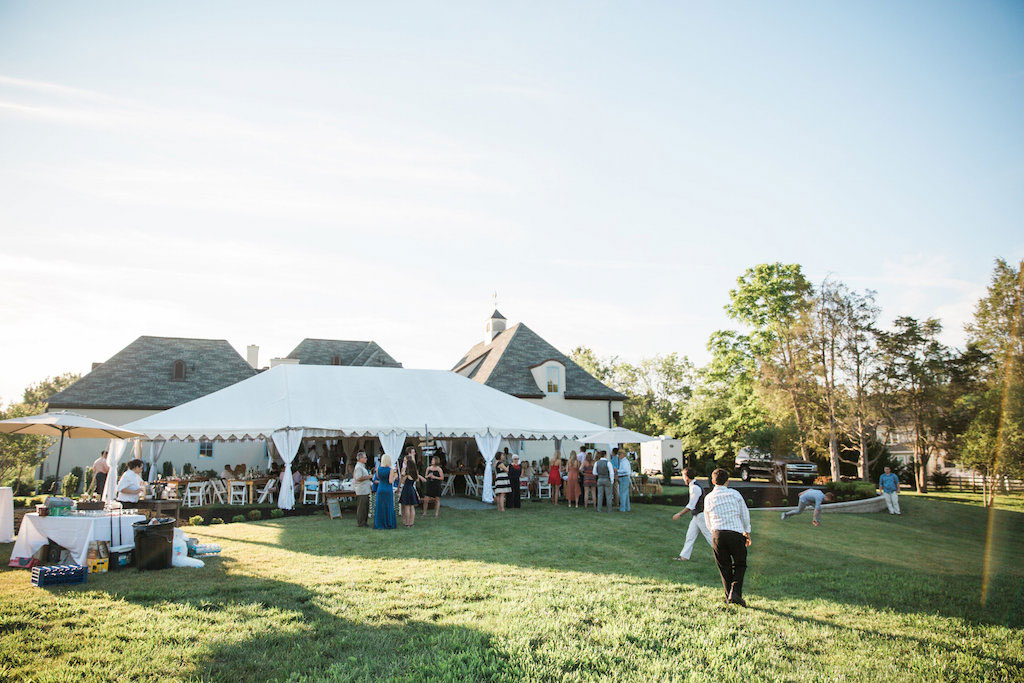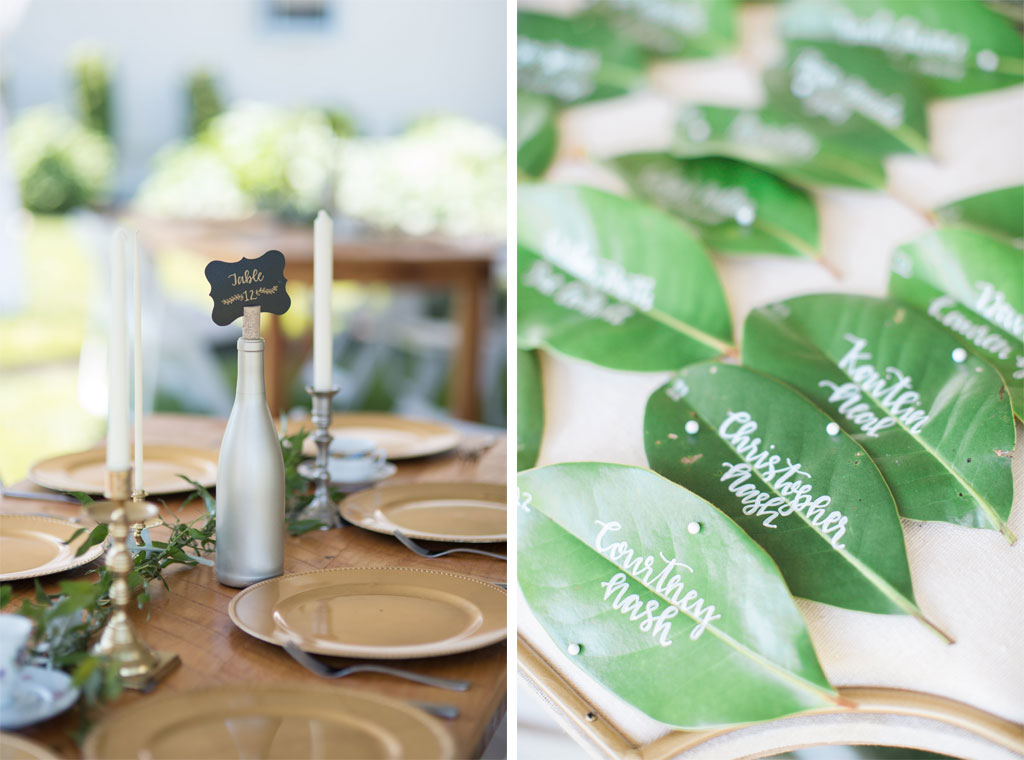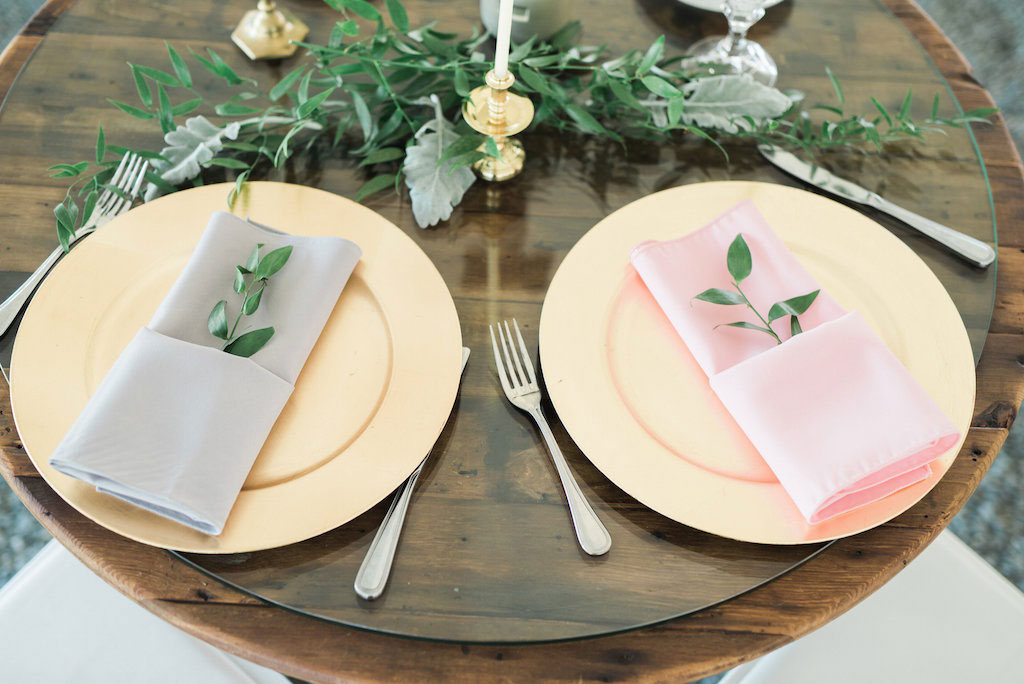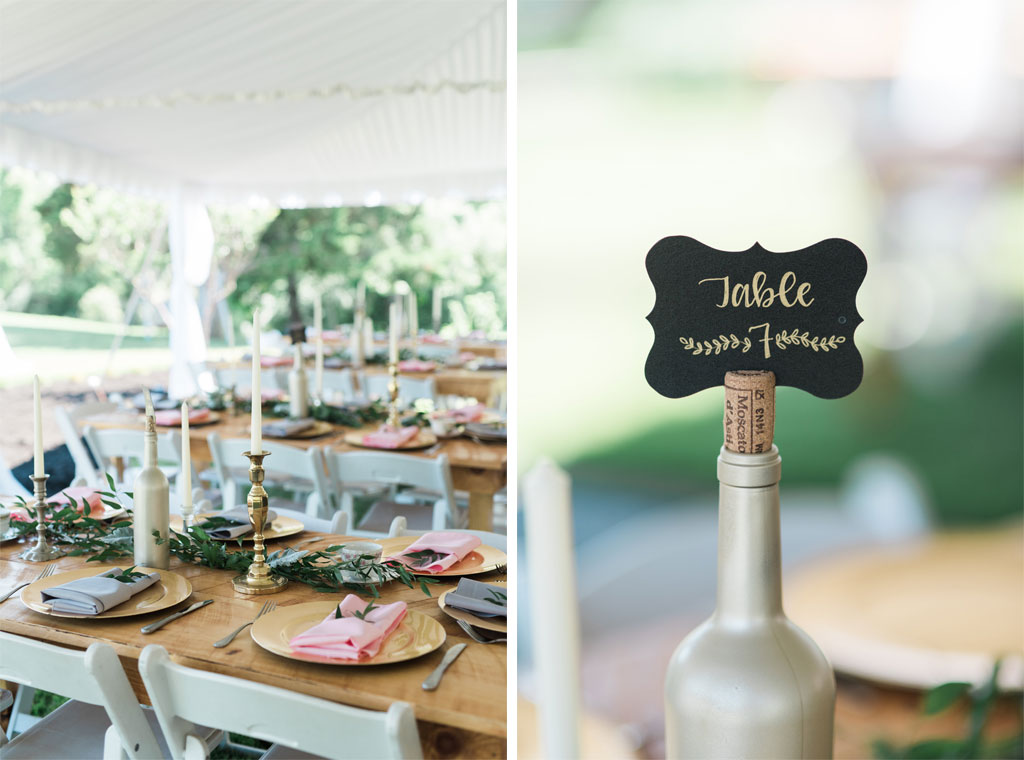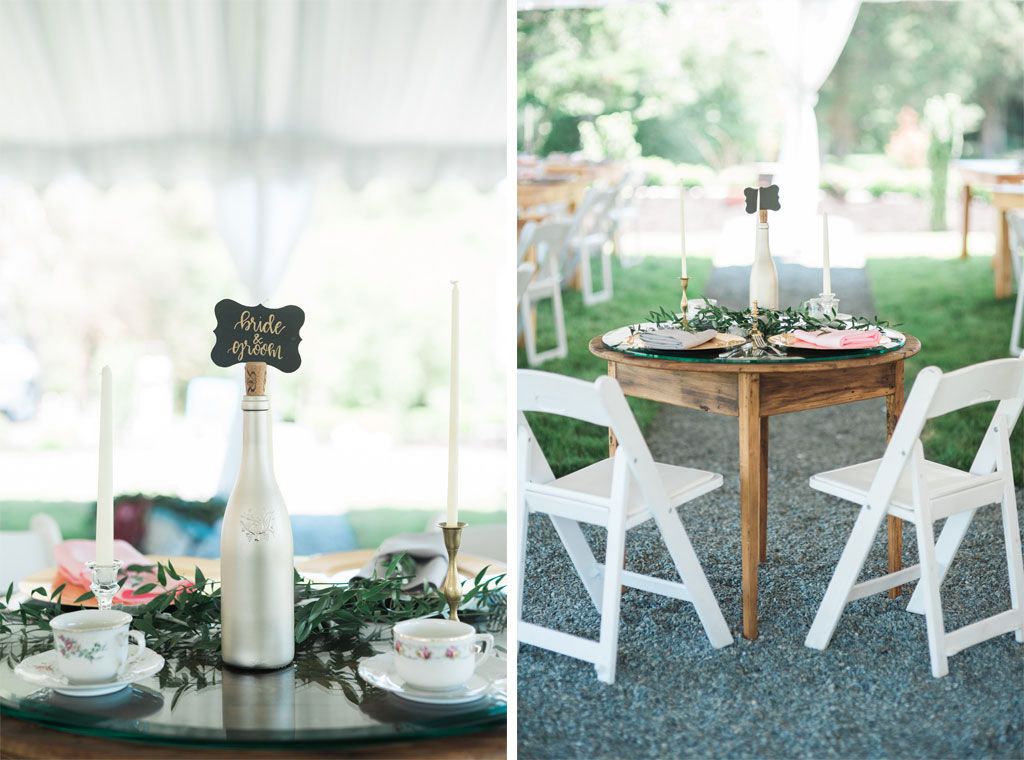 A six-month-long engagement and almost six months of pregnancy later, Skyler and Evan tied the knot at Evan's family farm. Their backyard wedding was accented with a picture frame wedding altar and a gorgeous custom dress for the bride, a cosmetologist, who not only did her own hair and makeup, but the hair and makeup of all her bridesmaids.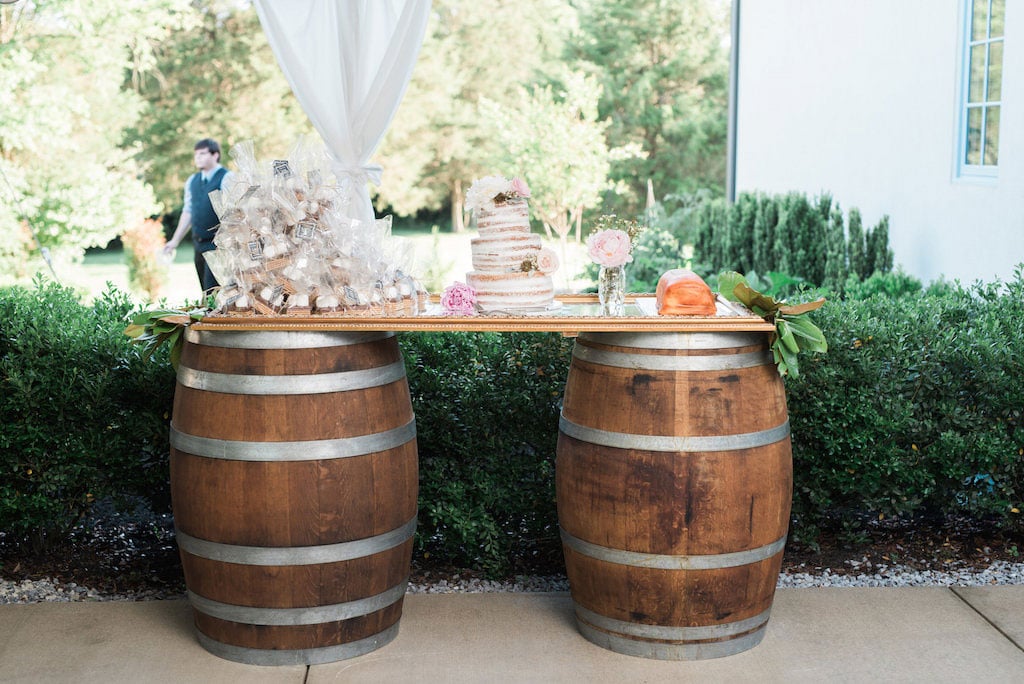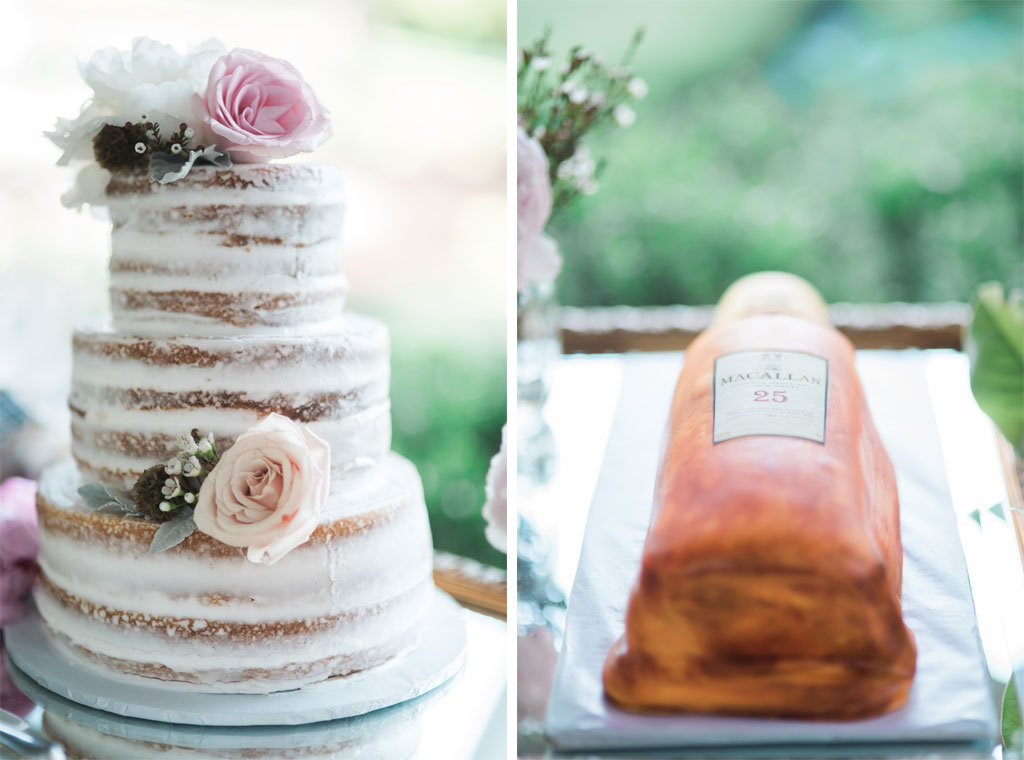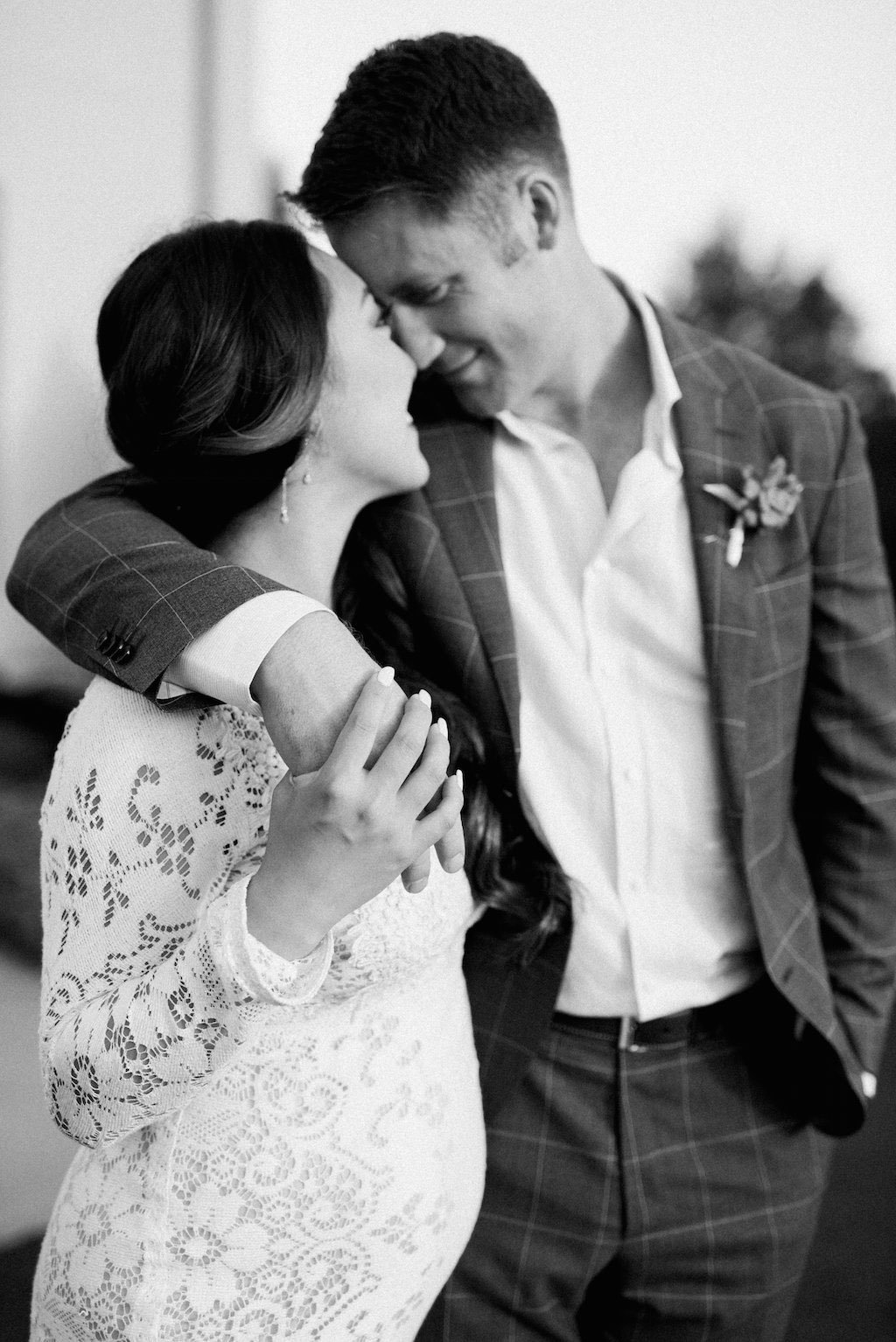 Guests dined on a mashed potato bar—Evan's favorite element of the evening—and went home with s'mores packets for favors. After cutting their three-tiered wedding cake, the newlyweds departed with plans for a camping honeymoon at New River Trail State Park.
VENDORS
Venue: Gallagher Residence | Photographer: KSant Photography | Event Coordinator: Lauren Thompson | Bride's Gown: Saldana Vintage custom dress | Groom's Attire: Suitsupply | Cake: Cakes by Annette | Florist: Lauren Thompson | Caterers: A Taste of Elegance Catering & Events | Transportation: A Goff Limousine & Bus Company | Music/Entertainment: District Strings | Invitations: Lydia's | Decor: Fredericksburg Rentals, Darling D's | Wedding Commissioner: Tracey Bilodeau 
Find the wedding dress of your dreams at one of these local bridal gown boutiques.