We can't stop staring at the beautiful, colorful decor at Alice Kwon and Alexander Lee's vineyard wedding! Take a peek for yourself in the photos below by Joey Kennedy Photography.
Like B&G on Facebook | Follow B&G on Instagram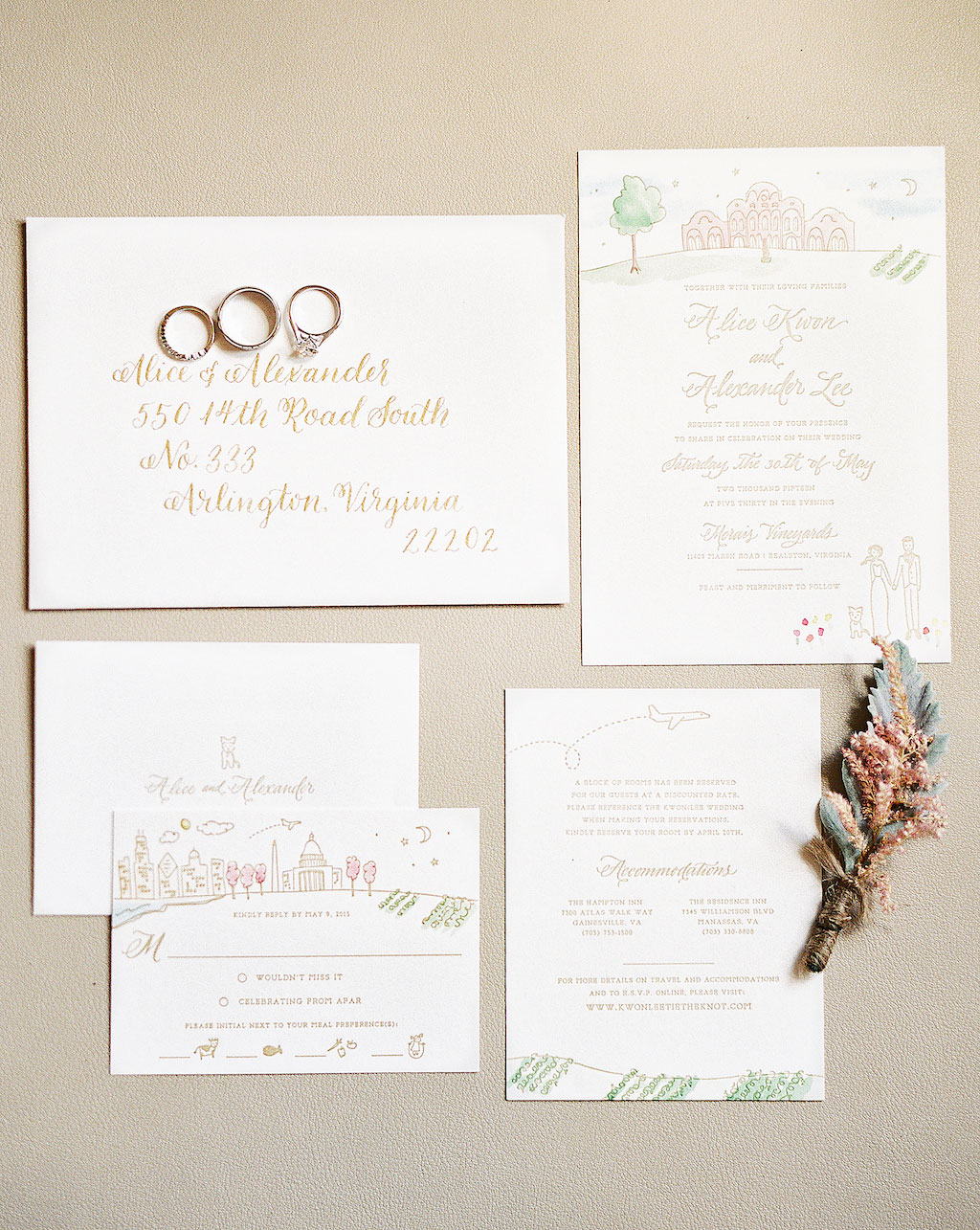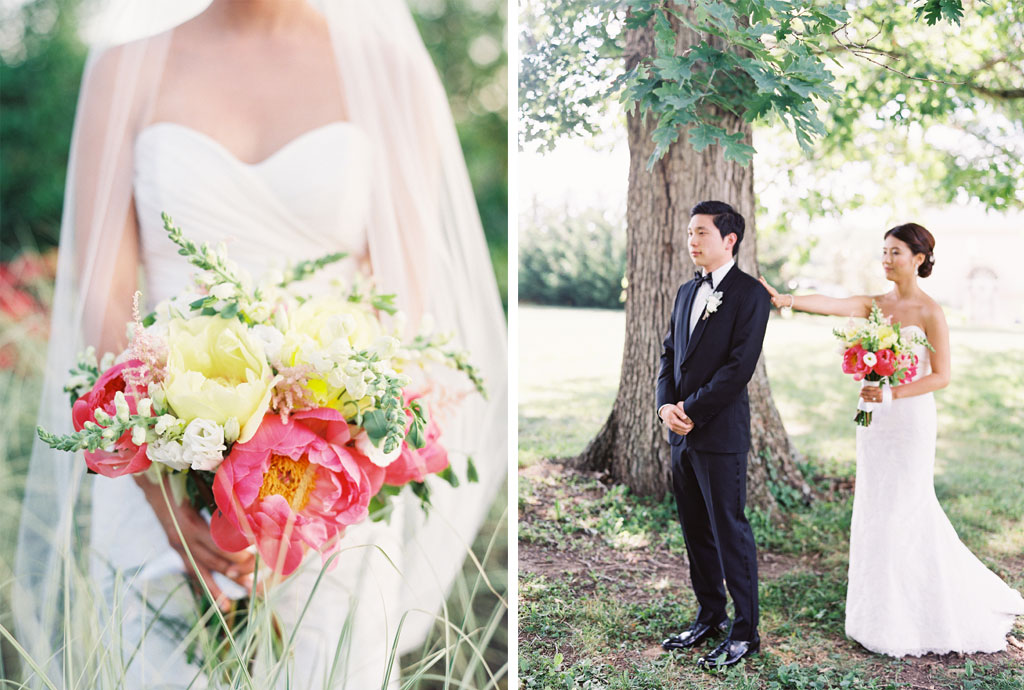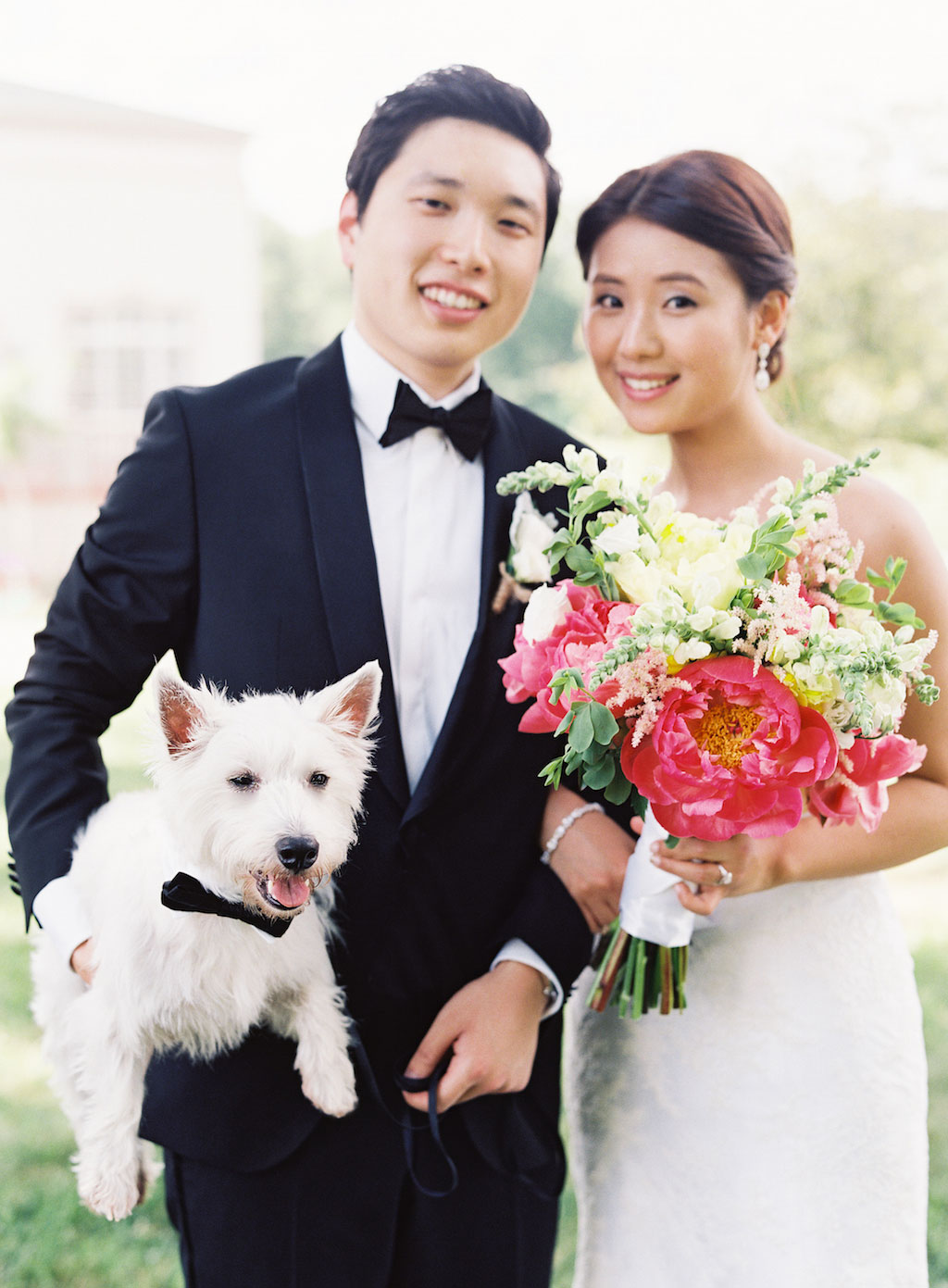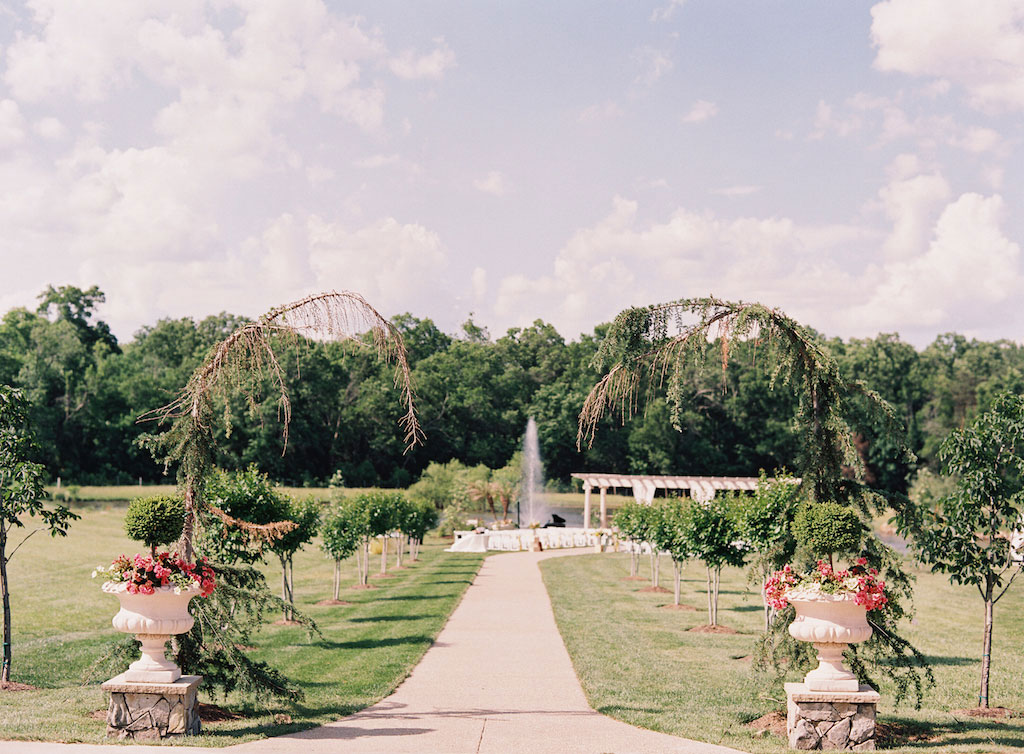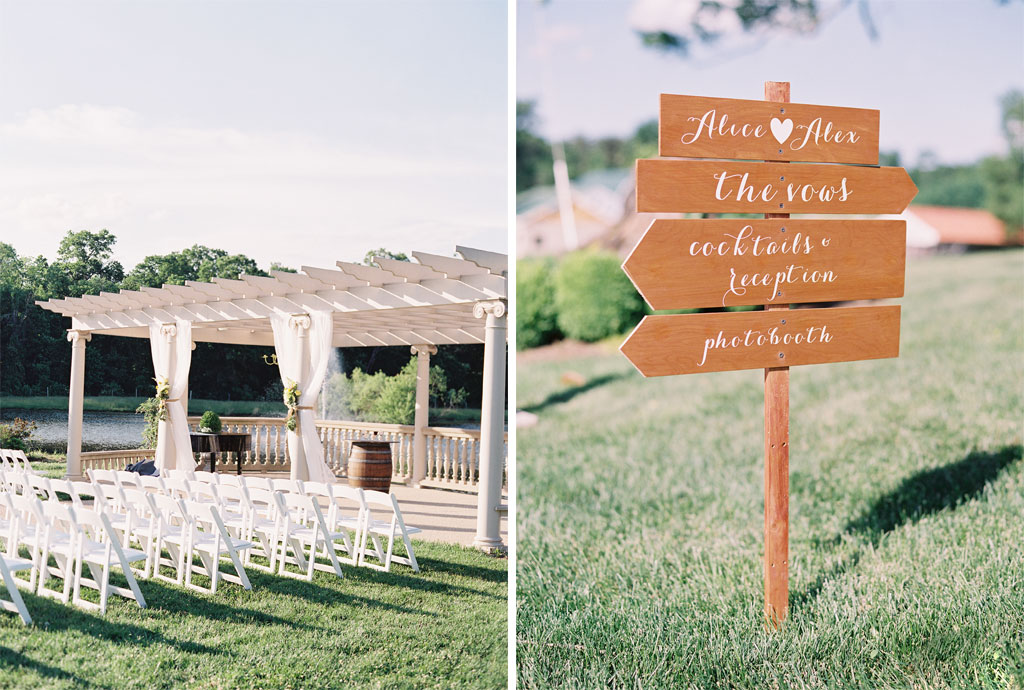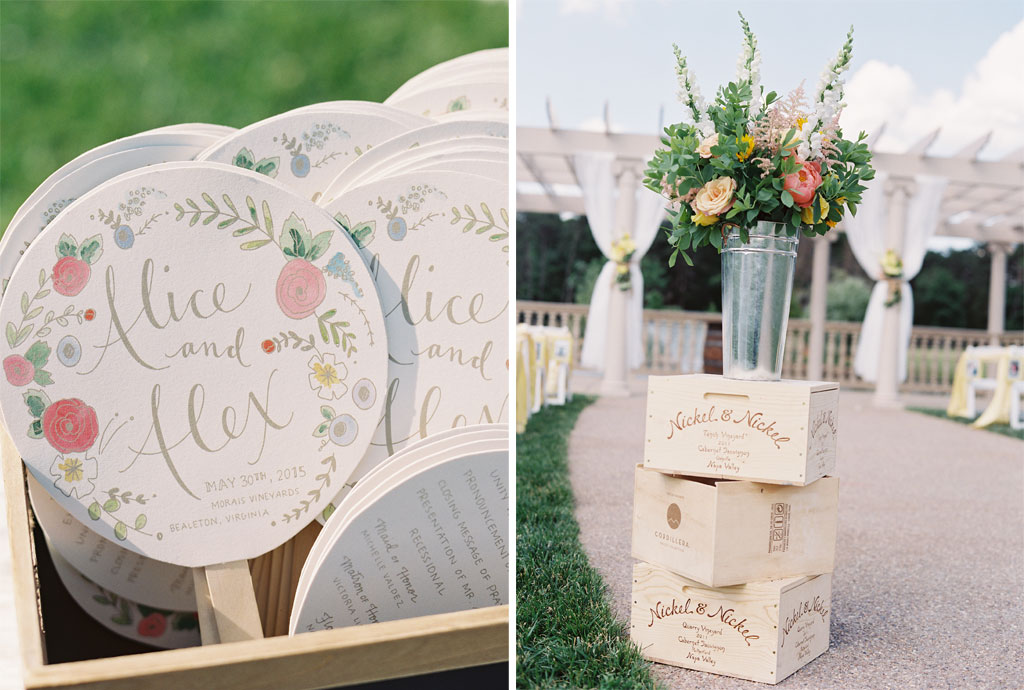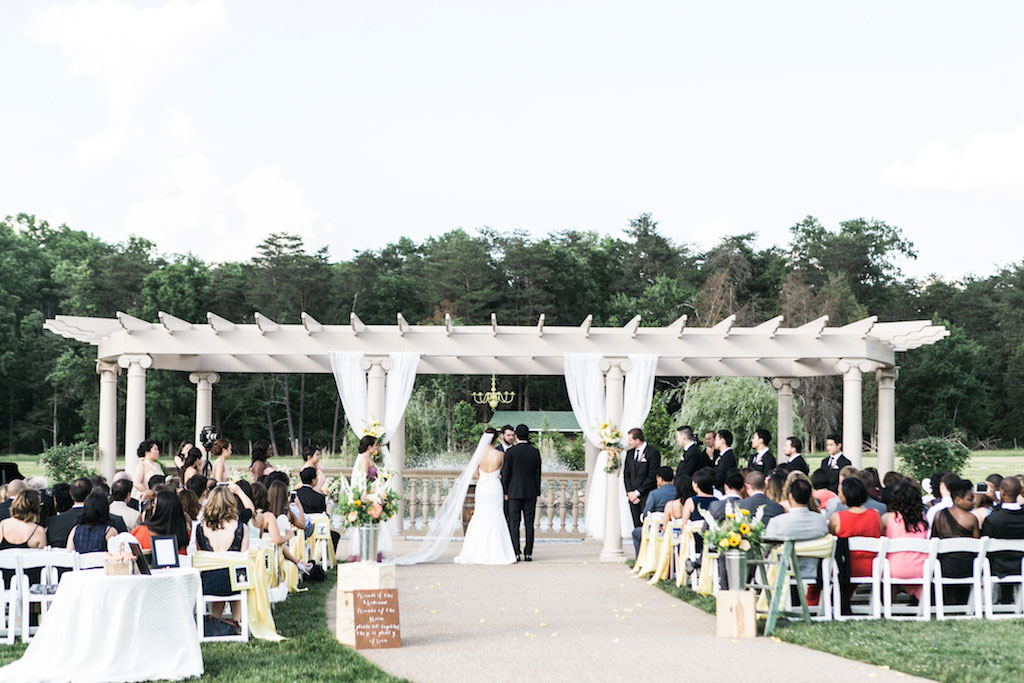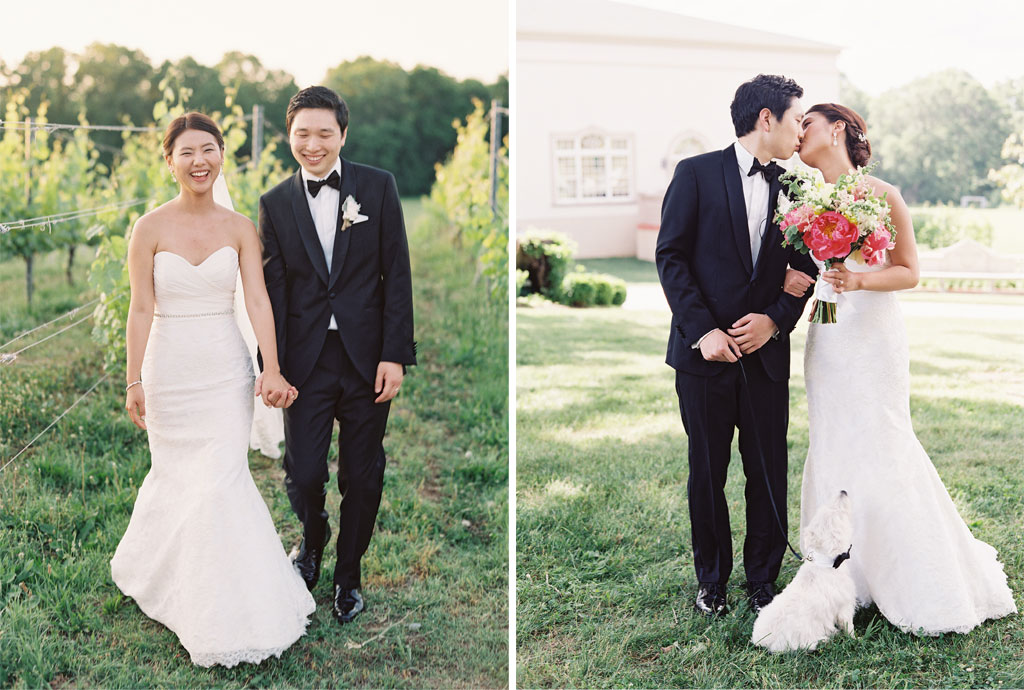 Alice and Alex met in high school, so it makes sense that their first interaction was a little awkward. "I don't like your name," Alex proclaimed when the outgoing bride introduced herself before an orchestra field trip (it was too similar to his). Initially put off by the abrupt comment, Alice says an eventual first date over Korean barbeque and grocery-store carrot cake turned things around.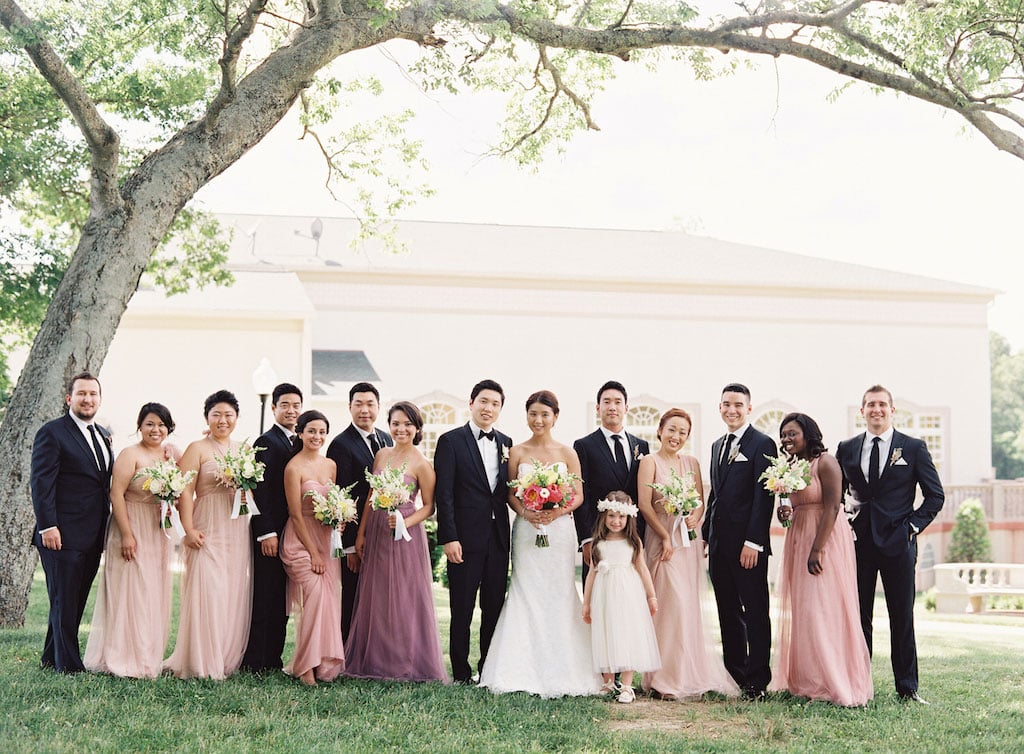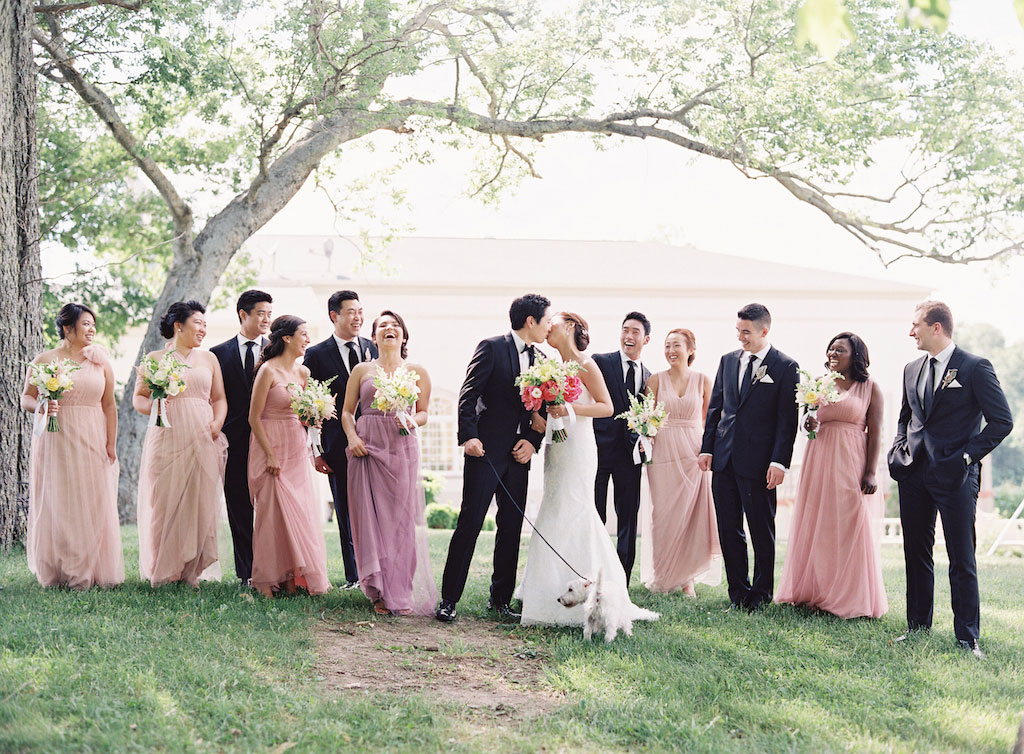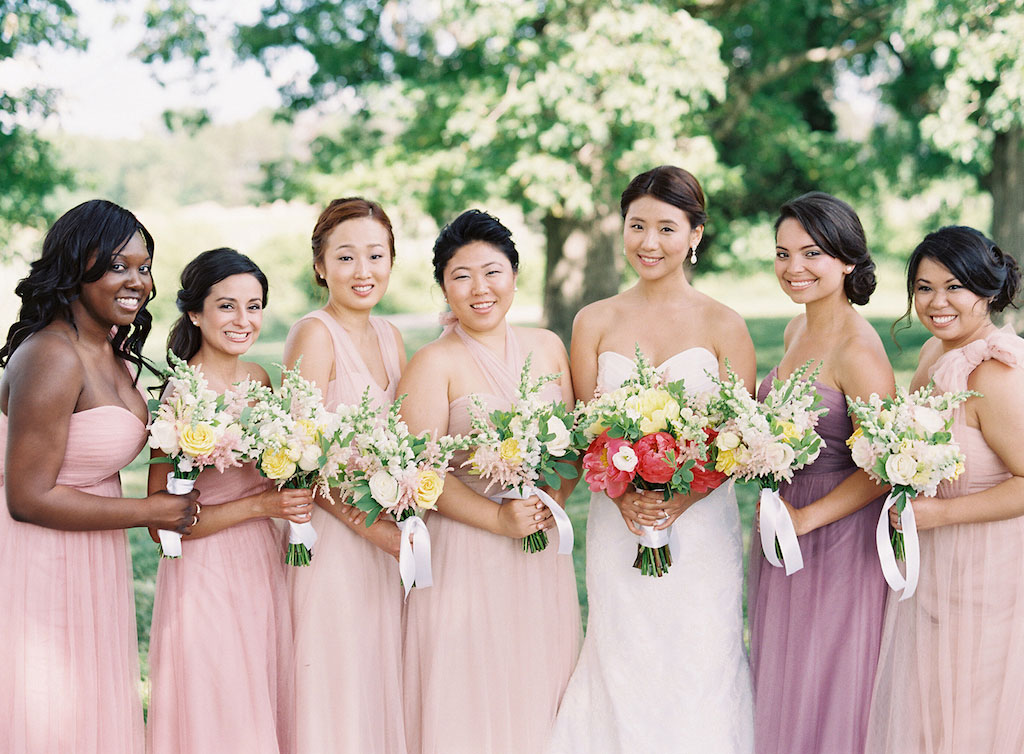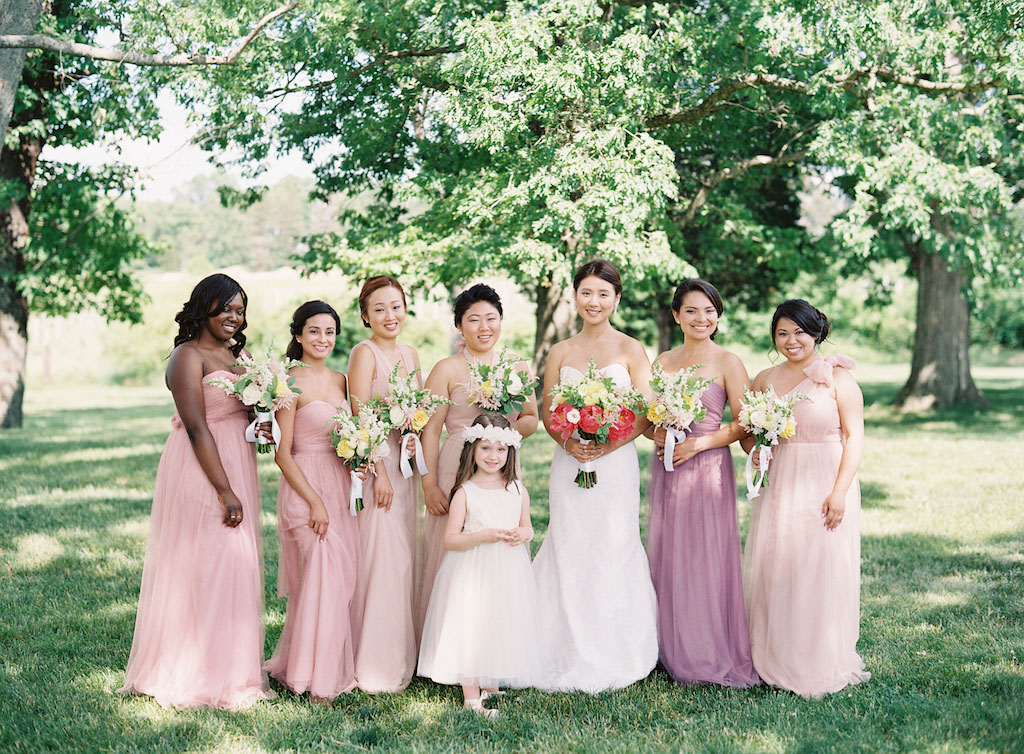 Five years later, Alex (a technology consultant) scheduled a girls' night for Alice (a healthcare consultant) at Iota' s open-mike night, where he surprised her with a performance of  Train' s "Marry Me"—then got down on one knee and asked her to do exactly that.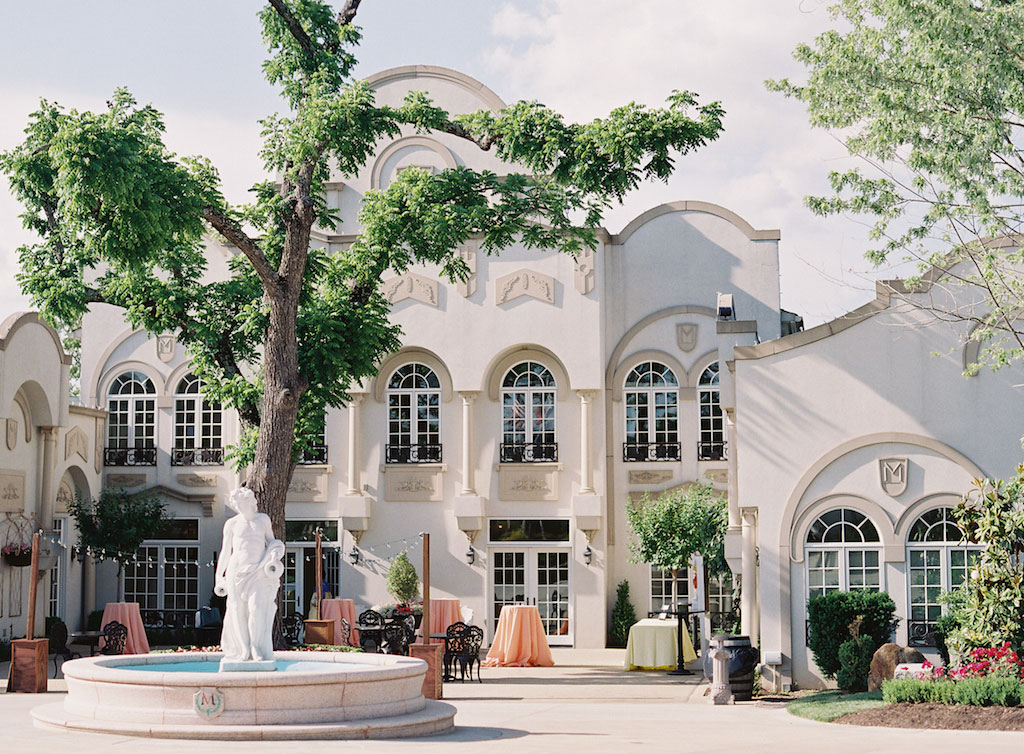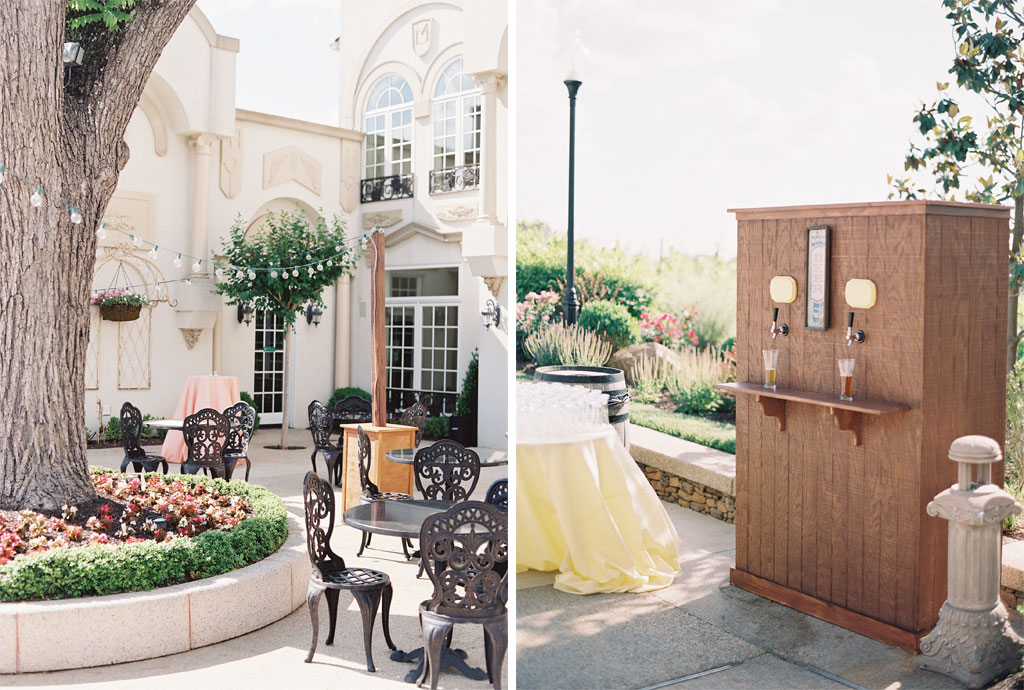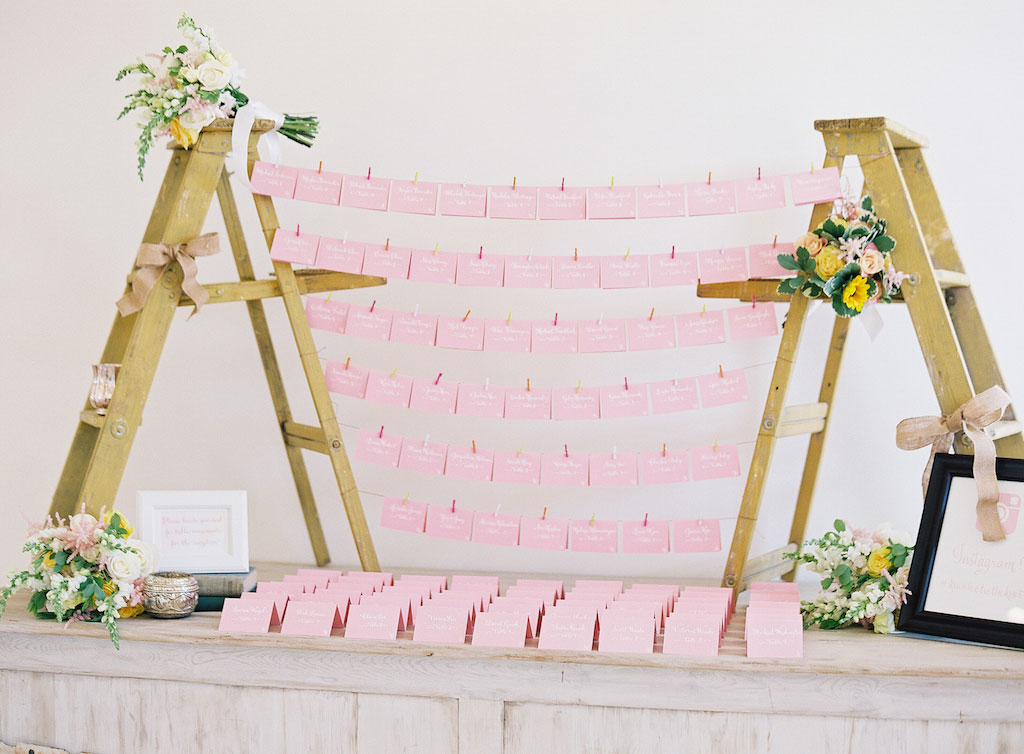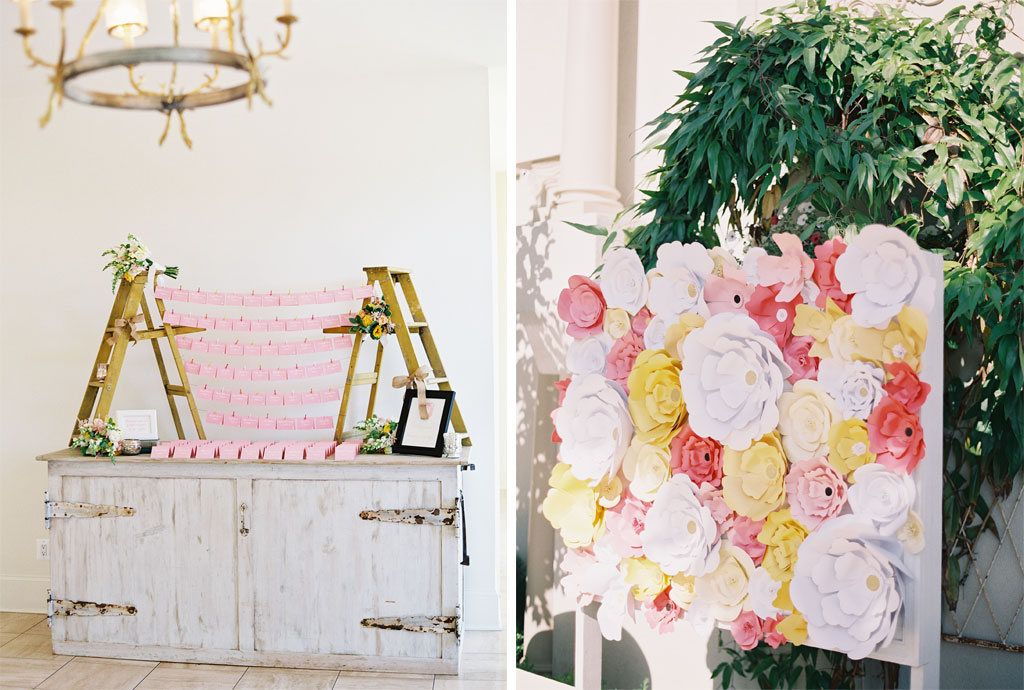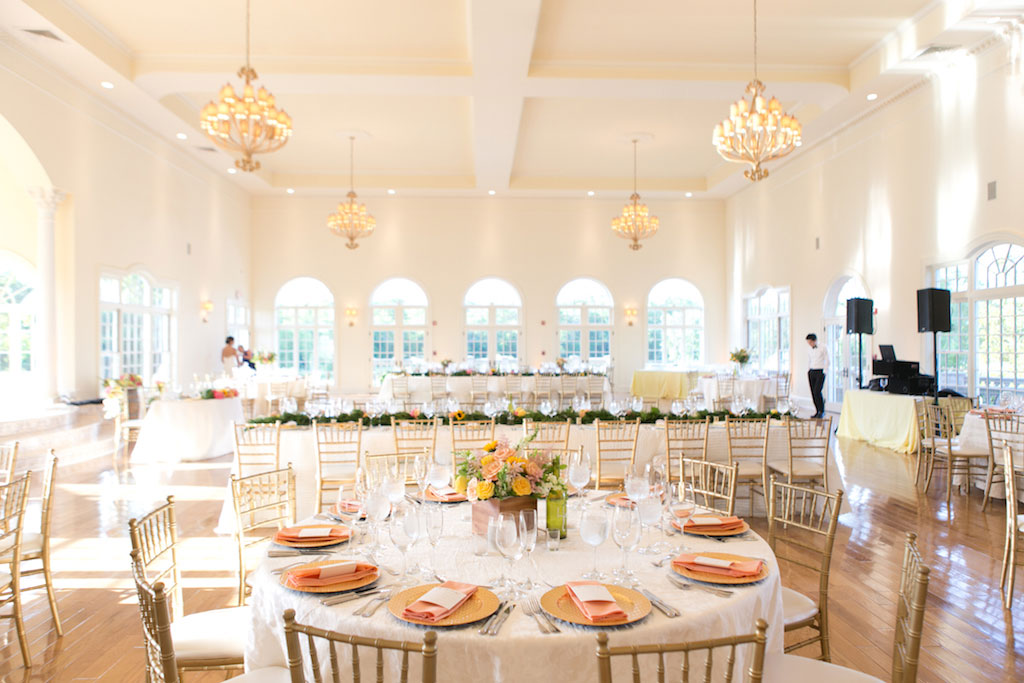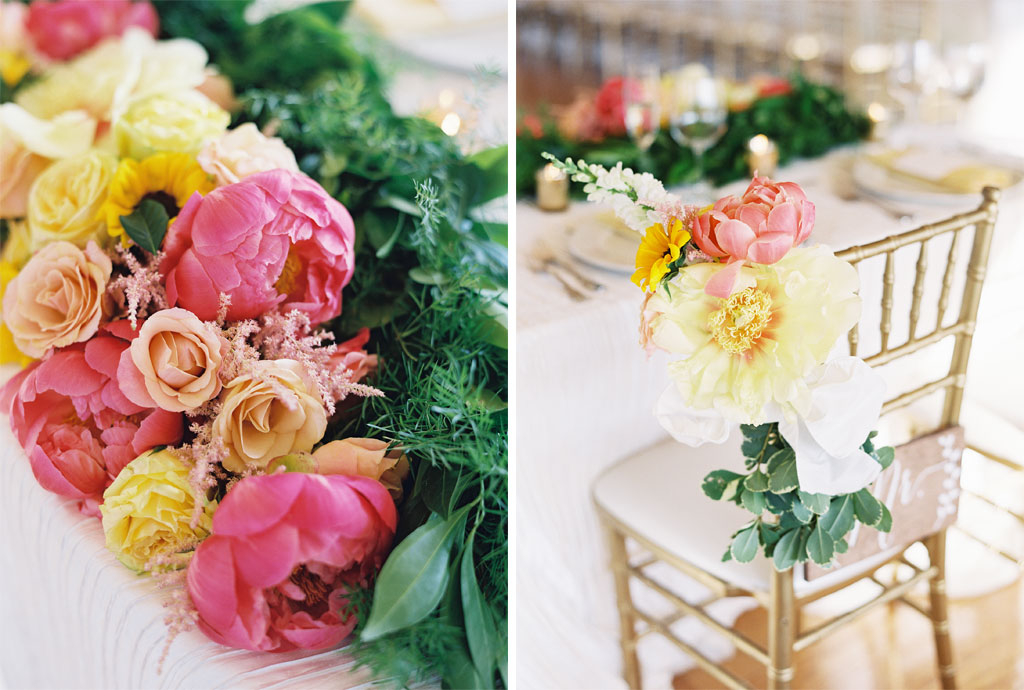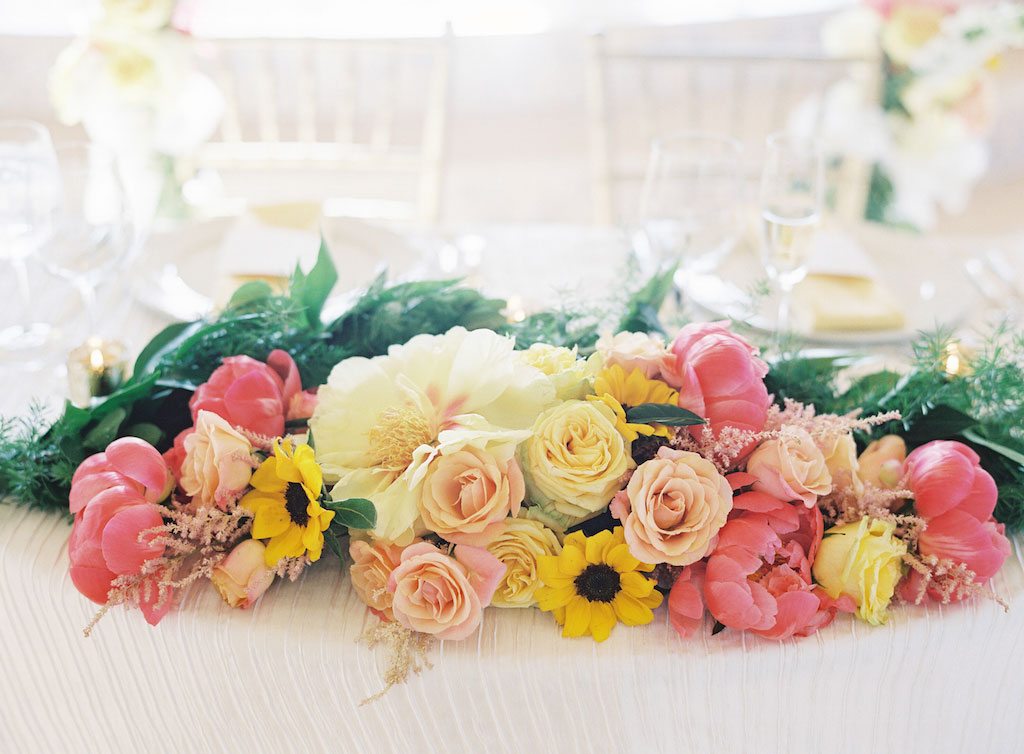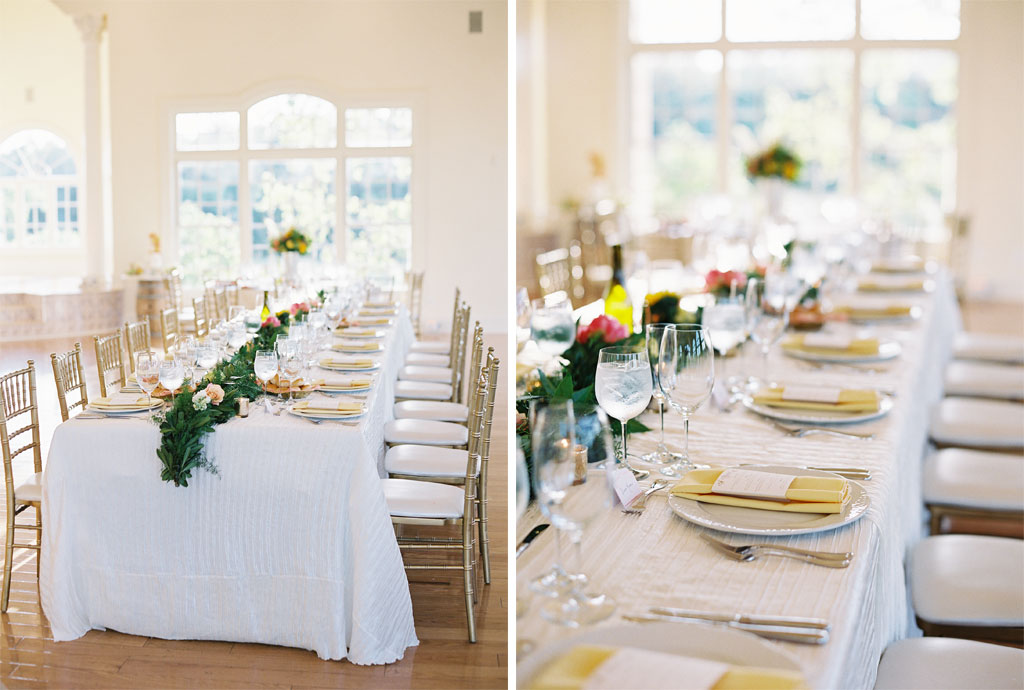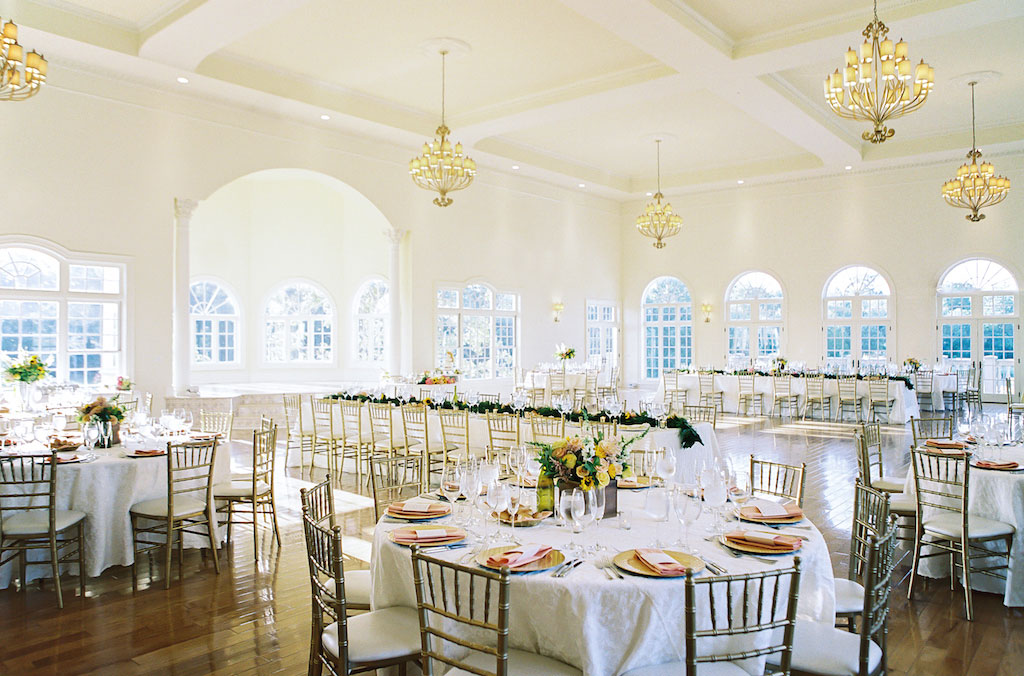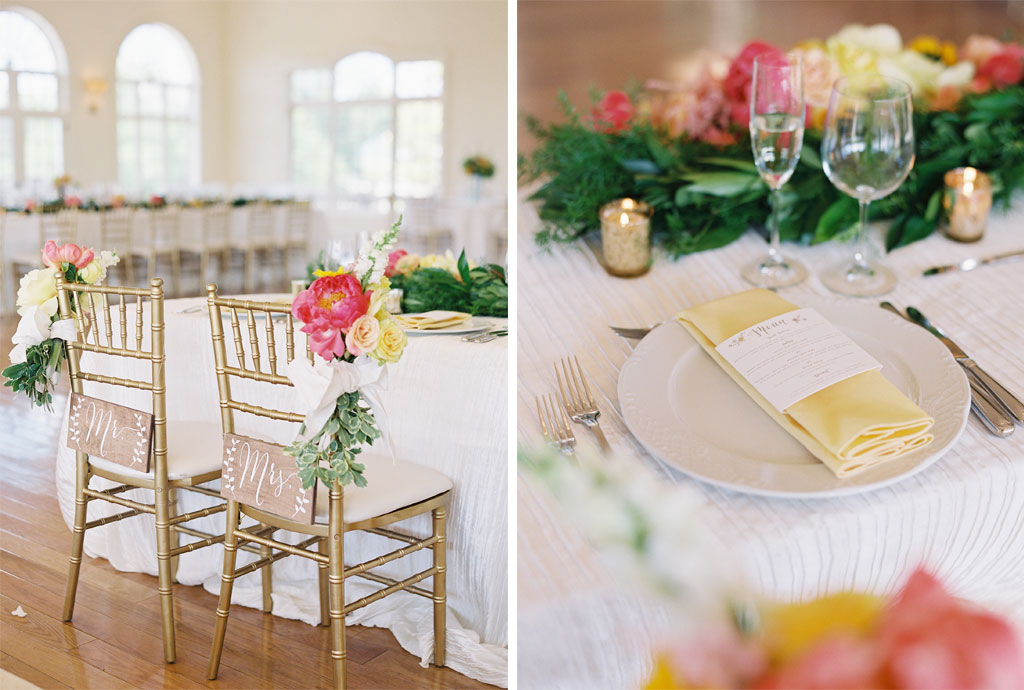 On their wedding day, Alex surprised Alice again—this time with a Celine handbag he presented during their first look. After the vows, the couple shared a private first dance in the empty ballroom, then busted out a choreographed routine once their guests joined them.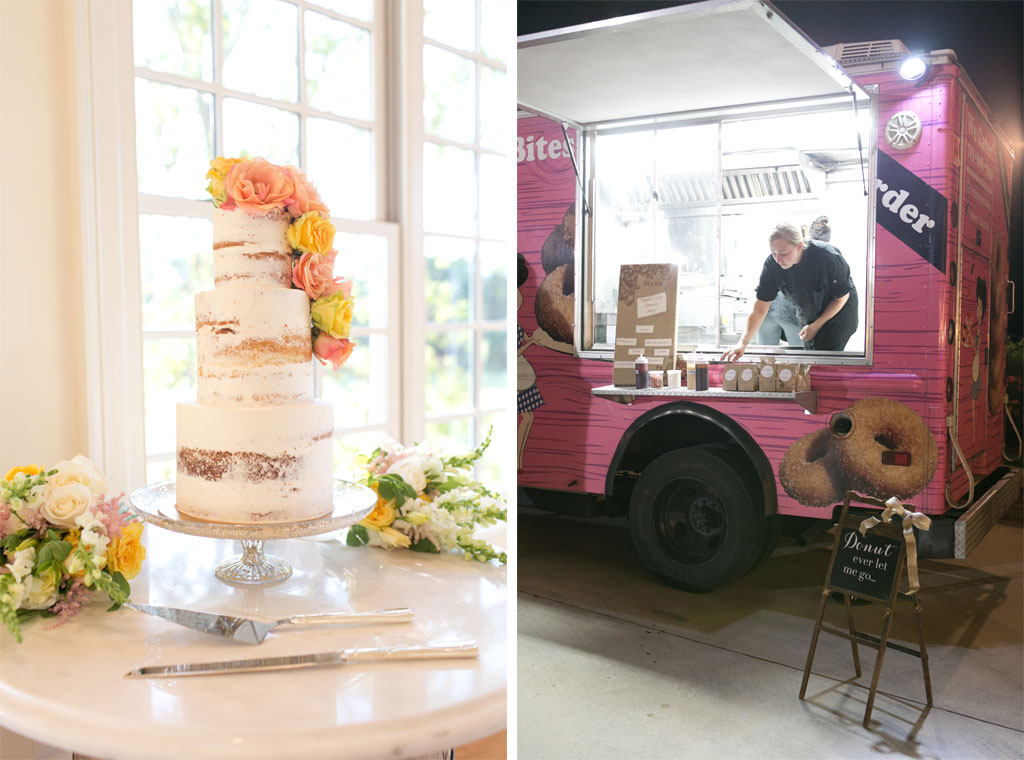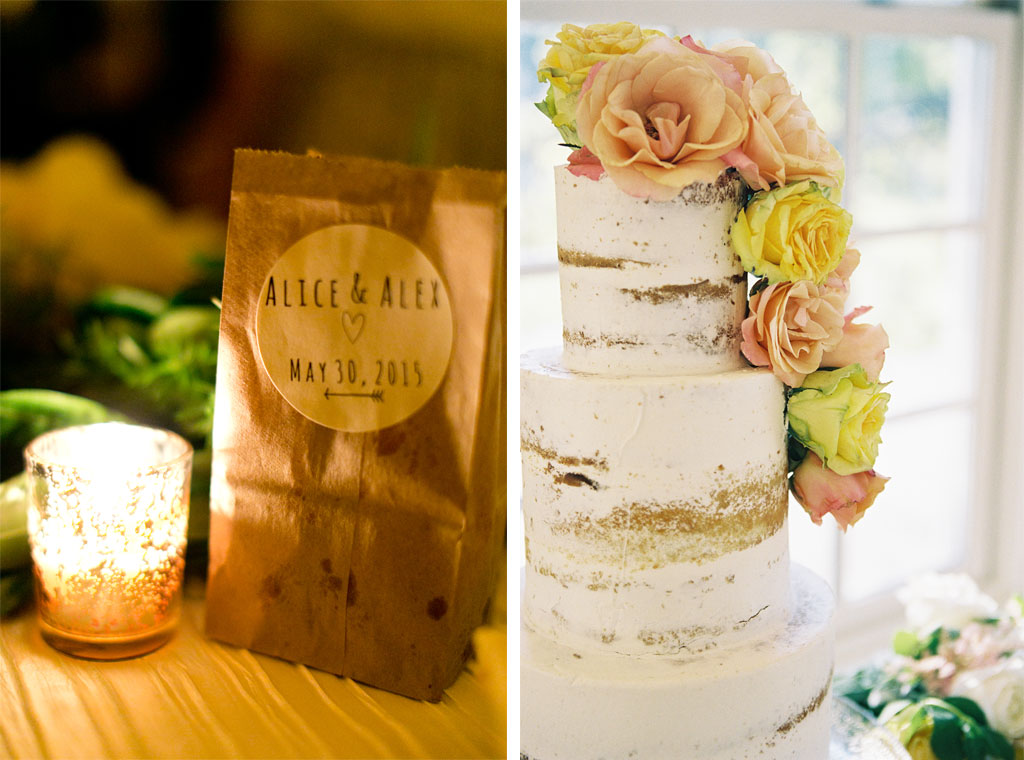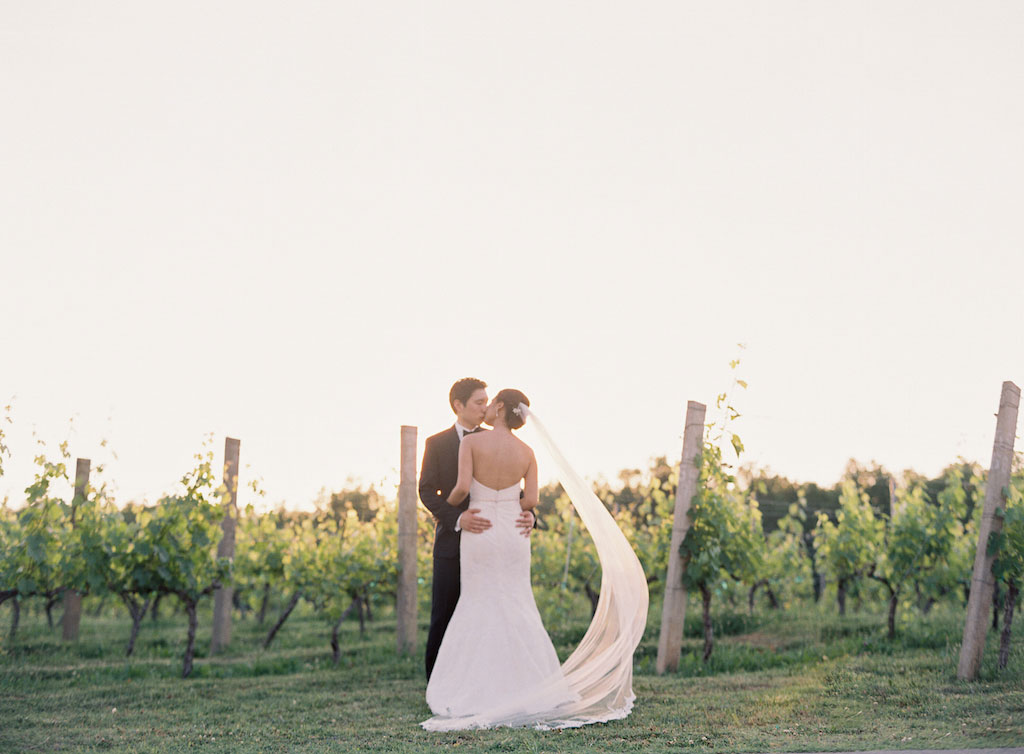 The brew-loving groom celebrated with friends in a custom beer garden, and partygoers capped off the night with bags of Mama's Donut Bites straight from the food truck before seeing the couple off for their honeymoon in Bali and the Maldives.
VENDORS
Venue: Morais Vineyards | Photographer: Joey Kennedy Photography | Event Design: Tabitha Roberts of Roberts & Co. Events | Flowers: B Floral Event Design | Bride's Gown: Astrid & Mercedes | Hair & Makeup: Carolyn Berry of Modern Bridal Studio | Groom's Attire: Hugo Boss | Catering: Spilled Milk Catering | Cake: Buttercream Bakeshop | Music: Bryan George Music and John Kwon | Invitations: Printerette Press | Calligraphy: Just Write Studios | Rentals: Vintage Affairs and DC Rental | Photo Booth: Snapshot Moments | Transportation: Chariots for Hire | Videographer: Caleb Lee of East West
Flowers can really brighten your day—especially if it's your wedding day! Find our list of the area's best florists here.