Considering that Erica Strudler and Isaac Snyder are huge fans of the Washington Capitals in addition to huge fans of each other, there could have been no better place for their engagement shoot than on the team's ice itself. Take a look at their adorable photos below, taken by Eli Turner.
Like B&G on Facebook | Follow B&G on Instagram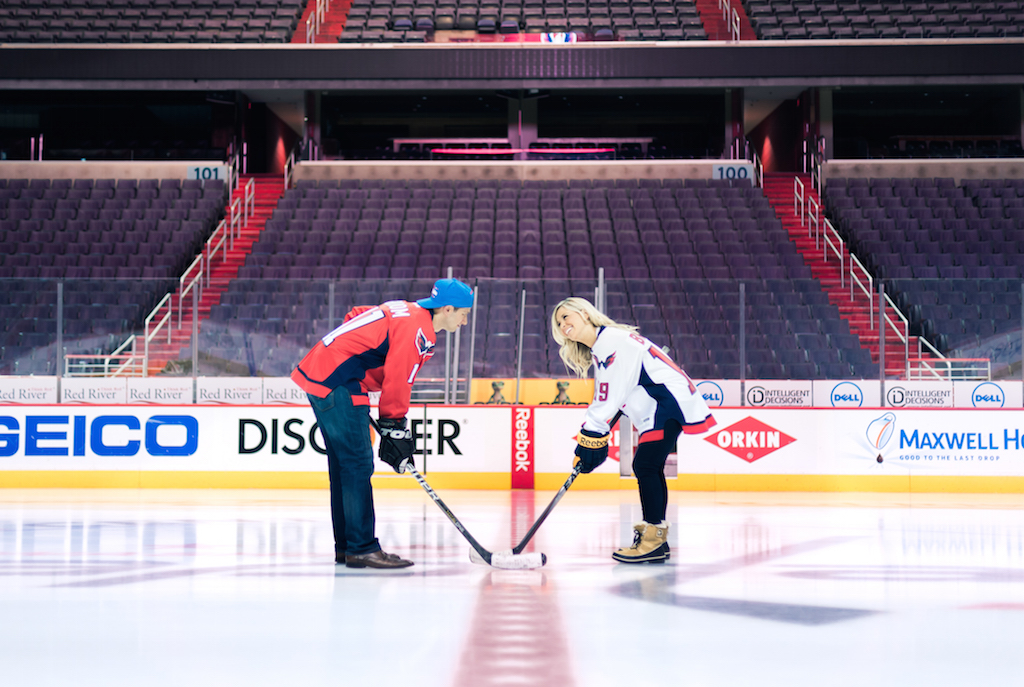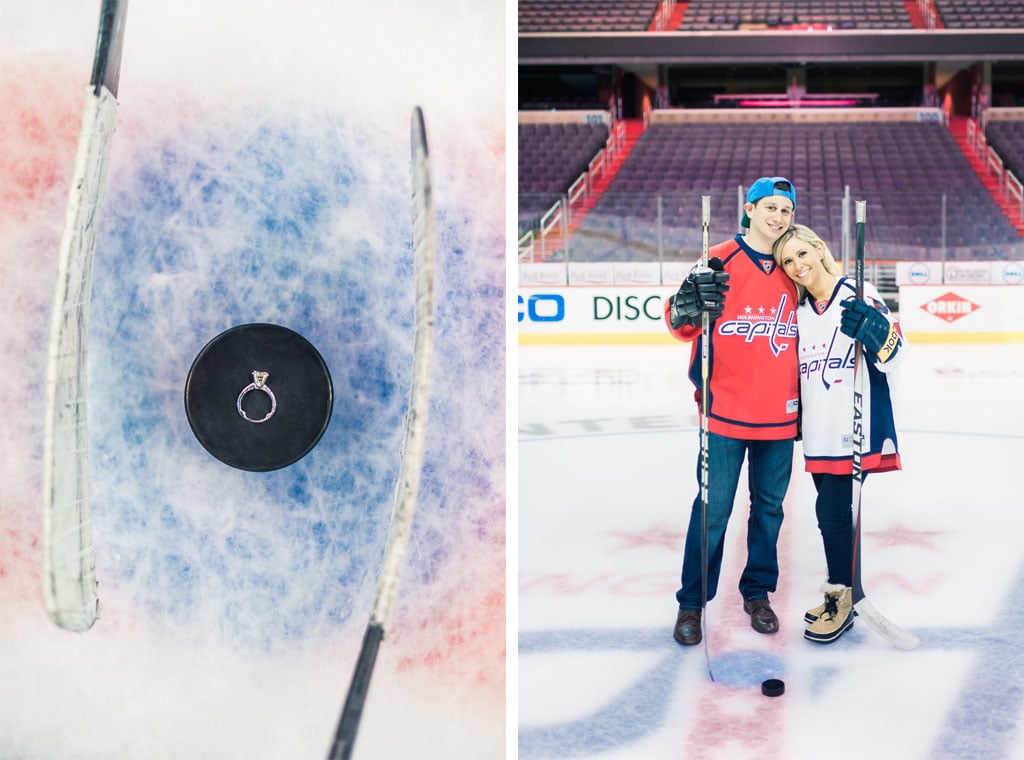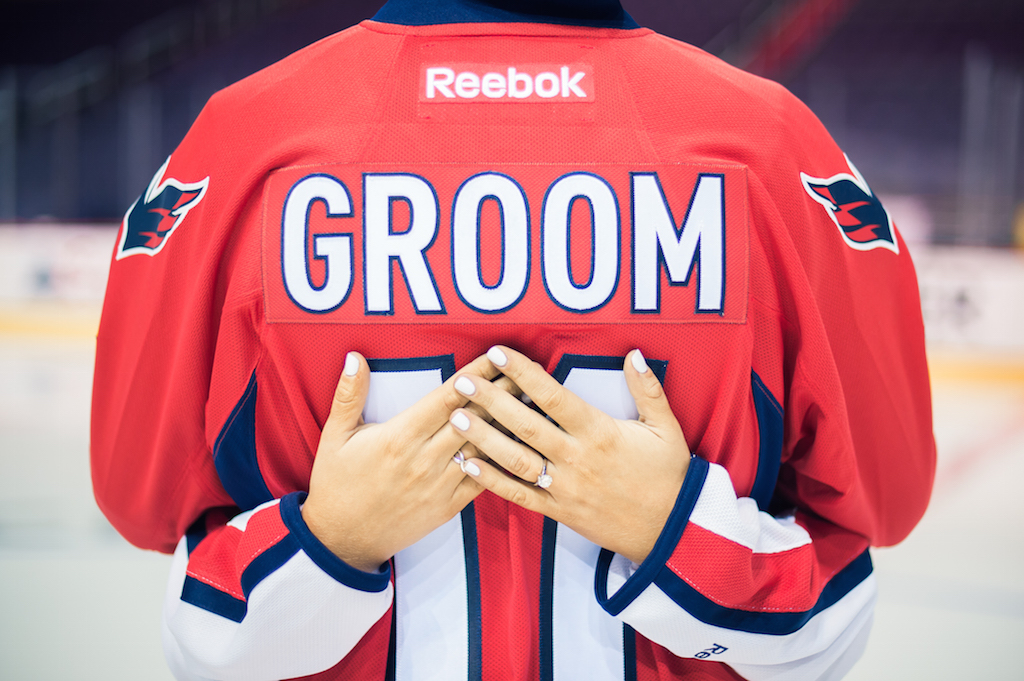 Hockey has been a part of Erica and Isaac's relationship from the beginning. They met for the first time in middle school while at the Maccabi Games in St. Louis—Erica was there to captain the softball team, while Isaac captained the hockey team. Though they didn't stay in touch through the rest of their years growing up, when they ran into one another at happy hour over ten years later, they immediately felt like old friends. After a few group outings, the pair met for an official first date which was, of course, a hockey game: the NHL Winter Classic 2015.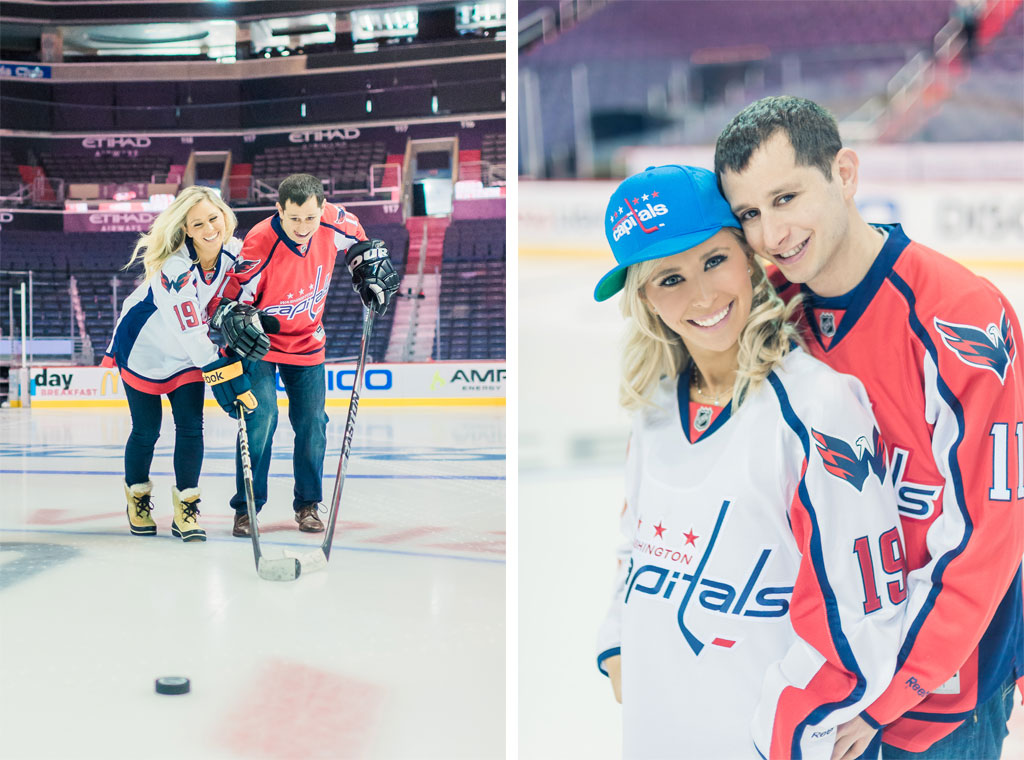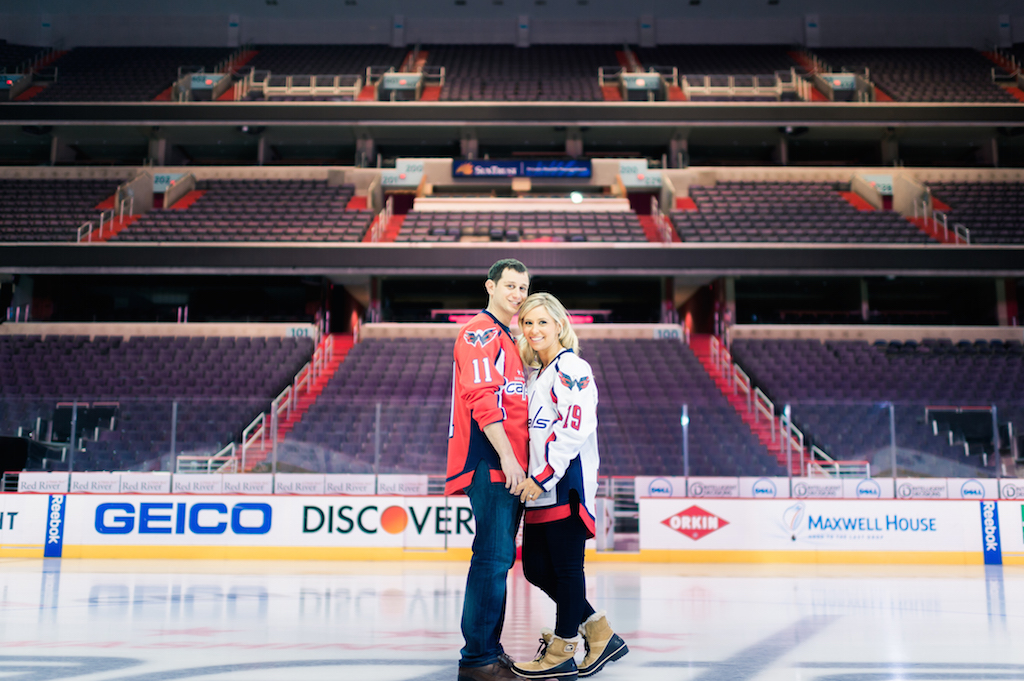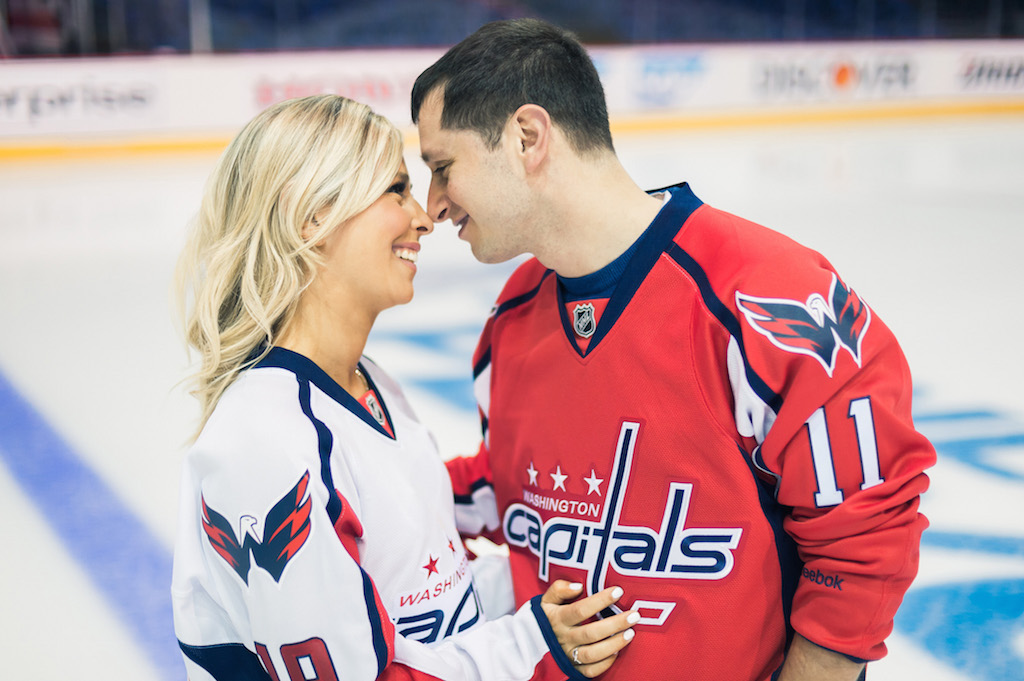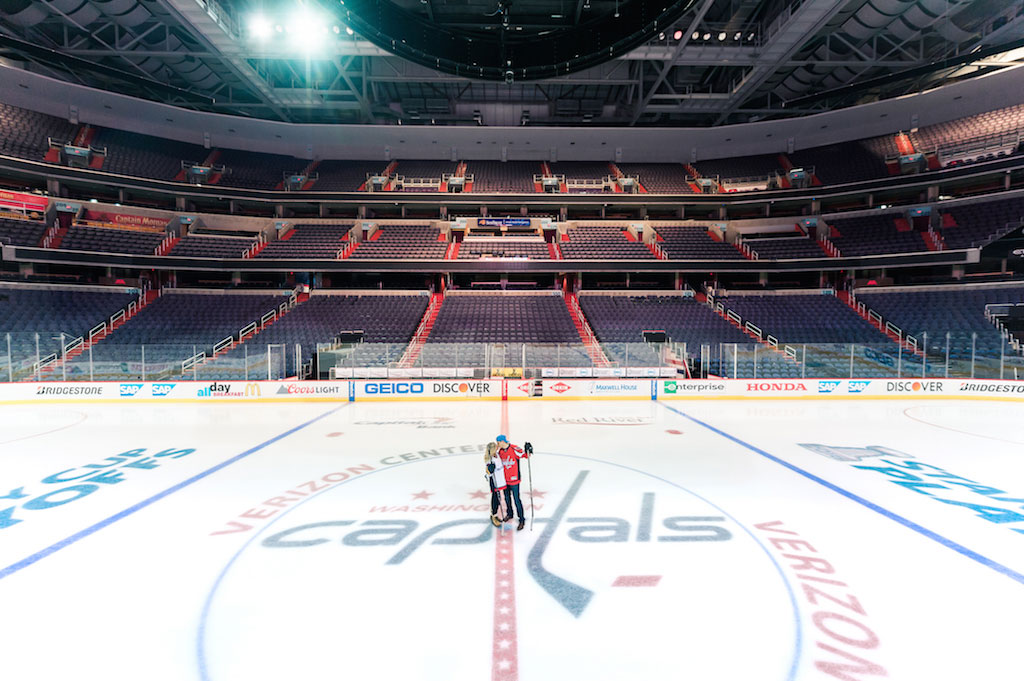 Isaac knew he'd found "the one" after the pair made it through a 12-hour road trip to Long Island to see a Caps playoff game. Eight months after they started dating, Erica and Isaac took a trip to Sweden, and on the night they stayed in a Swedish castle, Isaac popped the question in their suite.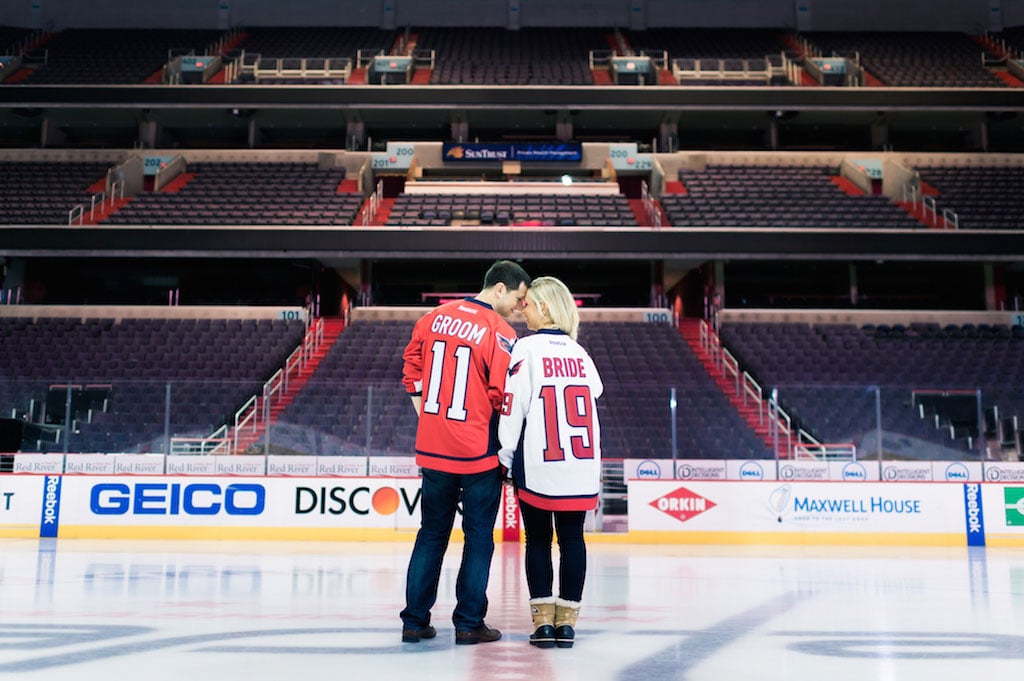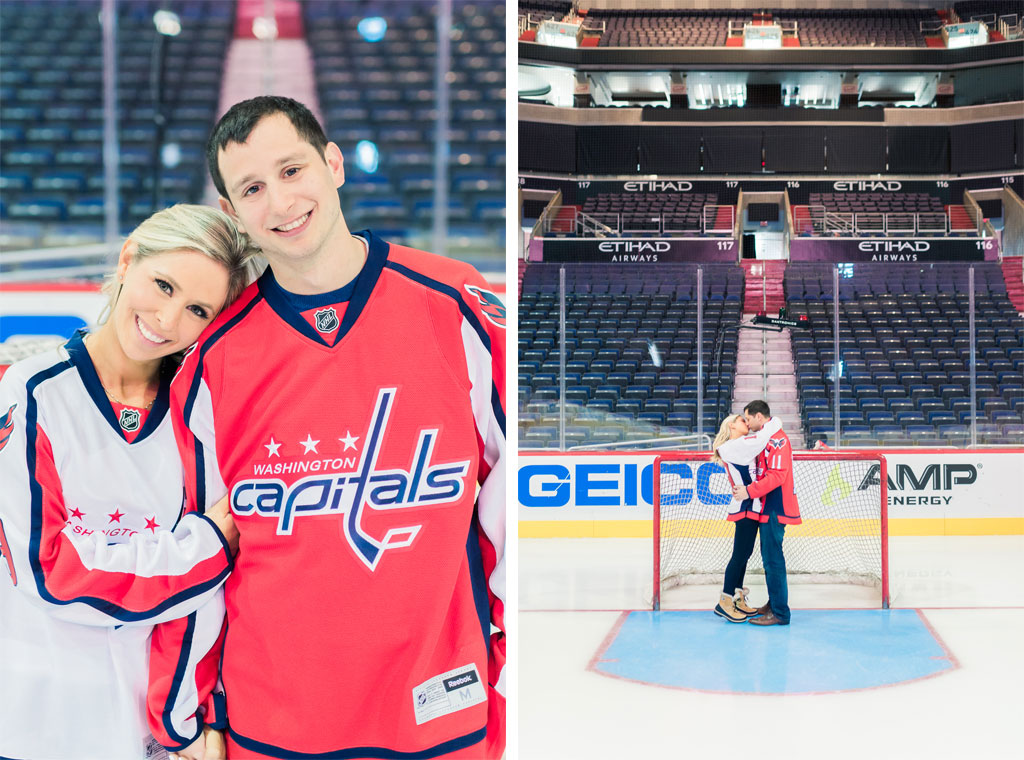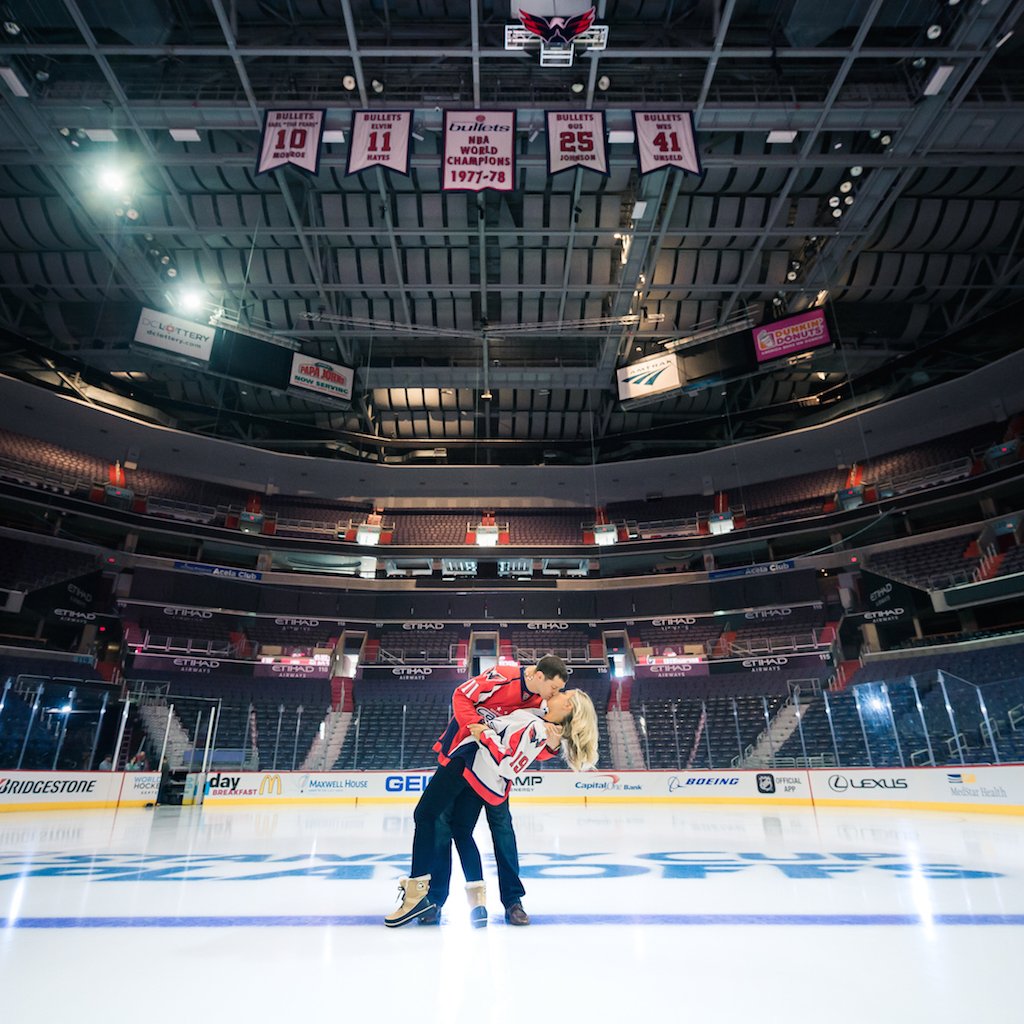 Not only are both Isaac and Erica life-long Capitals fans, but Erica's father is also VP of Corporate Sponsorship at Monumental Sports and Entertainment, so incorporating the Caps into their engagement photos was a must. Photographer Eli Turner joined them on the Capitals' ice rink at Verizon Center to capture their playful relationship, complete with custom "Bride" and "Groom" jerseys. Erica and Isaac are planning to wed in November 2016 at the Four Seasons Washington, DC.