Janelle Fike and Joshua Hugel had just four months to plan their wedding after their engagement. In order to keep things on a budget, they decided to go DIY for their special day…with stunning results. From the bride's handmade gown and bouquet of silk peonies to the dip-dyed napkins at the reception, they pulled it off beautifully. Get inspired with these pictures from Valerie Demo Photography below. 
Like B&G on Facebook | Follow B&G on Instagram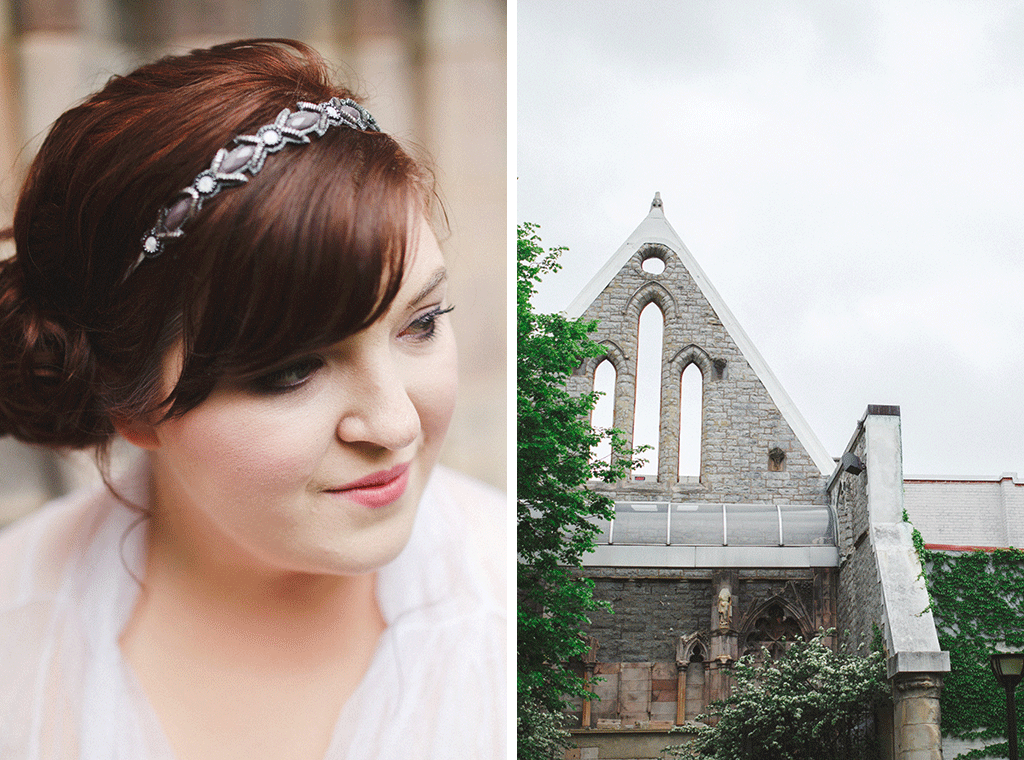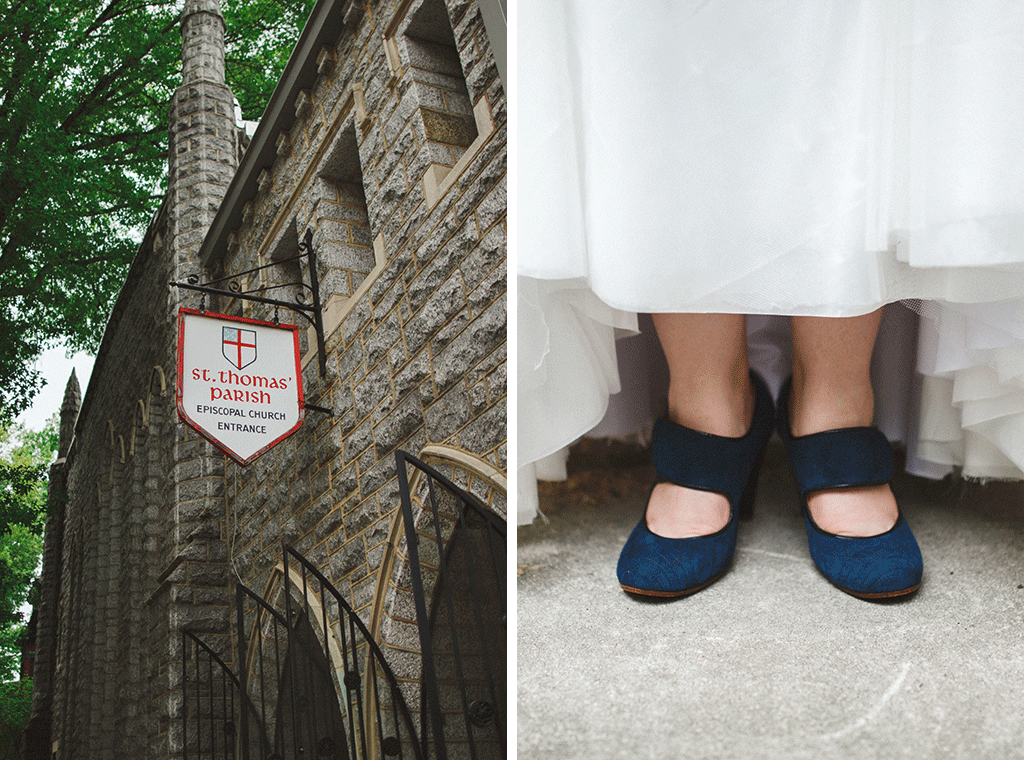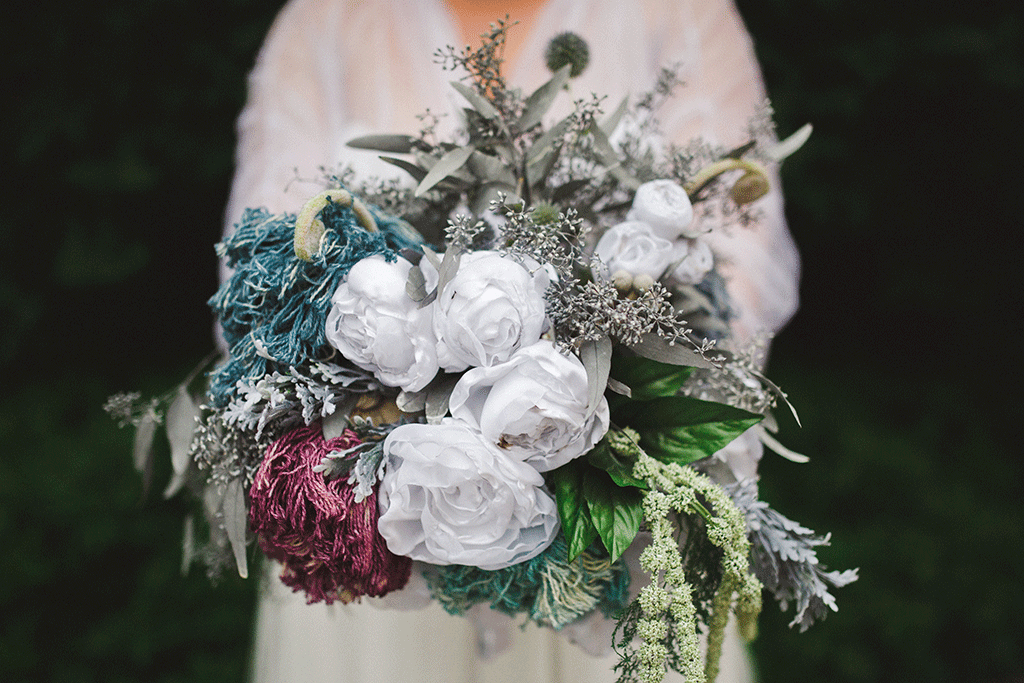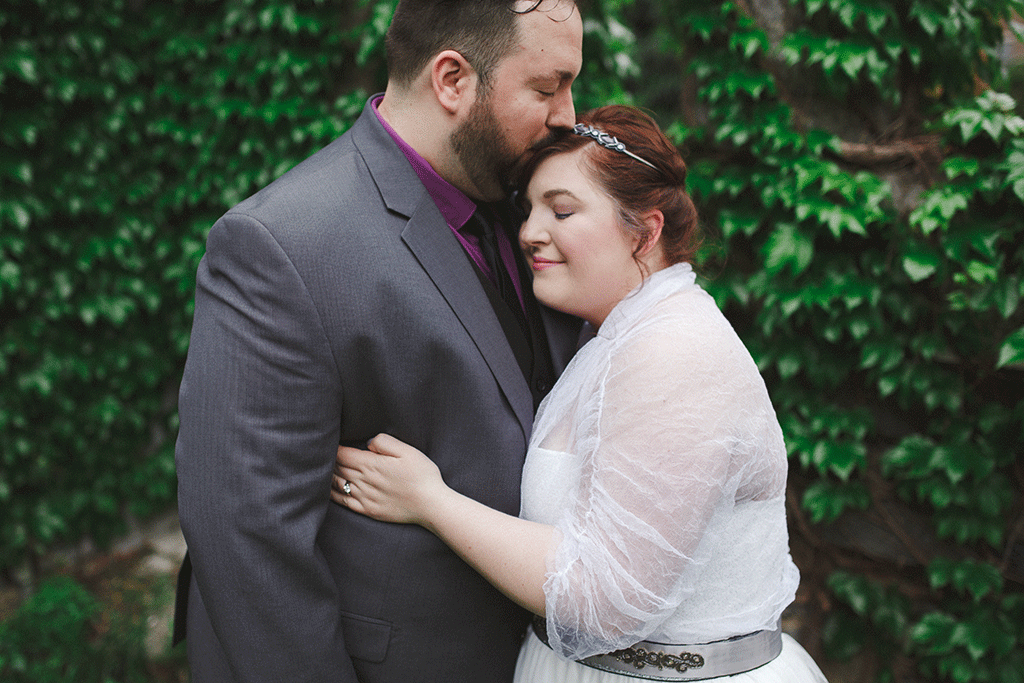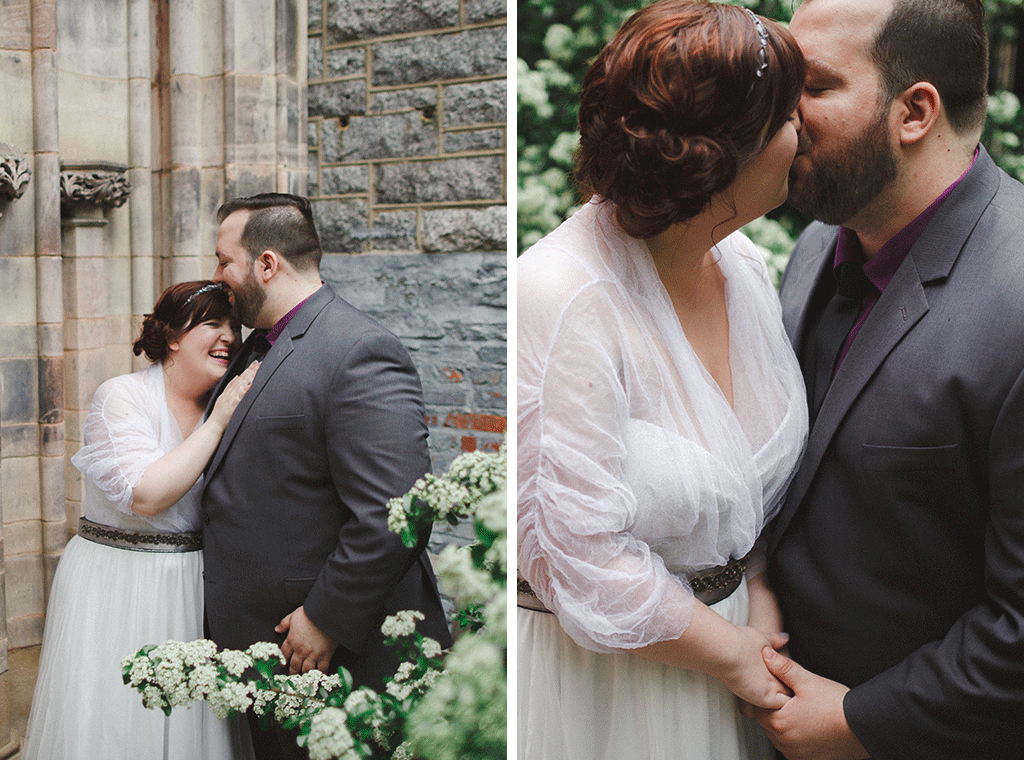 Janelle Fike and Joshua Hugel had eyes for each other from the start. They met at a pool party when they were just thirteen years old: Joshua was a close friend of Janelle's older brother. After a few years of flirting (and many eye-rolls from Janelle's brother) the two finally started dating. But as high school came to an end, they went their separate ways.
Then, in 2014, after ten years apart Janelle moved back to DC from overseas. She and Joshua decided on a casual catch-up that turned into a very romantic date at Bohemian Caverns. They followed it up with a day-long date in which Janelle took Joshua to all her favorite places in DC: her favorite bookstore, the neighborhood walks she loved, her most treasured nooks in the Smithsonian. They ended with dinner at Jose Andres' Jaleo.
"It was on that date that I realized I could spend the rest of my life with this guy," explains Janelle.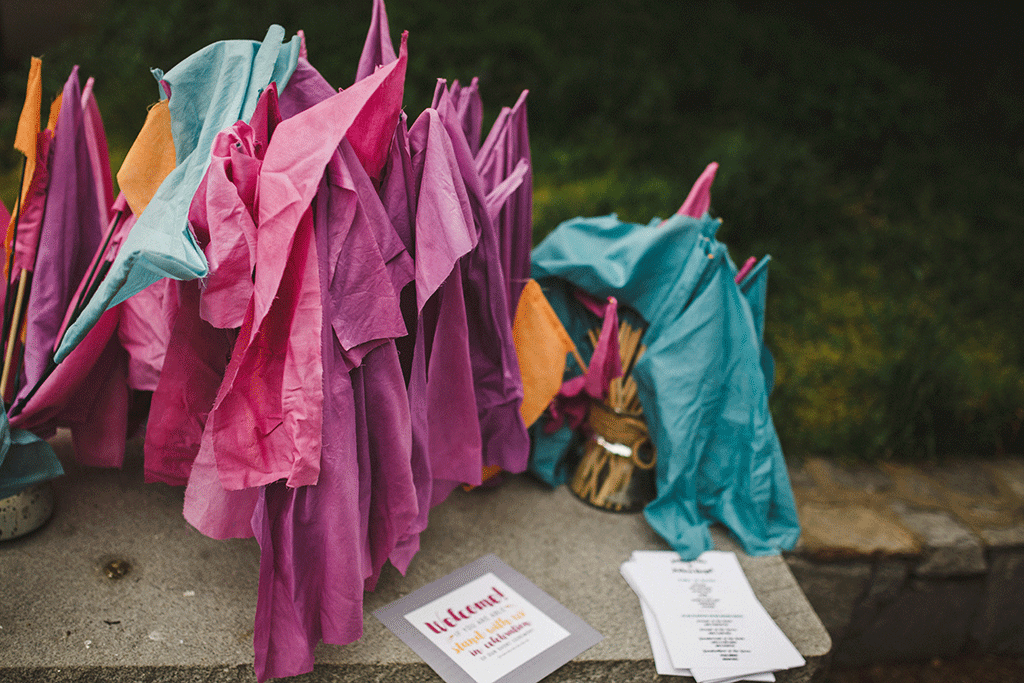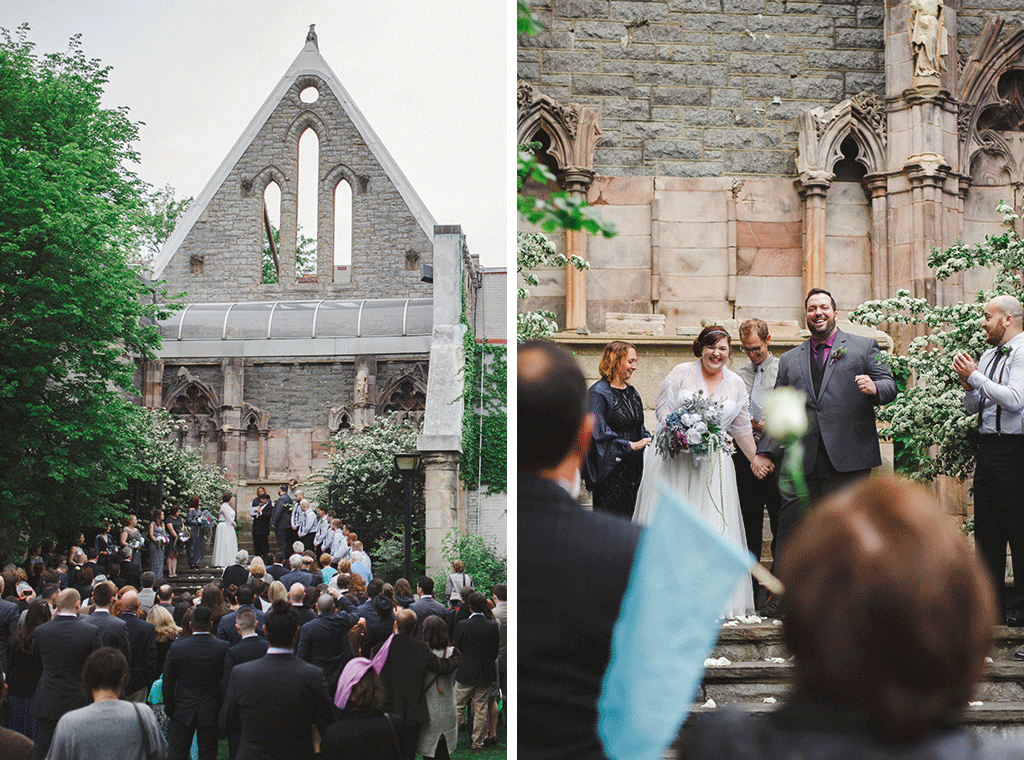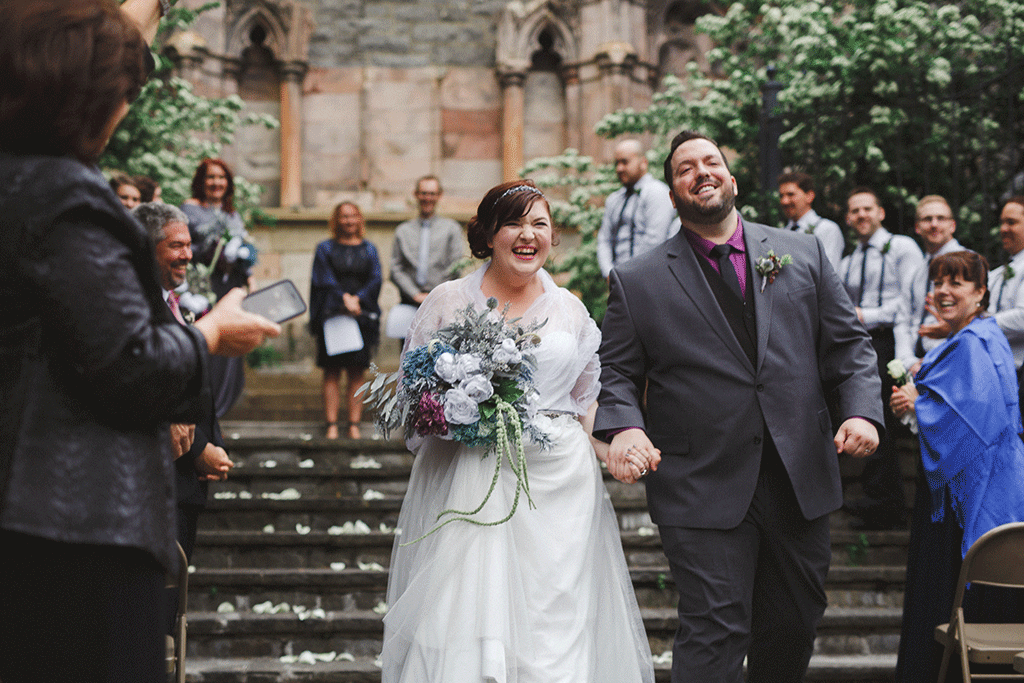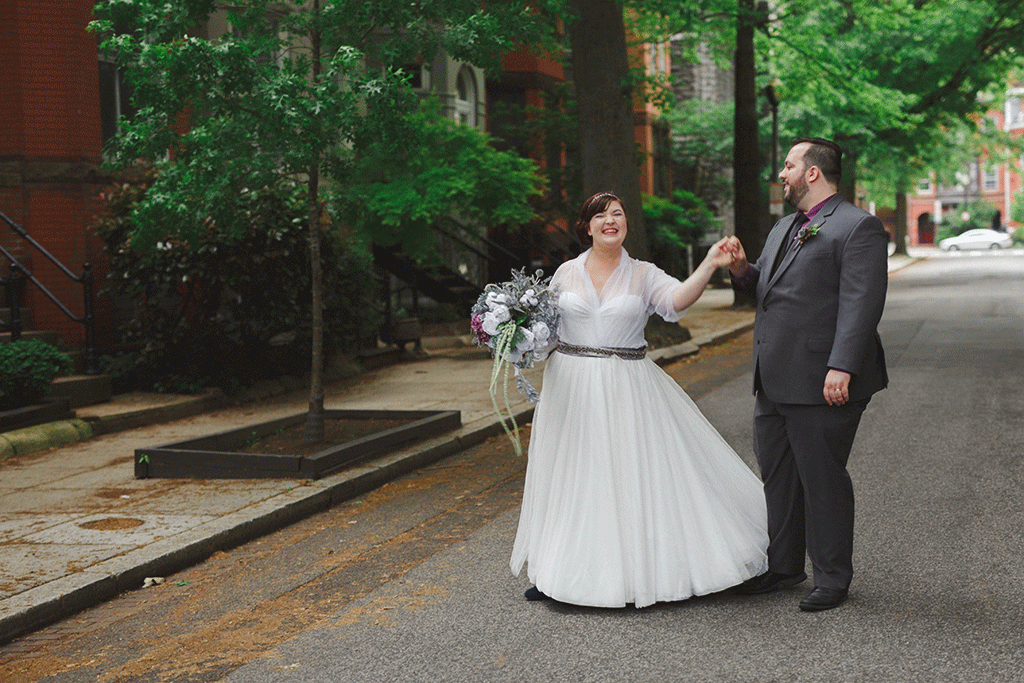 Two years later, Joshua took Janelle on a date that mimicked that day, with a walk down from the National Portrait Gallery to Jaleo in Chinatown. It took Janelle a while before she realized what was happening. "On that walk he started saying some incredibly beautiful things about who I am and our relationship…but I still couldn't put two and two together until he was on one knee in the middle of the street."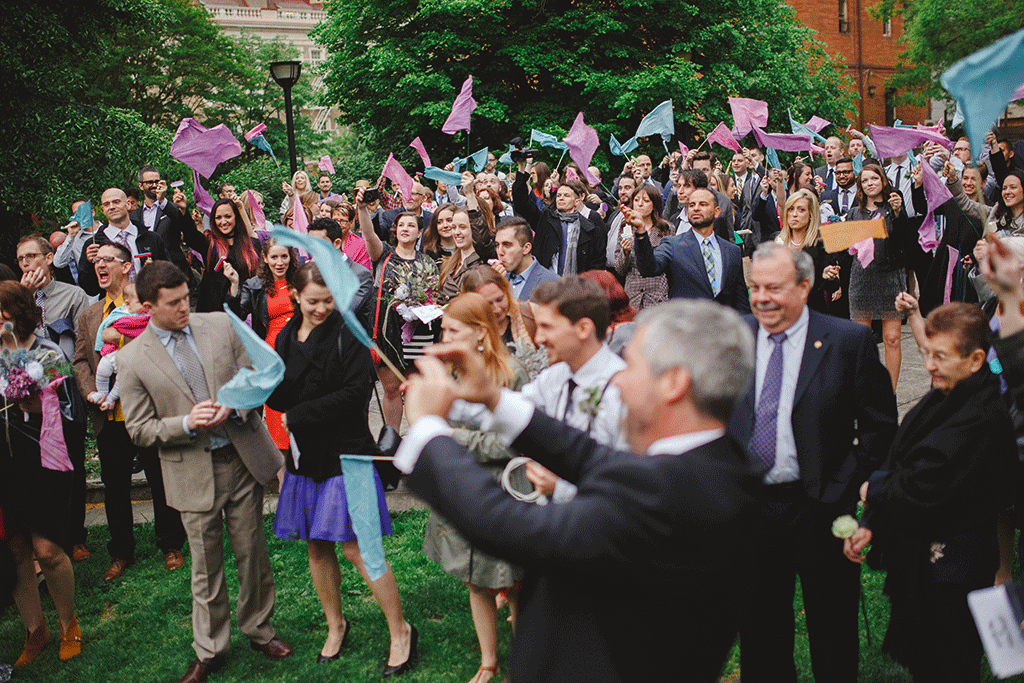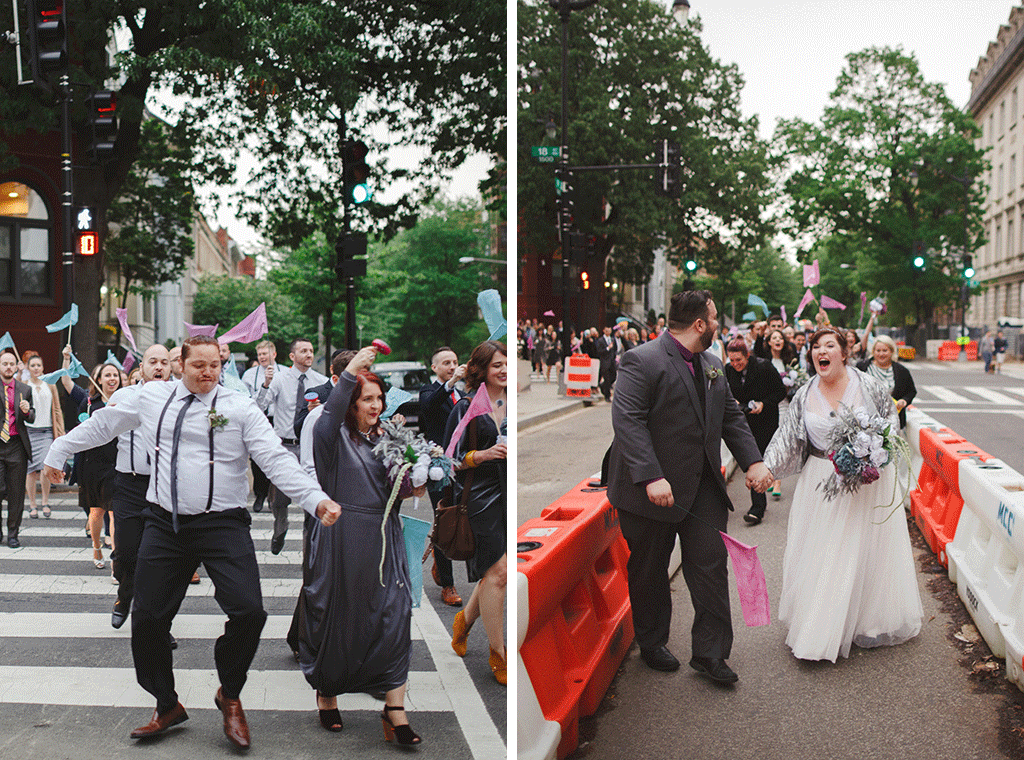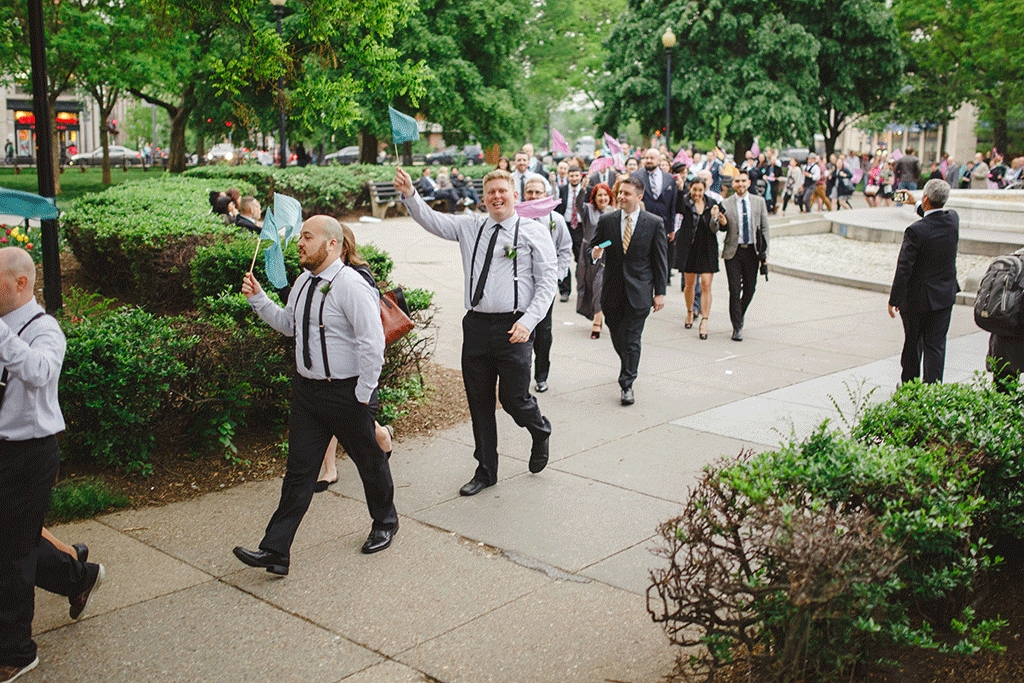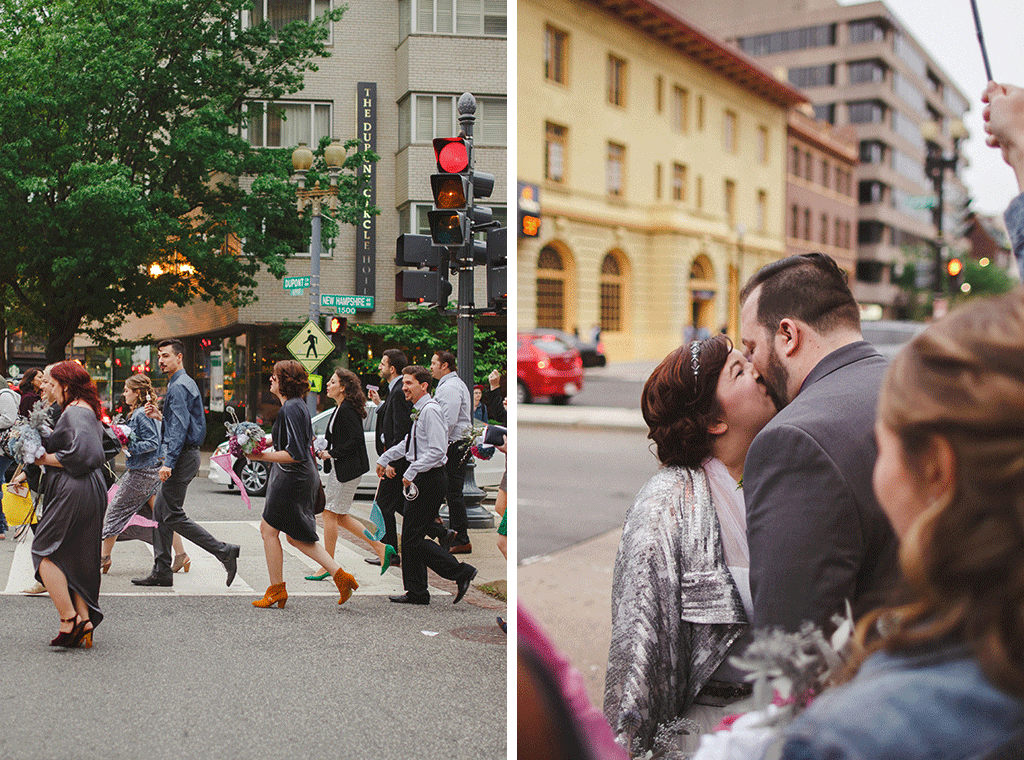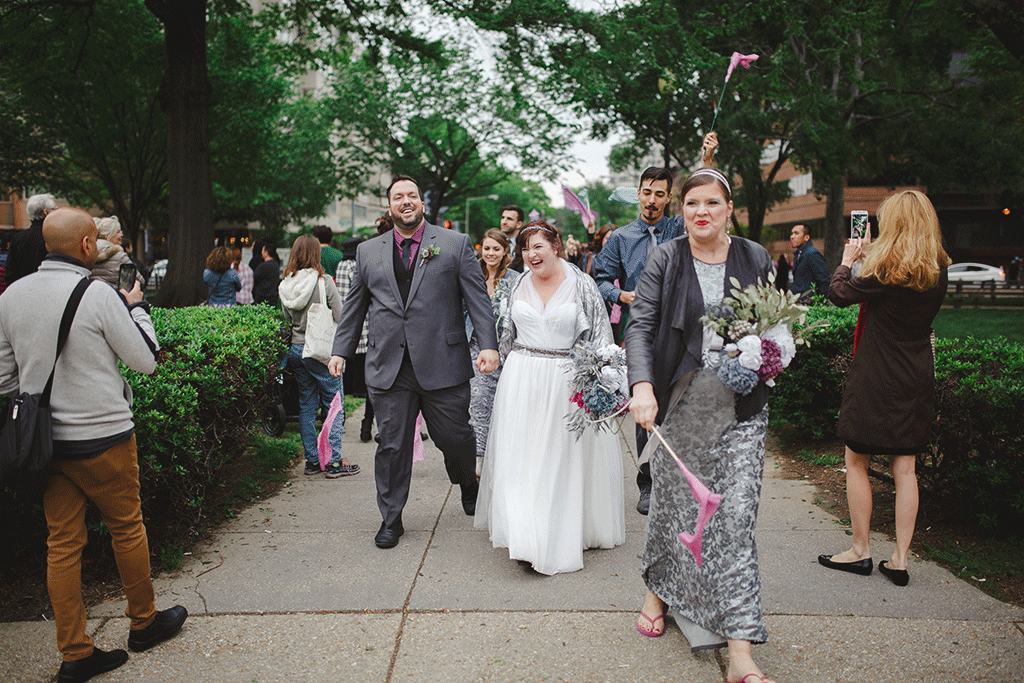 The couple had a whirlwind engagement, setting their wedding date for just four months later. They were also on a strict budget. In order to make everything they wanted work, they decided to go DIY. From the invitations to the wedding cake, flowers, and decor, everything was achieved thanks to a group effort from friends and family (including many a crafty wine night, according to Janelle). After Janelle tried on, as she describes it "every dress in the Northern Virginia area," her mother volunteered to hand sew her wedding dress, and even her bridal bouquet was a handmade masterpiece of silk flowers and yarn tassels.
Then, just a month before their wedding, their planned venue fell through. They ended up finding ceremony and reception locations they liked just in time, but there was one hitch: the locations were a few blocks away from one another, and they hadn't planned for transportation. They came up with an ingenious solution. All 200 guests would follow them on a procession-style parade from the ceremony to the reception, cutting through Dupont Circle.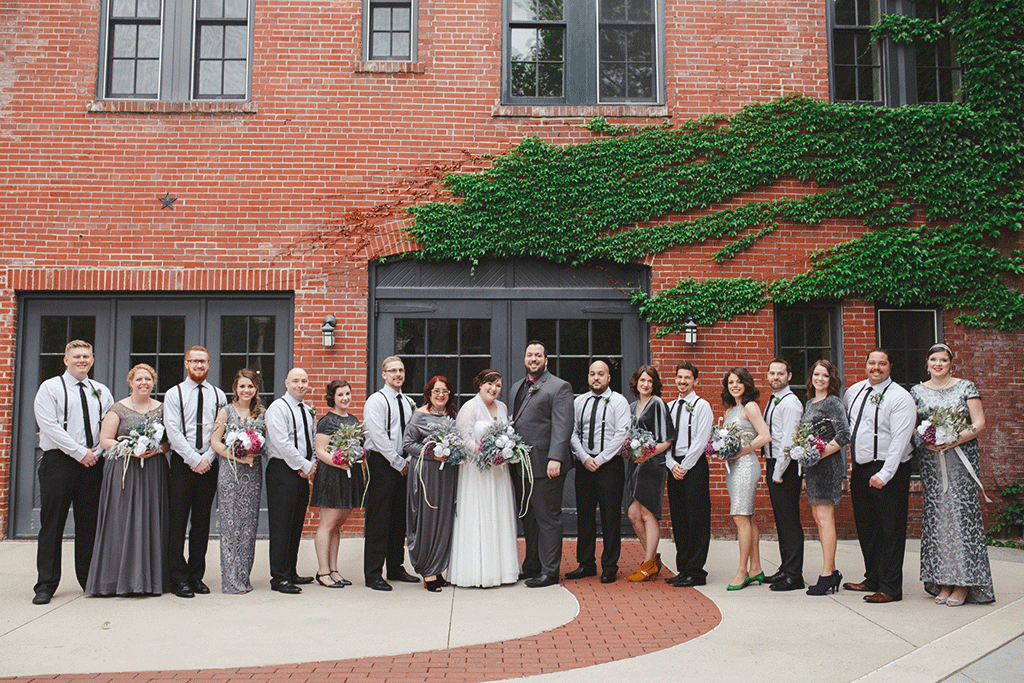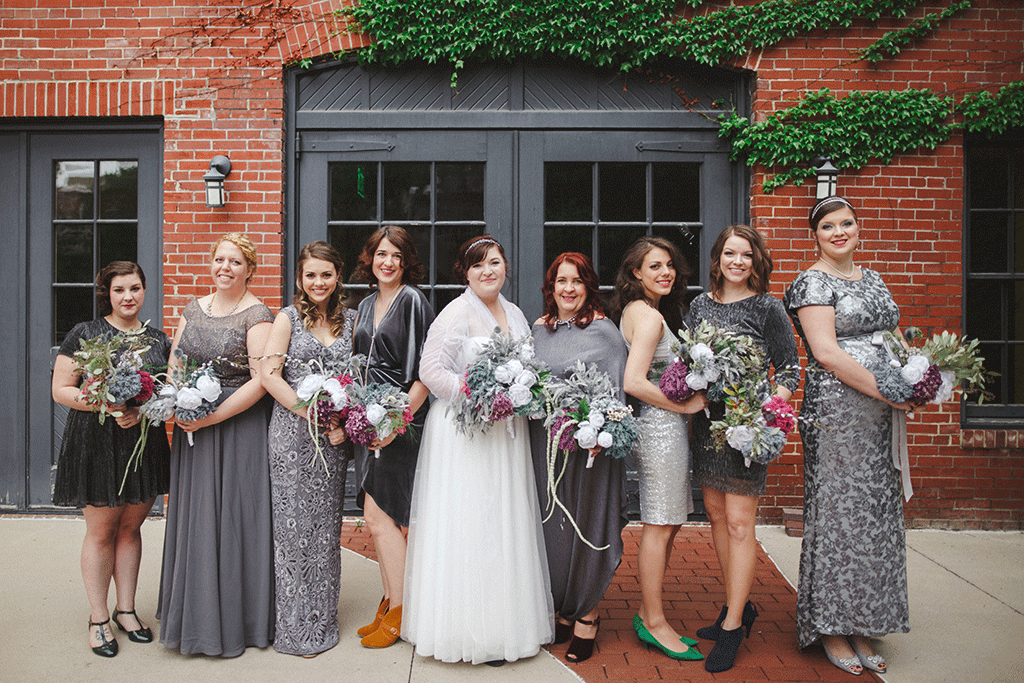 When their wedding day arrived, Joshua and Janelle were married in a park built on the ruins of Teddy Roosevelt's family church, by St. Thomas' Parish, tucked in a quiet corner behind bustling Dupont Circle. After the couple exchanged vows, they led their crowd to the reception three blocks away at Epic Yoga. The crowd carried 100 hand-dyed flags in jewel tones as well as dollar store noisemakers, and as the procession made their way through the busy intersection cars stopped to honk and strangers cheered and took photos.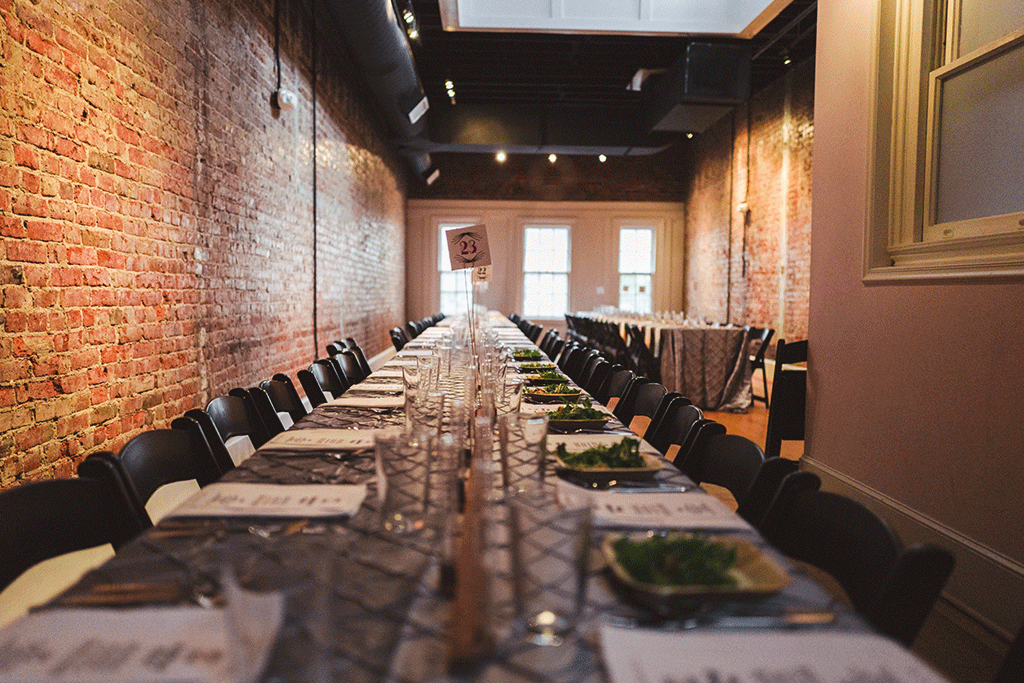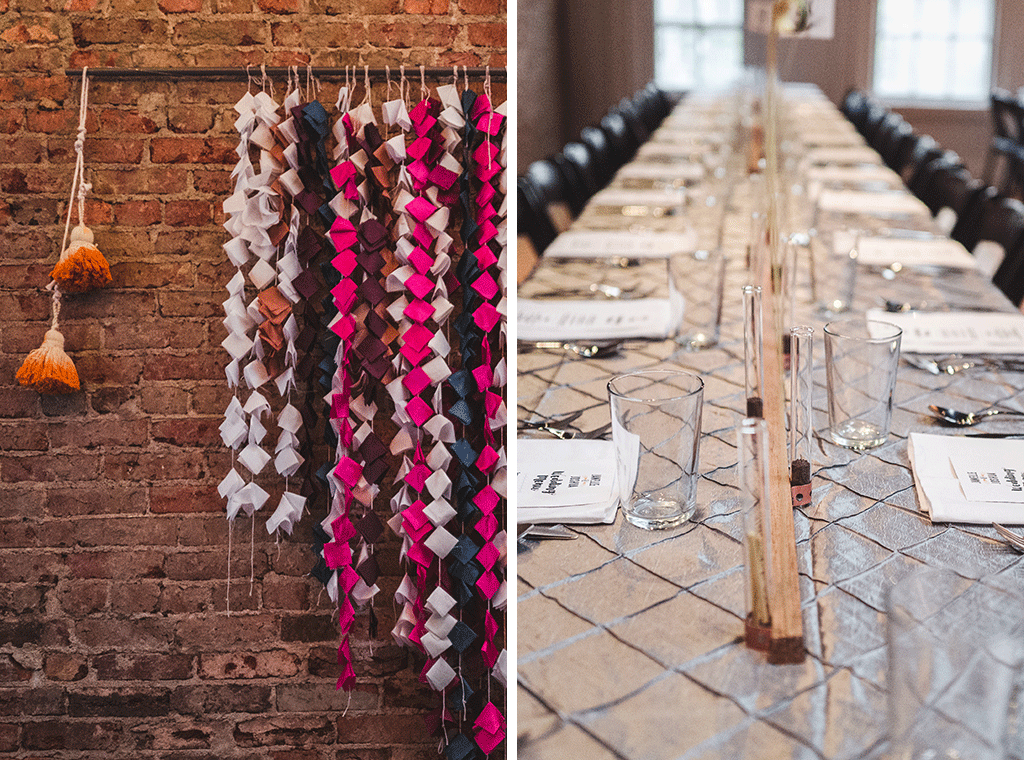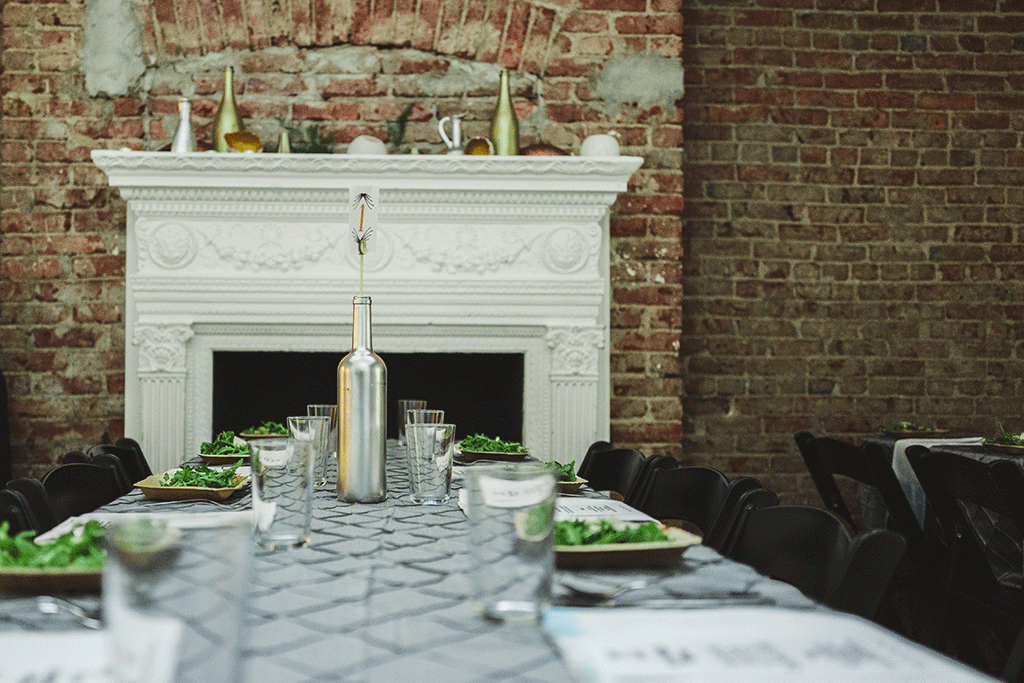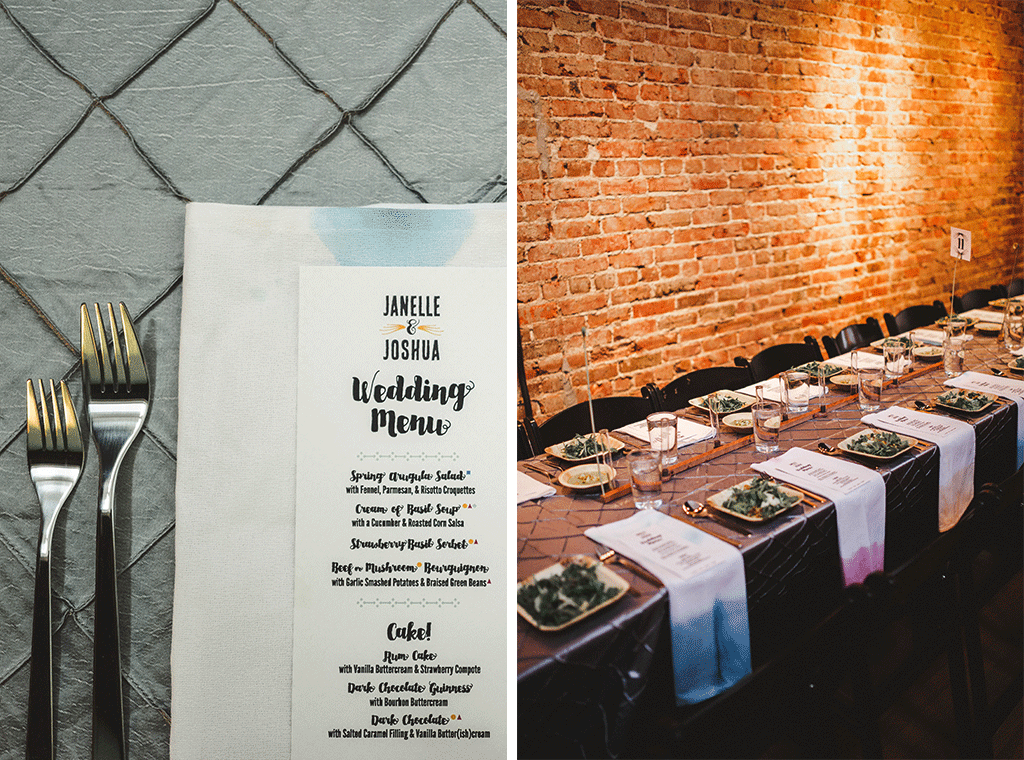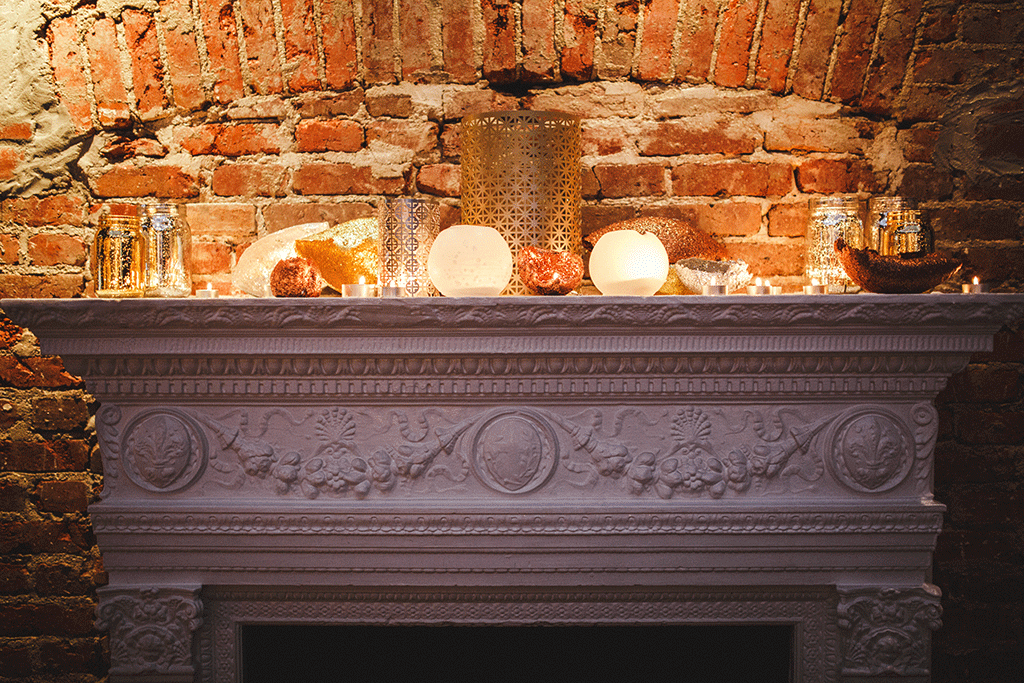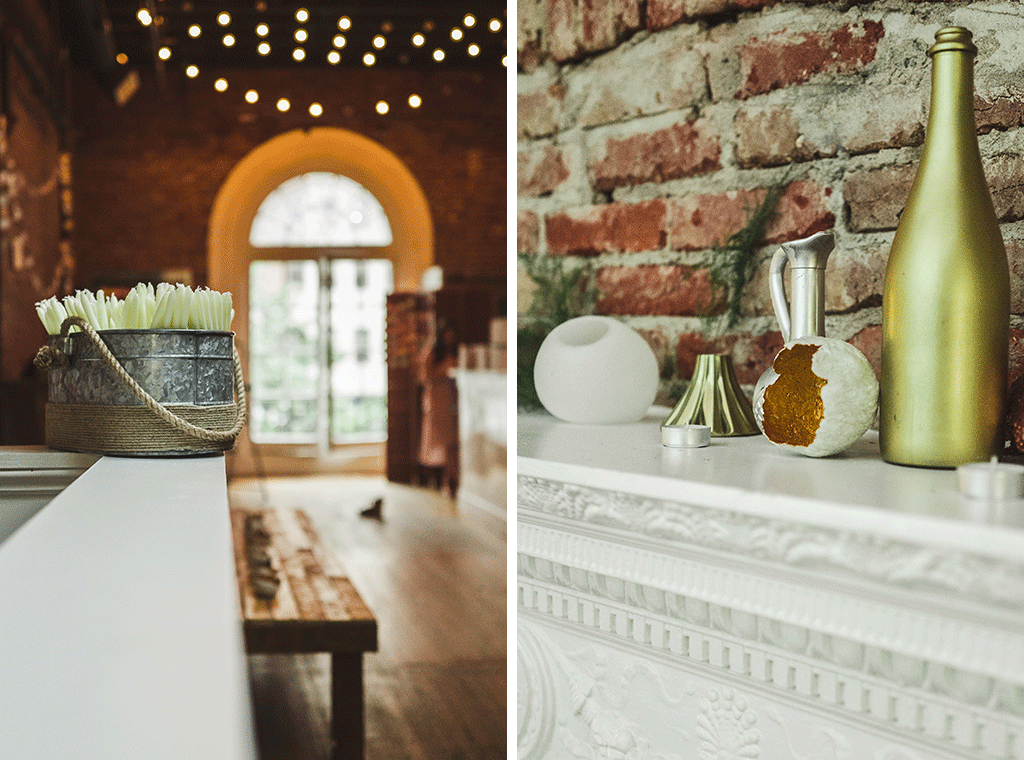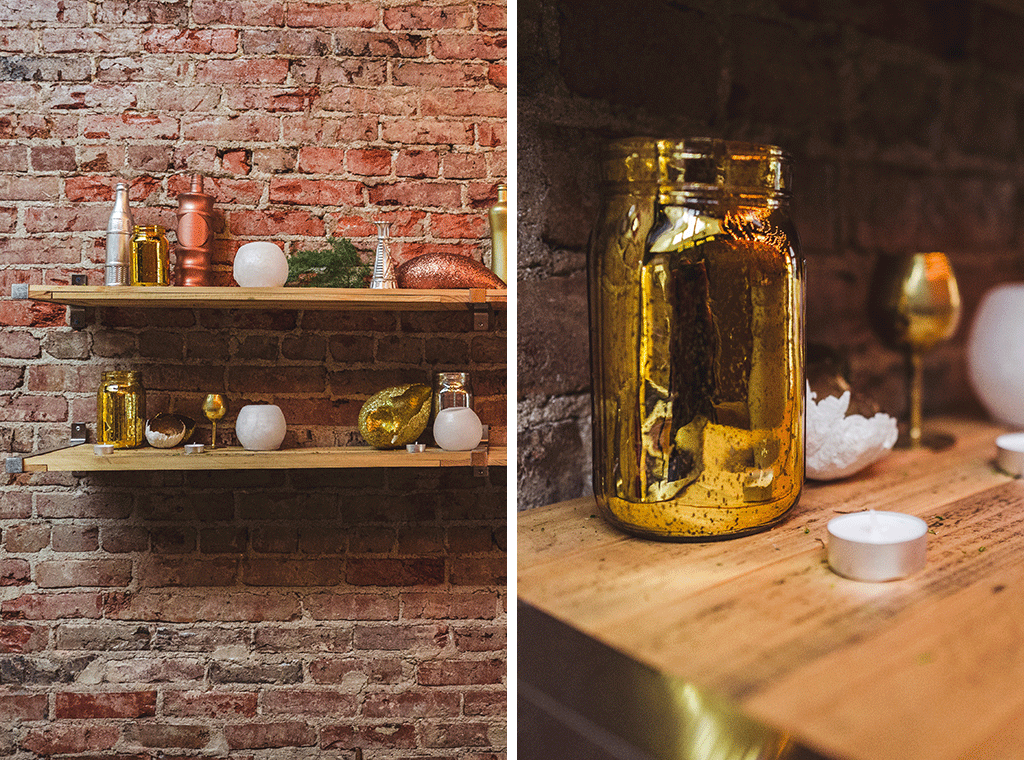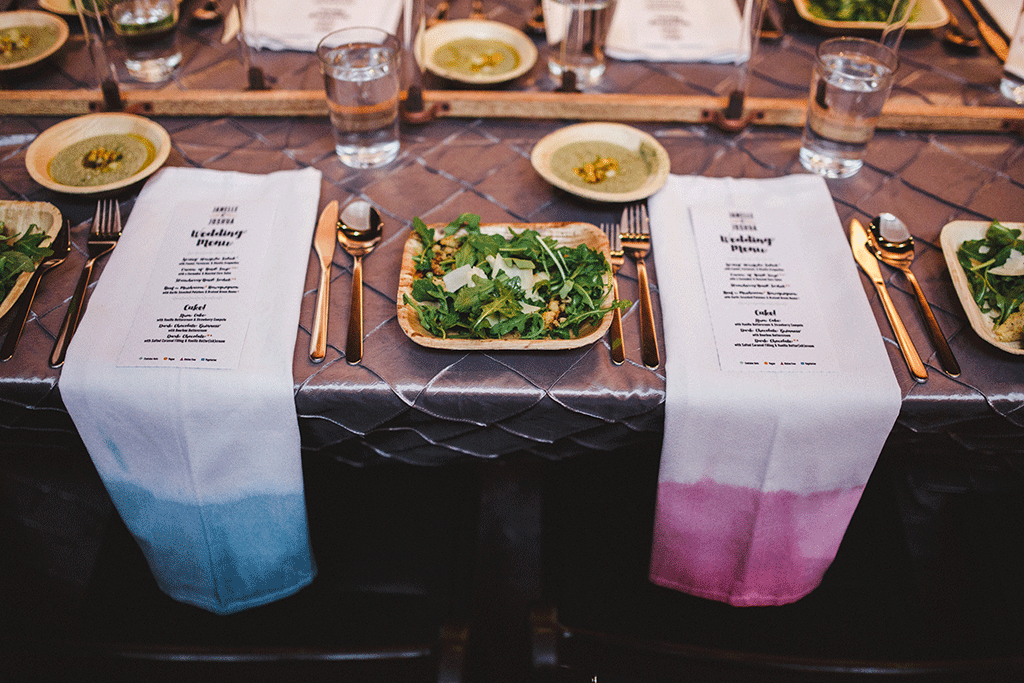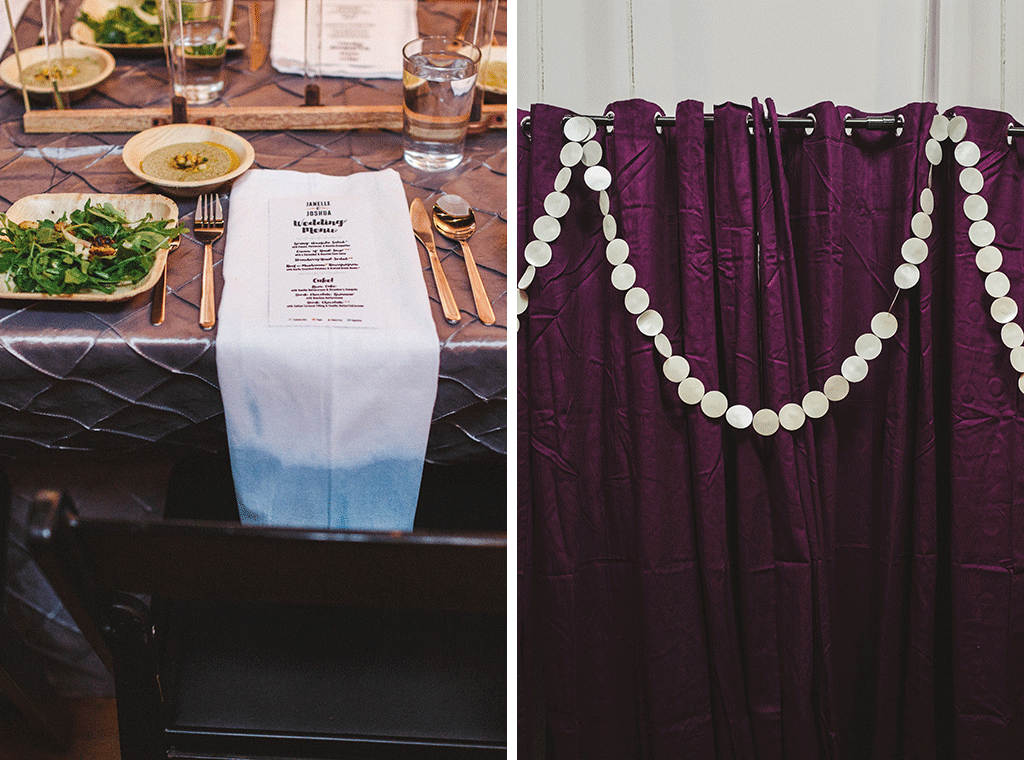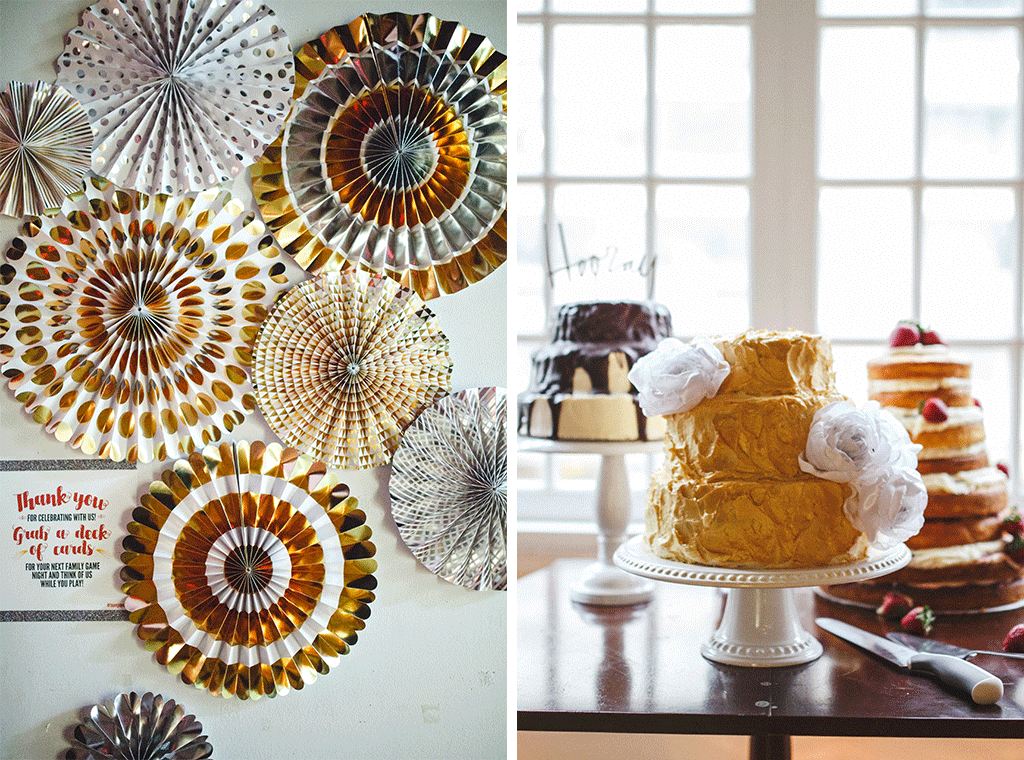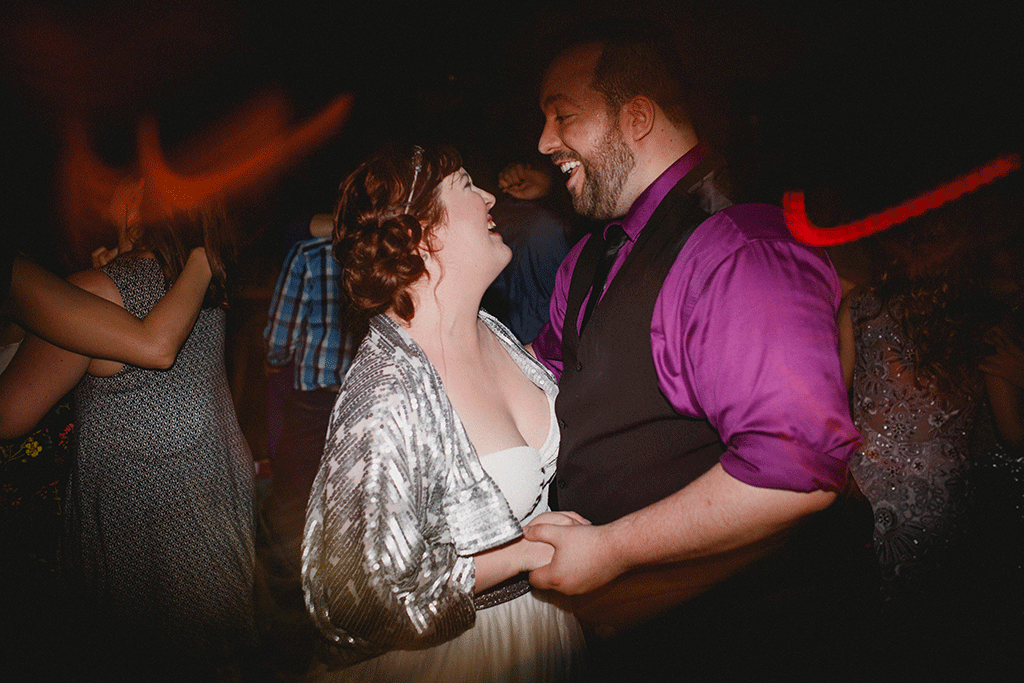 Afterwards, the party enjoyed an intimate sit down meal over candlelight, finishing on a sweet note with three homemade cakes: a dark chocolate Guinness cake with bourbon buttercream, a vanilla bean cake with strawberry compote and champagne buttercream, and a vegan dark chocolate cake with salted caramel and vanilla buttercream.
VENDORS
Photographer: Valerie Demo Photography | Wedding Venue: St. Thomas' Parish | Reception Venue: Epic Yoga DC | Event Coordinator: Hannah Marsh of Piccadilly Creative | Bride's Gown: Handmade | | Groom's Attire: Ralph Lauren from DXL | Catering: Babz Goldman of Babz Goldman Catering | Invitations & Paper Goods: Peregrine Creative