For Lydia Smith and Brent Schrader, Virginia holds a special significance: it is the place where they first fell in love, wandering the historic gardens at Oatlands. Naturally, it only follows that they would hold their classic blue-and-white wedding ceremony at a sprawling Virginia vineyard. Take a look at the resulting images from Sarah Bradshaw Photography below.
Follow B&G on Instagram | Like B&G on Facebook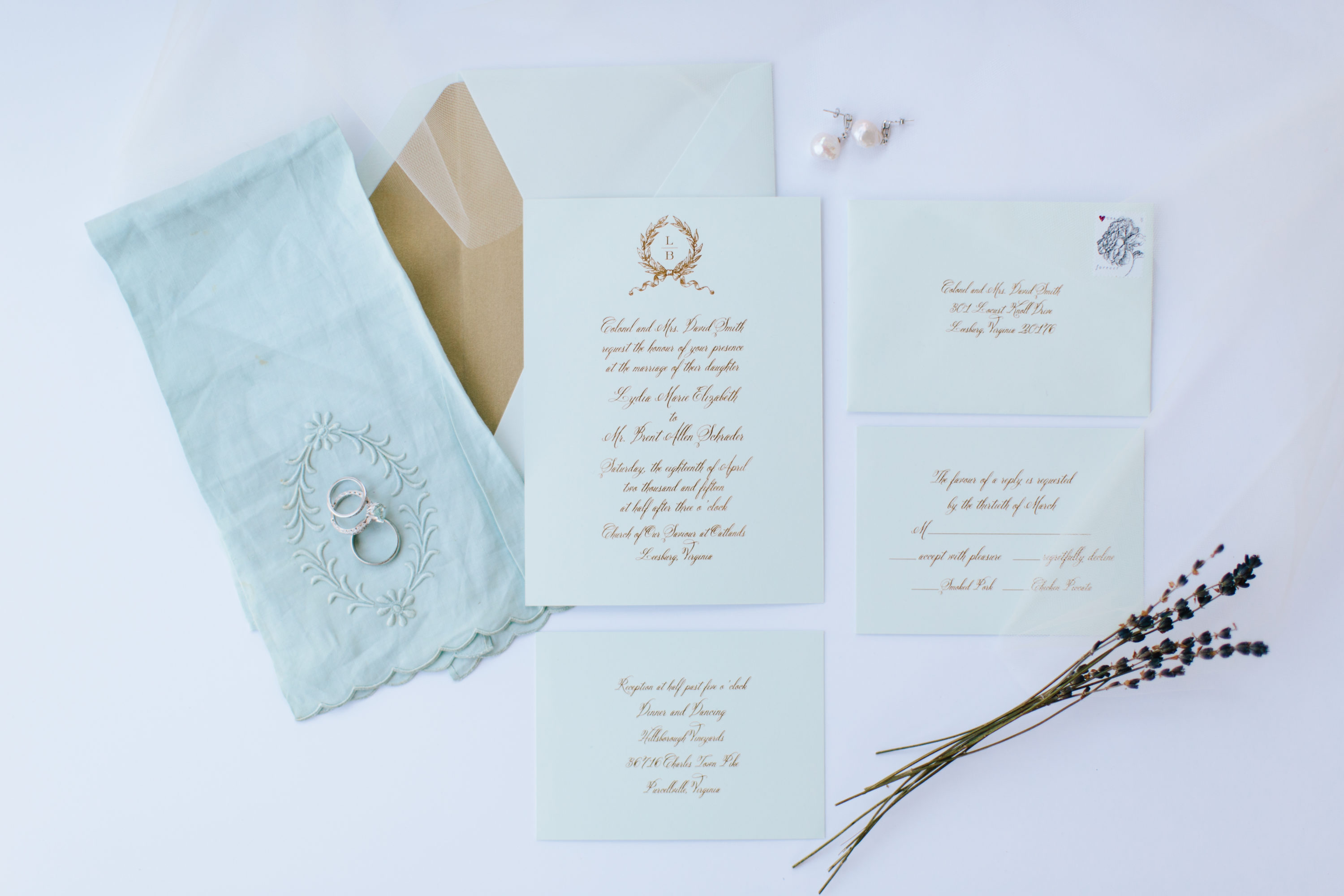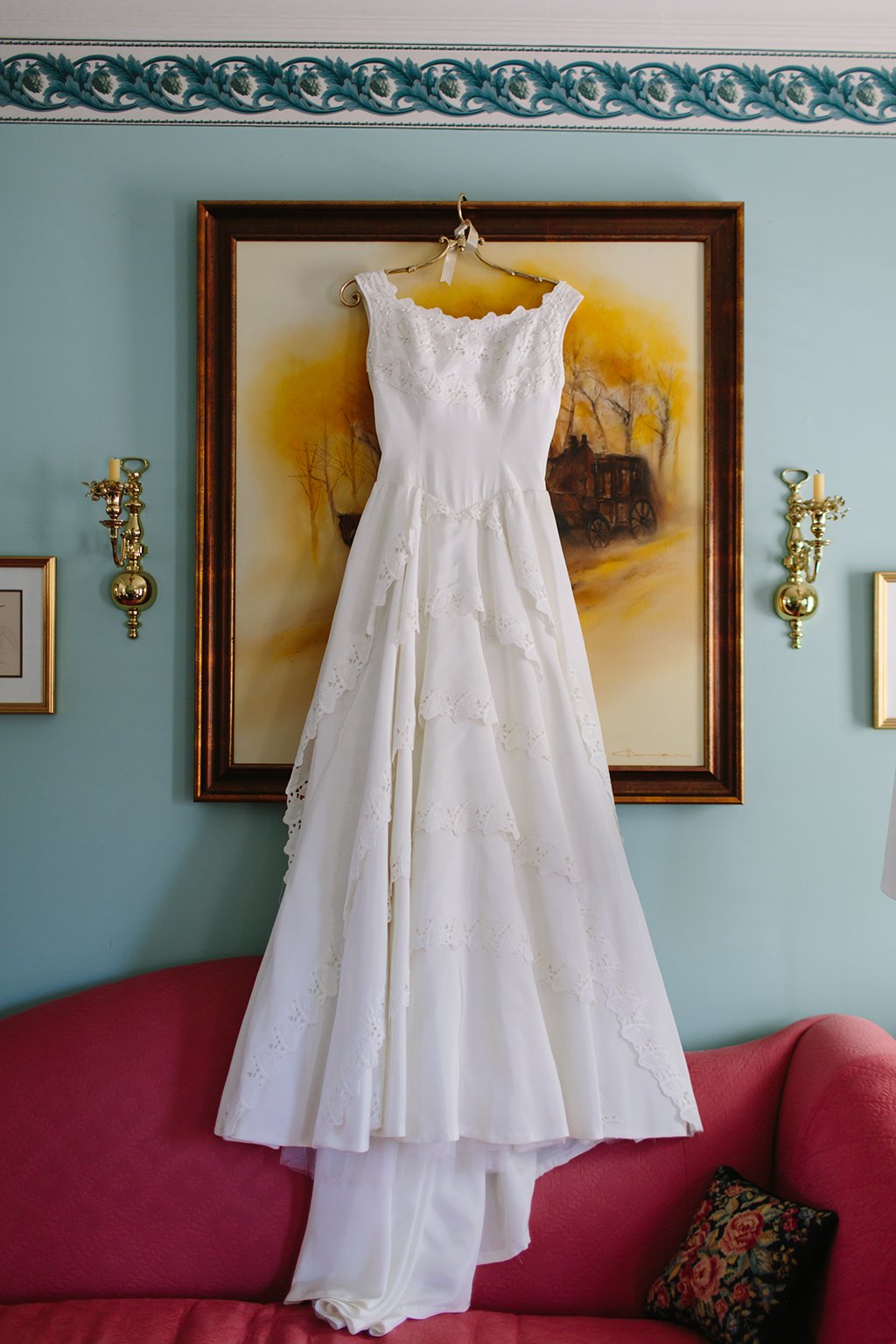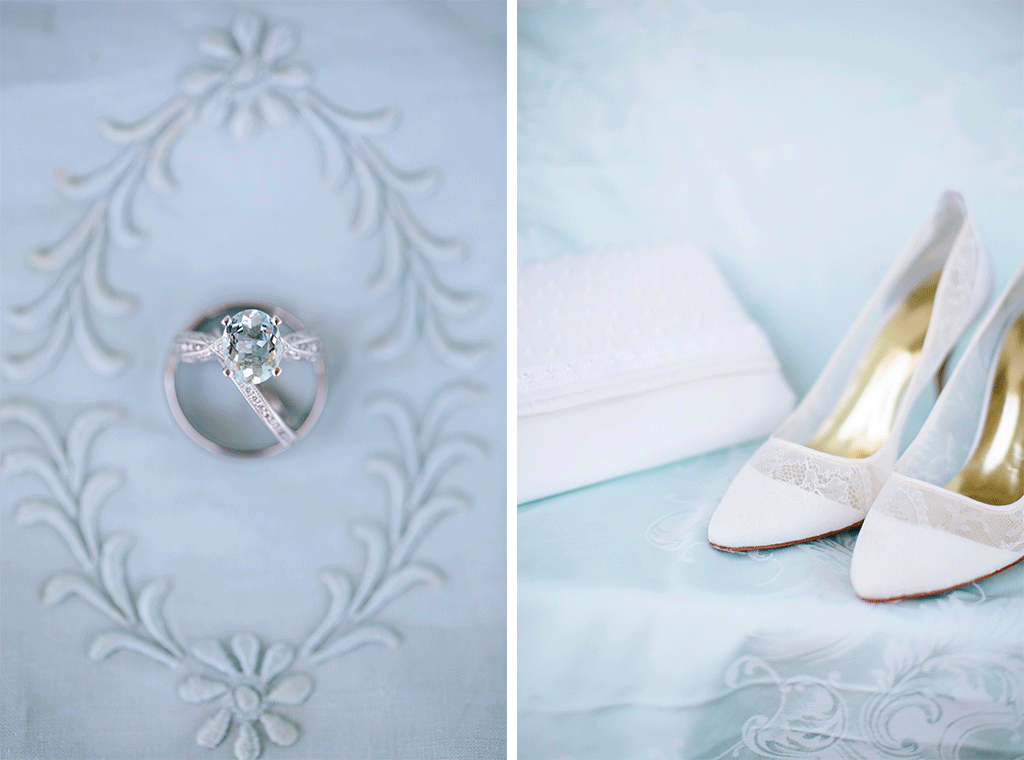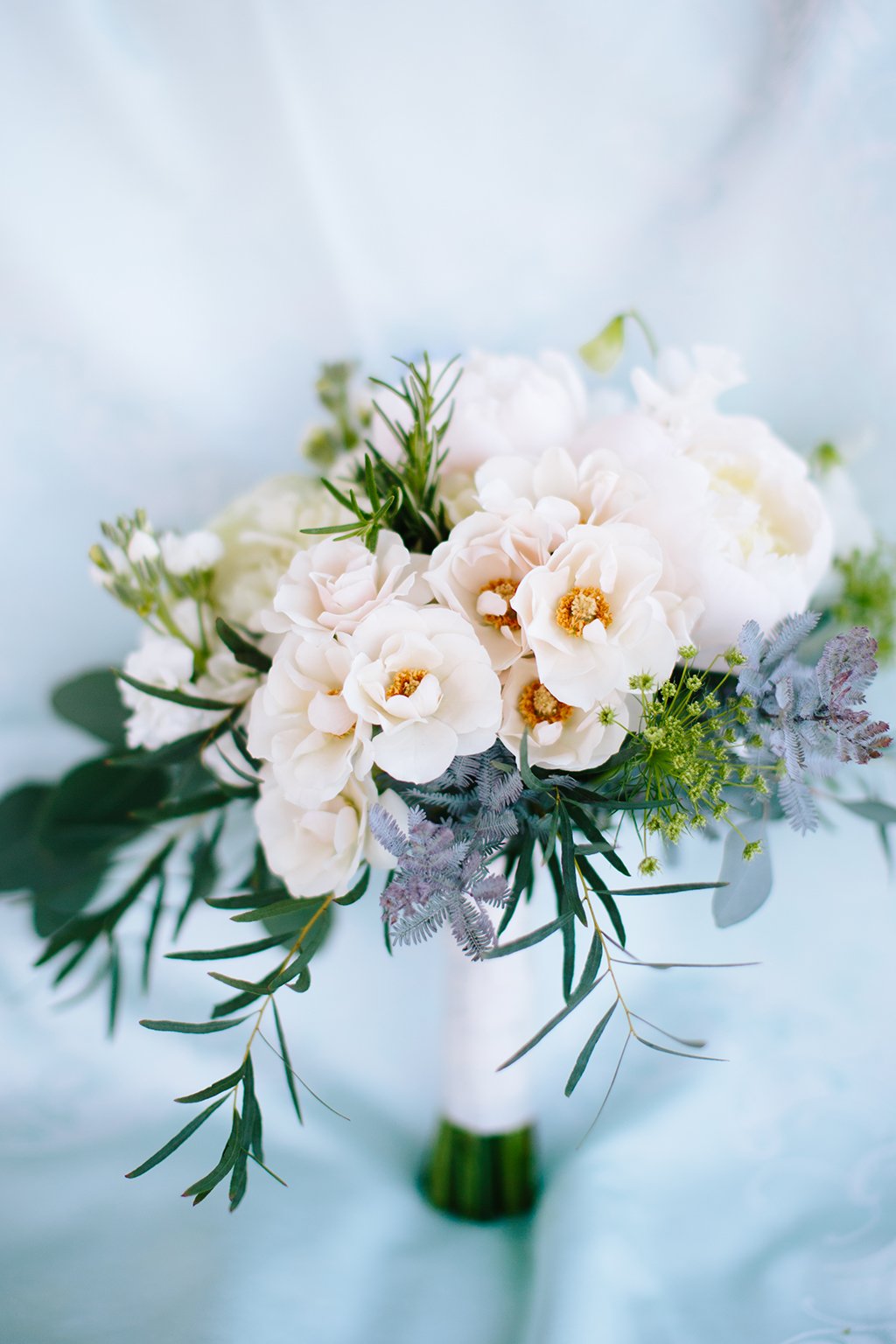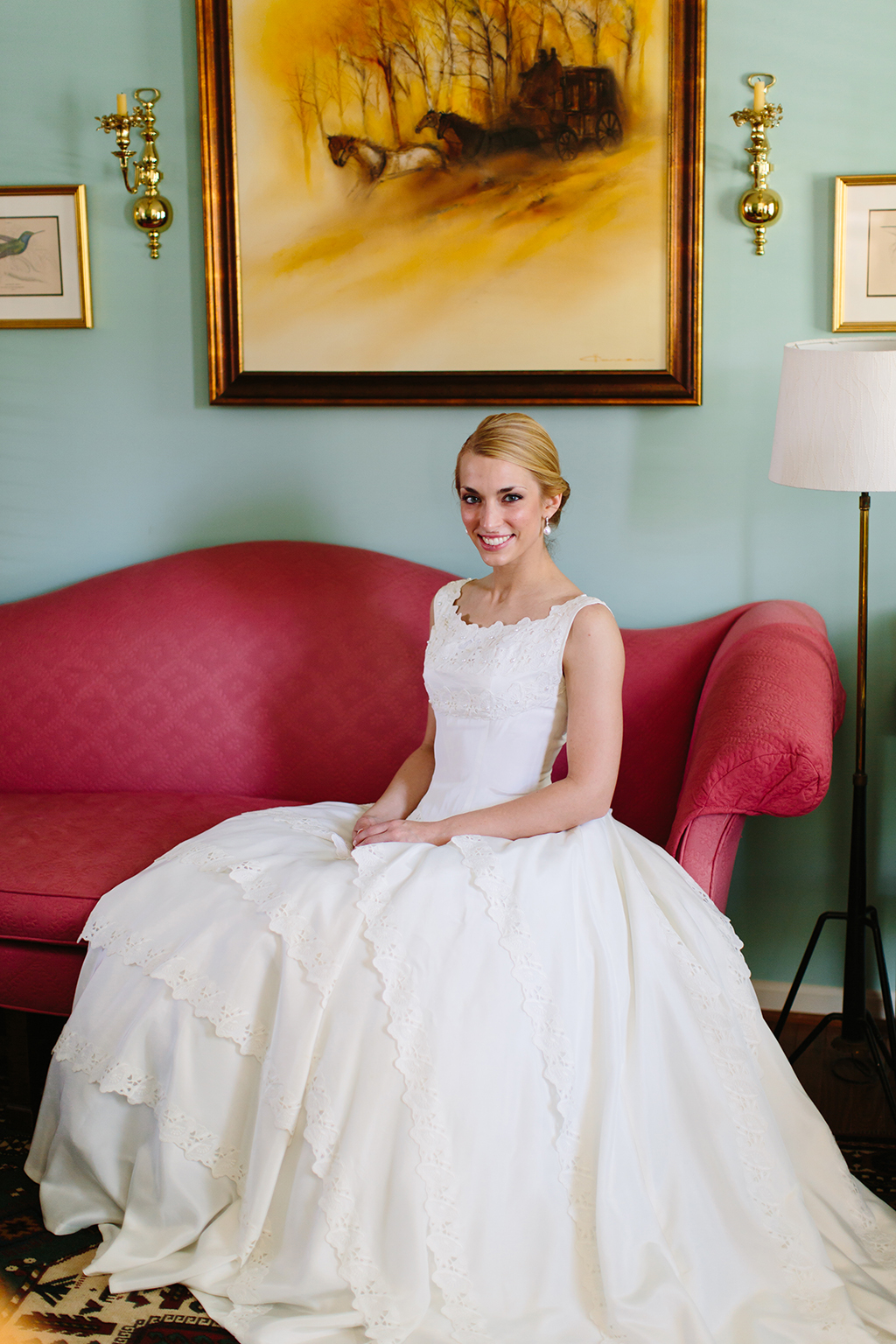 Lydia Smith and Brent Schrader met in college at Drexler University. Brent was an RA and was friend's with Lydia's RA. When the school held a meeting for students interested in Study Abroad, Brent and Lydia's paths crossed. The connection was immediate, "I was instantly a little bashful in front of him, which isn't typical of me," says Lydia, "but I couldn't help it. I was totally taken by him."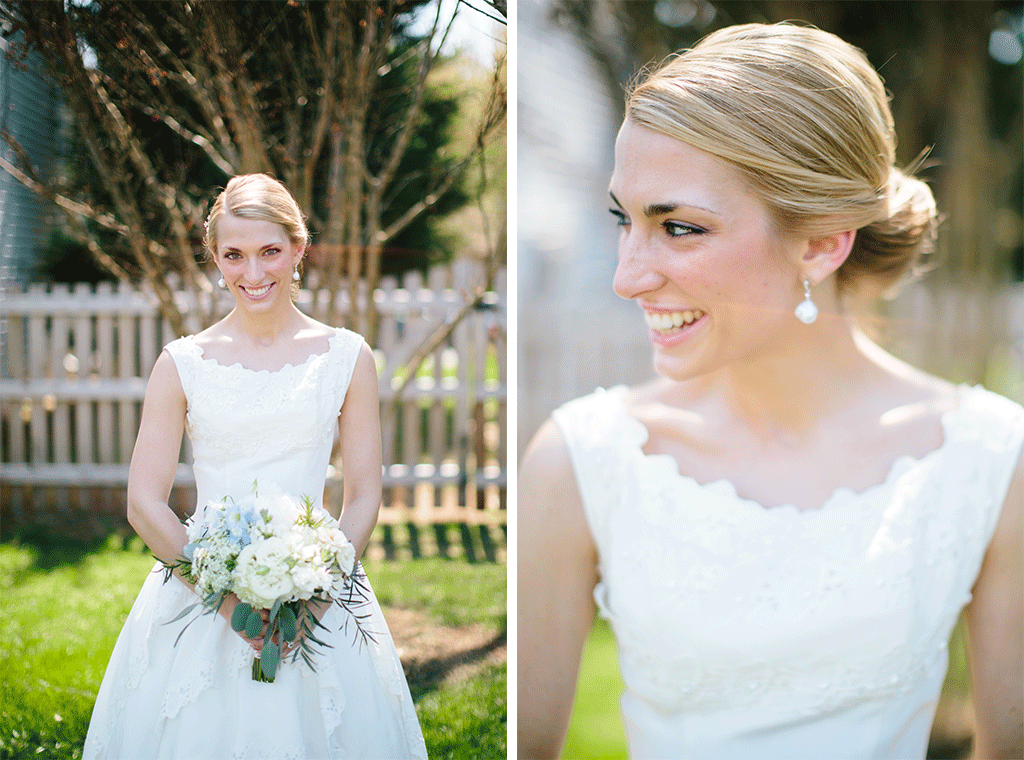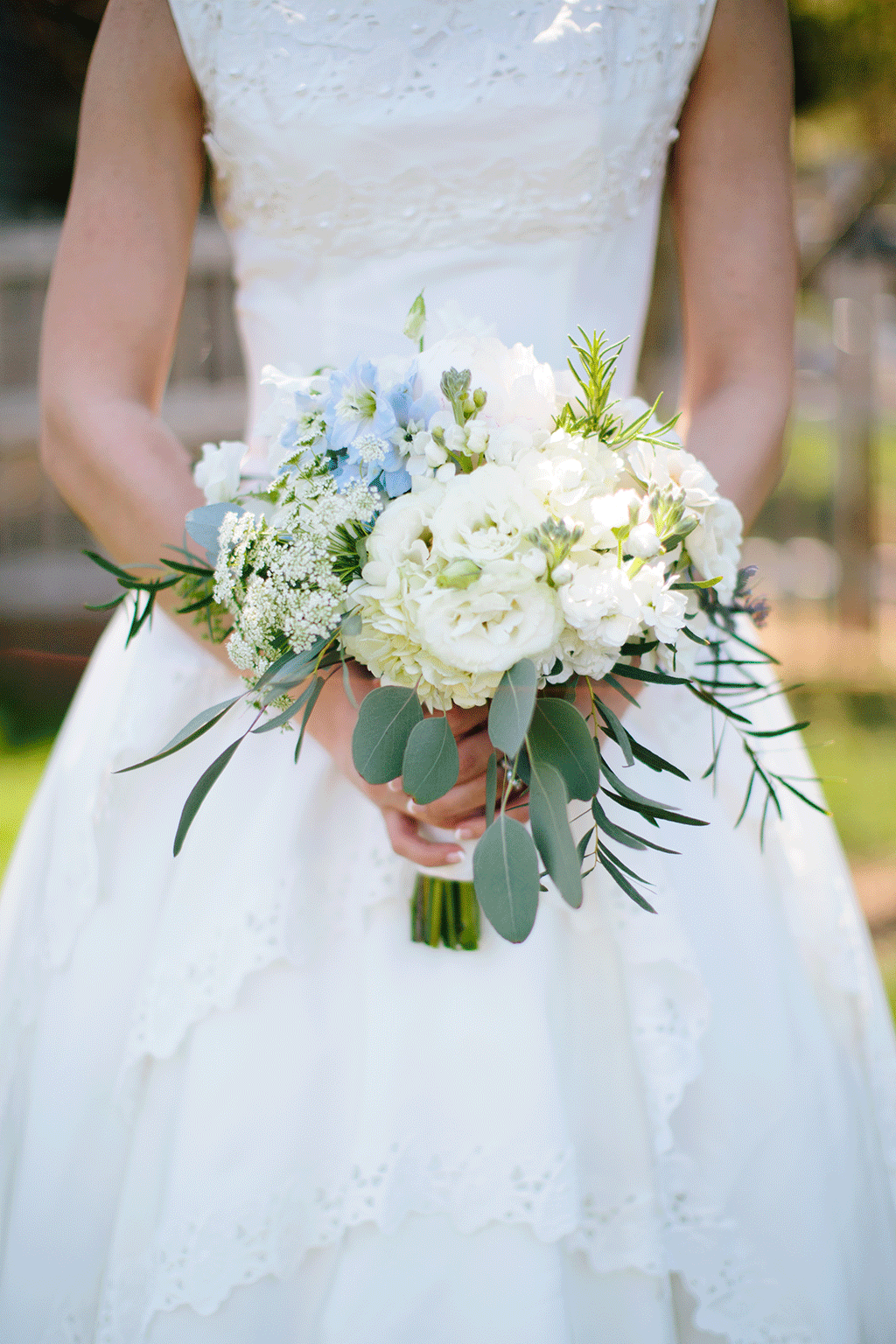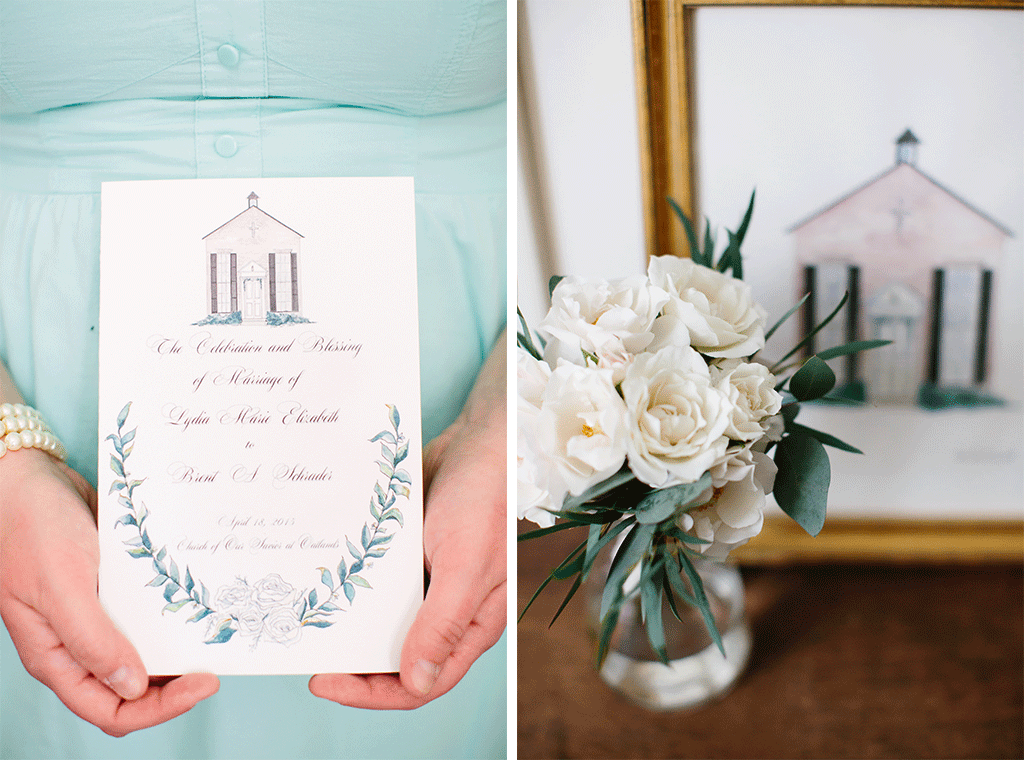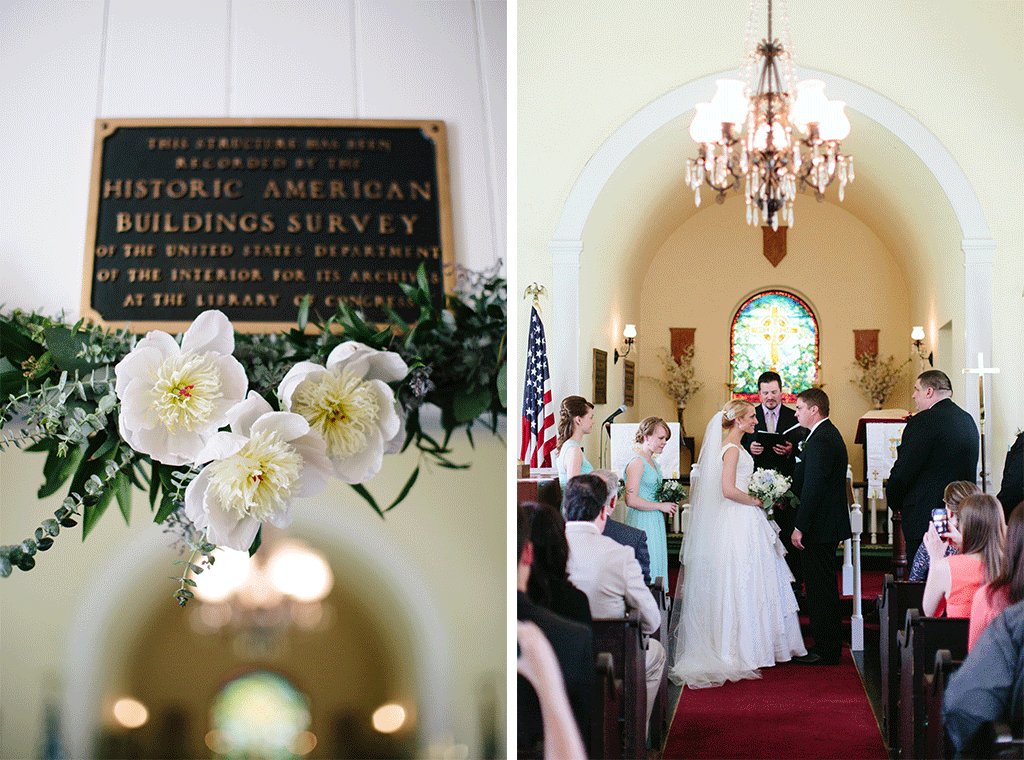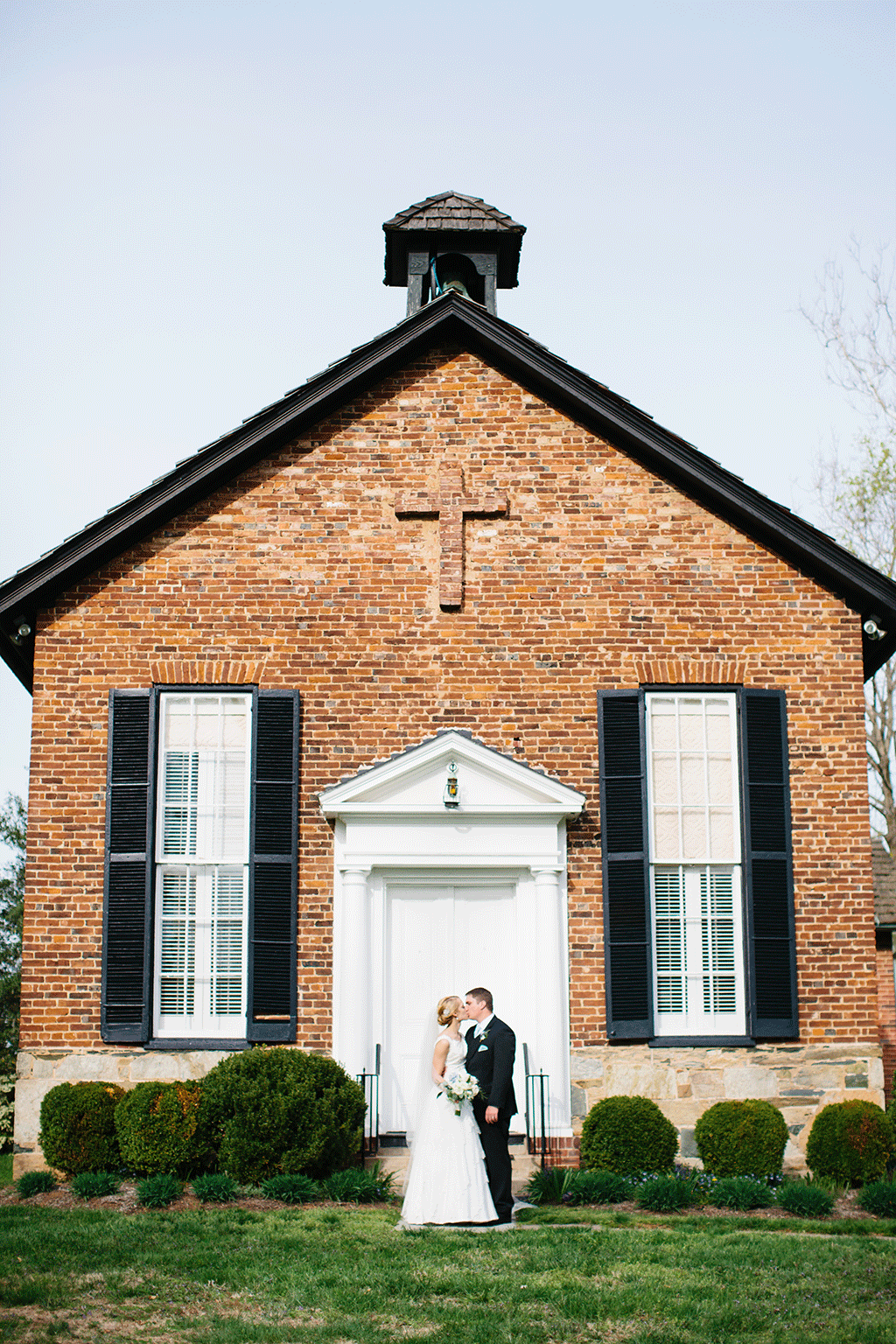 Though Brent and Lydia were clearly interested in one another, Brent was leaving at the end of the semester to start training before leaving on a tour of Iraq with the Marine Corps. Before he left the country, Brent took a long weekend to visit Lydia in Virginia. They took an afternoon to stroll the plantation gardens at Oatlands, a memory that both would reflect on fondly during his time away. As soon as Brent returned from his tour, the couple began dating, even dating long distance while Brent worked in Pittsburgh and Lydia worked in Greenwich, Connecticut.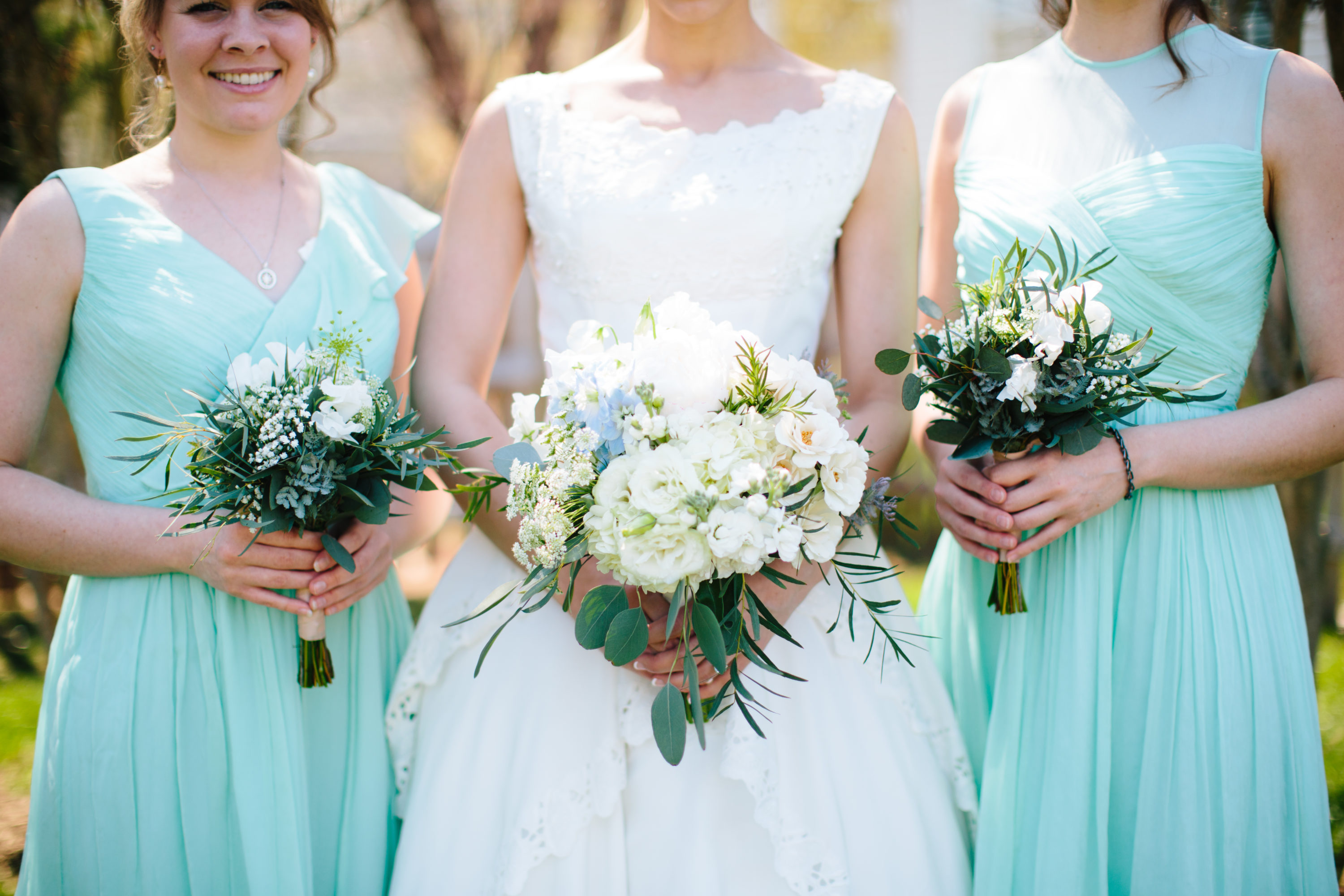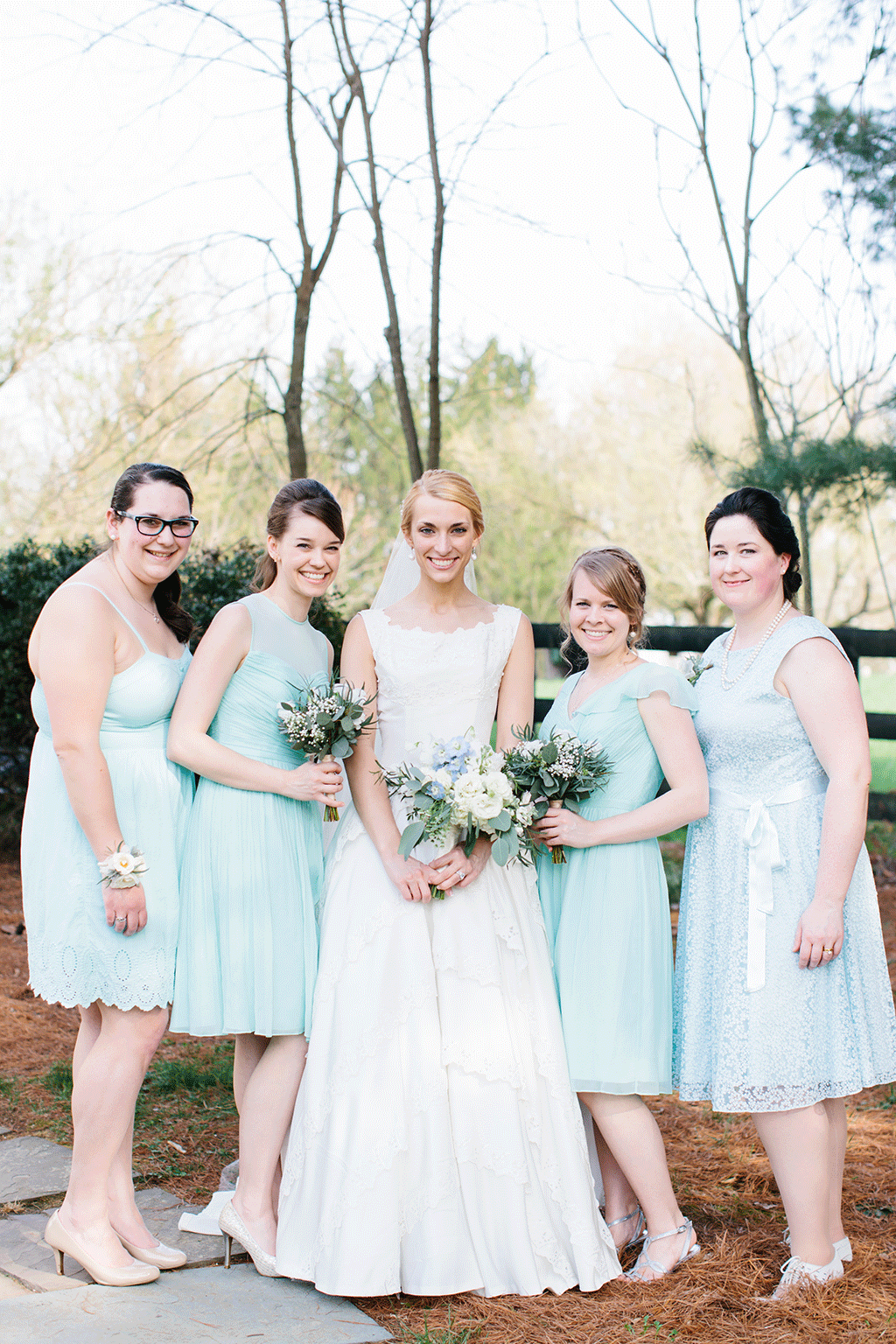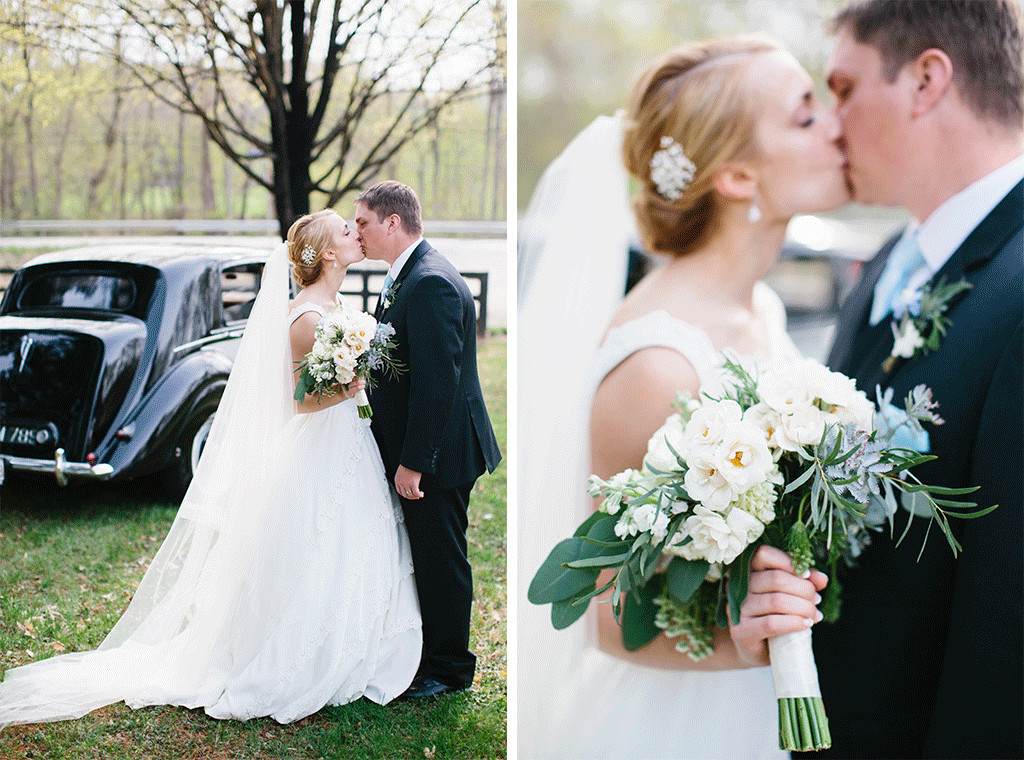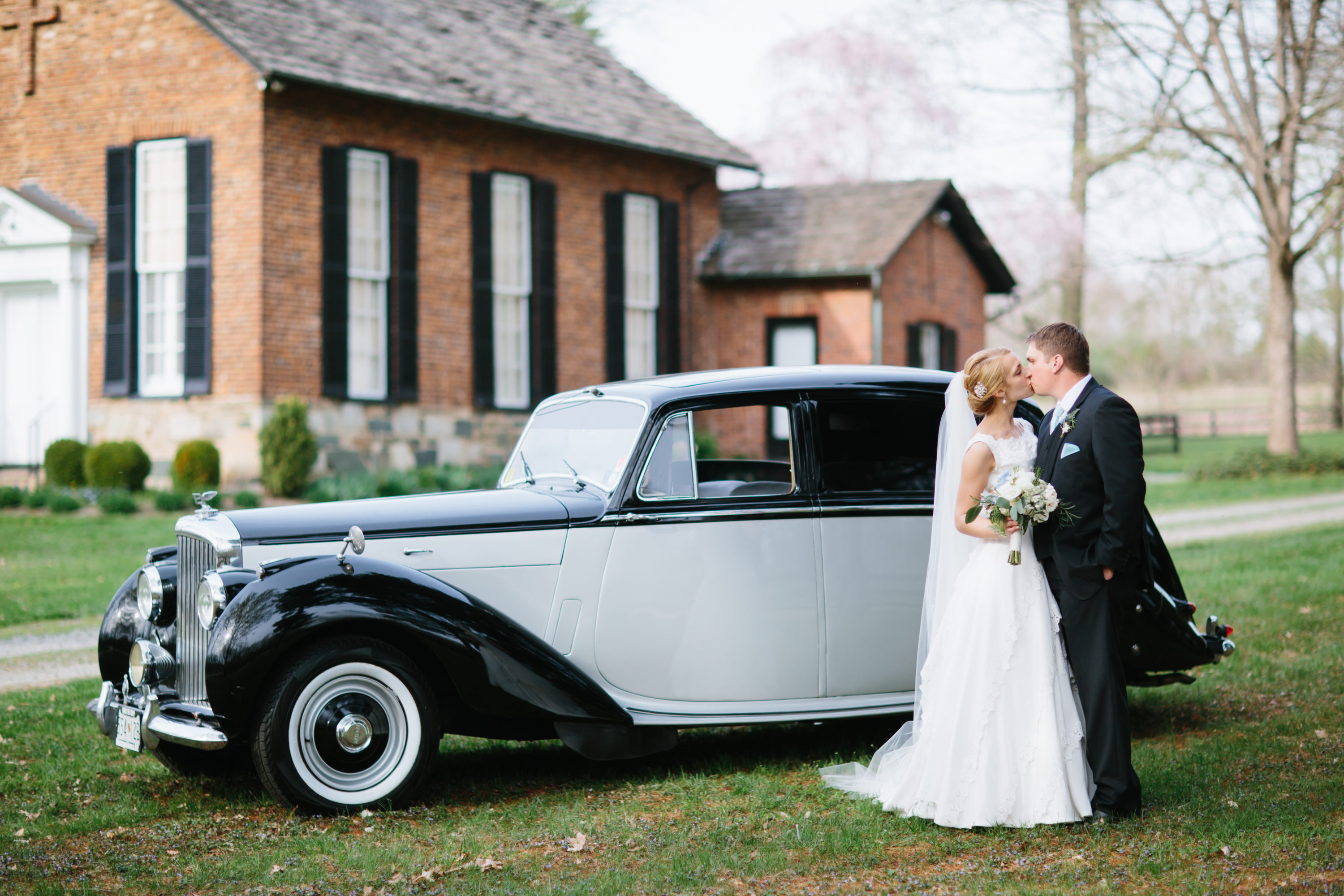 After nearly five years together, Brent brought Lydia back to Oatlands to propose. It was a Sunday morning after church, and he was nervous, asking Lydia to walk on the opposite side of him so she wouldn't accidentally brush up against the ring box in his pocket. His intention should have been obvious, but Lydia was completely oblivious to the fact that he was planning to propose, even when he guided her towards the rose garden. He got down on one knee, pulled out the ring, and asked Lydia to spend the rest of her life with him. Through tears of excitement, Lydia was able to say yes.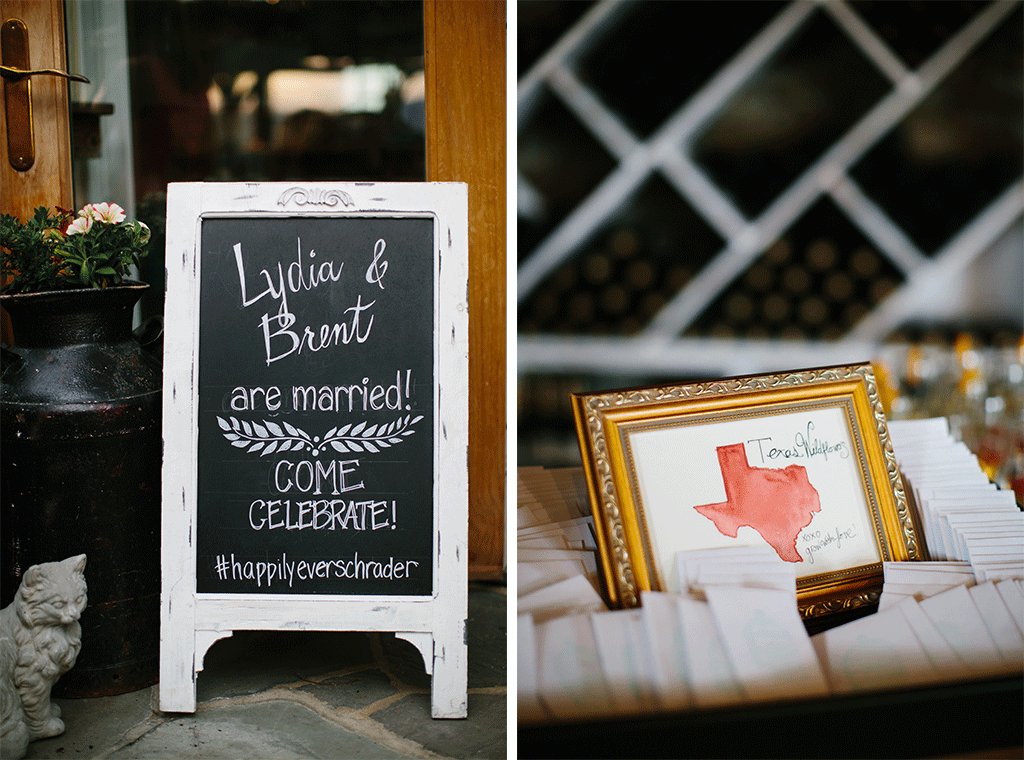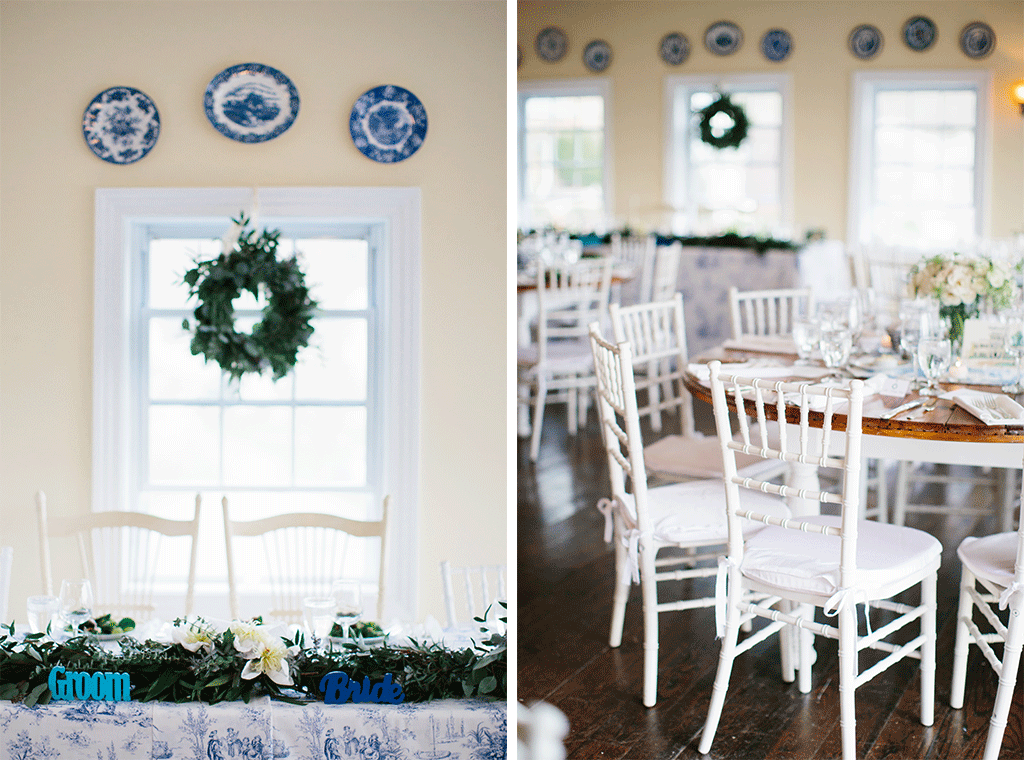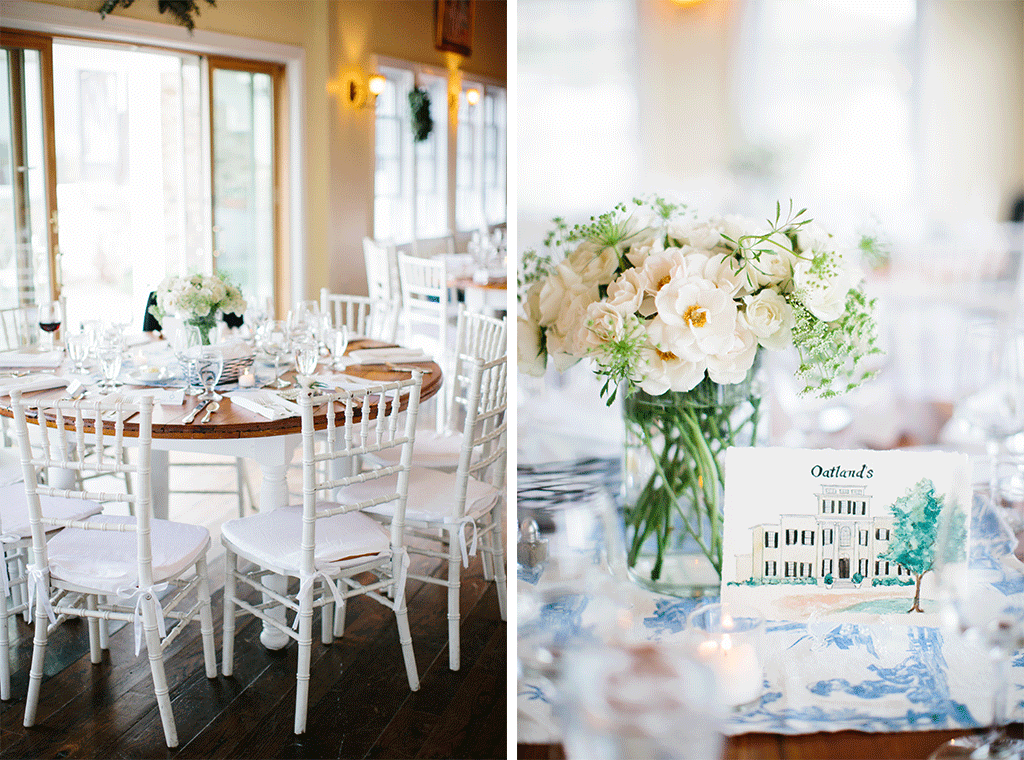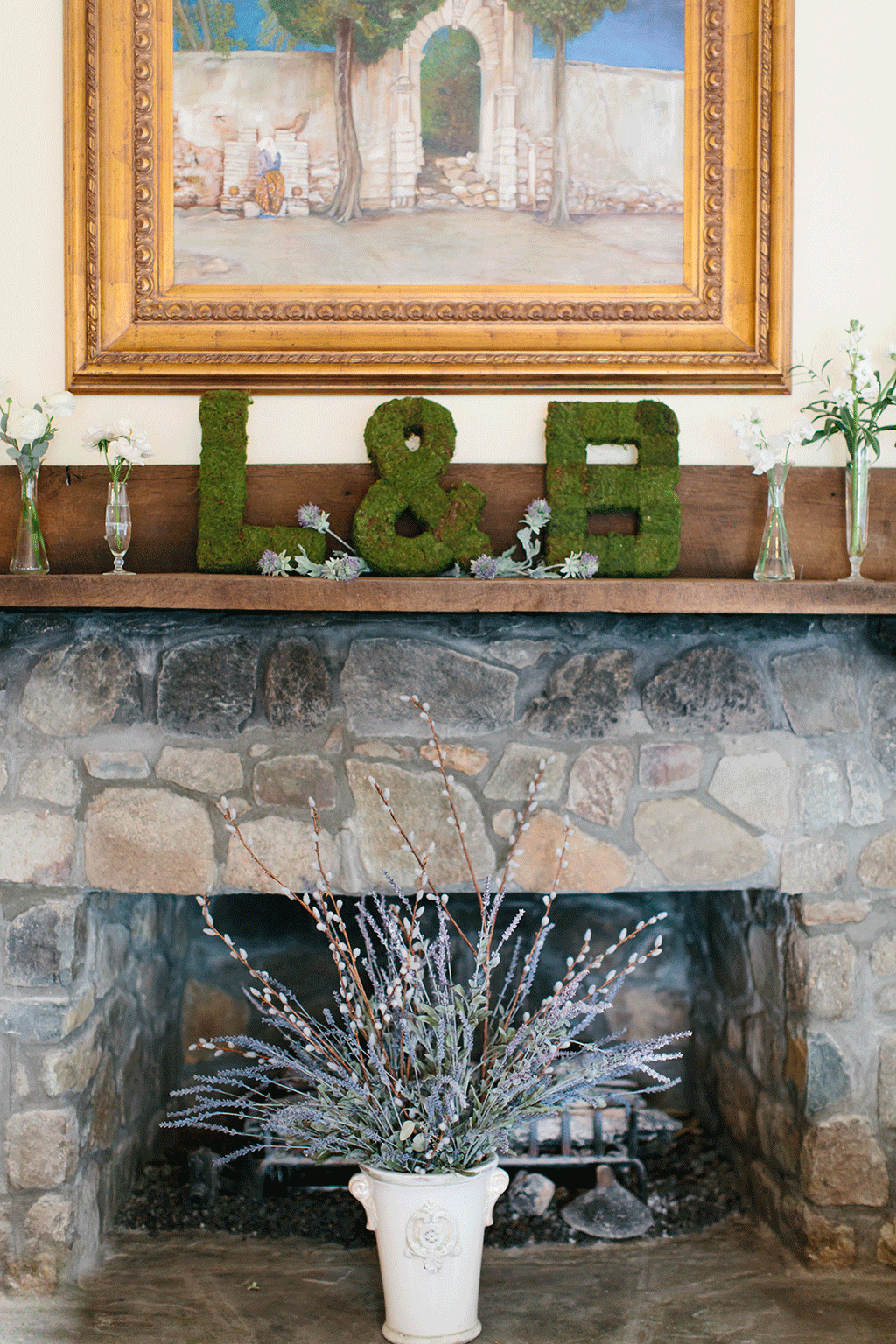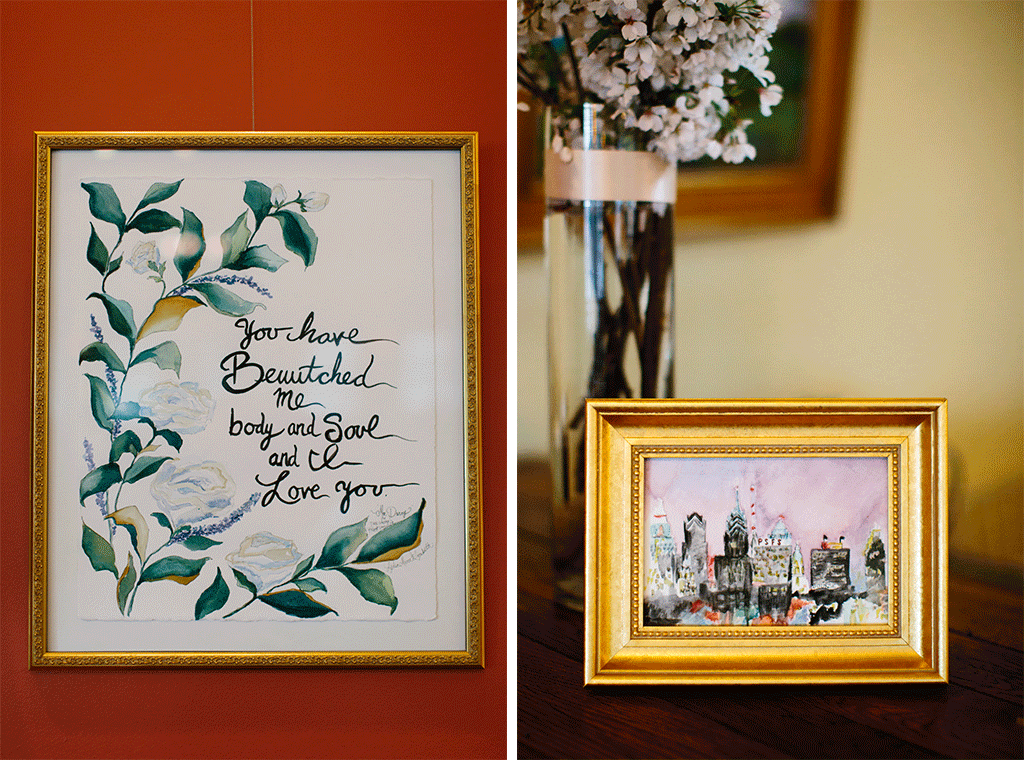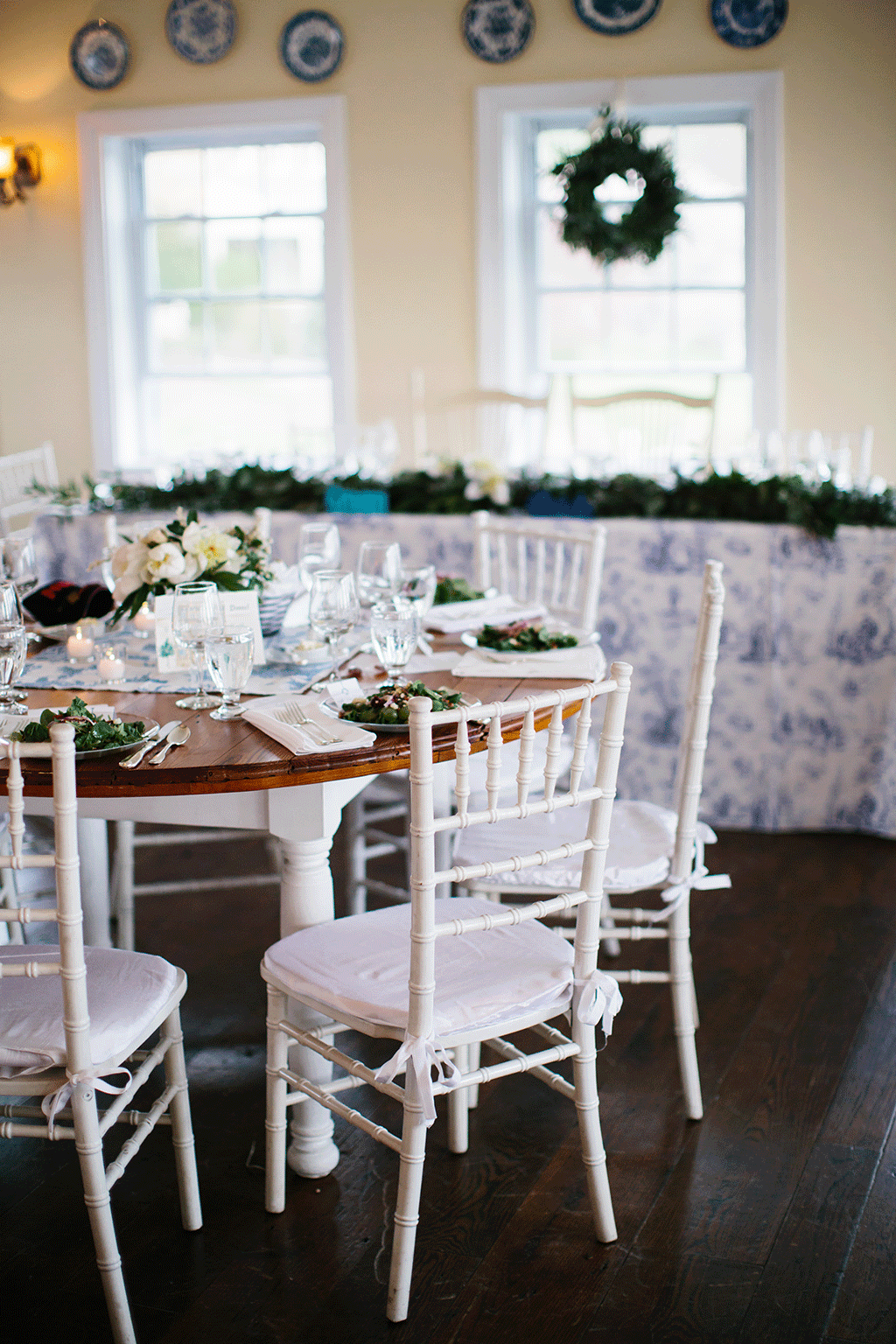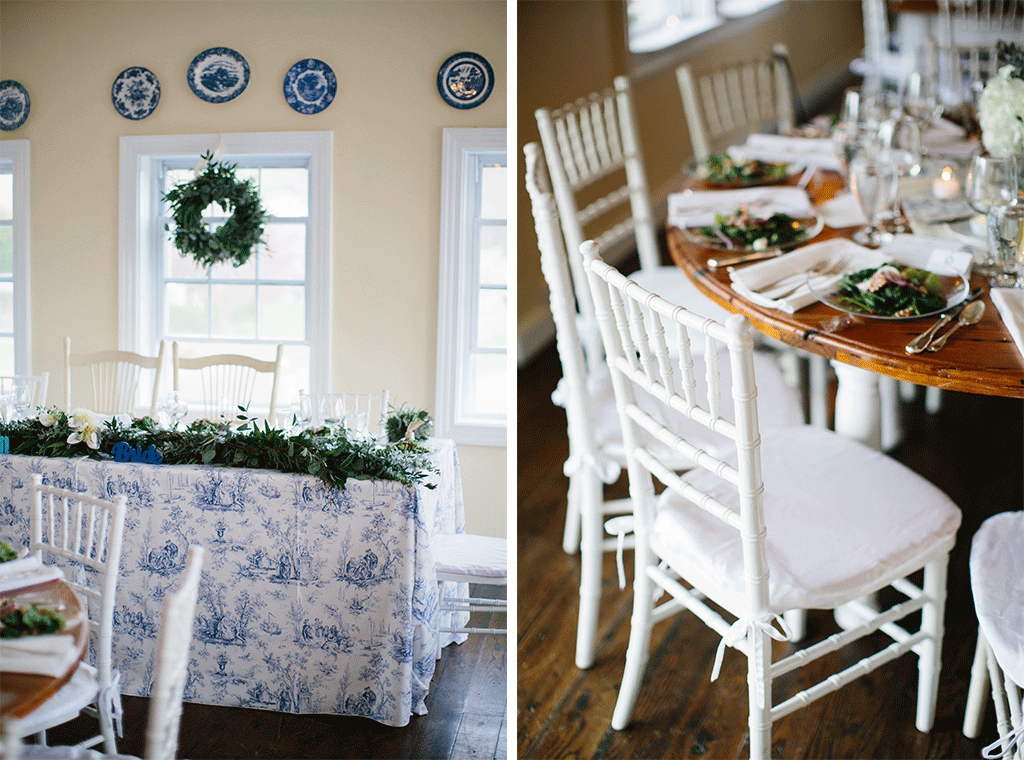 Brent and Lydia were engaged for seven months before their wedding, where they exchanged vows inside the Church of Our Savior at Oatlands. Afterwards, they headed to Hillsborough Vineyards about a half hour drive away through the rolling hills of Northern Virginia. As a wedding surprise, Brent arranged to have a beautiful 1952 Bentley to chauffeur them to the vineyards.
"The landscape of Virginia in that region, particularly in springtime, has become such a part of me," explains Lydia, "I love it."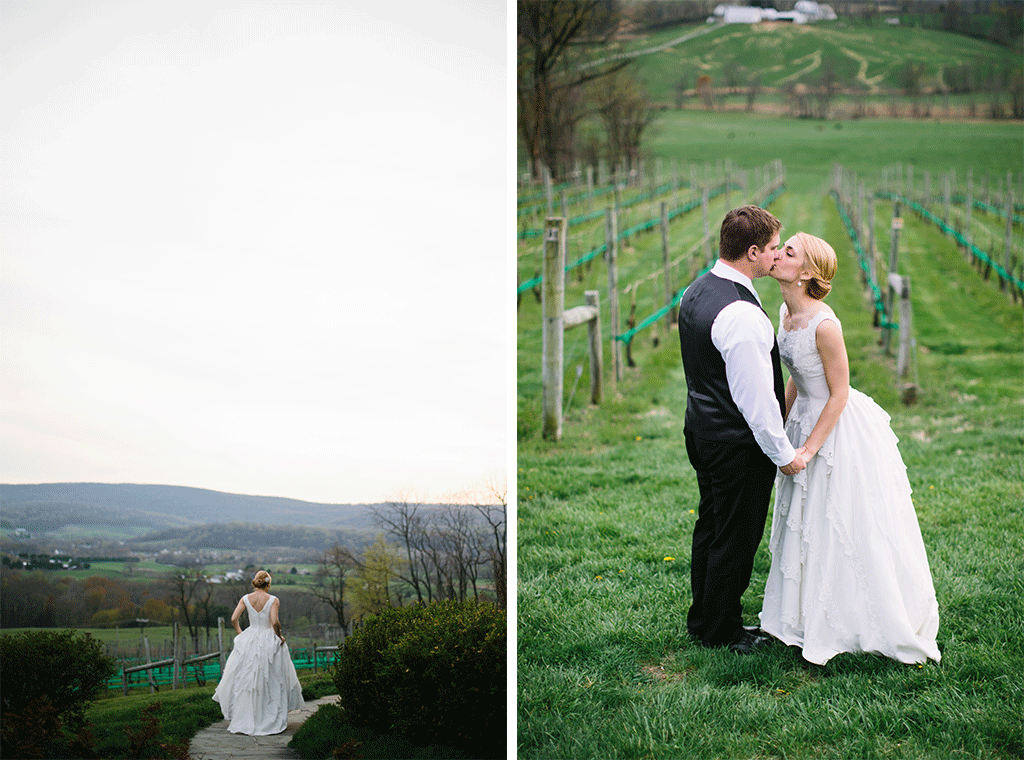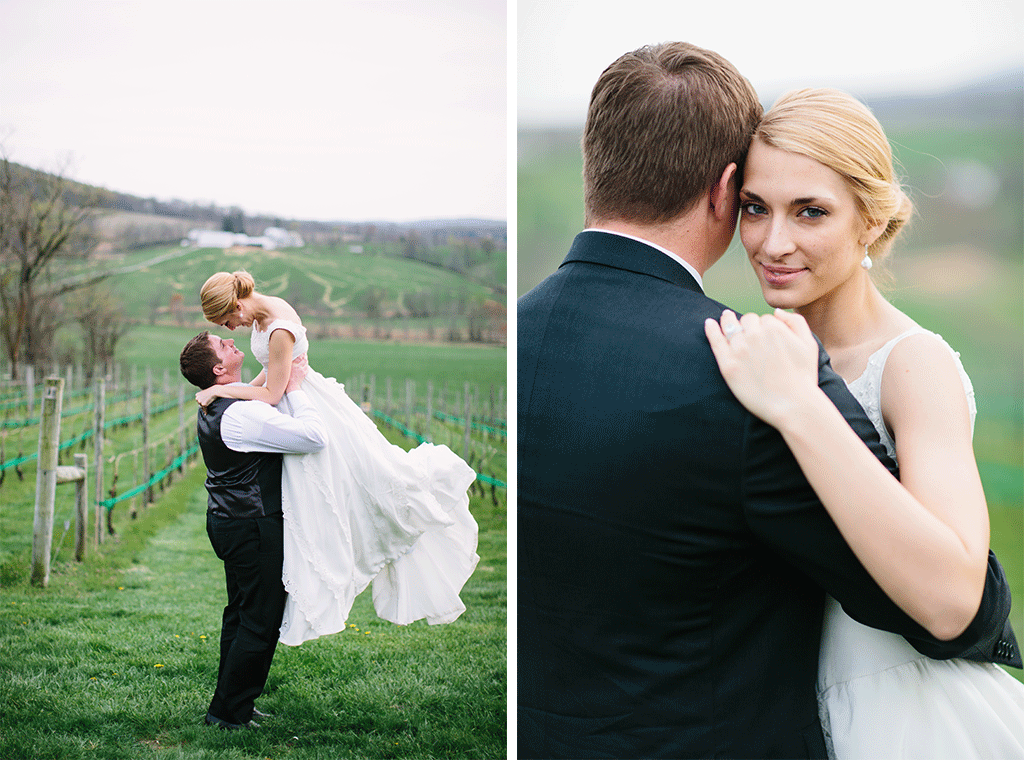 Lydia's love for the region inspired a ceremony and reception that was quintessentially Virginian.  She wore her mother's vintage wedding dress, which she had altered to remove the sleeves and adjust the open back. They went with a classic blue and white color palette, incorporating pops of lavender and turquoise. For the paper goods, Lydia, an artist, hand-painted much of the design: the wedding program and signs, the tags for the party favors (miniature bottles of Virginian sparkling cider), and the table numbers were watercolor landscapes of places that were important to the couple.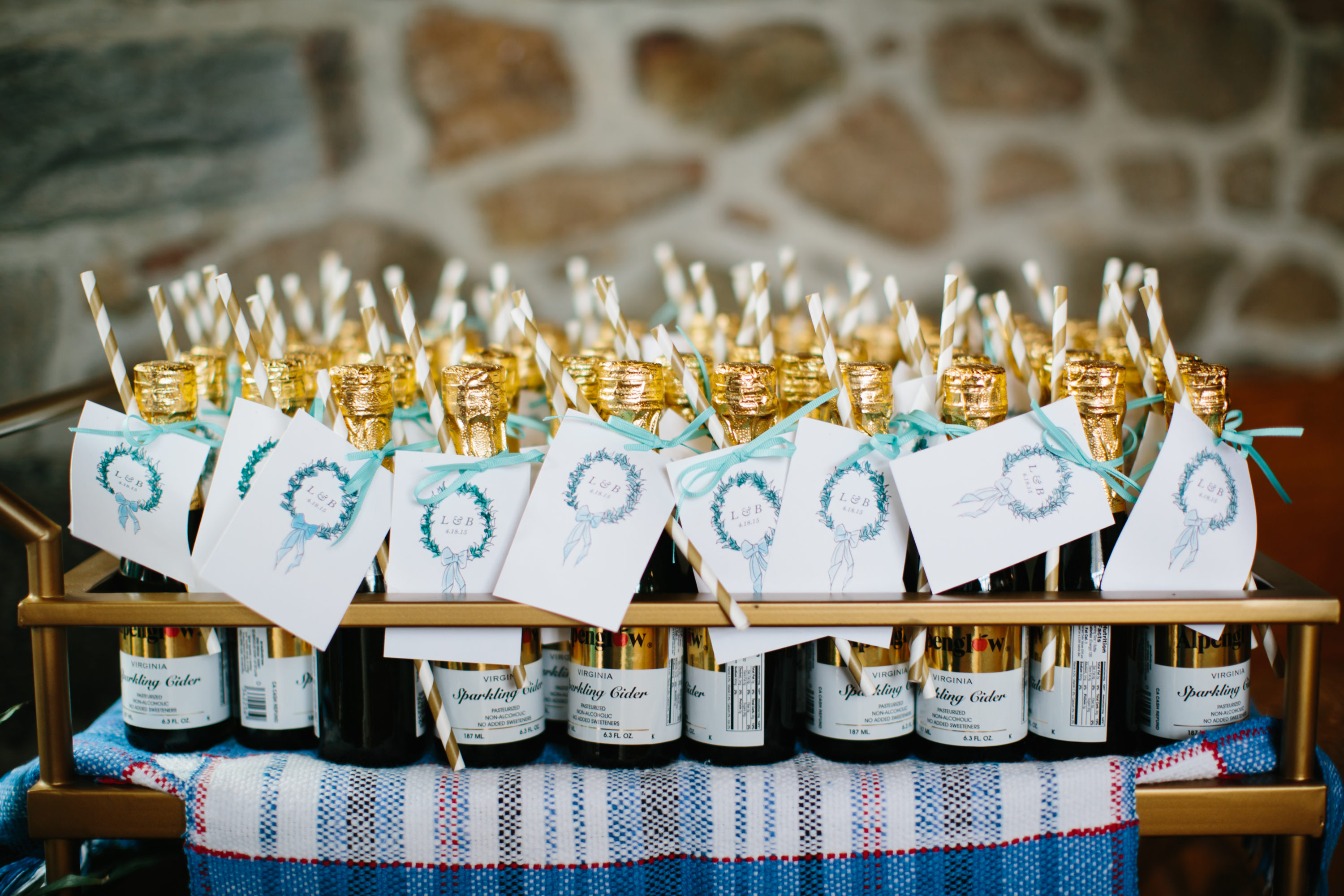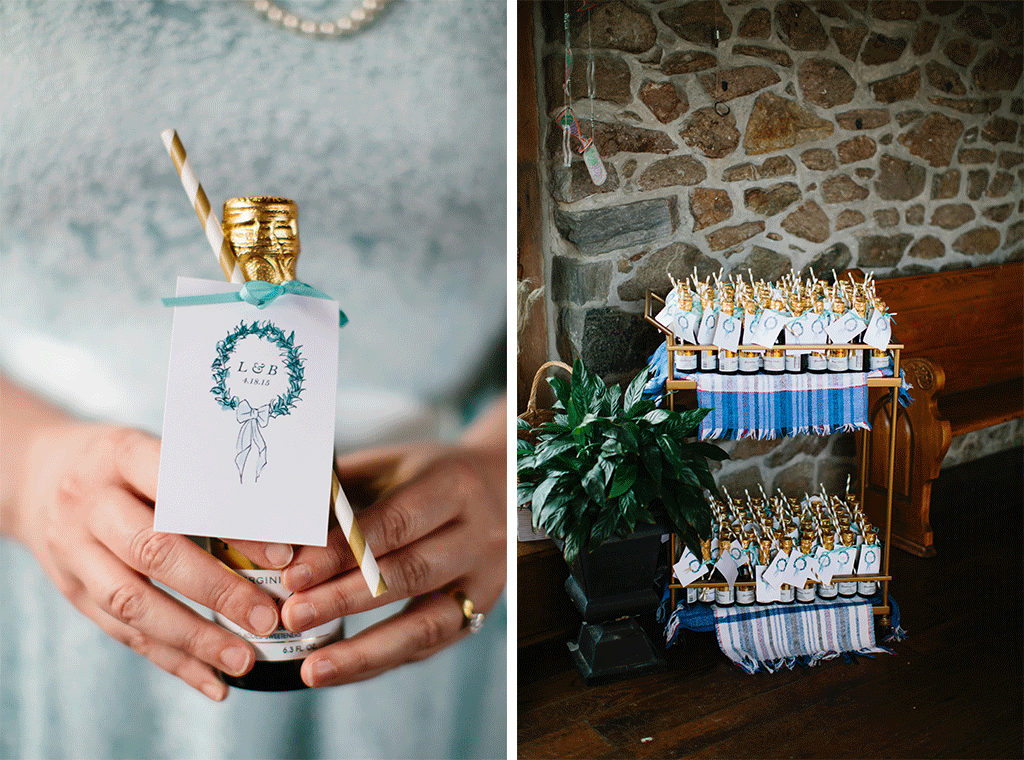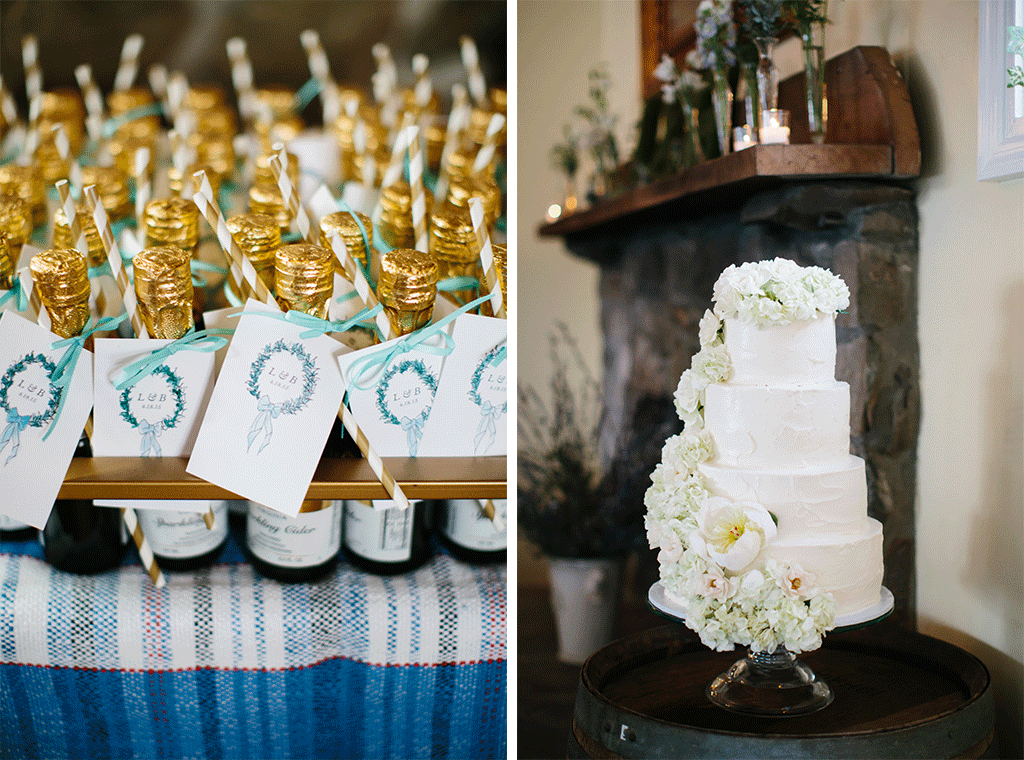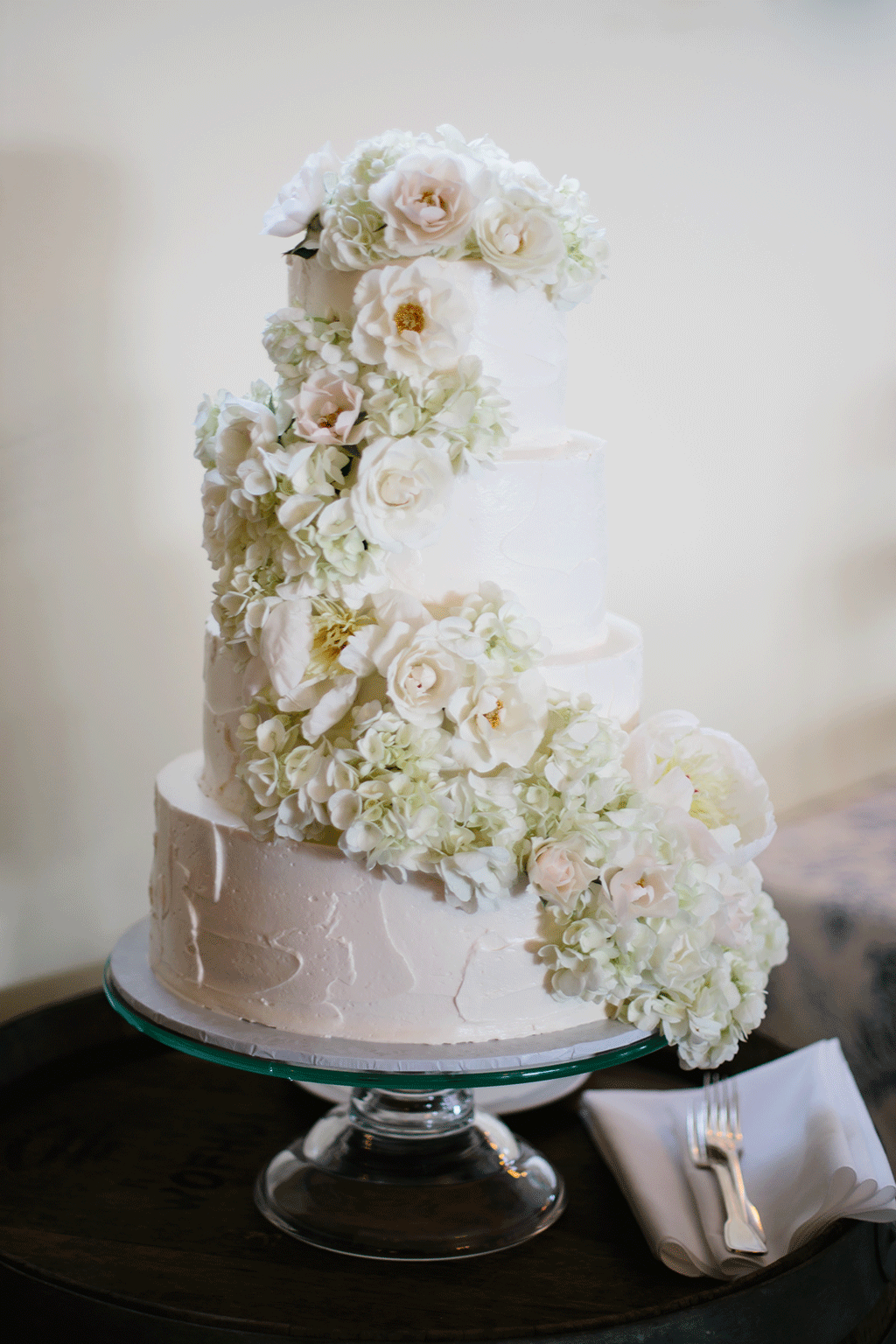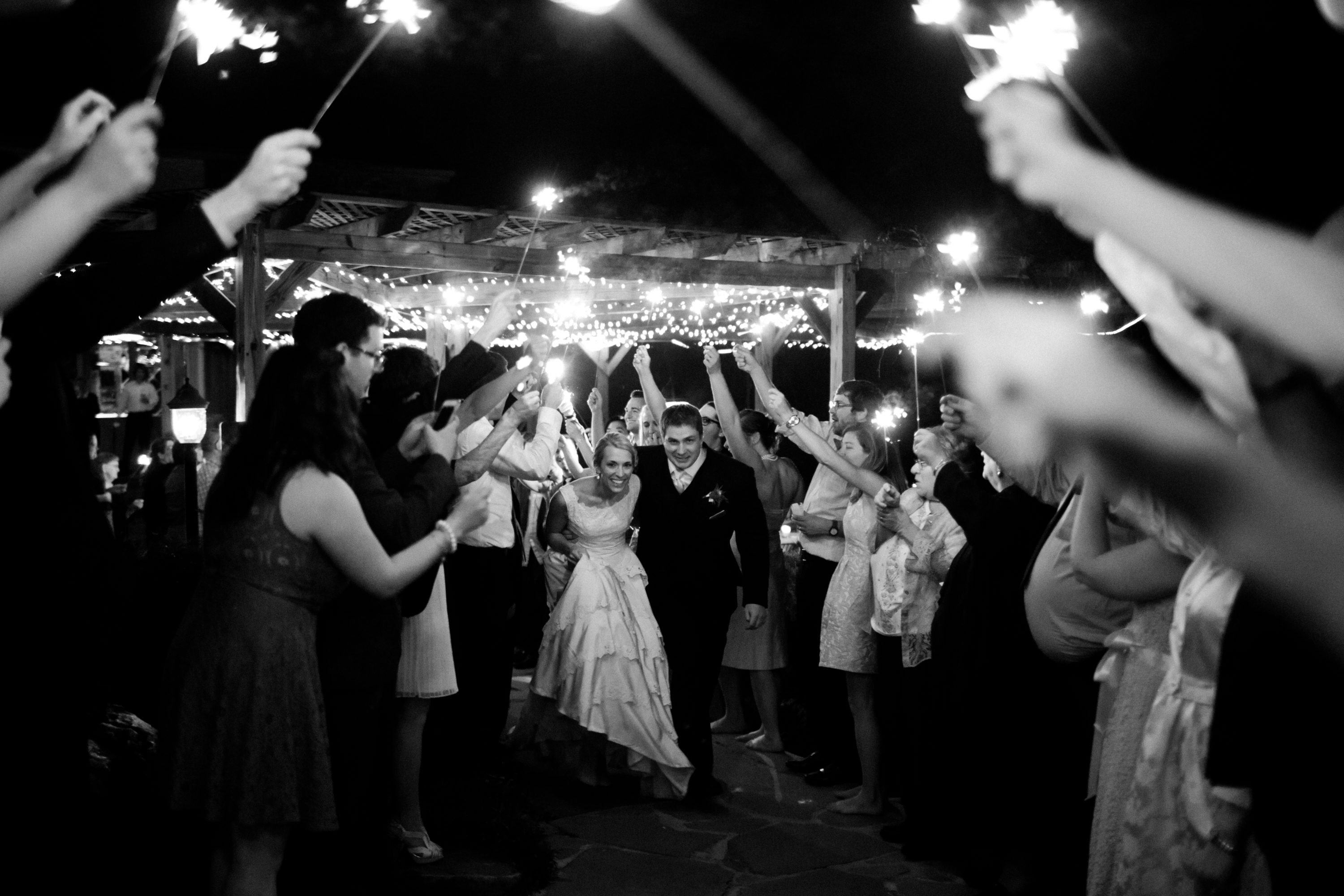 For dessert, the couple chose a white cake with lemon curd and raspberry filling, topped with an assortment of flowers to match her bouquet, including hydrangea, roses, tulips, baby's breath, Delphinium, and Queen Anne's lace. After their wedding, Lydia and Brent took off for a honeymoon that started in Paris and ended in Croatia.
VENDORS
Photographer: Sarah Bradshaw Photography | Wedding Venue: Church of Our Savior at Oatlands | Reception Venue: Hillsborough Vineyards | Event Coordinator: Tracy Ippolitti of Hillsborough Vineyards | Bride's Gown: Vintage | Groom's Tux: Men's Warehouse and Jos. A. Bank | Hair: Salon Alure | Cake: Karen Harper-Fuong Catering | Florist: MelleFleur | Catering: Karen Harper-Fuong Catering | Transportation: Vintage Limos | Music/Entertainment: Donnell Robinson of Chi Dr Productions | Invitations: Crane & Co. Stationary | Calligrapher: Rebecca Farqhaur with Clifftop Calligraphy